Decorating Your Home
If I could give any advice on decorating your home, it would first and foremost be this: Take your time. Do what makes you happy.
It's your house, not anyone else's. Don't follow trends you don't love. Don't feel pressure to decorate like everyone else. Decorate how you want, unapologetically.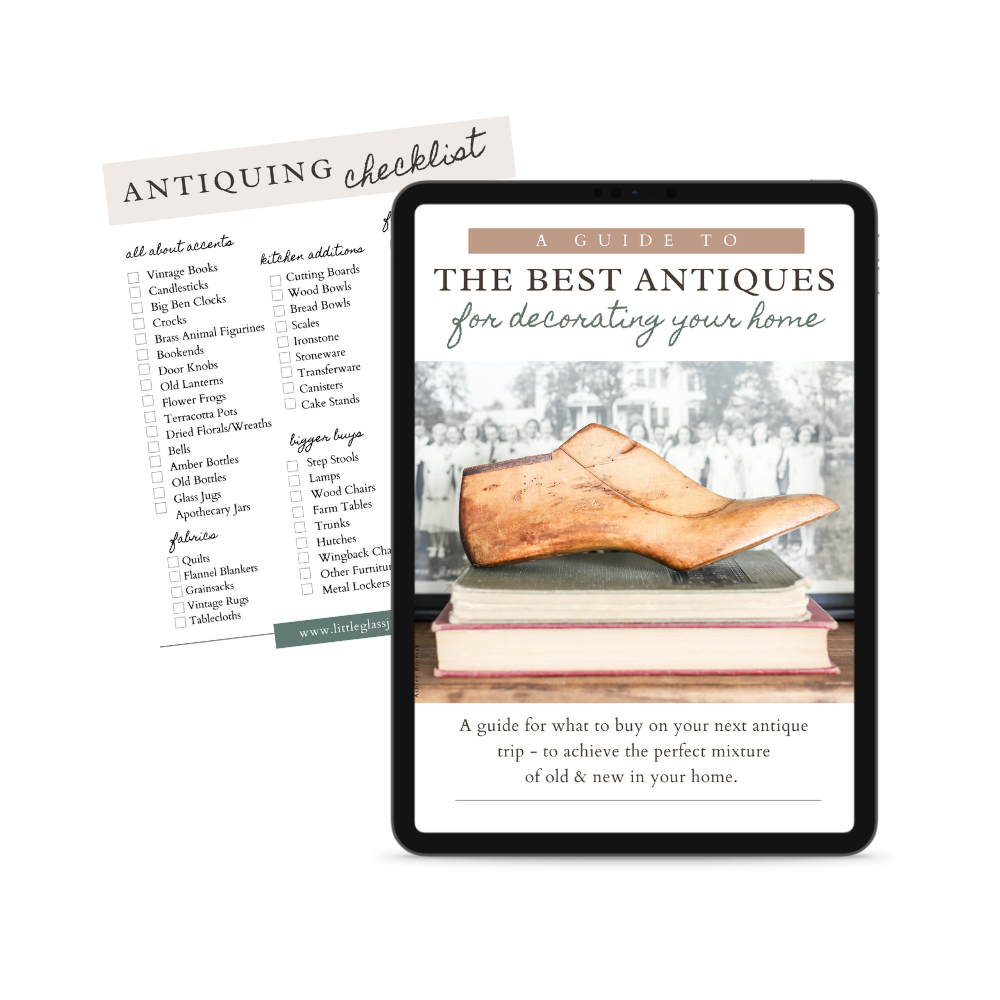 Grab my free
Guide to Antiquing + Free Printable Checklist
A guide for what to buy on your next antique trip to achieve that perfect mix of old and new in your home. Plus, a FREE antique checklist printable!