Guest Bedroom Vintage Refresh
This post may contain affiliate links. For more information please see our disclosure policy.
I may have mentioned a time or two about how I have a basement flea market. It's real, it exists my friends. It has grown to the size it is because I went through a phase, spanning over many years mind you, where I was scared to pass good antique finds up. And I know you know what I mean. The "I don't actually need this but I can't not buy it, and I think I can find a spot for it eventually" conversation you have with yourself to justify your purchase. Guys, it happens! And you know what, I'm actually shrinking my stock pile because I am actually finding places to display all my goodies! There's hope yet.
The goodies in this story are a great collection of vintage lead mirrors that I cannot even tell how much I love. It has pained me that they have just been sitting, collecting dust for so long. I finally found them a home! Our farmhouse guest bedroom was due for a little refresh and some changes, so I made some new nightstands, bought new linens, and finally created the mirror gallery wall I have been dying for. And the room really came together.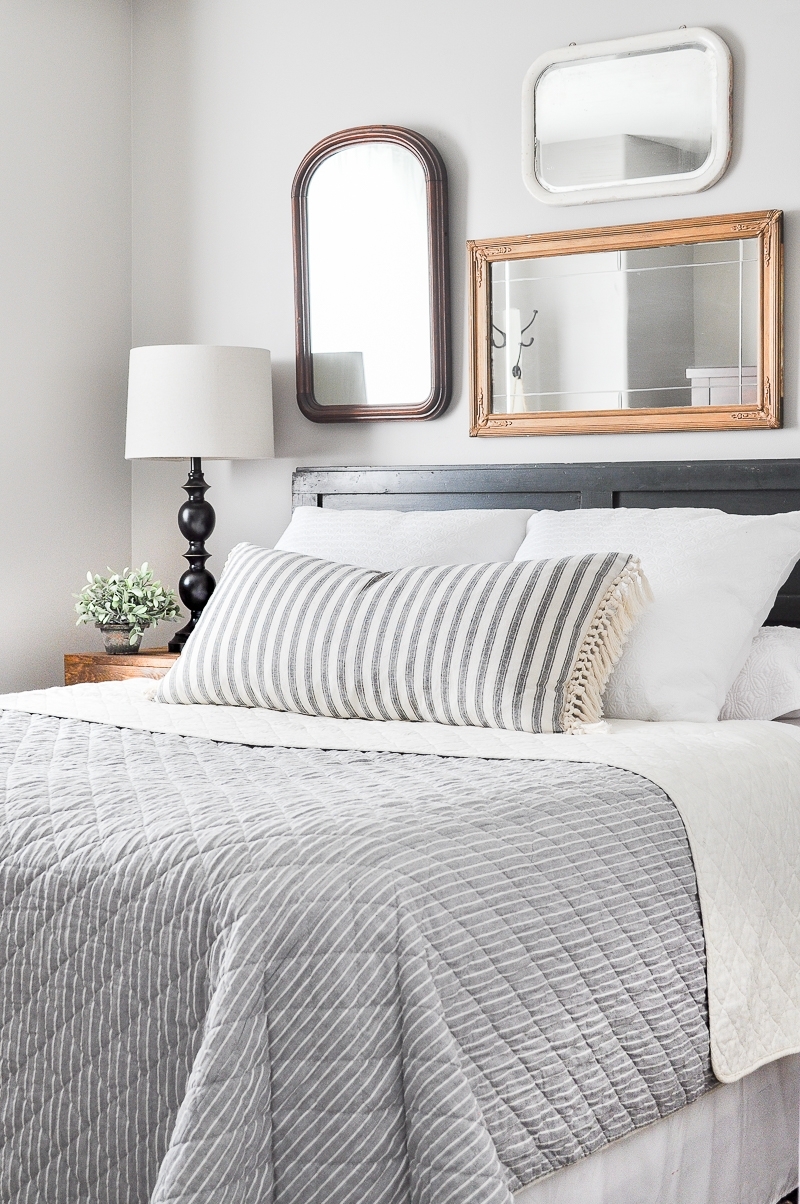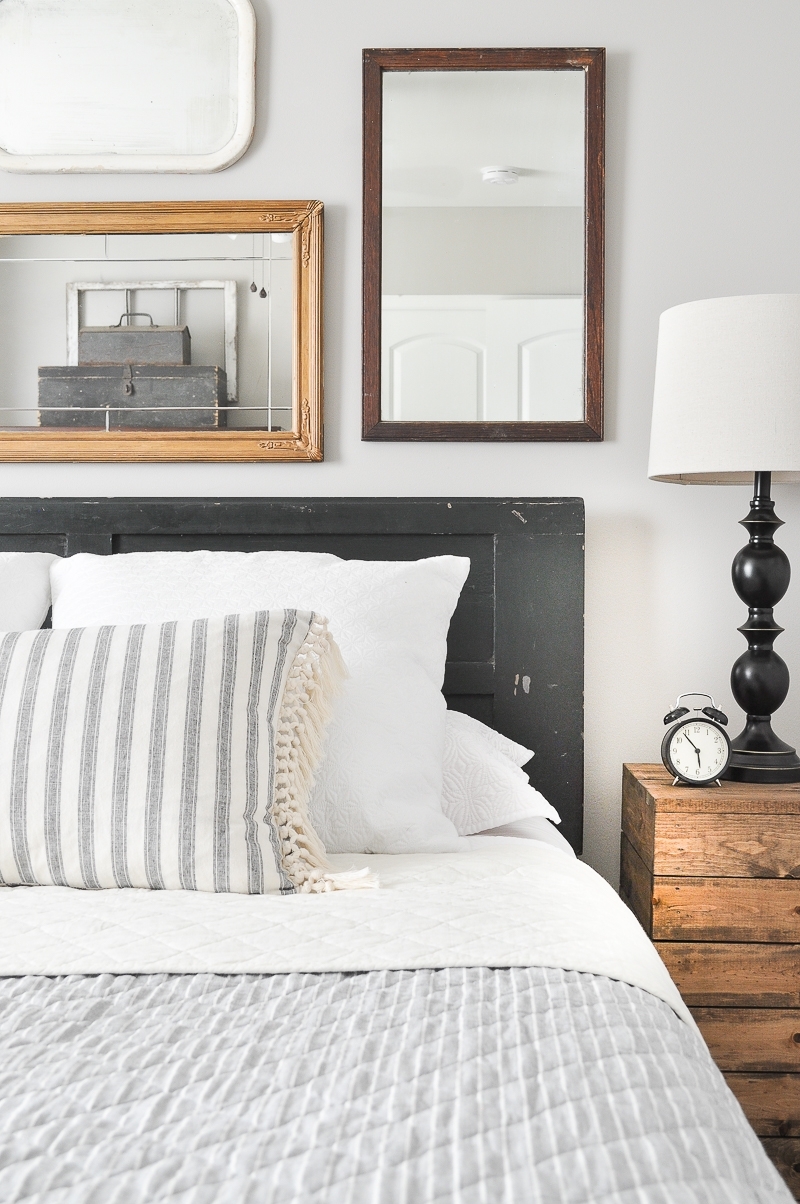 All the mirrors are secondhand, and so beautiful. The pictures really do them no justice. And I still have two beauties left over that didn't really fit, so I have to find another room for them to go.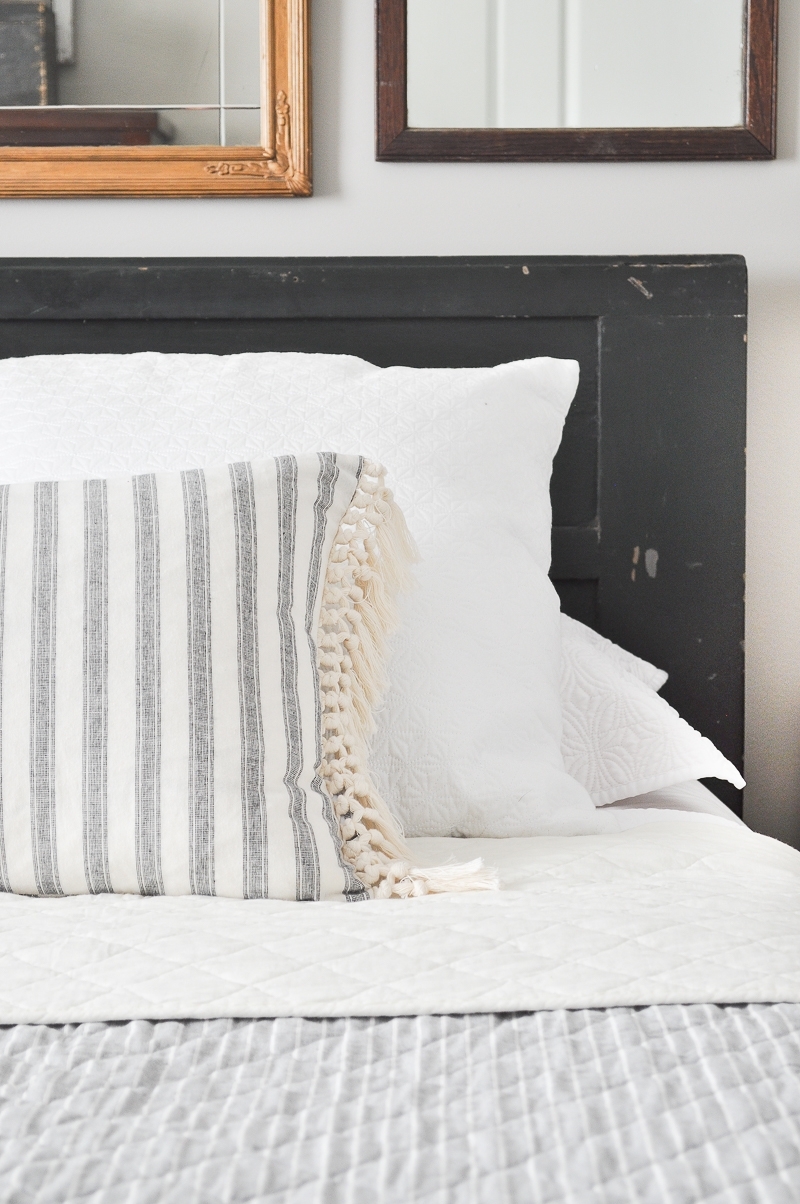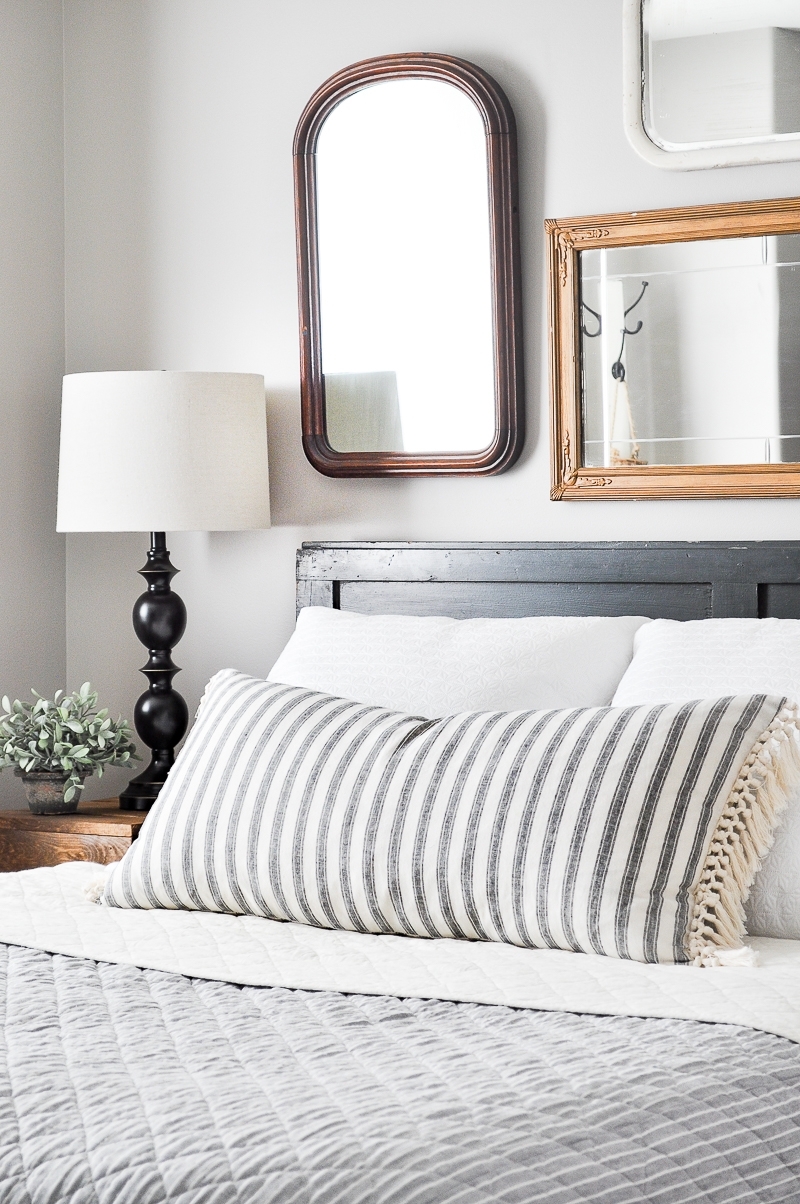 Let's talk about the ticking quilt and pillow. ALL THE HEART EYES! I found them both at HomeGoods and couldn't pass them up. Yes, another conversation in my head I had to justify, but I'm so glad I did because I am obsessed!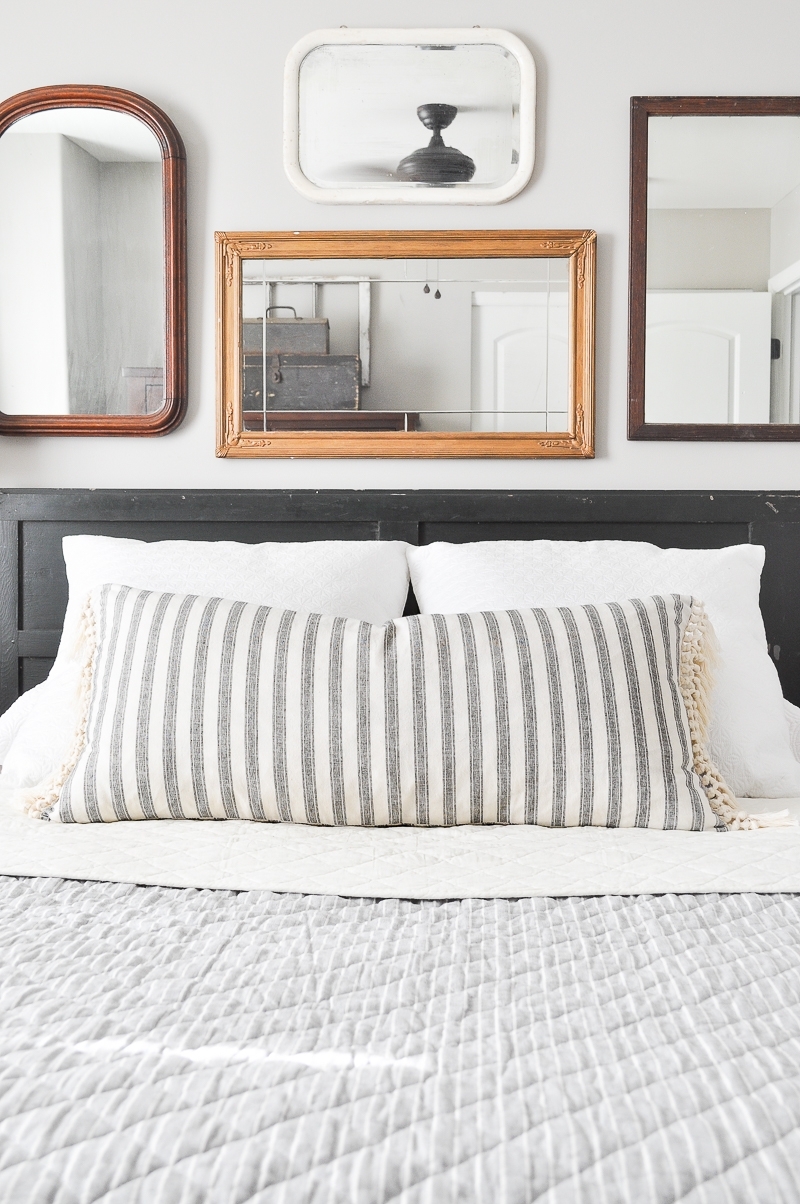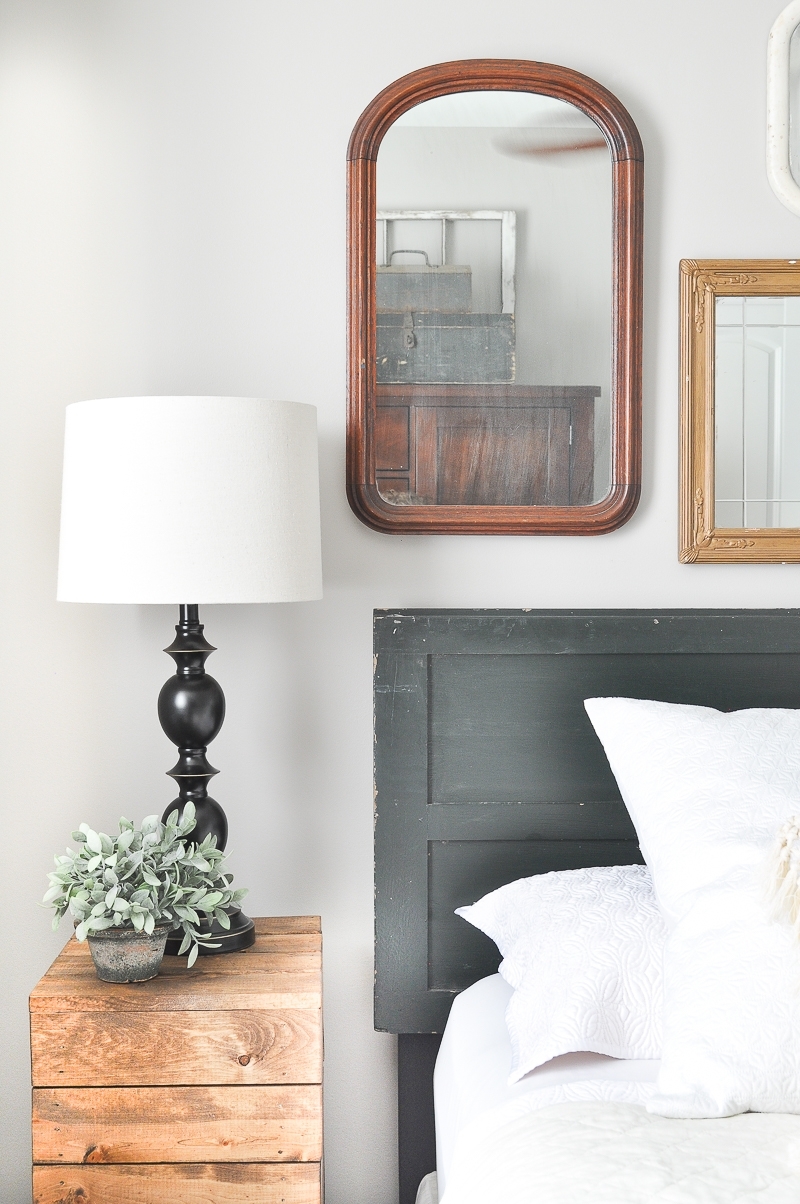 I just really love how the room balances out. It definitely isn't as bright and light as when I had the farmhouse look, but I am trying to really stay true to my style more, and this my friends, is my style. A lot of people loved this room before, I did too, so I was nervous to mess with it. In designing, I have learned the lesson that it is YOUR home, so do exactly what you want. Don't decorate for other people. And that's what I did.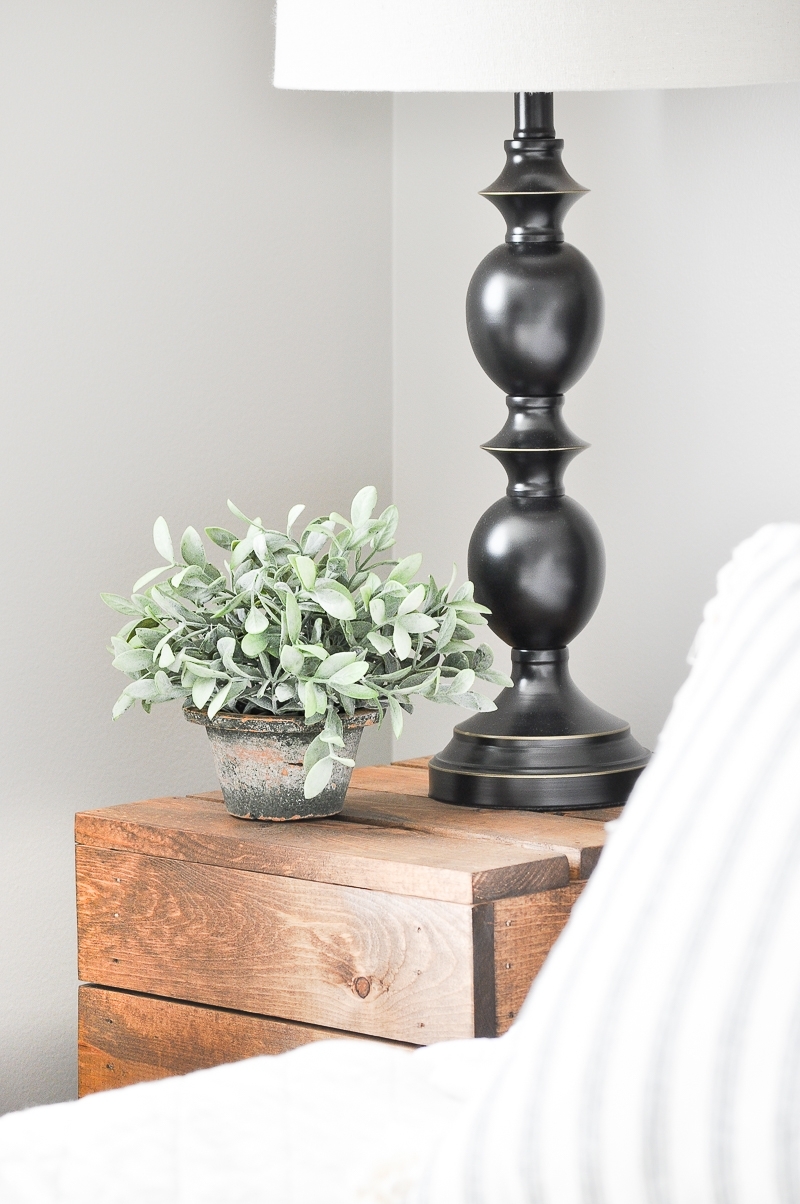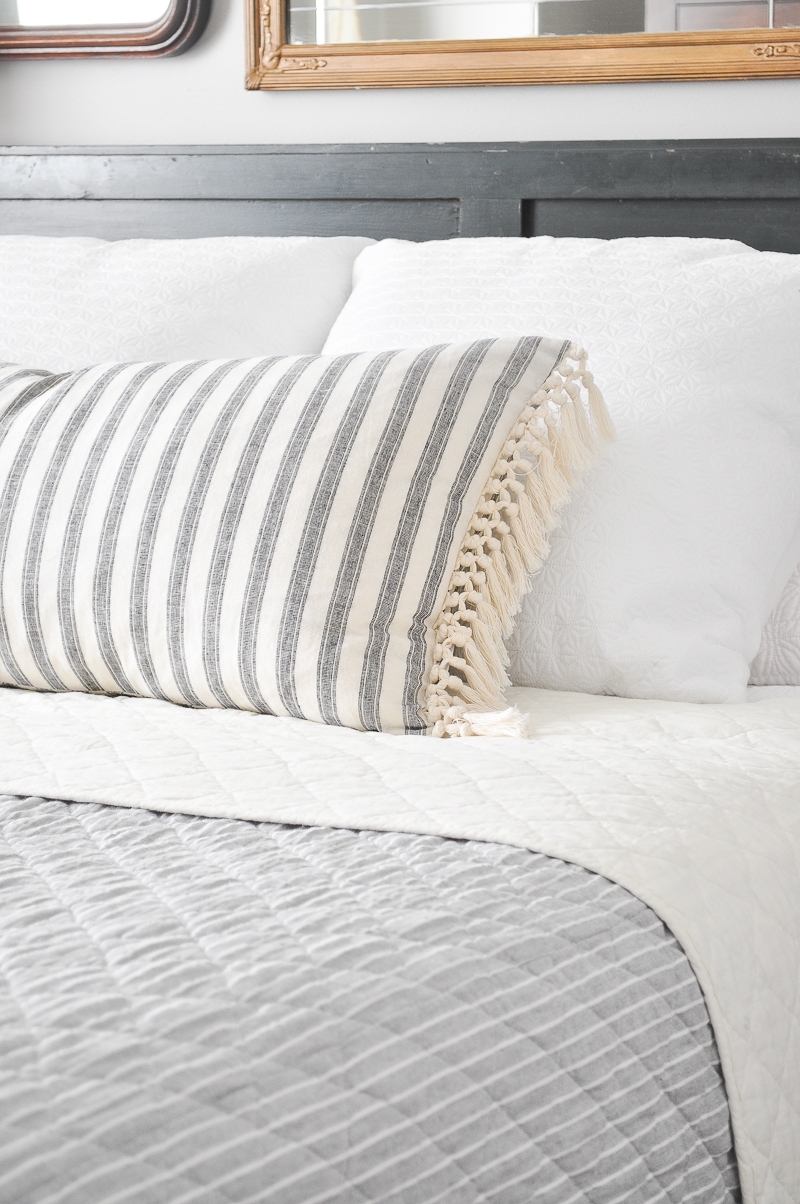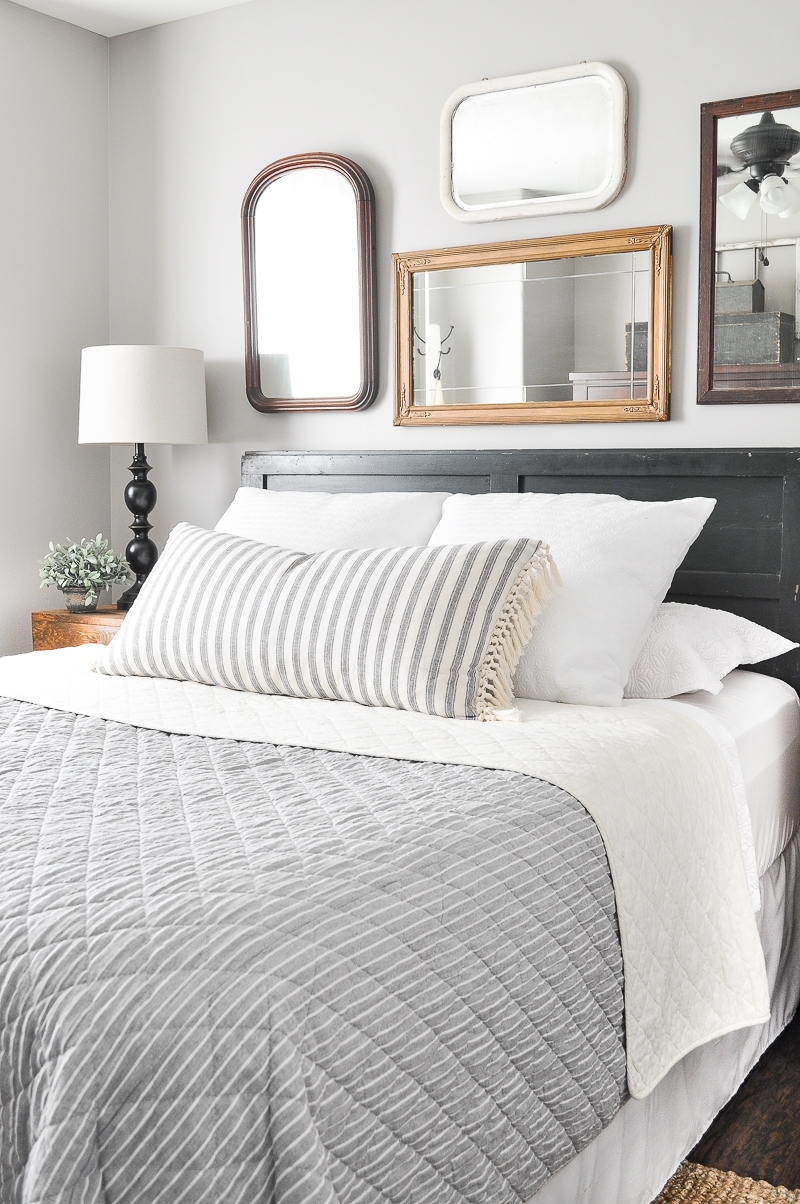 I hope you liked the changes! What is your favorite part?