Guest Bedroom Armoire Makeover
This post may contain affiliate links. For more information please see our disclosure policy.
With a little love and a lot of sanding, transform an old armoire into a piece that fits your space perfectly. Customize the paint and hardware to match your style.
I really love redoing furniture. It's one part of my creative brain that I like to put to work the most. I'm constantly browsing secondhand sites for pieces that I know would be perfect to give a little facelift to. If we're being honest though, a lot of times when I snag a good deal it's for a piece that I have no use for. Go figure, right?
Maybe it was the bright purple paint or the butterfly and flower knobs that caught my eye, but I'm sure glad I stopped scrolling. It was solid wood and just twenty bucks on a buy/sell/trade site, so naturally I had to have it! For what? No clue, but I knew it would be fun to redo, so I pulled the trigger.
This post does contain affiliate links for your shopping conveinence.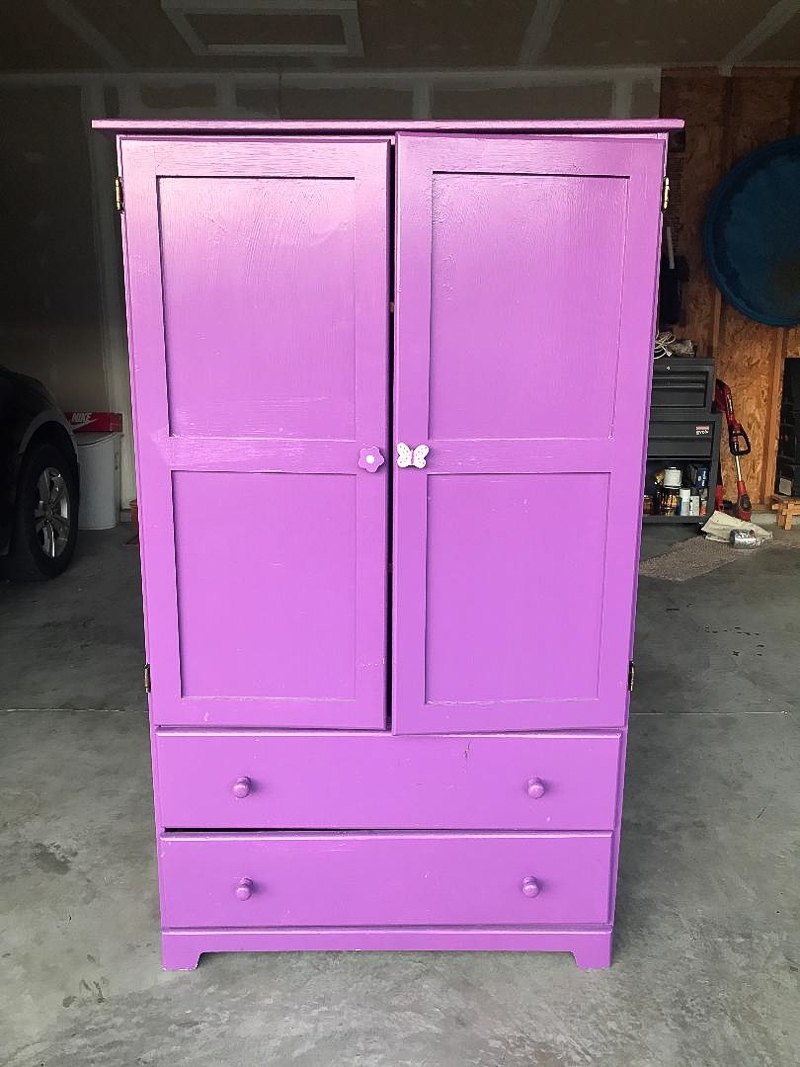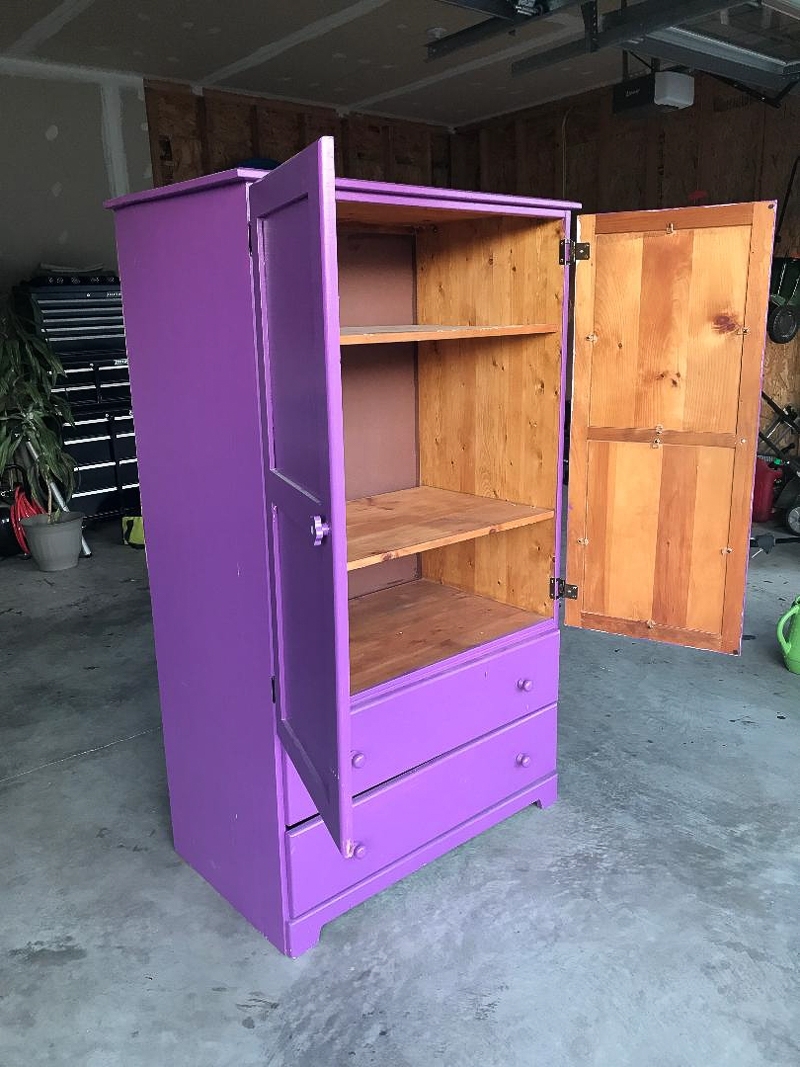 This post does contain affiliate links for your shopping conveinence.
Originally my plan was to give this armoire a quick makeover, then flip it for a little profit. I would strip the purple paint off, take a sander to the wood, maybe stain it, paint it, then distress it and add new hardware. Simple as that.
But once I stripped the paint off, and got to sanding it, I started to get attached. Because that raw wood was just beautiful underneath!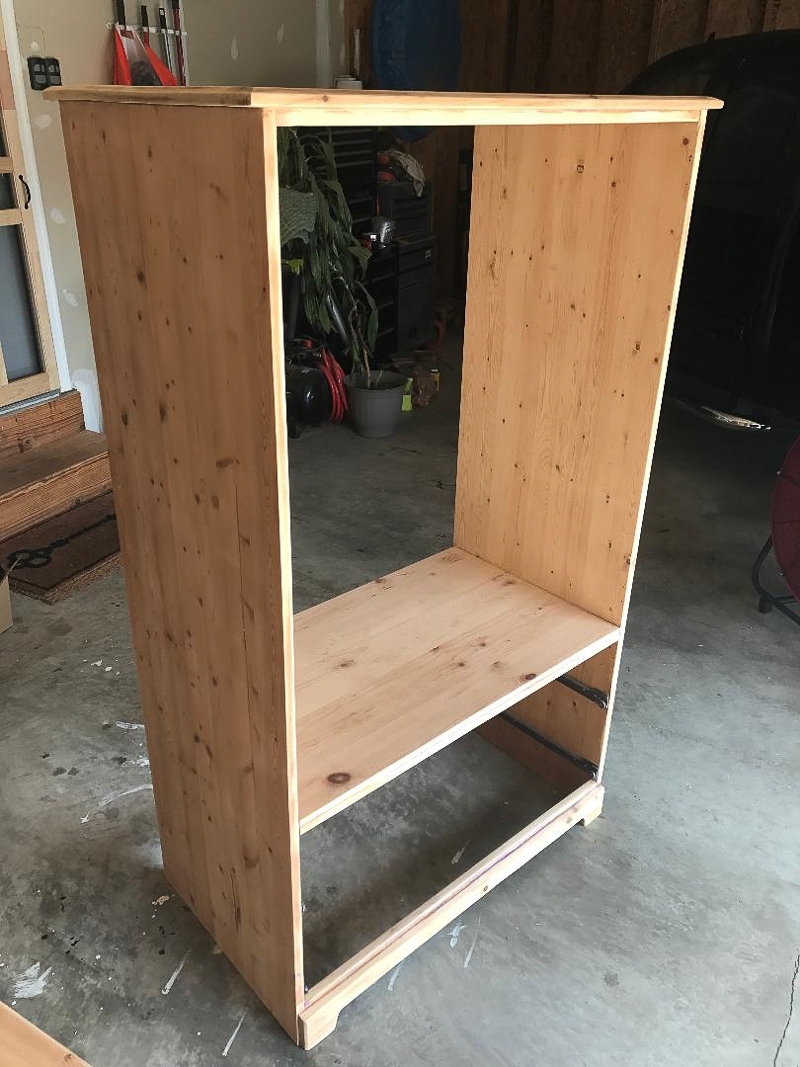 So then my wheels started spinning and I got invested. I knew that if I did keep this piece, the only place I could manage to work it into was our vintage guest bedroom. I found this beautiful deep olive green paint from the Fusion Mineral Paint line called Lichen, and I knew this would be the perfect color to add to this space.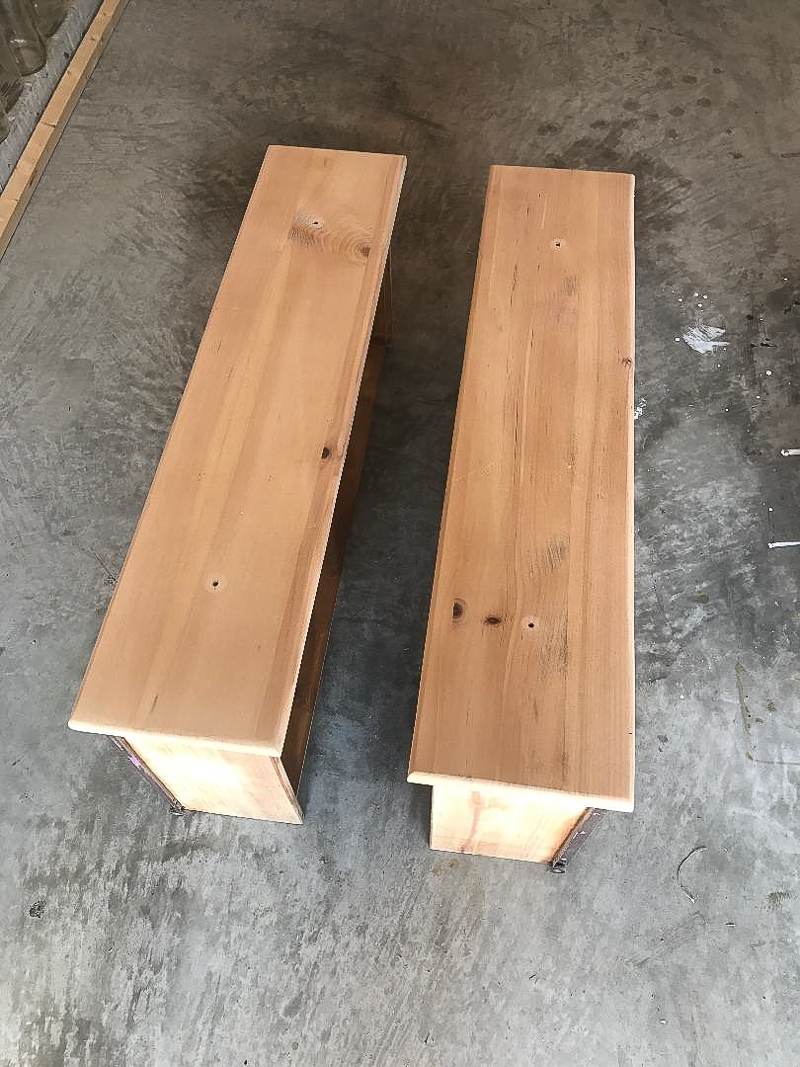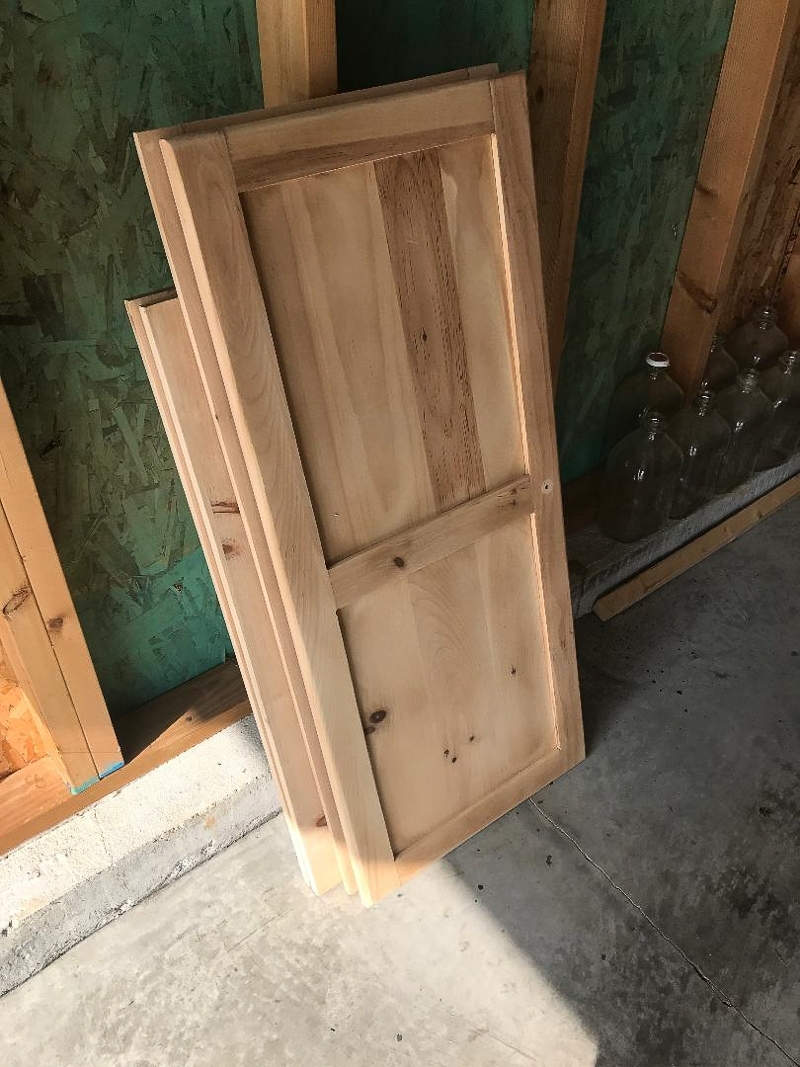 I painted the outside and I stained the wood inside a dark walnut. I loved the contrast between the two, and then decided porcelain white knobs would be a great way to top it all off.
You guys, I am obsessed with it. It's definitely one of my favorite furniture makeovers that I have done. And I even had a moment when I finished it that I thought, this would be perfect in a nursery. I sure hope I can make that happen soon.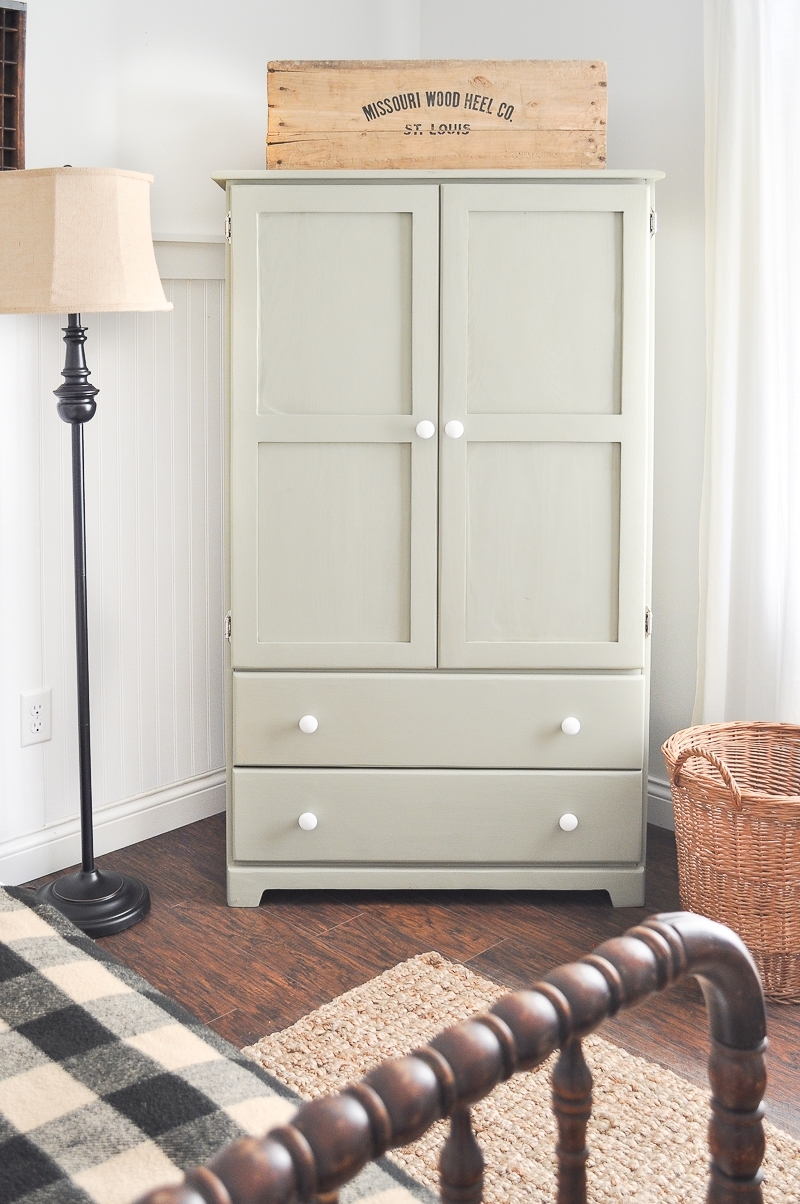 Until it can serve as another purpose, it is full of some of my favorite flea market finds and some cute spare throw pillows. I plan to use the bottom drawers for some extra linens and such too. So all in all, it was a great organizational and storage piece too!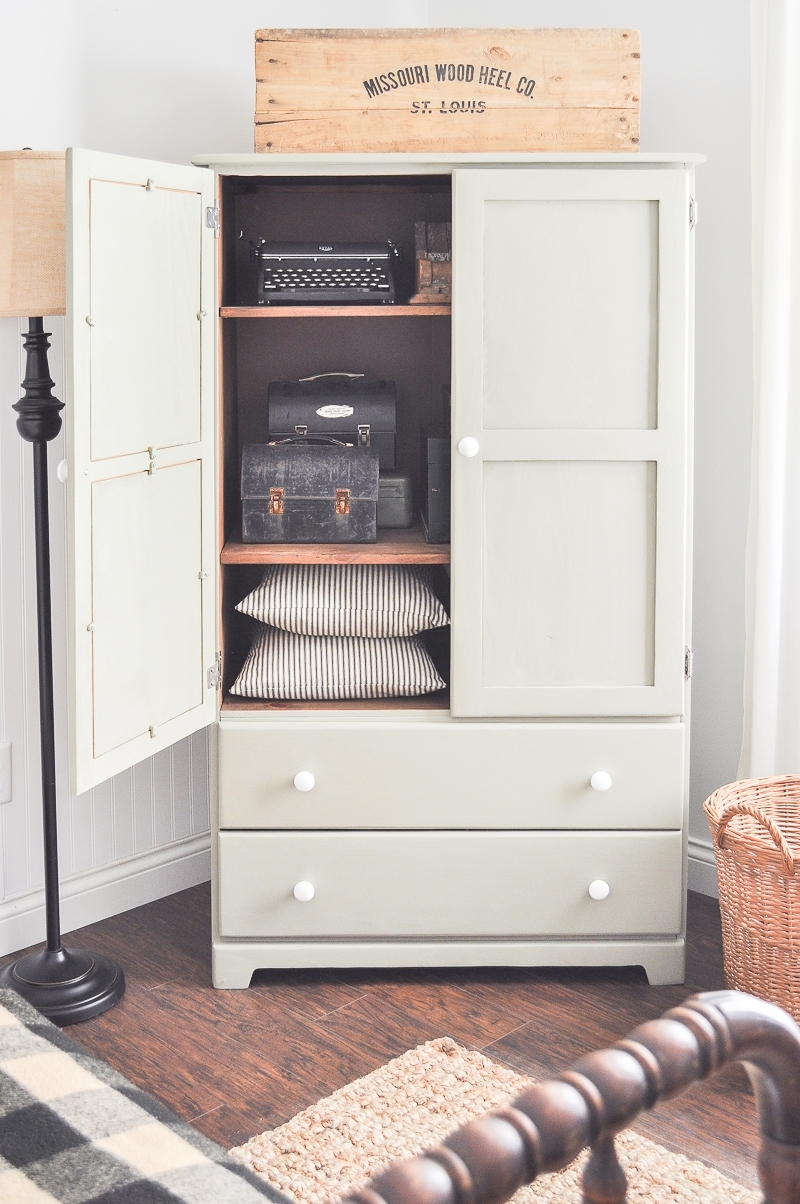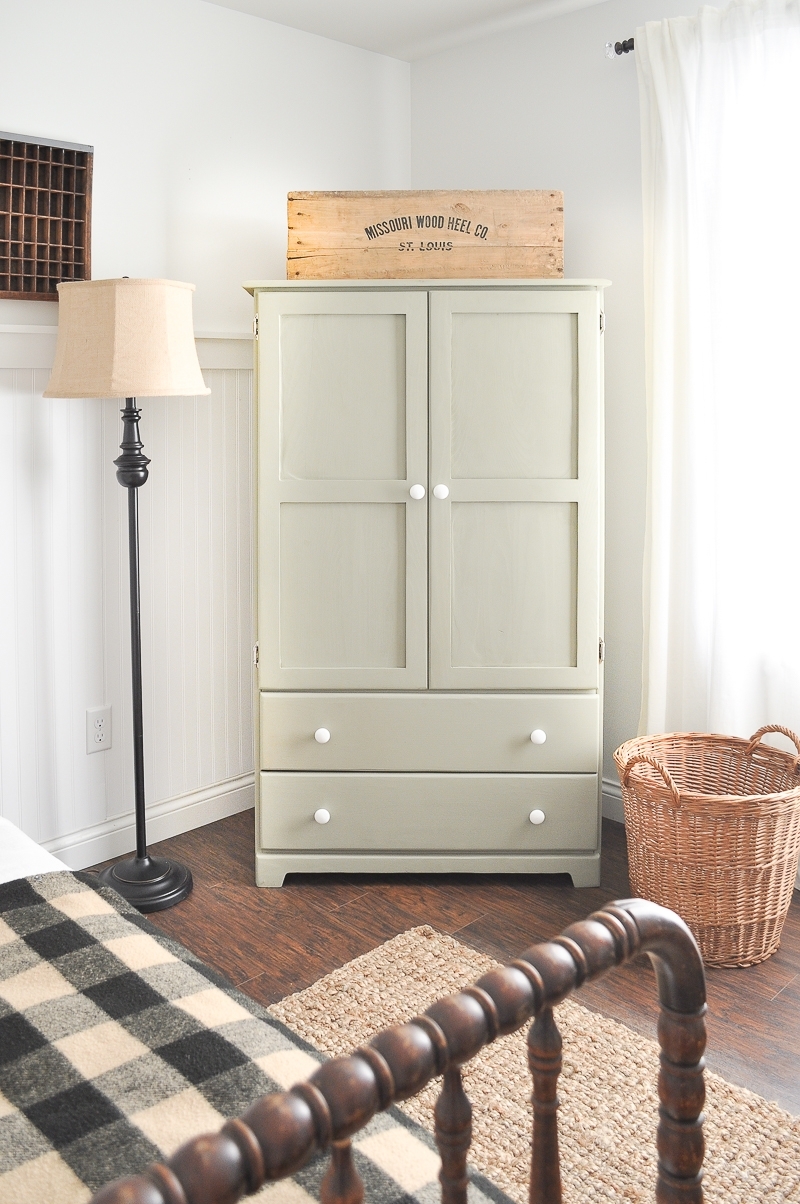 Hope you enjoyed this one! And as always, thanks so much for stopping by!
---
PIN FOR LATER
---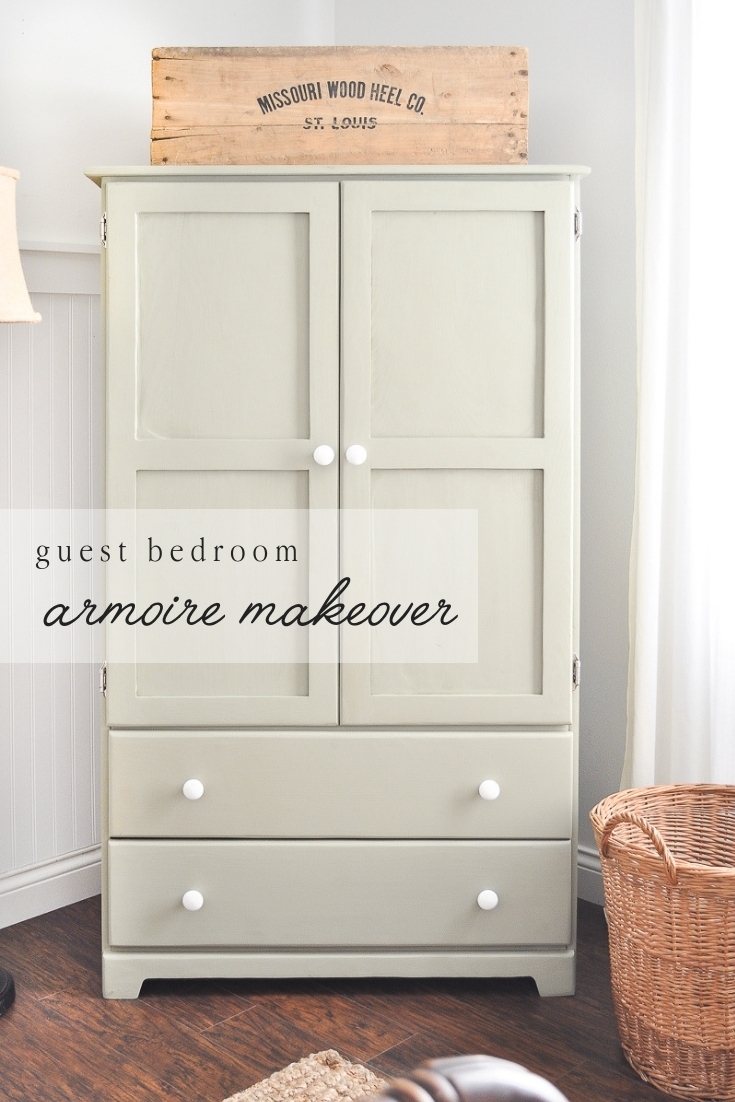 ---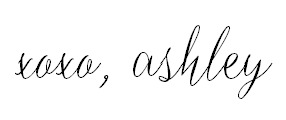 SaveSave
SaveSave
SaveSave
SaveSave
SaveSave
SaveSave
SaveSave
SaveSave
SaveSave