Neutral Vintage Guest Bedroom
This post may contain affiliate links. For more information please see our disclosure policy.
Finally. My former office has now officially transformed into a beautiful Neutral Vintage Guest Bedroom. If you caught my post from Tuesday, you know I did this room makeover all because of an old antique bed I found that I couldn't pass up. Well, I bought that bed last summer, so it's been sitting in our basement for over a year now collecting dust! It made me so sad. So out went the office and in came the bed! Now mind you, a blogger probably needs an office space, so giving that up was a tough call. But sometimes beauty wins over functionality right? And in this case, I found a way to make it all work.
This room was a challenge for me. I'm kind of in a weird place with my decorating and I'm being pulled in a few different directions lately. I think my style is changing a little bit, but I still want to stick to the farmhouse vibes. I tend to gravitate towards anything old with a beautiful patina, whether that be aged metal, chipped paint, or weathered wood. I love antique, vintage pieces. I love dark and I love bright. I tried my best to mix it all together in this room, and I'm really happy with how it turned out.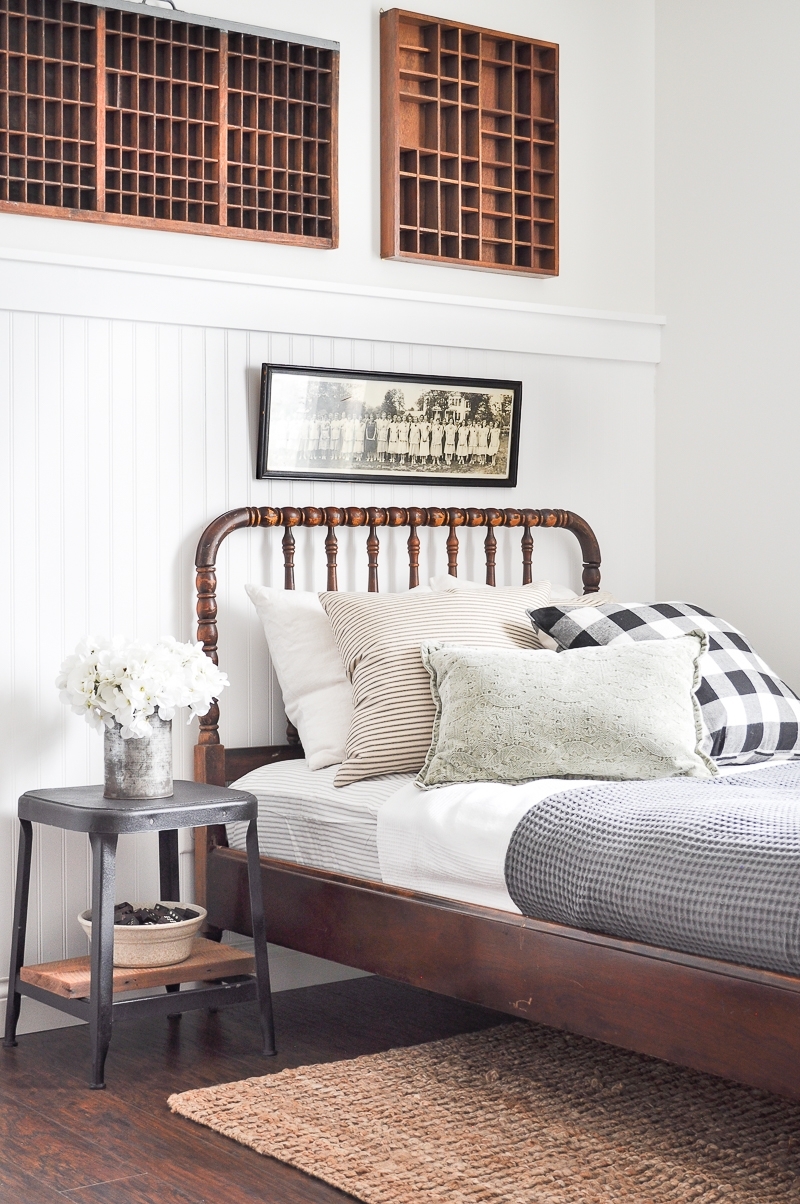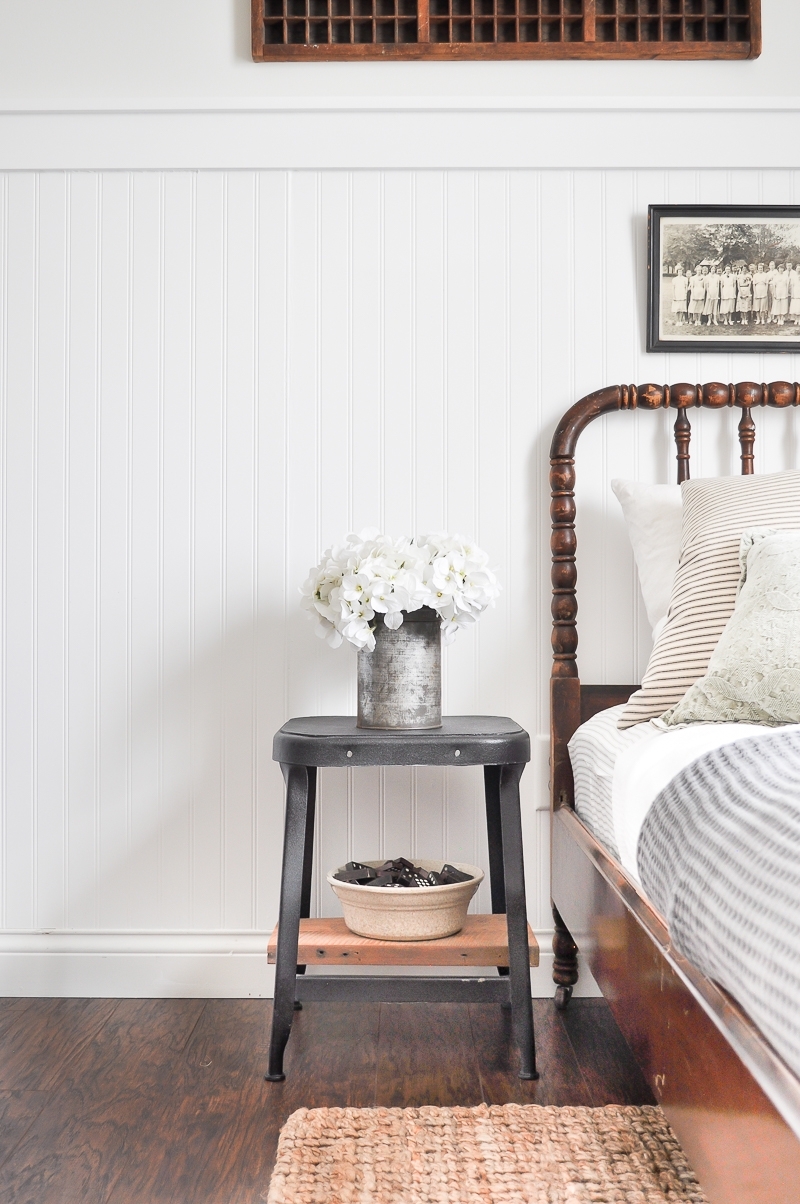 I knew this room was going to have a ton of dark wood tones, so I wanted to paint the walls a color that would make the furniture pop. I used Magnolia Home Paint by Kilz in Shiplap for the walls and True White for the board and batten. I have never painted a wall white in my entire life, so I was nervous I wouldn't like it. But I am so glad I did, because it just balances out the room so well.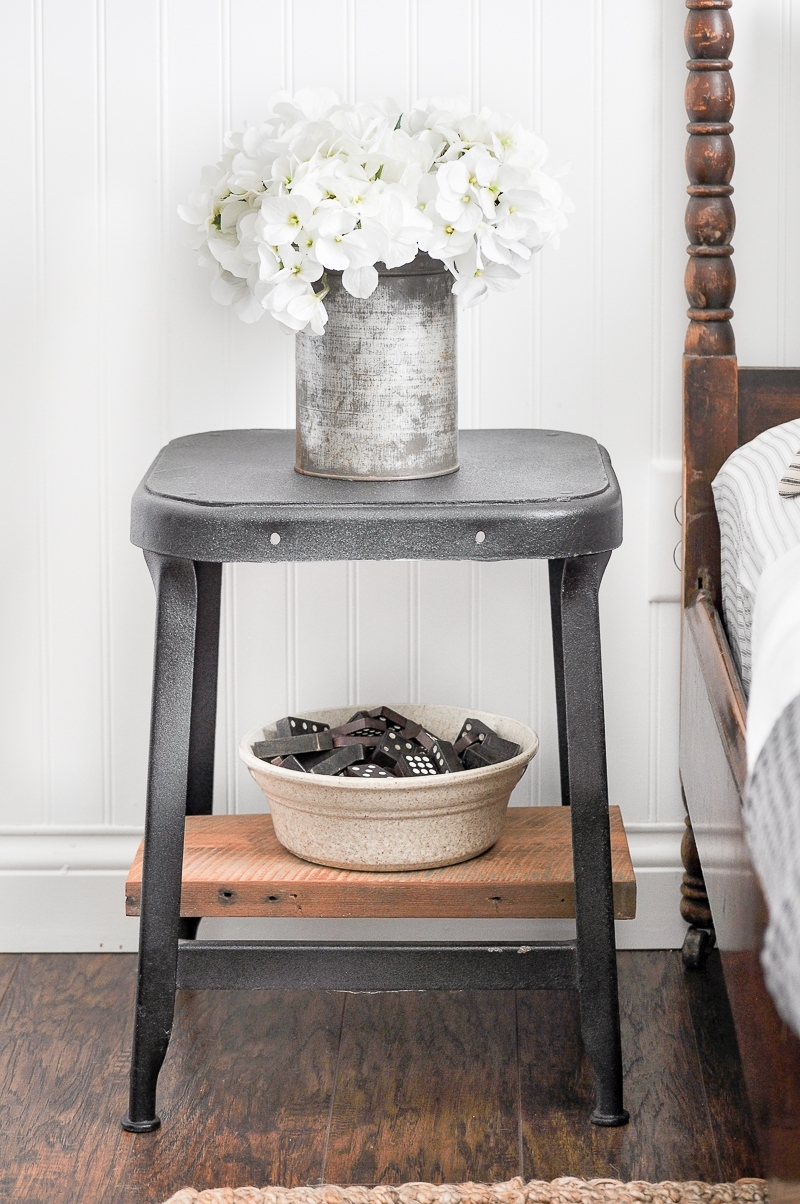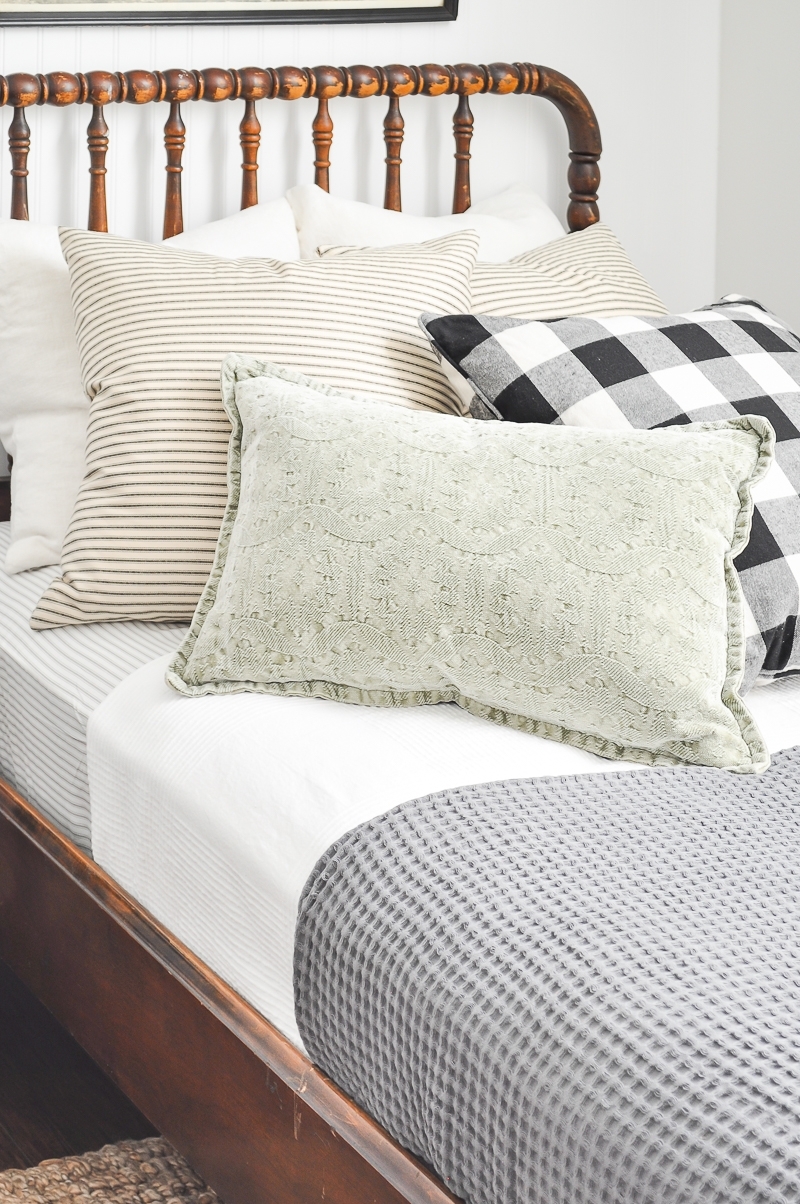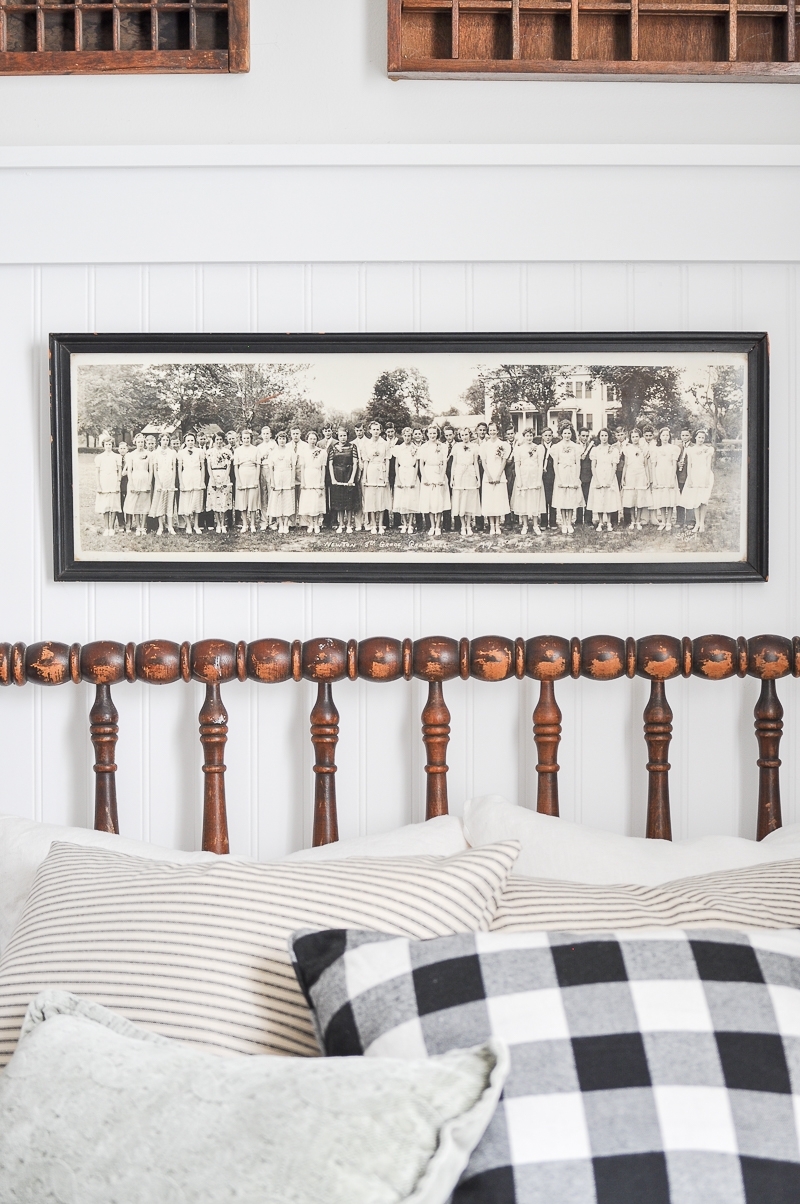 I have completely fallen in love with old black and white photos. Especially these panoramic group photos. My husband and basically everyone else in my family thinks they are so creepy, but I think they are art!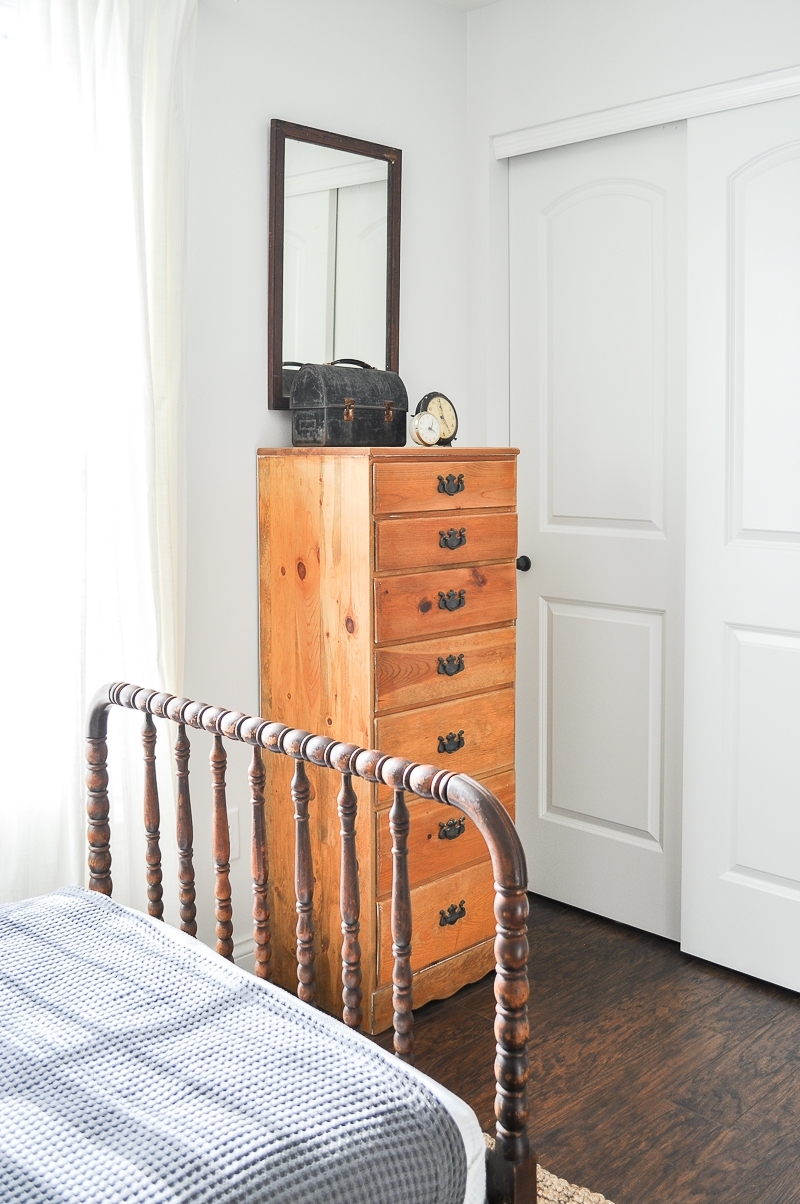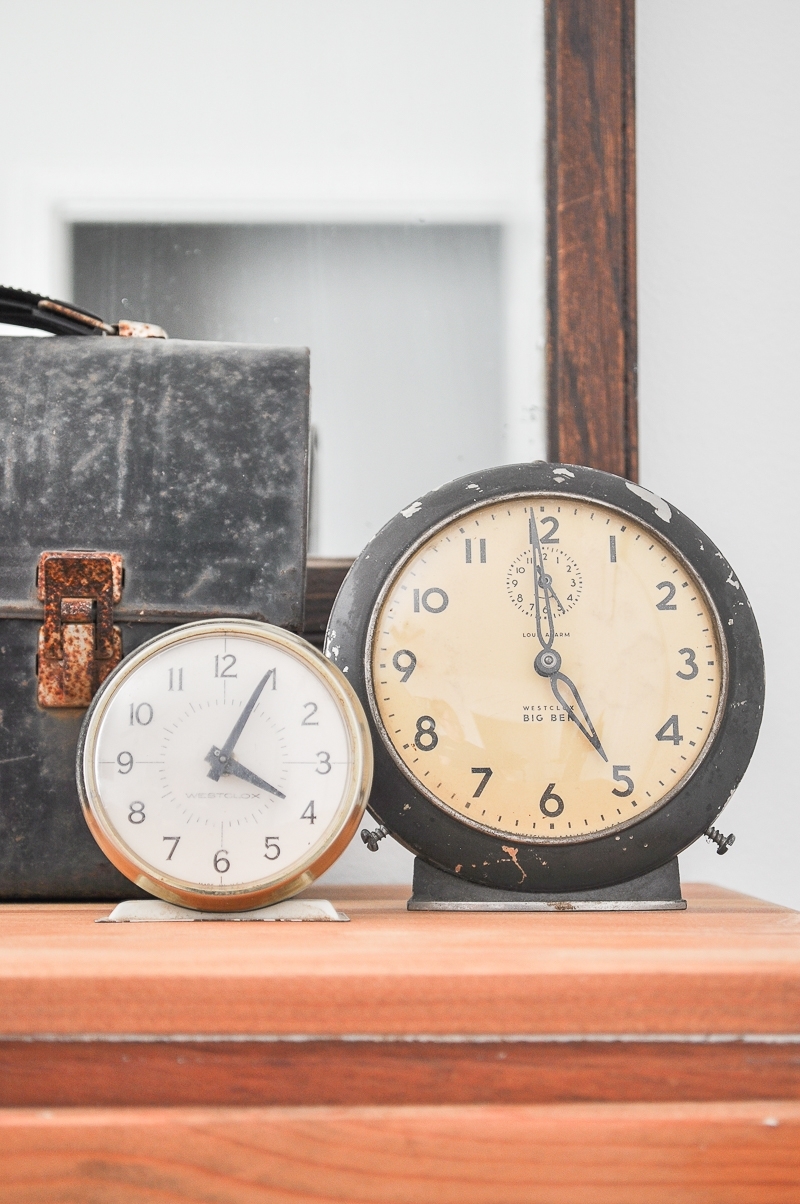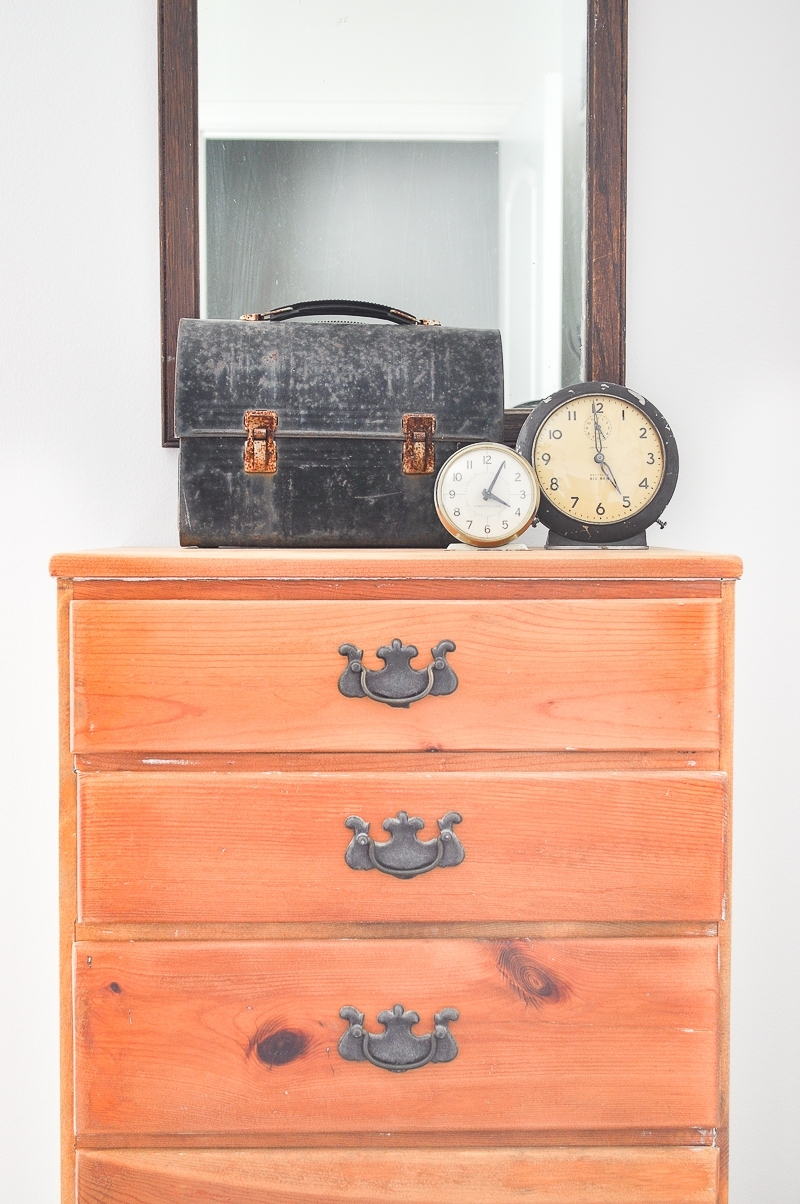 You may remember this dresser and how it's been made over about four times now. It was my great aunts, and I just love it so much and will never be able to part with it. I finally just stripped it down and brought it back to its original state. I love it, but I really really struggled about if I should paint it again or not. I think for now it brings a nice vintage oak color to the mix that I wouldn't normally use. What do you think?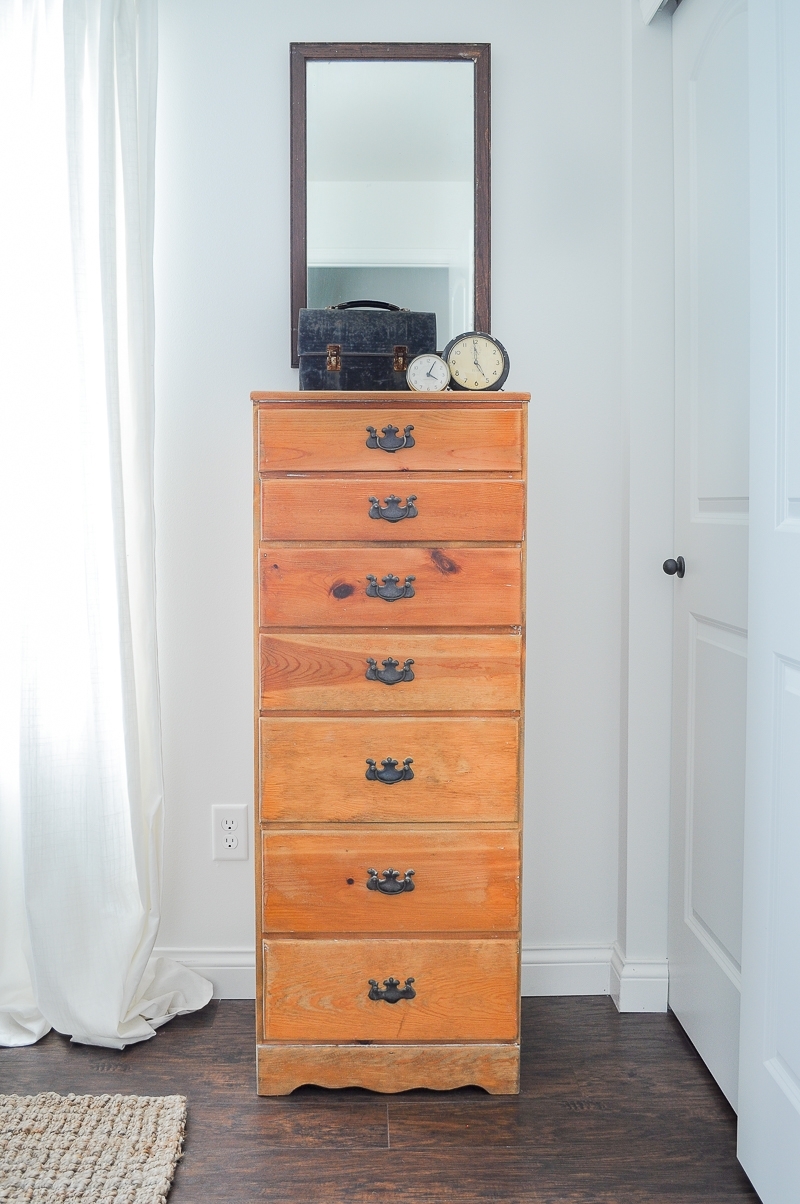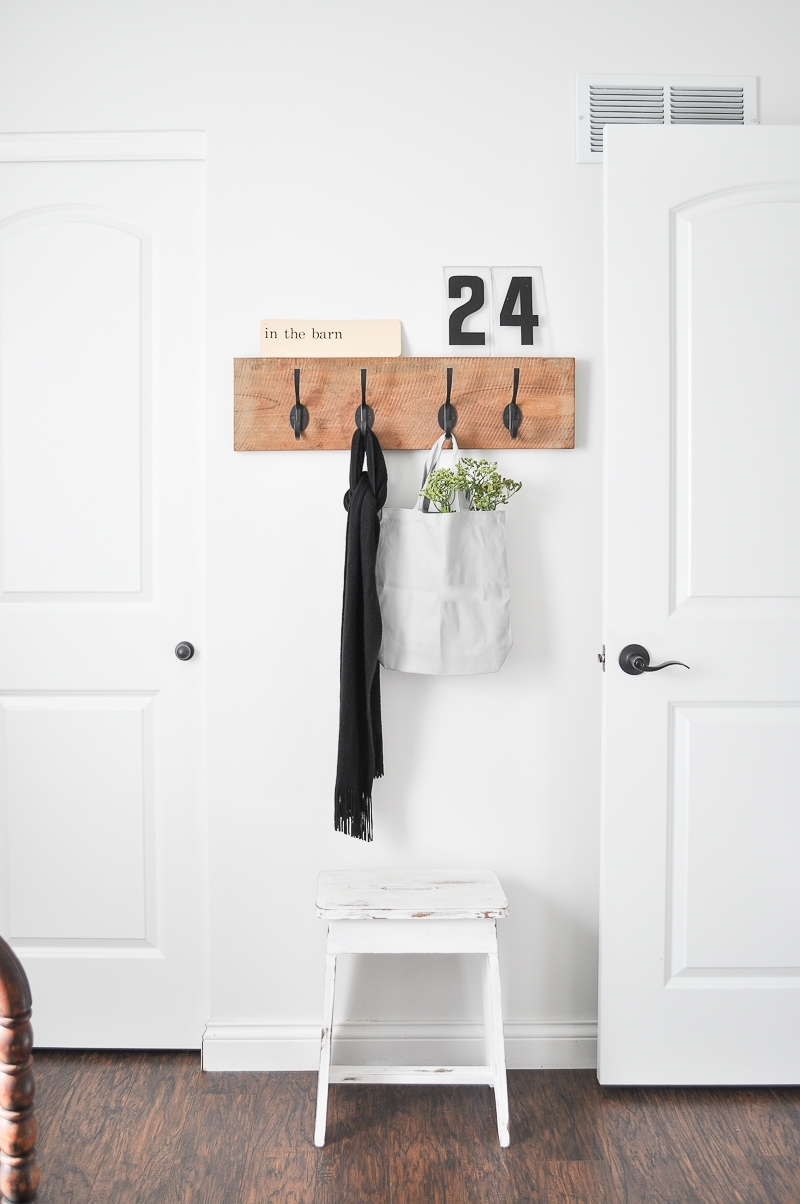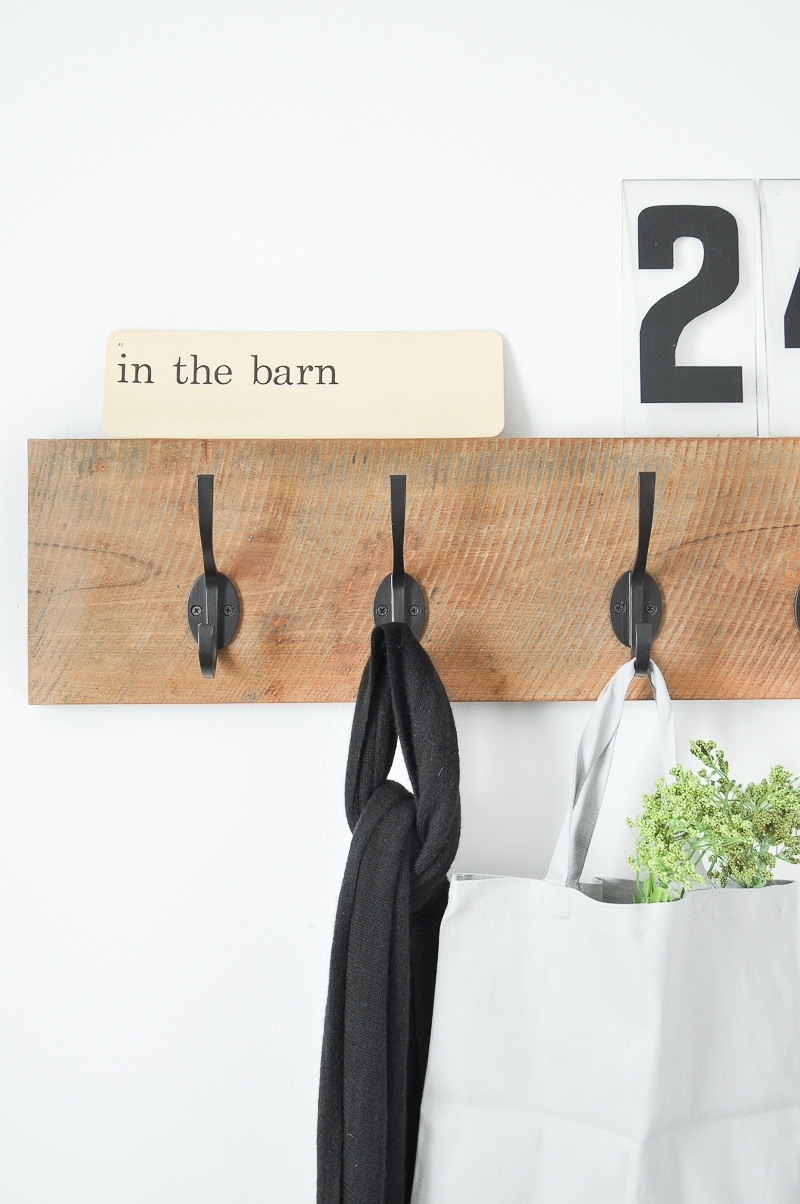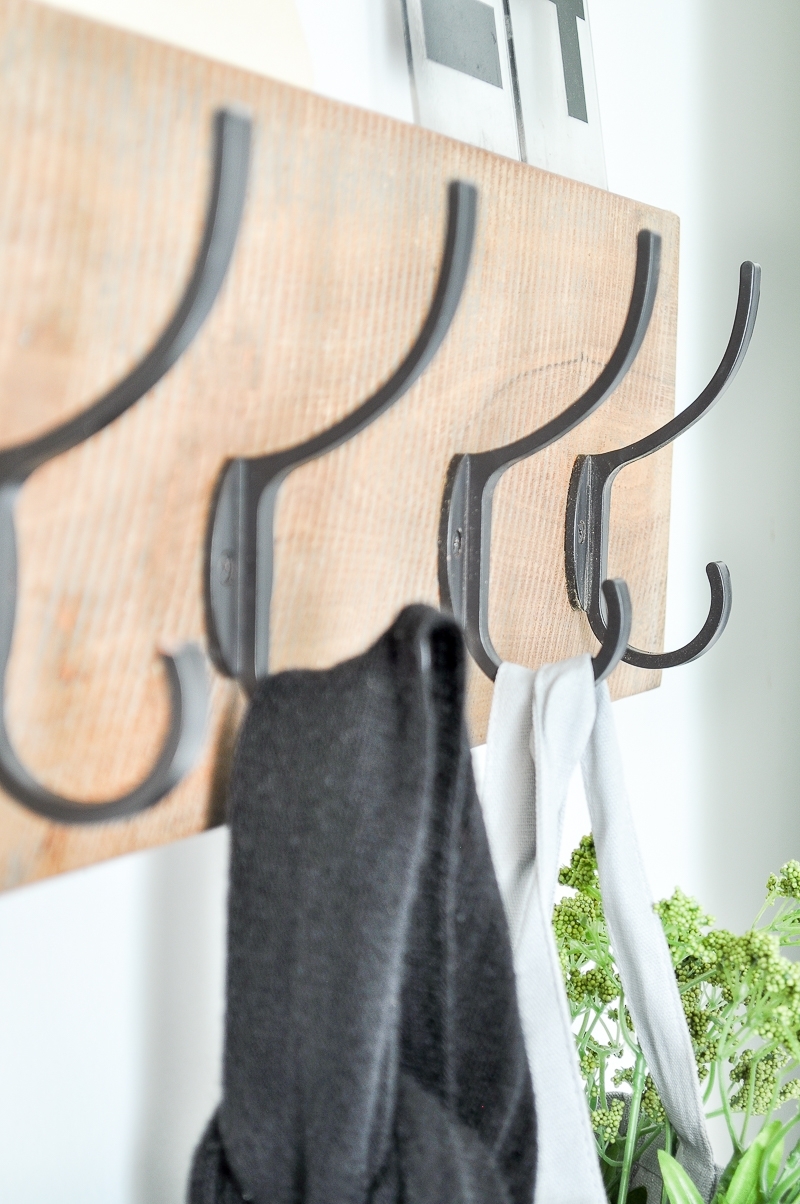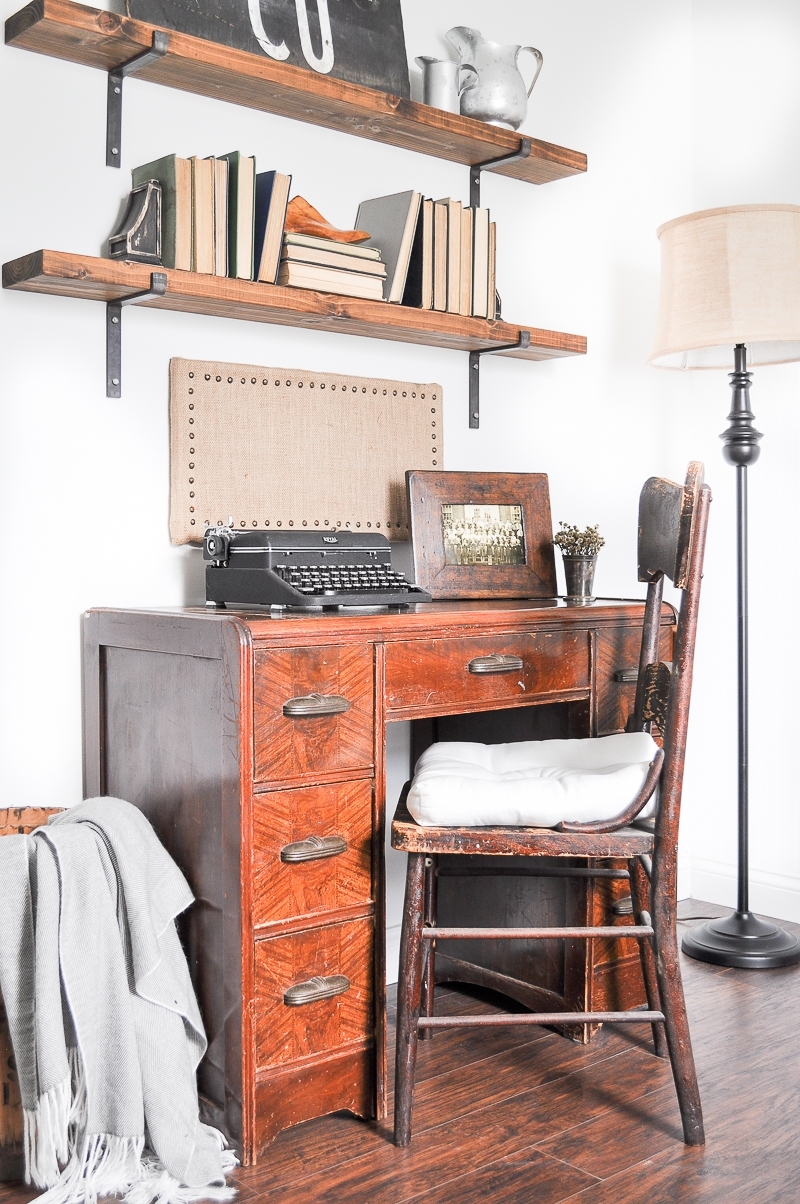 I loved adding these shelves so I can pretty much max out this room with some of my favorite flea market and antique shop finds. Every time I walk into this room now I want to burst out singing Julie Andrews "My Favorite Things"… do you blame me!?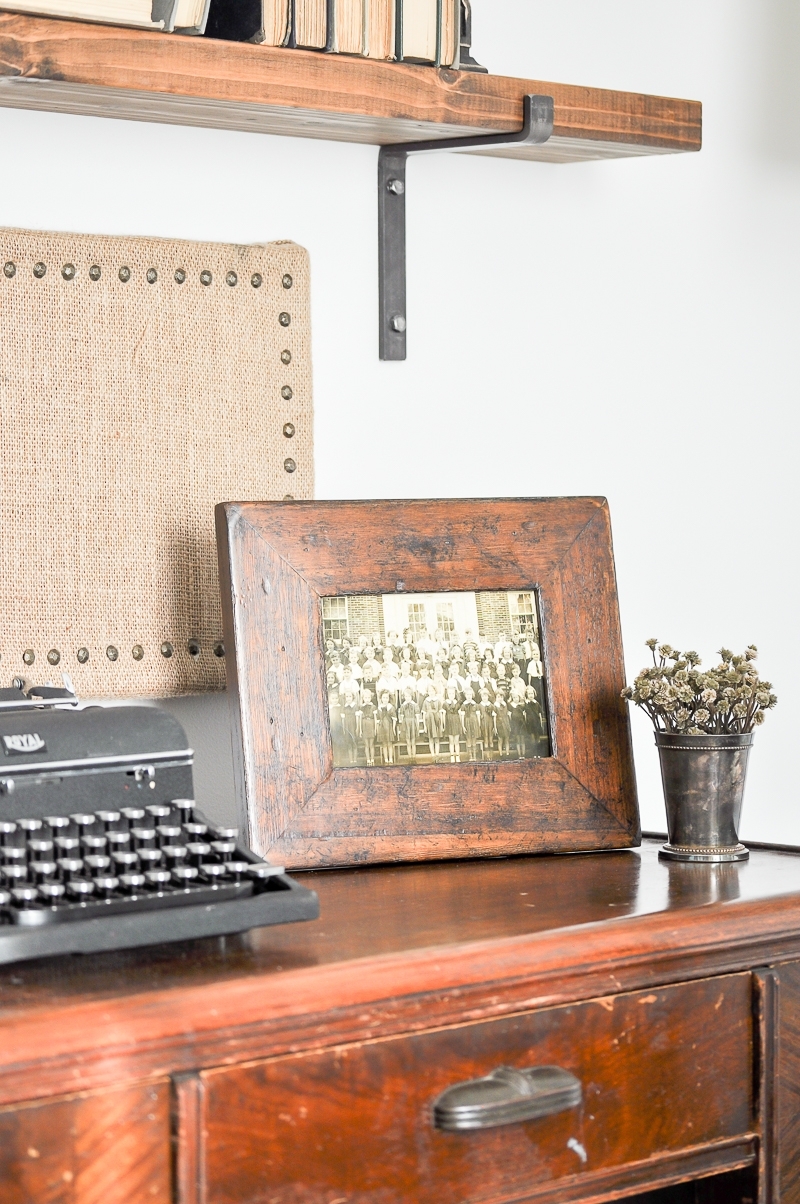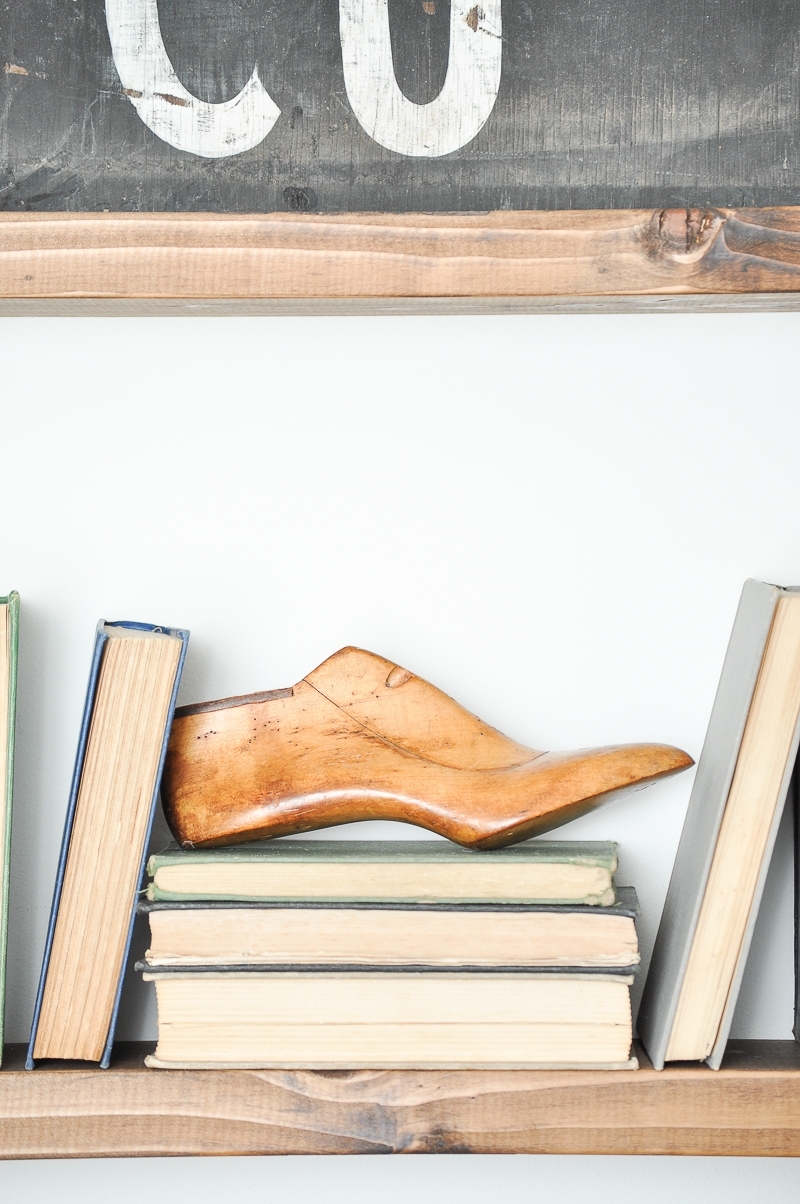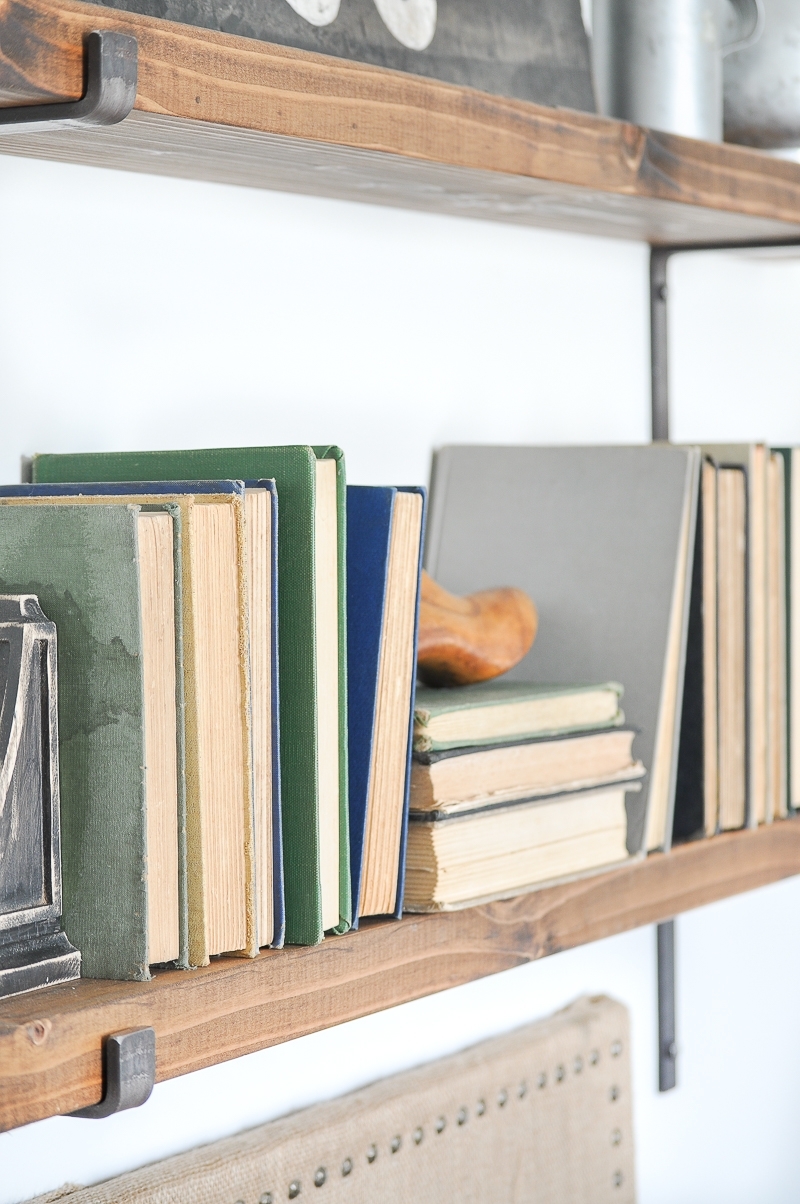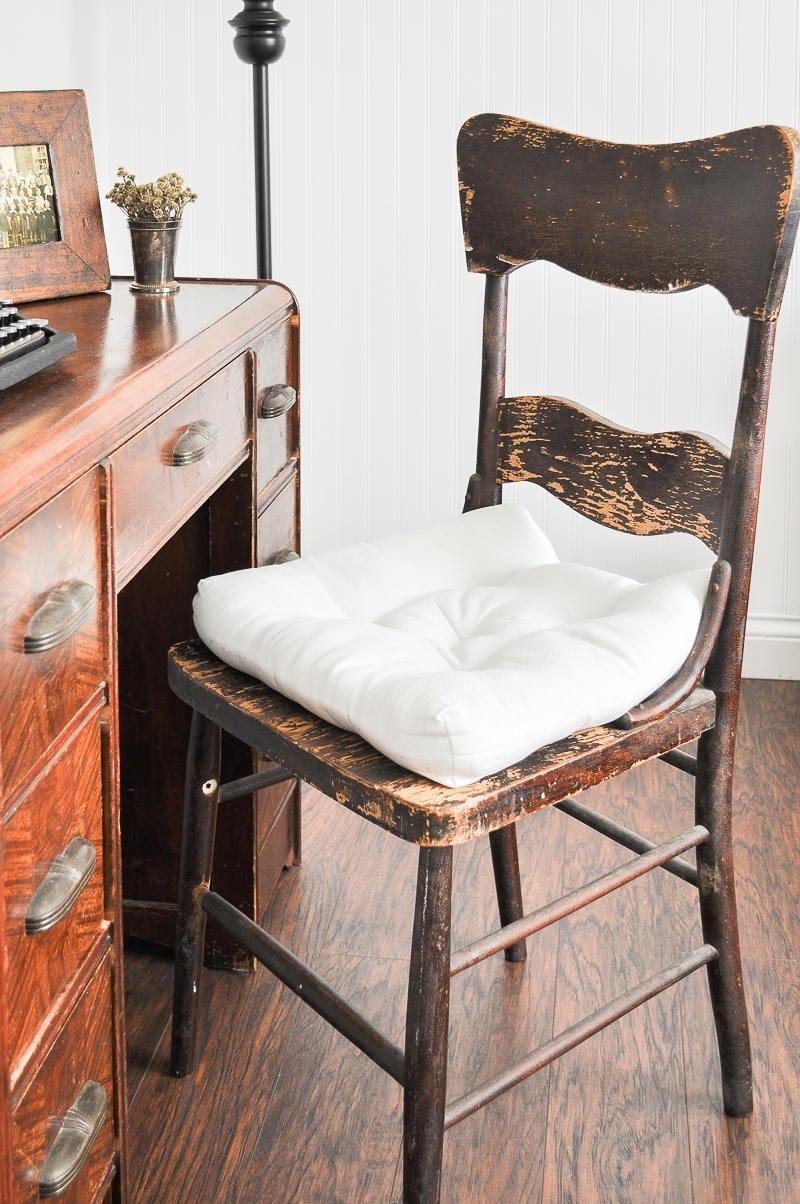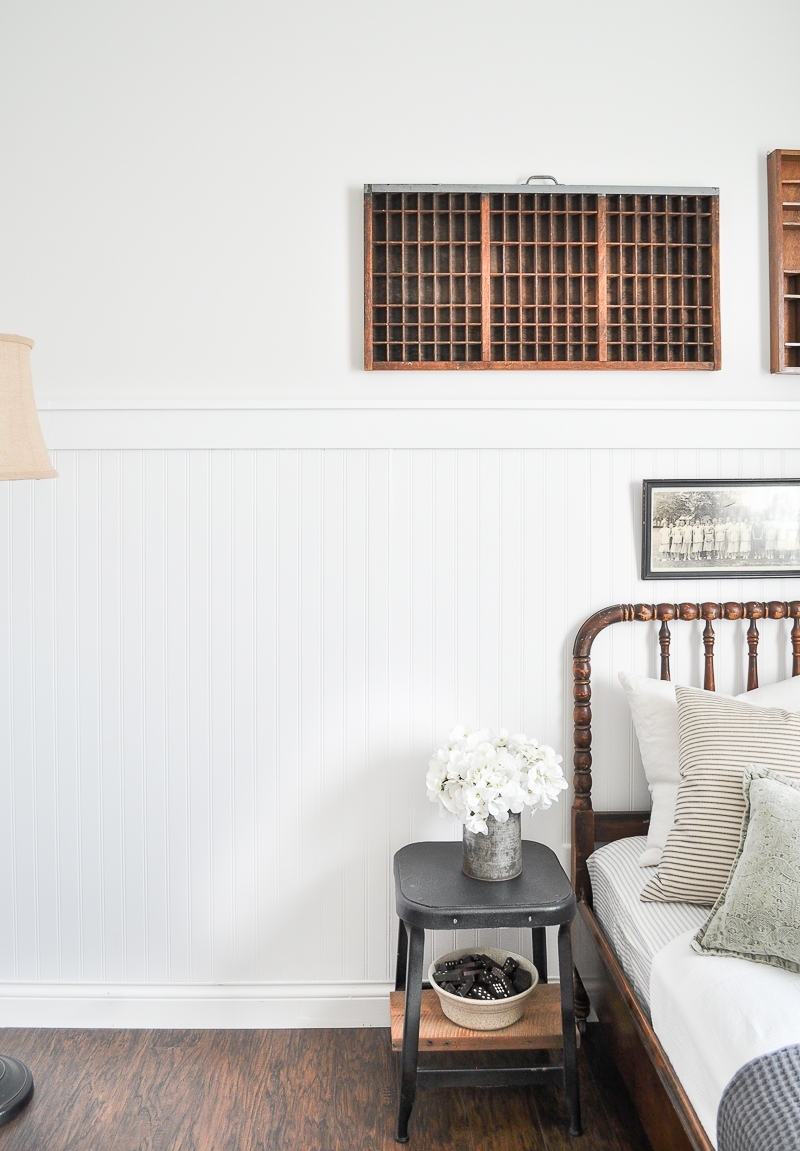 So, how'd I do?
Like I said, I might still make some tweaks, but for now I am just loving this space. And that old vintage desk or vanity, whatever it is, makes for the perfect spot to write a blog post, just like this one.