Magnolia Home Paint Review
This post may contain affiliate links. For more information please see our disclosure policy.
And the painting continues! But friends, this time you are in for a real treat! I am busting out the real deal Joanna Gaines, Fixer-Upper style, farmhouse goodness that is Magnolia Home Paint by Kilz! And I am here to share all the details! Heart eyes commence!
We have been in our house for over five years now and I am still repainting all the mistakes I made in year one. Or maybe we will call them lessons learned, that sounds much better! Like, maybe don't just grab the first color you find that has a cute name like Cape Cod Gray and call it a day (enter my former dark and gloomy office). Don't get me wrong, the color was beautiful, but it was so dark. I also tend to gravitate towards dark wooden pieces of furniture, so add those two together and you get too many heavy colors for one little spot.
Now I am going back through these rooms and really focusing on the balance of light and dark. My former office just got made over into another guest bedroom, all thanks to an old antique bed I found that I had to have! Because obviously it's normal to make over an entire due to one $35 garage sale find. Right? But first I needed to brighten up the walls so my beautiful new (very old) bed would pop! So I decided on white. I have never, ever in my life painted a wall white. But I am so incredibly glad I did!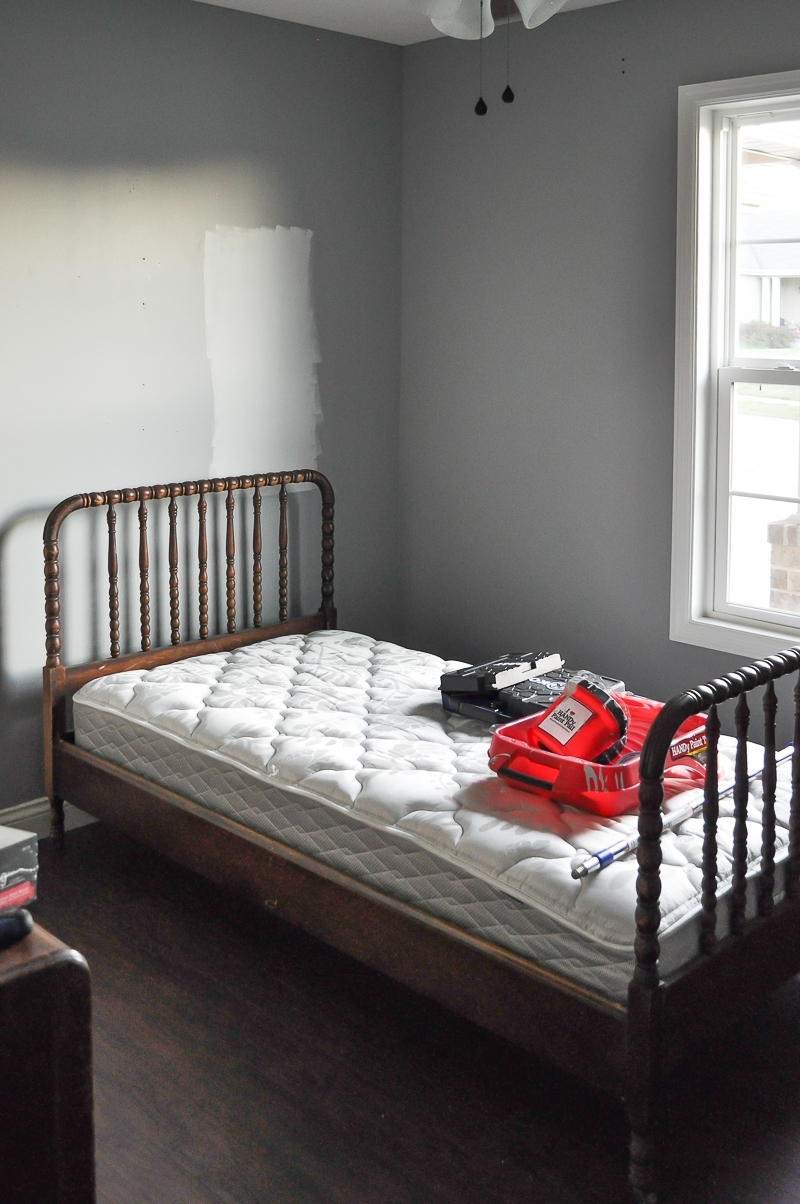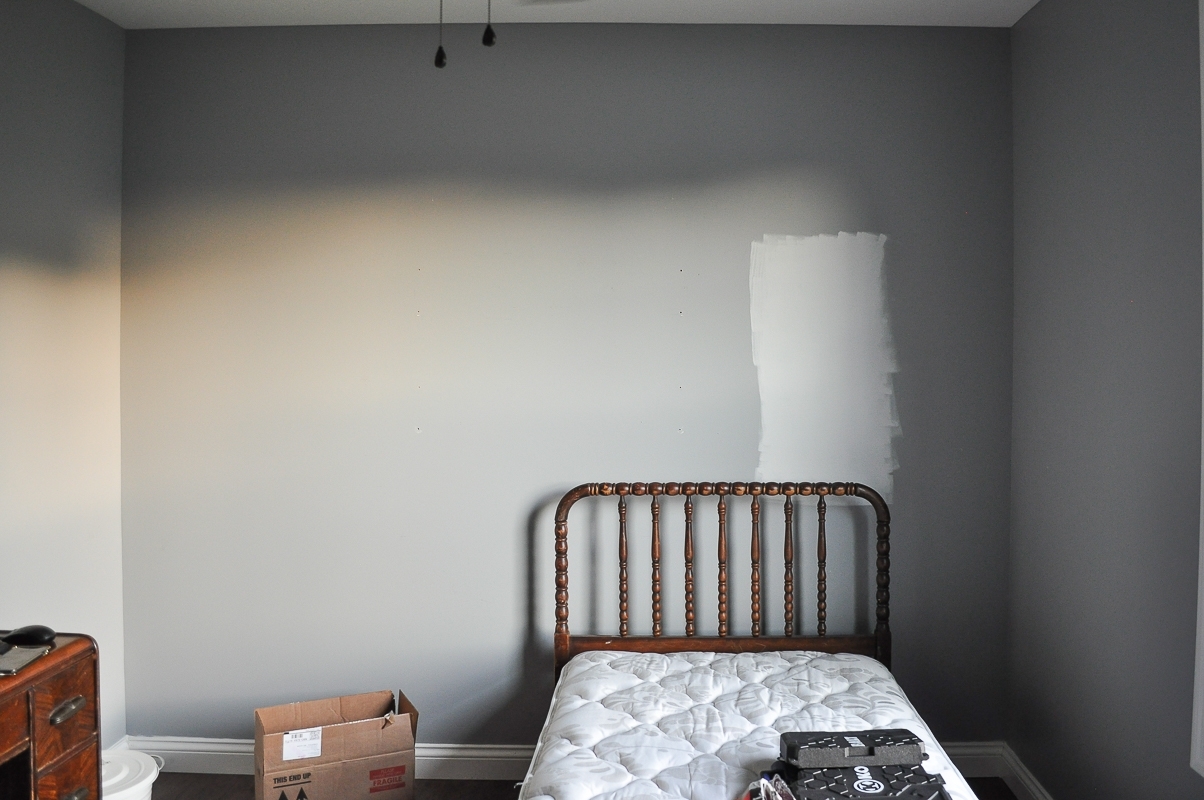 See what I mean? Just too gloomy! But you guys….that bed though!!!! Okay, so after I decided on white for this space I headed to check out the Magnolia Market website to see which colors I wanted to use. We also decided to add board and batten to a third of the back wall, so I needed paint for that as well.
I chose Shiplap in eggshell for the walls, and True White in satin for the board and batten. I knew the true white would better match the trim already in the room, and really make that board and batten pop with a bright white. Shiplap seems to be more of a creamy white, with a slightly darker tone to it that I thought it would offset the trim and board and batten color nicely.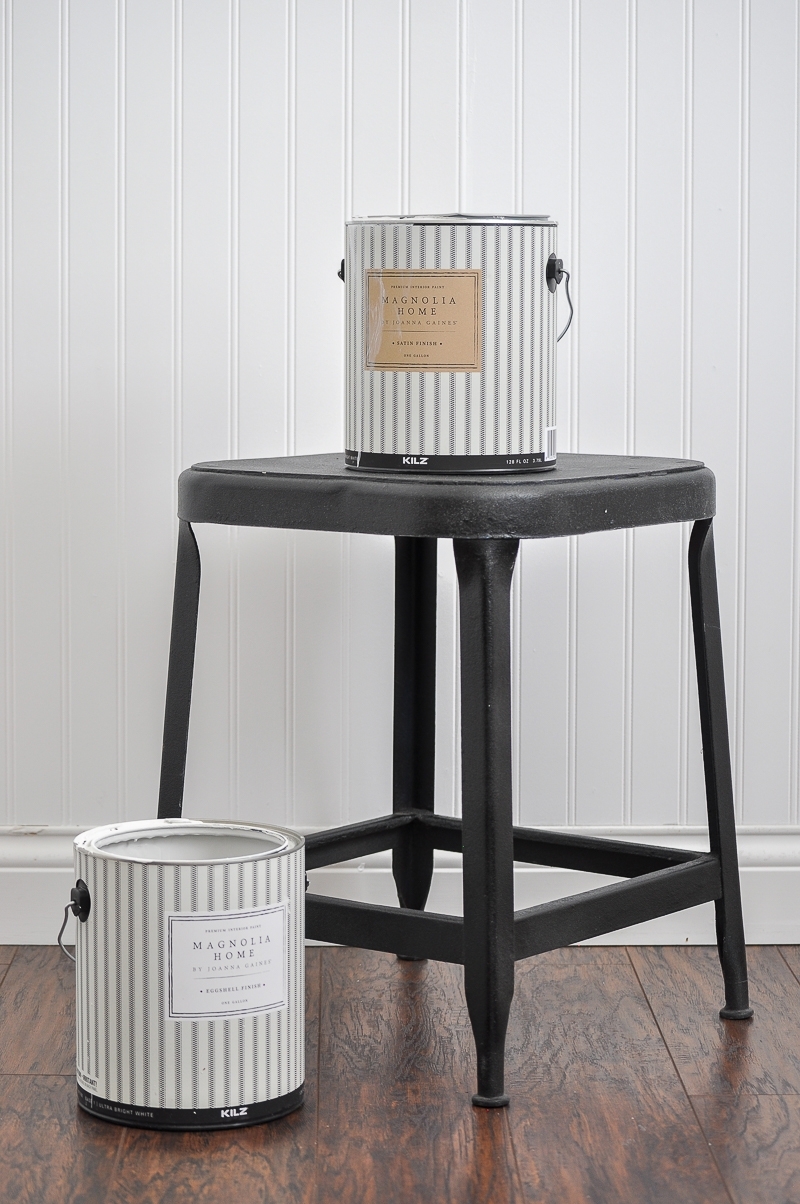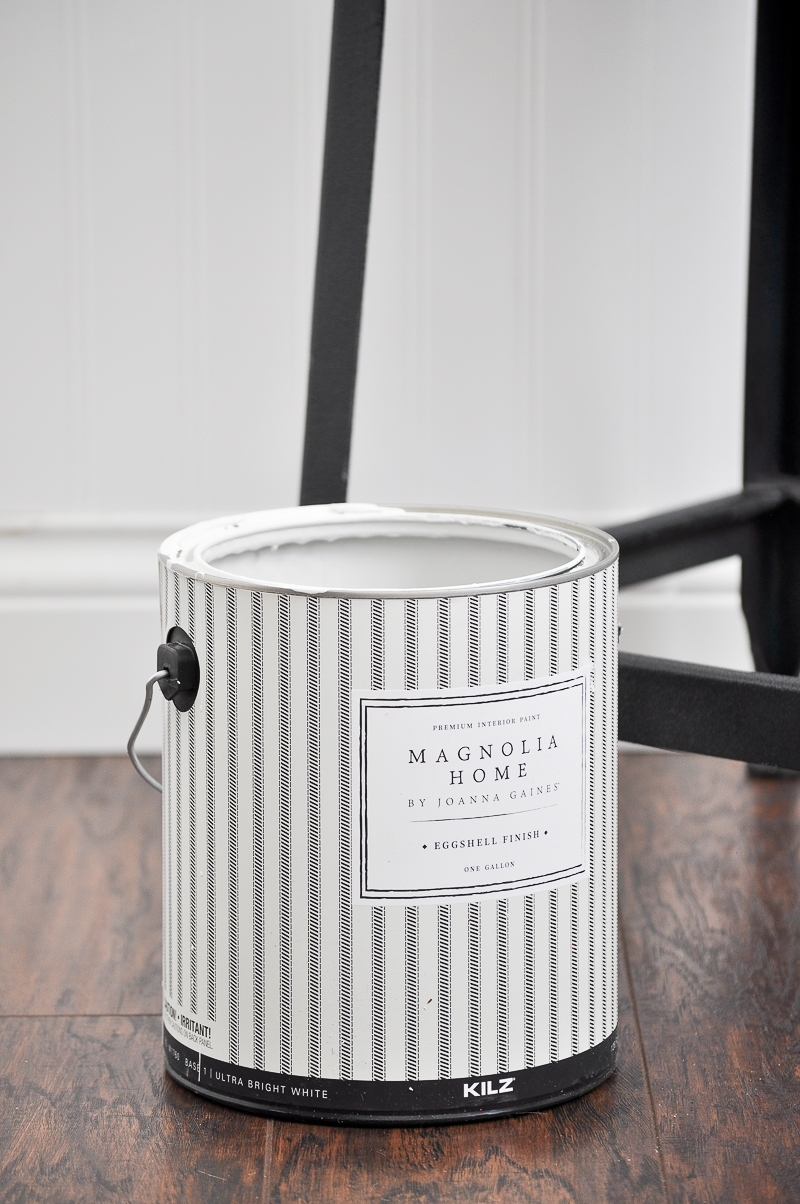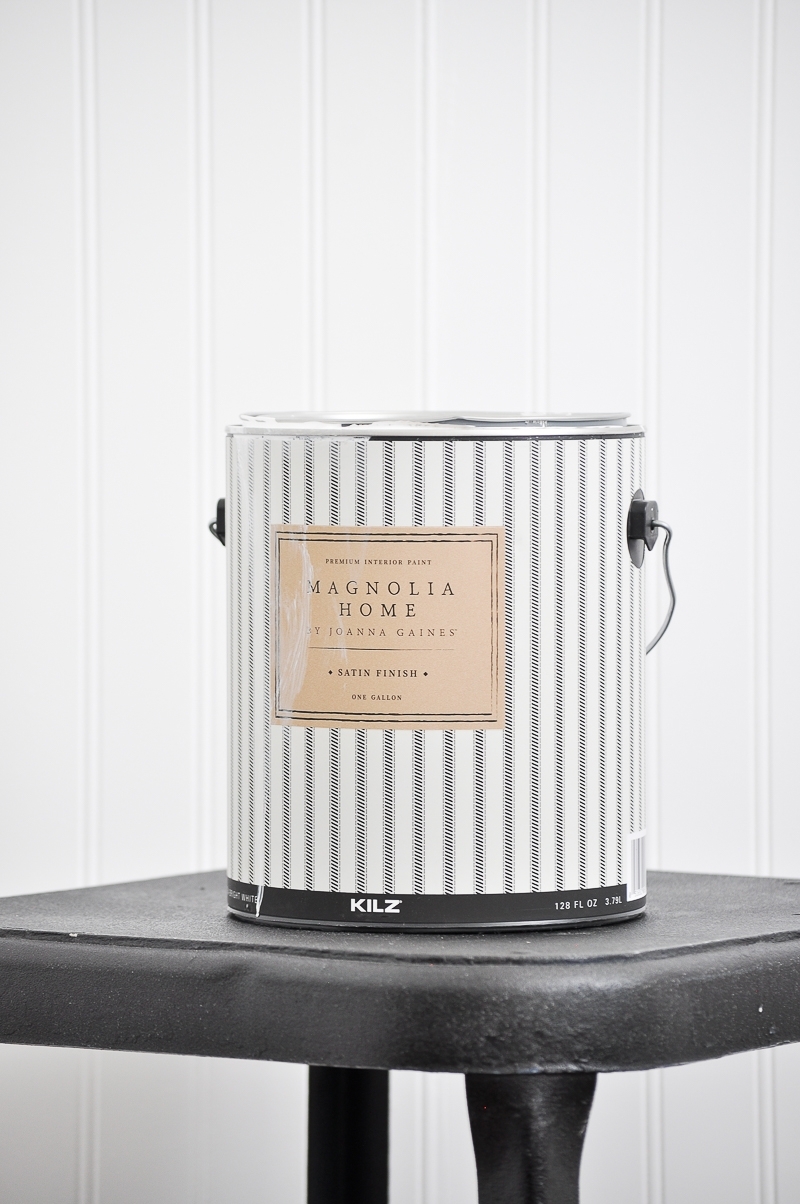 In all honesty, I could write an entire review on just the paint can packaging alone, it's that gorgeous! But let me tell you, I am a new fan of this Magnolia Home Paint line by Kilz because it is just a great product! And if you haven't noticed here on the blog, I have been doing a lot of painting lately!
This paint went on so so smoothly, it gave such a solid finish and is just BEAUTIFUL on my guest bedroom walls. I did have to use two coats because I was painting over such a dark space, but if it were lighter I think one coat would have been more than enough. I love the weathered white look of Shiplap. It pairs perfectly with the dark woods and vintage patinas I have going on in this space. And my antique bed really pops against True White. So basically, I am in love. Shocker right?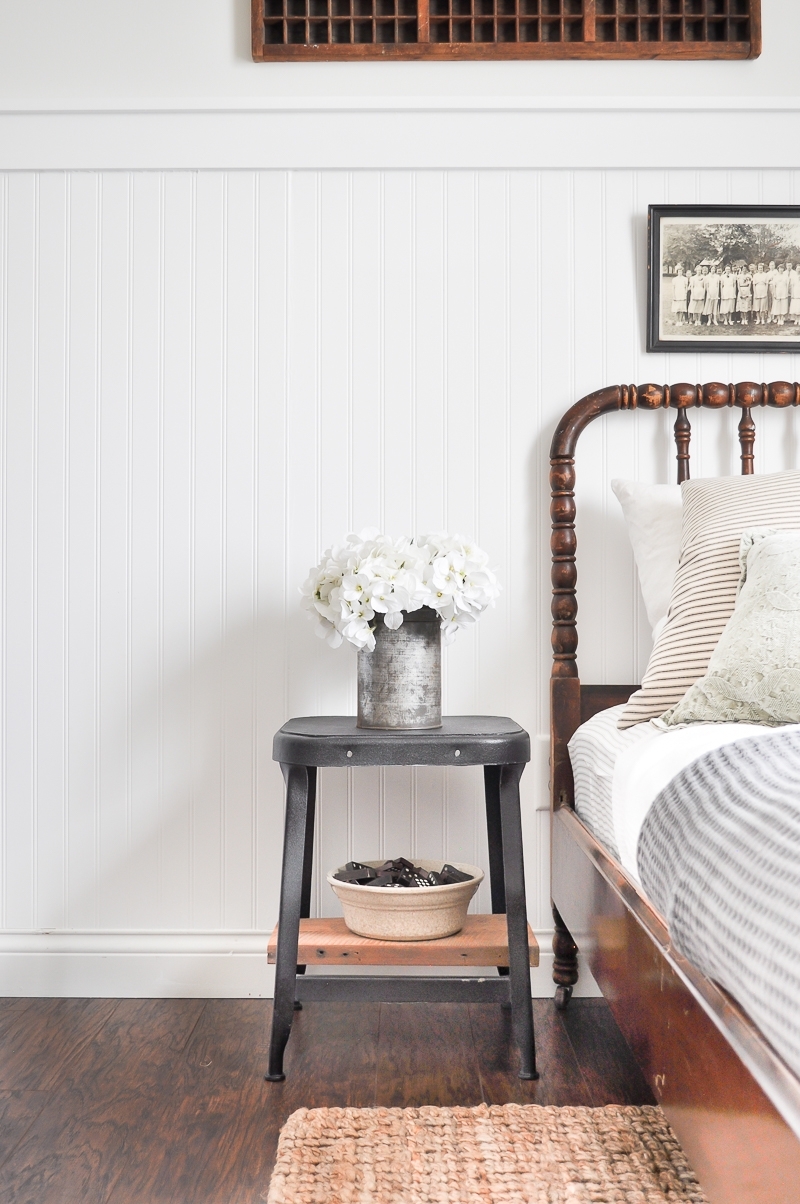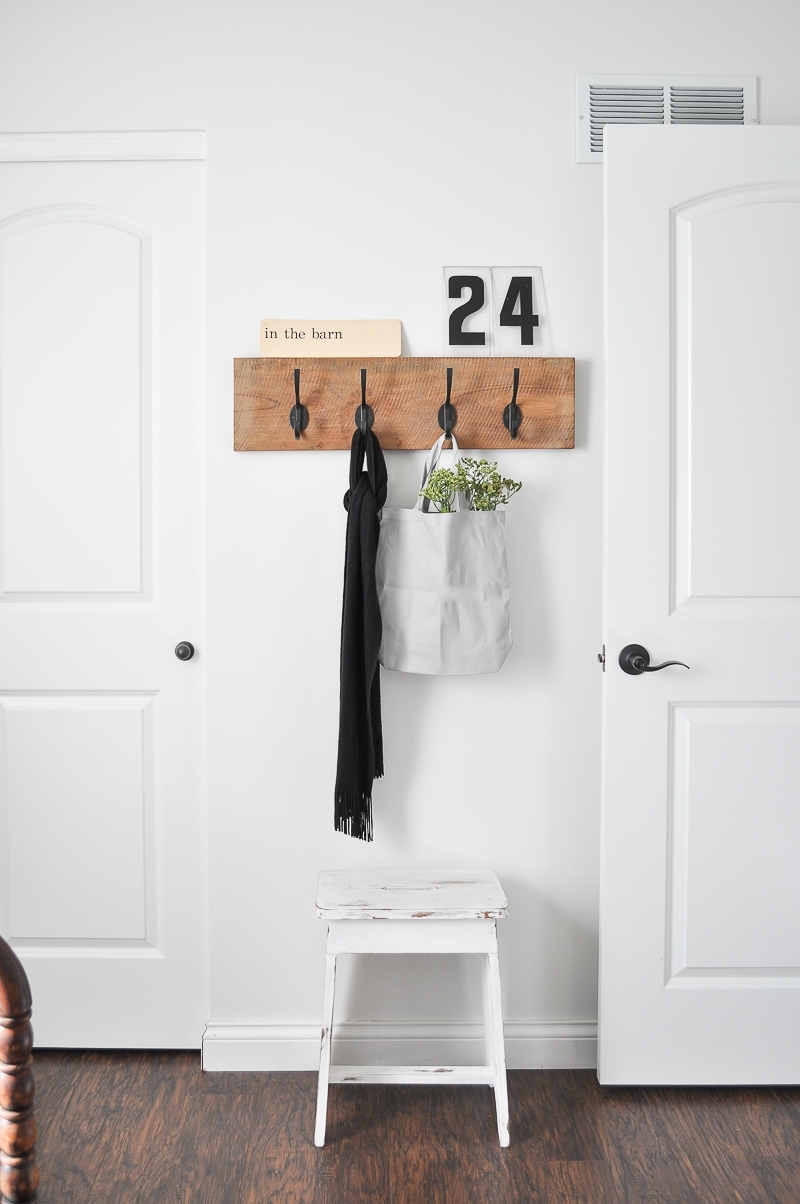 Like the sneak peek of my Vintage Guest Bedroom Makeover!?
Stay tuned because I am sharing the reveal soon!
And if you also want to fall in love with some Magnolia Home Paint, you can find a store HERE!
A huge thanks to the KILZ Brand for supplying me with the Magnolia Home by Joanna Gaines™ Paint used for this post. Just remember, all opinions and reviews are 100% my own. As always.