How to Save Money When Buying Furniture
This post may contain affiliate links. For more information please see our disclosure policy.
How to save money When buying furniture for your home! See all my budget friendly tips to get the exact furniture you want while saving hundreds of dollars!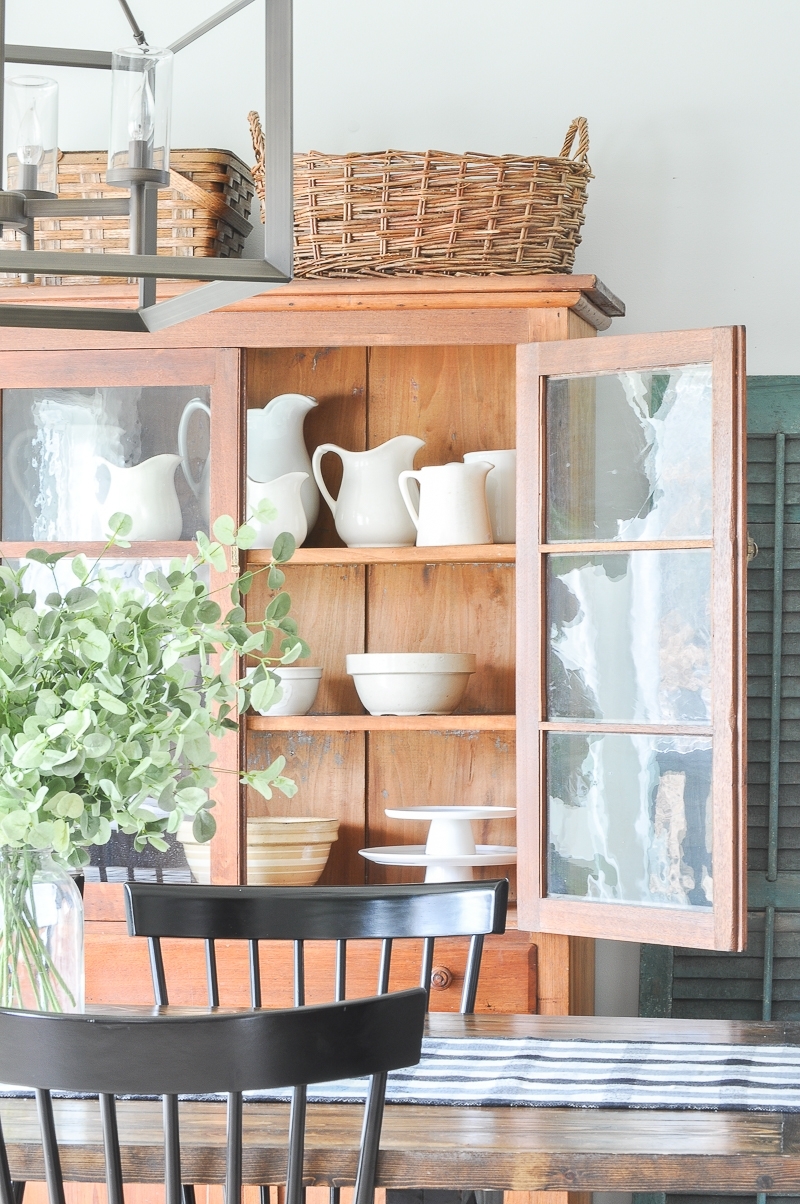 Let's be honest, decorating, buying furniture, and filling your home with everything it needs can get incredibly expensive. But I have some helpful tips and tricks for how to save money when buying furniture!
I always hear people who have just purchased a new house talk about the laundry list of things they still need to buy in order for their home to be complete. I get that there are necessities like having a place to sit, a place to eat, and a place to sleep that take priority, but a lot of the other stuff can wait.
And guess what else? It doesn't have to drain your bank account either. There are two things I have learned after we became homeowners. Don't rush the process, and don't run out and buy everything brand new.
My husband and I just recently had a random conversation about all the big furniture items we have in our home and where they came from. I was kind of surprised that only a few items were bought brand new from a retail store.
Then it got me thinking about how much money we have saved doing it the way we have. I mean we are talking hundreds of dollars. Here is how we did it!
Buy Furniture Secondhand
I love that buying secondhand these days doesn't come with the stigma that you can't afford certain things. Instead it has become such a huge trend in decorating and elsewhere. I personally happen to prefer buying secondhand for a few reasons.
You have more of an opportunity to find pieces that are one of a kind and that not everyone else has.
You can find a piece with good bones and customize it exactly how you want it with some paint, stain, or new hardware.
It usually is way cheaper, or you can negotiate the price.
Also, there are so many fun ways you can shop secondhand furniture. Yard sales, estate sales, Goodwill, Craigslist, etc. But let me tell you something, Facebook Marketplace has been pure gold when it comes to finding exactly what I am looking for. I highly suggest trying it out first.
Here are some of the finds in our home we have bought secondhand: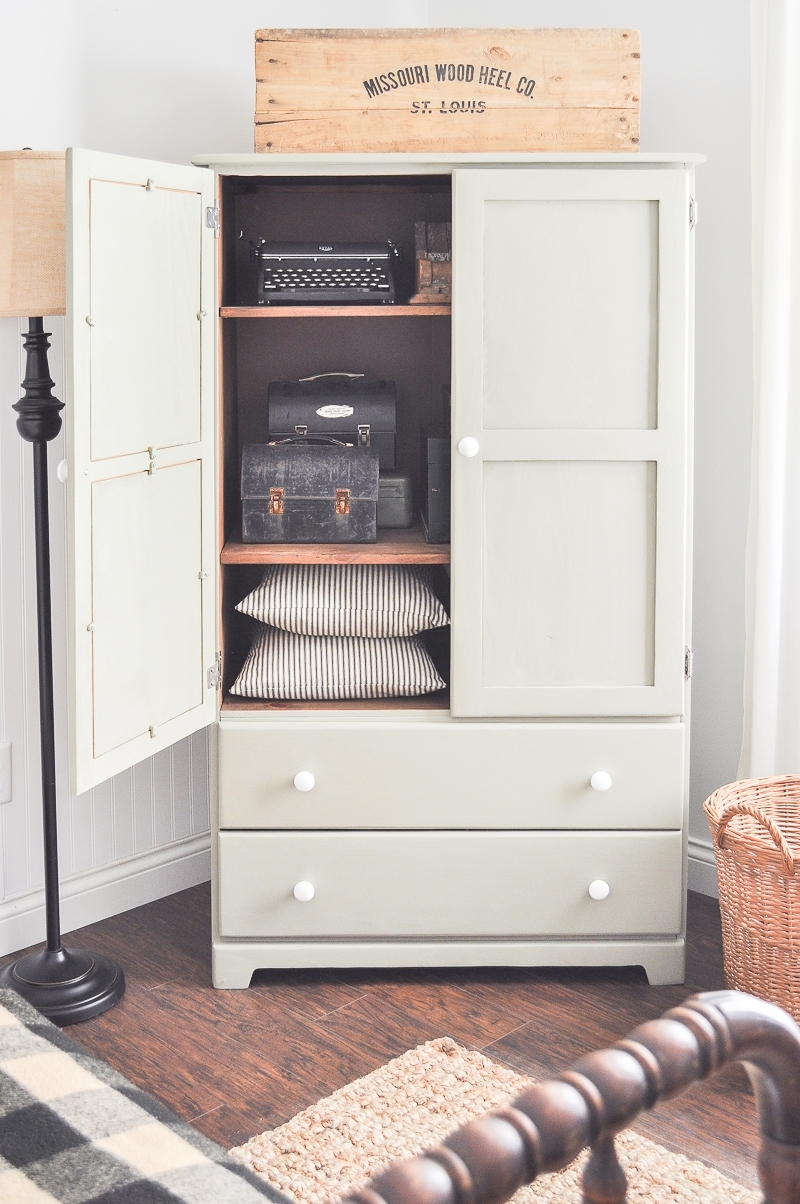 See the before and makeover HERE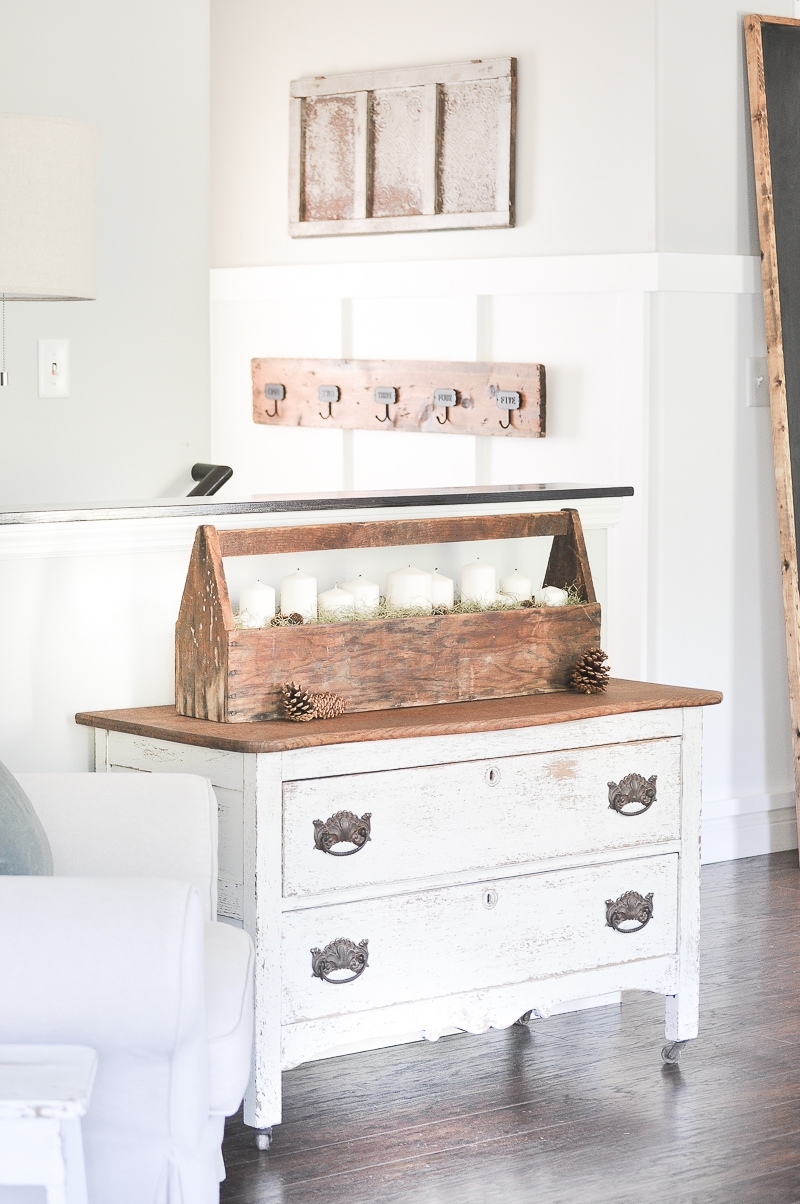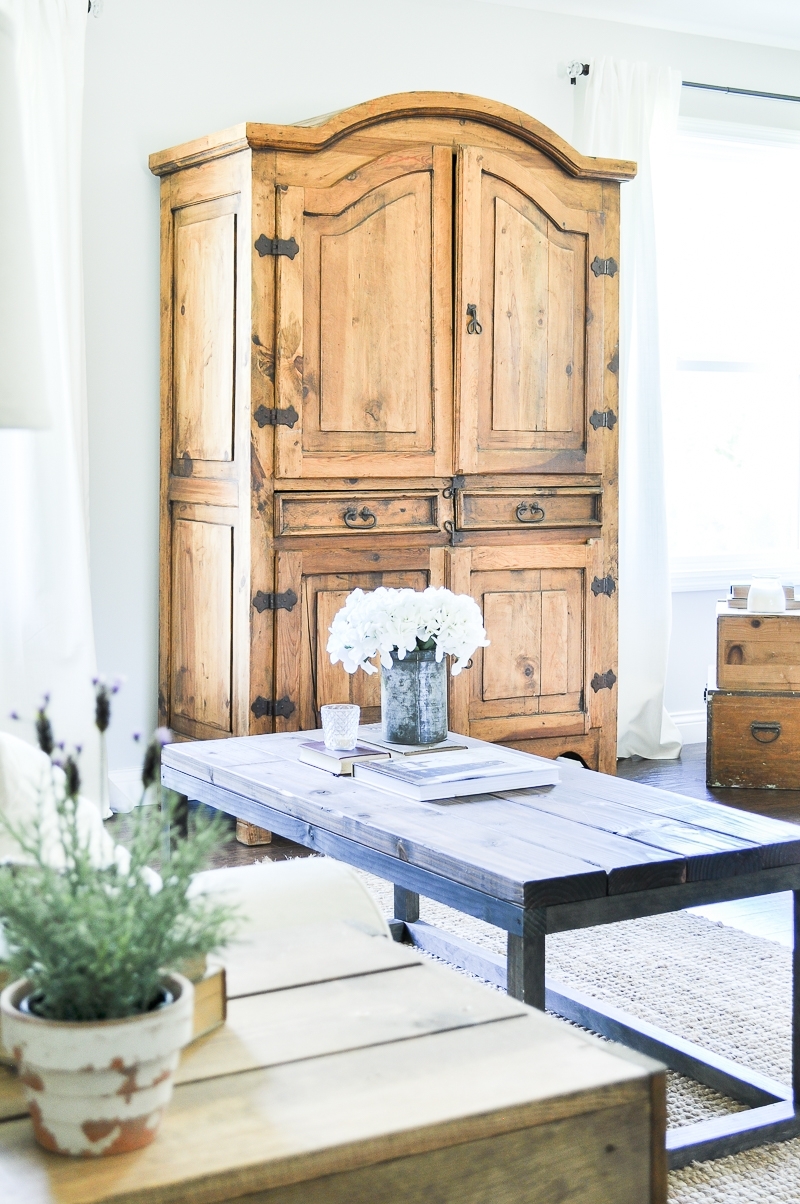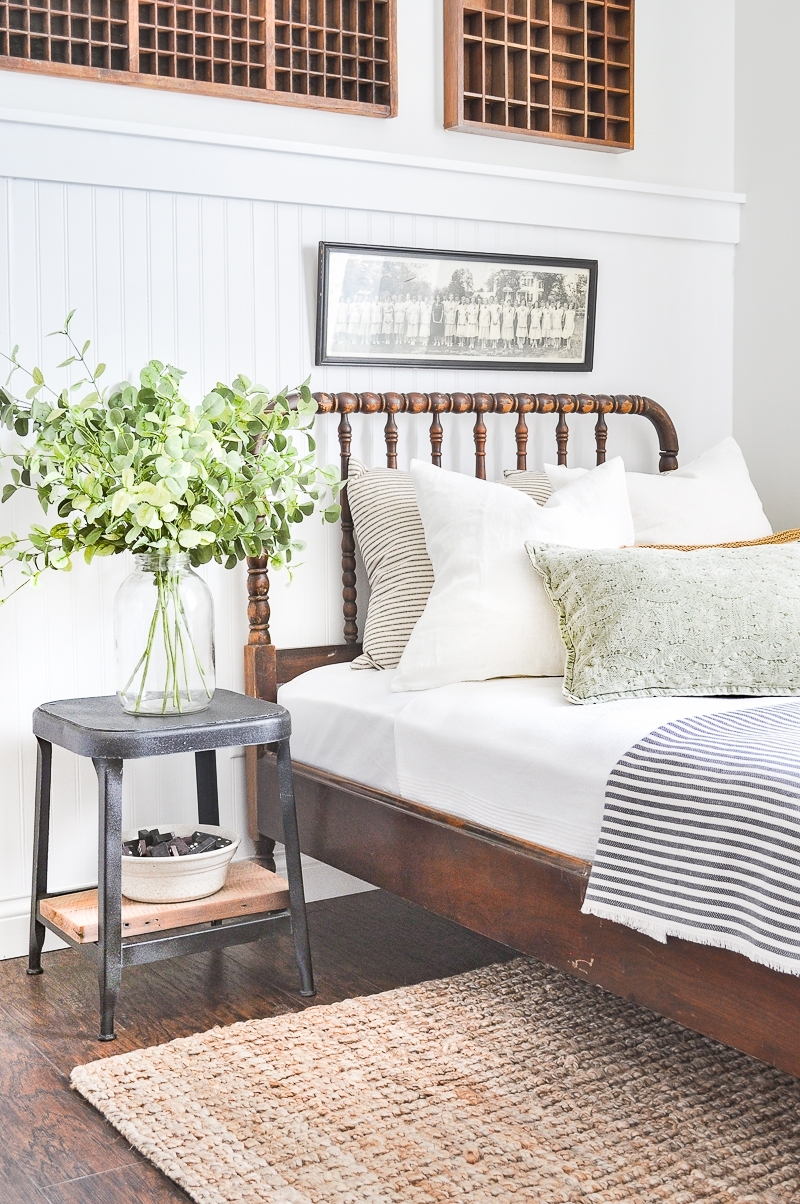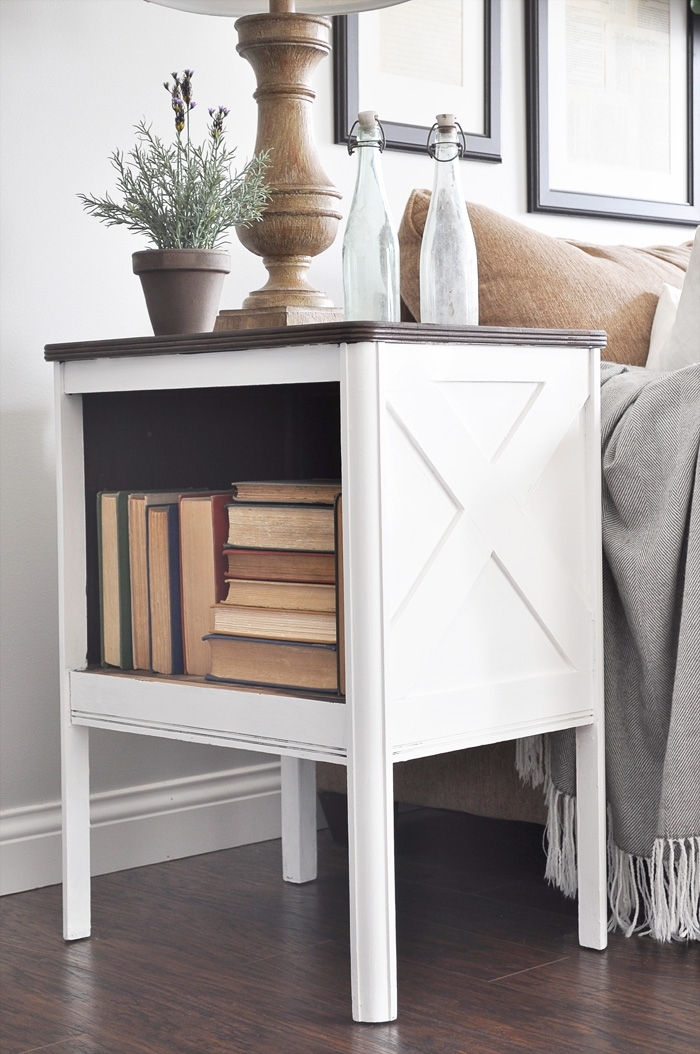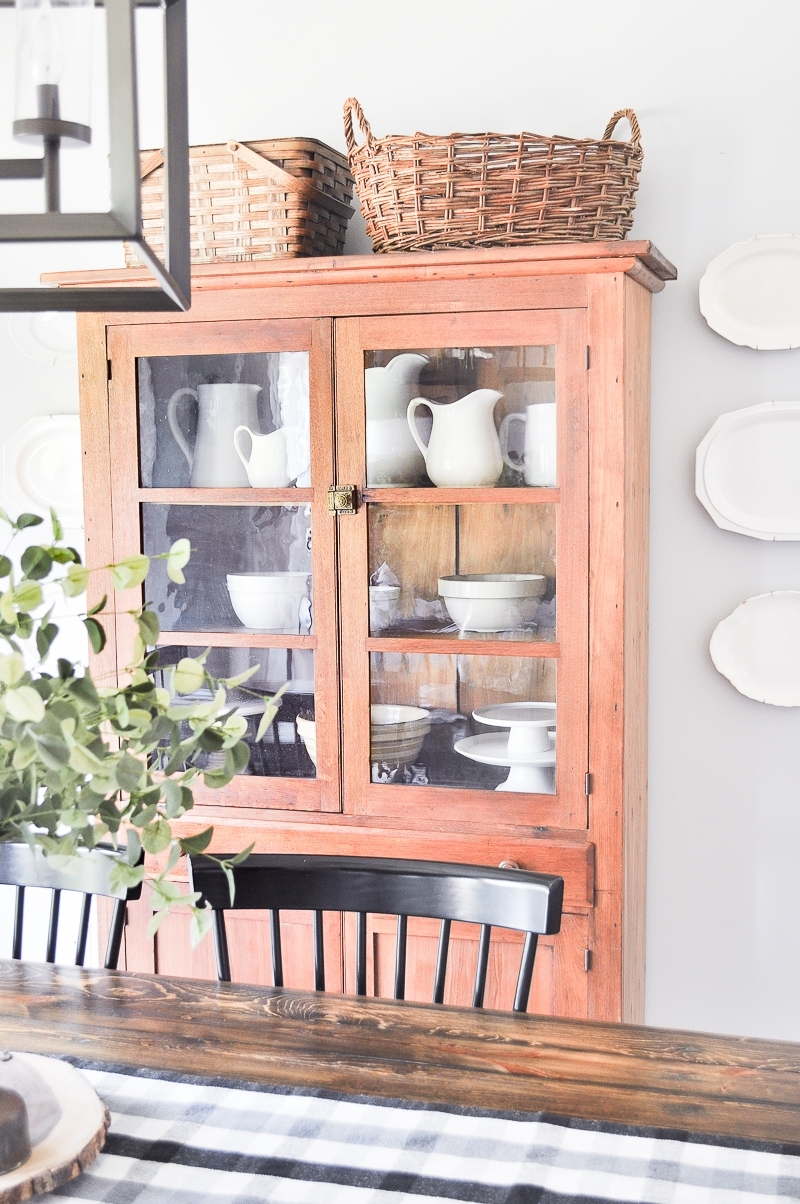 Take in Free Hand-Me-Downs
Well, nothing beats free right? There will be times where a friend or family member just wants to get a piece of furniture off their hands and offers it to you for free. It might not be your style, but try to look past that and imagine how you could change it to better fit what you want. The power of paint, people!
There have been a lot of pieces that have been passed down to us, some with sentimental meaning, others not so much. But I always, always try to see what I can do with it before I decline. Because like I said, free is the way to go!
Here are some finds in our home that are hand-me-downs: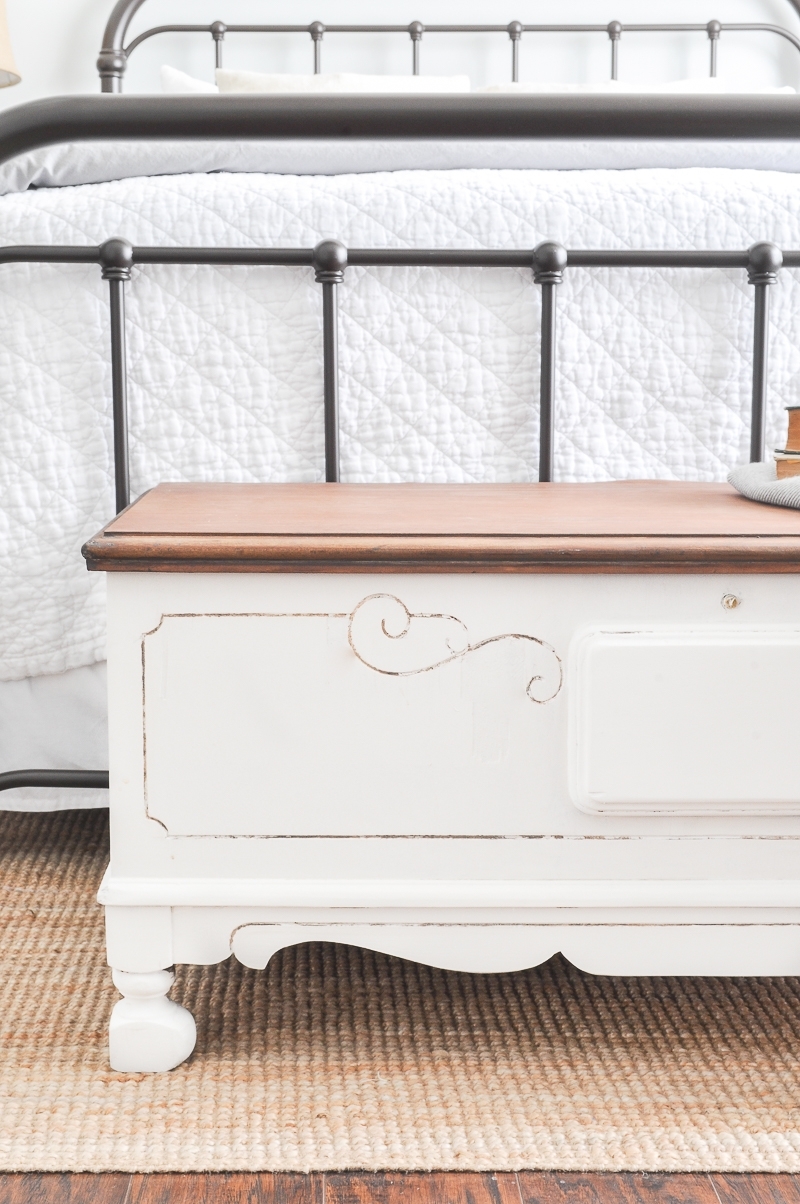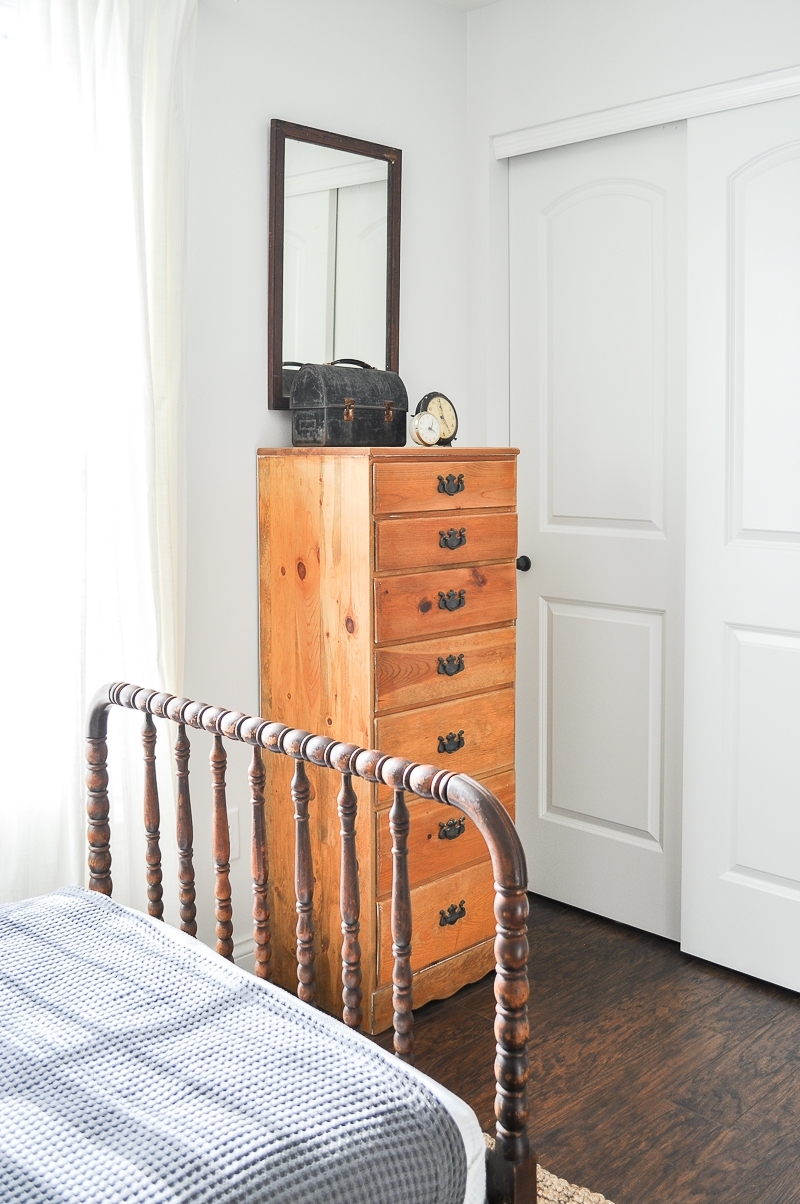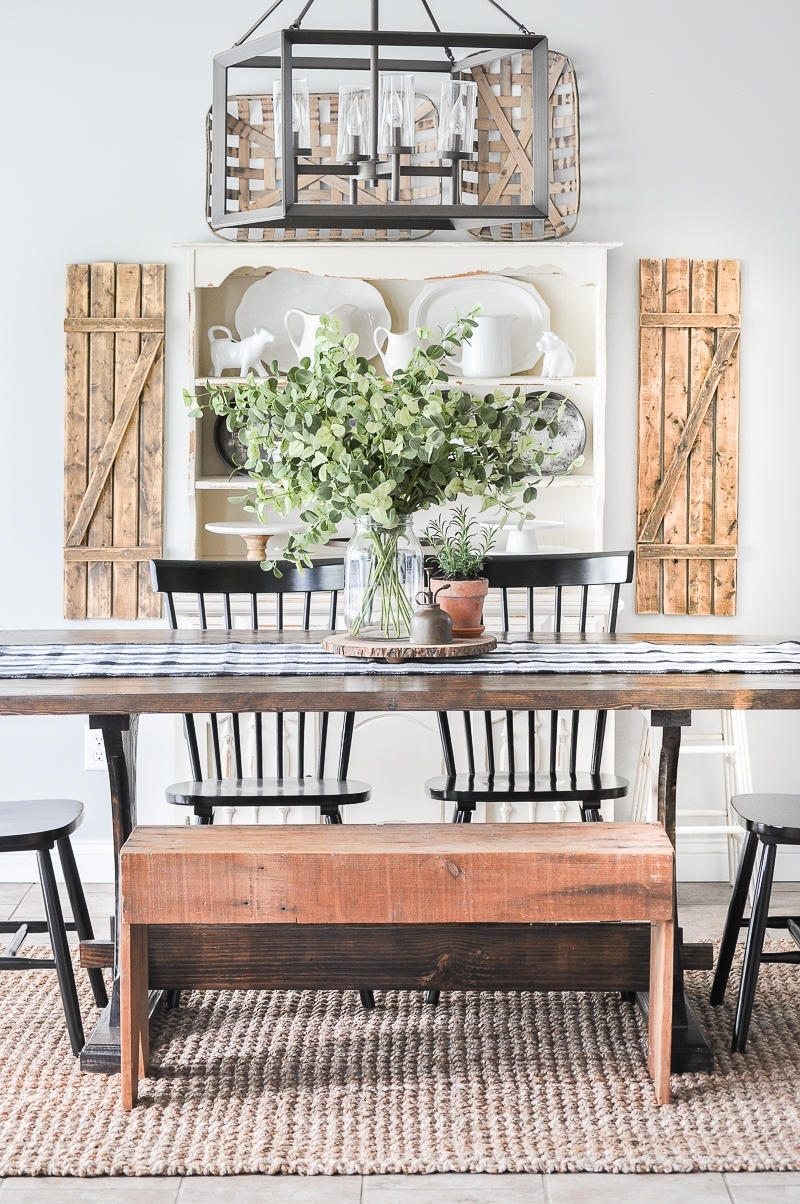 DIY or Build Your Own Furniture
How many times have you had an image in your head of the perfect piece of furniture for a specific space, but you can't find something similar in any store? I have been there a thousand times, and it is such a let down! Much like finding potential in secondhand finds and being able to customize them to satisfy your style, DIYing them yourself is even better.
You get to decide measurements, material, color, texture, hardware, etc. All of it is exactly how you want it. I understand that building a piece of furniture seems way more difficult and time consuming than just buying something in the store. But honestly, in my experience it has been worth it.
A lot of my DIY furniture builds are super simple and don't require much more than a saw, nails, and a hammer. And going with the theme of things, they are way cheaper to build than to buy.
Here are a few DIY furniture builds in our home: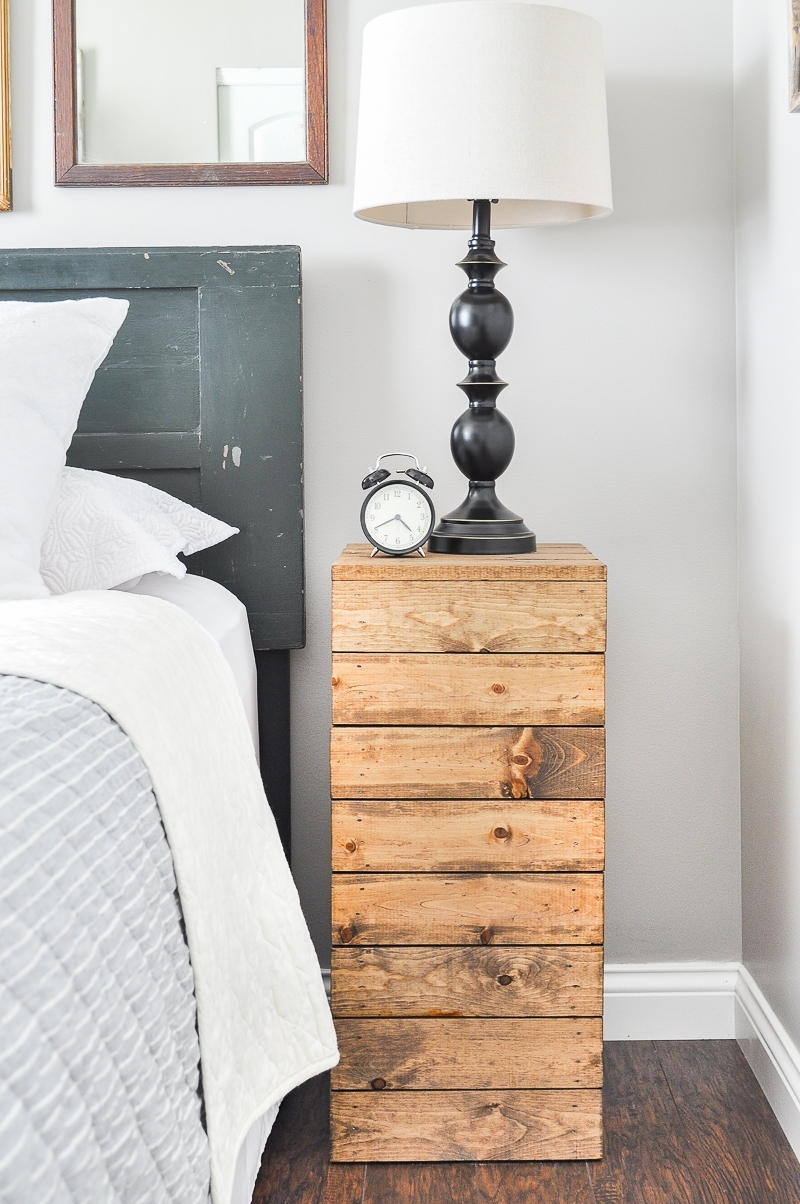 See Full Tutorial for Planked Nightstands HERE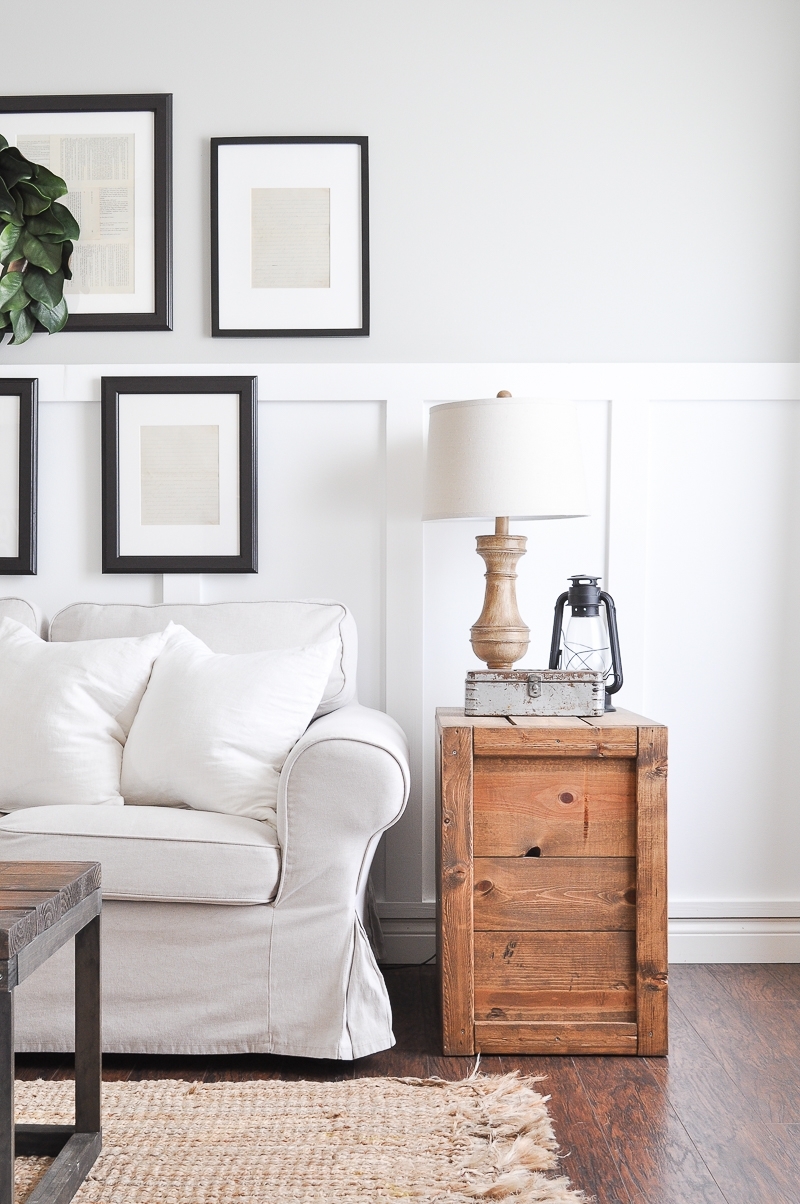 See Full Tutorial for Crate Side Tables HERE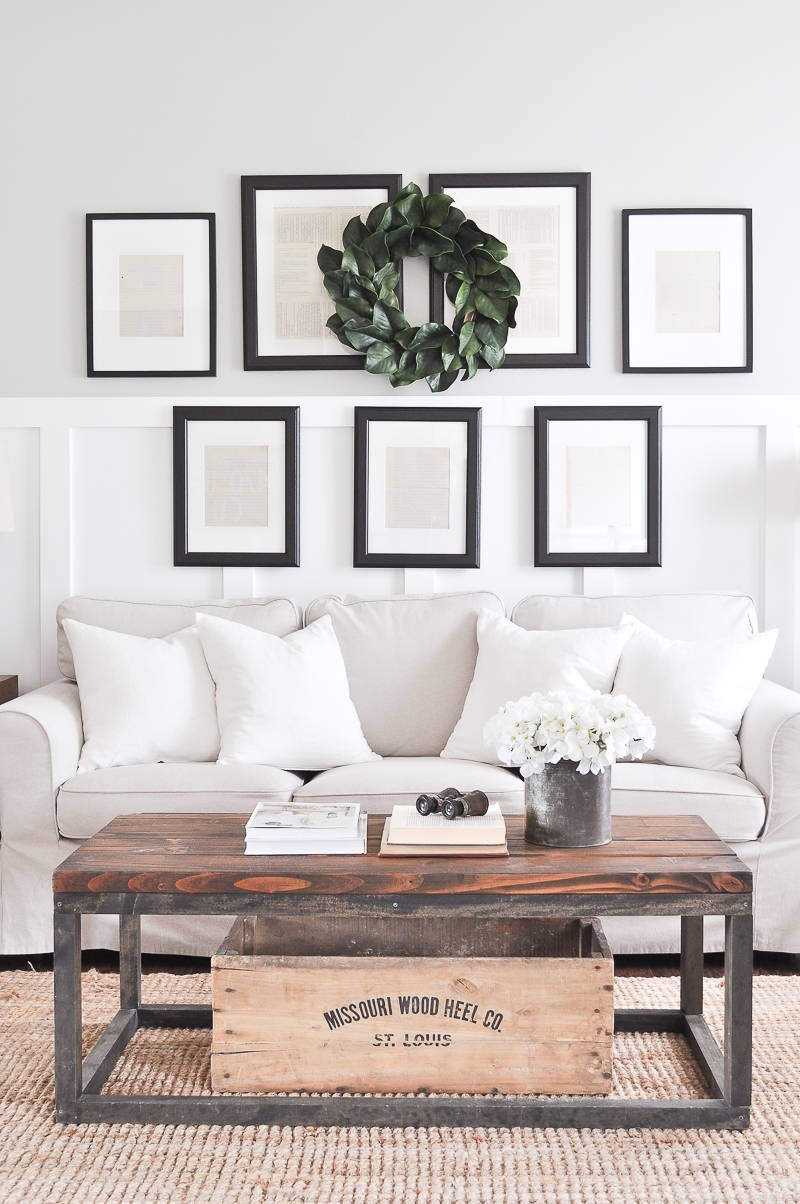 See Full Tutorial of Industrial Coffee Table HERE
Repurpose Old Pieces
This one might be my favorite because it involves really looking outside the box and getting creative. When I'm roaming around thrift shops or flea markets, I am always finding random pieces that I can turn into something else. Or even when I have a piece of furniture that I am about to throw out, I weigh all options if it can be repurposed somewhere else in our home.
I love finding something old and turning it into something new. It's pieces like this that can really add character and charm to a space. And you know I am all about some character and charm!
Here are a few pieces I have repurposed in our home: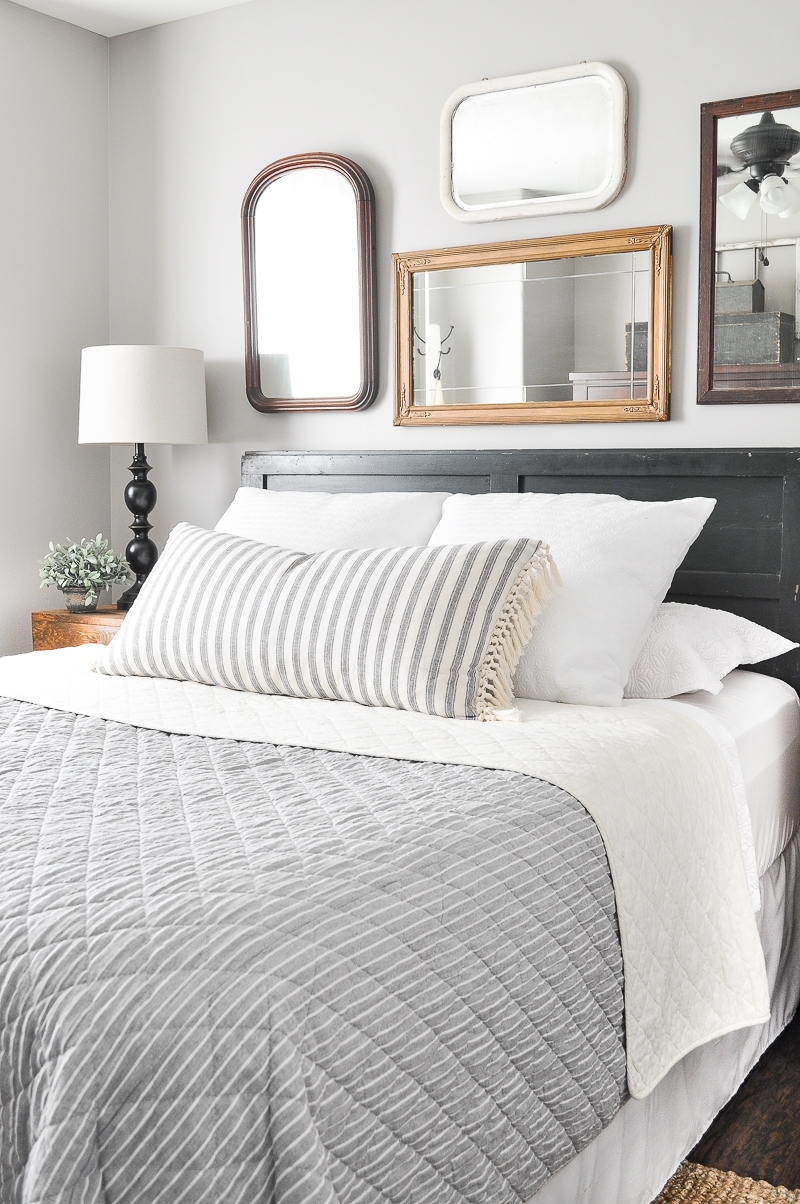 See Full Tutorial for Vintage Door Headboard HERE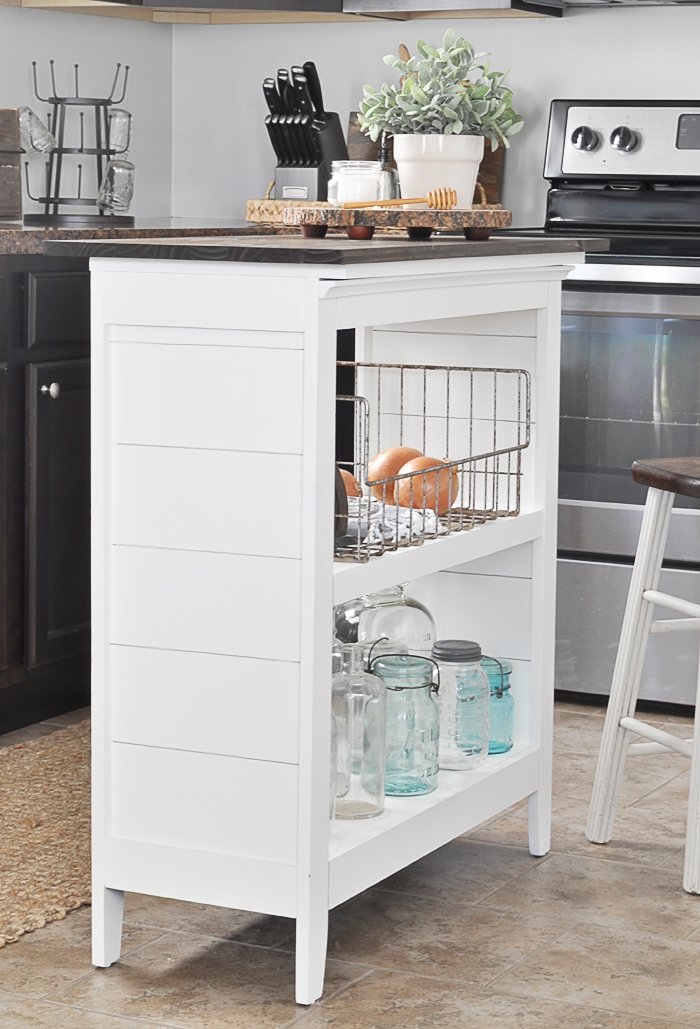 See Full Tutorial for Bookshelf Kitchen Island HERE
So, if you do the math here, I have included 16 pieces of furniture in my house that we paid approximately $600 for. If you throw in some paint, stain, new hardware, and other materials for the makeovers and builds, I would say we would be closer $700.
I think $700 for 16 pieces of furniture is a pretty good deal! And the majority of these pieces are custom and cannot be found in anyone else's home. That's what I love about all these different ways of how to save money buying furniture.
I hope this helps you see that the unconventional ways of shopping for furniture can be the most beneficial.
More Home Tips and Tricks
Pin This Post for Later