How to Decorate a Small Entryway
This post may contain affiliate links. For more information please see our disclosure policy.
Tips on how to decorate a small entryway in your home to add character and charm. Your guests will be greeted by such an inviting space!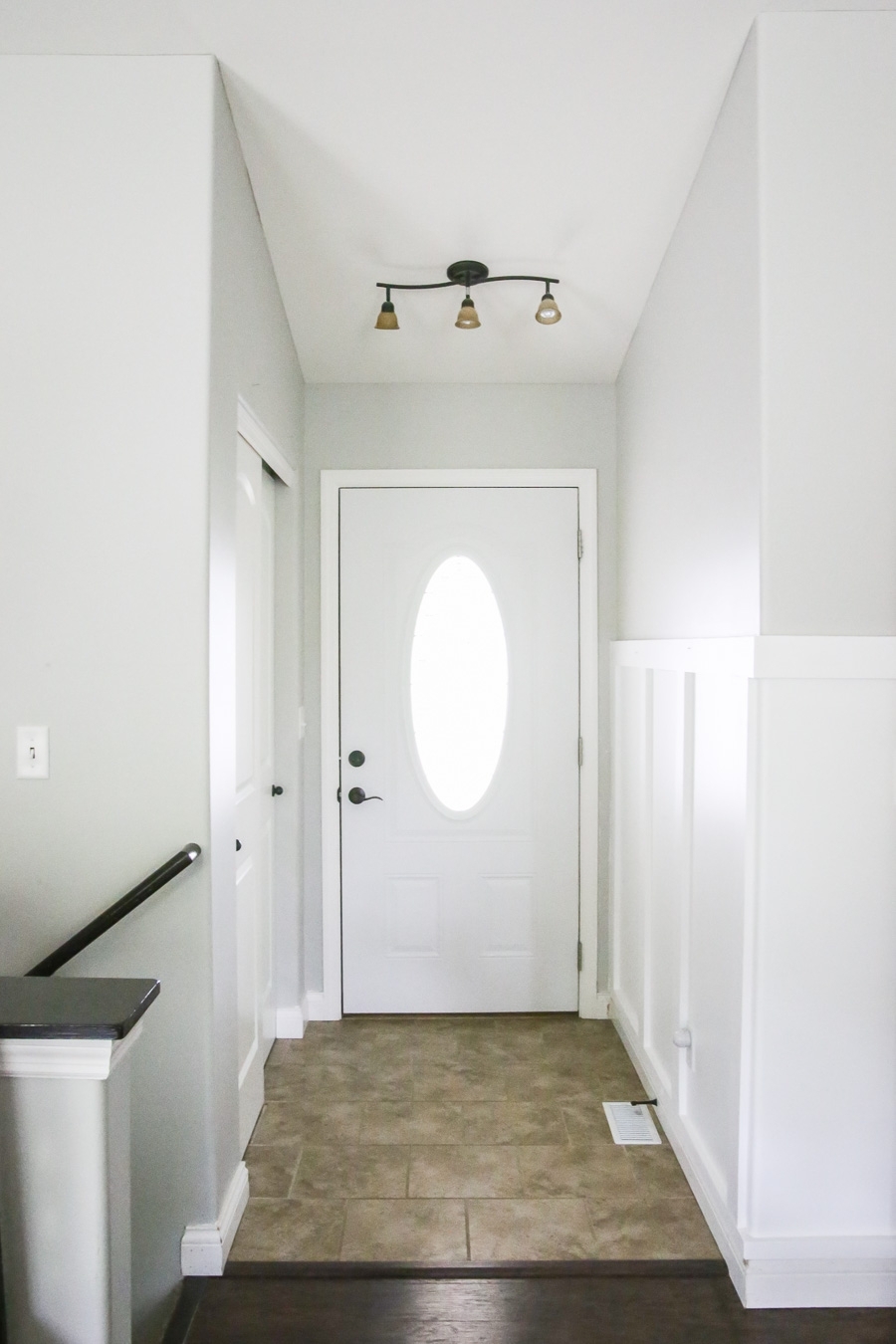 If you asked me which space in our home has given me the most trouble, I would easily say it was how to decorate our small entryway. It's tiny, awkward, and I have spent so many hours just staring it down, trying to figure out a decor plan.
Recently I decided to just tackle it, and to be honest, it was going simple that made the most sense. I was overthinking it and trying to be super creative when coming up with possibilities.
Sometimes you just have to go back to the basics.
With an entryway as small as ours is, I feel like there are a few staples and changes you can make to transform the space into someone much more inviting. Here are my tips for how to decorate a small entryway!
Affiliate links are provided below for your convenience. For more information, see my full disclosure here.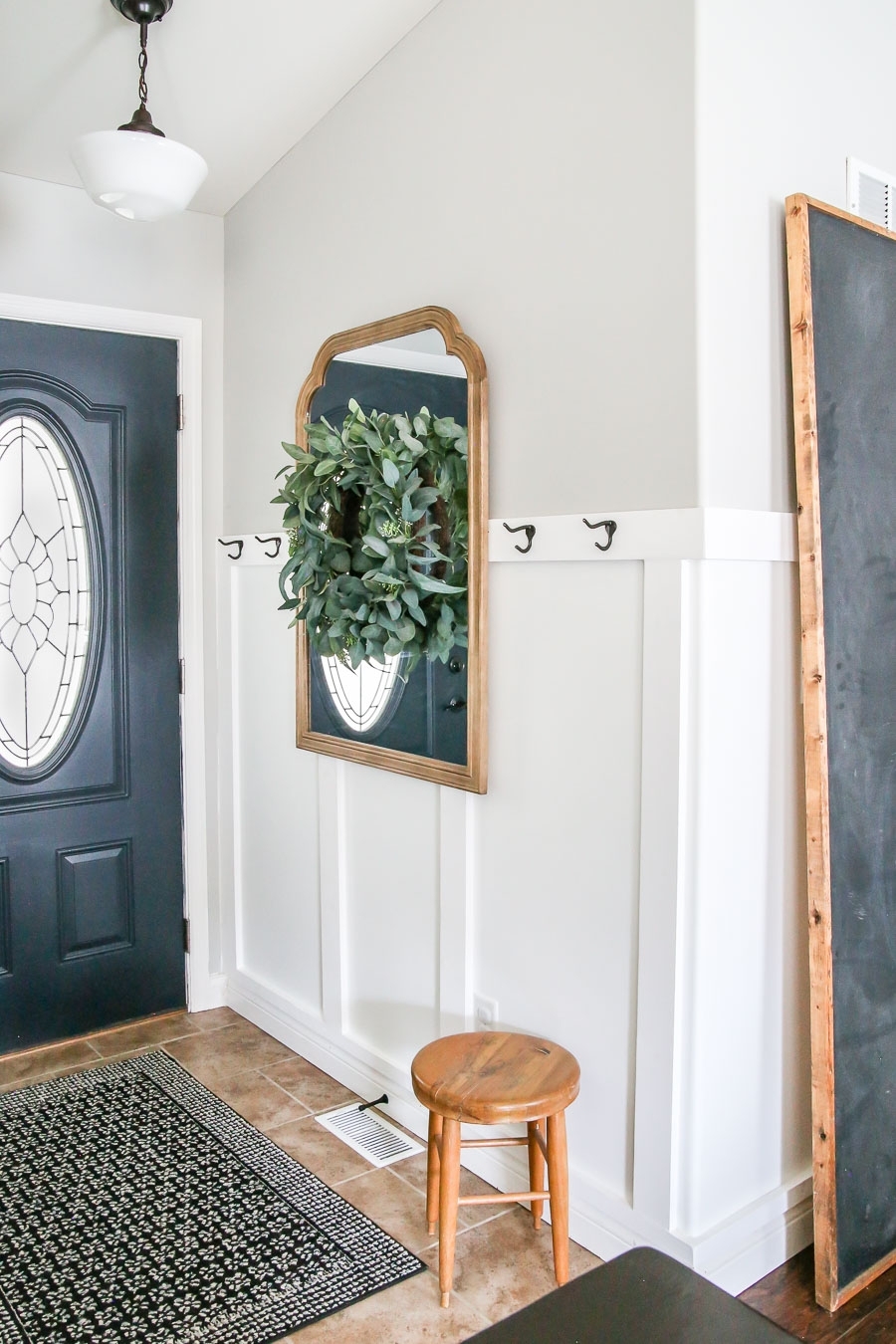 Add Decorative Wall Molding
Decorative wall molding always makes a huge difference and adds great texture and appeal to any room. We added board and batten to our entryway, hallway, and living room and it seriously transformed the entire space.
Different kinds of wall molding that I think would go great in a small entryway like ours can include wainscoting, board and batten, shiplap, or vertical planks. Or you can even consider adding wall paper for something extra!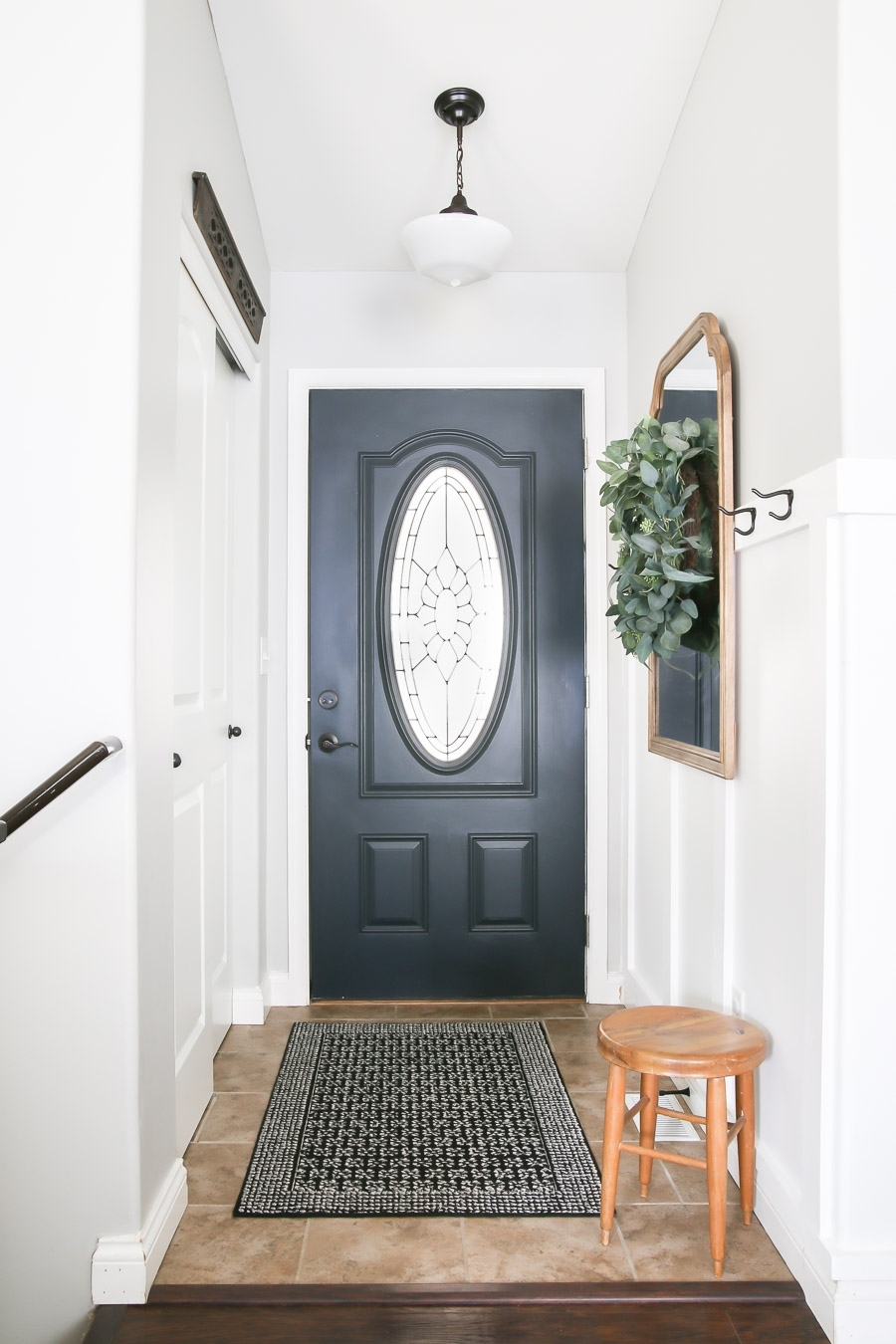 Change Out the Light Fixture
Our home came with the worst builder-grade light fixtures. As soon as we moved in I knew I would be changing all of them out.
The entryway had the most random track lighting fixture, so I updated it with a schoolhouse pendant light that went along with the rest of my home's decor. And since our ceiling was slanted, the chain pendant worked perfect.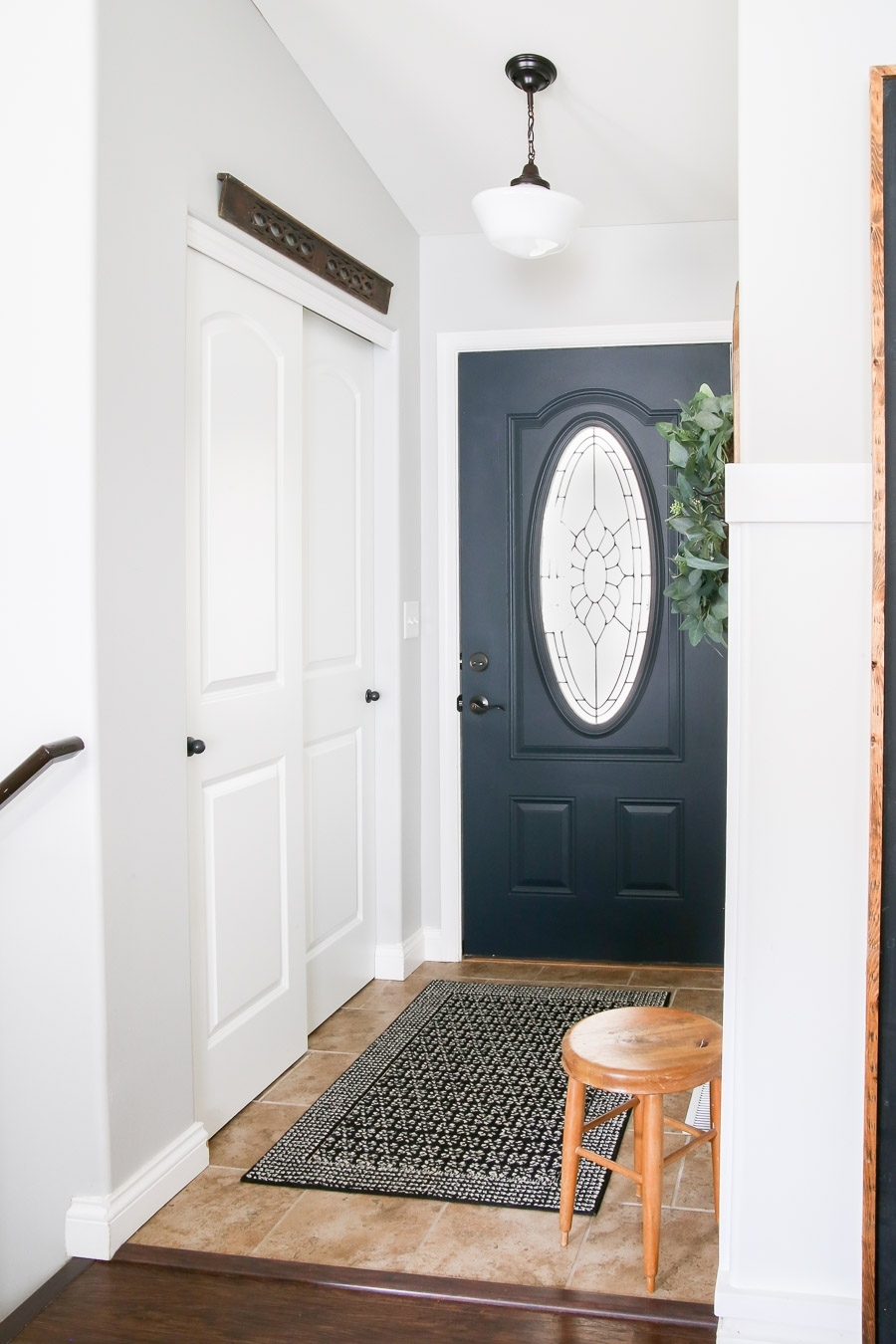 Add a Decorative Rug
The most obvious update for your entryway would be to add a rug. Every entryway needs a good rug, but I tend to see a lot of people actually use outdoor rugs in their entryway.
That definitely works, but maybe find a great decorative rug instead to add a little bit more character. I found this washable rug that has a grip on bottom and it has been a great for people coming in and out.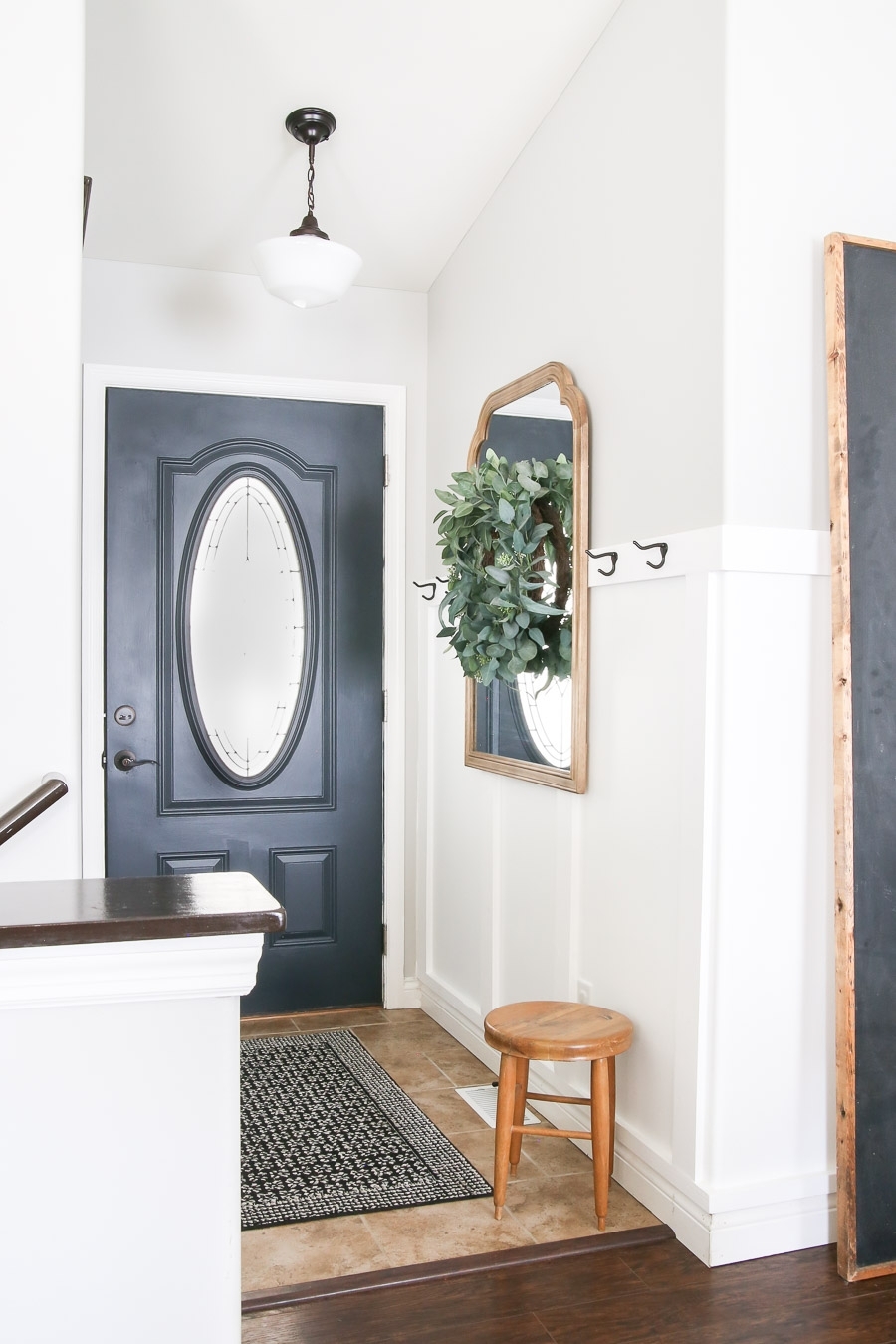 Paint the Inside of Your Front Door
Sometimes we tend to forget that we can paint this part of the door. Paint it any color you want, to go with your decor style. I don't think there are any wrong answers here when it comes to paint. Do whatever feels right!
I decided to paint our white door Little Black Dress by BEHR, and it was the biggest bang for my buck in this makeover. And just remember, if you don't love it, it's just paint! Repaint it!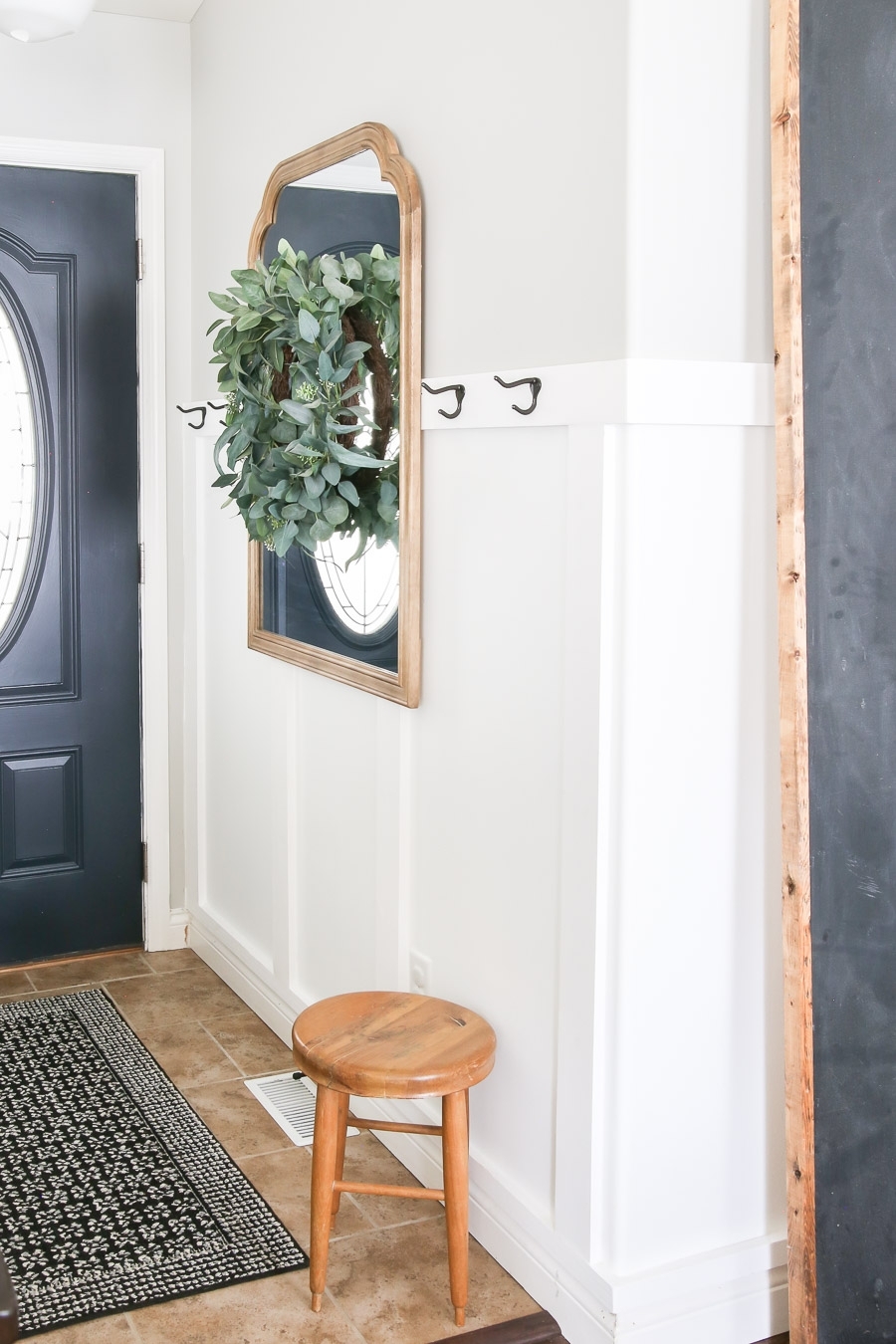 Hang a Mirror
In my opinion, a mirror is essential in any entryway. But even more so in a small entryway. Who doesn't need to take a quick look at themselves before heading out the door?!
At the same time, it is great for making a small space look bigger by just reflecting more light from the door window. This beautiful mirror was large enough to cover most of the wall I needed an accent on, and was super affordable.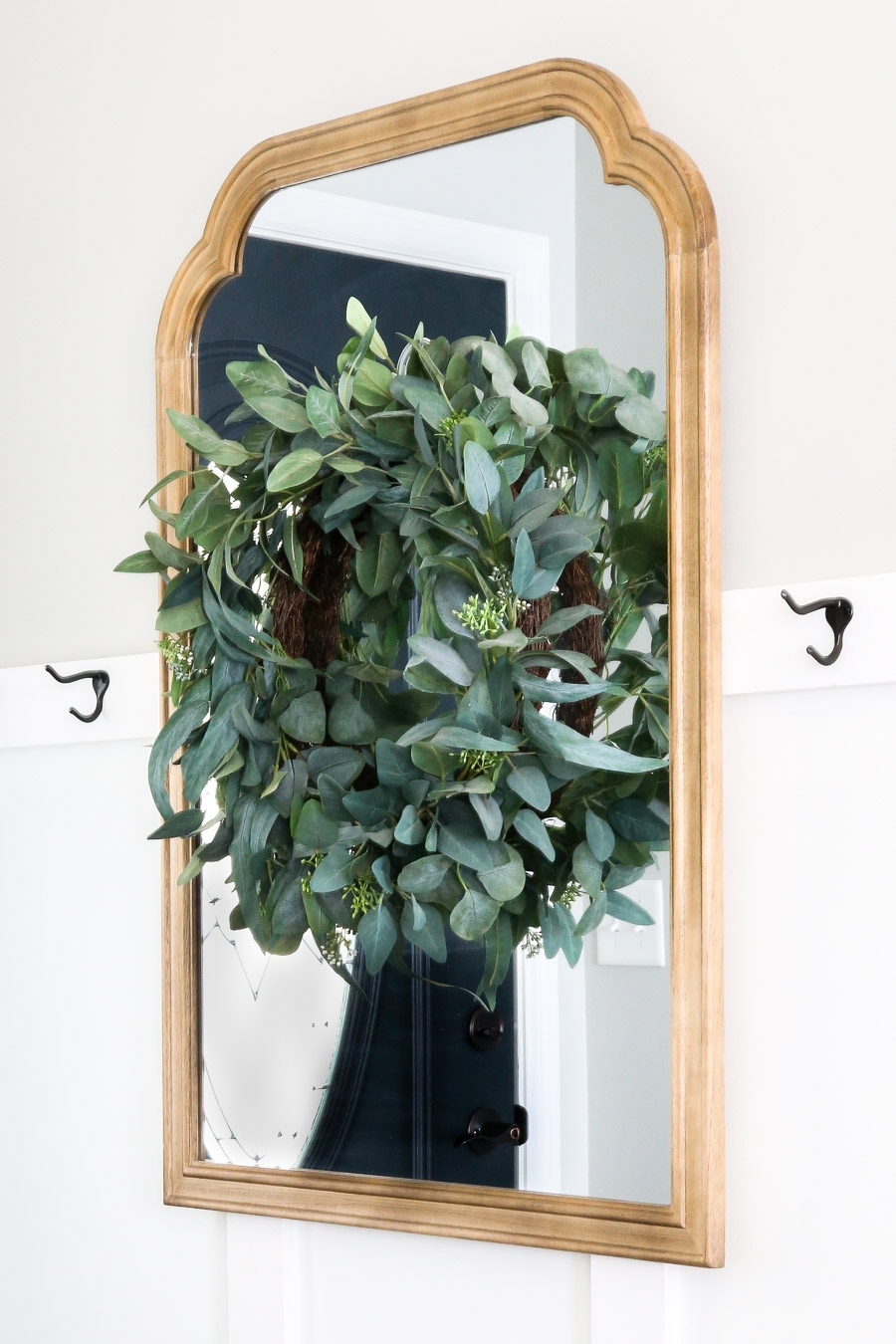 Don't Overdo the Decor
Less is more when it comes to decorating a small space. You have your essentials with the rug and the mirror, but there is no need to hang a bunch of random stuff on the wall to cover more space. The last thing you want to do is clutter up your entryway.
I always suggest a simple greenery wreath that you can hang either on the inside of your front door, or on a mirror. I hung a small piece of antique architecture above the closet doors too, but that's it. I stopped there.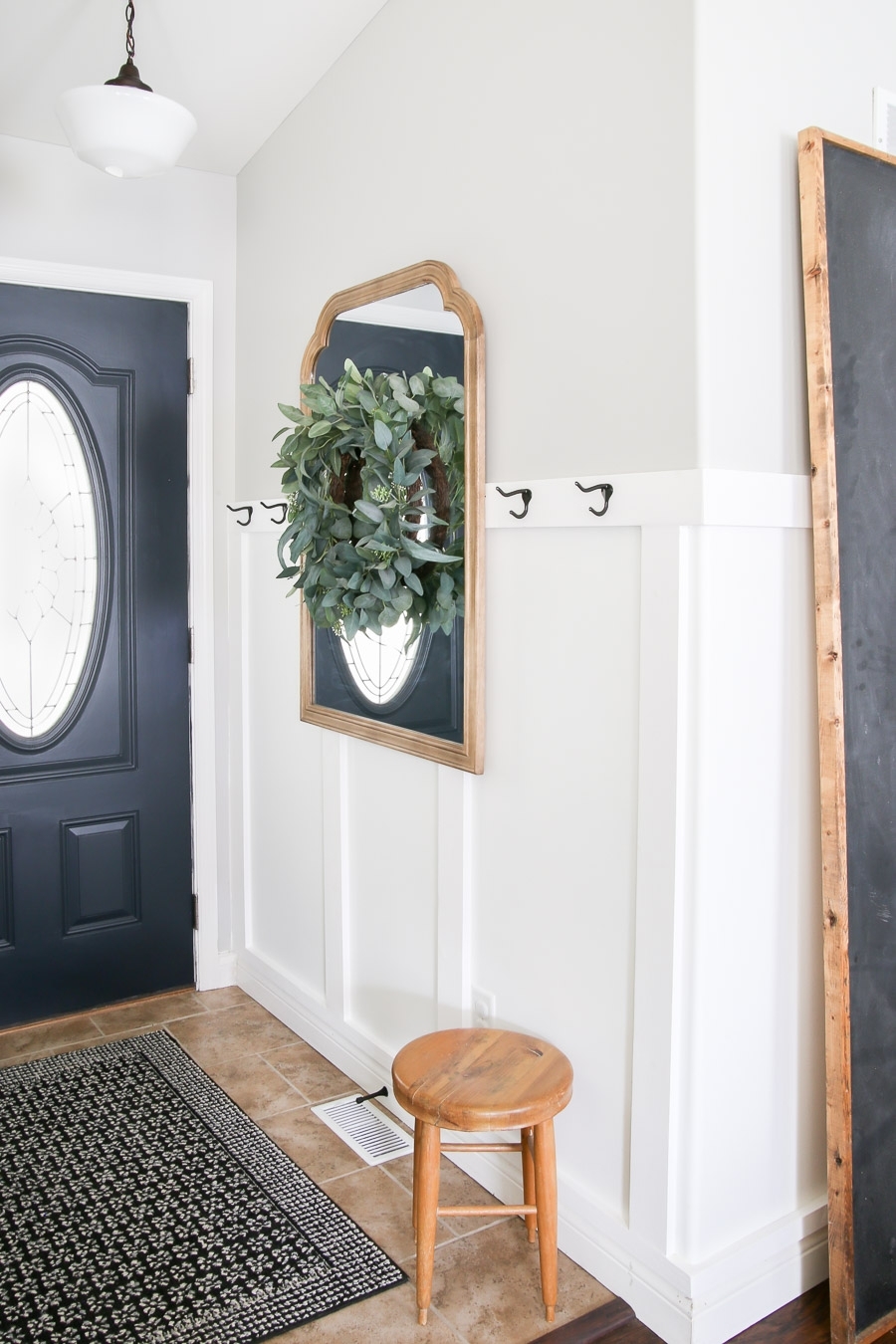 Make the Entryway Functional with Coat Hooks and a Stool
I always, always try my hardest to make a space as functional as I can when decorating. It's easy to get carried away with pretty things, but nothing beats pretty things that serve a purpose.
So I added some cute black coat hooks to hang things on and a little antique stool for sitting to put on shoes.
Our dog leash now has a designated spot, and that little stool has already been great to prop my foot on to tie my shoes! Plus they just look meant for this space!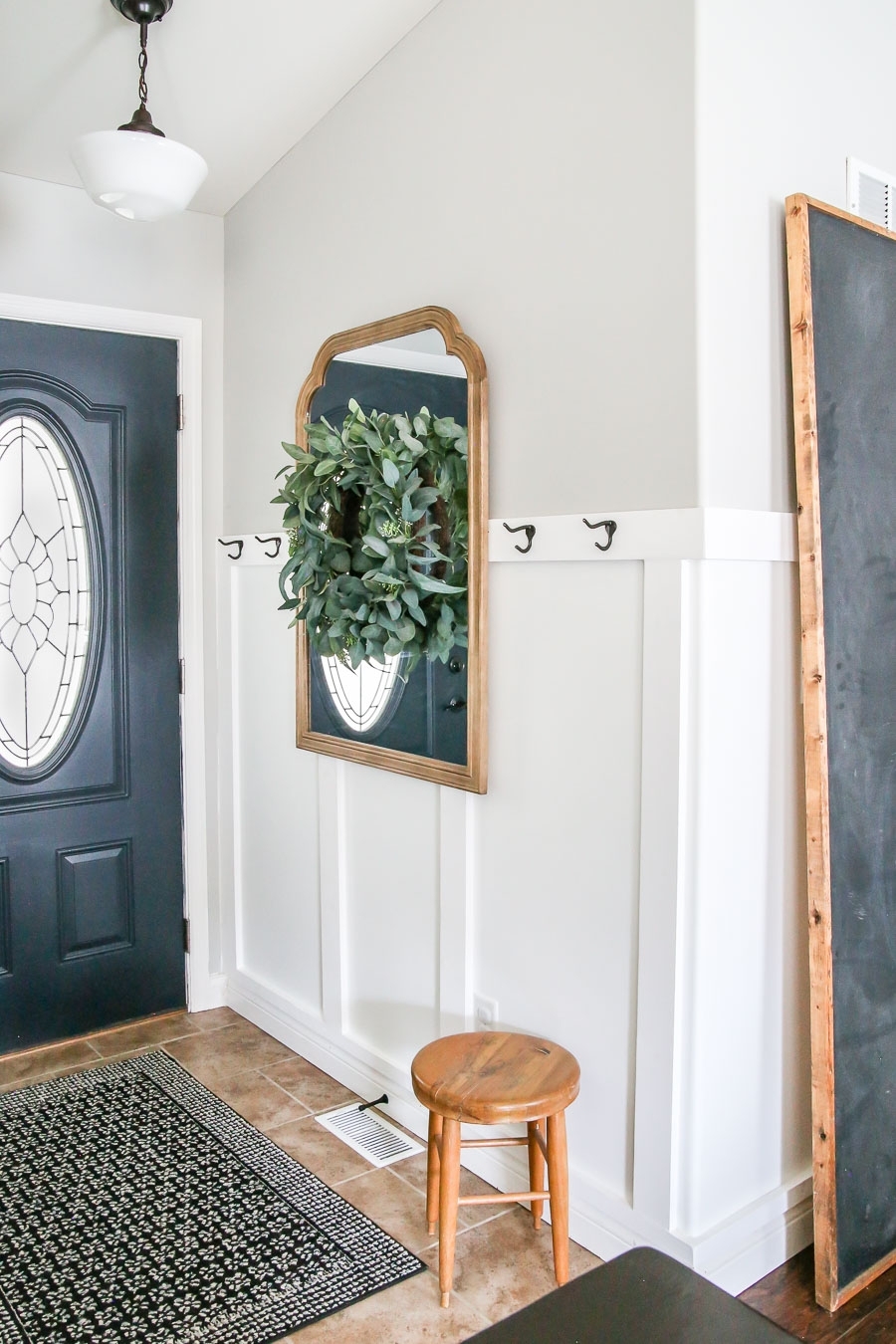 Shop This Post
More Home Tips and Tricks
Pin This Post for Later