Board and Batten Tutorial
This post may contain affiliate links. For more information please see our disclosure policy.
This super easy and affordable board and batten tutorial will give any space in your home immediate character and charm. And the best part? You don't have to remove your baseboards!
Adding board and batten to our main living area has been on my to-do list for some time now. I think it is such an affordable and easy way to add character to any space.
I'm going to show you how we did ours. However, it is entirely customizable so you can tweak it to fit your space how you want it. And the best part? No need to remove your baseboards!
Affiliate links are provided below for your convenience. For more information, see my full disclosure here.
Supplies Needed for DIY Board and Batten
Wood – We used Common Board from Home Depot

1×2's for the board sitting on top of our baseboard, and 1×4's for the other vertical and horizontal boards

Tape Measure
Level
Liquid Nails
Caulk/Caulk Gun
Wood Filler and Putty Knife
Paint/Brushes/Roller
We decided to add the board and batten to our entryway, hallway, and part of our living room. Like I said, there are so many ways to customize how you want your board and batten to look. But I knew that I wanted ours to be pretty simple.
Here are some before pictures of the space we were working with.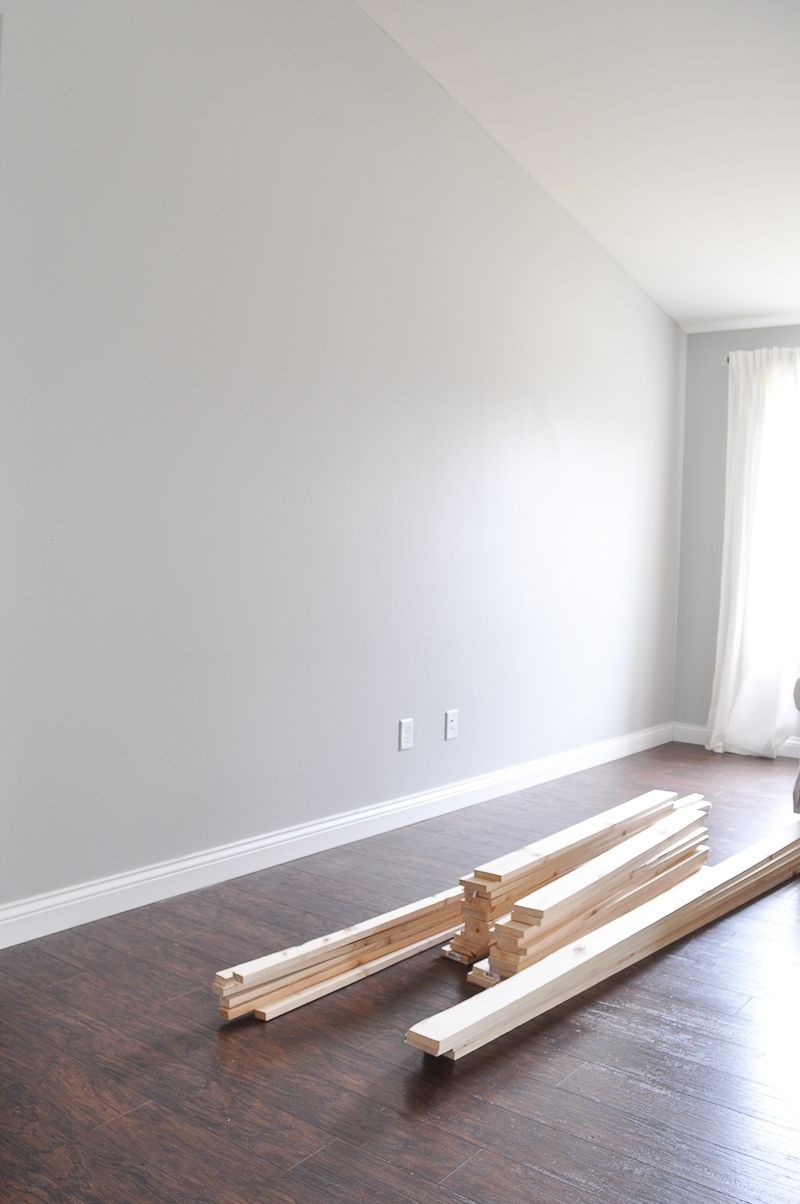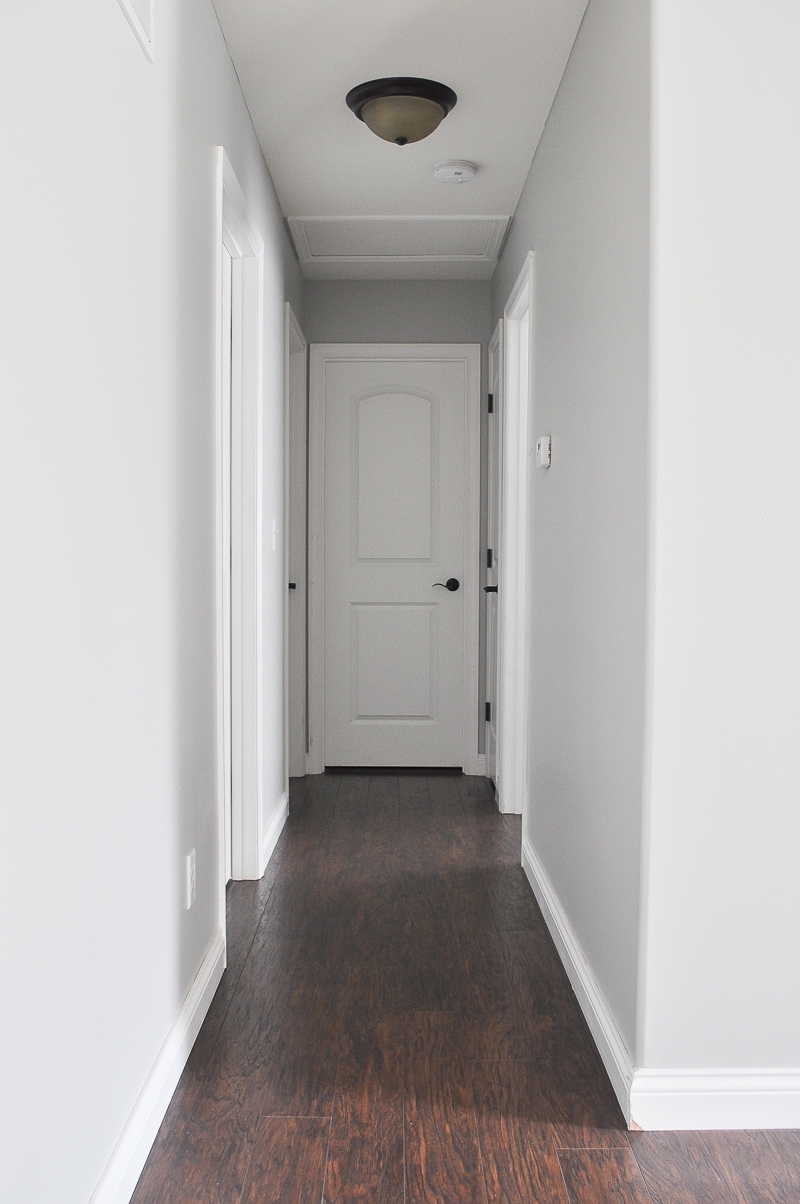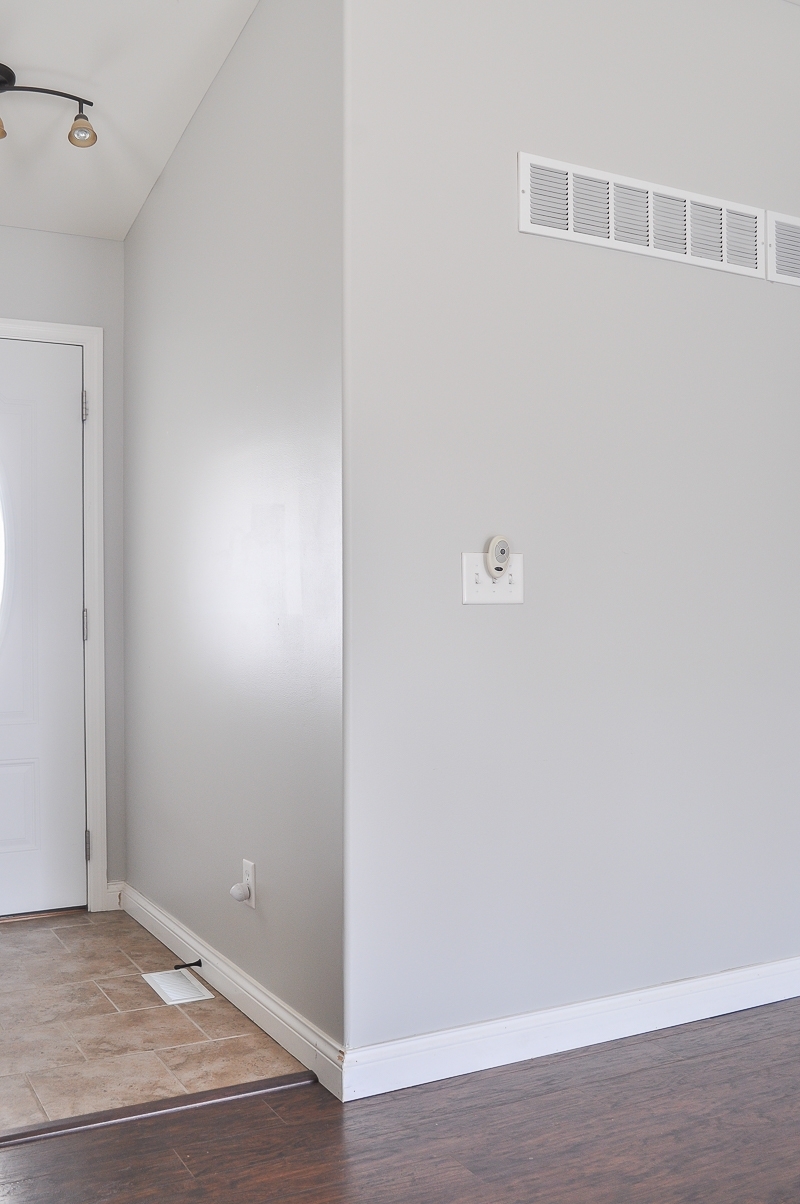 Directions for Attaching DIY Board and Batten
We didn't want to rip up our current baseboards to do this project. And I also didn't want the 1×4's to stick out over them either. So we added a 1×2 right above all the baseboards to make it look more put together. And it would end up flush with the vertical boards.
I used a miter saw to cut the angles and attached them with liquid nails on the back. Then used our nail gun to secure them from the front.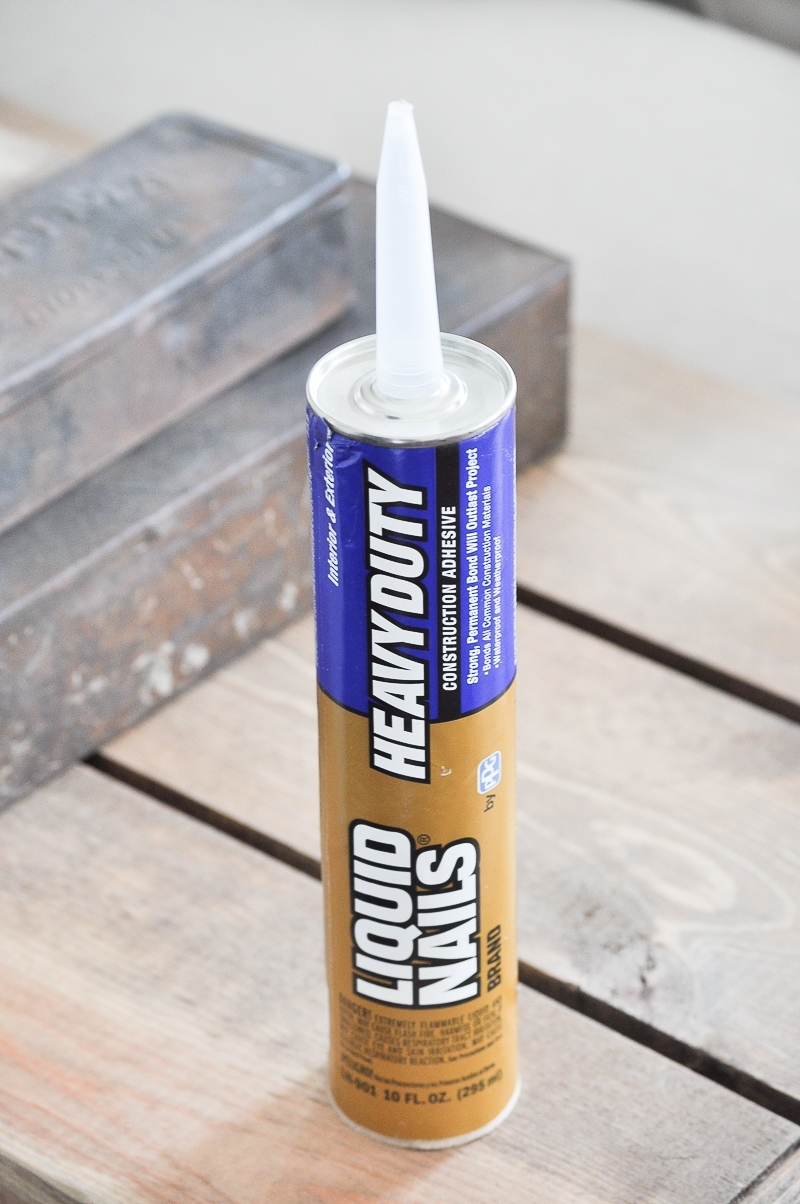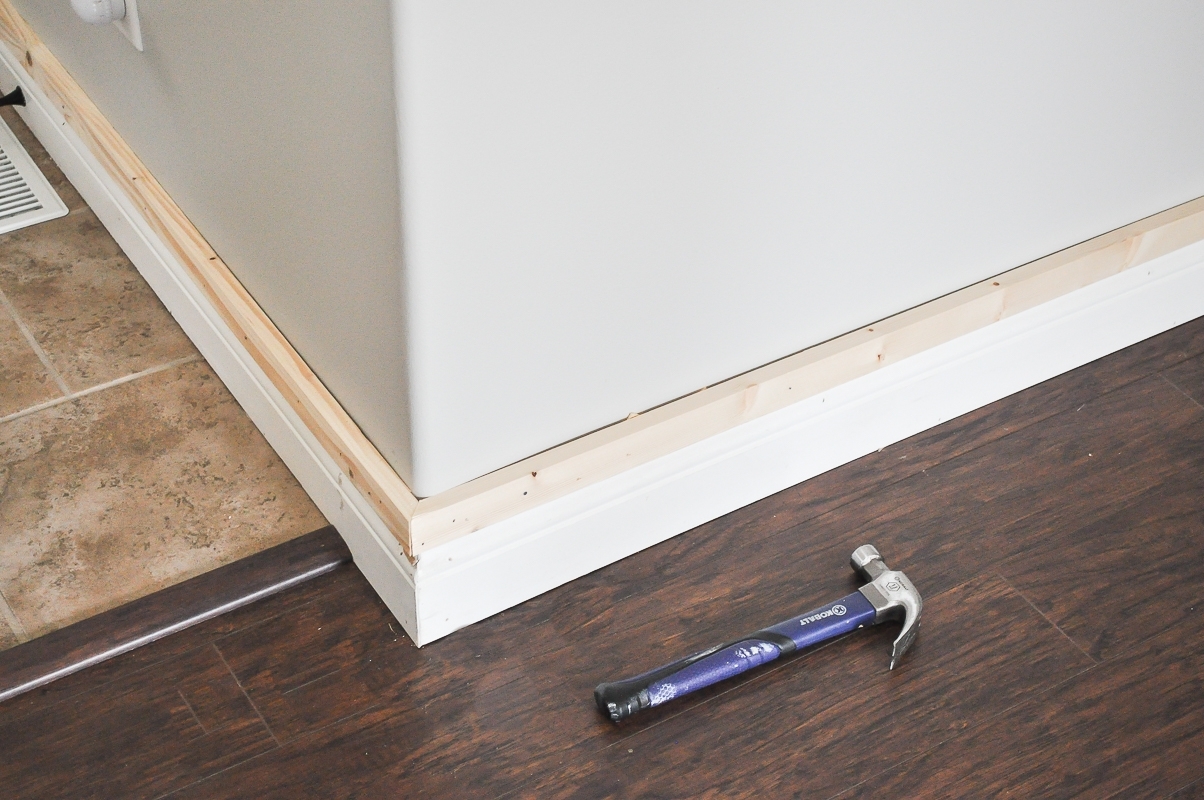 Next we lined up our 1×4 vertical boards where we wanted them. We had these cut in half from 8ft 1×4's at Home Depot, so each vertical board measures 4ft. After figuring out which spacing would look best (15 inches apart) we started to attach them. Then we used liquid nails on the back of each board and our nail gun on the front to attach them. Make sure each board is flush to the horizontal 1×2 on the bottom. Use your level to make sure they are all vertically straight.
Once you have all of the vertical 1×4's complete, you can attach the top horizontal 1×4. We did have to fill in a few gaps since all wood isn't its exact measurement. I used wood filler for these imperfections.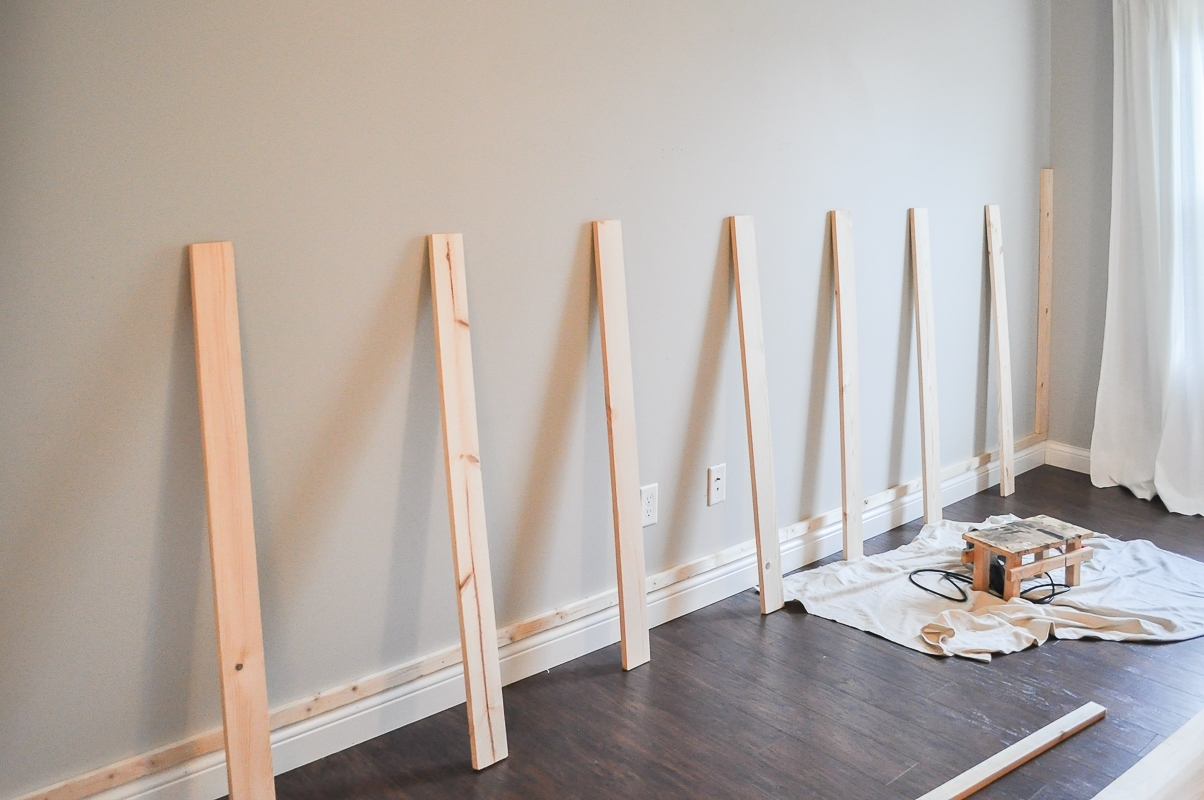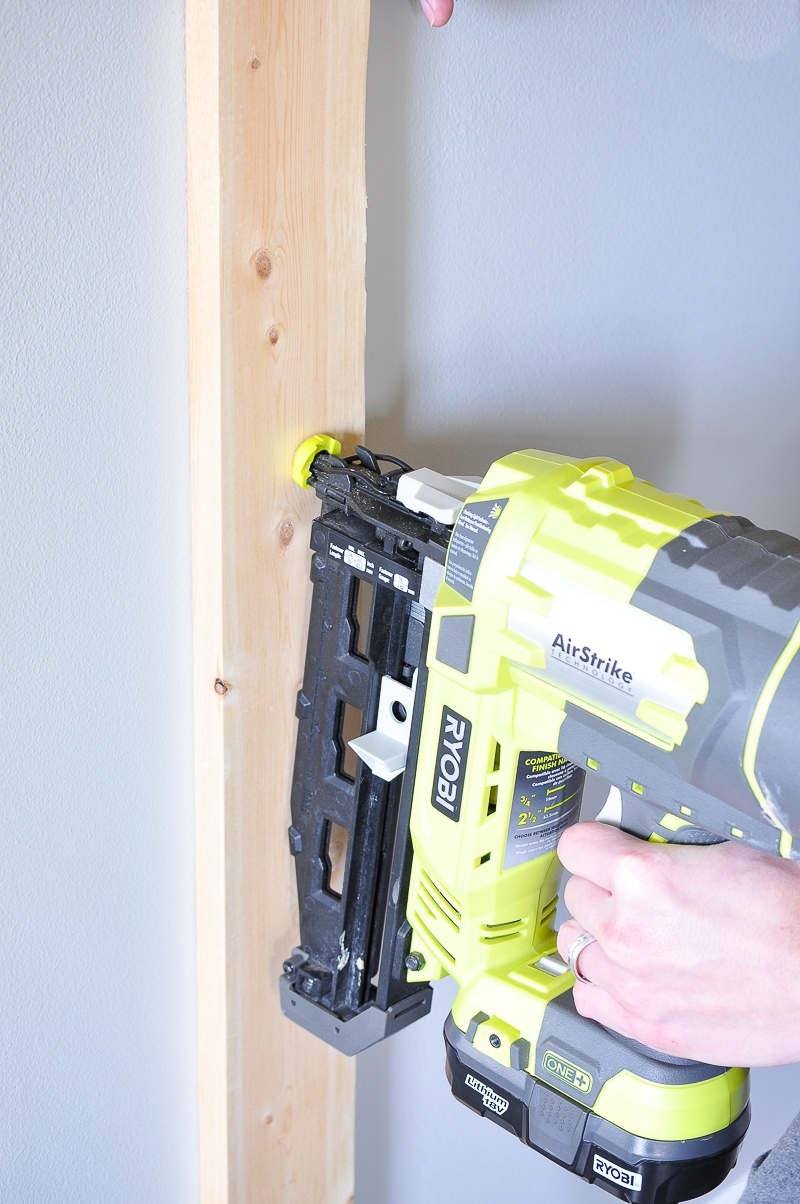 Directions for Filling, Sanding and Painting DIY Board and Batten
After all the boards were attached, I used wood filler to fill in all the nail holes. Also any gaps where the wood meets each other. Once it was completely dry, I used a sander to sand it down.
I used paintable caulk on each space where the board met the wall. That way it would look seamless when I painted it.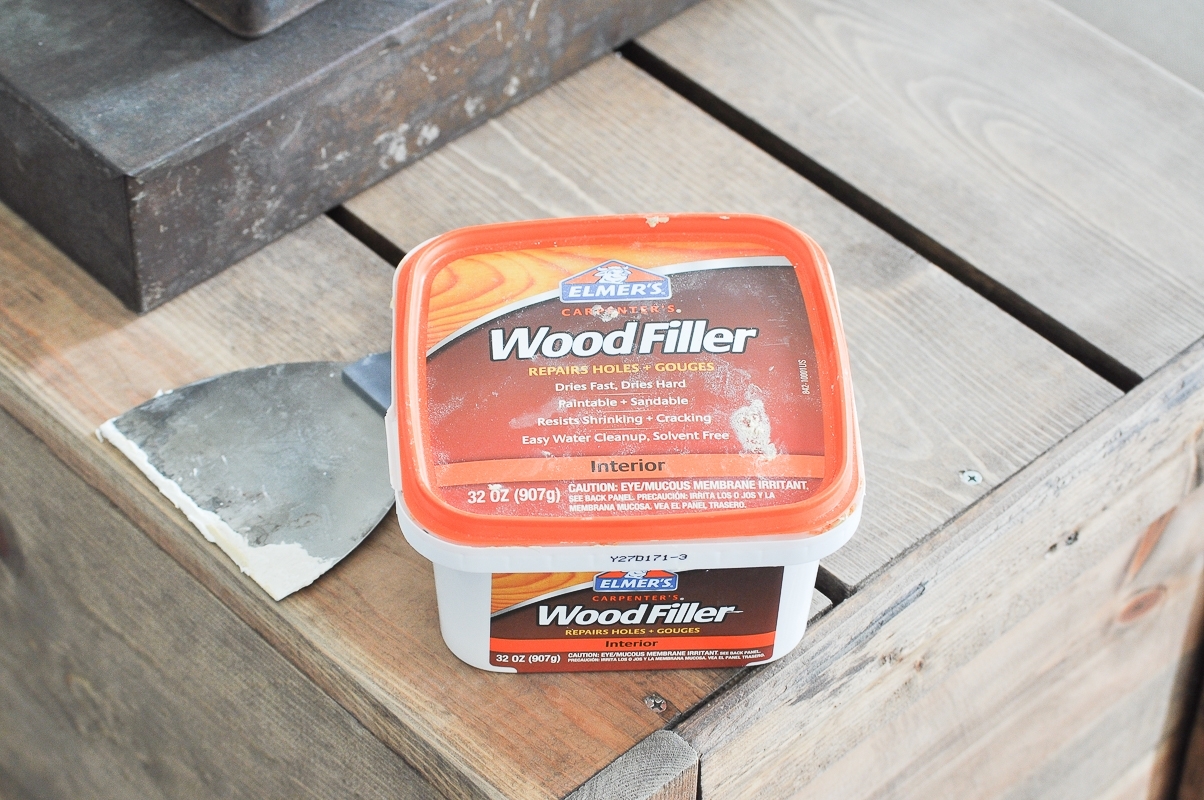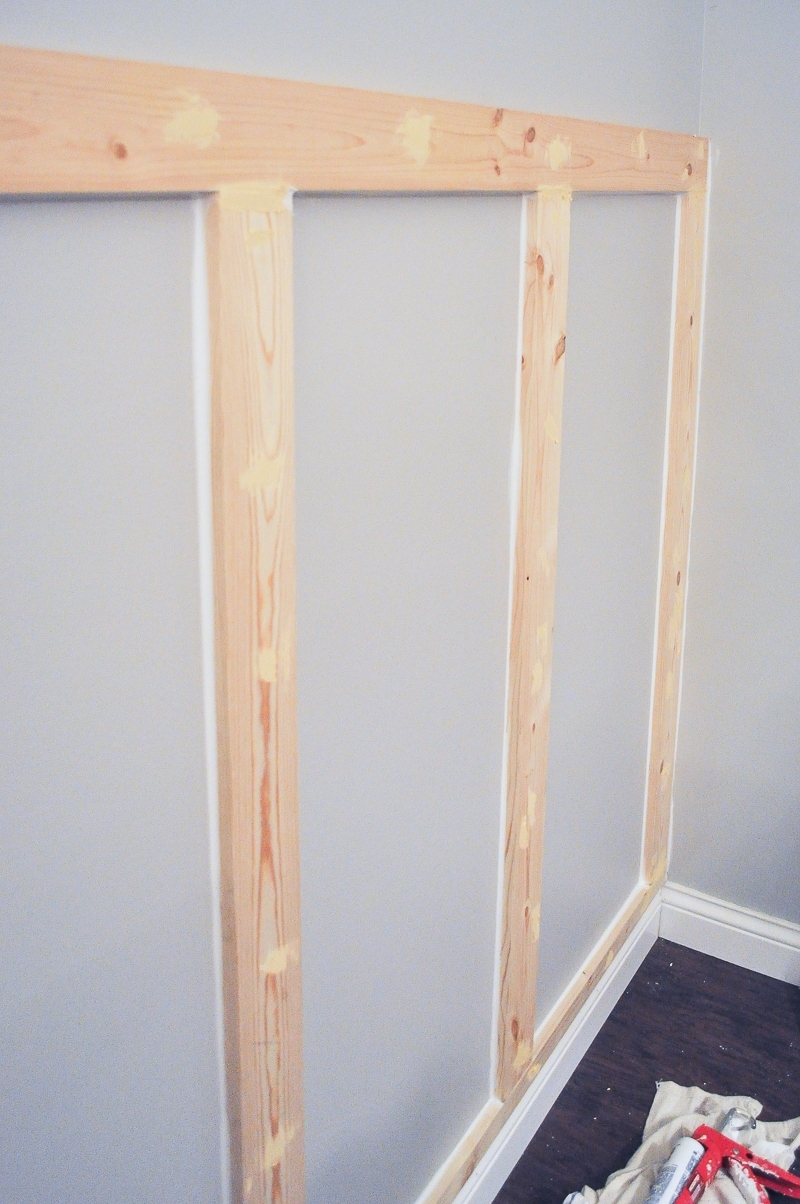 After everything was filled in and cleaned up, I taped off the board and batten and was ready to paint. I highly recommend using a regular paint brush to cut into all the corners. Then use a small roller to fill in all the rest.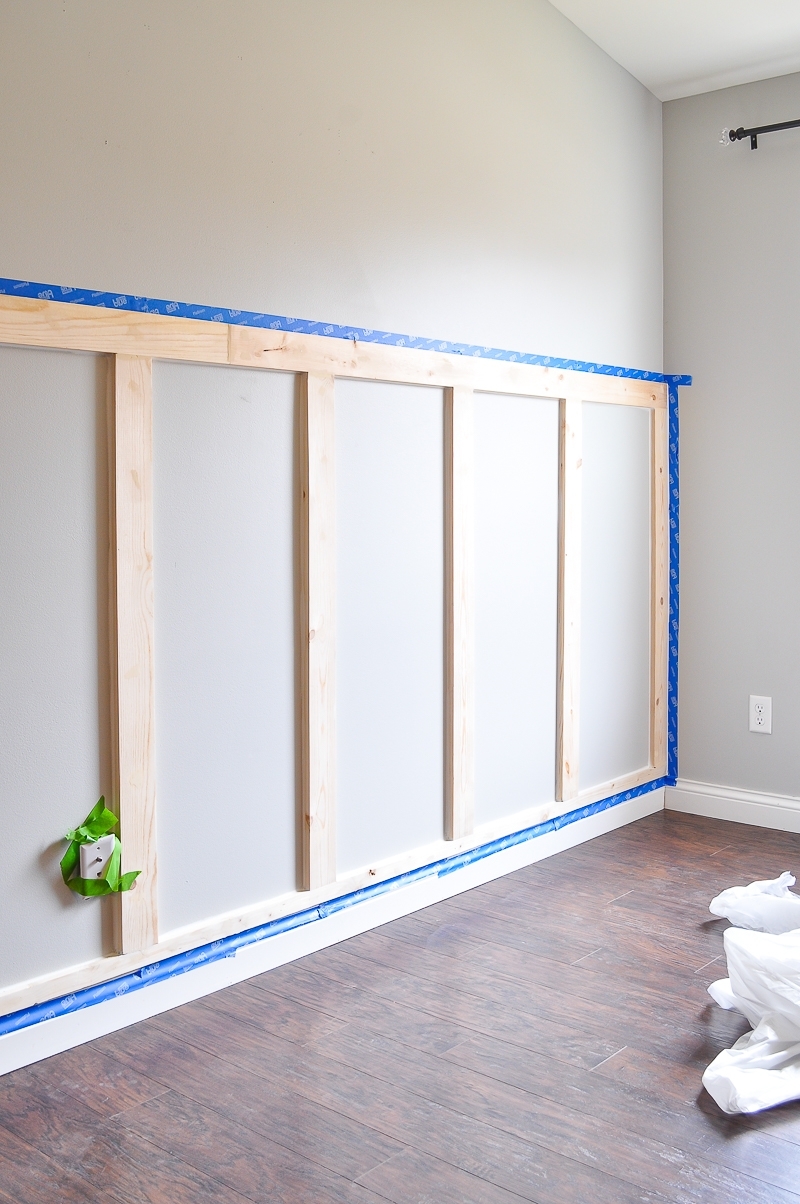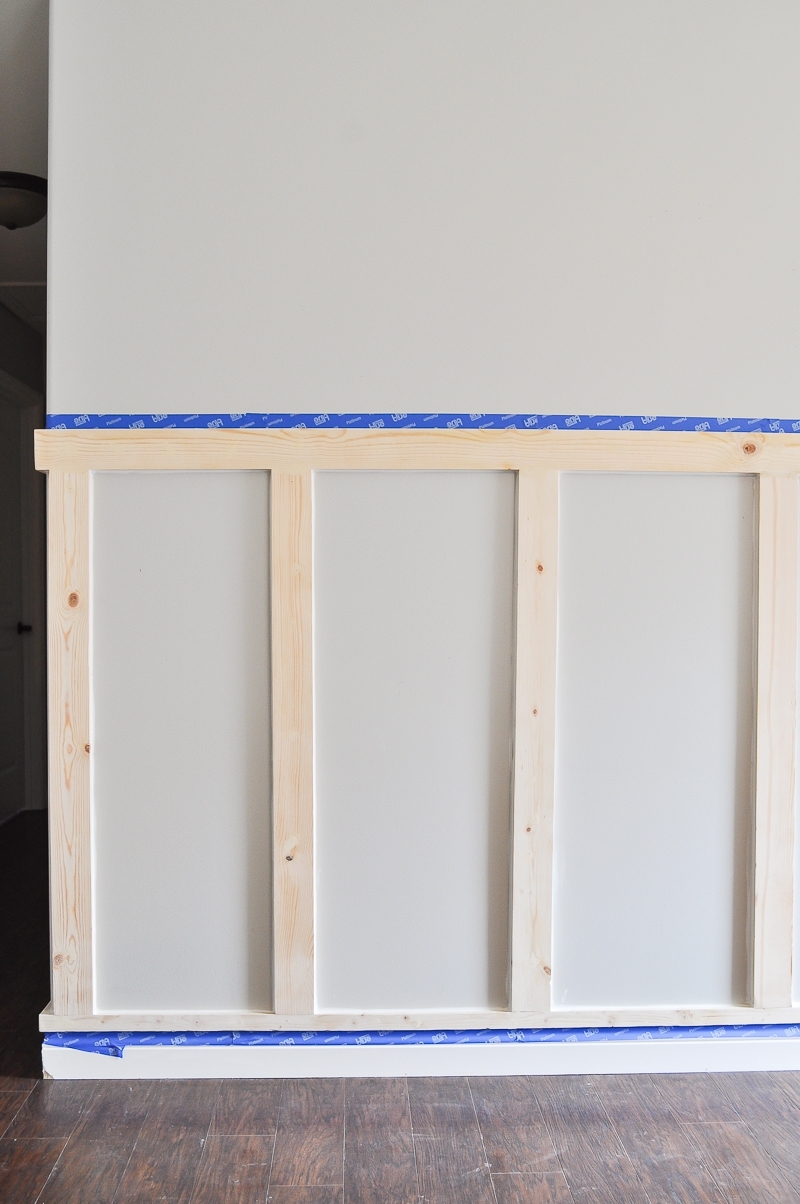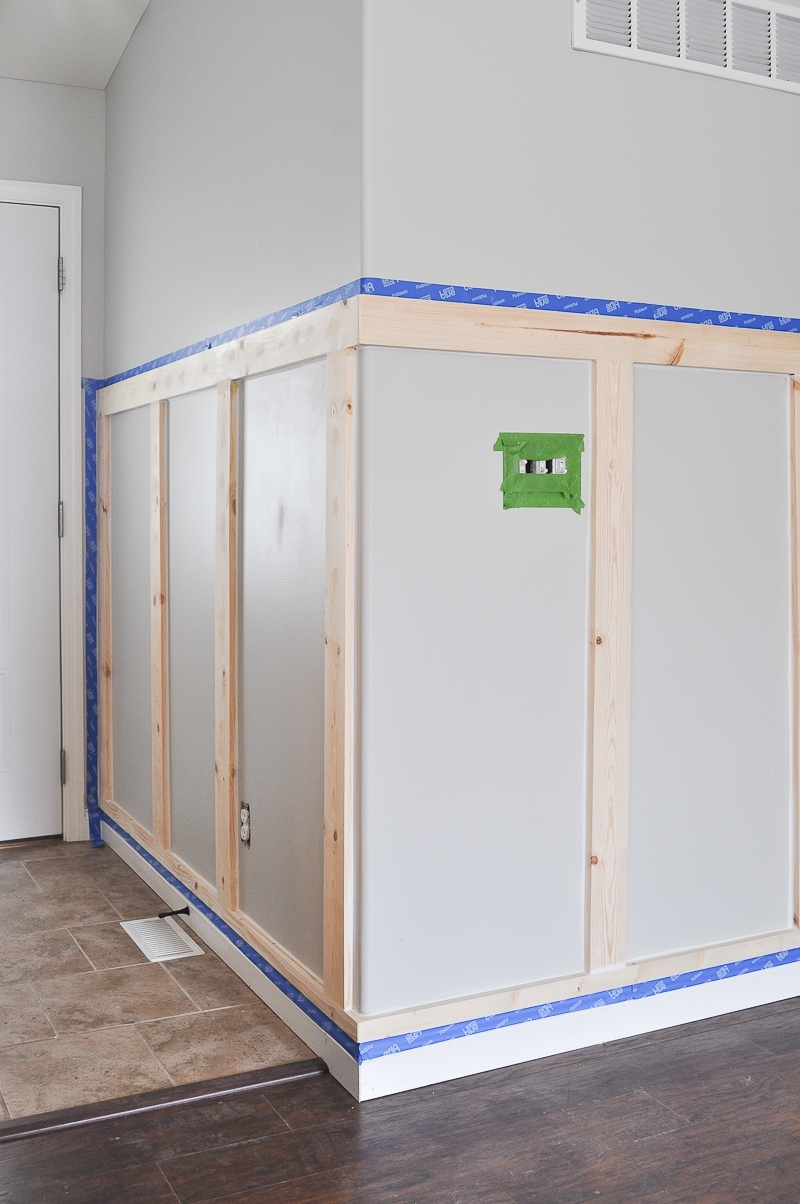 I am pretty much in love with the KILZ Magnolia Paint right now. So I decided to use KILZ Magnolia Home True White in a Satin finish. Love this paint!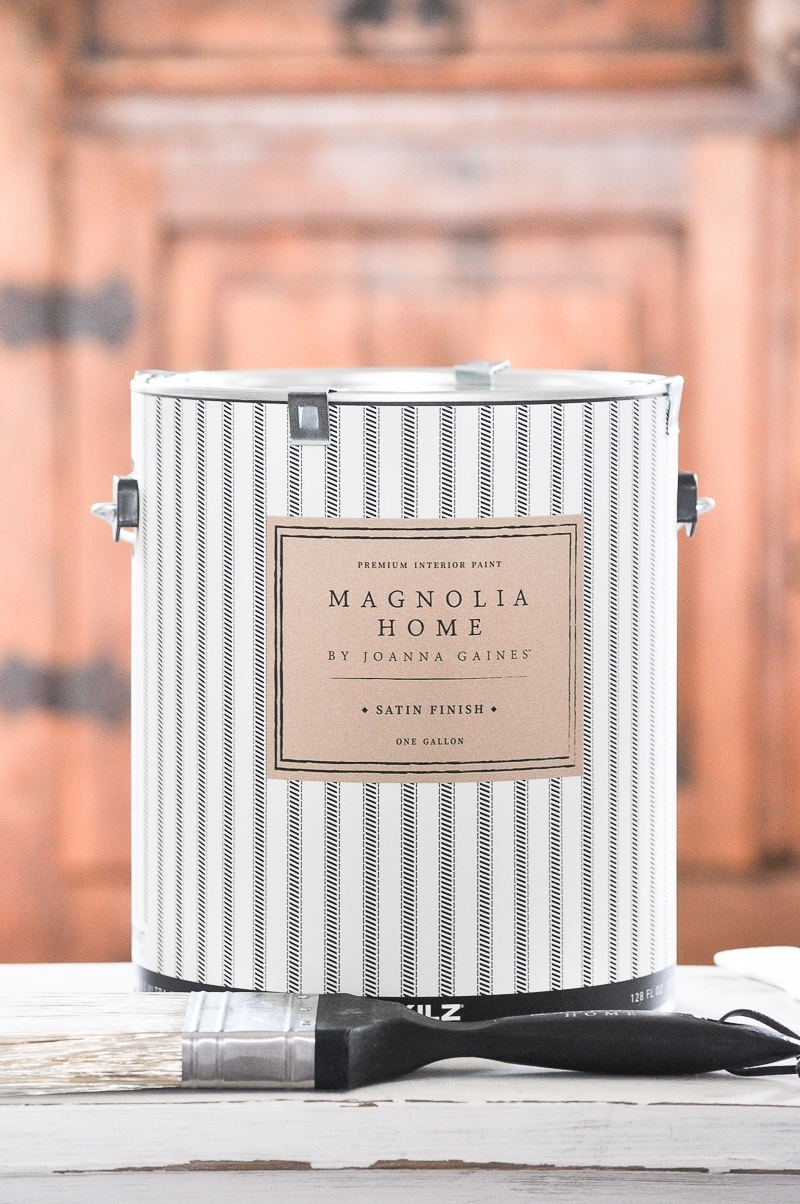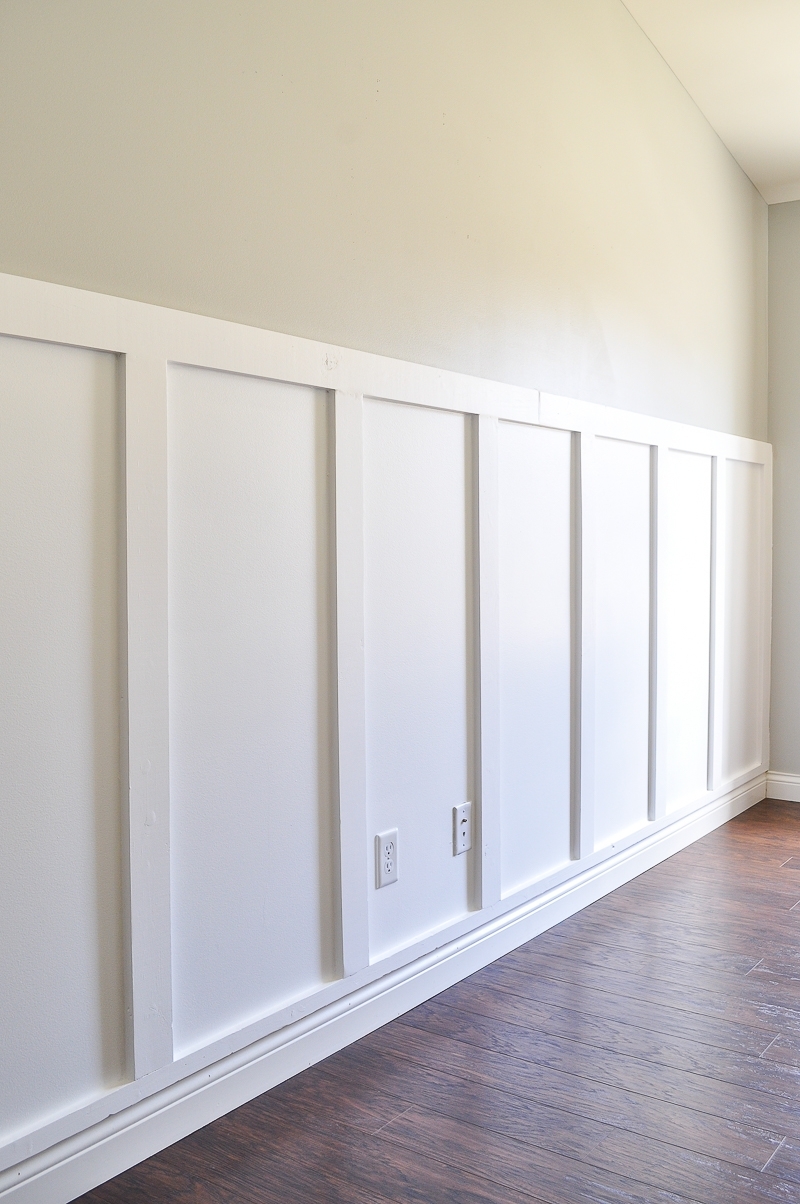 Once your paint is all dry and finished, remove the tape and enjoy! It really does make a world of a difference in your space!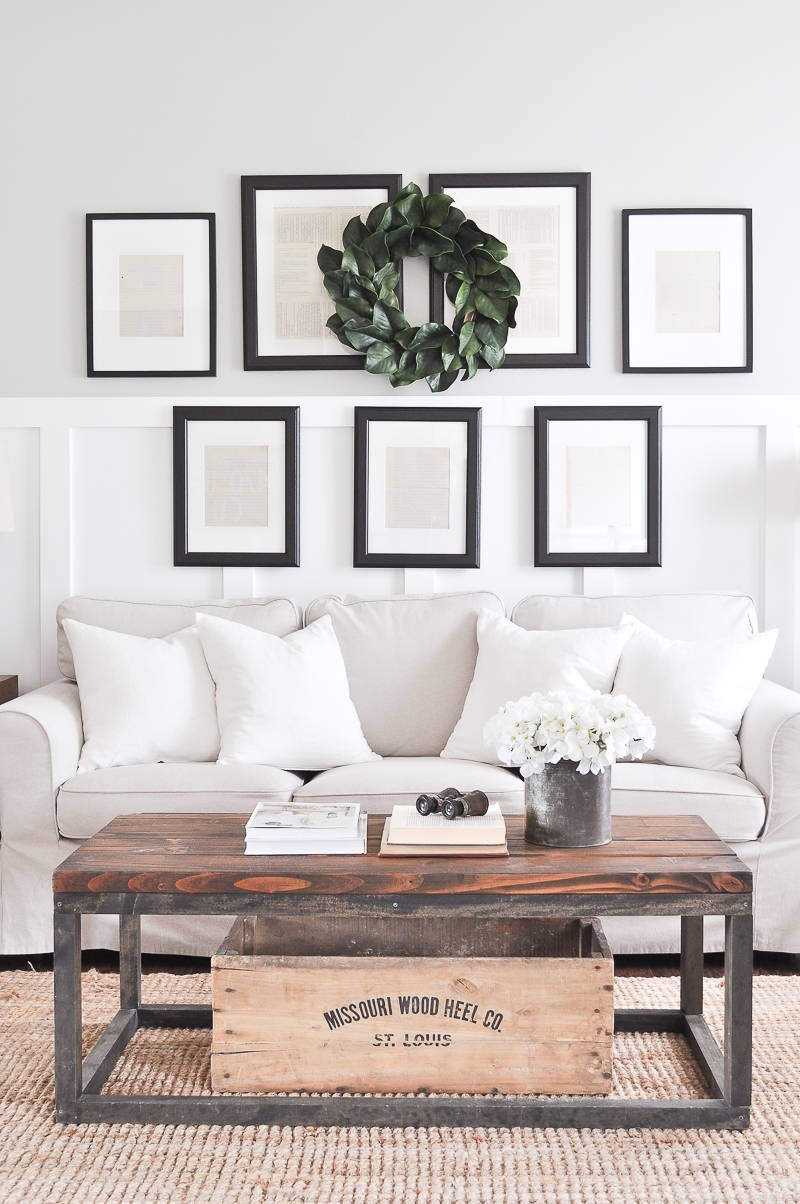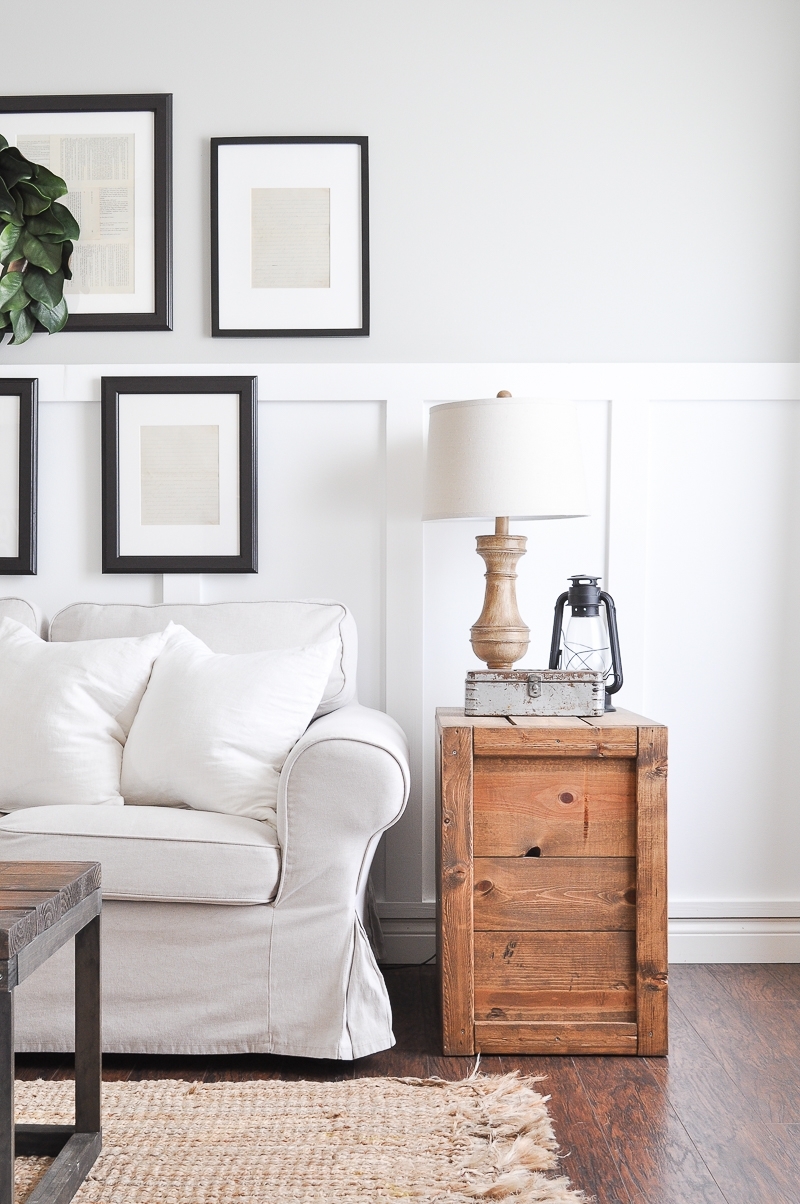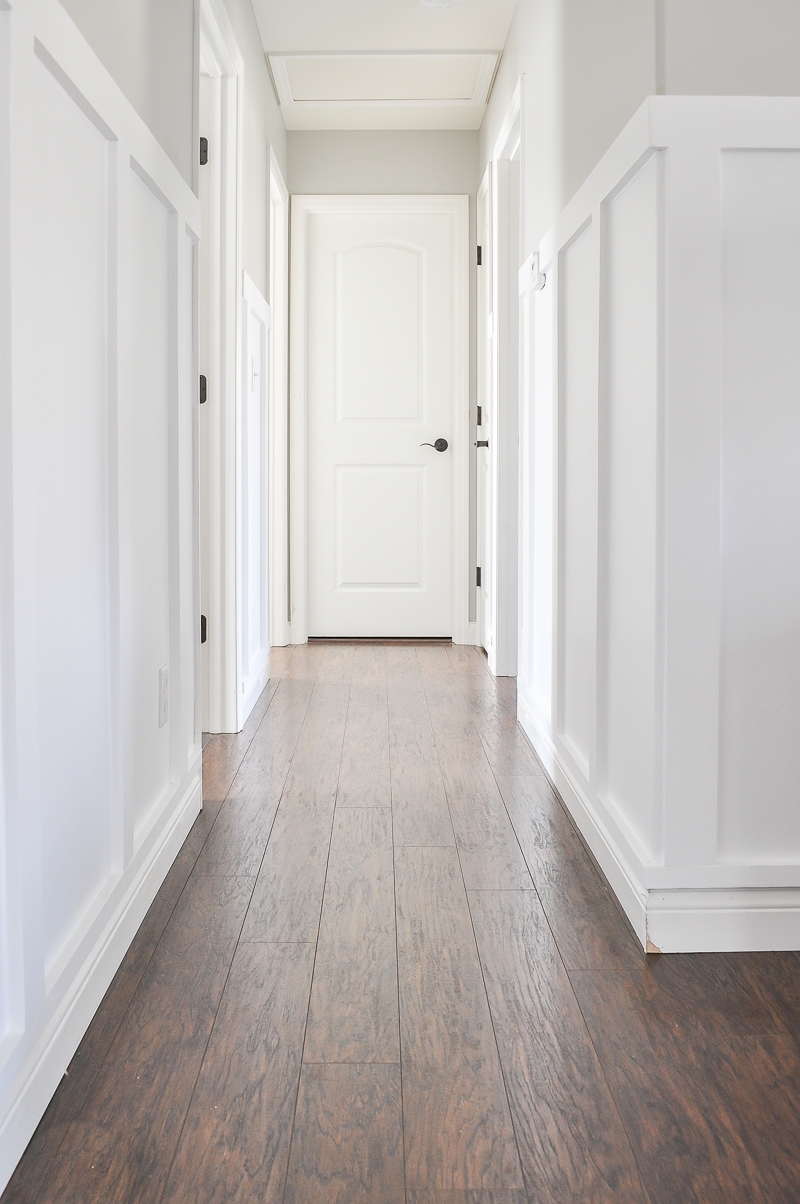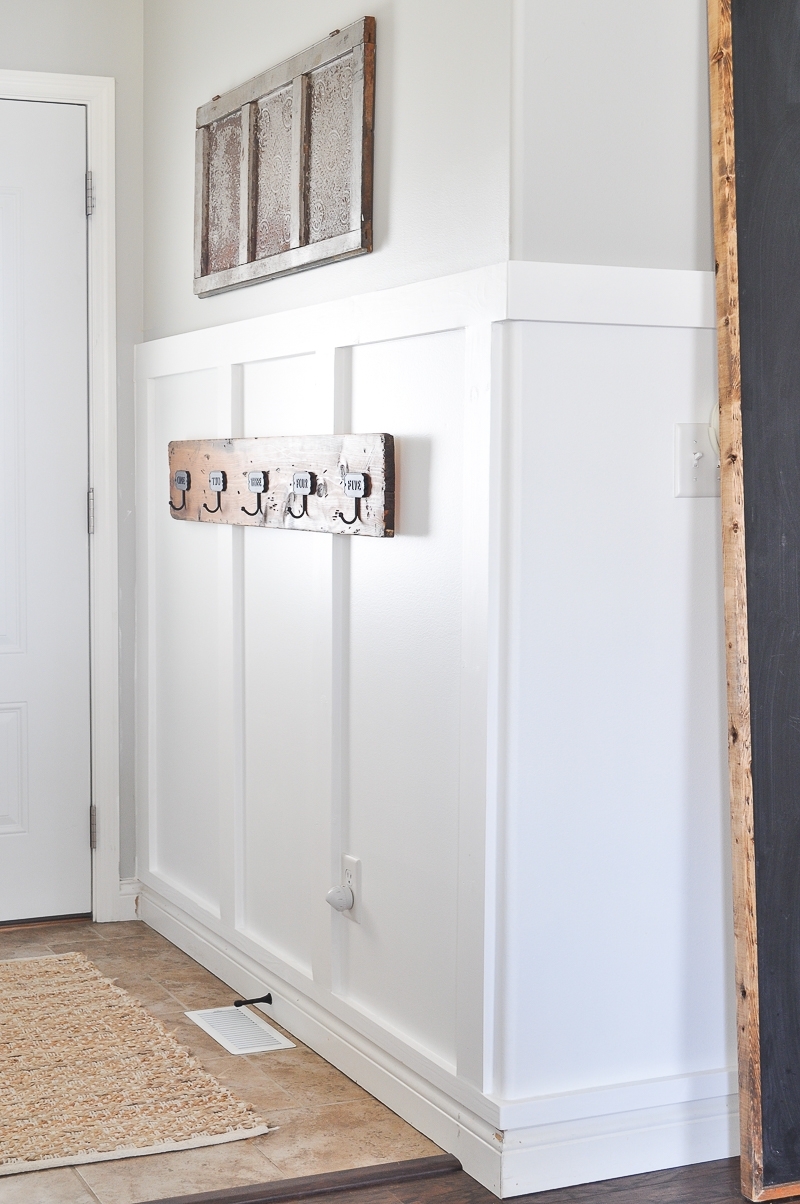 This little update truly changed the look of this entire space and I am so so glad we finished it!
What do you think? Have you added something like this to your home? Or do you plan to? Let me know!
More DIY Posts
Pin This Post for Later