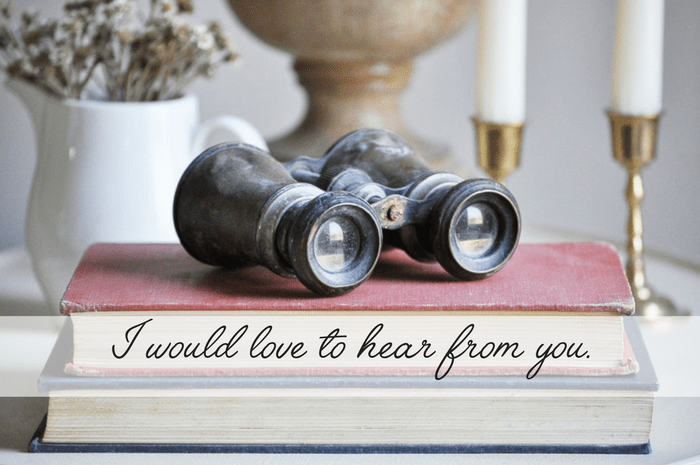 I am truly humbled that you are here visiting my blog Little Glass Jar. This creative spot of mine is a place I come to share my absolute love and passion for all things home related. If you find some time to browse around (and I really hope you do!), you will find lots of DIY projects, home décor ideas, decorating tips and tricks, organization advice, and maybe even a few of my favorite recipes!
I love connecting with my readers, and should you ever have a comment, question, concern, or you just want to chat – I would love to hear from you!
I am so grateful to be blogging aside from working a full-time job. With that being said, I try my best to respond to every comment or email as soon as time allows. I hope you understand!
There are several ways to reach me, but I would say the best is by shooting an email over to:
Otherwise you can always find me through my social media: Facebook | Instagram | Twitter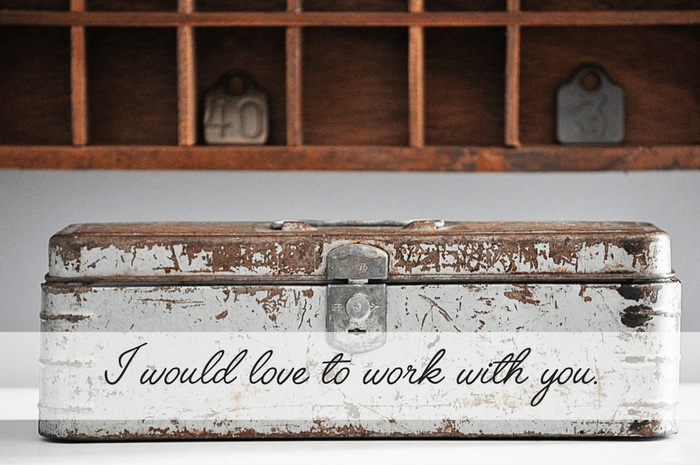 I am always looking to build new and loyal relationships through blogging. If you are a business, brand, or blog (big or small) and you are interested in ways we can work together, I would love to hear your ideas!
My number one priority is to provide the very best and most valuable content to my readers, as well as to positively promote your business, brand, or blog in its best light. Therefore, working together means that I only share what is a natural fit for Little Glass Jar.
Currently I would love to explore partnership opportunities through:
Sponsored Posts
Product Review
Giveaways
Blog Collaborations
*I am not accepting guest posts of any kind at this time.
With all that being said, let's chat!