New Pillows + New Chair
This post may contain affiliate links. For more information please see our disclosure policy.
Some people might think I am a little strange, but I get super excited about things like pillows and chairs. Hence this blog post! I am at that stage with some of the rooms in my house where I am just looking for very specific things. I don't buy things just to buy them anymore. I buy when I have an exact purpose for it. Trust me, I have a basement full of cute lessons learned that are just sitting there, but without a place. So I really think out my buys from now on. Nothing makes me happier than when I do find that one thing that I have been imagining in my head. That's also the plus side of loving DIY too. If I can't find it, I just make it on my own. Really this post is a mixture of the two.
I have been eyeing a particular fabric that I have been wanting to make some throw pillows out of for a while now. For some reason I never committed to it, until now! It's a very pretty natural color with some black ticking, and I knew they would go great in our living room. You guys, I finally had to bust out my new sewing machine that my husband got me the Christmas before last! It was the first time I have used a sewing machine since middle school! After some trial and lots of errors (like sewing one side of my pillow inside out) I got the hang of it, and my DIY ticking pillows look great in our living room!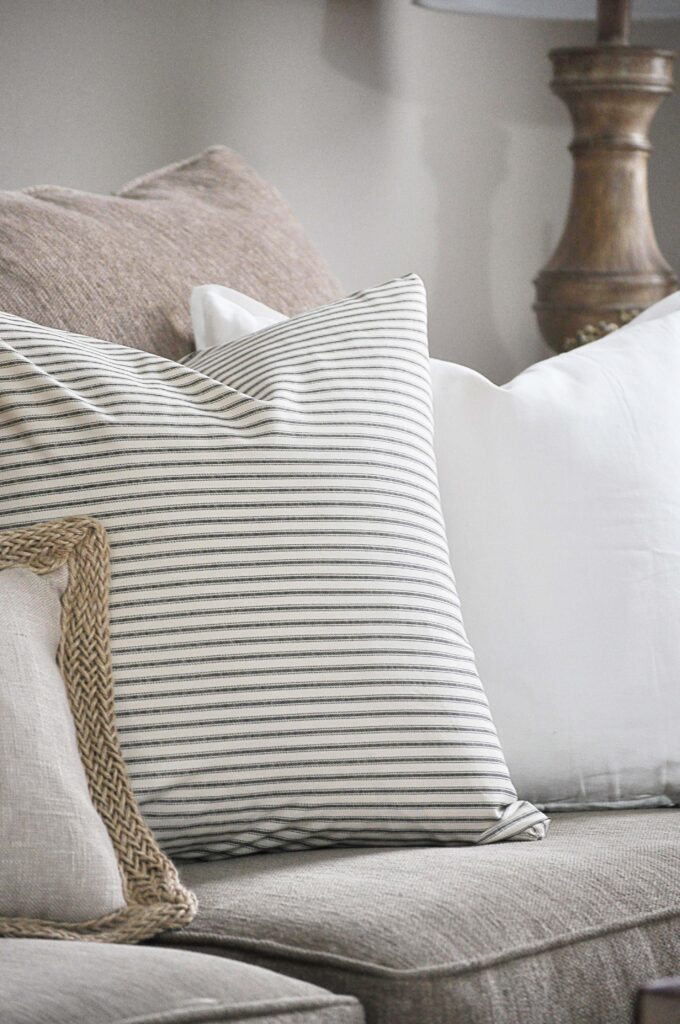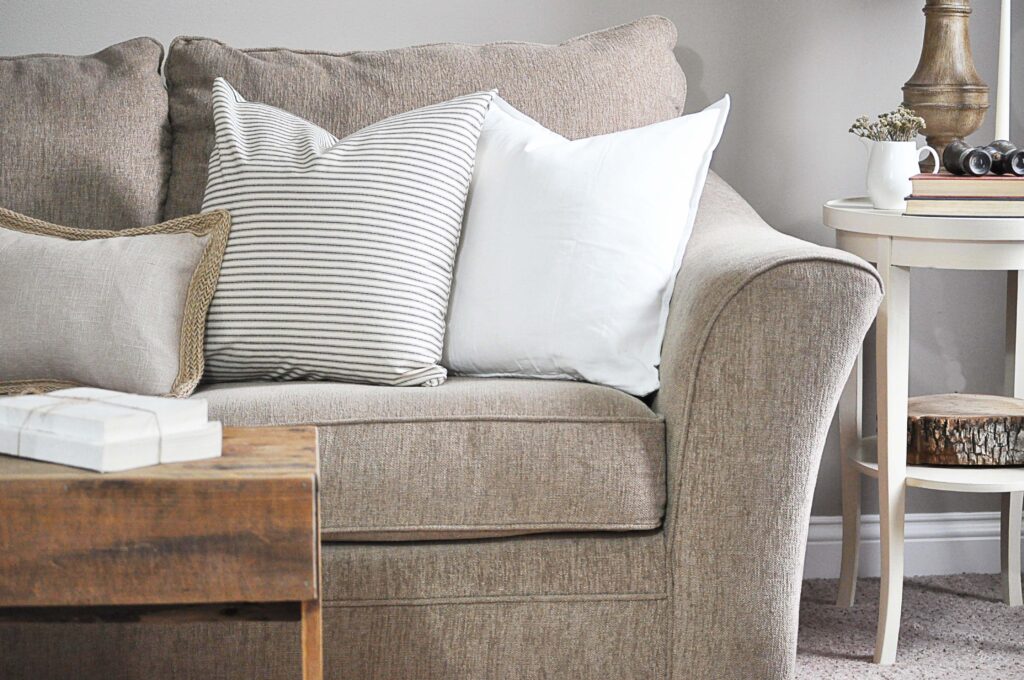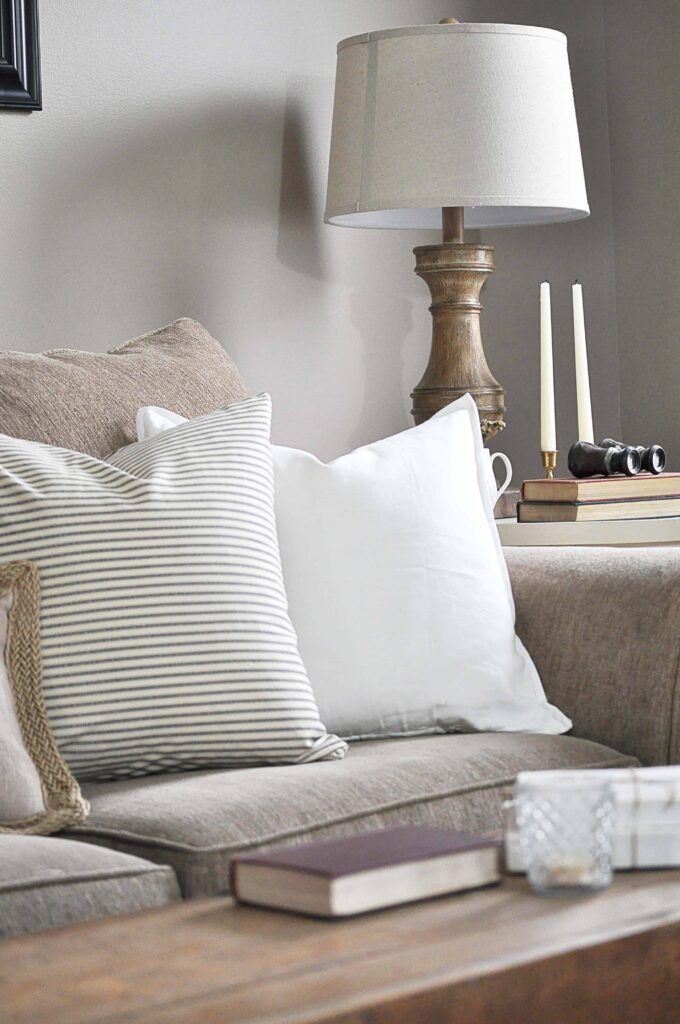 And then the chair happened. THE CHAIR. The one I have been stalking Home Goods over for YEARS. It needs no introduction my friends. It is just pure tufted, comfy goodness that I am obsessed with.
And that adorable St. Louis city pillow you ask? It is just perfect for our living room! My sweet friend Kendra from SoVintageChic is responsible for the creation of that pillow, and she is so kind as to offer my readers a 20% discount using the code LITTLEGLASSJAR at checkout for the next week! Seriously, don't miss out and be sure to check out all of her other pillows, they are too adorable!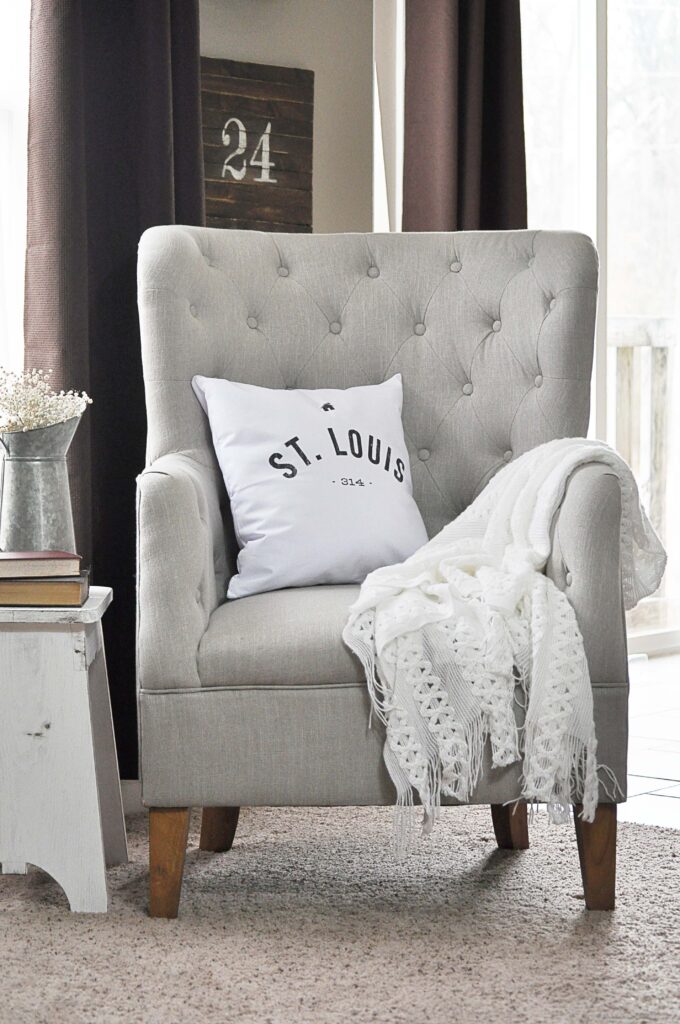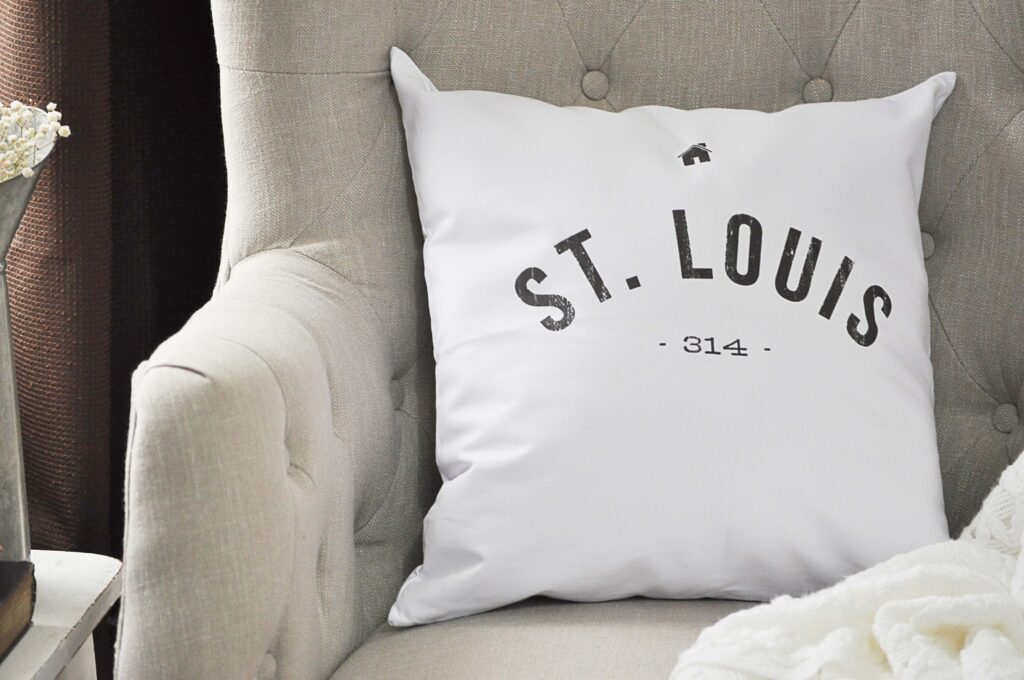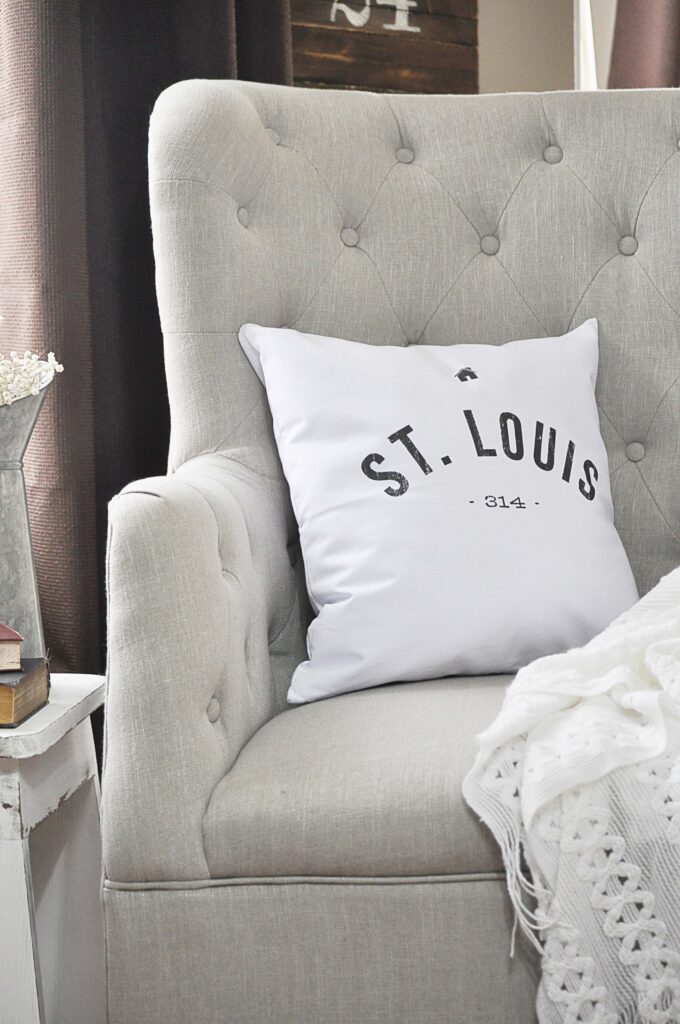 Hope you love all my new makes and finds for our living room!