New Living Room Furniture
This post may contain affiliate links. For more information please see our disclosure policy.
Finally. A new, beautiful sofa and a couple armchairs. I've been waiting a while to replace our living room furniture, and we finally pulled the trigger. I loved my old couch so so so much, but it just didn't fit the look I was going for in our space anymore. I am super picky about couches. I think it's mostly the fabric that I don't love on most of them. I wanted something light, but not that would get dirty quickly, so slipcovered couches were the route we decided to take, and I am so pleased with the ones we chose!
Our new couches and armchairs are from the Ektorp line at Ikea. They have so many pretty choices in slipcover colors, but we went with the Lofallet Beige ones and they are so pretty! To be honest, I had some reservations before we bought them (were they too light, did the slipcovers wrinkle easily, were they big enough…etc), but I've heard how much other blogger friends of mine highly recommended them, and you guys, they are super affordable, so we gave them a shot. We've had them about a month, and I've got no complaints just yet! I think I'll circle back around at some point and do a full review on them later, but for now, I think they will work pretty perfect for the farmhouse look I love.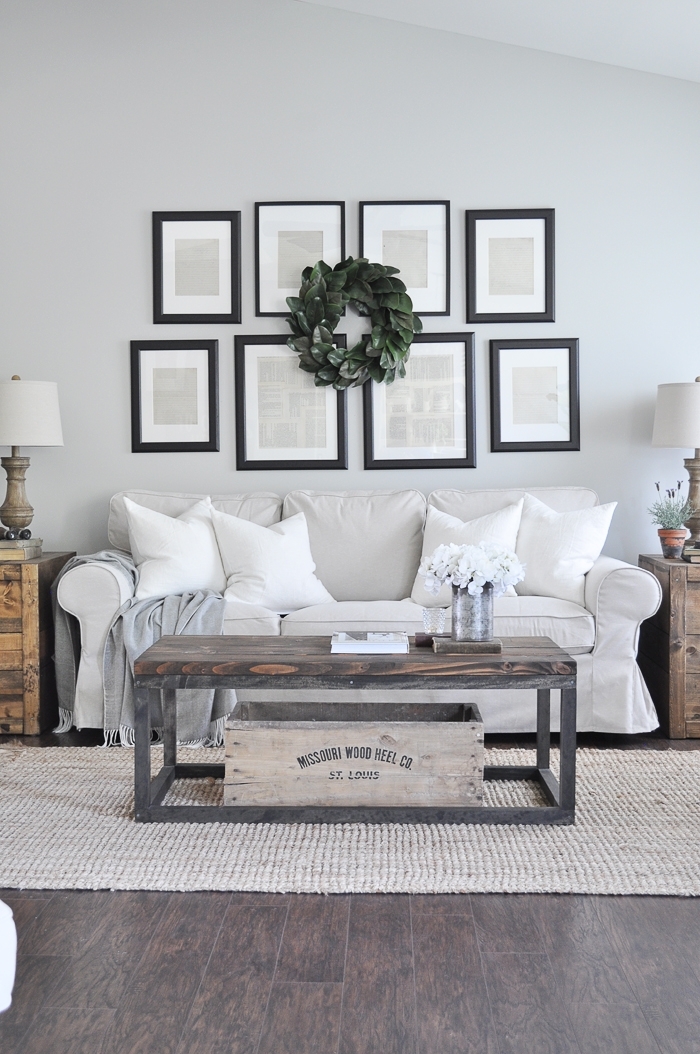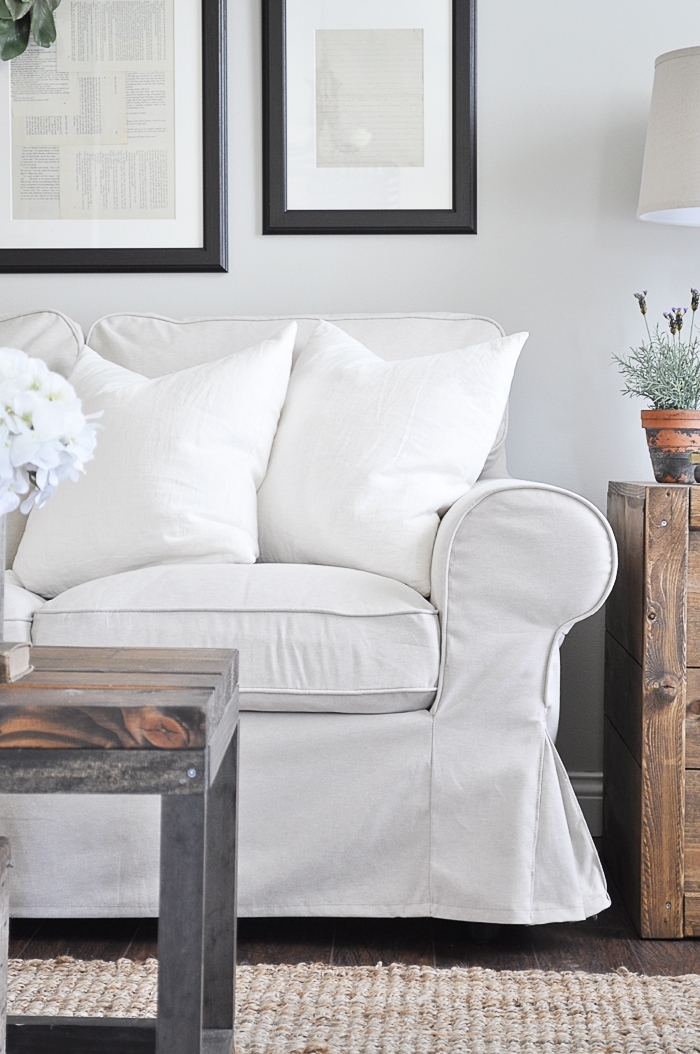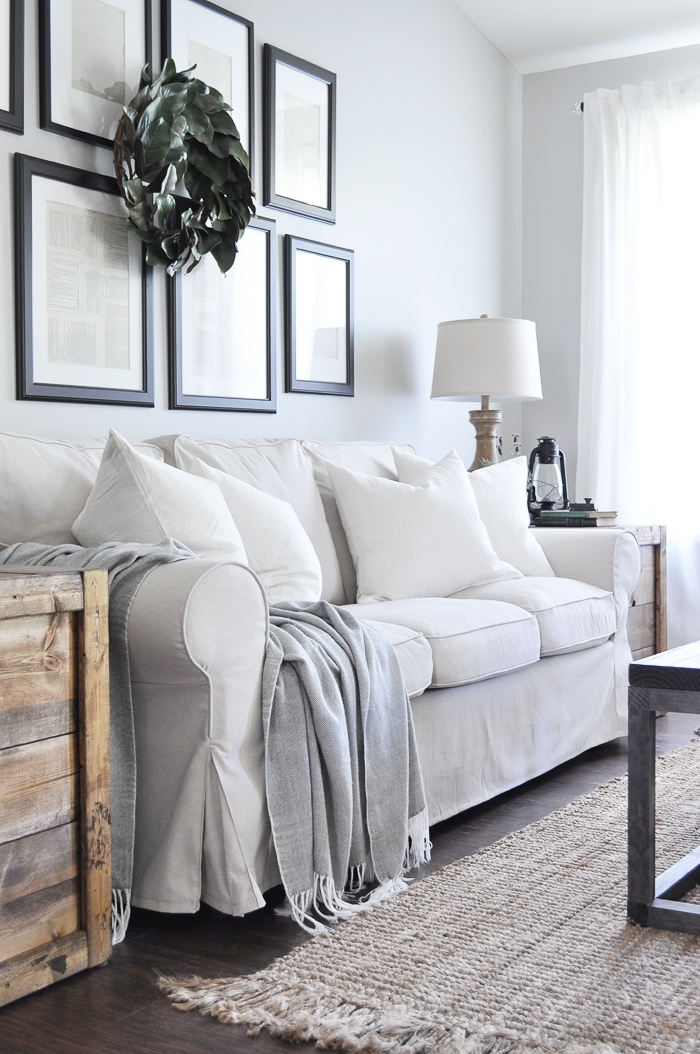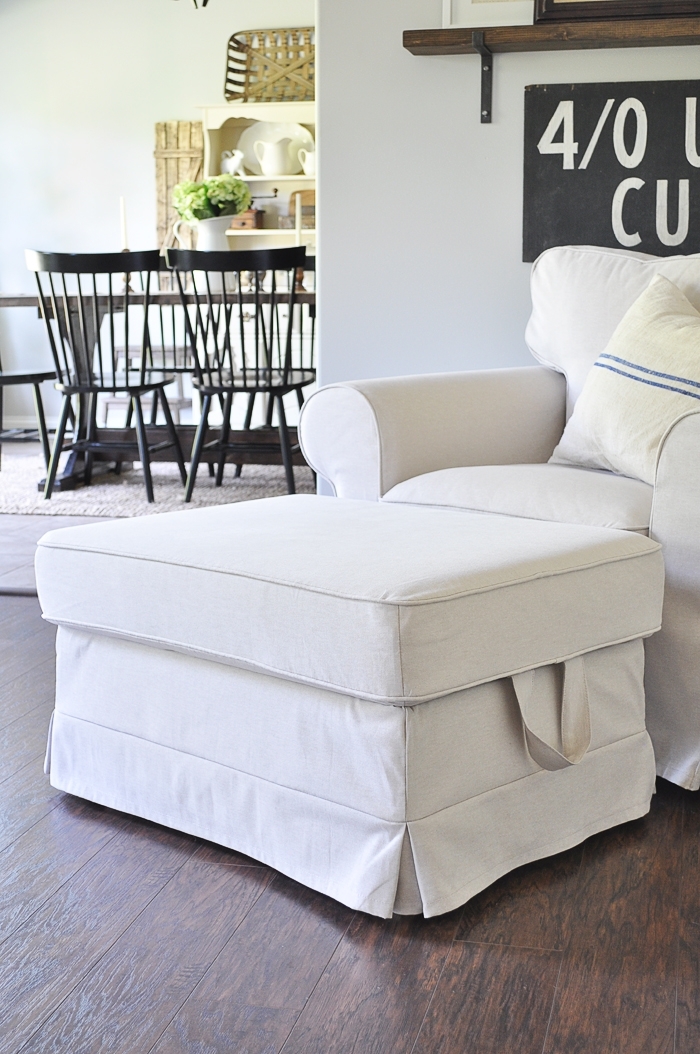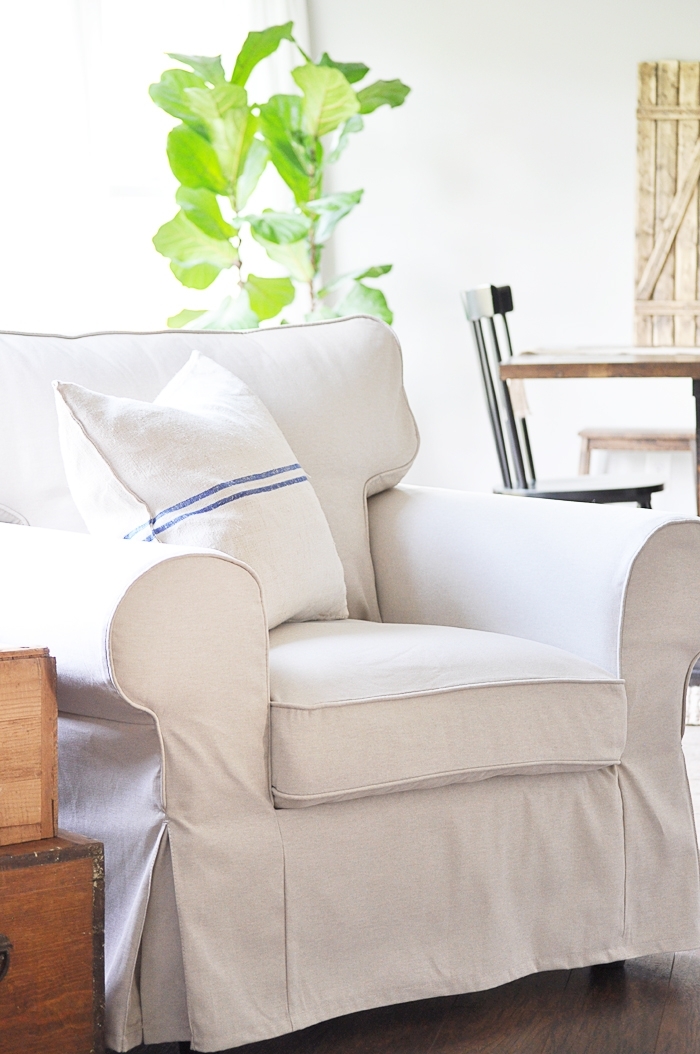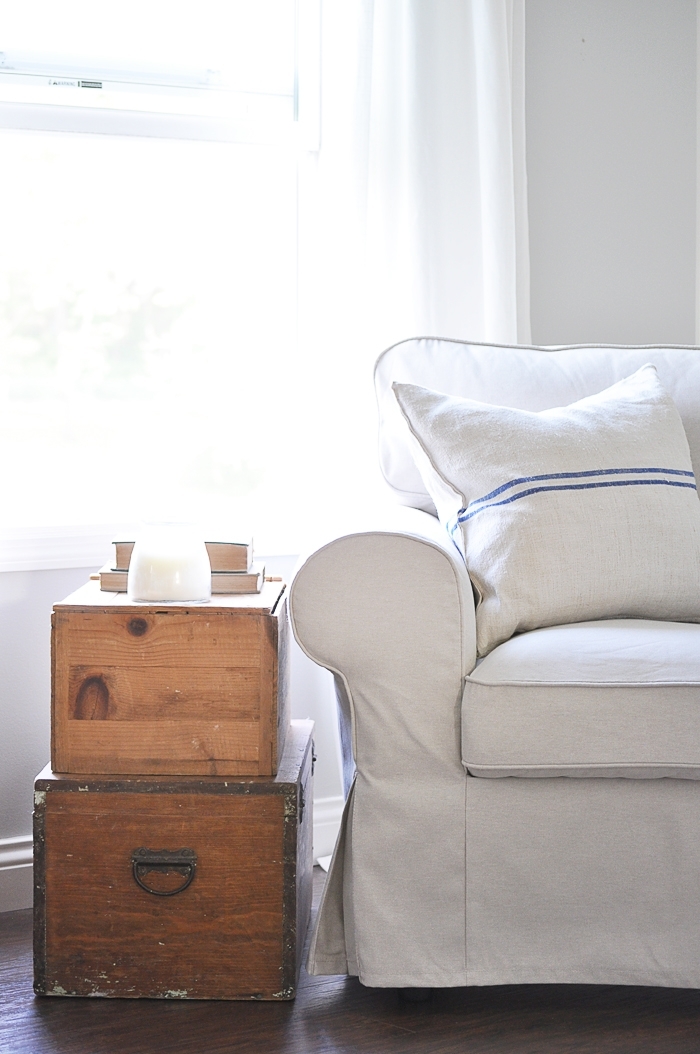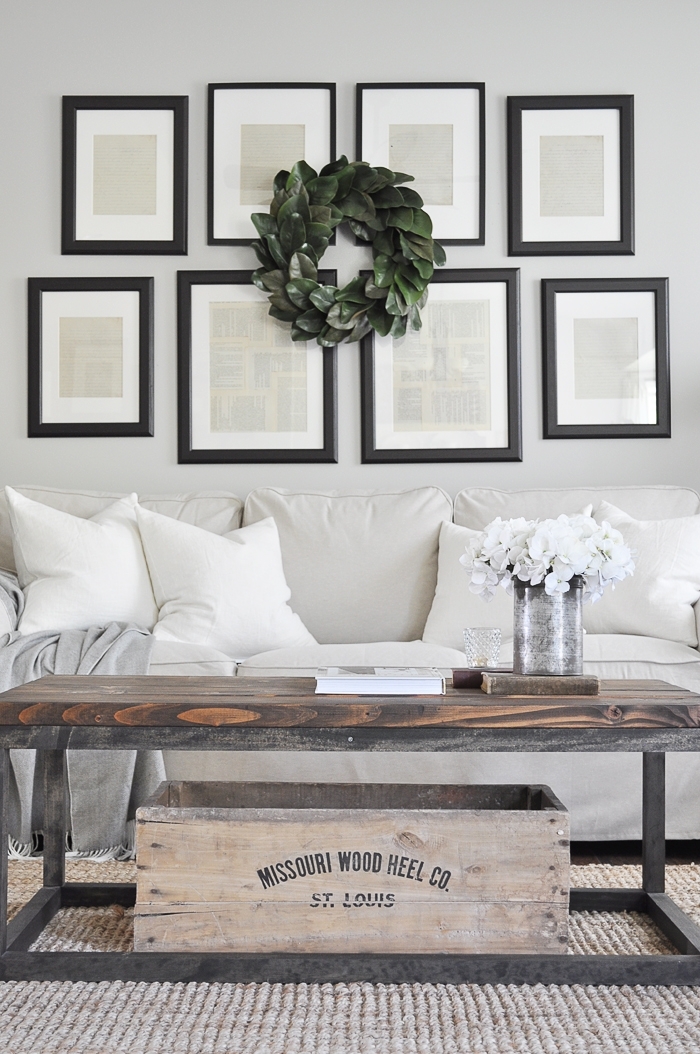 What do you think? Do you like them?