Five Simple Ways to Improve Your Curb Appeal
This post may contain affiliate links. For more information please see our disclosure policy.
Summer may not officially be here for a few more weeks, but I always consider Memorial Day weekend the beginning of the new season. Barbecues with family and friends, pool parties in the sun, late nights outside by the fire pit, it's the best isn't it? With all this time spent outside, you're probably wanting to get your home in tip top shape, and how fitting since May is National Home Improvement Month! So get all your work done so you can relax and enjoy the beauty of summer!
Since we moved in we have spent so much time updating the inside of our house that we have completely neglected the outside. And when I say neglected, I mean I just removed a pot of dead mums on my porch from two Octobers ago. Well, we decided to change all that this summer and add some major curb appeal. The full landscaping part is coming soon, but first I wanted to show you how easy it can be to improve your curb appeal and outside environment without the major overhaul. Here are Five Simple Ways to Improve Your Curb Appeal.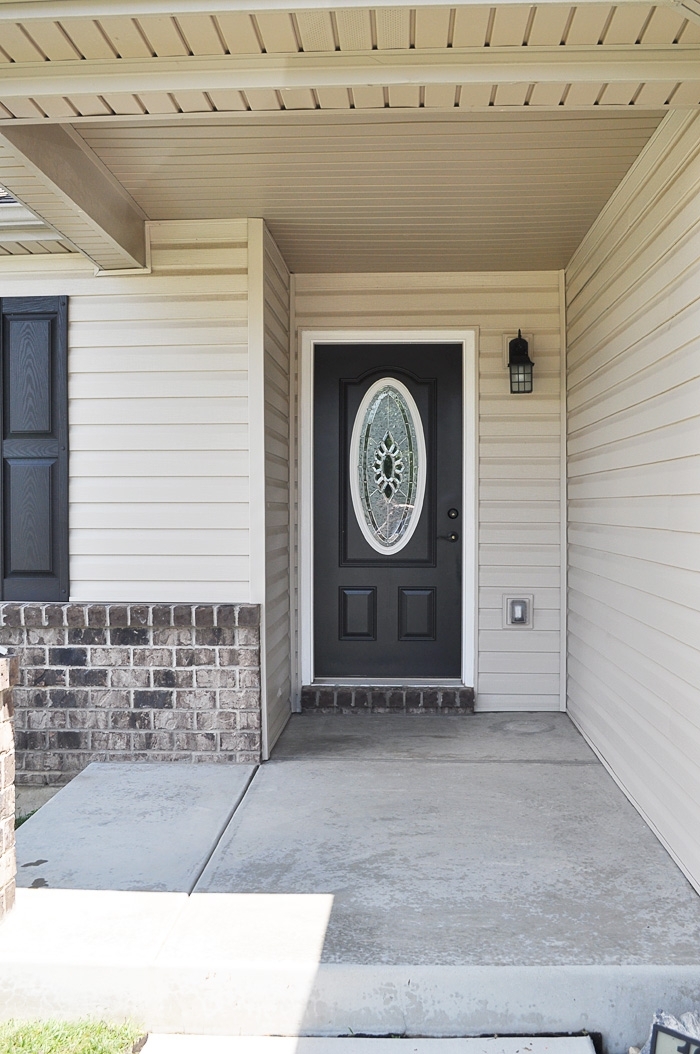 For reference, this is what our little abandoned porch looked like before. And this was post wash and removal of spider webs and dead flowers.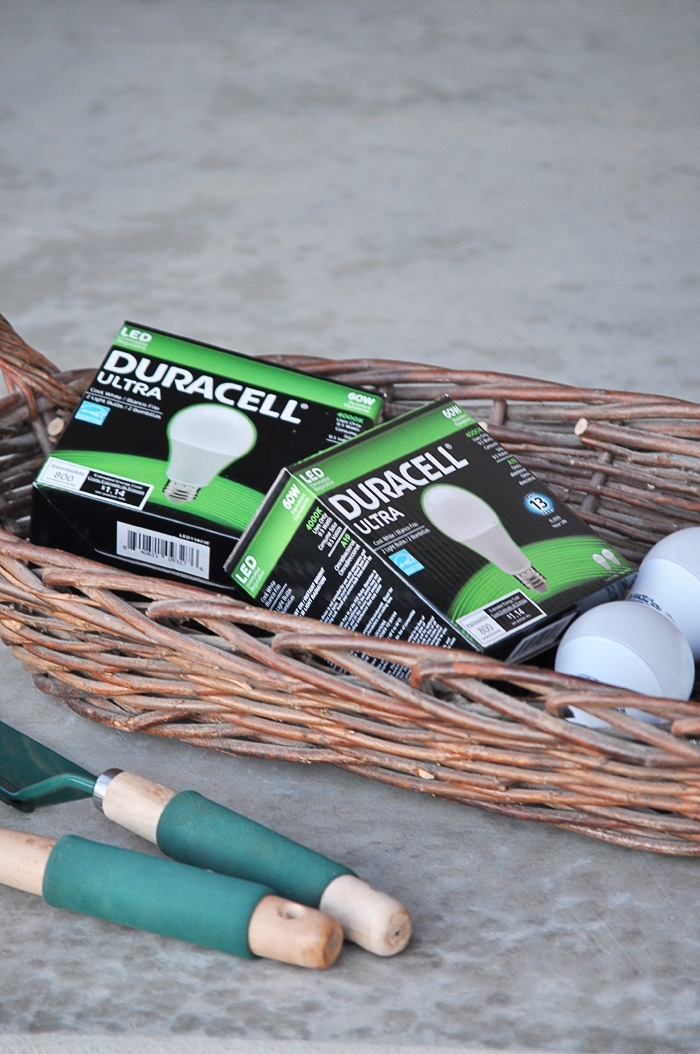 ONE. | ADD ENERGY EFFICENT LIGHTING
Along with some dead flowers, we also had some burnt out light bulbs that needed to be replaced. We decided to make the switch from regular bulbs to upgraded energy efficient LED light bulbs. Batteries Plus Bulbs had so many great options to choose from, but we decided to go with Duracell Ultra Cool White LED bulbs. They make a huge difference, especially now that we have a little puppy to let out at night (Ekkk! More to come on him soon!). These are suppose to have a lifetime of 13.7 years, so it's nice to know we don't have to worry about them for a while! You can find all your lighting (and battery) needs online at Batteries Plus Bulbs or a local store near you that you can find on the website.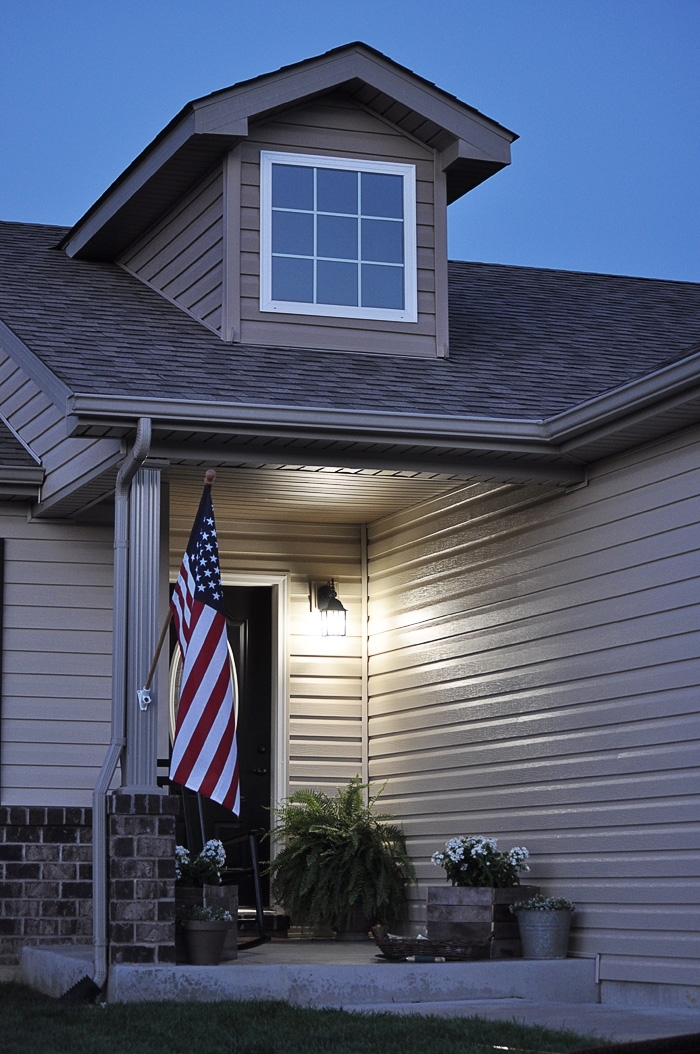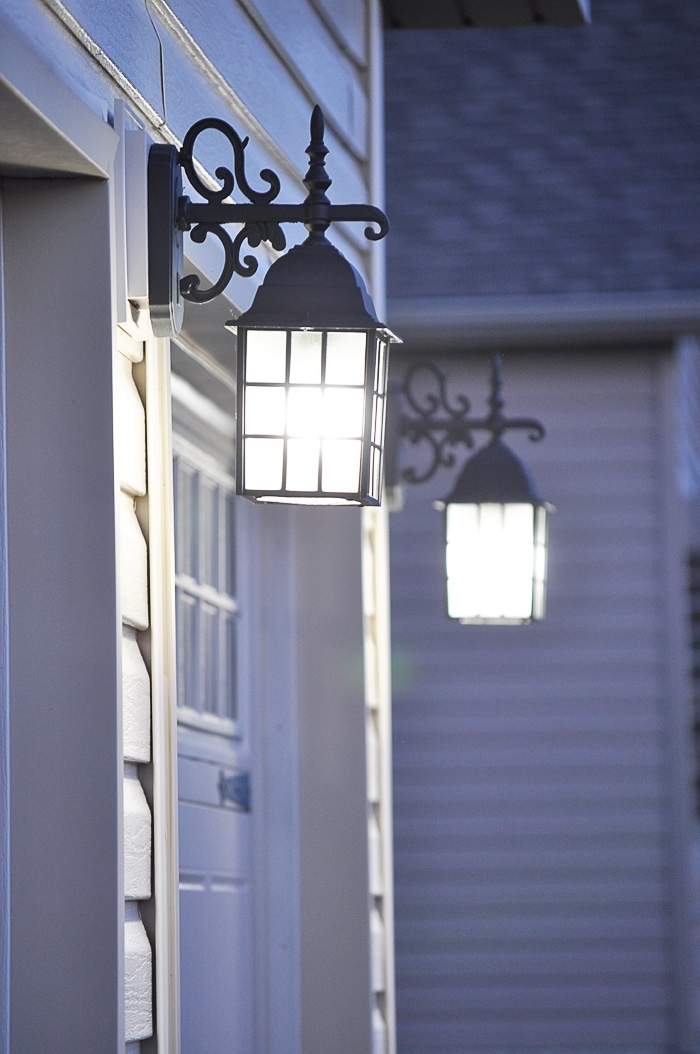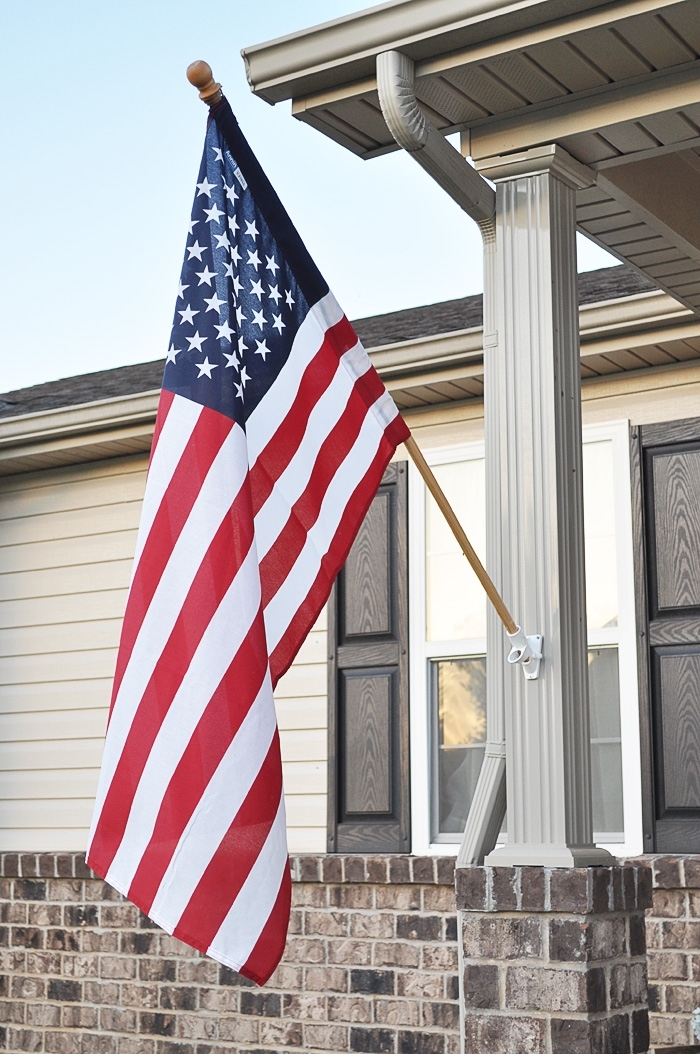 TWO. | ADD A FLAG
We have been lacking in patriotism here for years, and I have been wanting to add a flag to our outside for a while now. This was super cheap and really quick to mount. It's a great way to show your pride for not only upcoming holidays, but all year long too.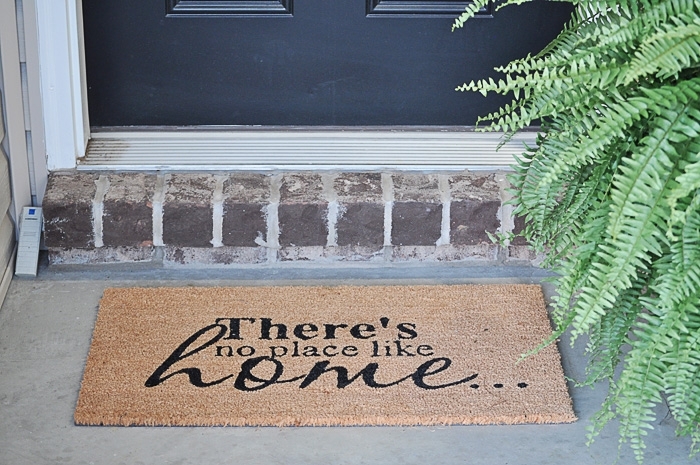 THREE. | ADD A CUTE DOOR MAT
Nothing shows hospitality to your guests than welcoming them into your home with a cute door mat. Find one that shows off your personality and décor style, maybe even layer it with an awesome pattered rug that goes along with the season.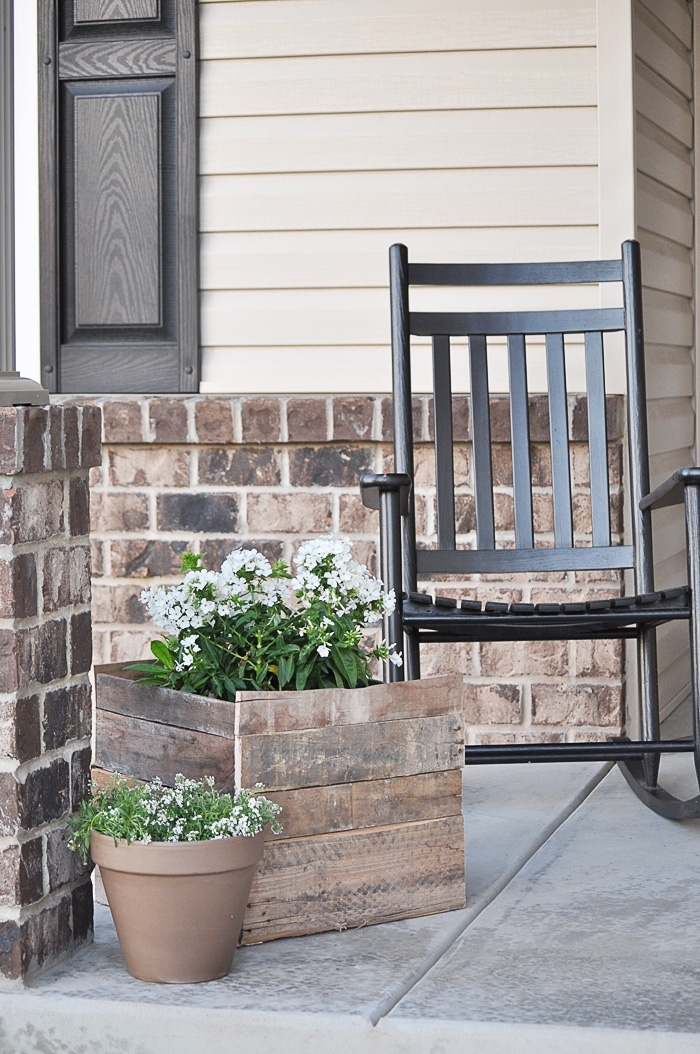 FOUR. | ADD SEATING
Who doesn't love sitting outside with a cold drink or a cup of coffee and enjoying the weather? I was gifted an awesome farmhouse style black rocker that fits perfectly on our little porch and is great when I need some much needed fresh air here and there. Find seating that is comfortable and won't get beat up with the ever-changing weather.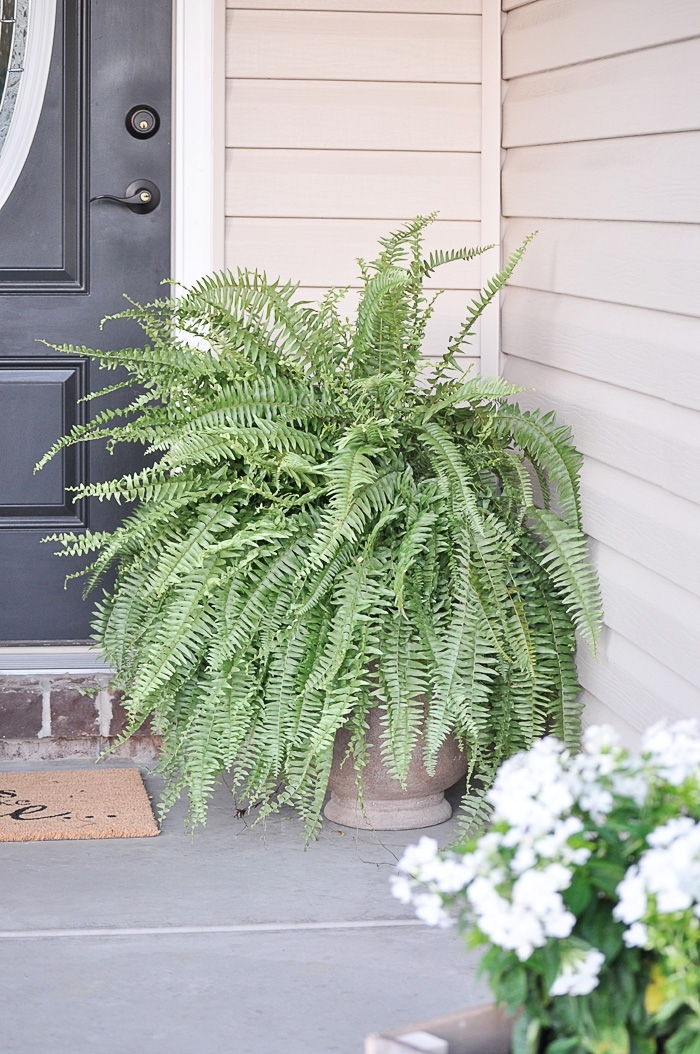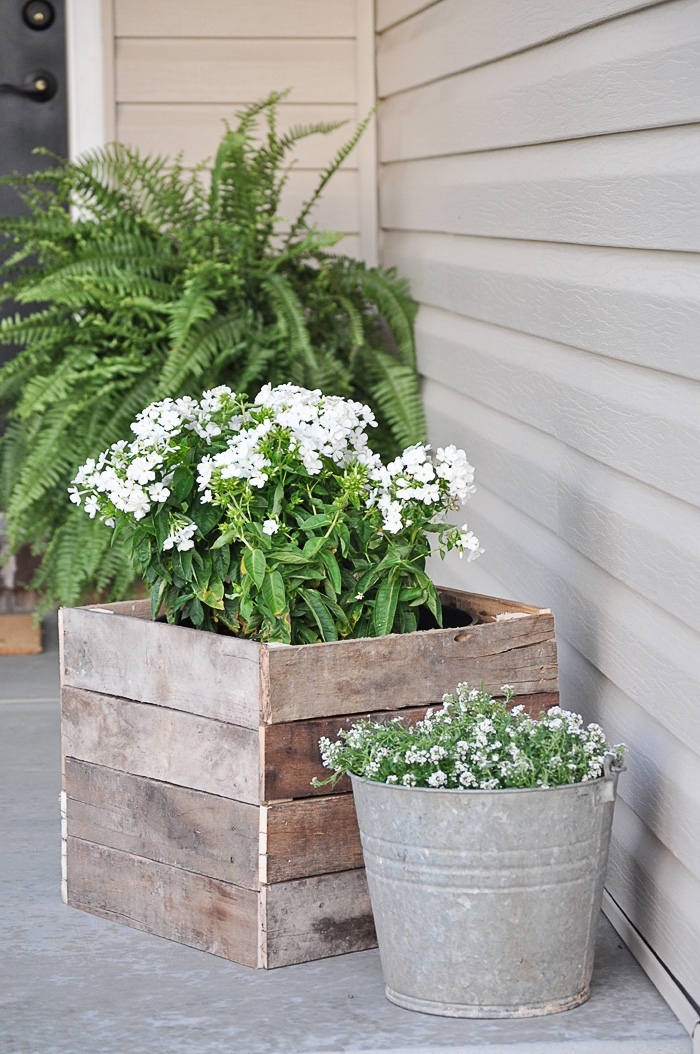 FIVE. | ADD FLOWERS + GREENERY
If you have read my blog before, you should know that I have a black thumb like no other. I am really working on getting better at keeping plants alive, so I wanted to start small with some potted plants and greens on our porch. I think this is a great way to liven up your space and even switch out different flowers as you want.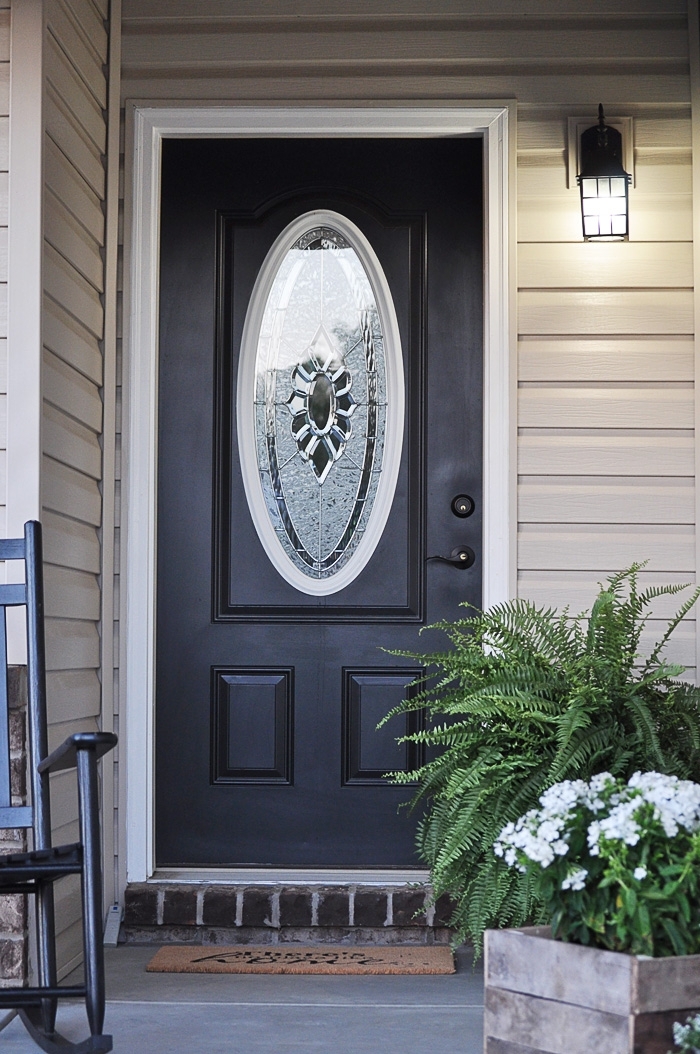 See, I told you.
It was super easy to do some updating outside that makes a world of a difference for a little curb appeal!
This post is sponsored by Batteries Plus Bulbs, as always all opinions are 100% my own.