Christmas Living Room
This post may contain affiliate links. For more information please see our disclosure policy.
A Christmas living room decorated in green and brass. How to make your holiday living space cozy and fresh with a natural and simple design.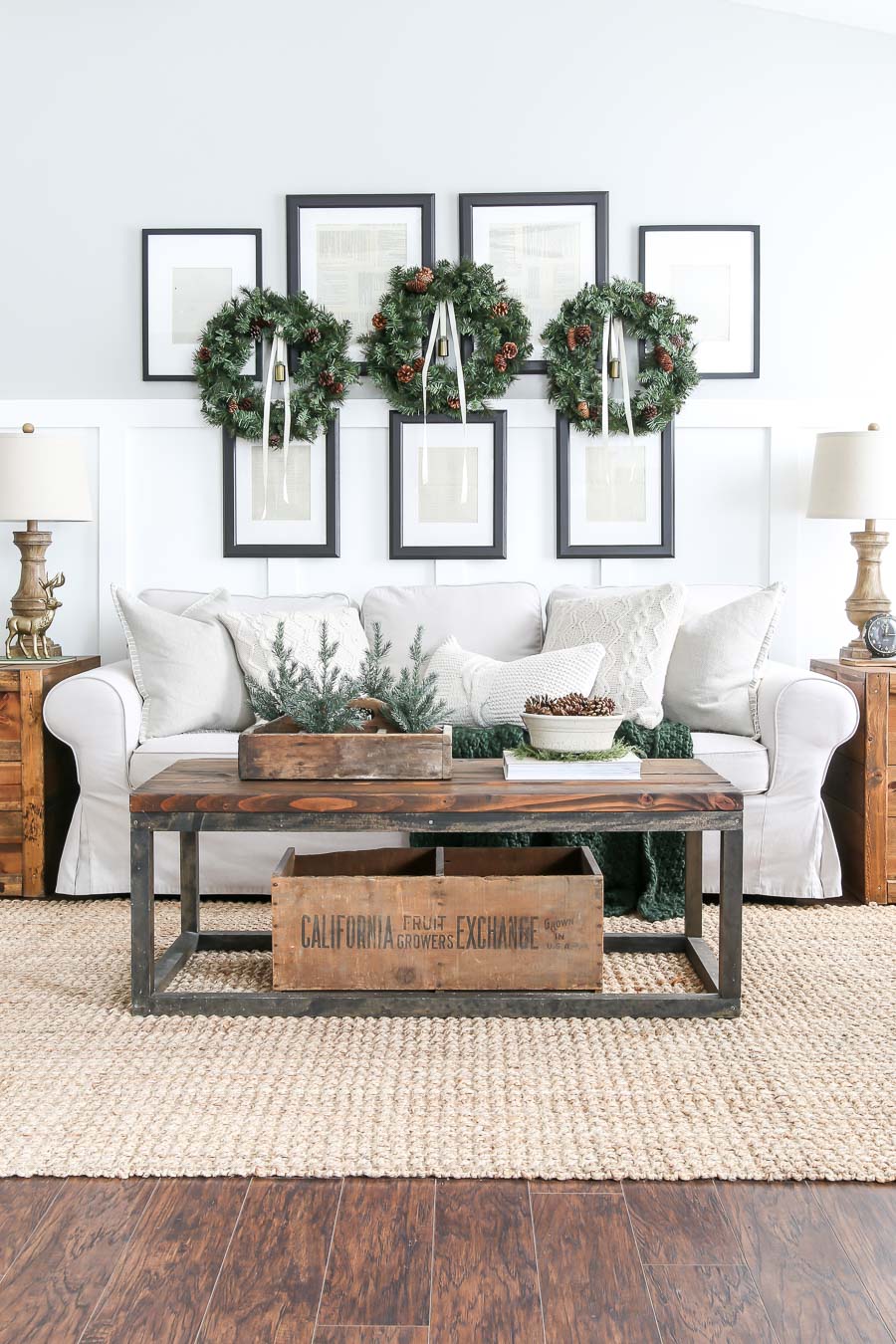 Let the countdown to Christmas begin! One more week, can you believe it?
Raise your hand if you still have quite a bit of Christmas shopping left to do. Me! Also, raise your hand if you just finished decorating. Guilty!
It's totally fine. I am slowly learning that things will get done when they get done, and that's that. I'm learning to stop stressing about silly things, and rather soak up the season with my family. As everyone should!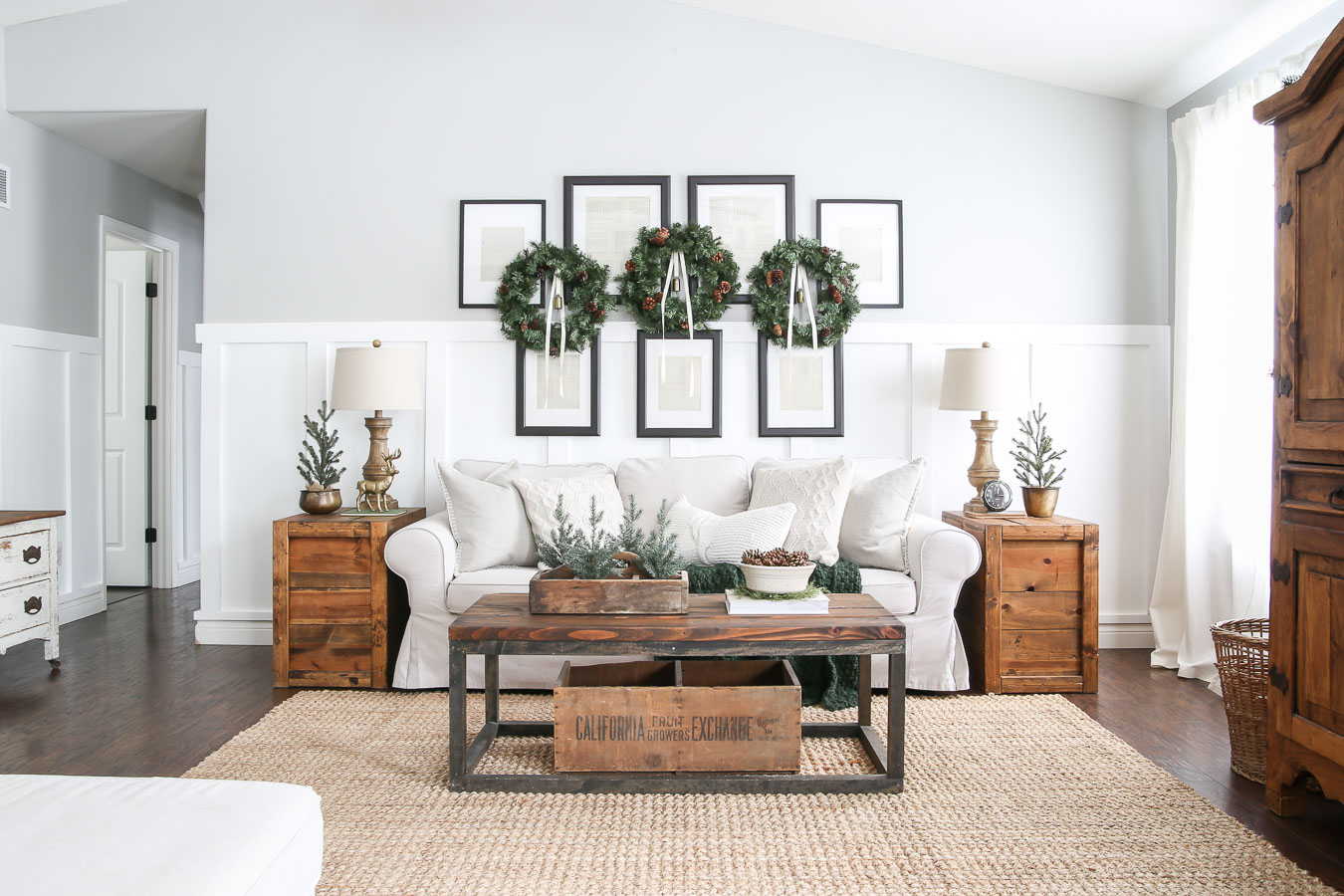 After fall ended, I told myself I would get all my Christmas decorating done early so I could enjoy the holiday. I didn't want to have bins of decor getting moved from room to room as I slowly tried to decorate.
Well that is exactly what ended up happening, until one day I woke up and all of my bins got moved back downstairs by my husband.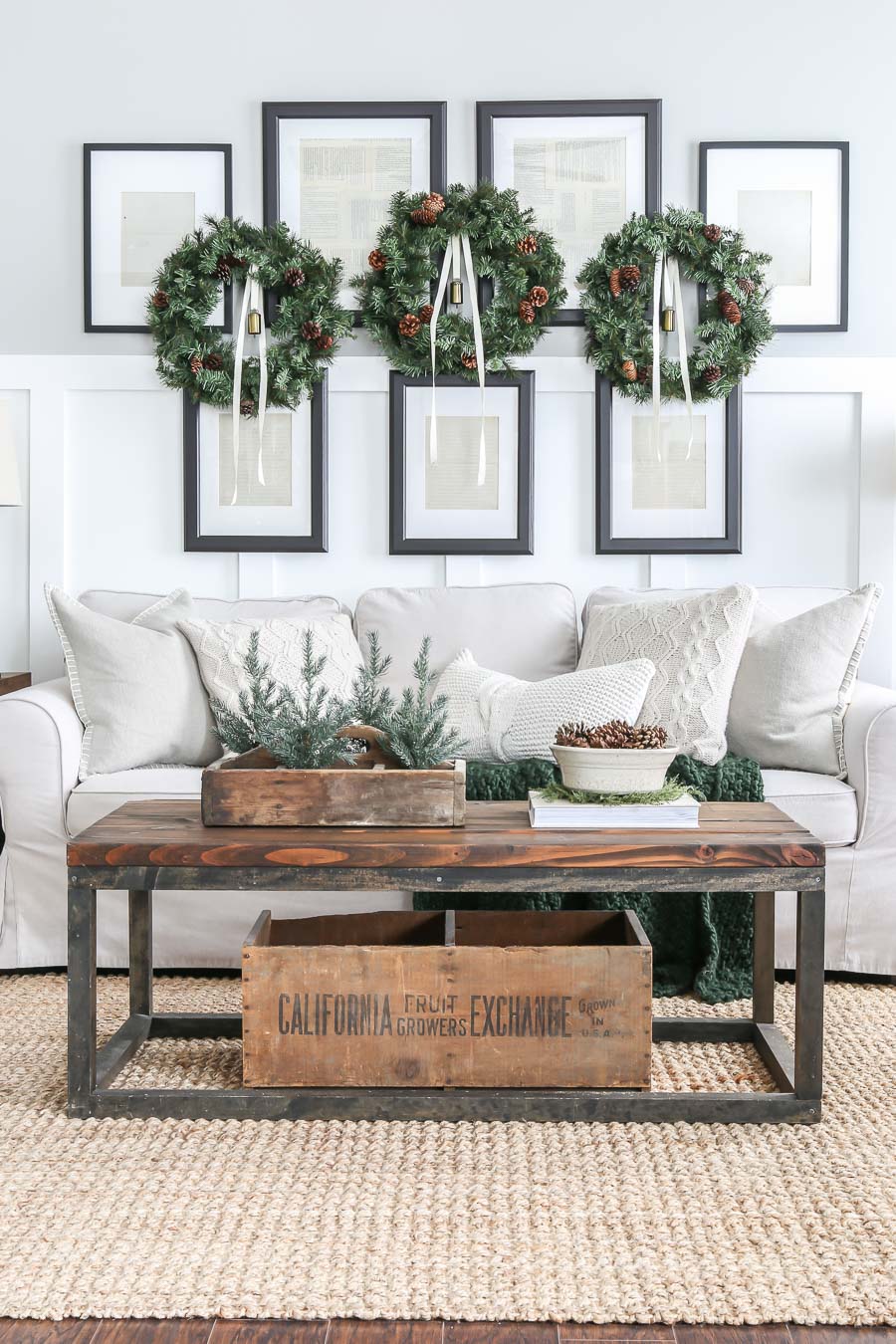 I wasn't done with them, yet I found that a weight had been lifted that they were out of my way. So rather than drag them back out, I just used what I already had grabbed and made it work.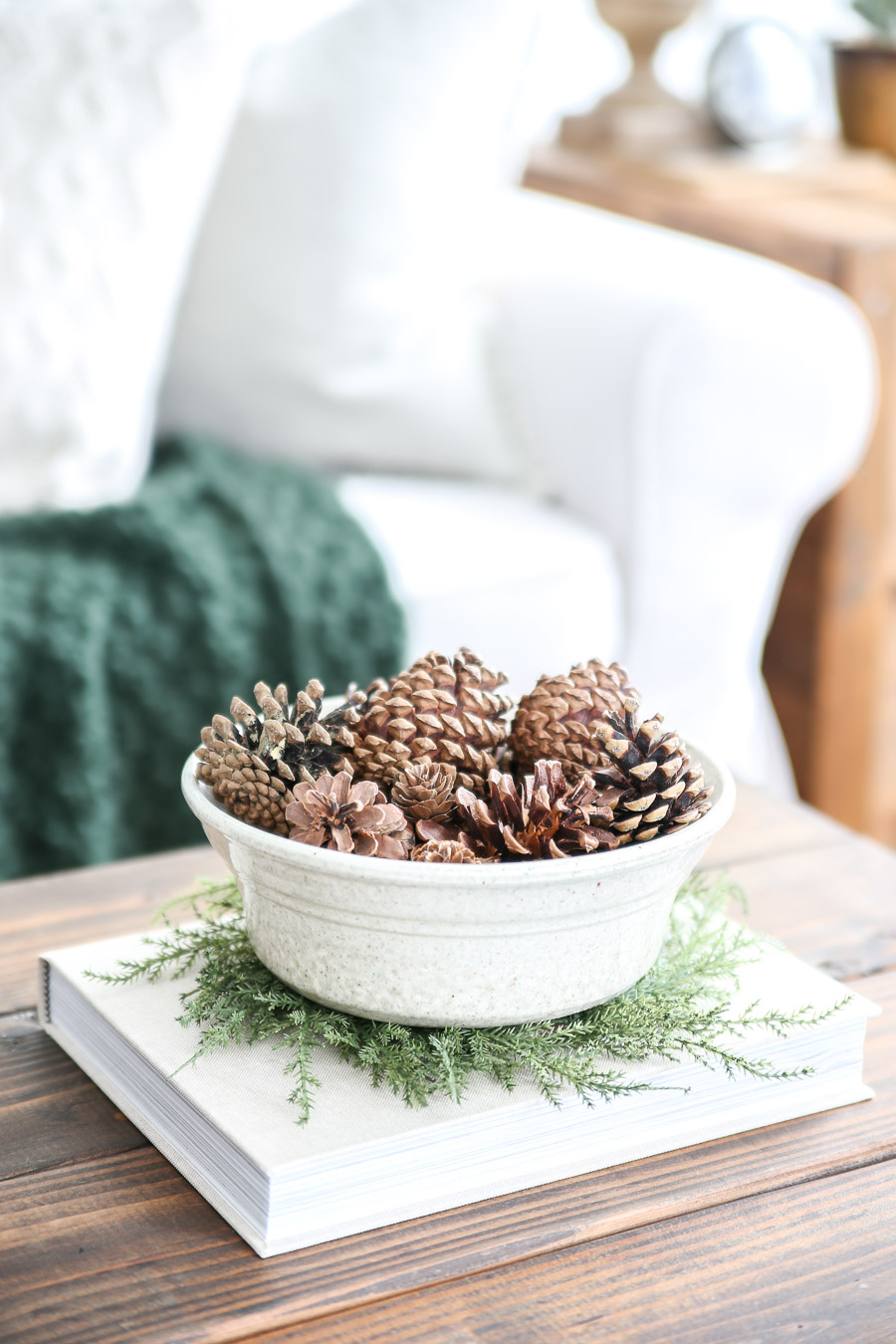 He doesn't know it, but he kind of did me a favor and eliminated the need for me to sift through multiple bins of stuff I wouldn't have probably used anyway.
It forced me to keep it simple like I always do, without all the options. It was nice for a change.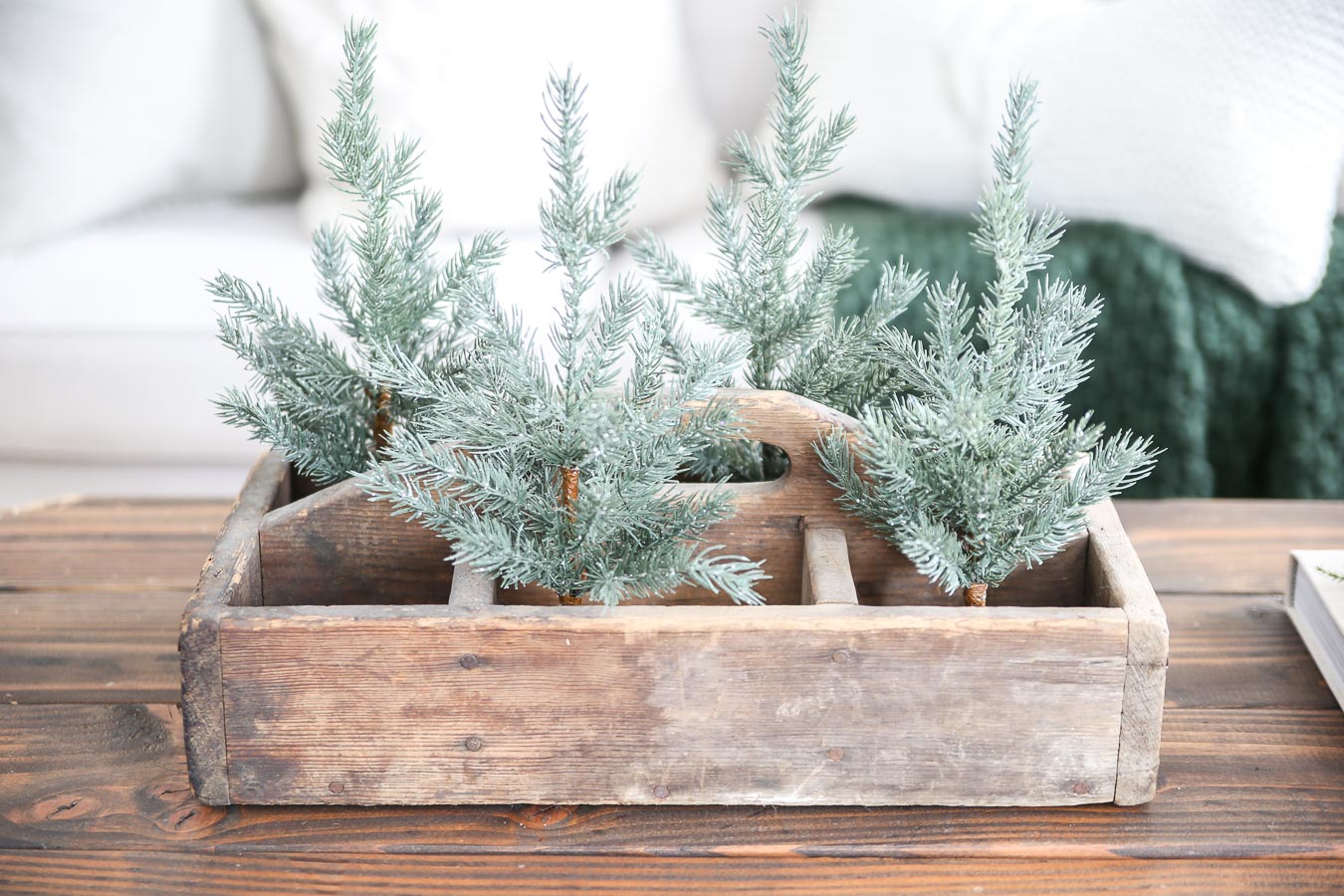 So most of my Christmas decor this year is just a lot of greenery in wreaths, garland, and mini trees. I dressed the wreaths up with some brass bells and ivory ribbon.
Mini trees are so much fun to add to old crates or other unique vessels like the brass planters on my side tables. I always love to use pinecones carried over from fall as well for another natural touch.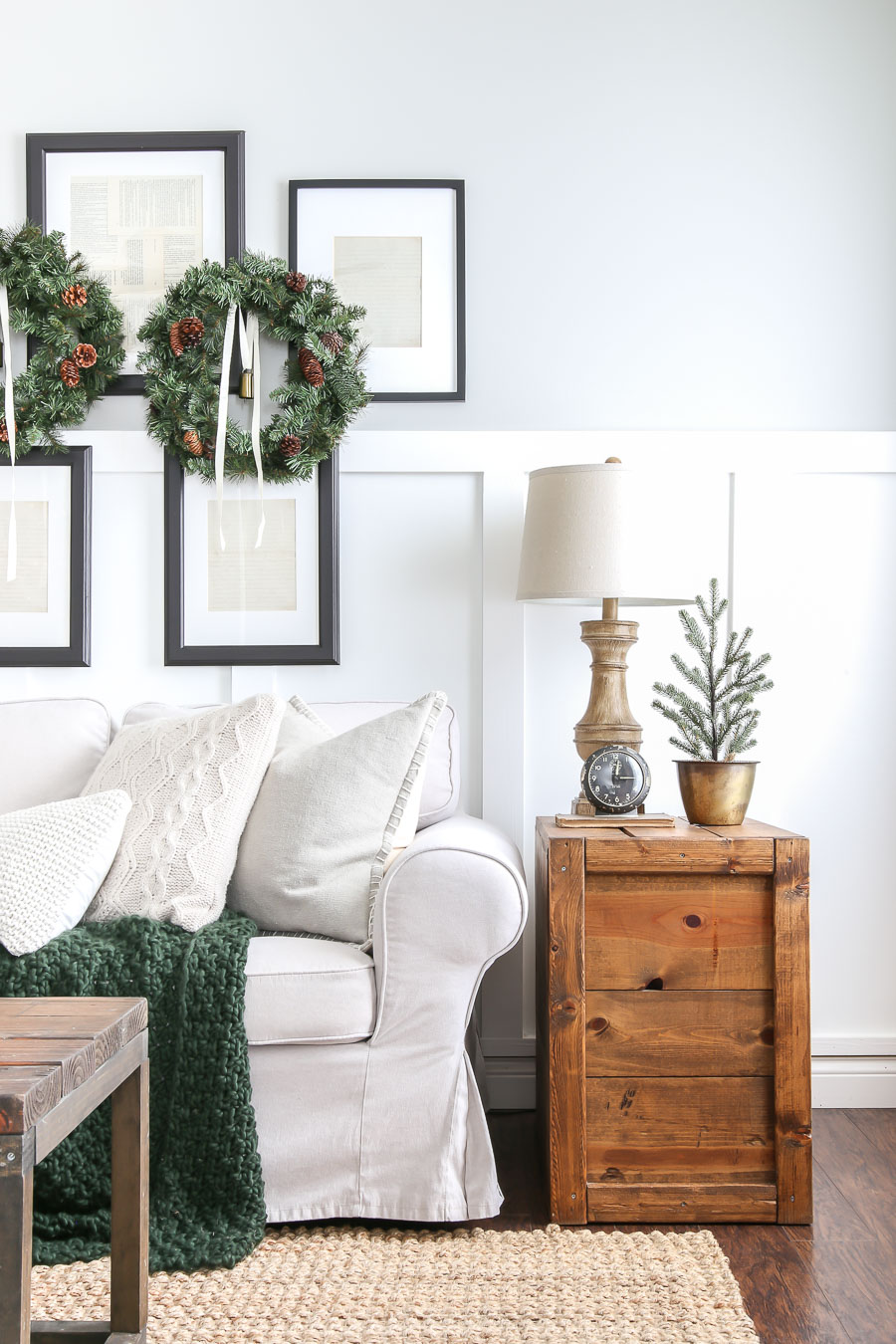 There is nothing better than making a couch extra cozy with big knitted throw blankets and knit pillows. I loved using the ivory and dark green combo this year. With wood and brass elements added in, you can't go wrong.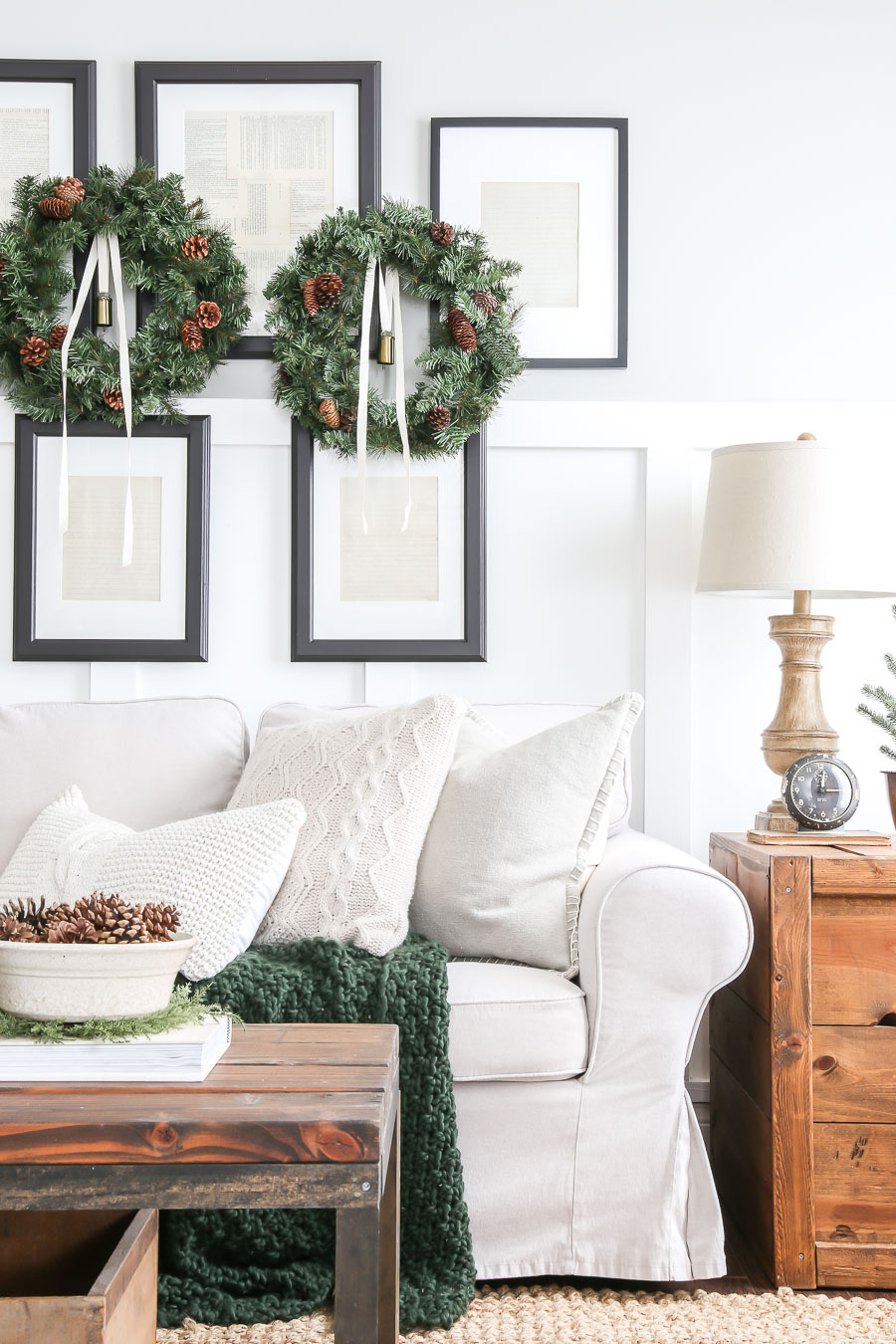 So get your scroll on and see everything that made this Christmas living room a success in my book! This space has me and the Hallmark channel written all over it for the next week!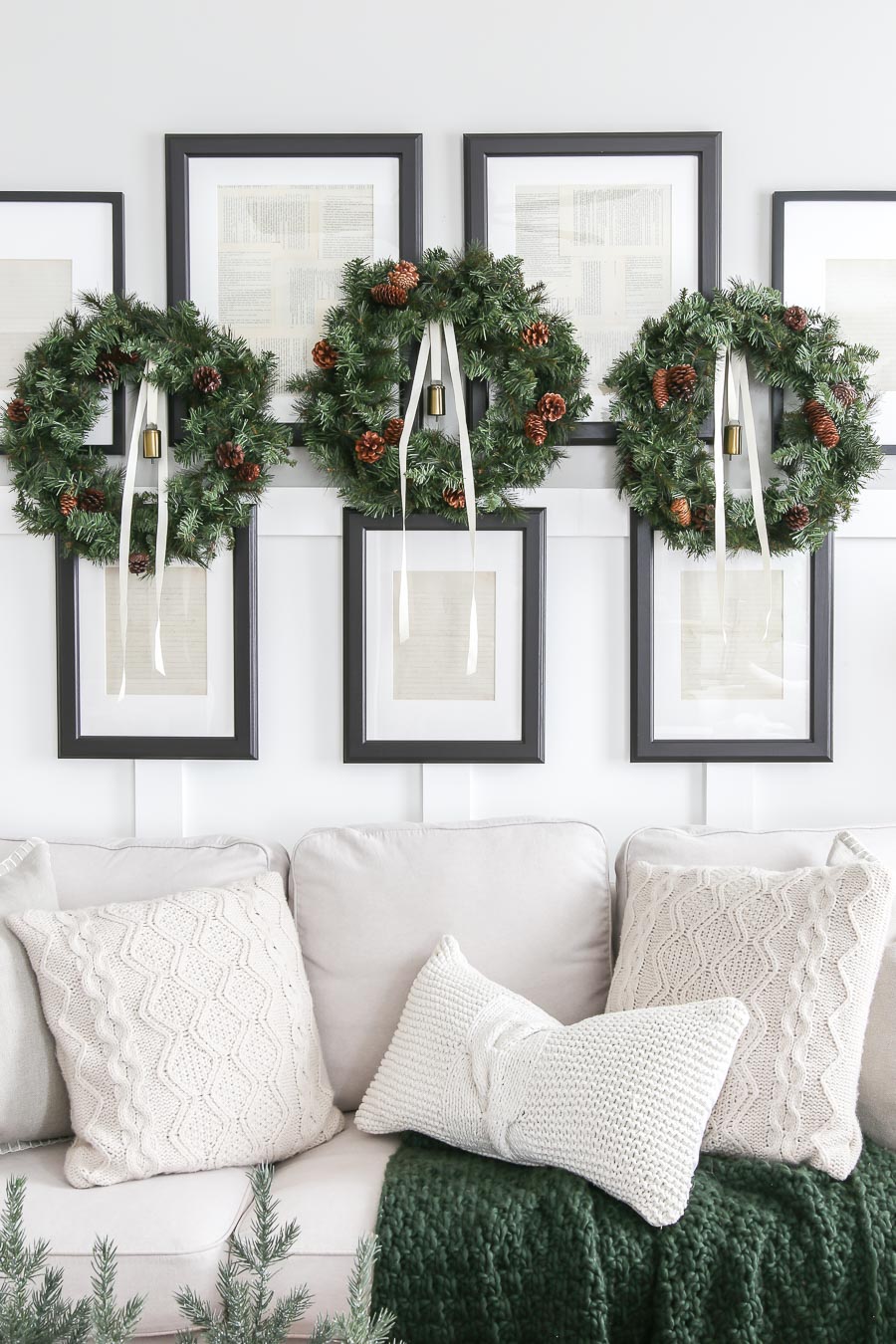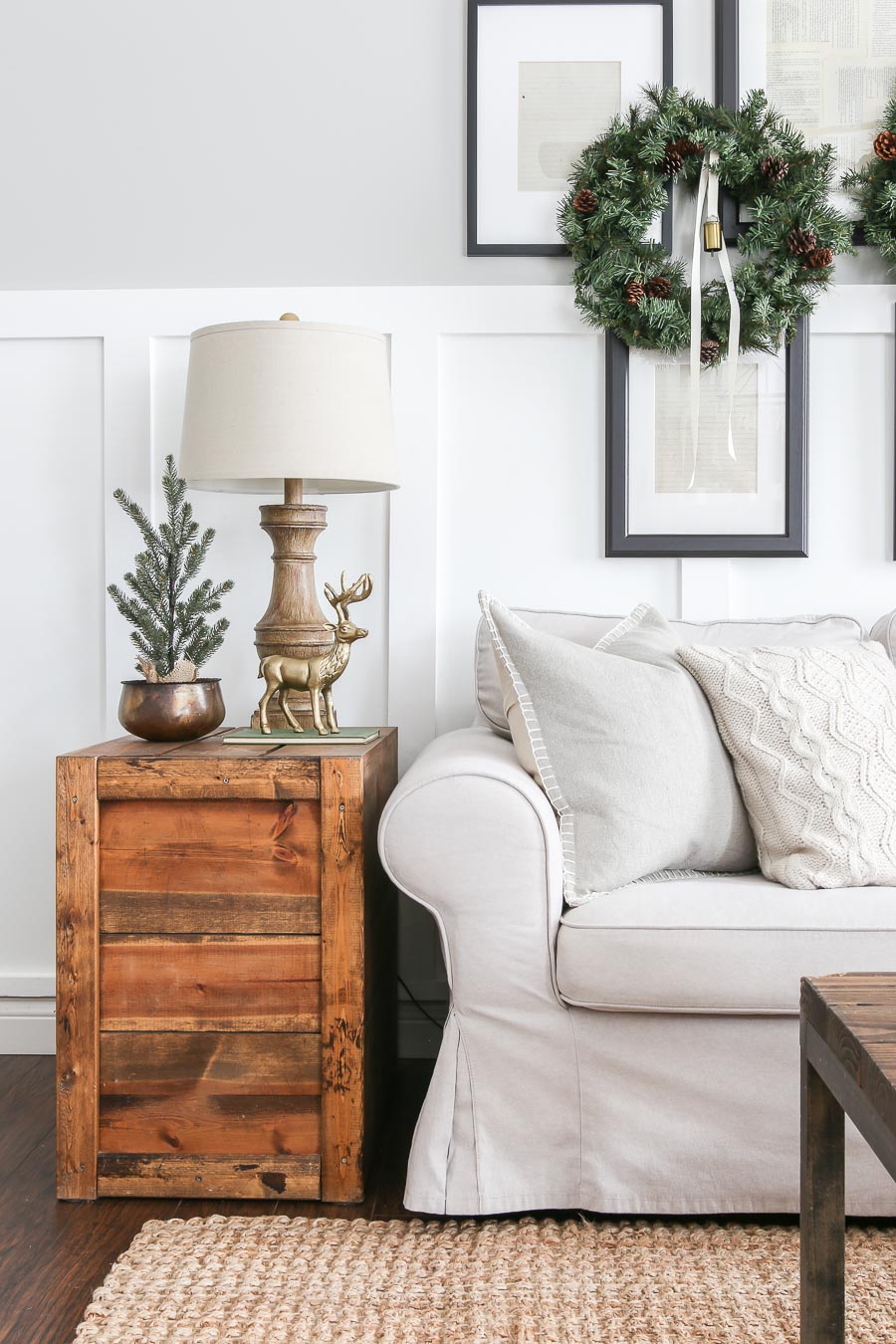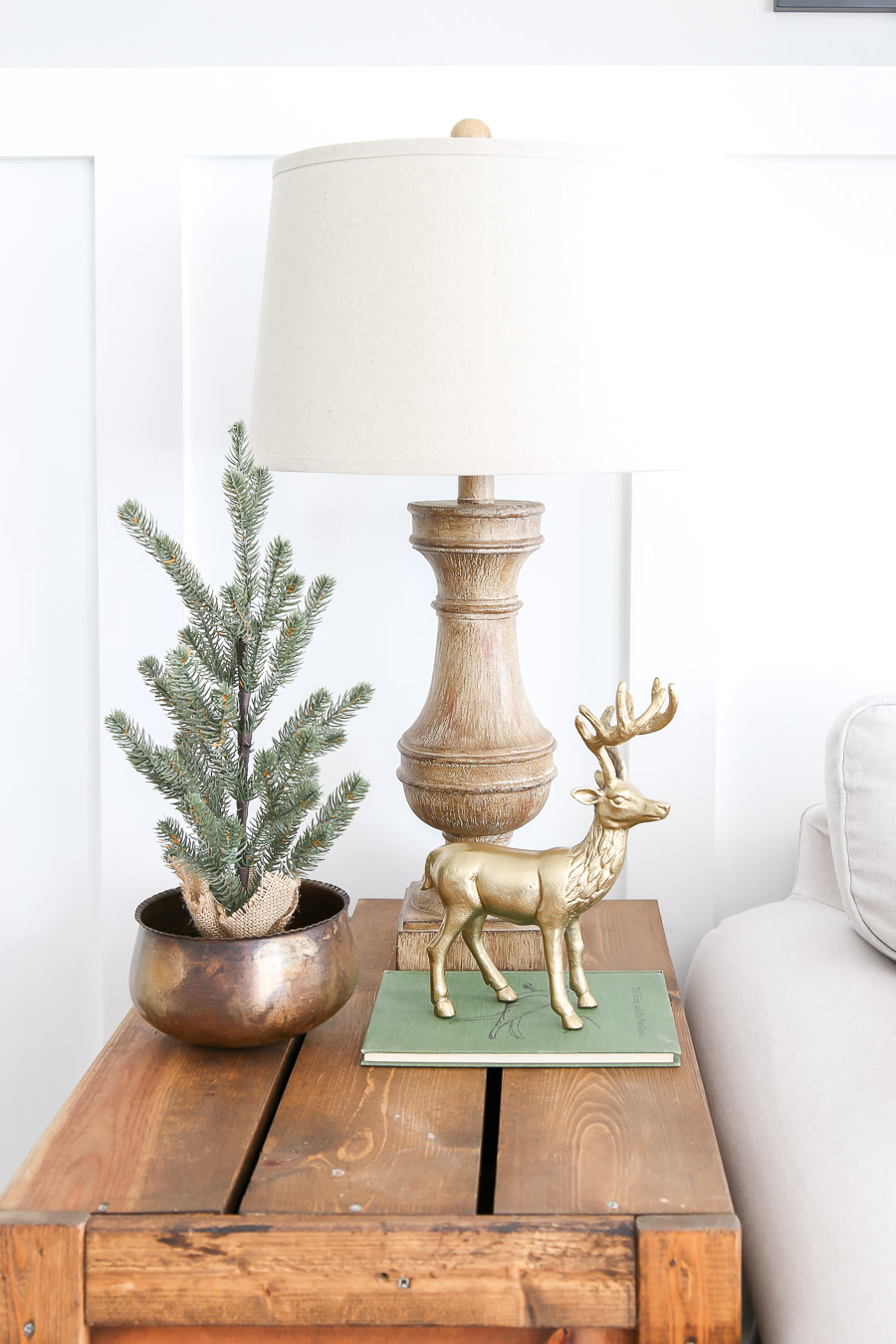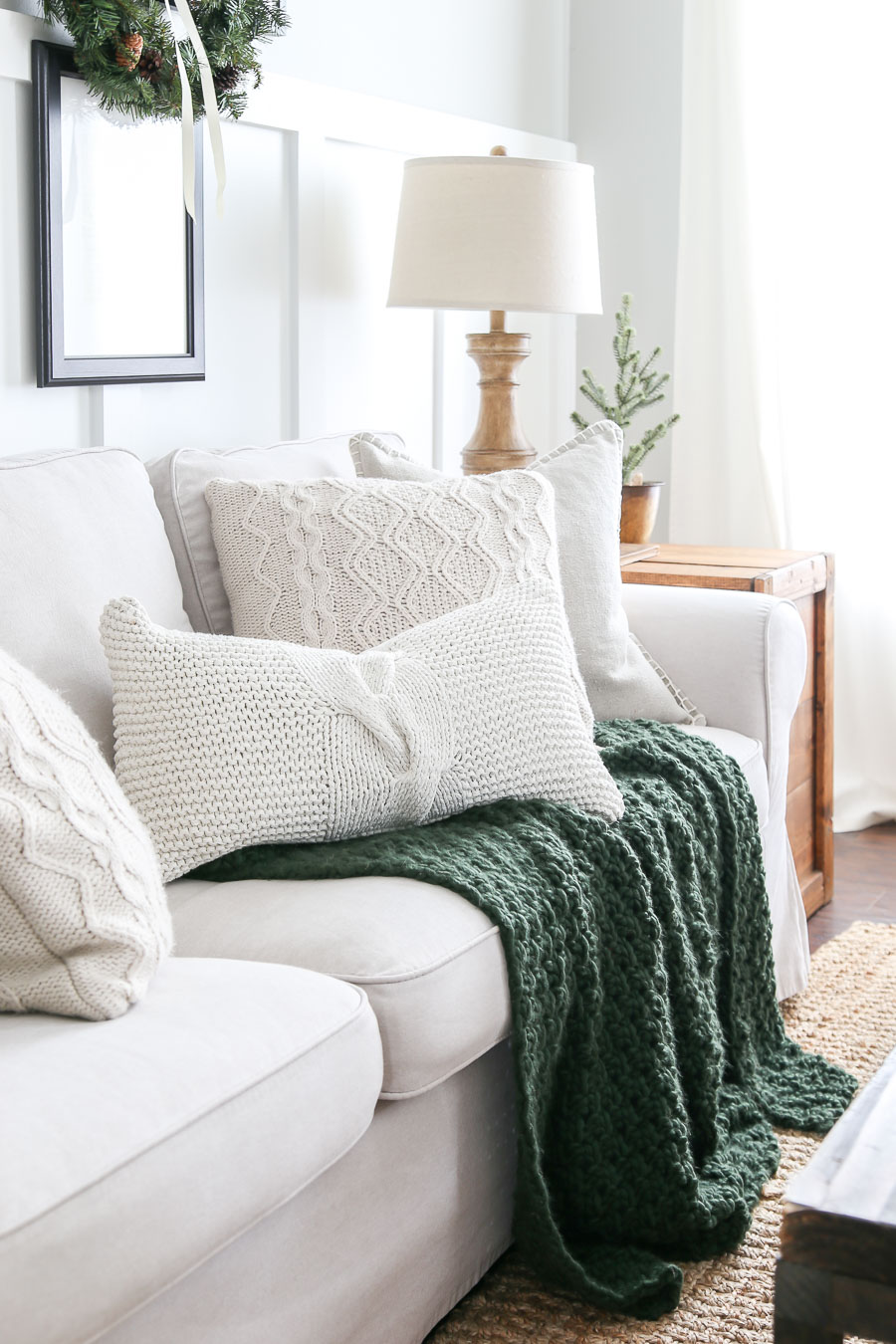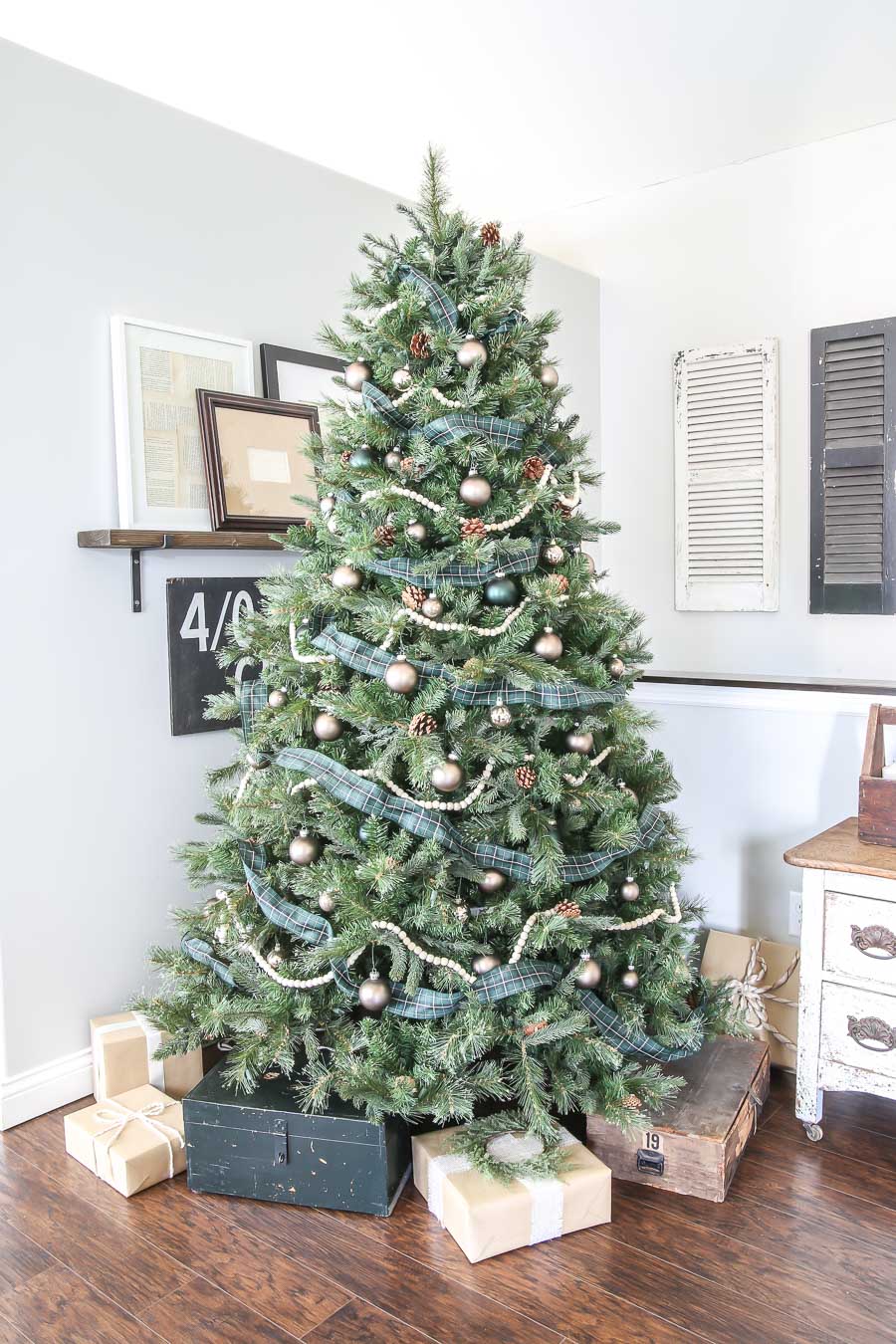 Other Christmas Posts
Shop Our Christmas Living Room
Affiliate links are provided below for your convenience. For more information, see my full disclosure here.

Pin Christmas Living Room for Later