Advent Calendar
This post may contain affiliate links. For more information please see our disclosure policy.
It's after Thanksgiving, so that means the Advent Calendar countdown to Christmas has officially begun! I've been in such a festive holiday mood lately, and even decorated way earlier than I usually do! And by way earlier I mean before Thanksgiving, which never happens. I couldn't resist this year! I have been listening to Christmas music, watching Christmas movies, and I'm almost done with my Christmas shopping…who am I!? I love Christmas, but typically I am a very last minute celebrator of the holiday. I hold on to fall as long as I possibly can since it is my favorite time of the year. Maybe it's being a part of this blogging community, and as a blogger I have to be ahead of my typical schedule. I'm okay with that! Sitting here working on my laptop with our Christmas tree lighting up the room…isn't so bad.
My projects are underway for December, and I figured my DIY Advent Calendar would be the perfect way to end November and start December off right! Believe it or not, this is my very first time even making an advent calendar, so I just improvised with some things I already had. Hope you love it!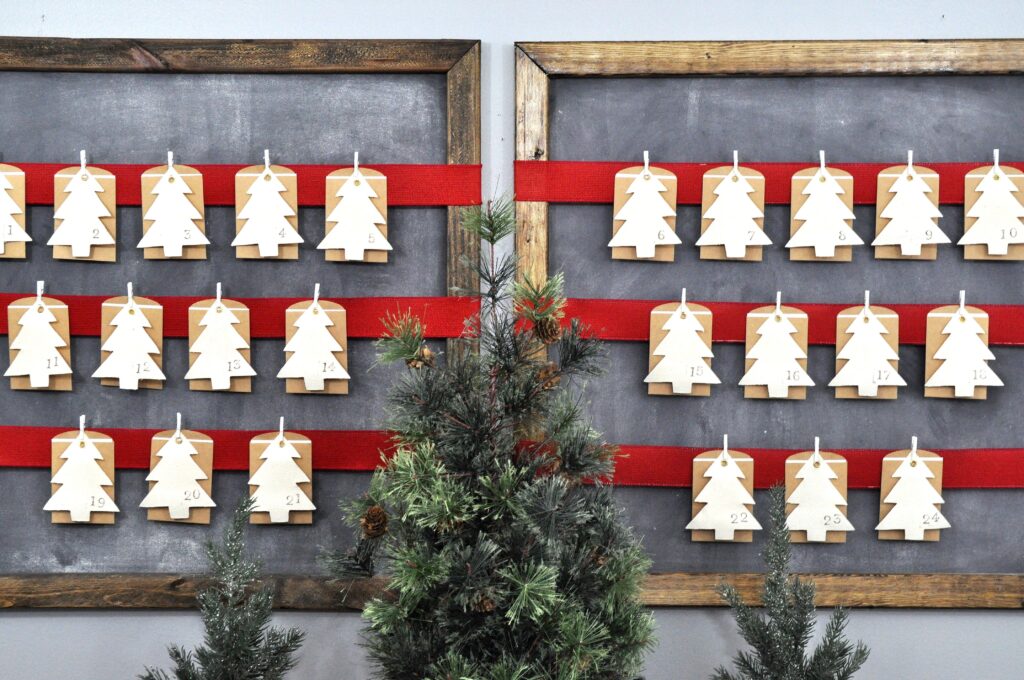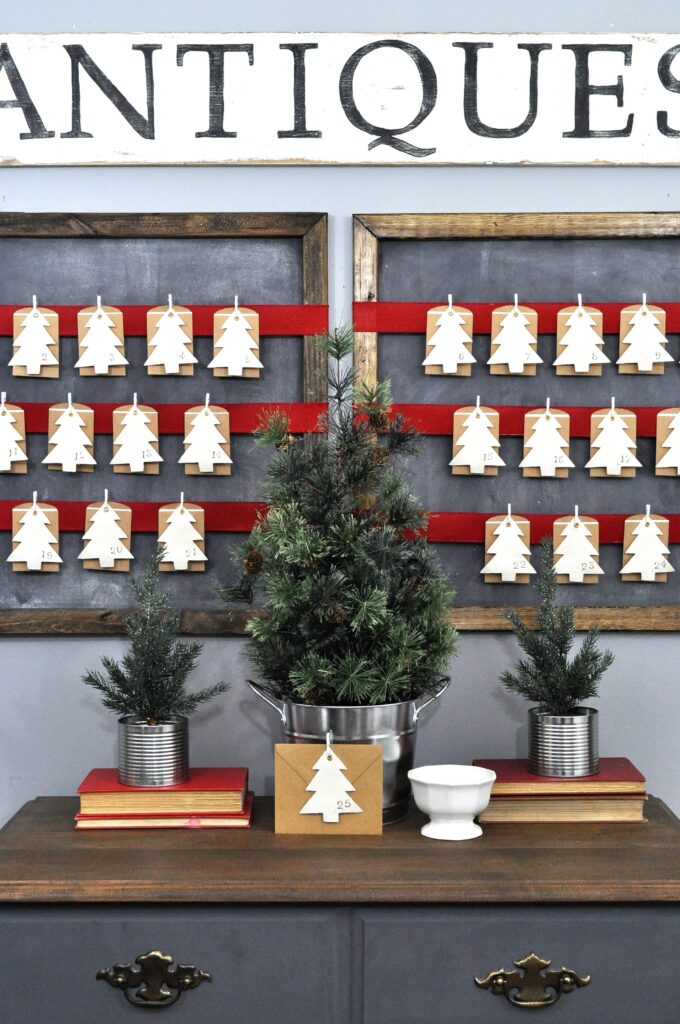 My office has these two DIY Chalkboards that I made hanging up above a thrifted cabinet I gave a makeover, and I thought this would be the perfect spot for my advent calendar to go. I attached some red burlap ribbon across each chalkboard to clothespin my kraft activity envelopes to. I found these adorable little cutout trees to add also, and used my stamp set to stamp the numbers onto them. I think keeping the colors neutral, with a pop of Christmas red works perfectly in my office!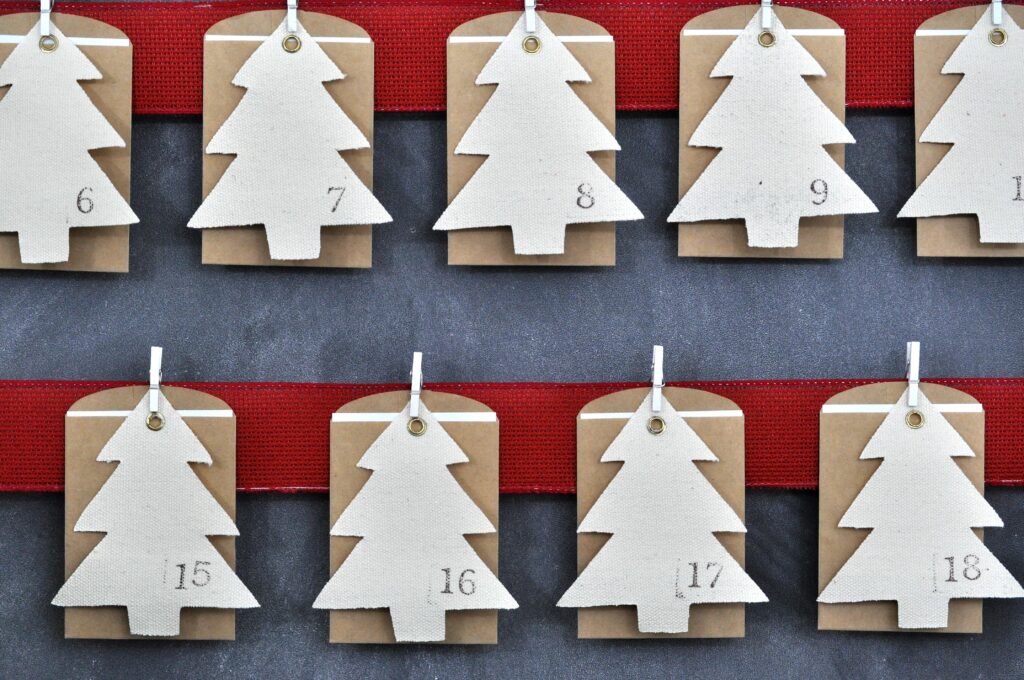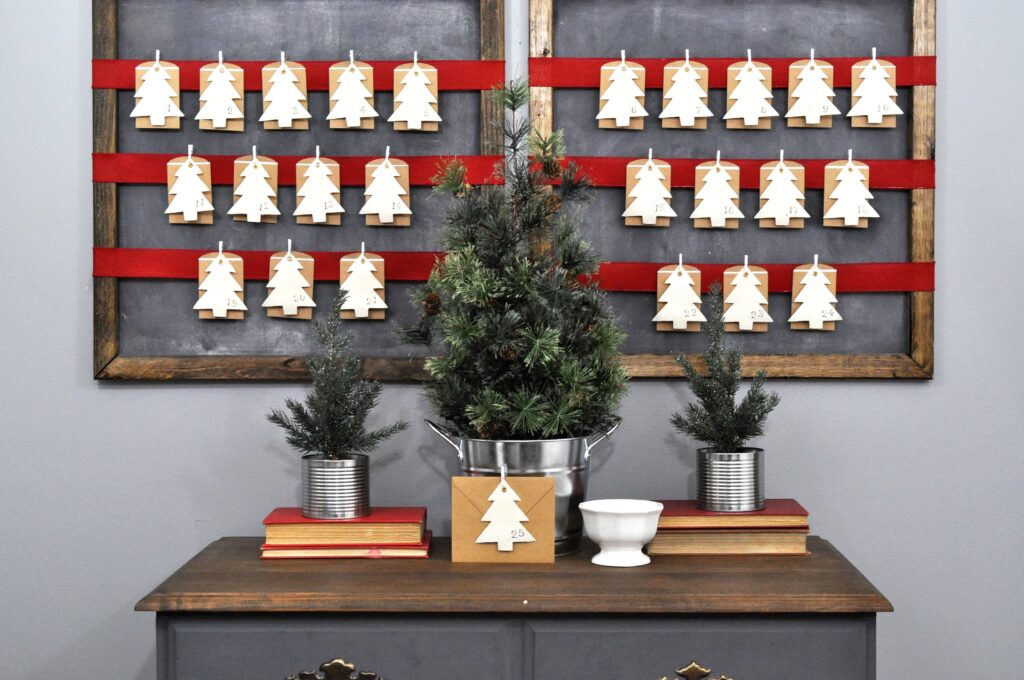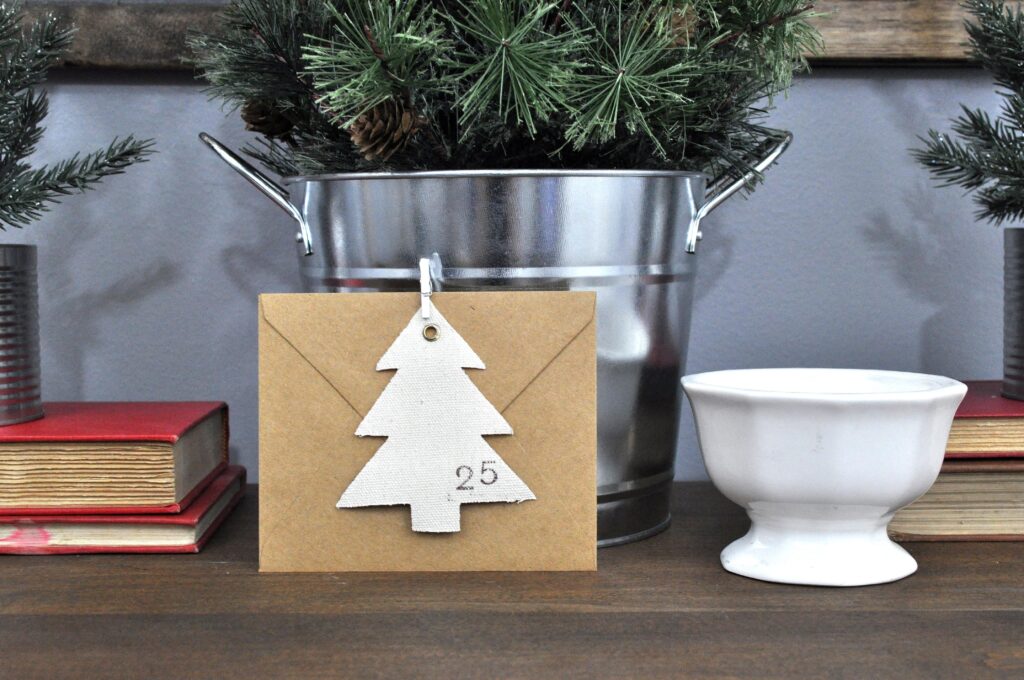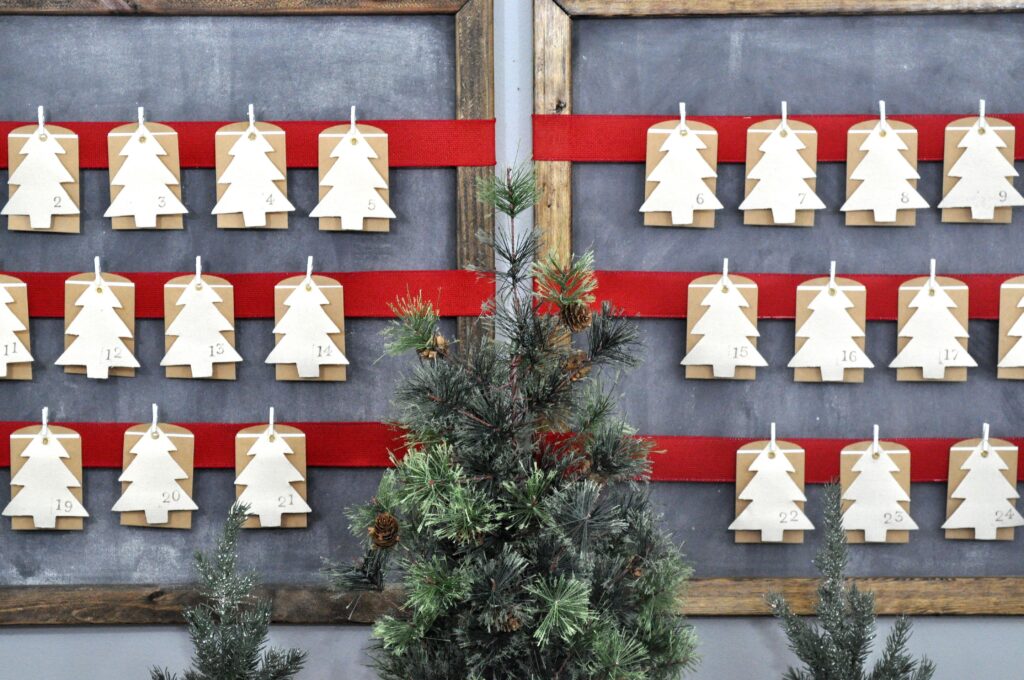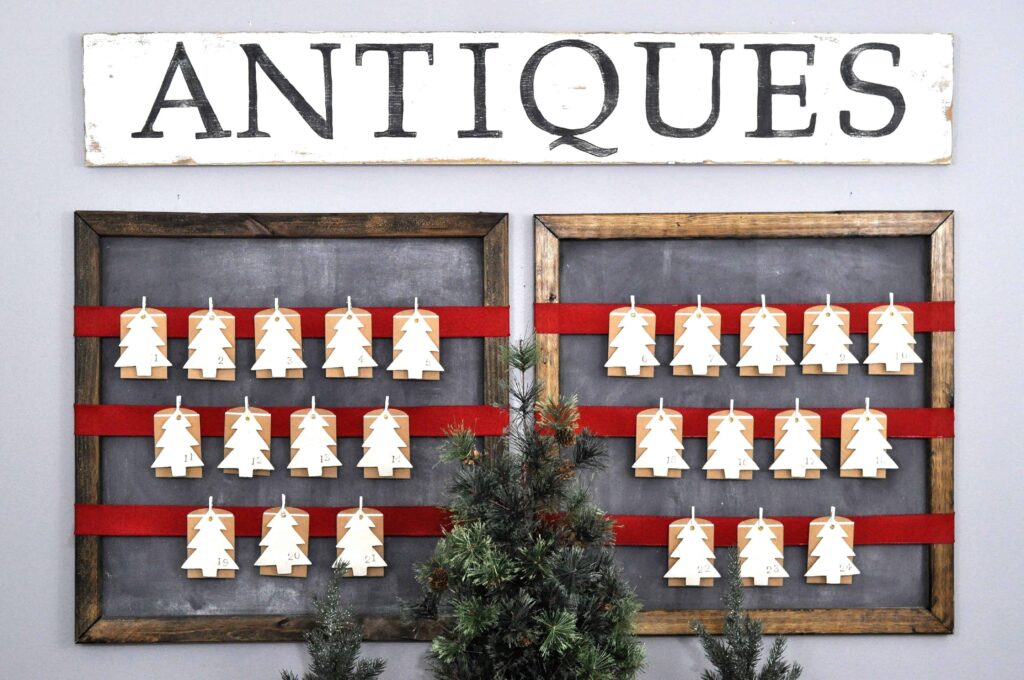 I love that you can fill your advent calendar with daily holiday activities, dates with your better half, or random acts of kindness. There are so many fun ideas!
I am really excited to show you the rest of my Christmas décor! Hopefully I'll be posting a full holiday home tour soon!