Farmhouse Christmas Home Tour
This post may contain affiliate links. For more information please see our disclosure policy.
It's the most wonderful time of the year!!! Christmas time! It's also time again for you to grab a cup of hot cocoa, cuddle up in a cozy blanket, and enjoy all of the lovely Christmas Home Tours that have been going on recently here in the blogging world. I am super excited to have teamed up with some of my favorite ladies again to bring you our Farmhouse Christmas Home Tour. I participated in my first fall tour with them back in October that you can find [here]. More than sharing my home with all of you, I encourage you to go and visit all of theirs as well! Who doesn't love being nosey and getting to peek inside other peoples houses?! I know I am not alone in this! I promise you will absolutely be inspired and it will put you in the holiday spirit!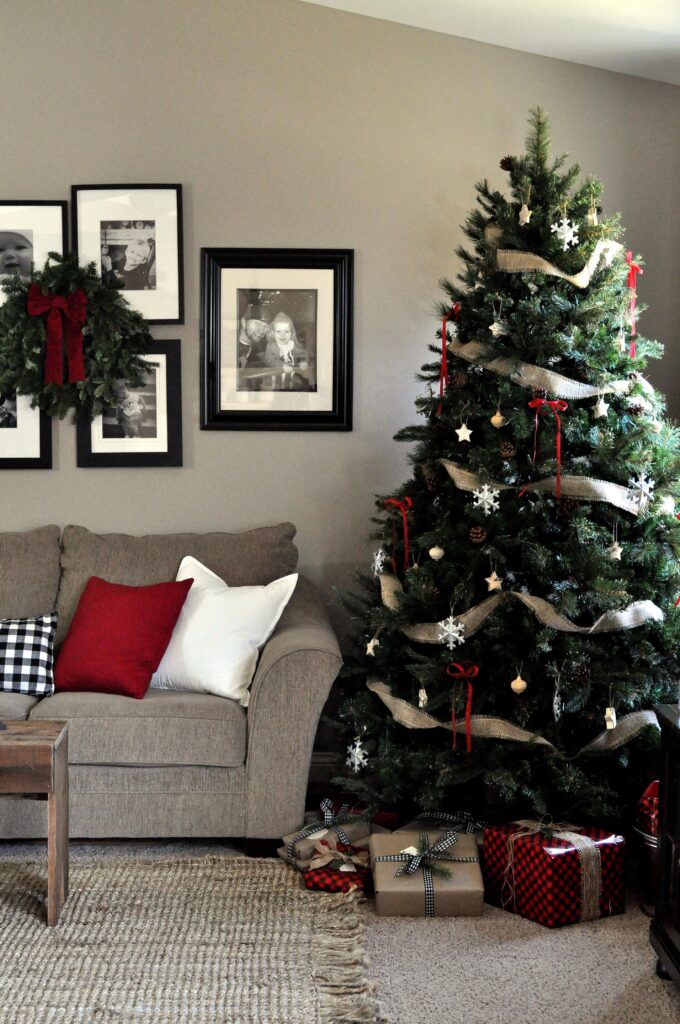 The first room up is our living room. Like I said in the fall home tour, this room hasn't really been touched yet since we moved in…(ahem…almost 3 years ago…)! It is in desperate need of a makeover, which will be coming soon, hopefully. For now, I just work with what I have! Since I use mostly neutral colors, I really wanted to add in pops of red and a lot of greenery for the holidays.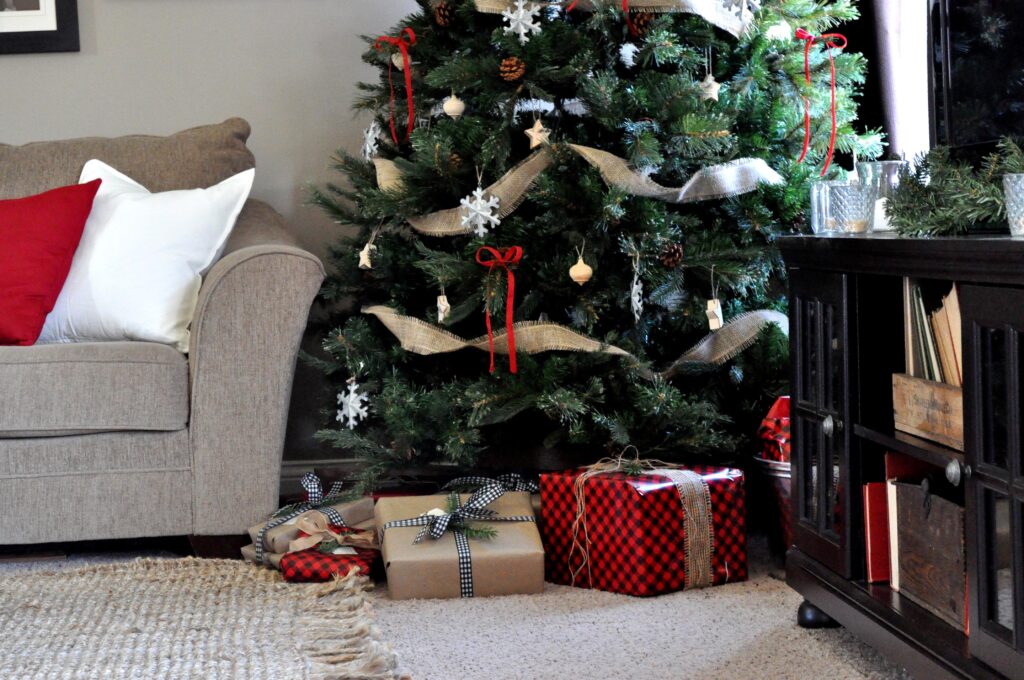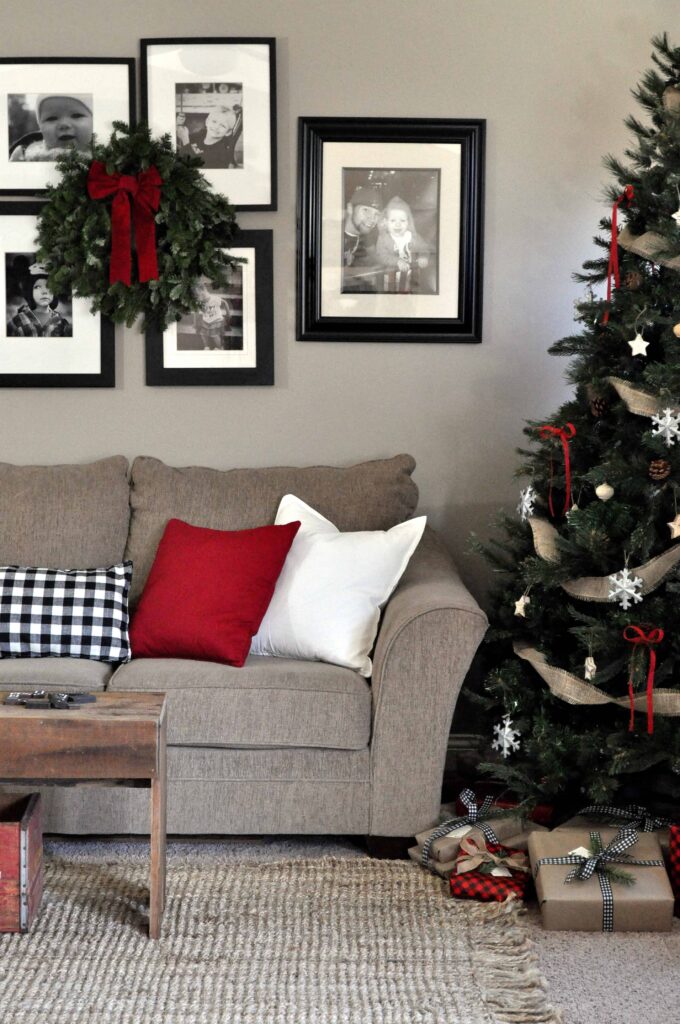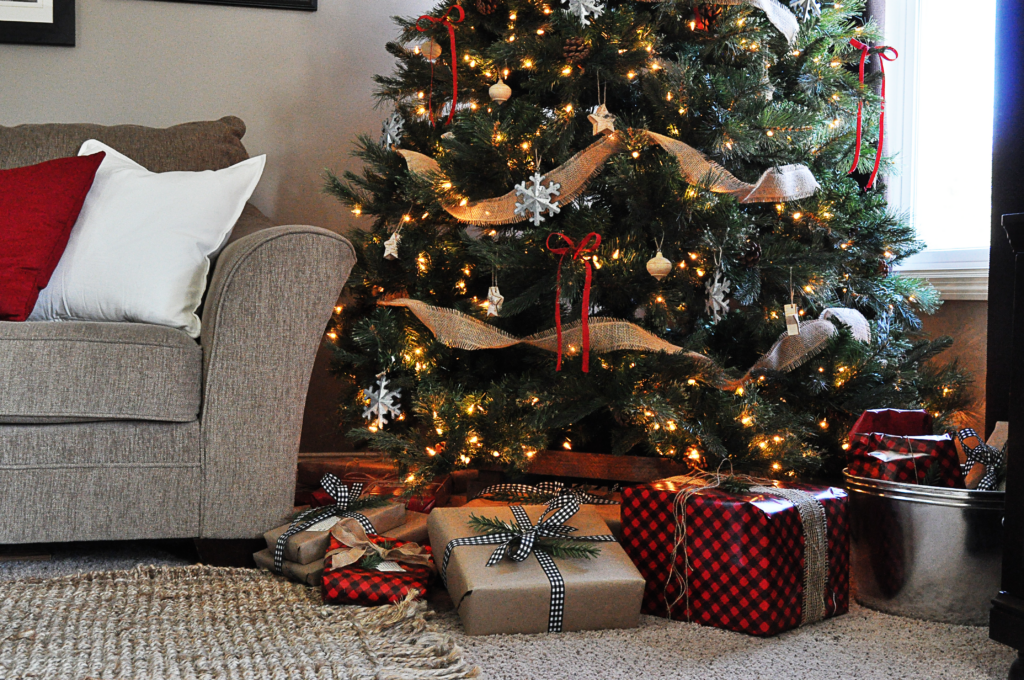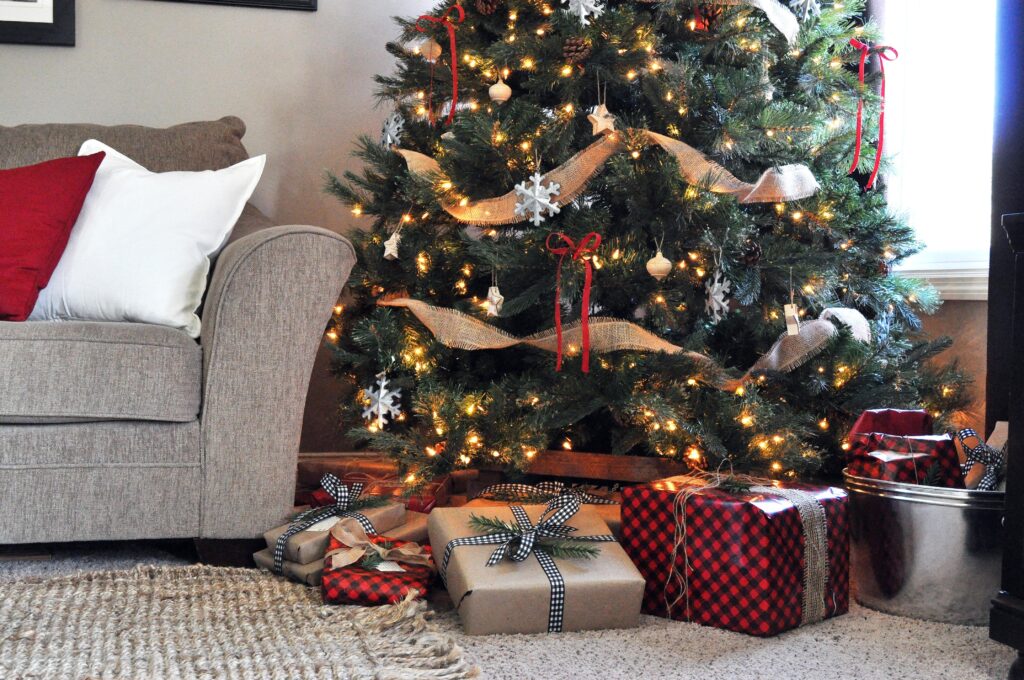 For me it was all about buffalo check and plaid this Christmas! I tried to separate the two and keep the check in our living and dining room, and the plaid in our guest room. It pairs so nicely with the natural greenery and wreaths I have throughout the house. Also I have a secret, that cute little black and white pillow is made from two Target Dollar Spot placemats! I just sewed them together and stuffed them!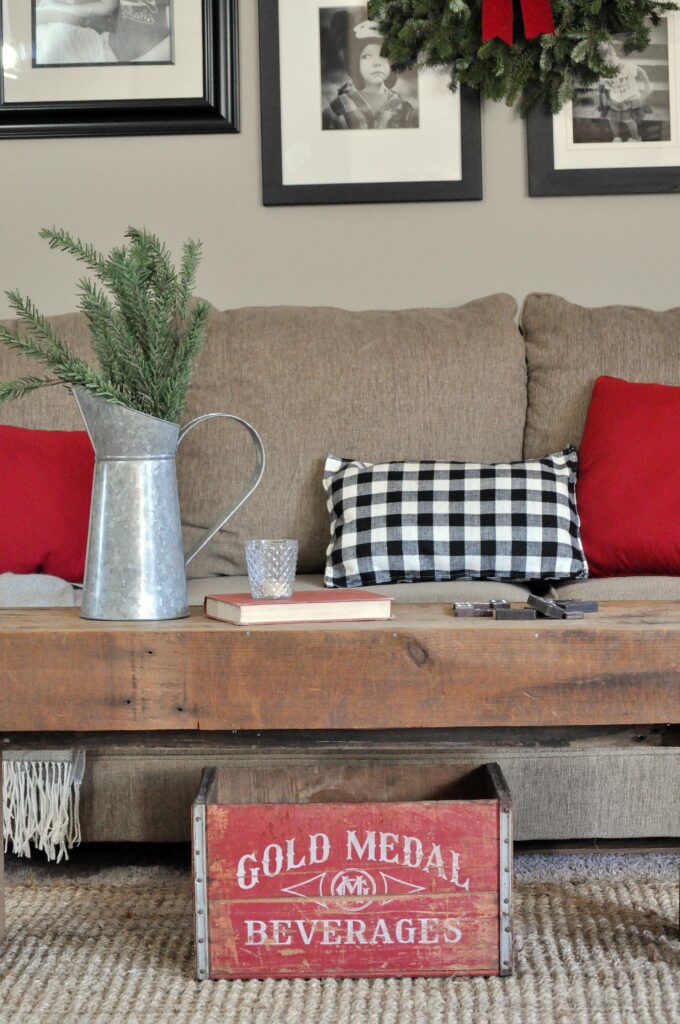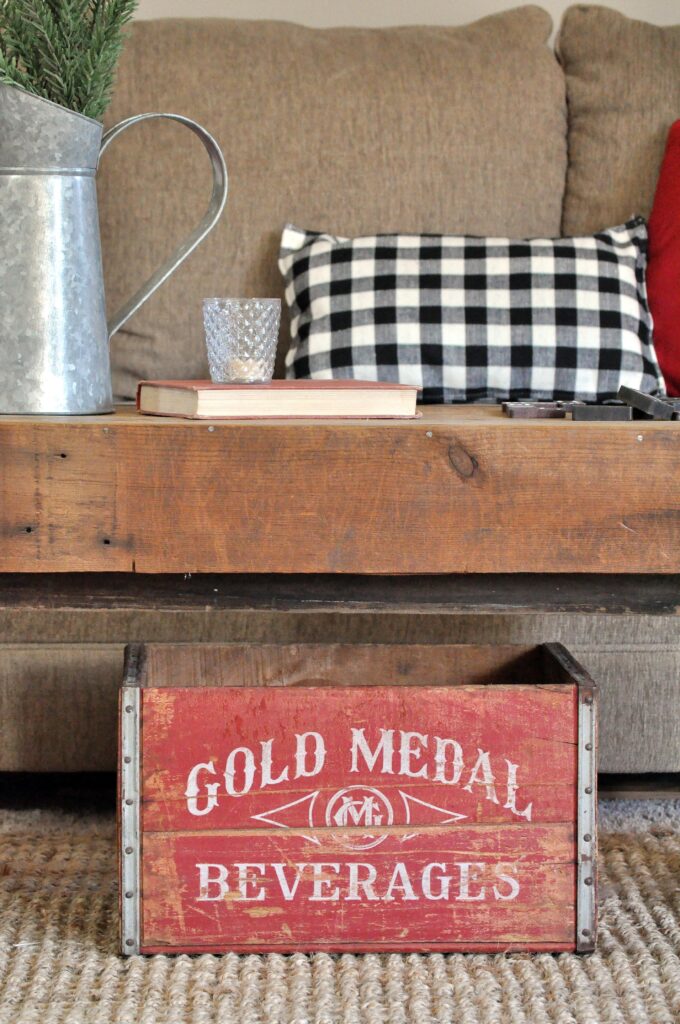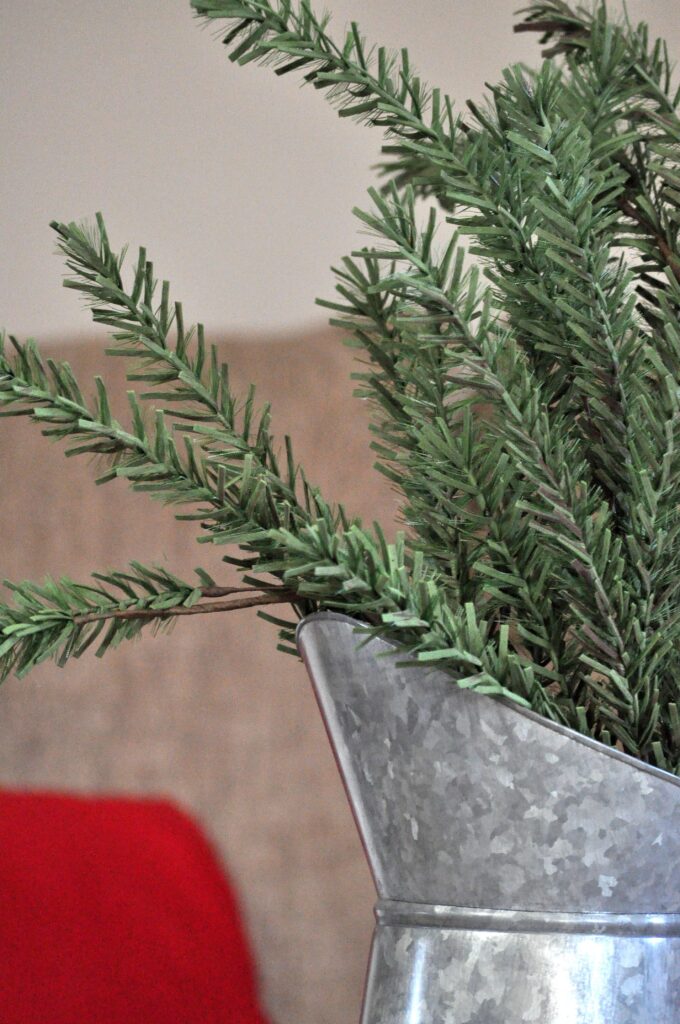 Our dining room is always my favorite to decorate. I started with the same buffalo check placemats that I made that cute pillow out of on the table, and just went from there. I used some already wrapped presents to stack on top of our hutch to bring in a pop of red, and lots of greenery!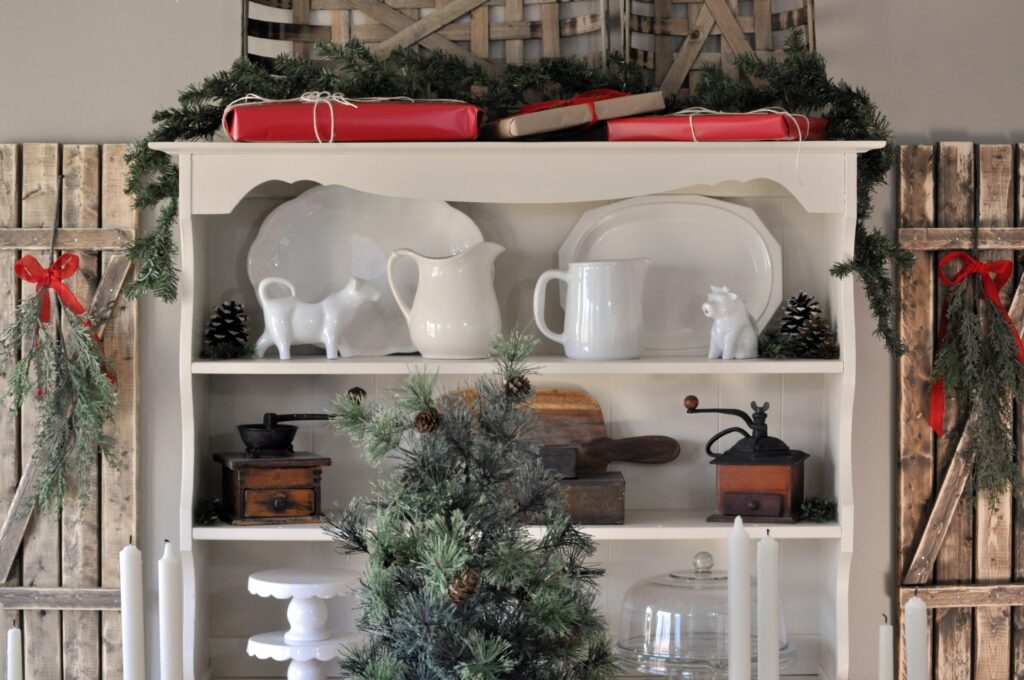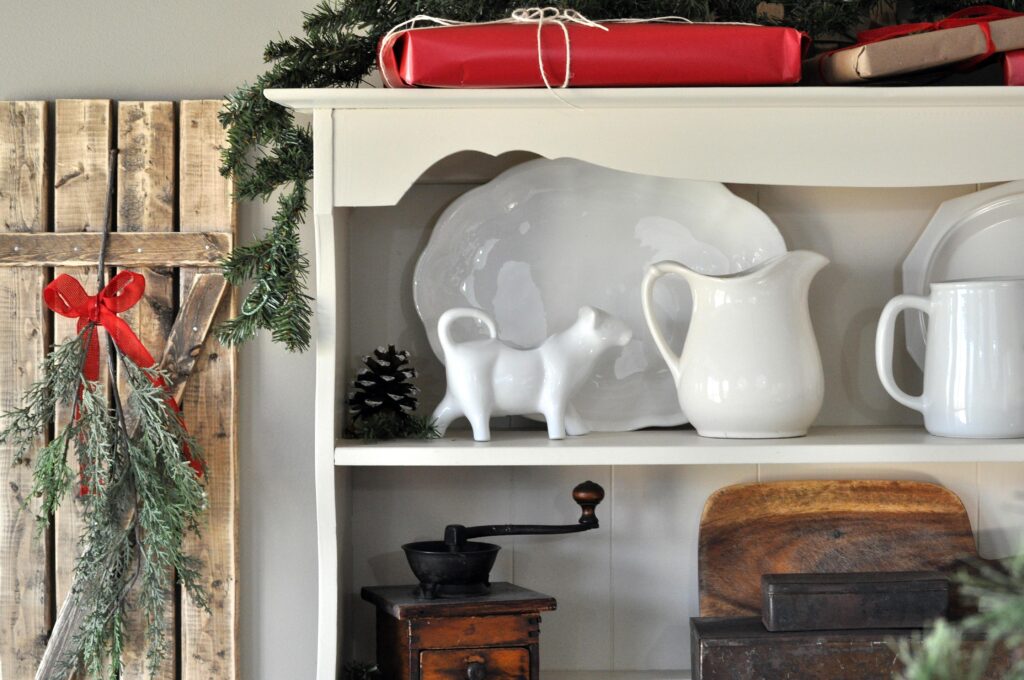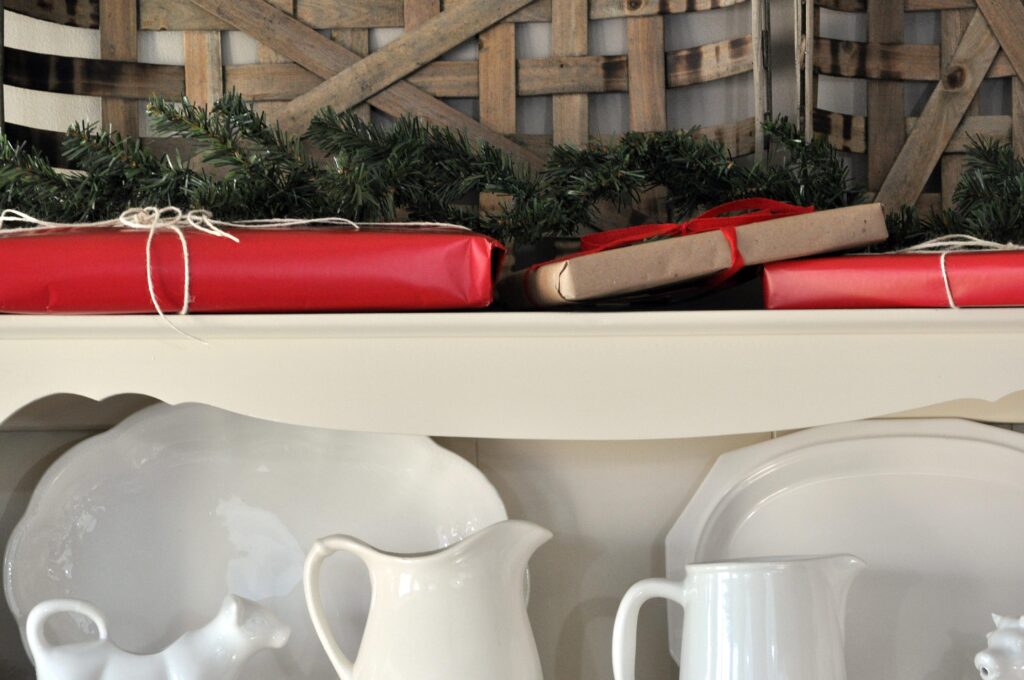 Can we address my complete obsession with brass candlesticks right now!? I love them. I actually just have a general obsession with any candlestick at the moment, but these…I absolutely adore! I think they go so well on our farmhouse table surrounded by pinecone stems.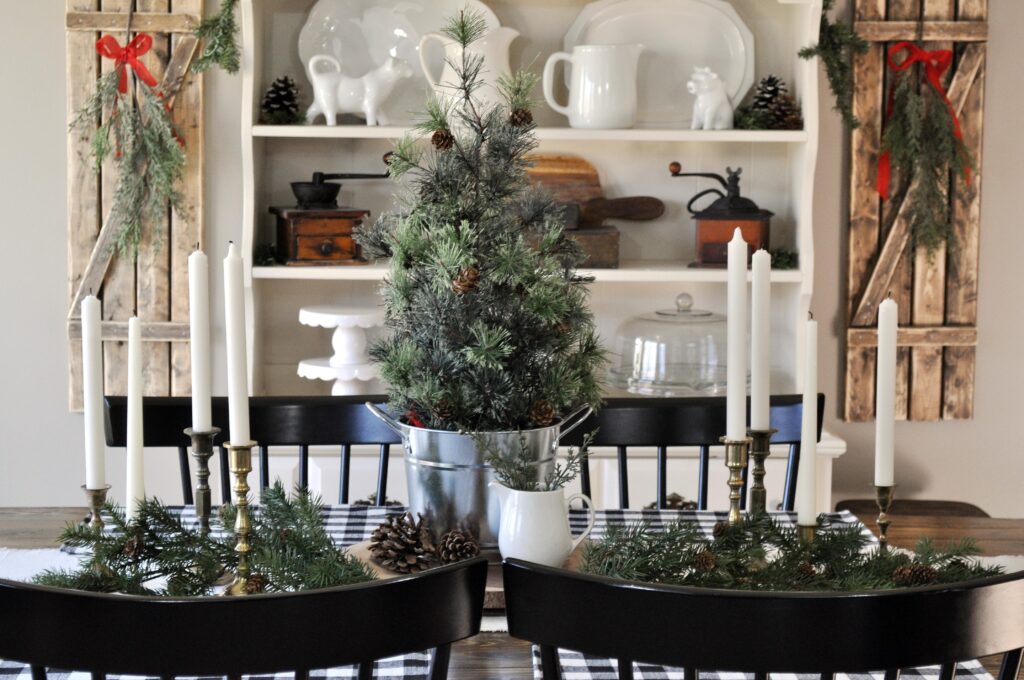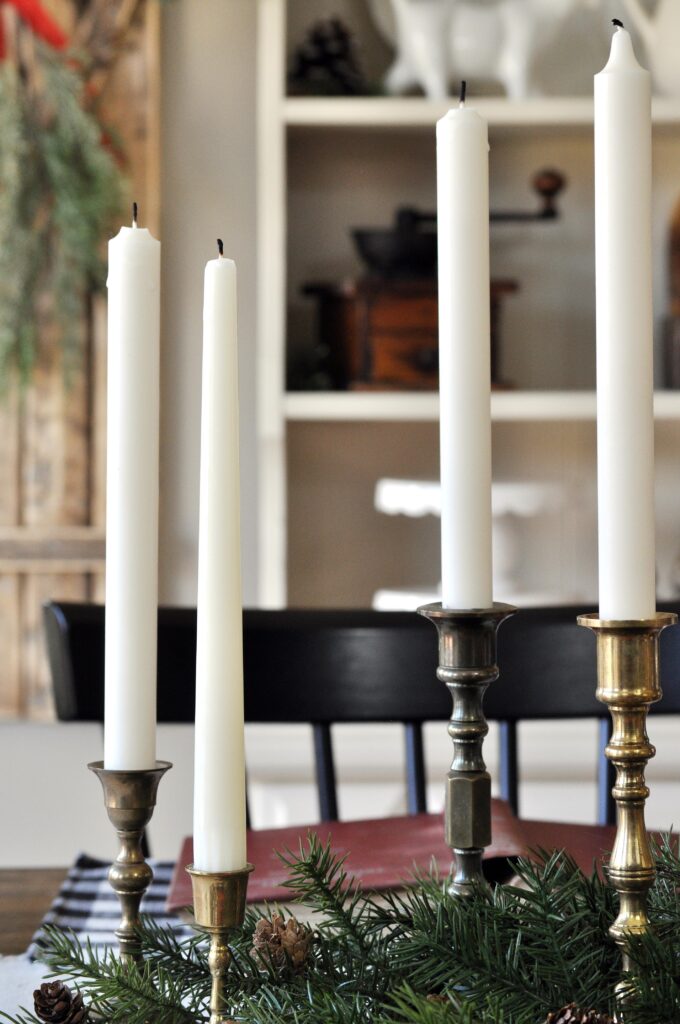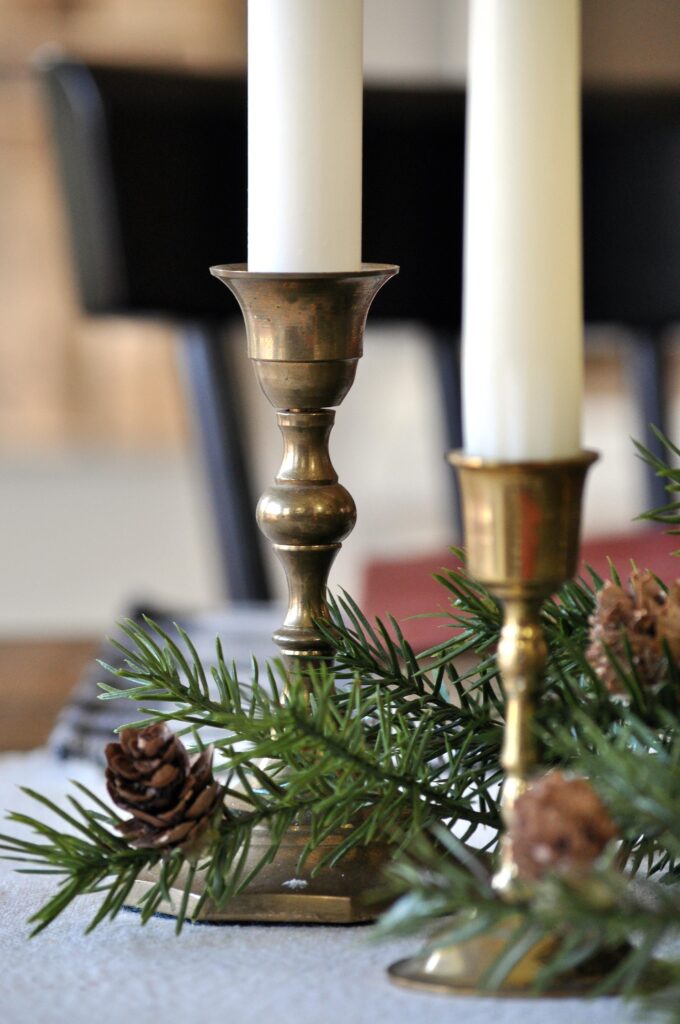 So, this book idea was a happy accident. Don't you love those? I was going to just stack a few red books under my brass candlesticks to keep the flow of color going in this space, but then I set the book down like so, and it just worked! I gathered up more vintage red books and used them as kind of a place setting. I love love love how this looks!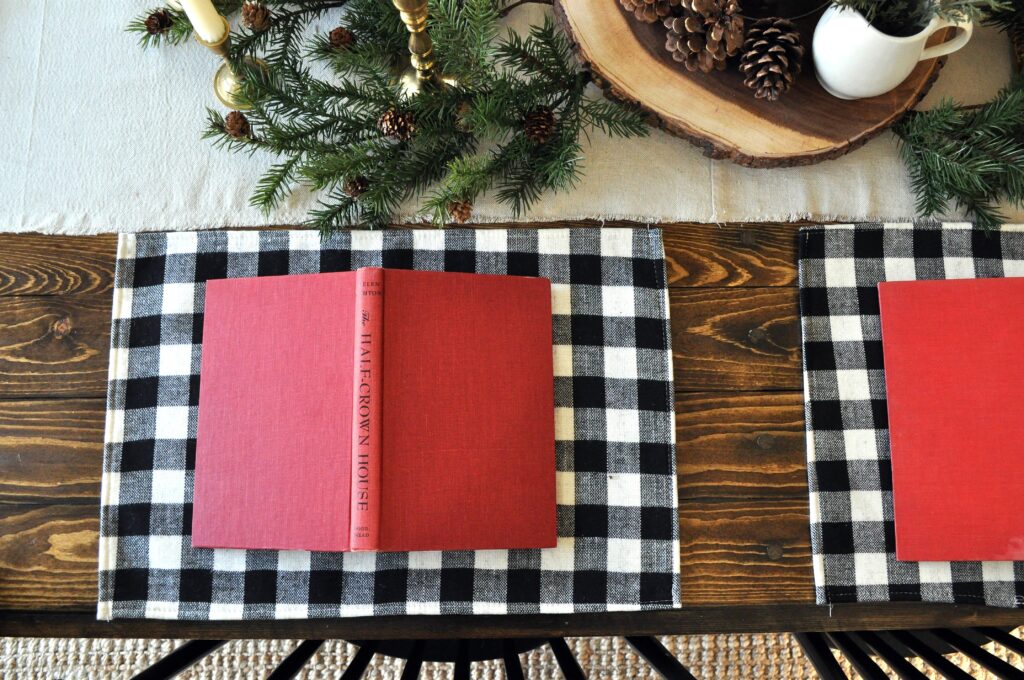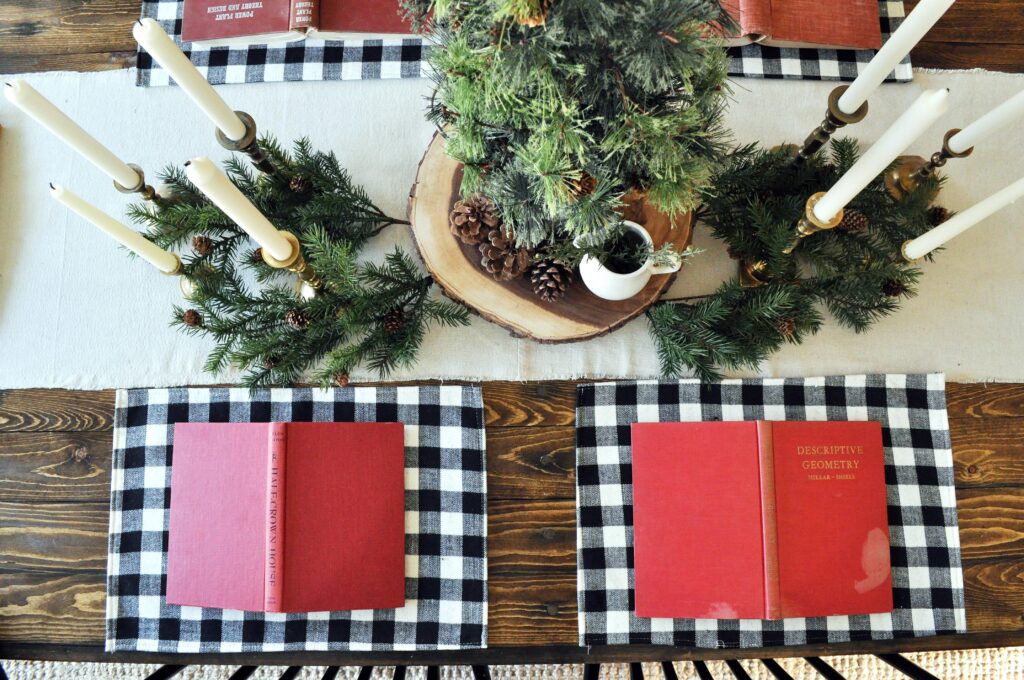 On we go to the guest room…my favorite Christmas room of them all! I hate to say this, because I am not the best at lighting, and photography in general, but my photos do not do justice to how warm and inviting this room is. I mixed a lot of elements and patterns, and it just goes so nicely together.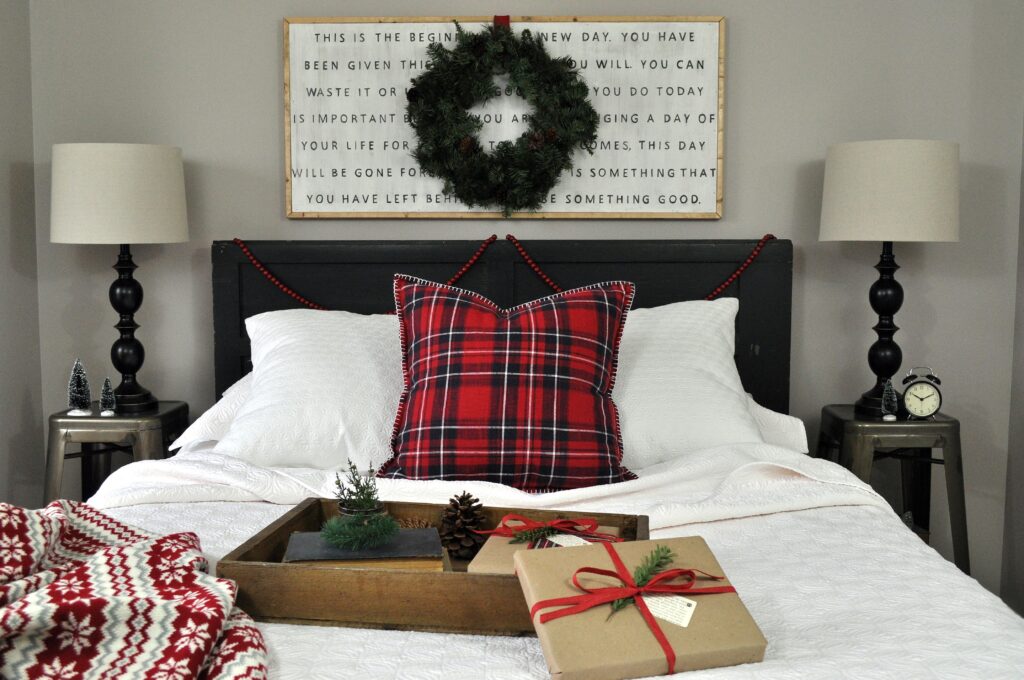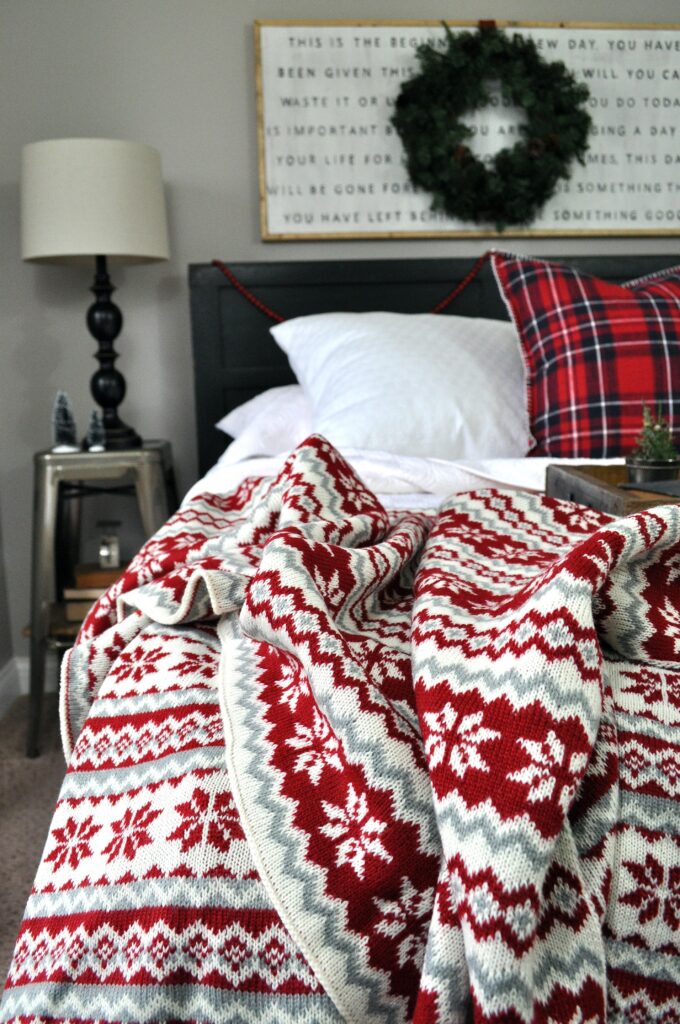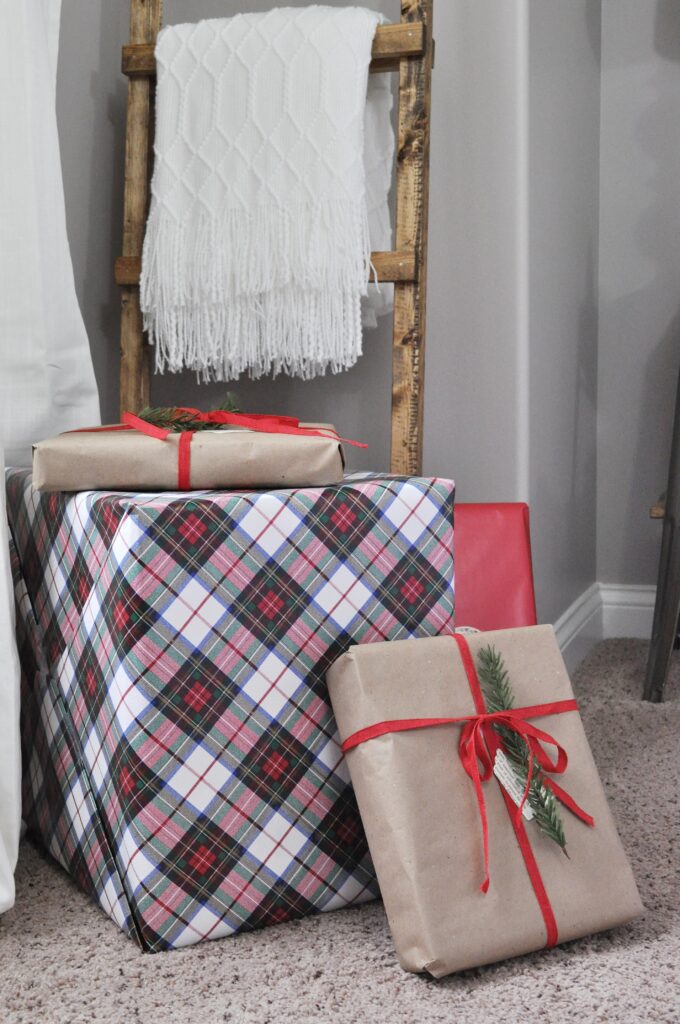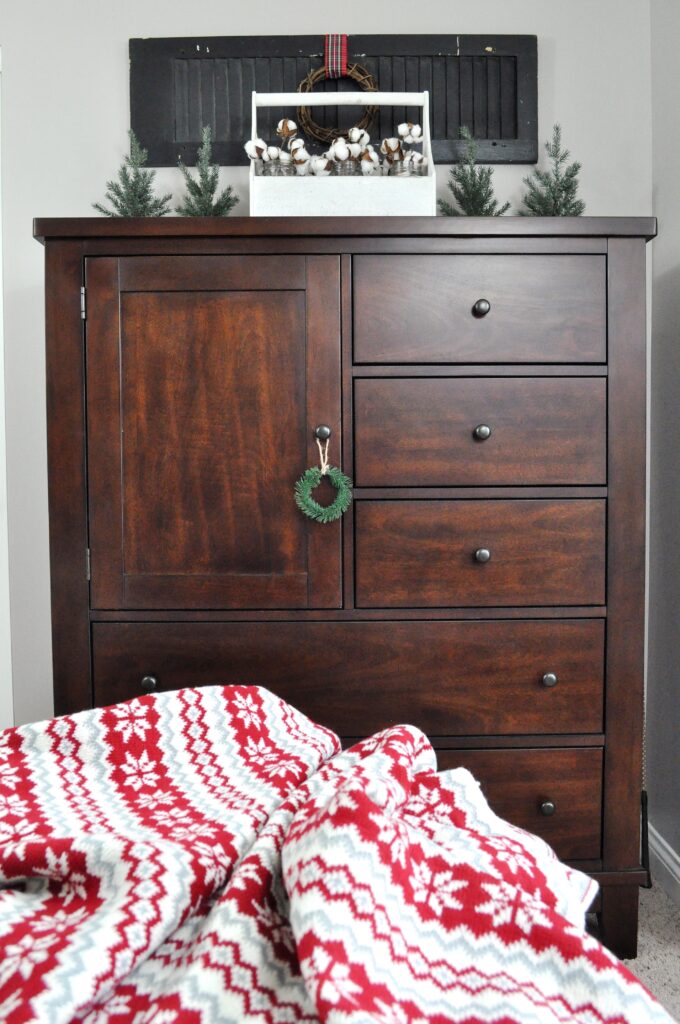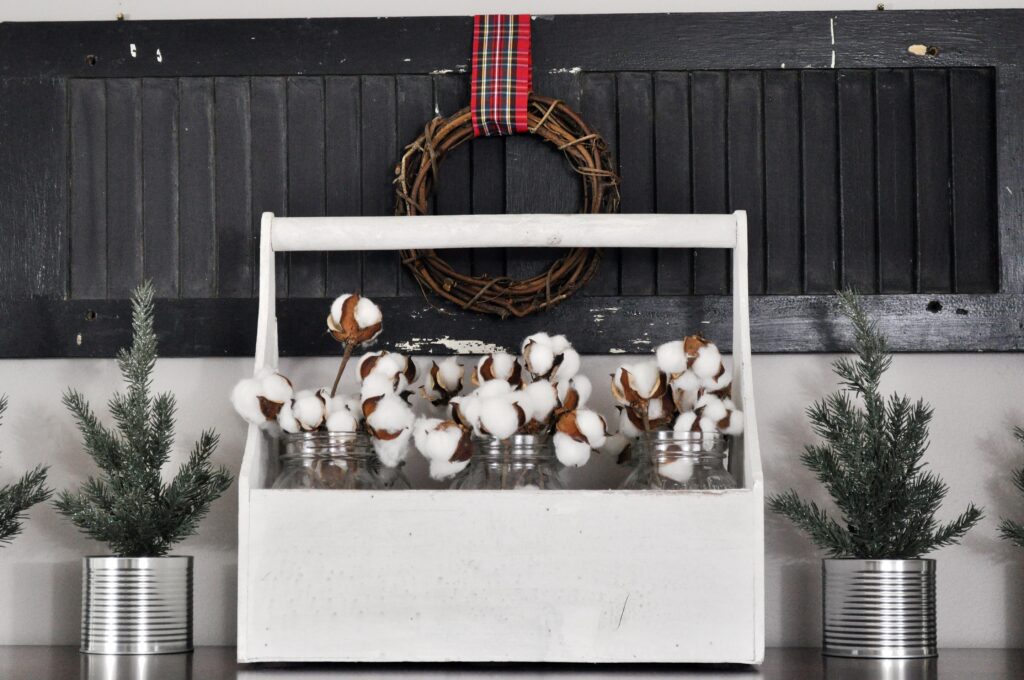 My office isn't really done being put together, but I did manage to get my advent calendar up and running! such a fun little DIY project! All the details on it (here).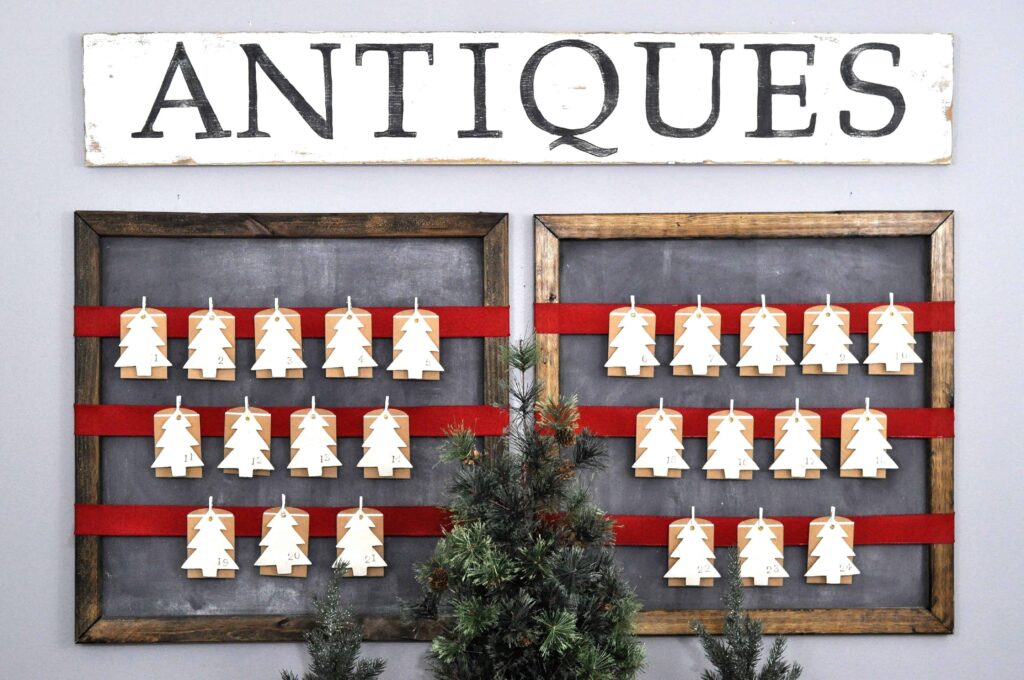 I hope you enjoyed my Farmhouse Christmas Home Tour! Do not forget to check out all of these other ladies BEAUTIFUL Christmas homes!