Toddler Mini House Christmas Tree
This post may contain affiliate links. For more information please see our disclosure policy.
Our toddler Christmas tree is decked out in mini houses, wooden ornaments, and fun white garland. Come and see how we got this festive look for our little girl!
Our toddler is obsessed with her Christmas tree. She has decorated it, and redecorated it about a million times now. Her design method is mostly to place all the ornaments on the bottom branches in big clusters.
The more ornaments she can get on one single branch, the better.
It's actually been so cute to watch her. Her whole process just makes me laugh, and makes me so very happy. I did have to bribe her away from her room and lock the door in order to really decorate it, and take photos.
But you bet I will let her pull everything back off and start from scratch after I'm done.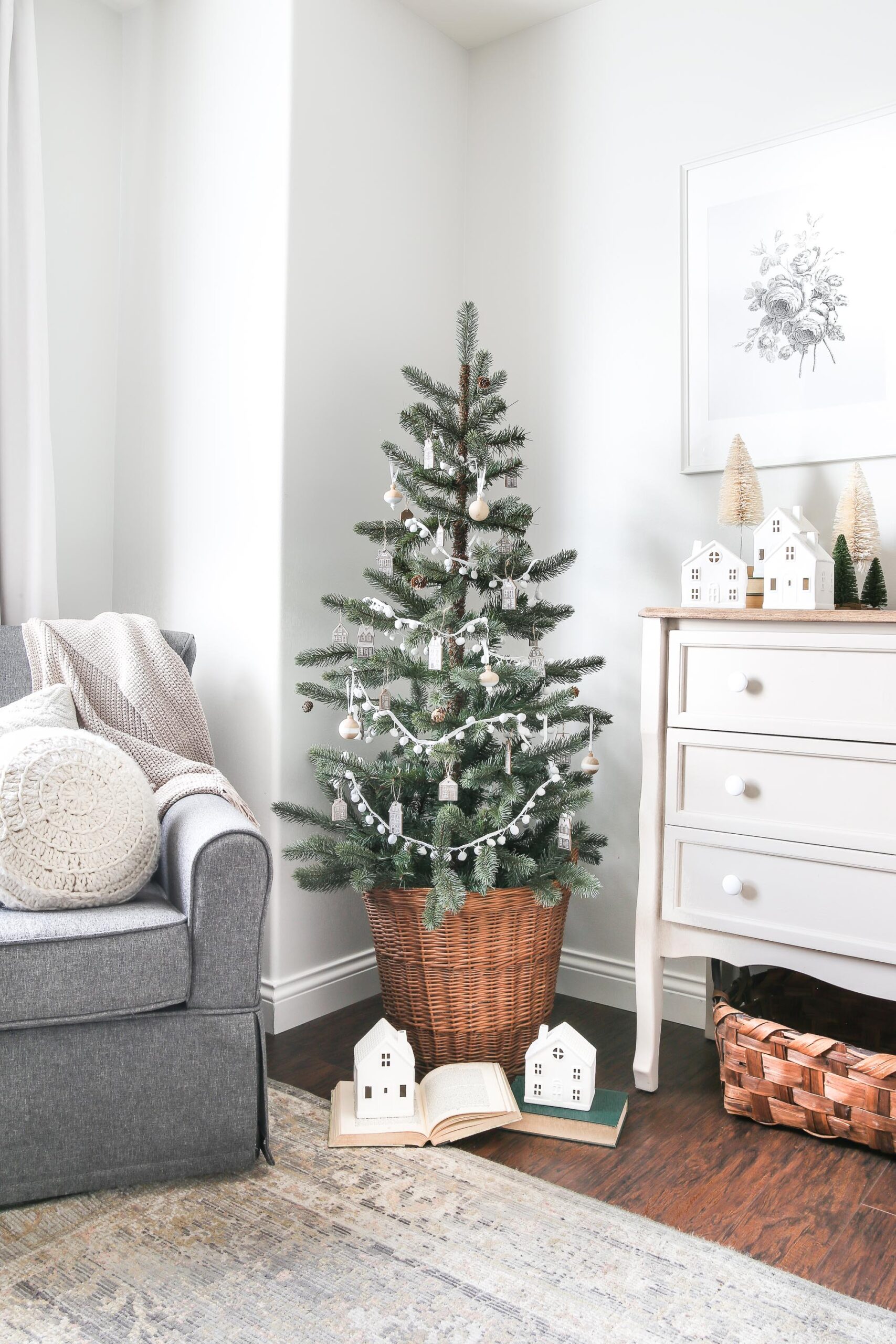 Affiliate links are provided below for your convenience. For more information, see my full disclosure here.
Mini House Theme
I found these super cute wooden mini house ornaments from Walmart and knew they would be perfect for her Christmas tree this season. And they were so inexpensive!
For years I have been collecting houses around the holidays, as you can see in my Christmas dining room, and now in Baileys room. So I also added in some of the white ceramic houses I've had, to tie in the theme throughout her room.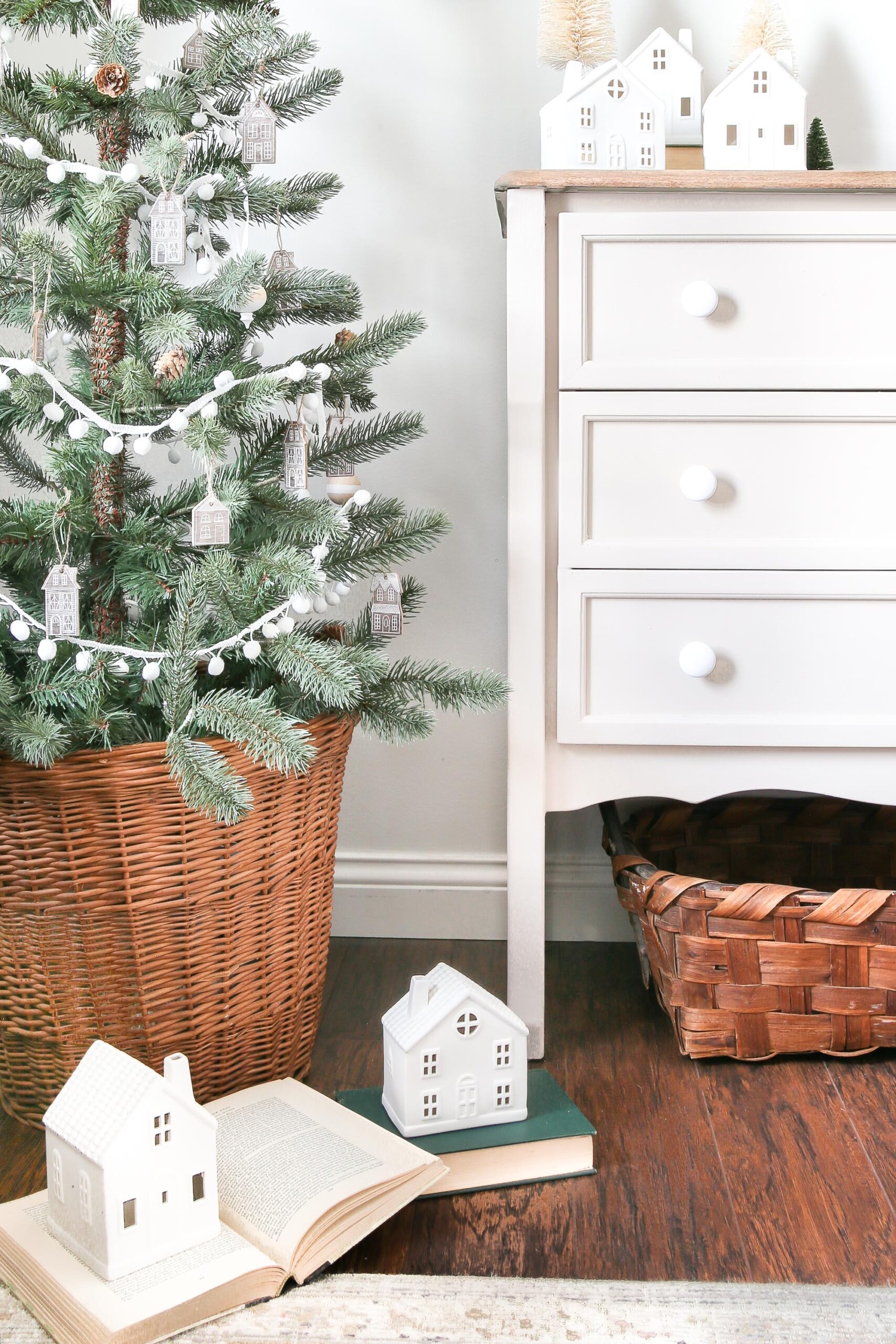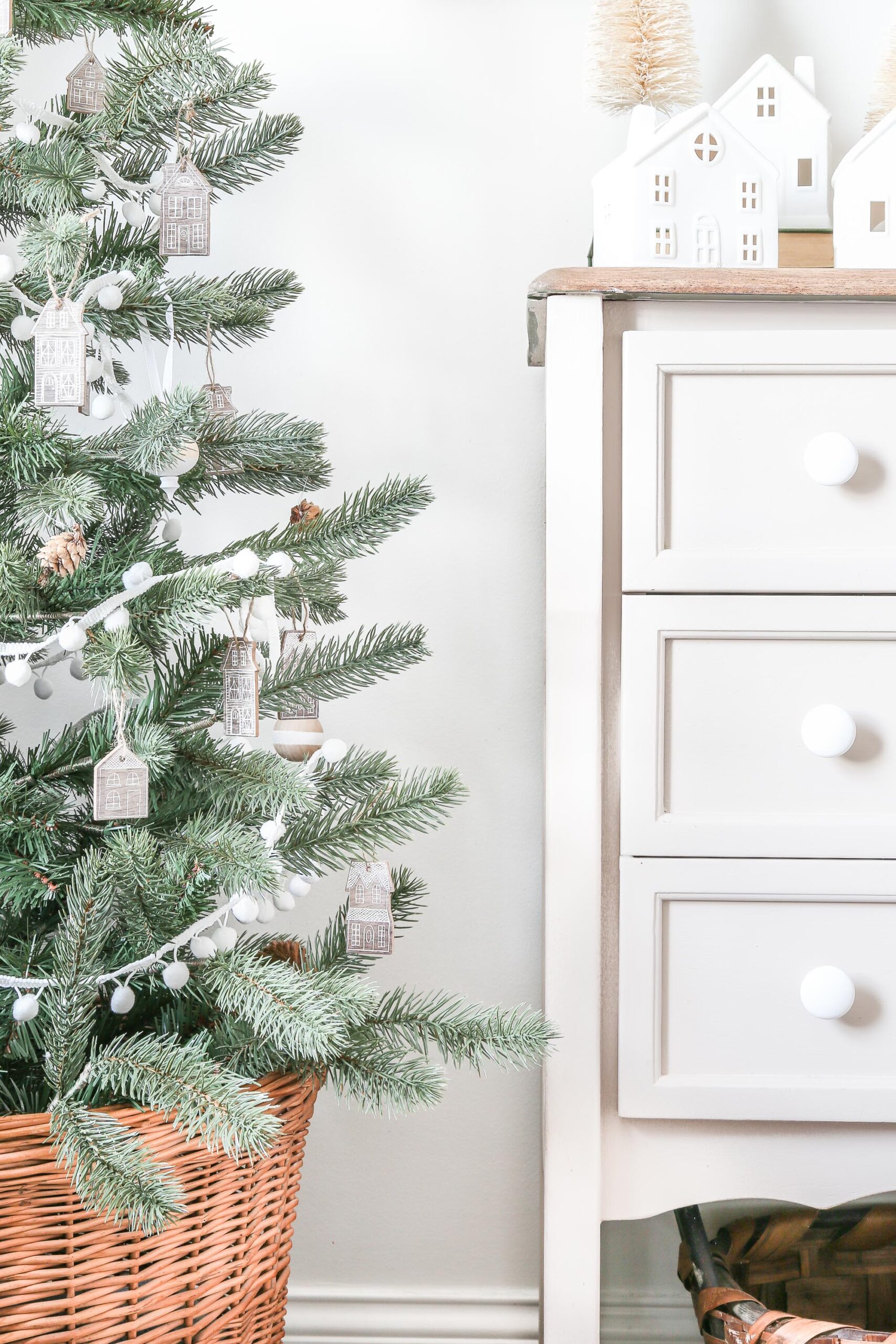 Wooden Ornaments and White Garland
To go along with the mini trees, I added in some wooden ornaments and fun white garland. I've used the white fluffy ball garland before, and found it in the sewing section at Hobby Lobby.
The wood ornaments match with the wood and white mini houses, tying it all together so perfectly. I love that this tree remained neutral in her soft, beautiful toddler room.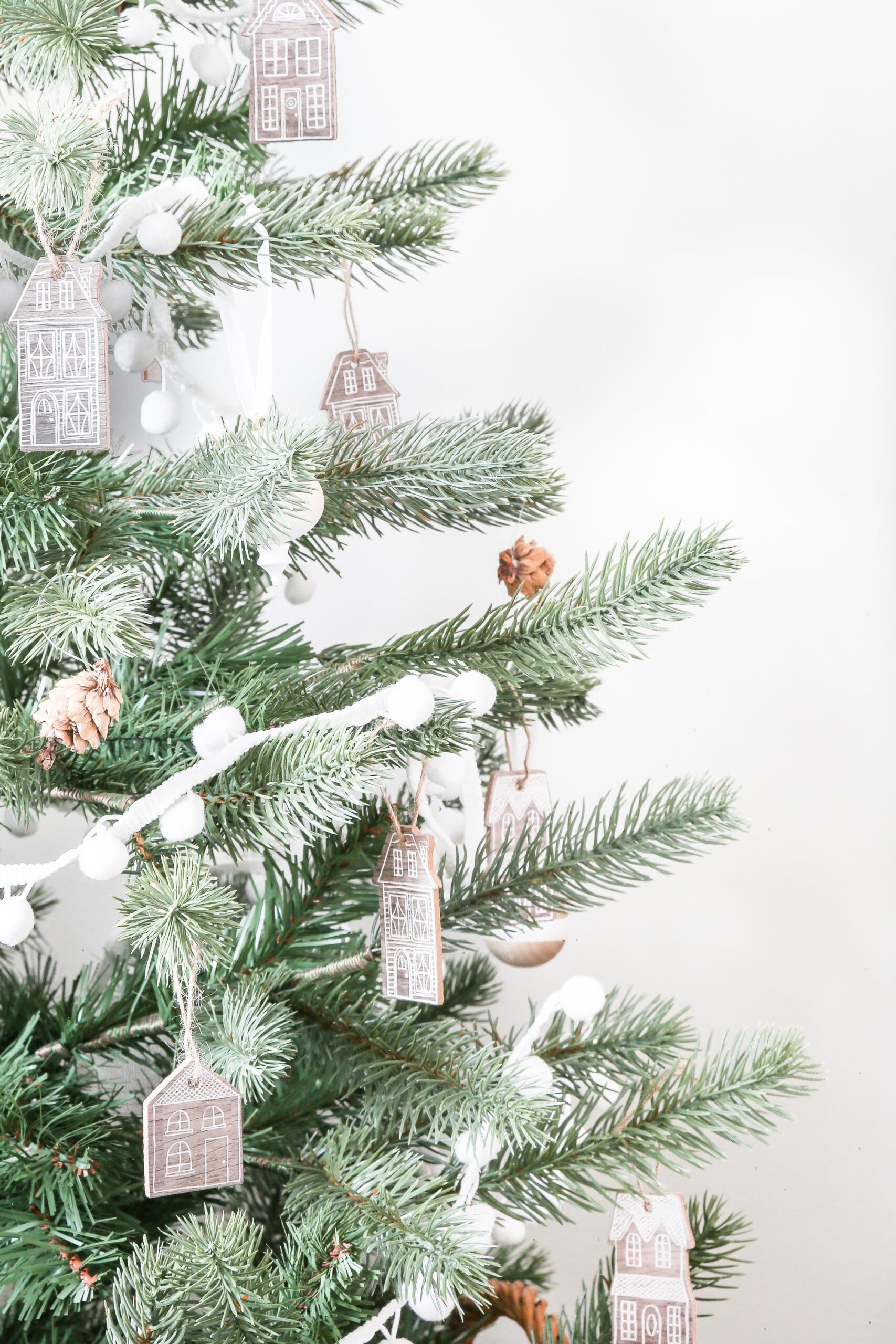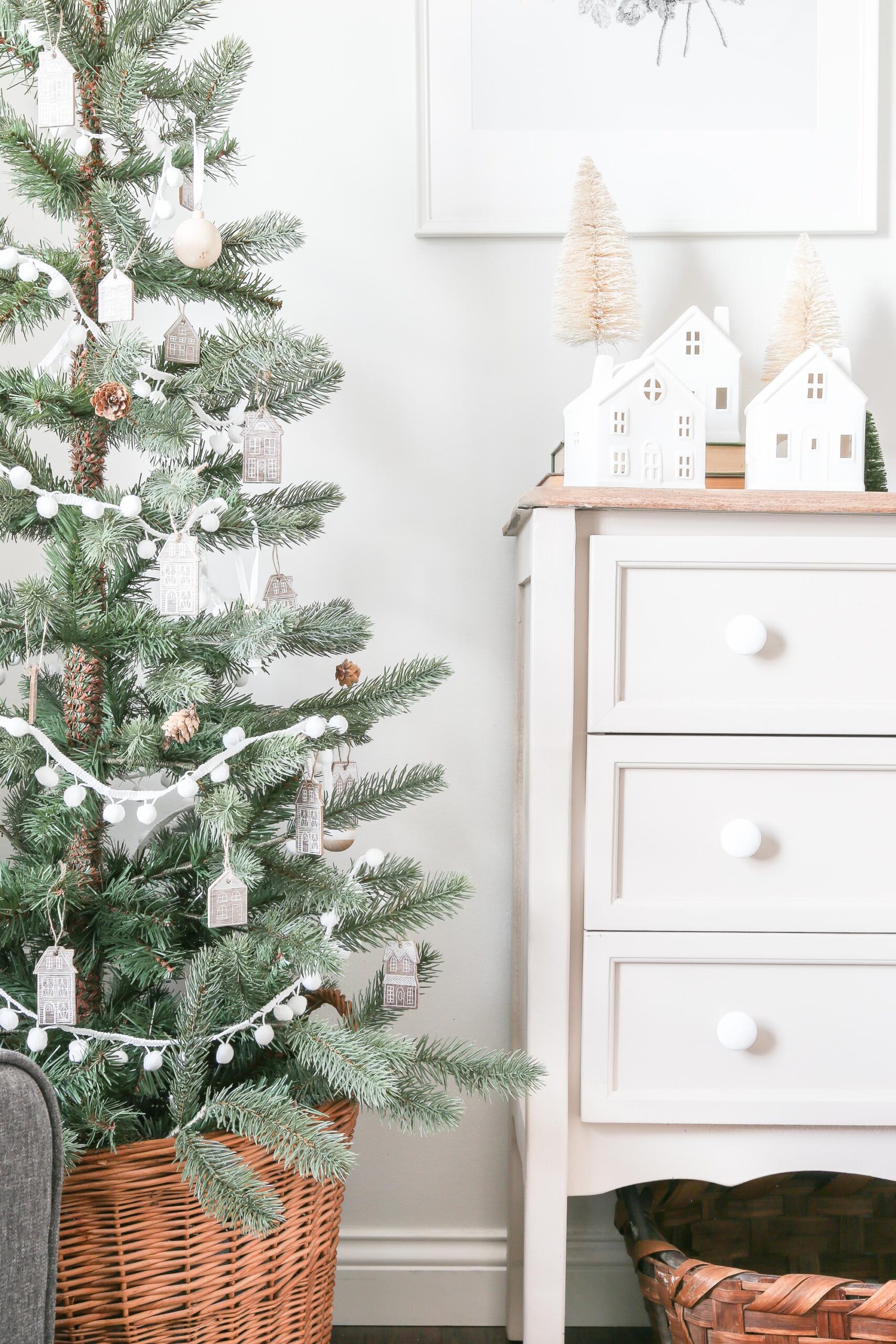 Antique Basket Christmas Tree Skirt
This tree was small enough to fit inside an old antique basket that I have, so I used it as the tree skirt and love the look!
There are so many vessels you can use other than an actual skirt, you just have to look outside the box and get creative!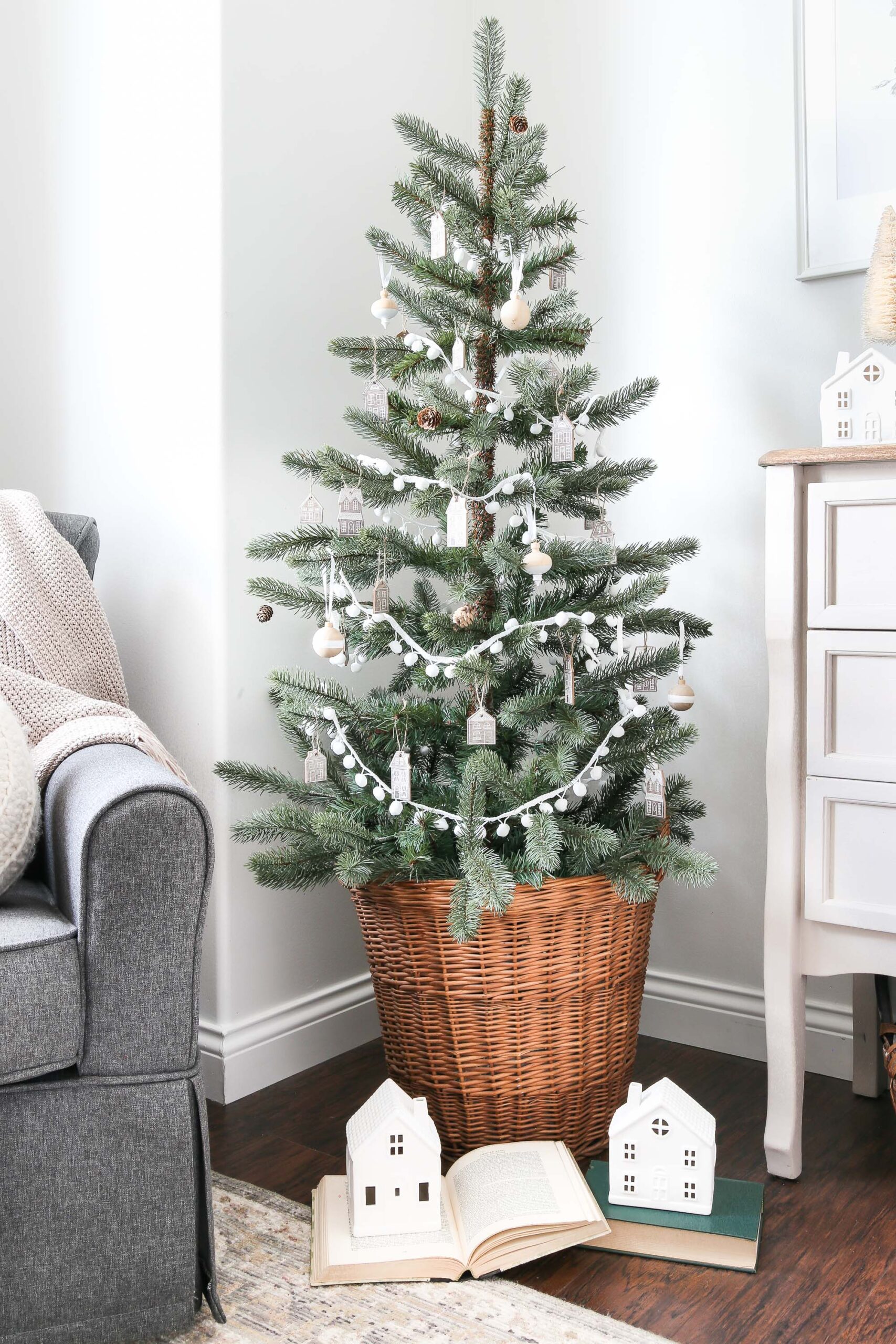 Shop This Post

Other Christmas Posts
Pin This Post for Later