Christmas Cookie Box and Tins Gift Ideas
This post may contain affiliate links. For more information please see our disclosure policy.
These Christmas Cookie box and tins gift ideas are quick and easy if you are still in need of a present for a loved one! Very festive and fun for anyone.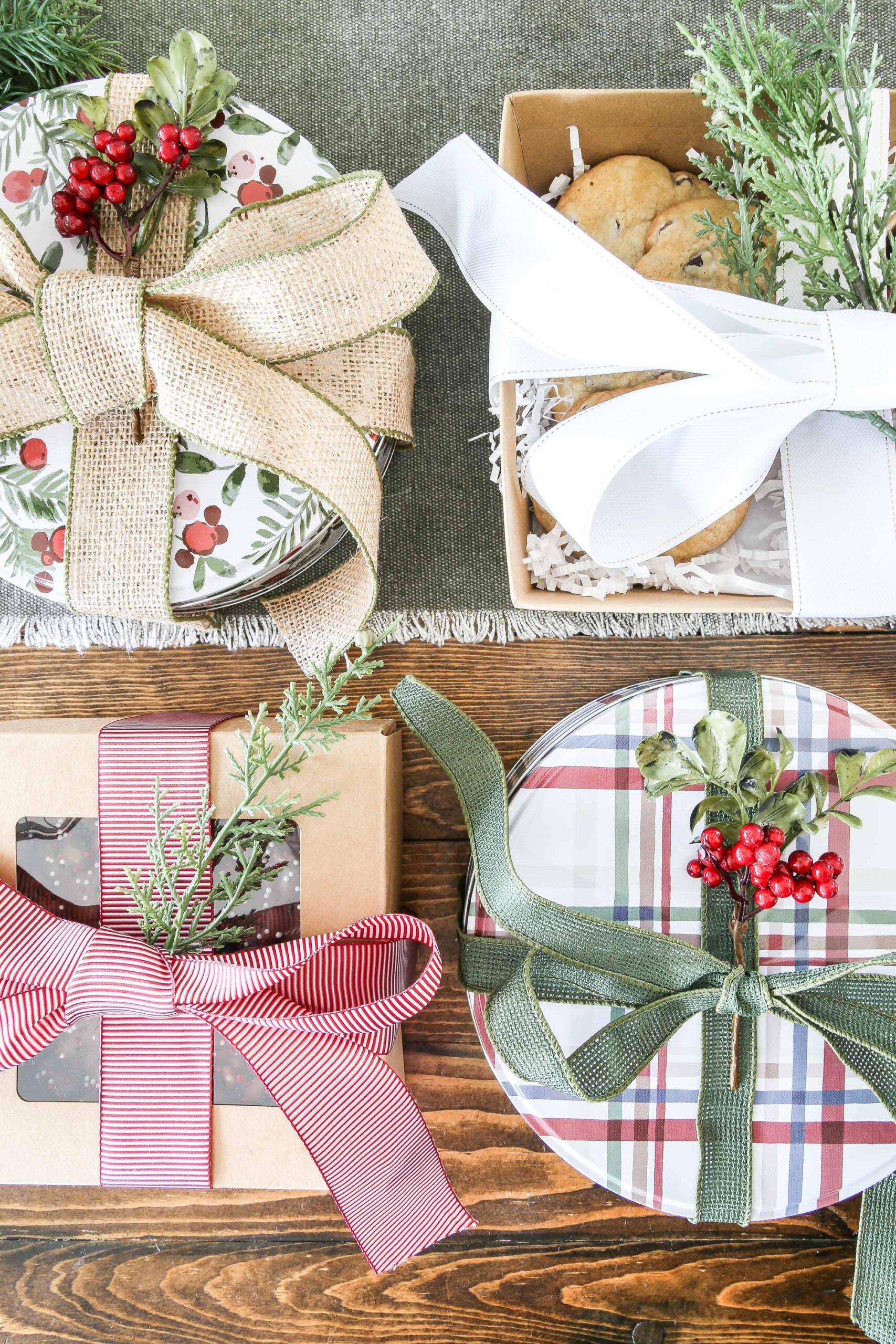 This year, I had the idea to make these Christmas cookie box and tins gift ideas. I don't think anyone can go wrong with giving someone cookies and candies as a present. I mean, I wouldn't be mad about that at all!
Creative gift giving is one of my favorite parts of the holiday season. It's always so fun for me to put together packages of homemade treats or handmade presents for just about anyone in my life.
These boxes and tins are so simple and affordable to curate. And they are super cute too! You can customize them however you'd like.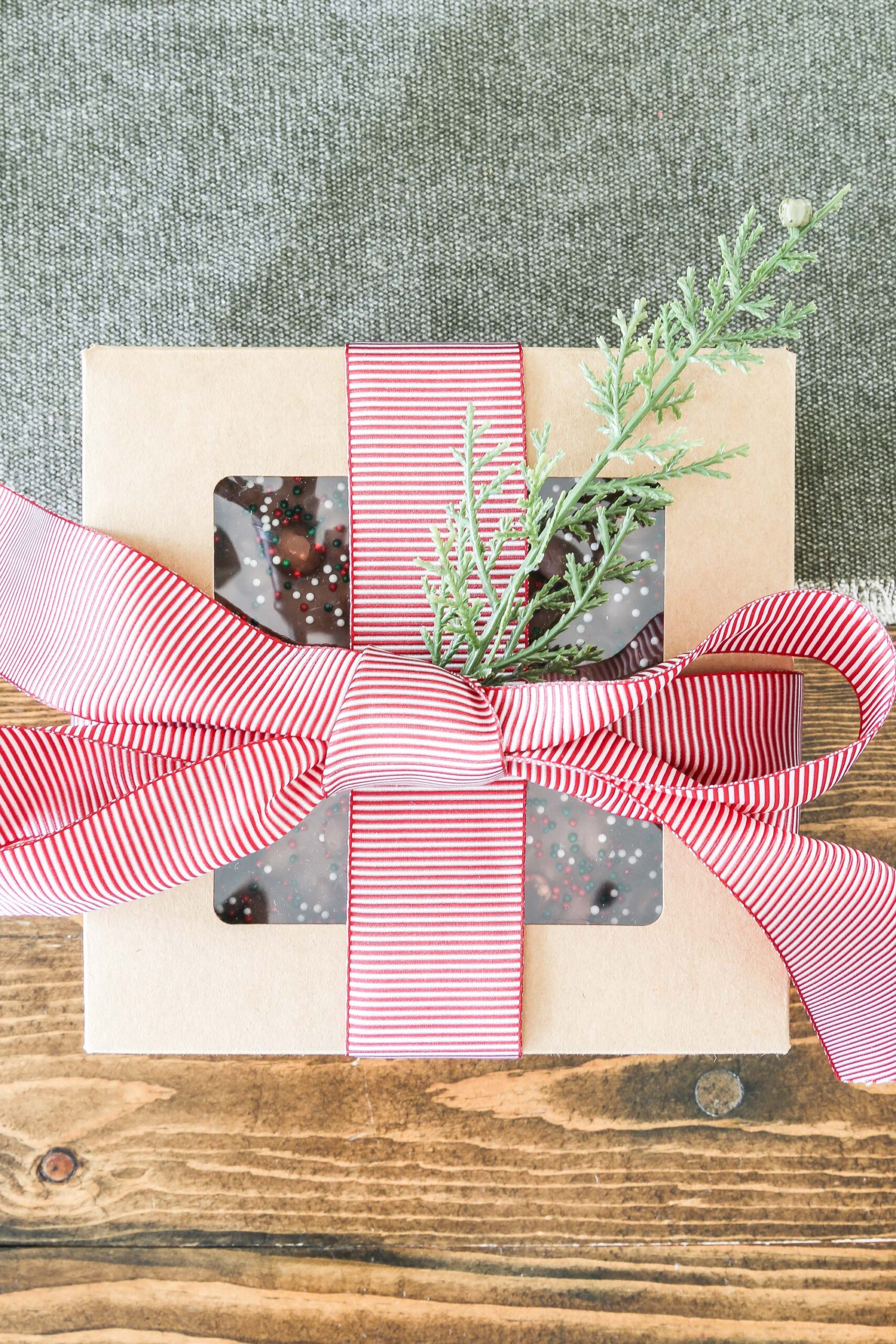 Kraft Treat Box with Peanut Clusters
This was the first year I made holiday peanut clusters, and they were so so easy! I used a simple recipe I found online and added red, white, and green sprinkles on top for that pop of Christmas.
I found some little kraft treat boxes that worked perfect for a good amount of peanut clusters to gift to friends and family.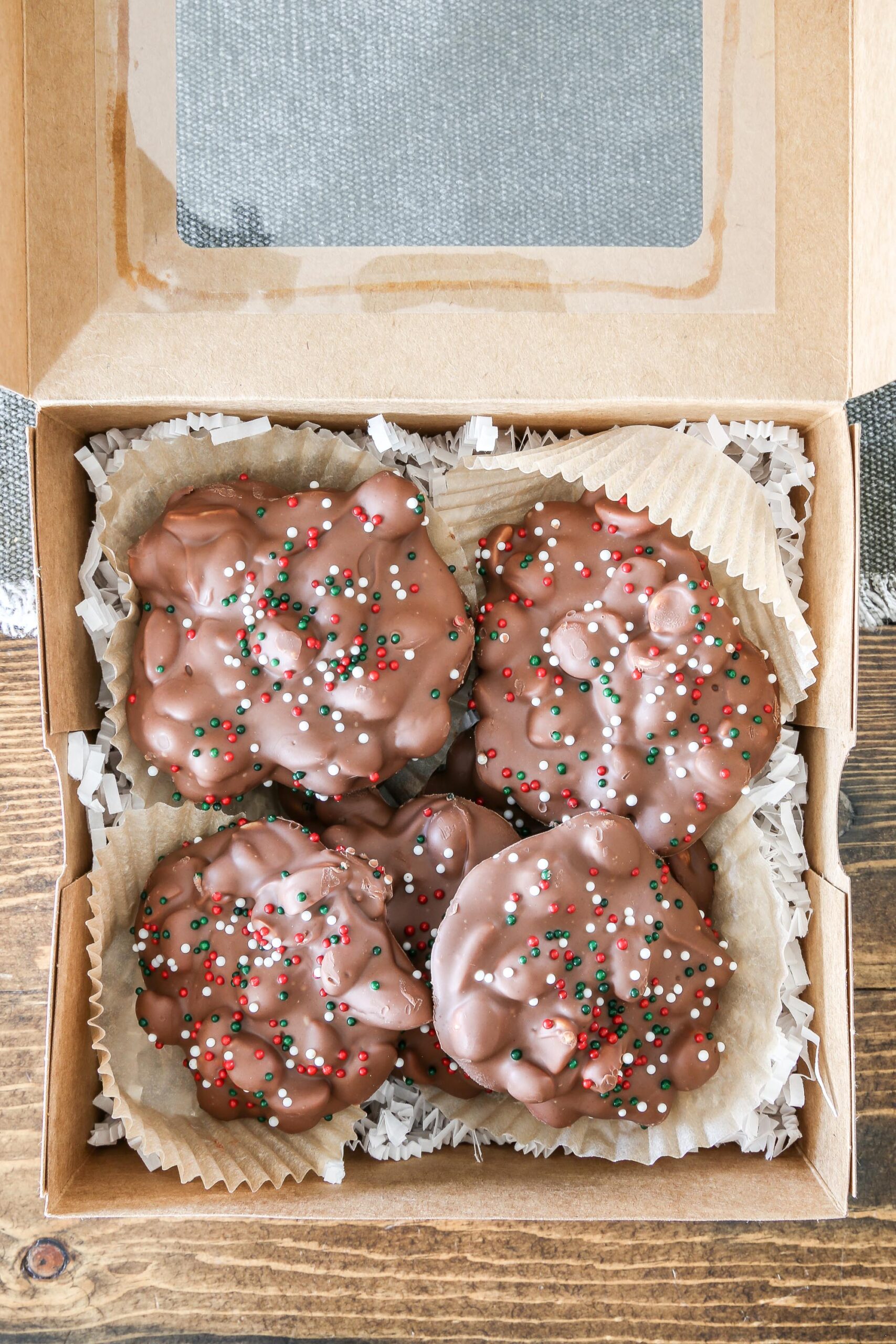 To fill the box, I added some white shredded paper filler to the bottom. Then put the peanut clusters in brown cupcake liners.
For the outside, I wrapped the kraft treat box with white and red striped ribbon and tucked in a little winter green sprig to top it off. So cute!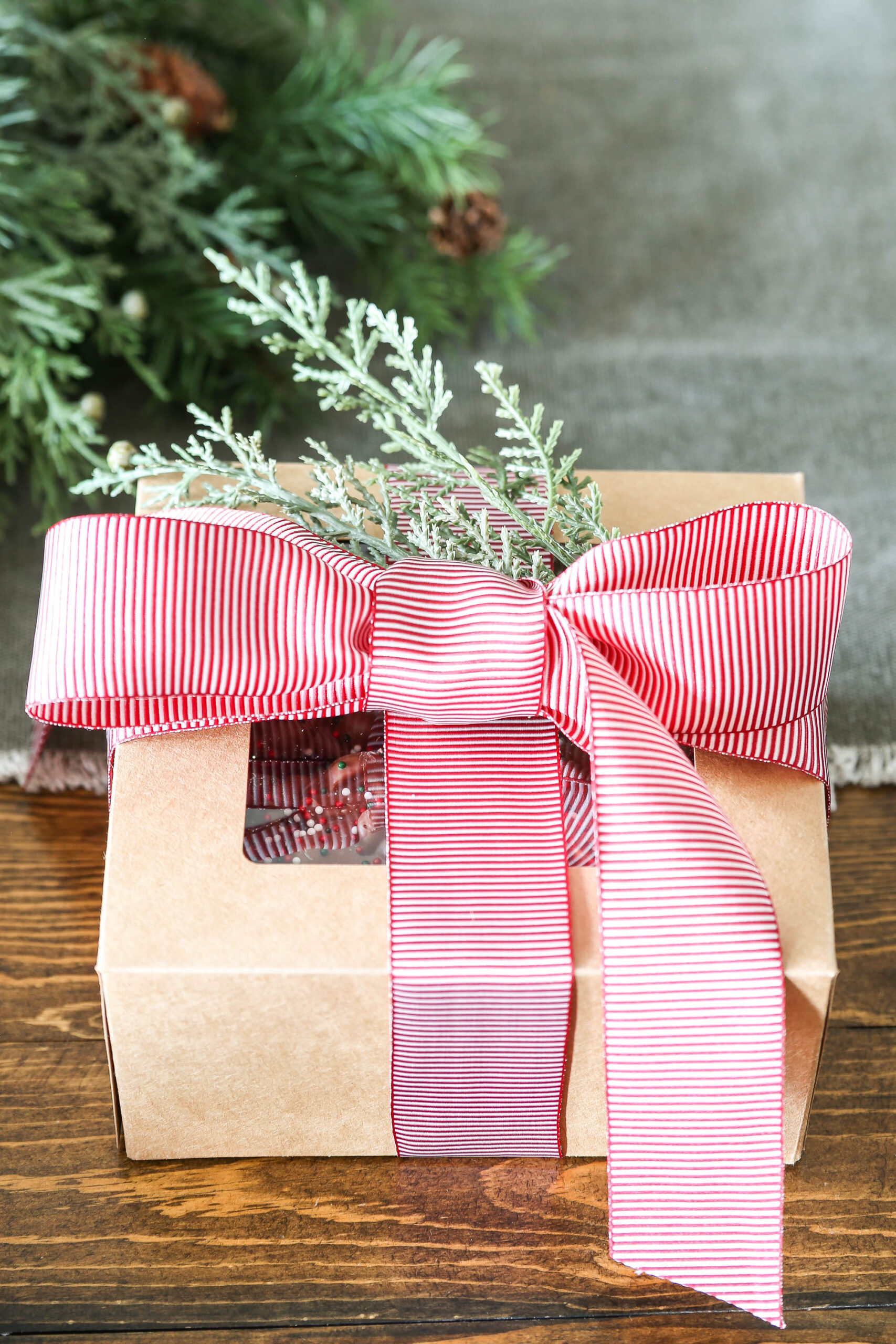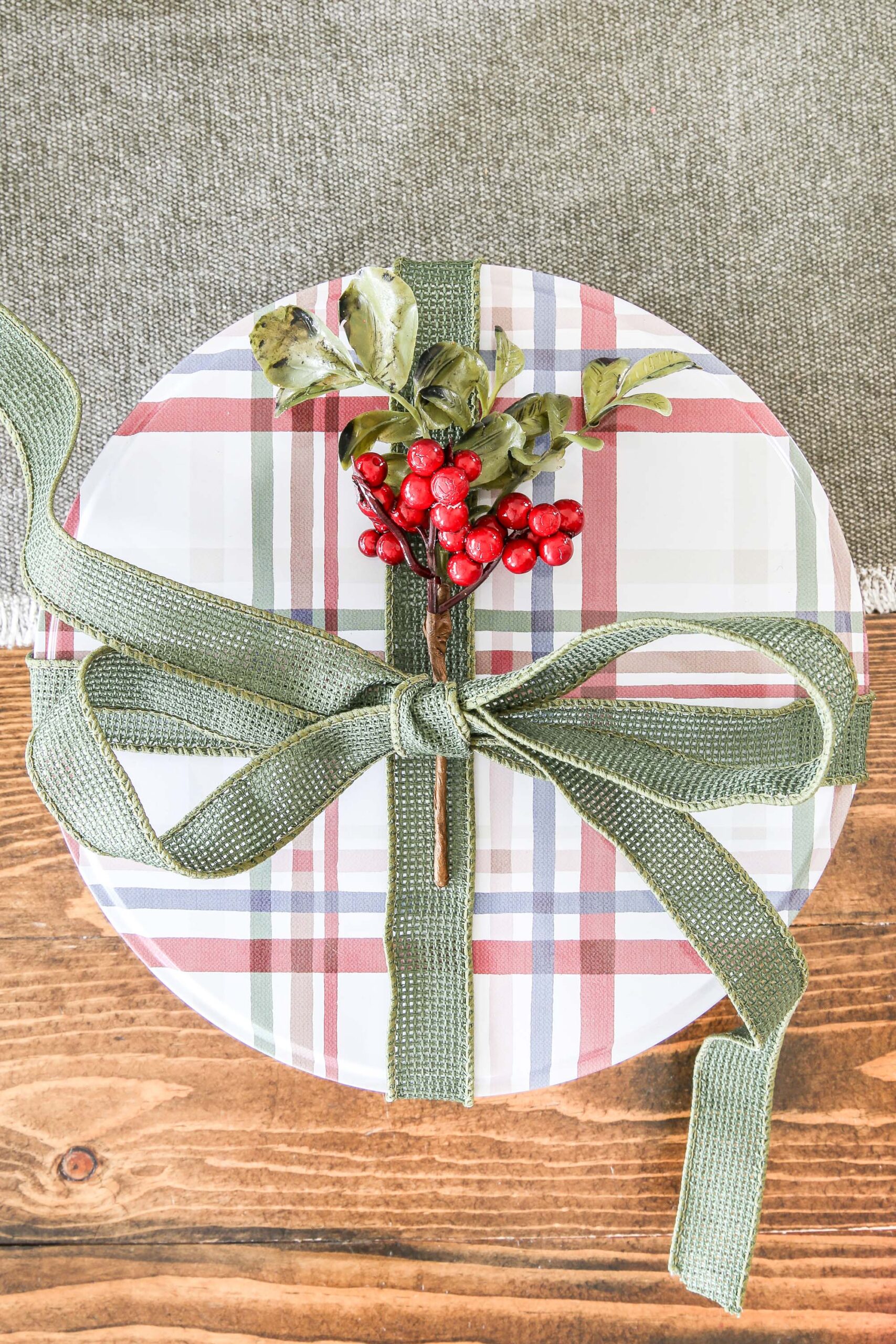 Plaid Christmas Tin with Cookies and Peanut Clusters
Plaid anything is a must have, especially around the holiday season. I loved this tin the moment I saw it and knew it would be great as a cookie tin.
This tin is filled with my famous chocolate chip cookies, peanut clusters, and dipped Oreo cookies.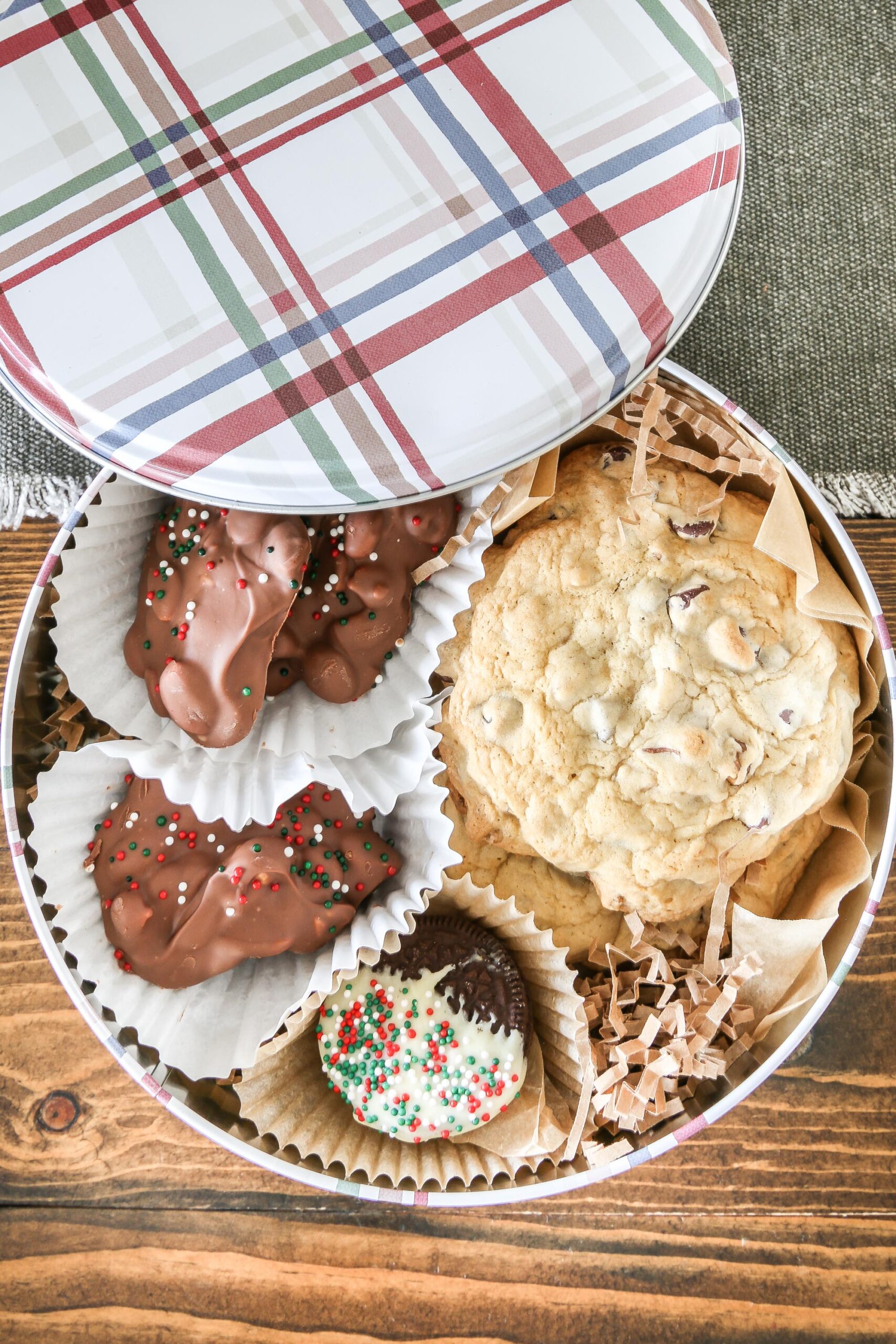 The bottom is filled with brown shredded paper filler, which is just a great way to fluff it up so it doesn't look so boring. It's all about good presentation people!
I placed the chocolate chip cookies on some folded brown parchment paper, and added the peanut clusters and Oreos to white and brown cupcake liners.
For the outside, I used a green wire ribbon, and added a sprig of hollyberry. I love this look!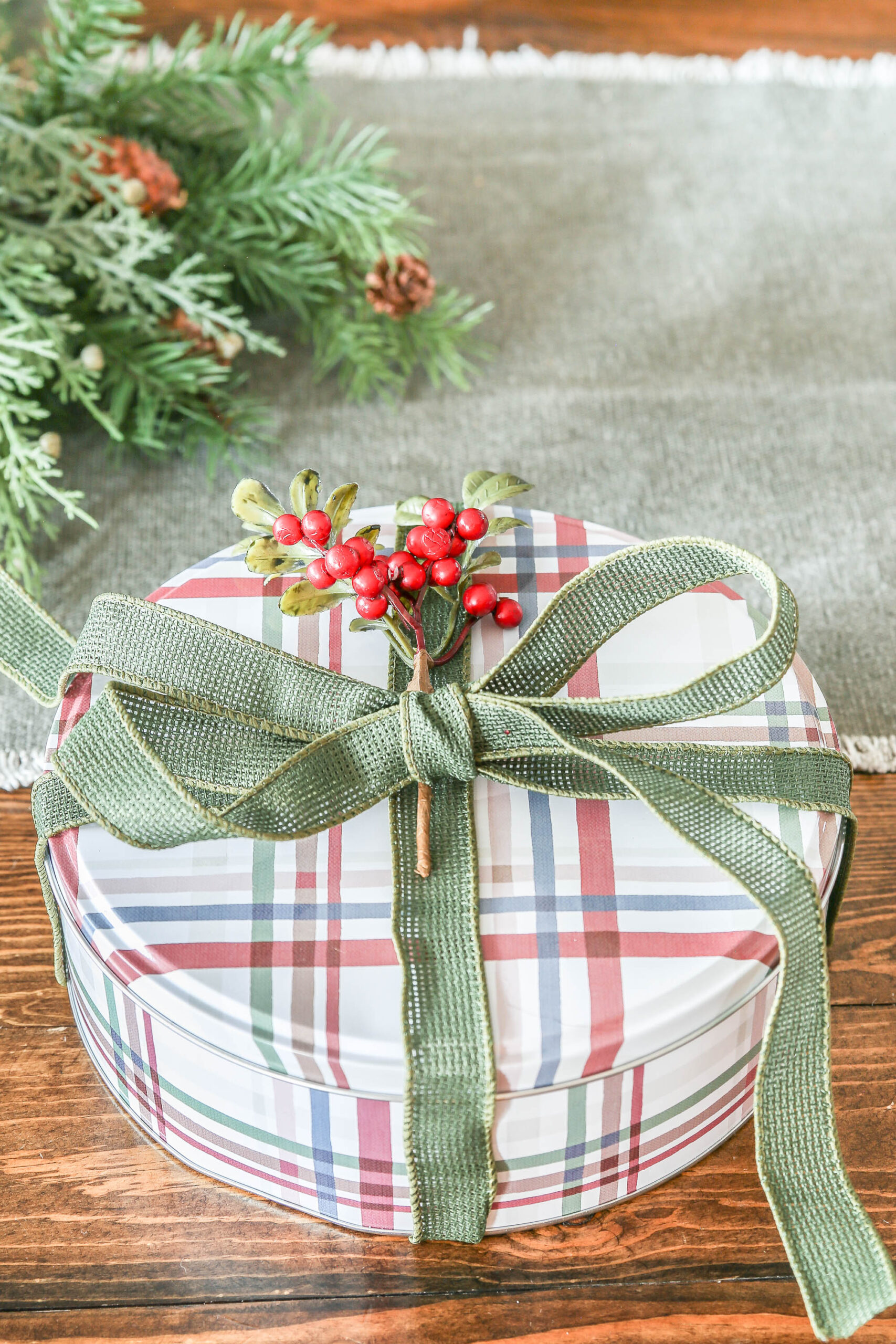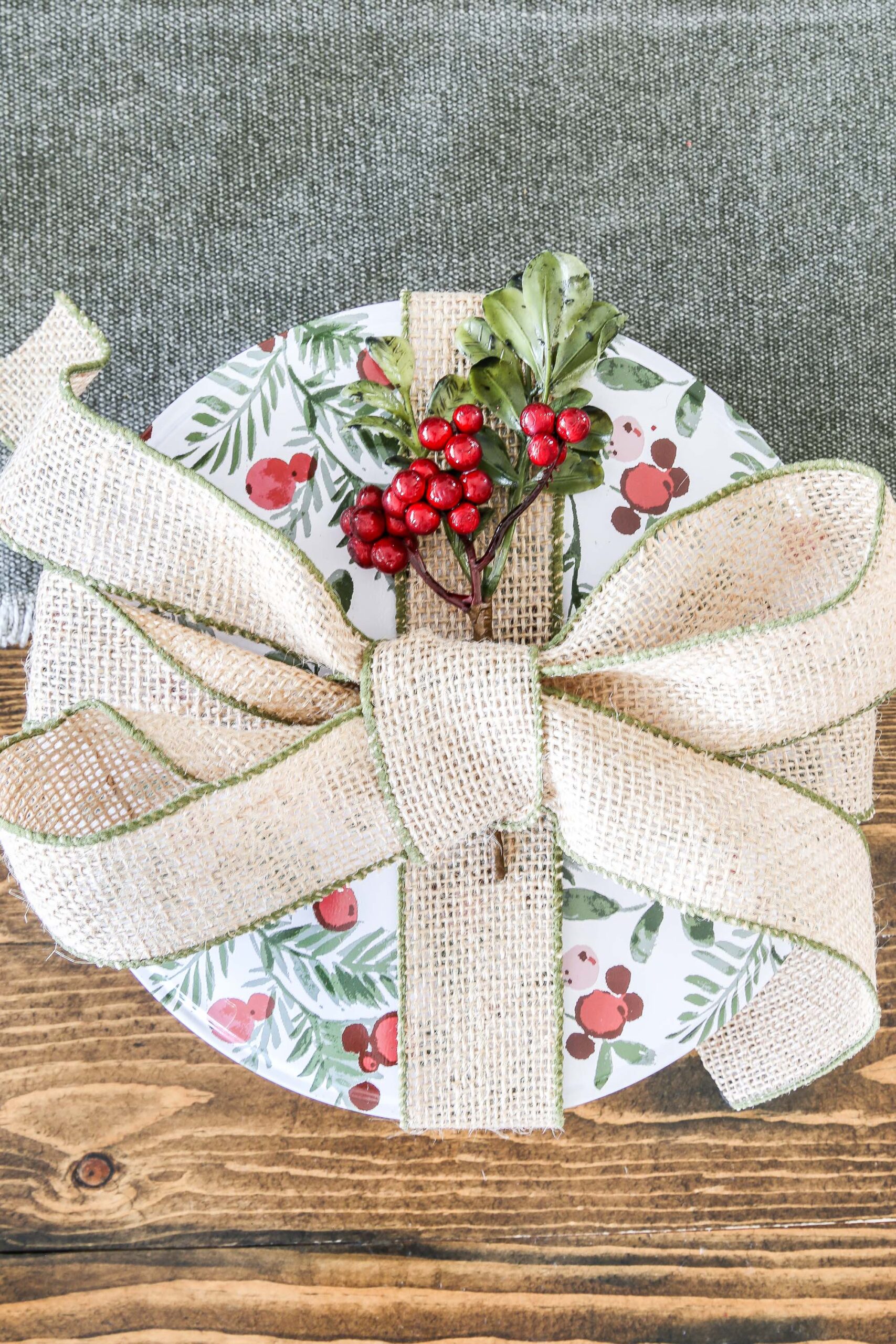 Hollyberry Christmas Tin with Cookies and Peanut Clusters
Next, this beautiful hollyberry tin I found along with the plaid one. It's filled the same, with chocolate chip cookies, peanut clusters, and dipped Oreos.
Filled the same for a nice presentation when opened.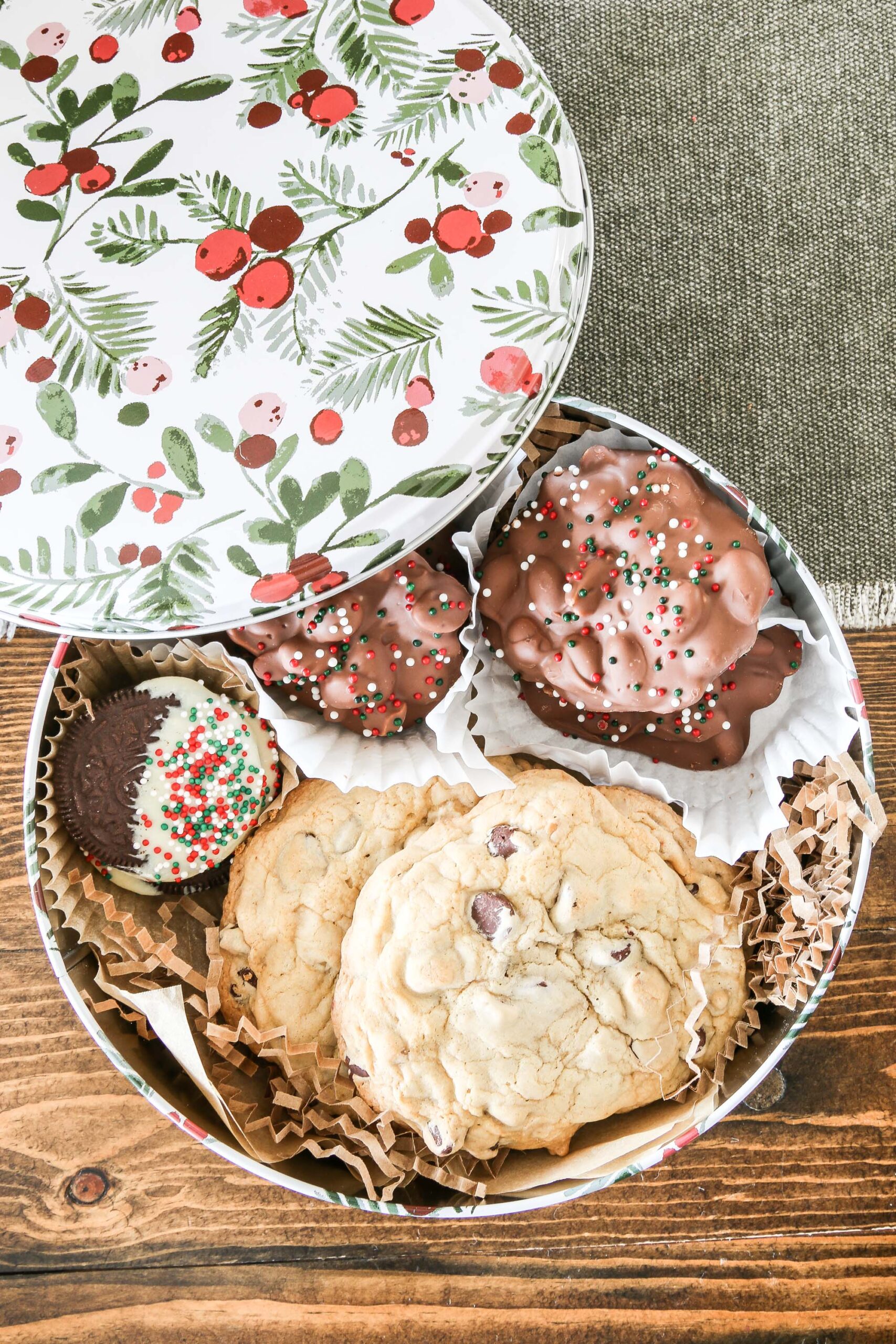 I used a burlap ribbon with a green trim, and added another pretty little hollyberry sprig to match. Honestly, decorating the outside of these give me so much pleasure. The possibilities are endless to use your creativity.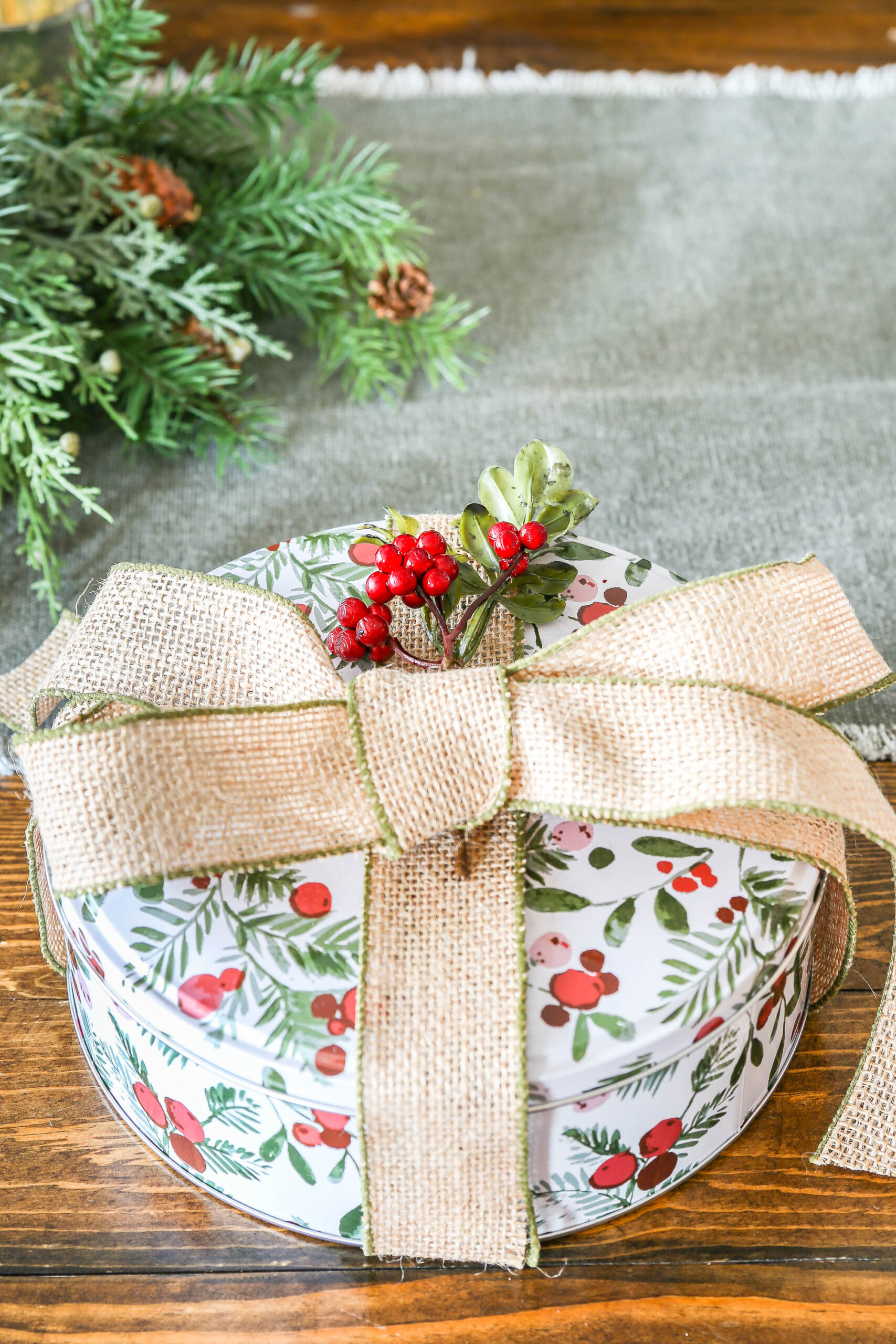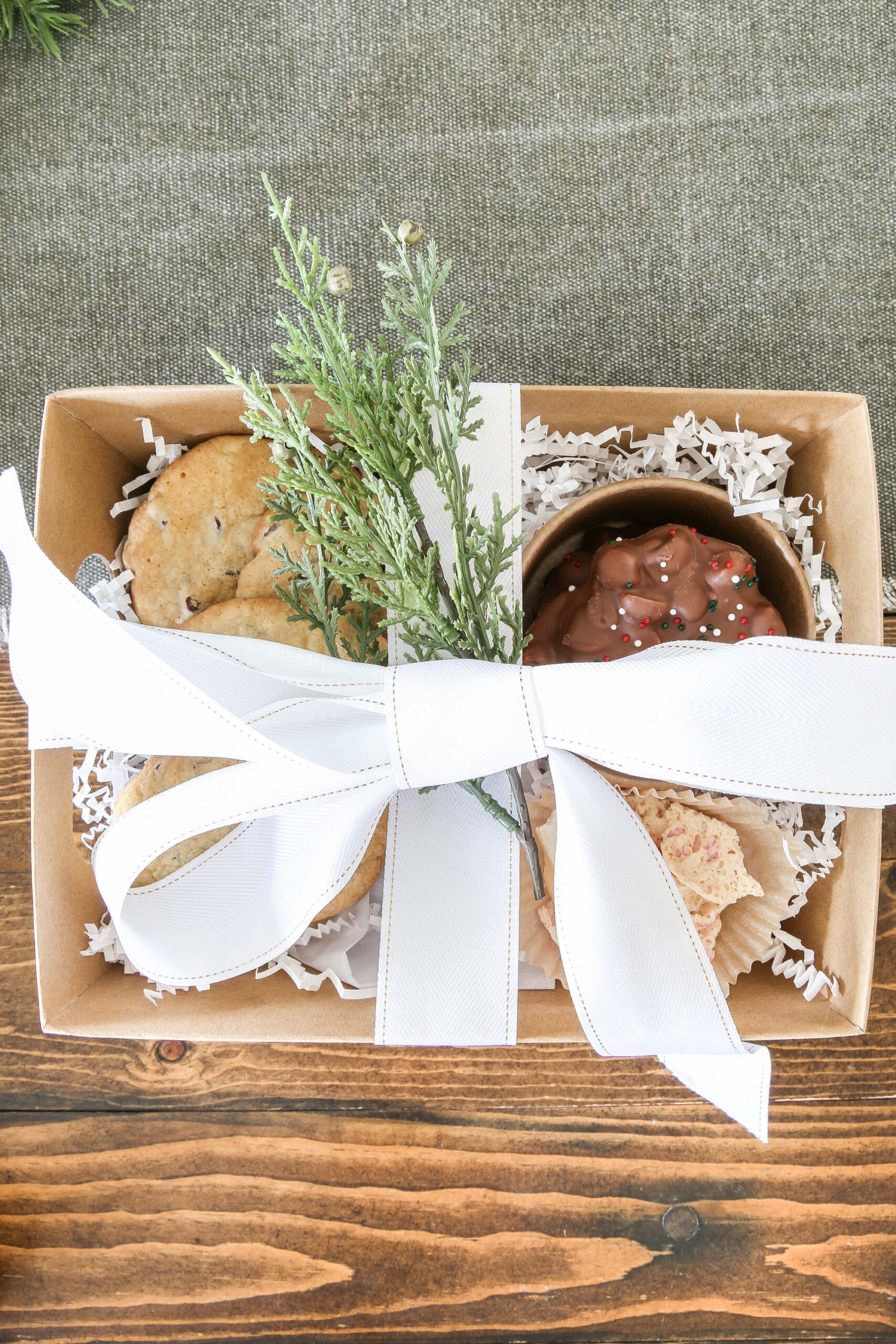 Kraft Tray with Cookies and Peanut Clusters
I've collected these handy little Kraft trays for parties, and thought they would work great as a treat boxes too. And I was right, they do!
When gifting, I would definitely add some clear cling wrap to the top to cover them. Then add your ribbon or whatever you choose to decorate it with.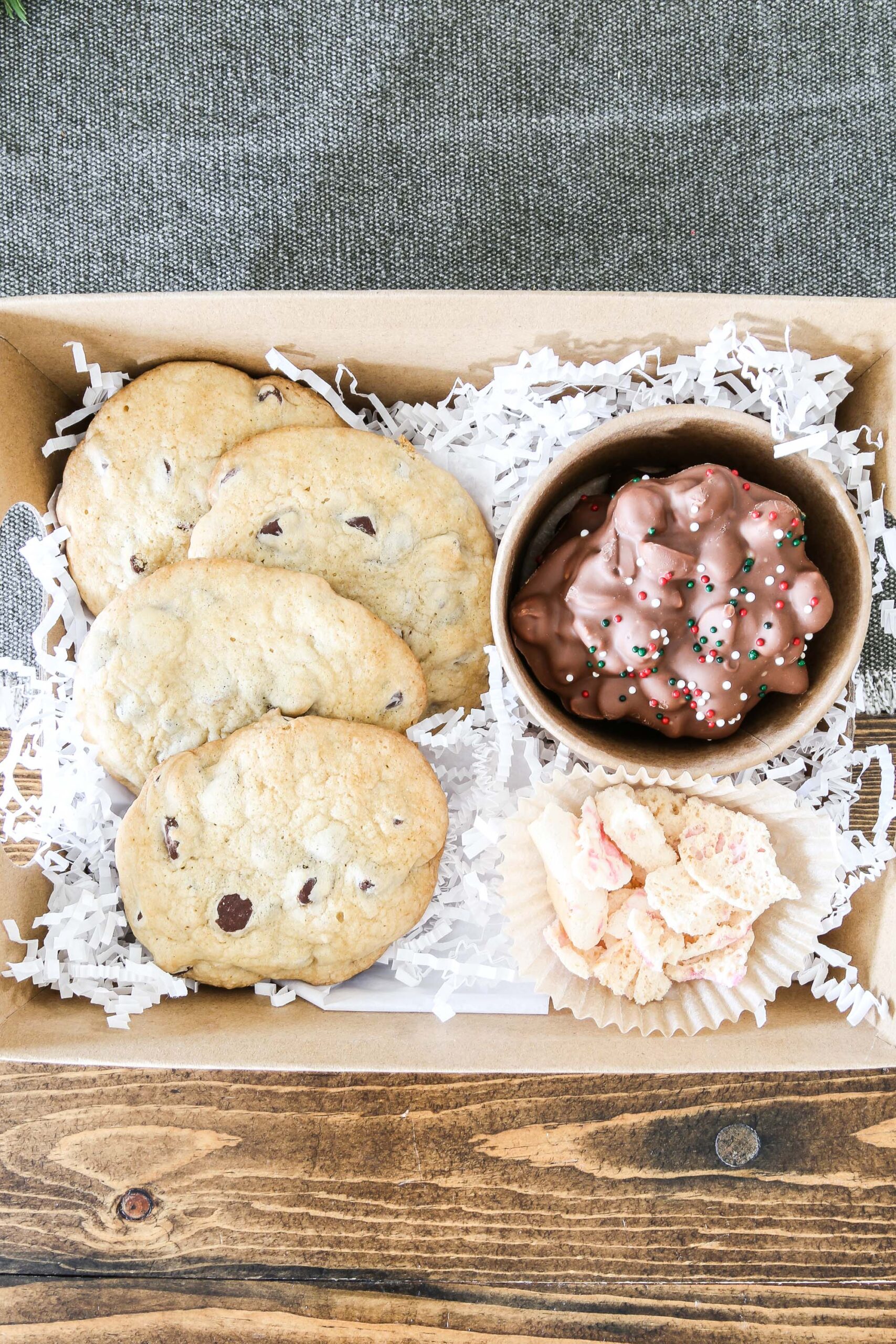 I love the chunky white ribbon on this one, with the winter greens. Again, so fun to dress up! These would be so perfect with personalized gift tags too.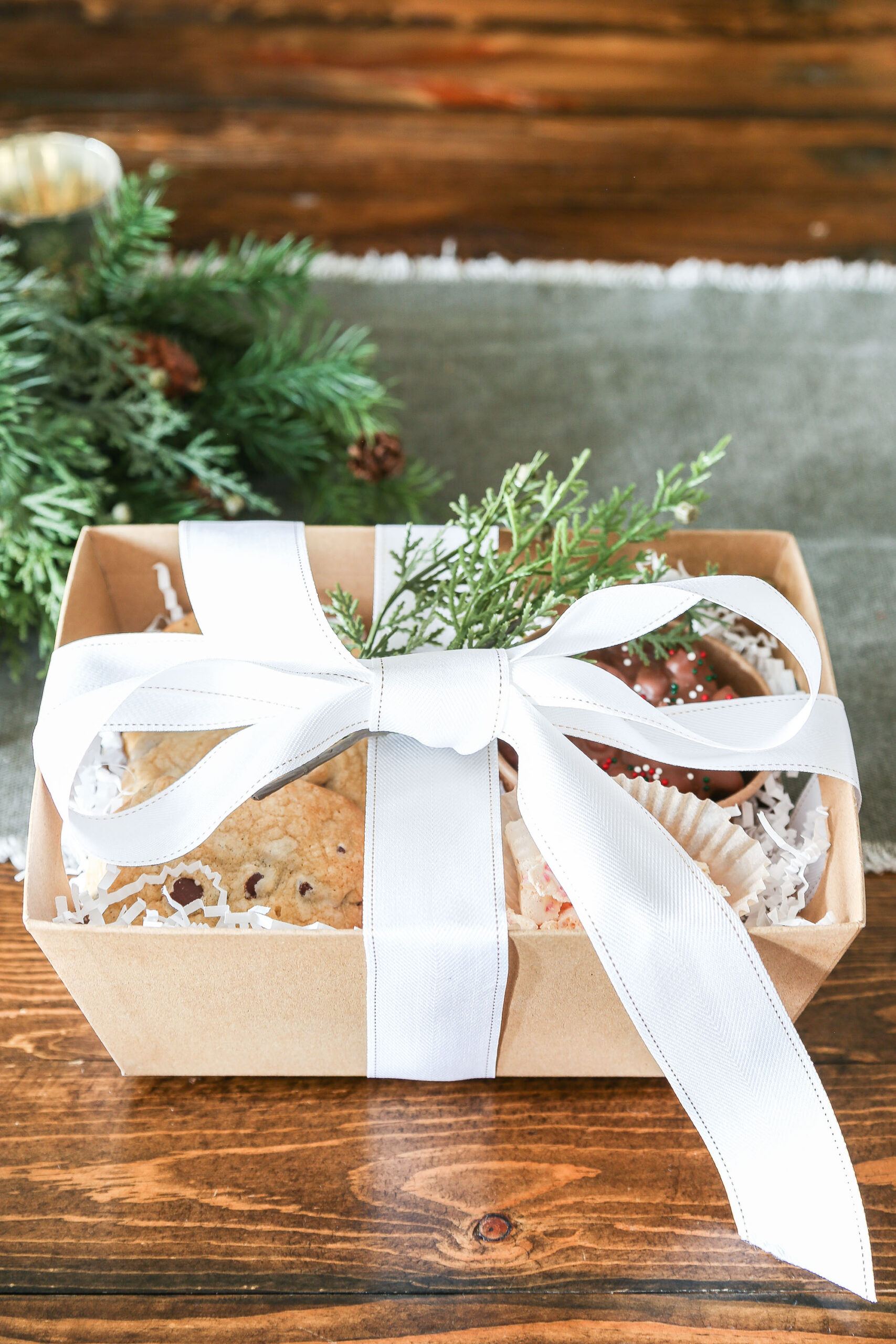 Who to Give These Christmas Cookie Box and Tins Gift Ideas To
Friends and Family
Neighbors
Teachers or Busdrivers
Mailmen/women
Babysitters
Housekeepers
Delivery Drivers
Local Police or Fire Station
Doctors/Nurses
Hairdressers
Really these are great for anyone special in your life. Just a small thank you and happy holidays treat goes a long way!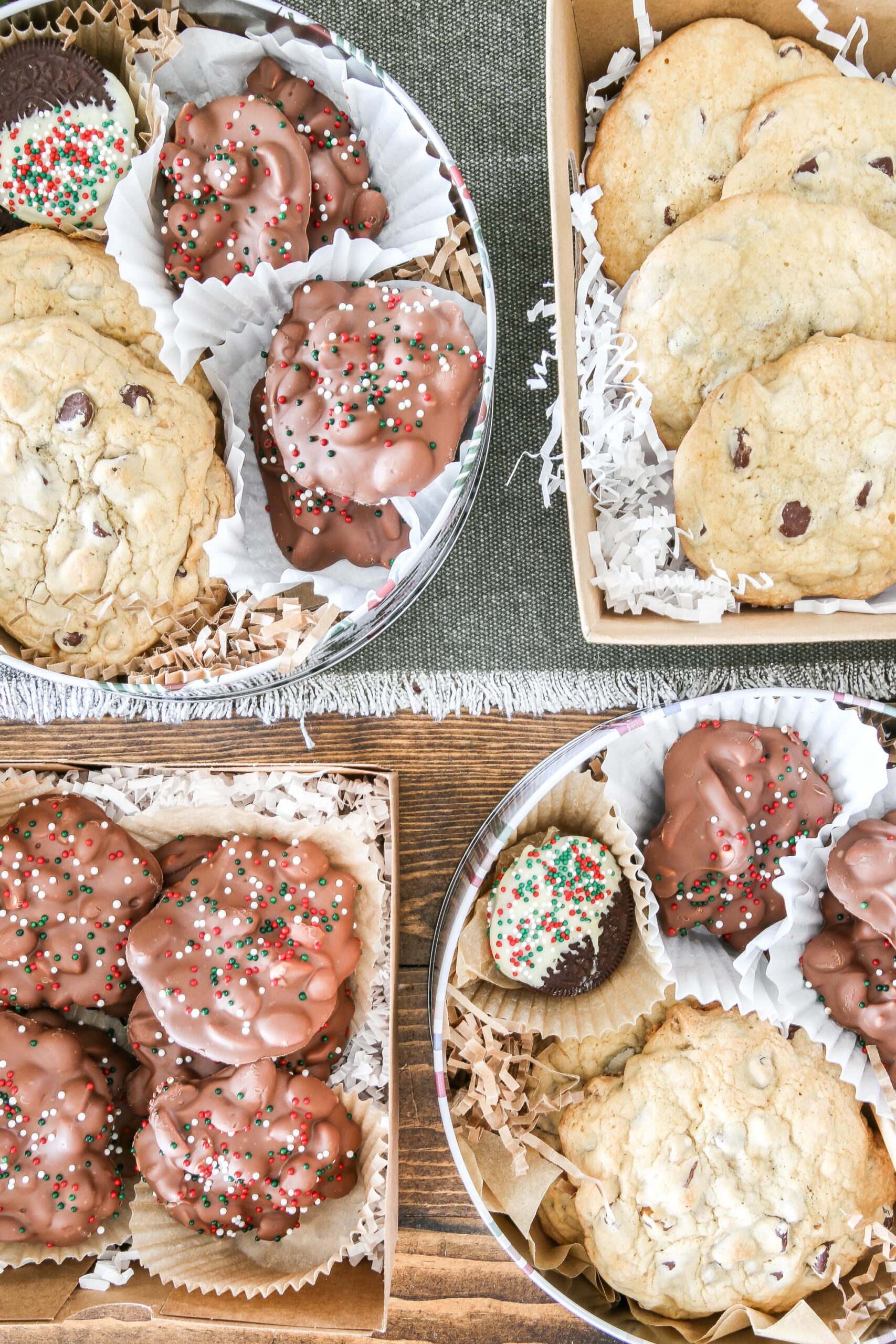 Shop This Post
Affiliate links are provided below for your convenience. For more information, see my full disclosure here.
Similar Gifting Posts
Pin This Post for Later