Baby and Toddler Gift Guide Ideas | 2021
This post may contain affiliate links. For more information please see our disclosure policy.
Unique and adorable baby and toddler gift guide ideas. Curated for any little one in your life for the holiday season.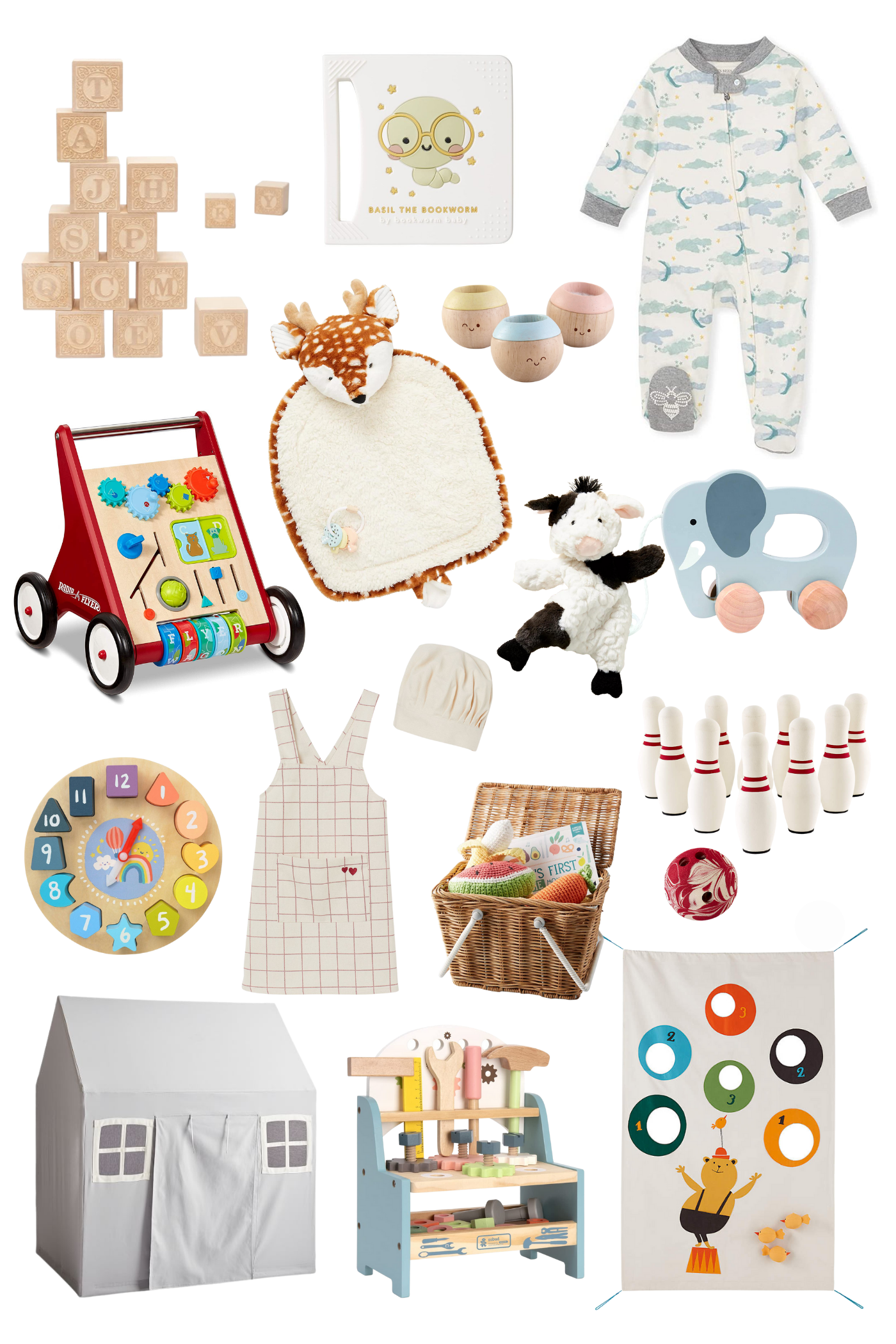 Baby and toddler gift guide ideas all in one spot for you! I had way too much fun curating this one because now that I have a toddler of my own, it actually helped me as well!
I wanted to put together some really unique finds, and I definitely found some gems! Kids are so strange when it comes to toys, well at least mine is. But when I find something different that she hasn't played with before, she's in love.
Bailey is huge on going to other peoples houses and finding their toy rooms. She loves new (to her) toys, and then we have a hard time pulling her away to go home. I think that some of these finds would keep her interest a lot longer than others.
So if you are looking for gifts for the littles in your life, here are some great ideas! If you see something you like, just click the picture and it will take you to a direct link! Have fun!
Affiliate links are provided below for your convenience. For more information, see my full disclosure here.
Baby Gift Guide Ideas

Toddler Gift Guide Ideas

Other Gift Idea Posts
Pin This Post for Later