Five Beautiful Hostess Gift Basket Ideas
Create a beautiful hostess gift basket to take to your next holiday party or gathering! Your hostess will love these simple gifts ideas!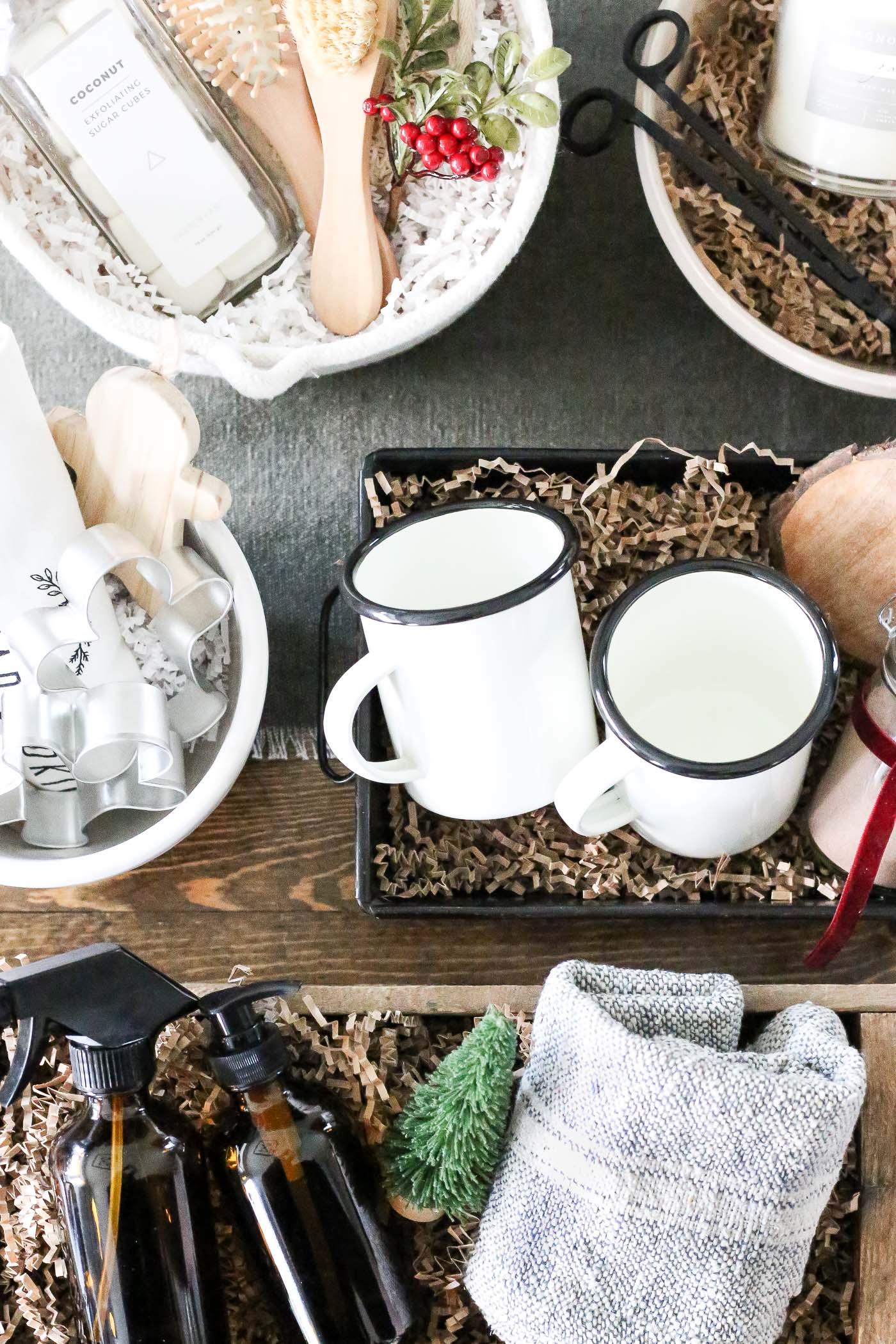 I always hate showing up to a gathering or holiday party empty handed. With all the work that goes into party prepping and planning, your hostess most likely deserves a little something for all that hard work!
Putting together a beautiful hostess gift basket can be super simple, affordable, and quick. I have five easy gift basket ideas for you that any hostess would love!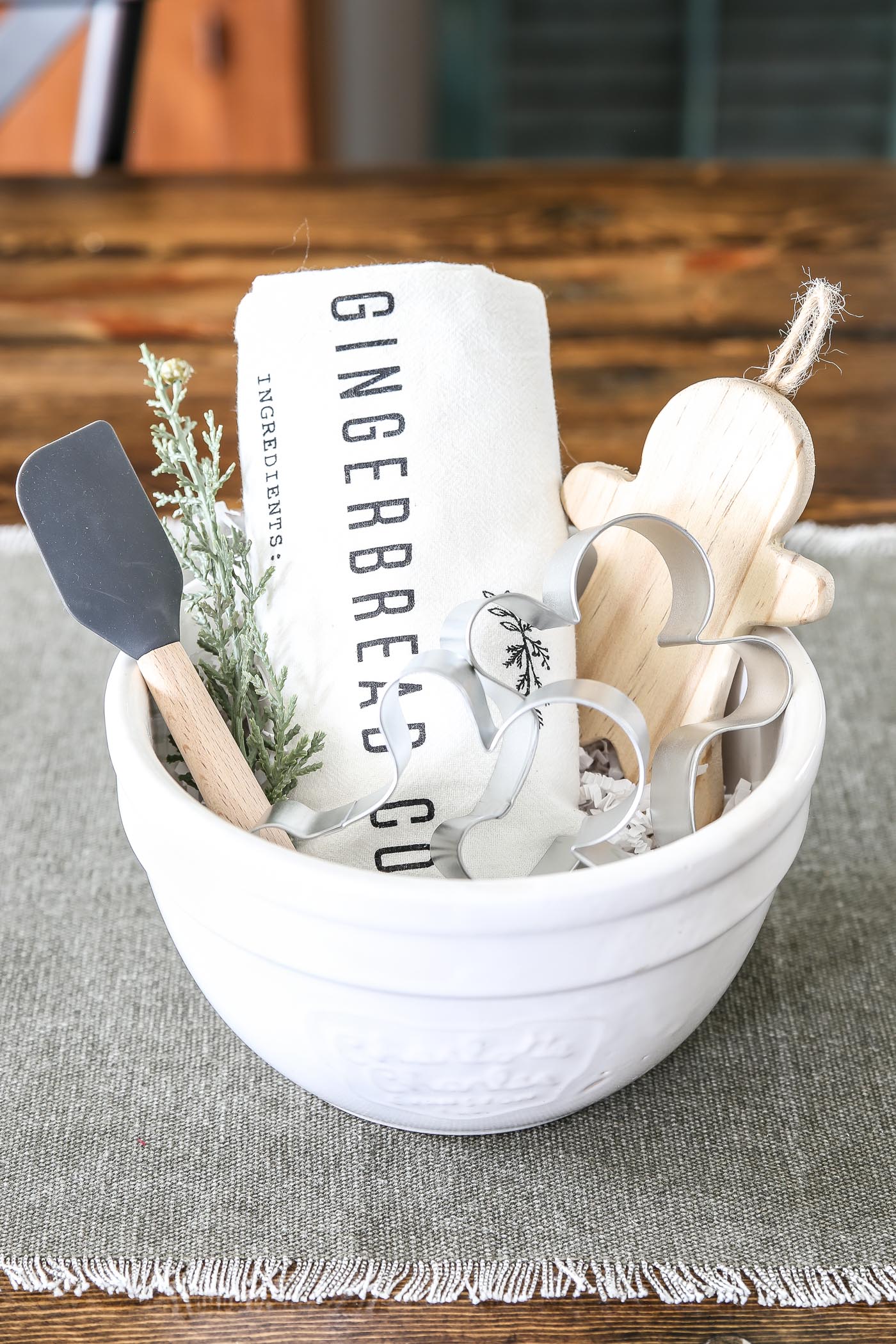 The Cookie Baking Gift Basket
Who doesn't love cookie baking?! I thought this little antique bowl was the perfect "basket" to fill with gingerbread cookie must haves!
I like to add in essentials, but also some charm to each gift basket. I thought the gingerbread cookie recipe tea towel was perfect to go along with my theme.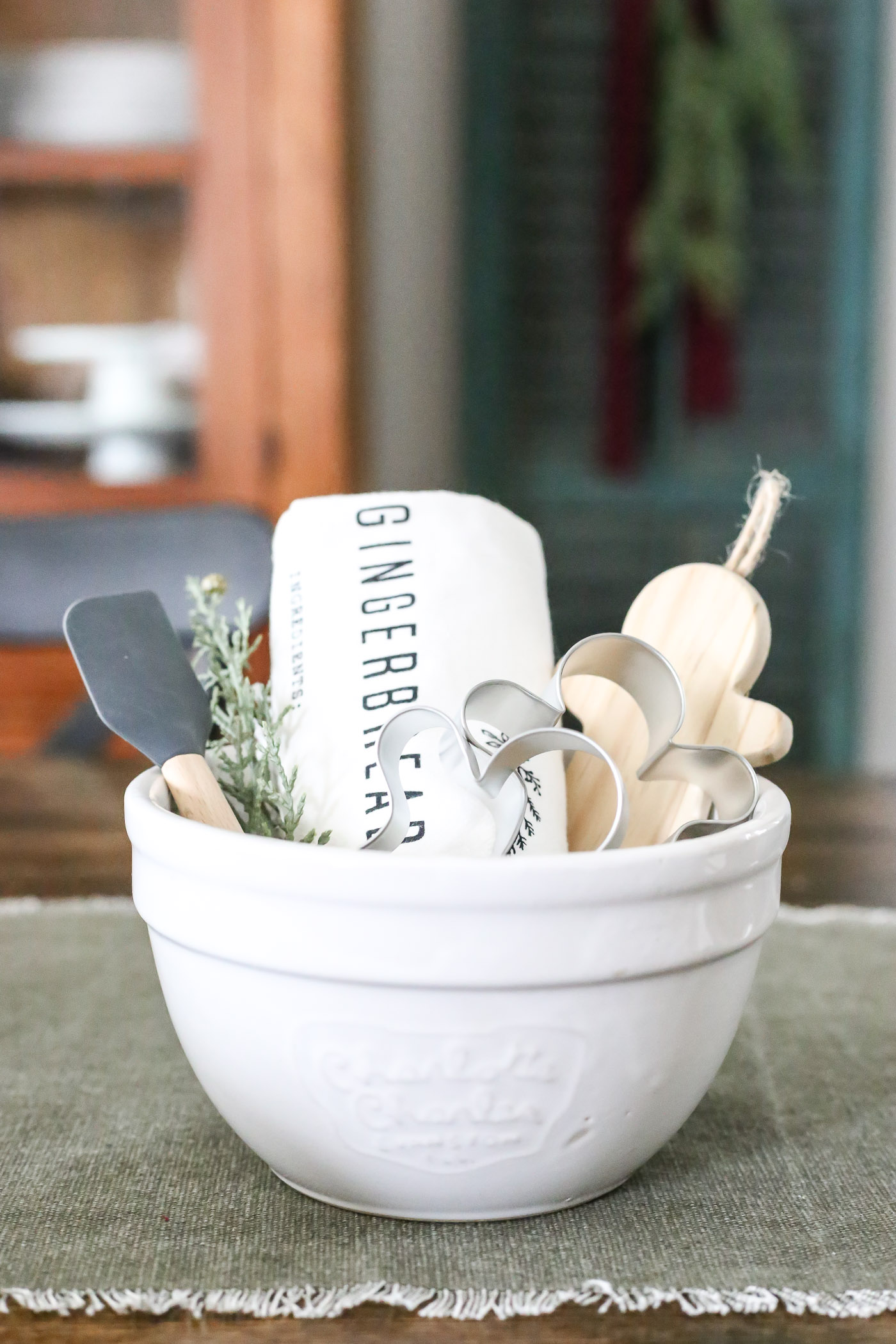 Included:
Gingerbread Cookie Recipe Tea Towel
Gingerbread Cookie Cutters
Mini Spatula
Wooden Gingerbread Cookie Ornament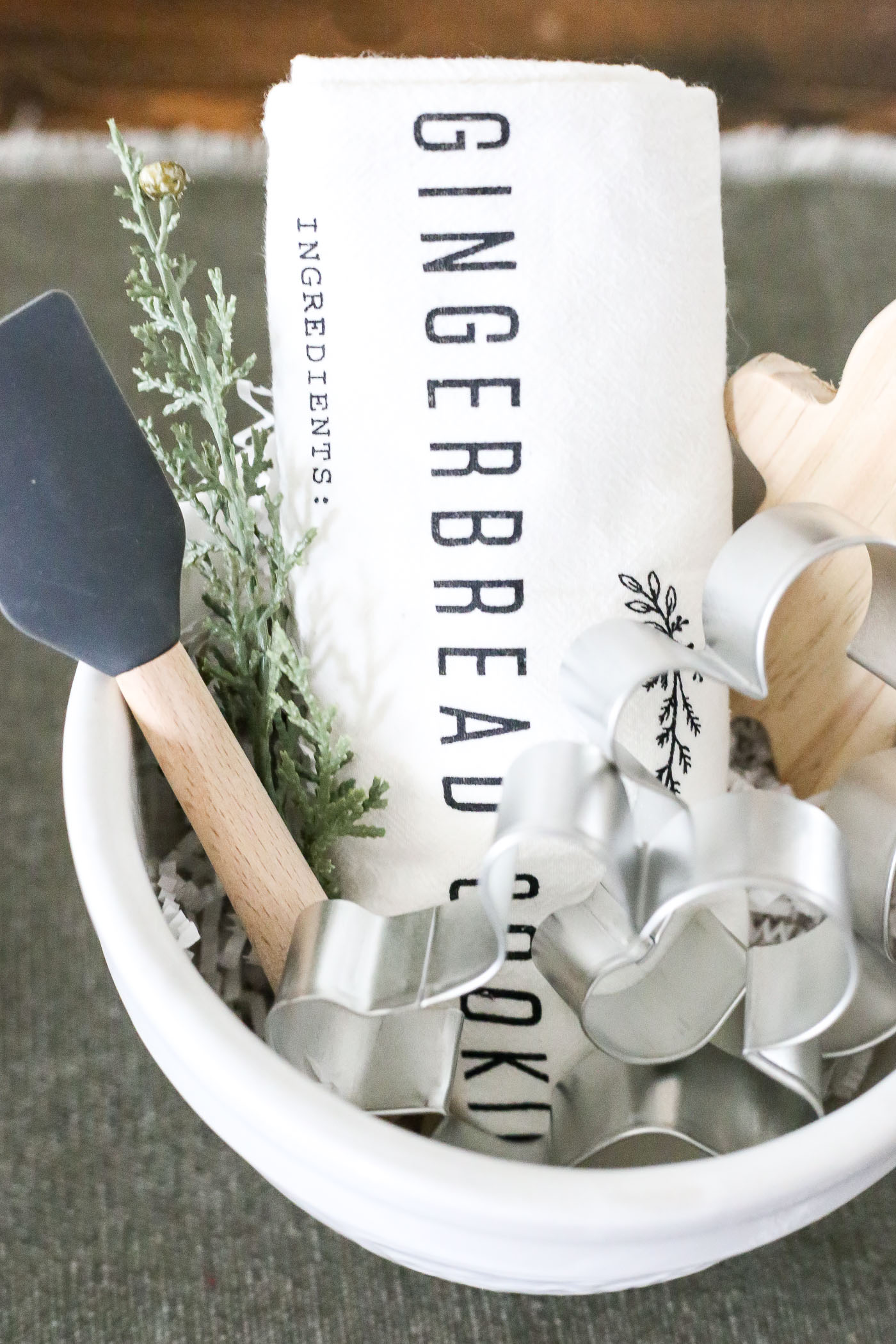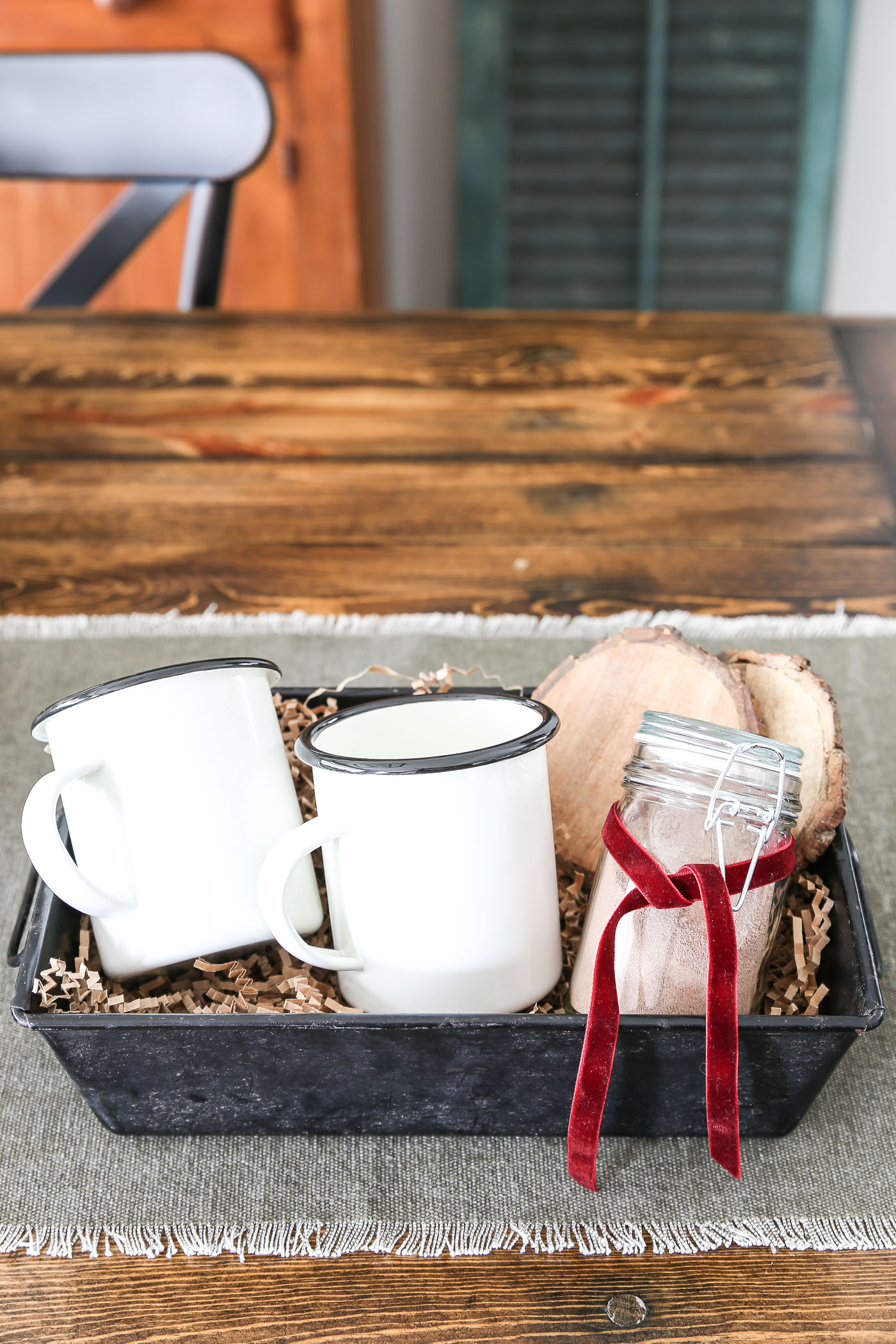 The Hot Cocoa Gift Basket
Another winter activity I know we all love, drinking hot chocolate on a cold day! Is there really anything better than sipping a warm cup of goodness, snuggled up inside?
The answer is no. So I created this cute little basket for the next time our hostess wants a cup of cocoa to enjoy.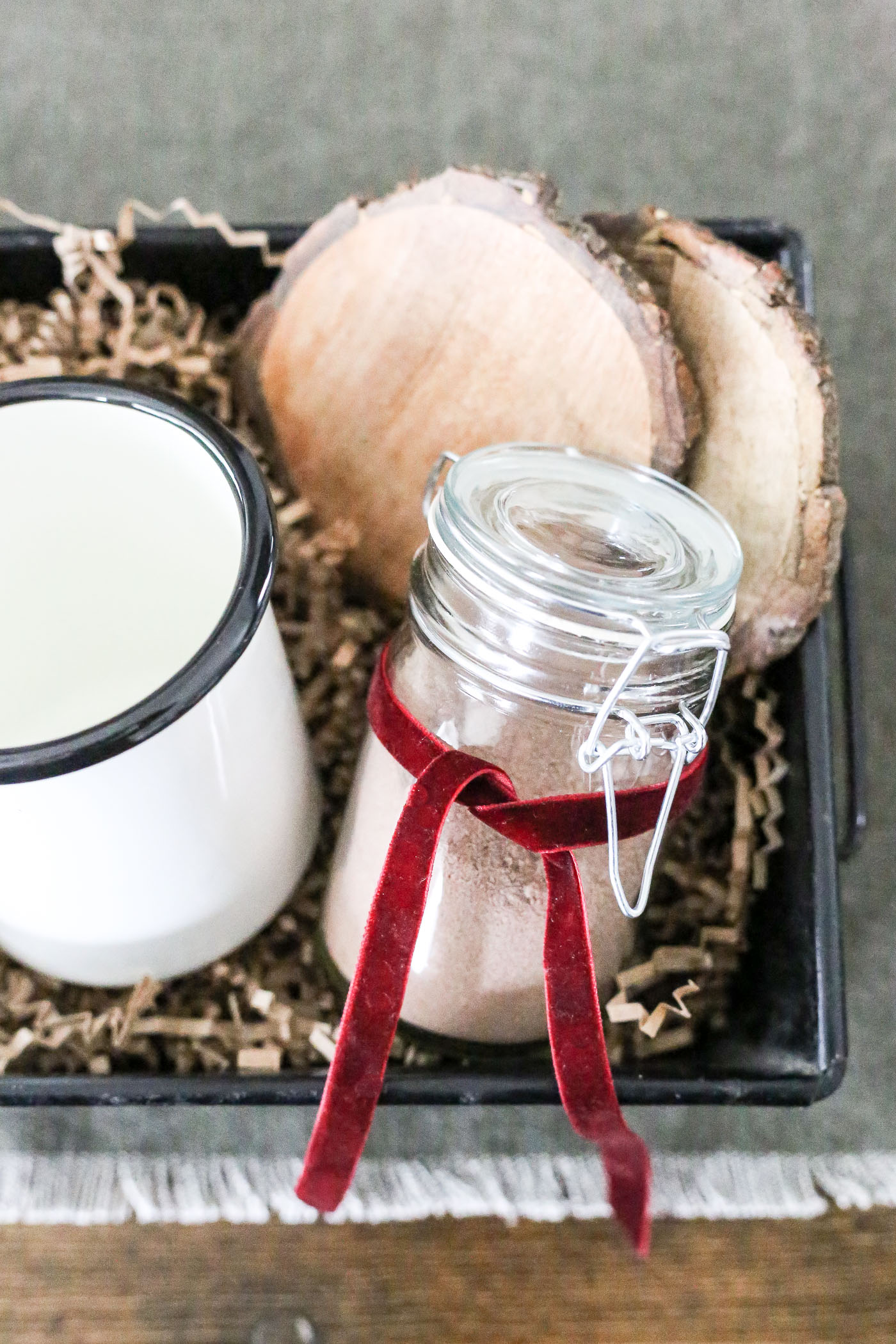 Included:
Two Cute Mugs
Hot Cocoa Mix (I put into this cute little jar)
Two Coasters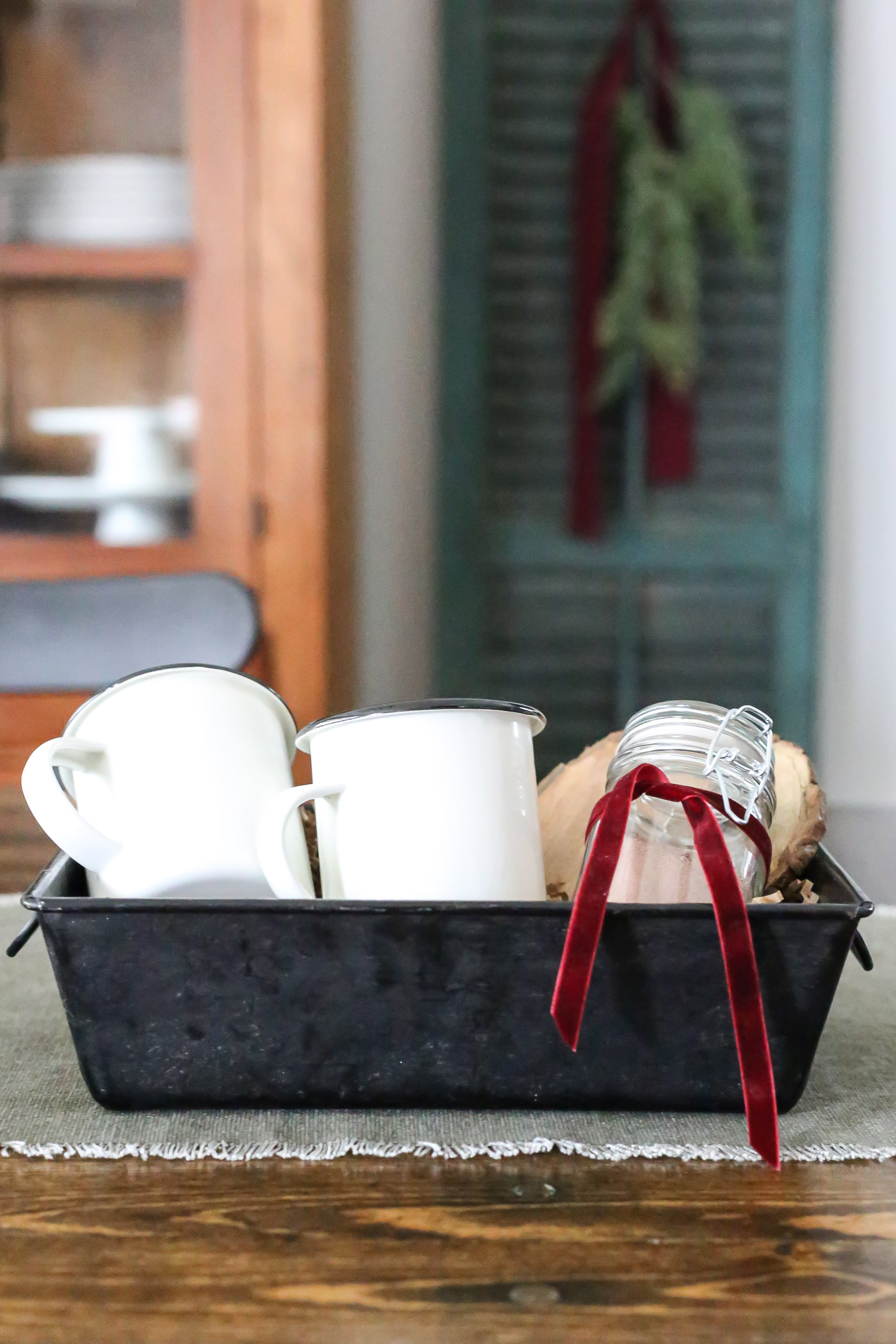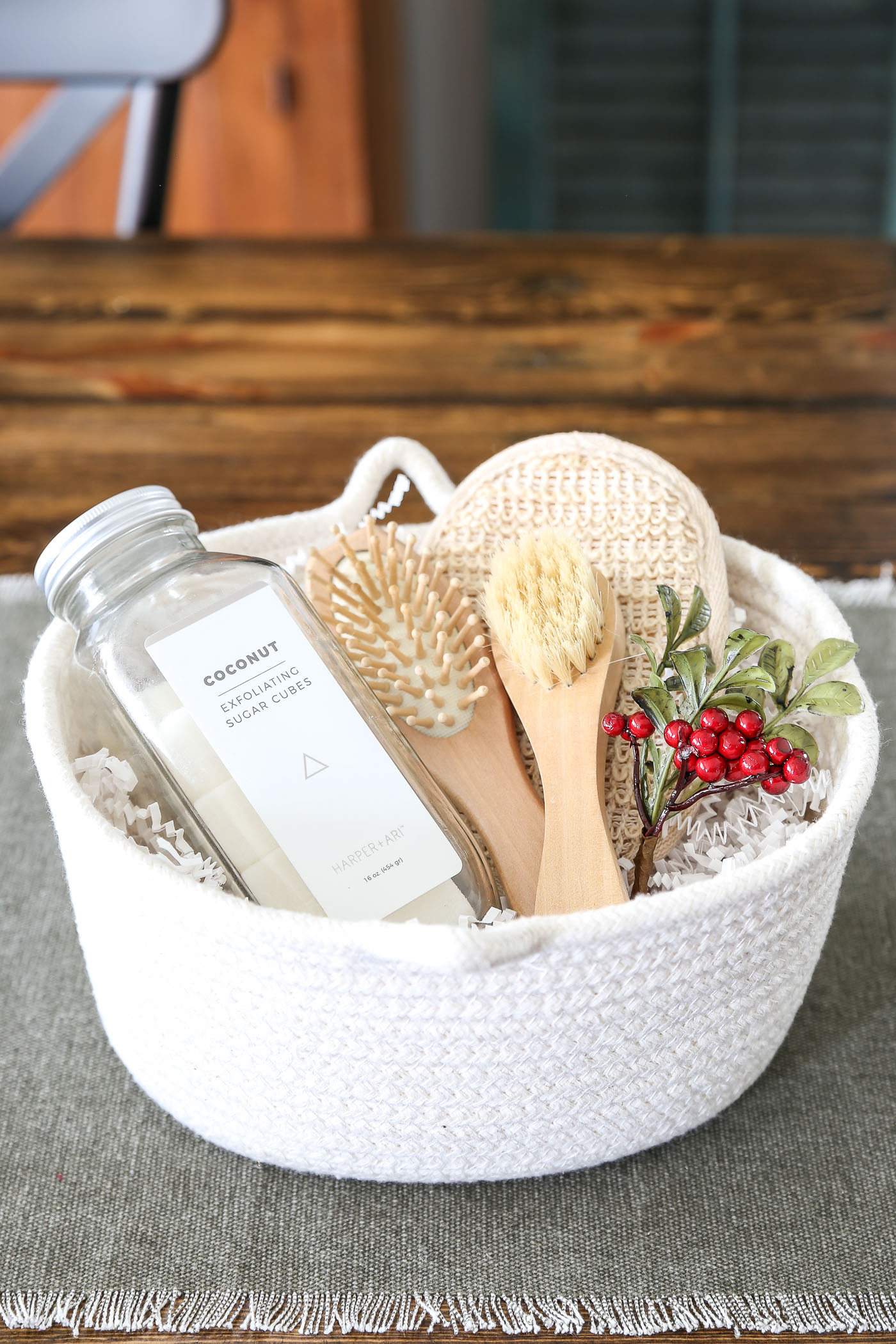 The Self Care Gift Basket
Self care is a necessity. Especially after hosting a gathering of any kind. Any hostess is probably going to be wiped out once their last guest leaves.
Time for some pampering! She (or he!) deserves it!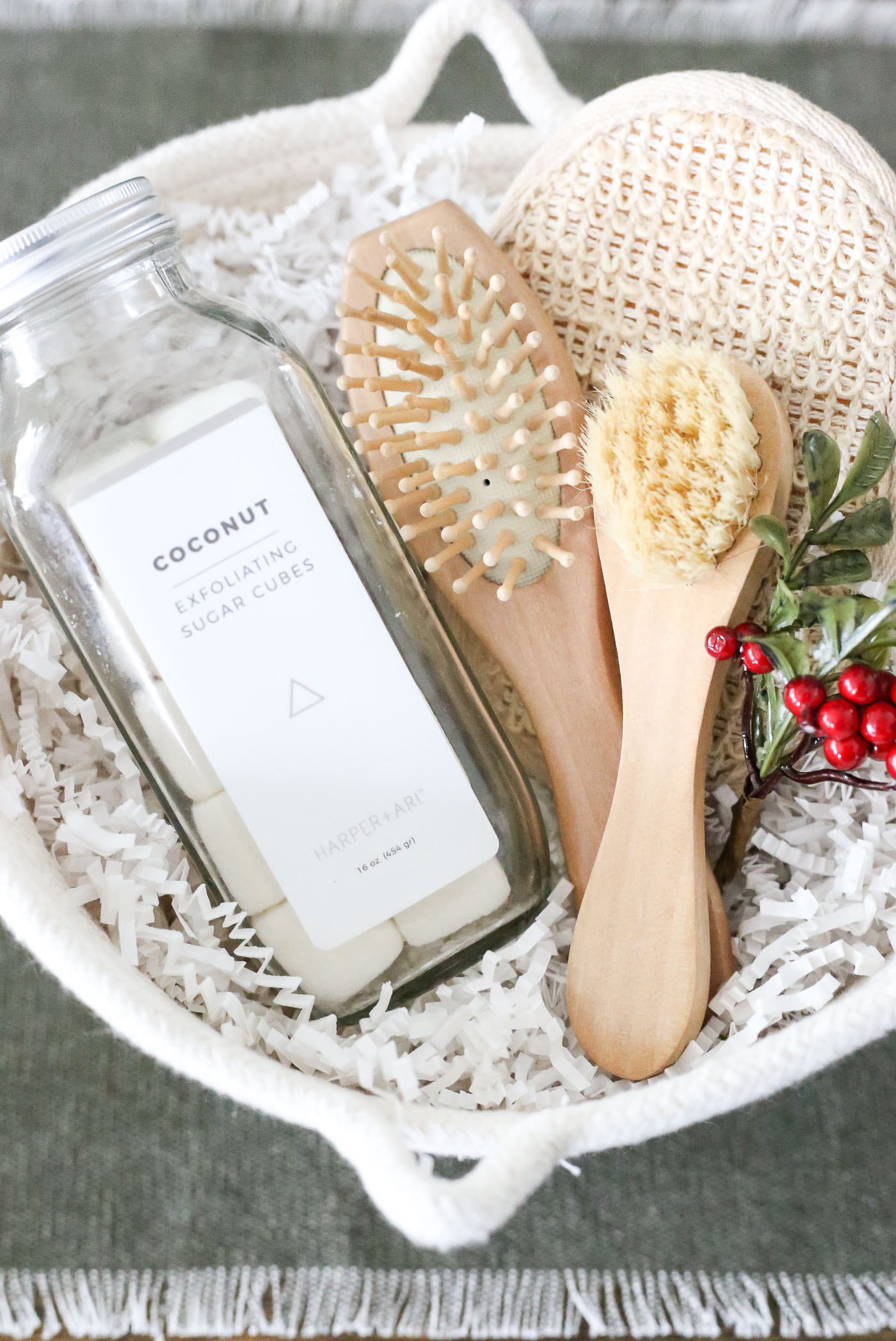 Included:
Exfoliating Sugar Cubes
Self Care Brushes
Massage Glove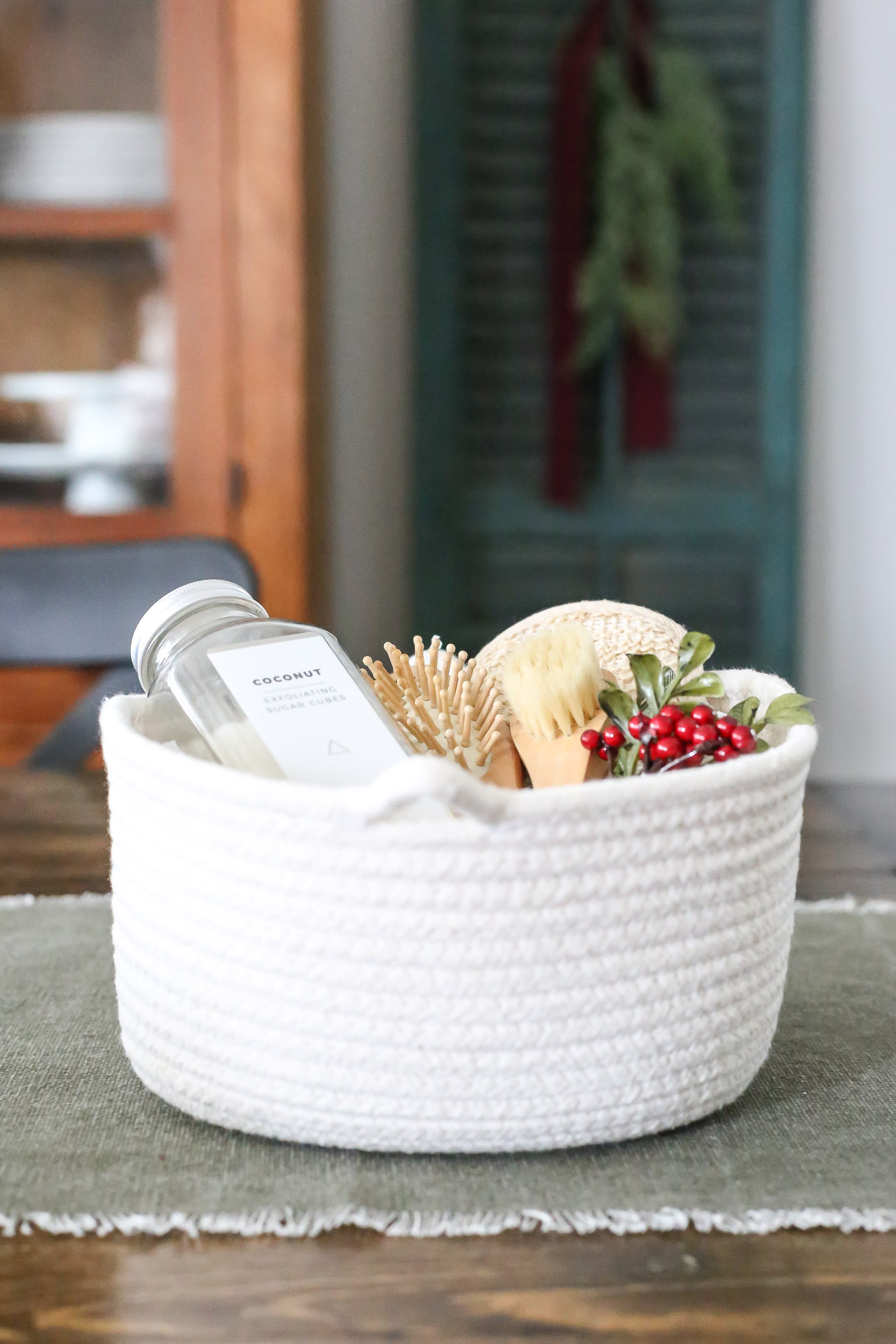 The Candle Lover Gift Basket
My personal favorite! I find lighting a good smelling candle to be so very relaxing. It is a mood all on its own.
Add in some cute candle accessories and I am sold. And your hostess will be too!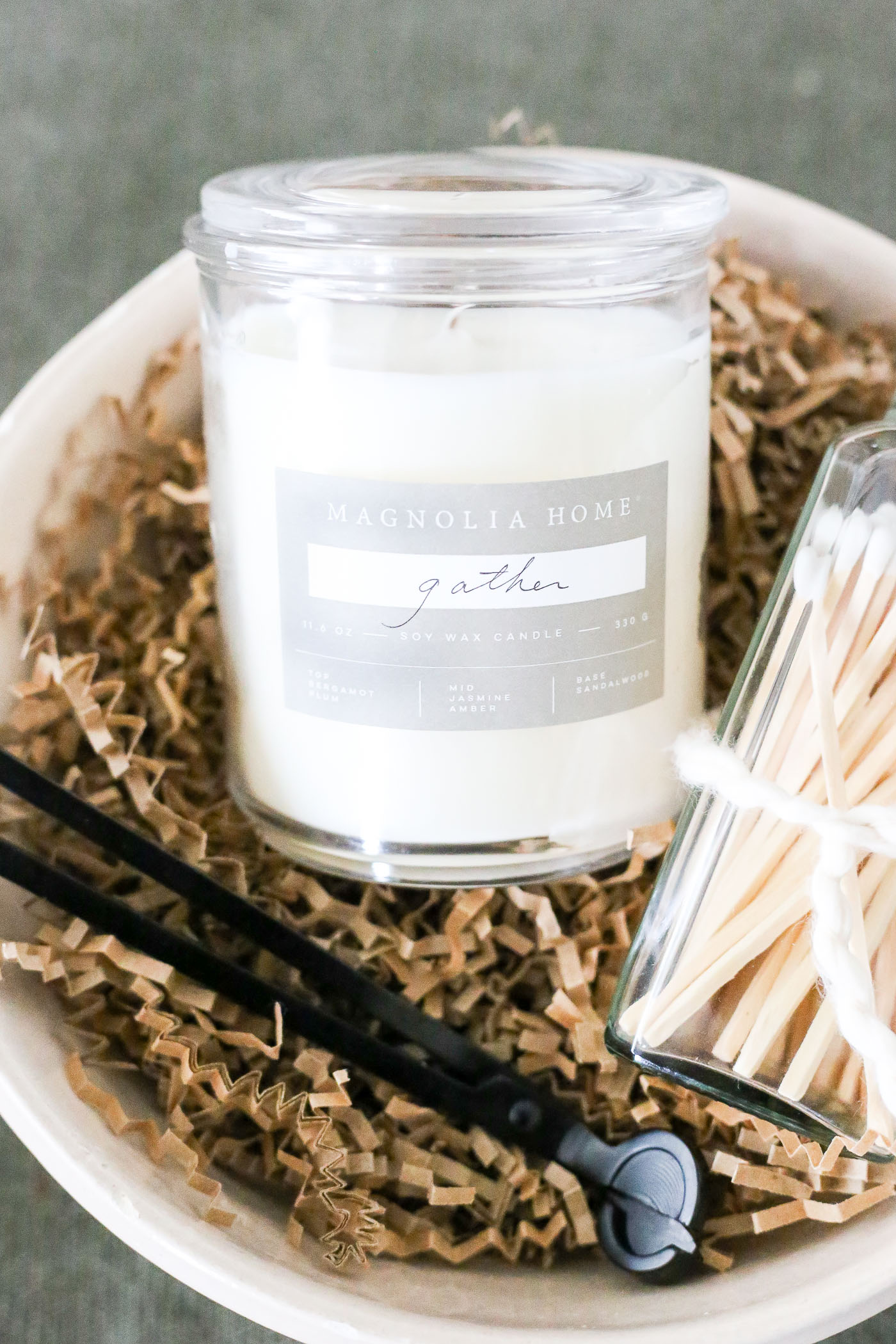 Included:
Beautiful Candle
Candle Wick Cutter
Jar of Matches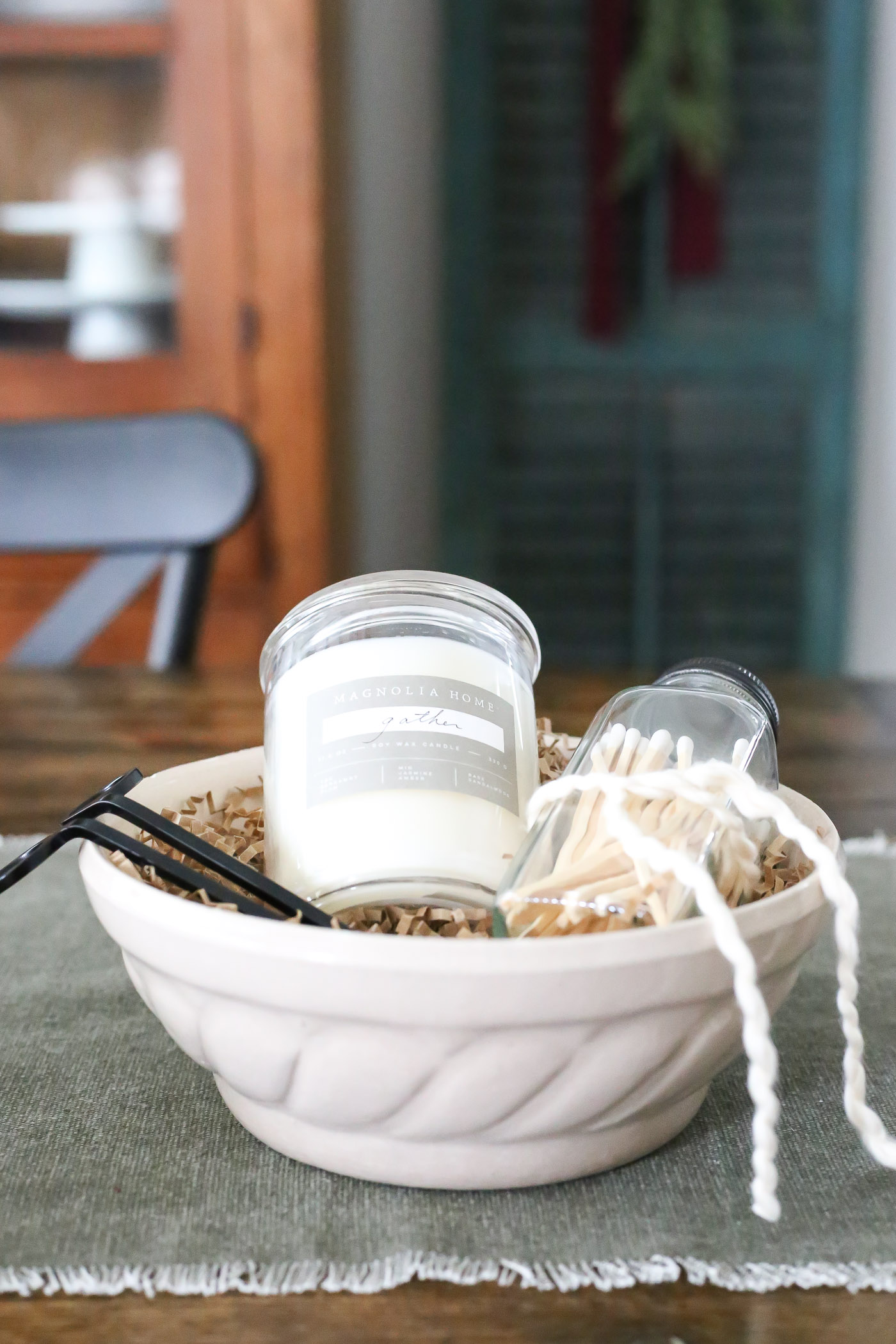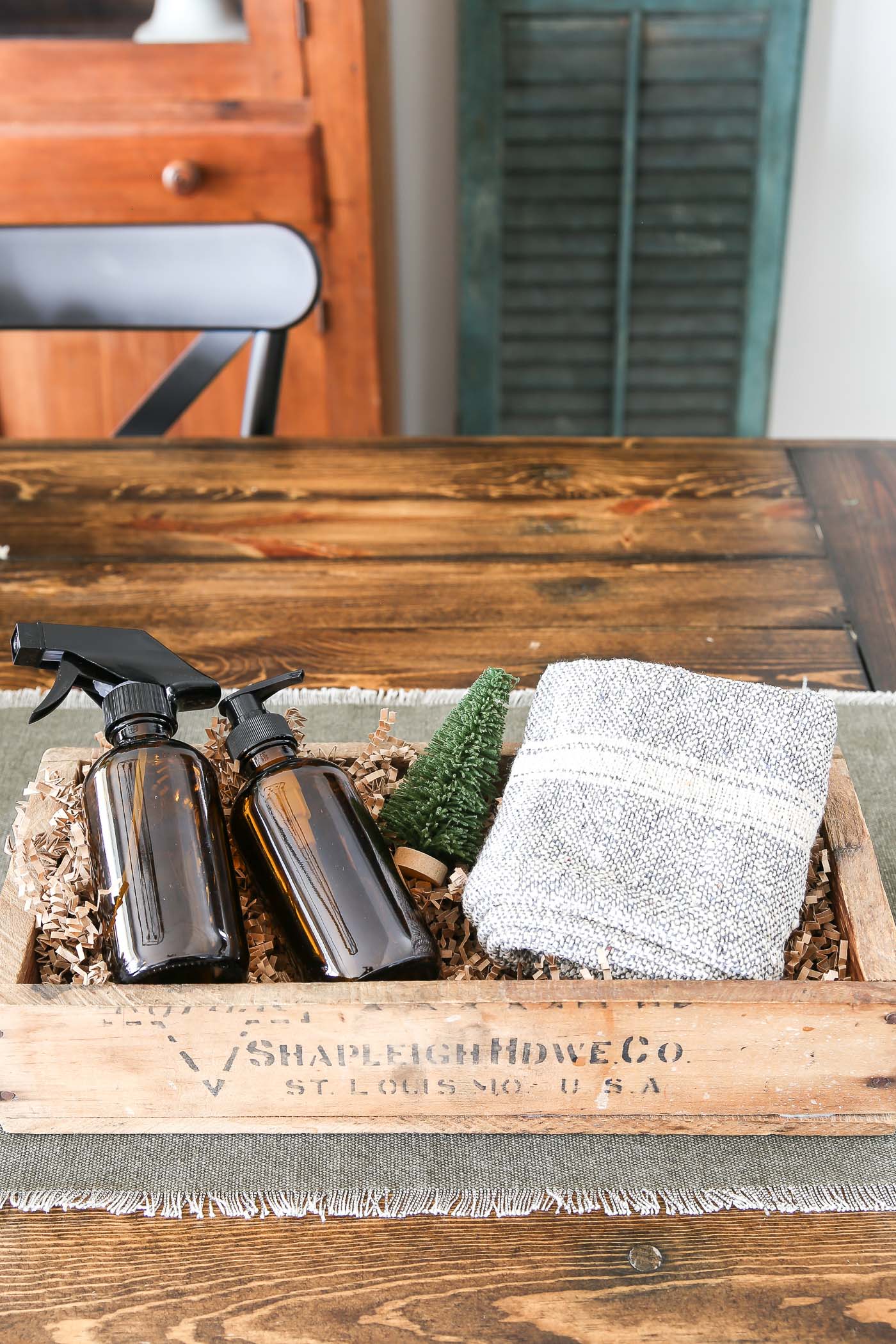 The Cleaning Gift Basket
Hear me out. I know cleaning isn't something everyone loves doing. But I promise you, go out and get some pretty cleaning products! It makes the job a little more enjoyable!
If you have to clean up after a party, might as well have pleasant looking supplies to do it with!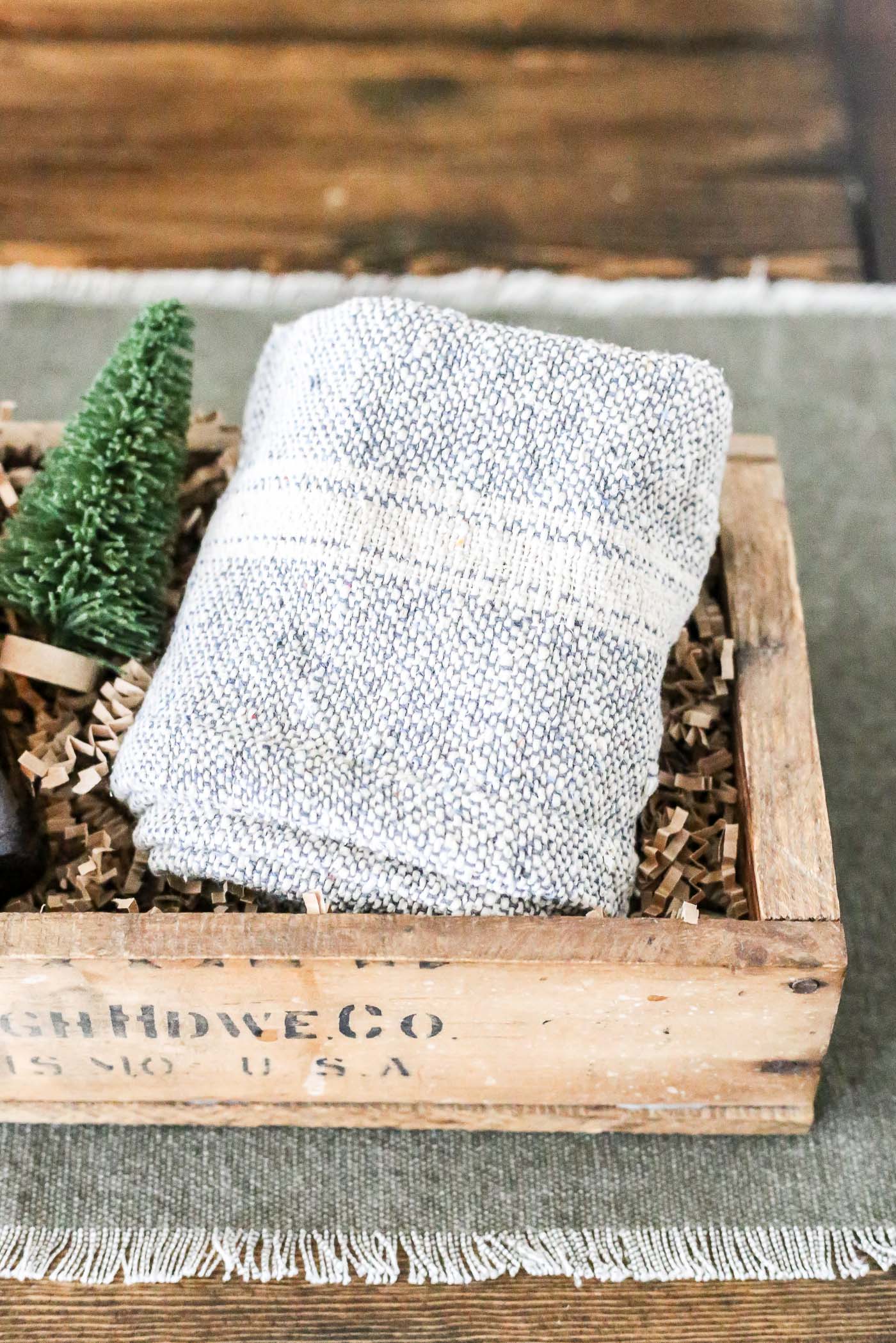 Included:
Amber Spray Bottle
Amber Hand Soap Bottle
Beautiful Hand Towel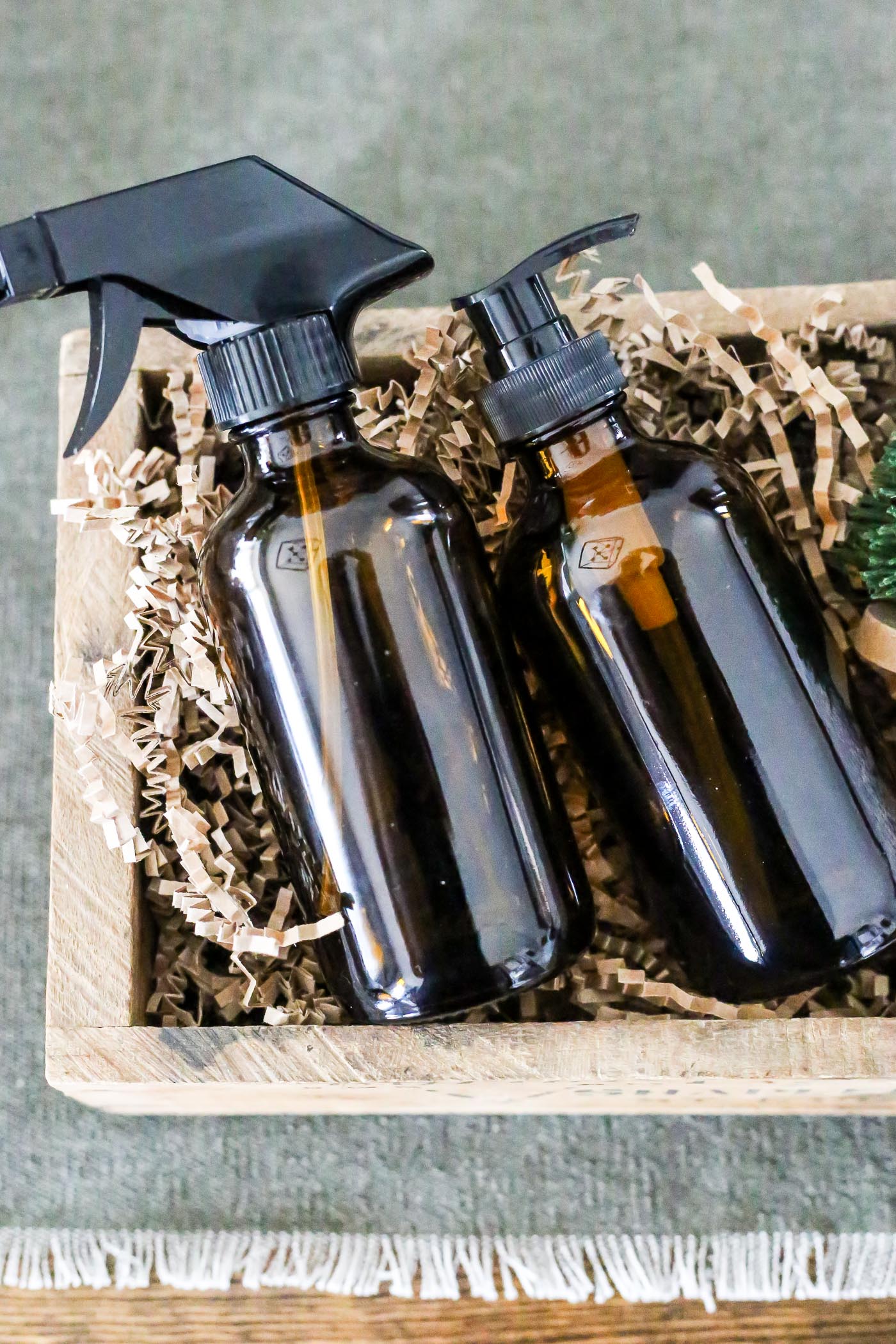 Do you bring a gift for your hostess when you attend parties? Do you enjoy the process of curating them with a theme? I know I do!
More Christmas Posts
Pin This Post for Later