Neutral and Natural Christmas Nursery
This post may contain affiliate links. For more information please see our disclosure policy.
We went with neutral and natural Christmas decor in our daughters nursery this season. Come tour her cute little festive room!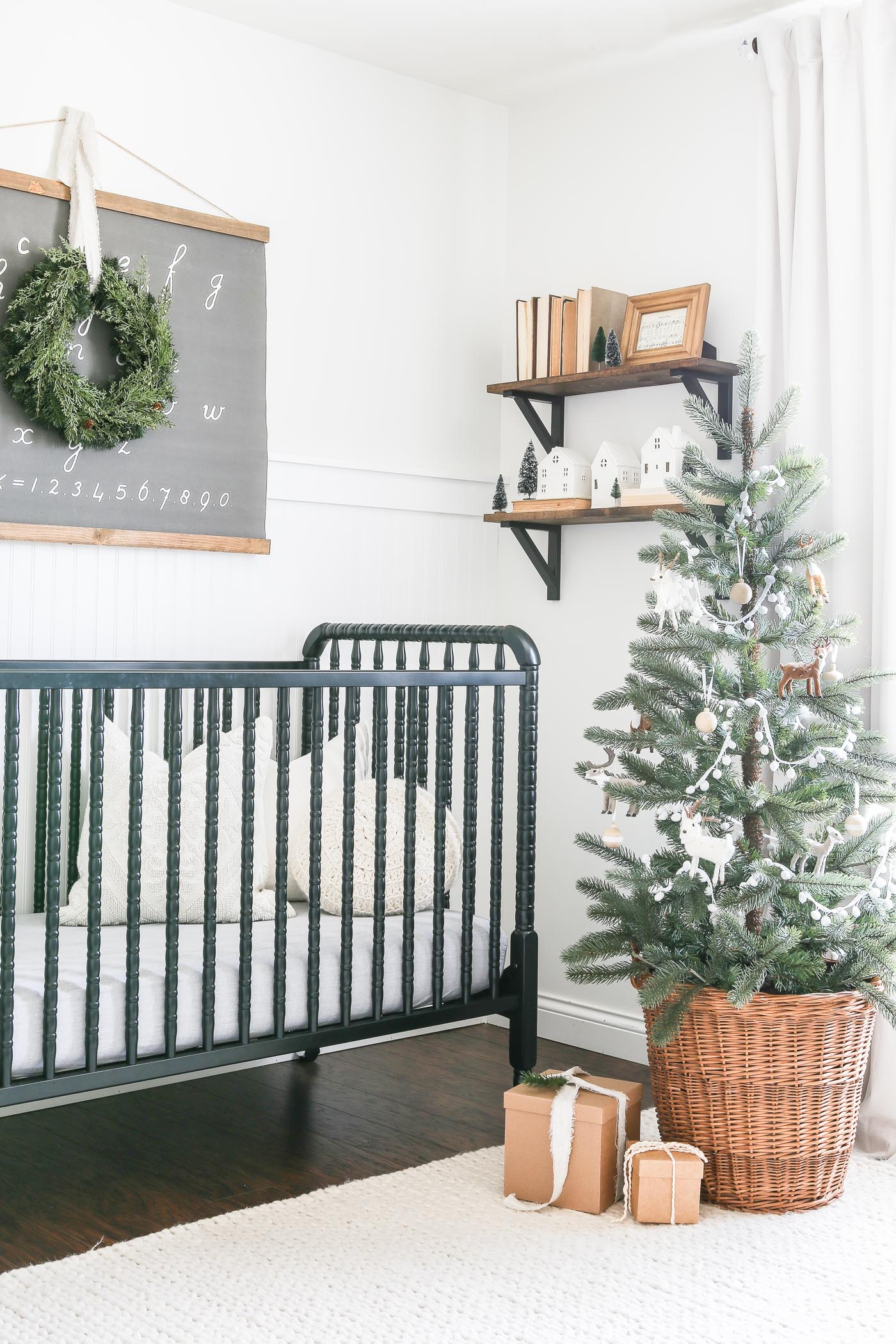 I've been moving right along (very slowly) with our Christmas decorating. My plan all along was to knock it out early so we could sit back and enjoy it.
Ha. Ha. Ha.
I've learned nothing I plan ever goes accordingly. So here we are, with Christmas bins still all over the place and a lot left to finish. But that's alright! I'll get it done at some point!
Someone come and turn off the Hallmark movies for me! Such a distraction!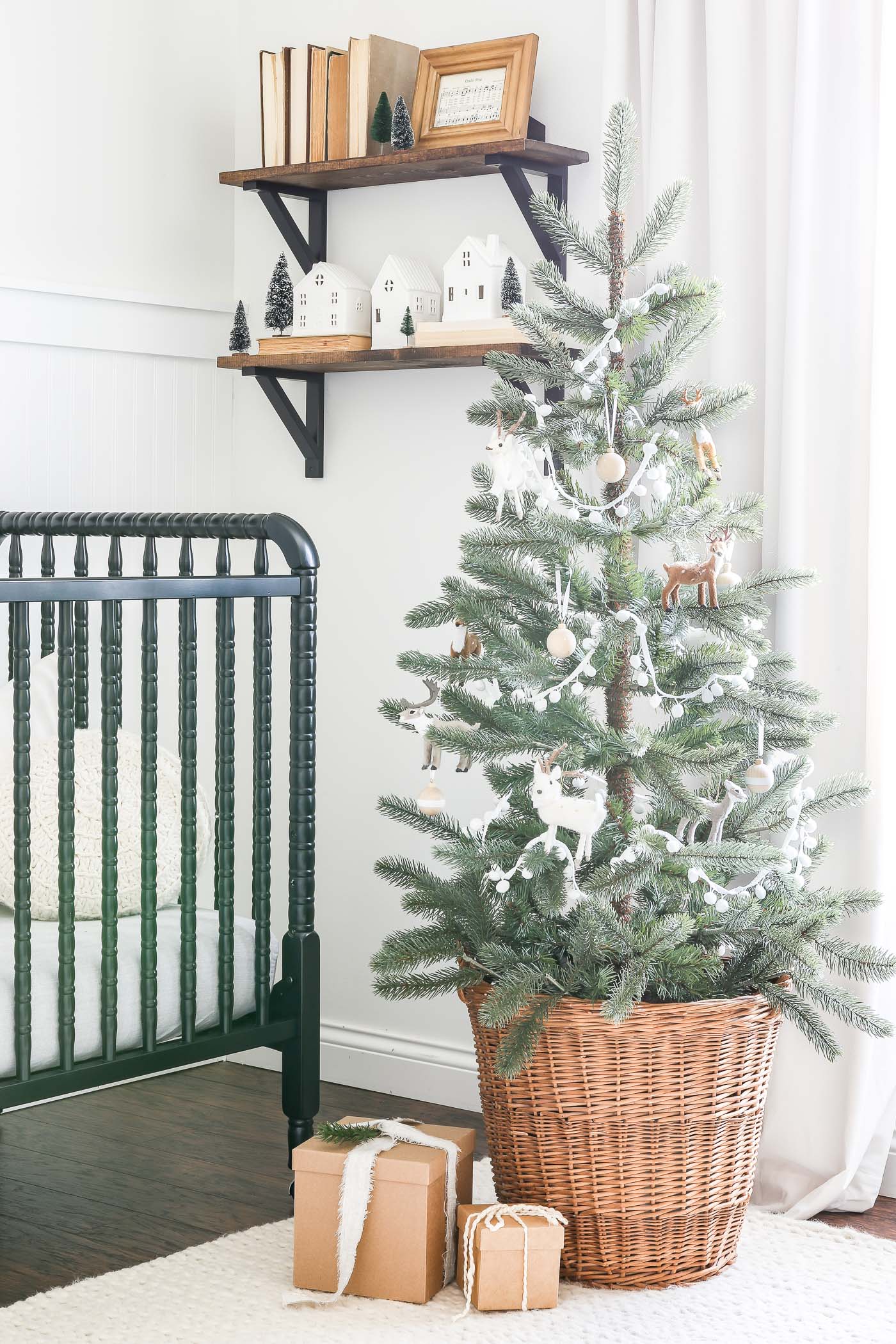 If you recall my grand decorating plan of attack was to just go with whatever room was clean. So you are getting the nursery today!
And you bet that the millisecond I finished taking these pictures, every ornament was ripped off that tree by tiny hands! She is a little tornado.
A really cute one, might I add.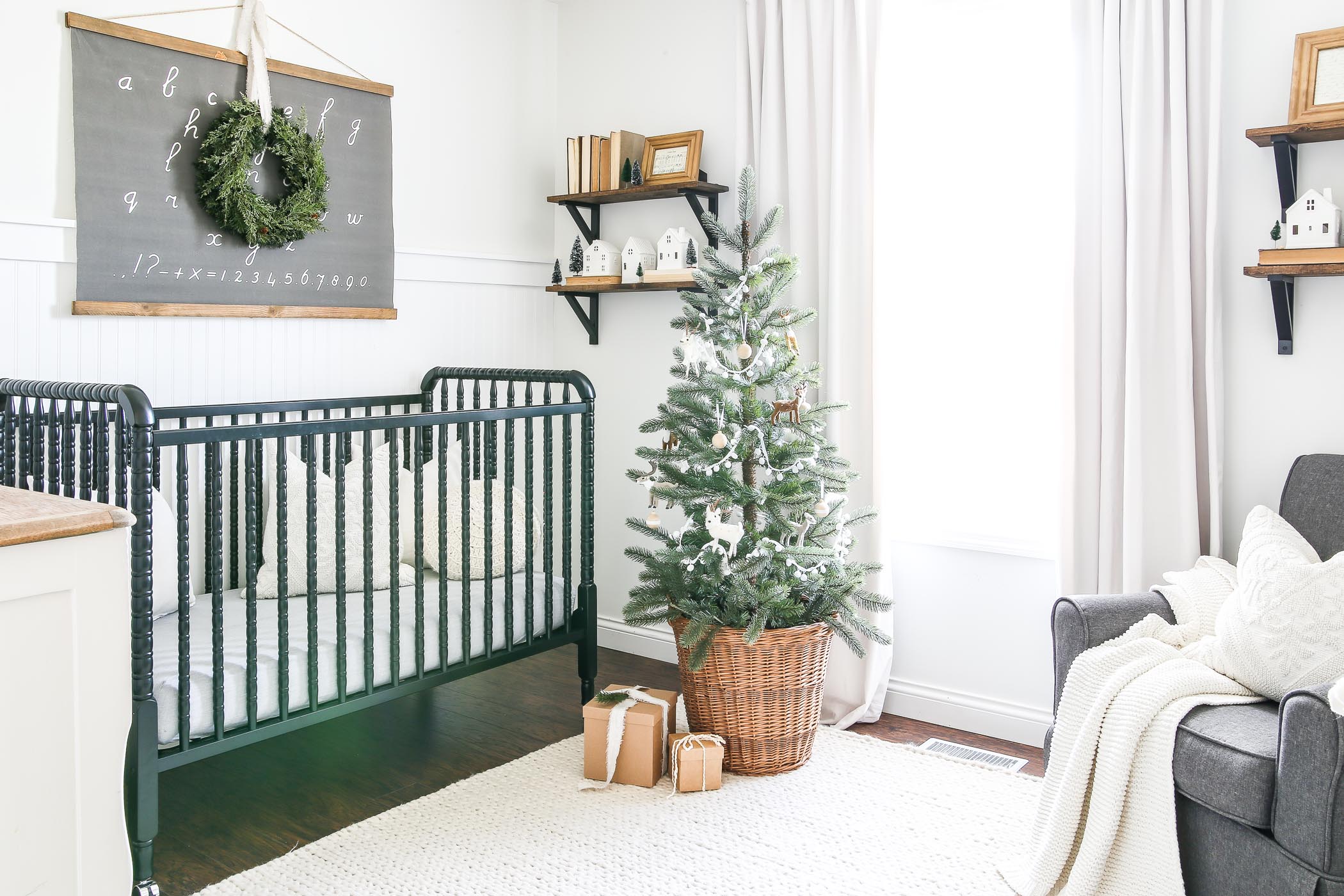 I wanted to keep her room neutral, because I just love how soft and beautiful it is already. It's the smallest room in our house, so I didn't want to overdo it.
Subtle touches of winter and Christmas was the plan.
Affiliate links are provided below for your convenience. For more information, see my full disclosure here.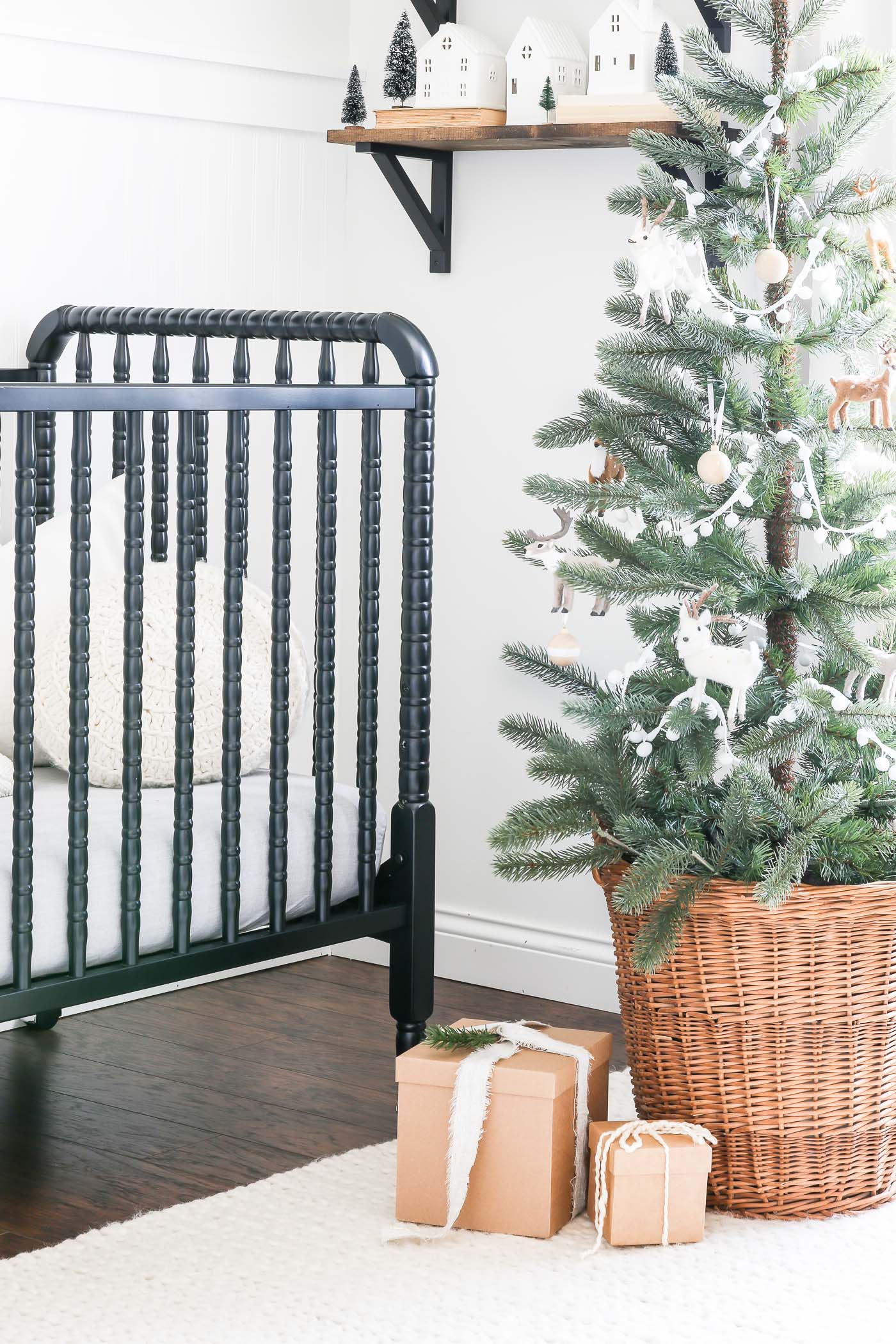 Decorating the Christmas Tree
I found the cutest woodland/deer ornaments from Target, along with some pretty wooden ones that I decorated her tree with.
The white ball garland is something I found at Hobby Lobby in their sewing section. I think it's just a fabric embellishment, but I've used it a few times for holiday decor.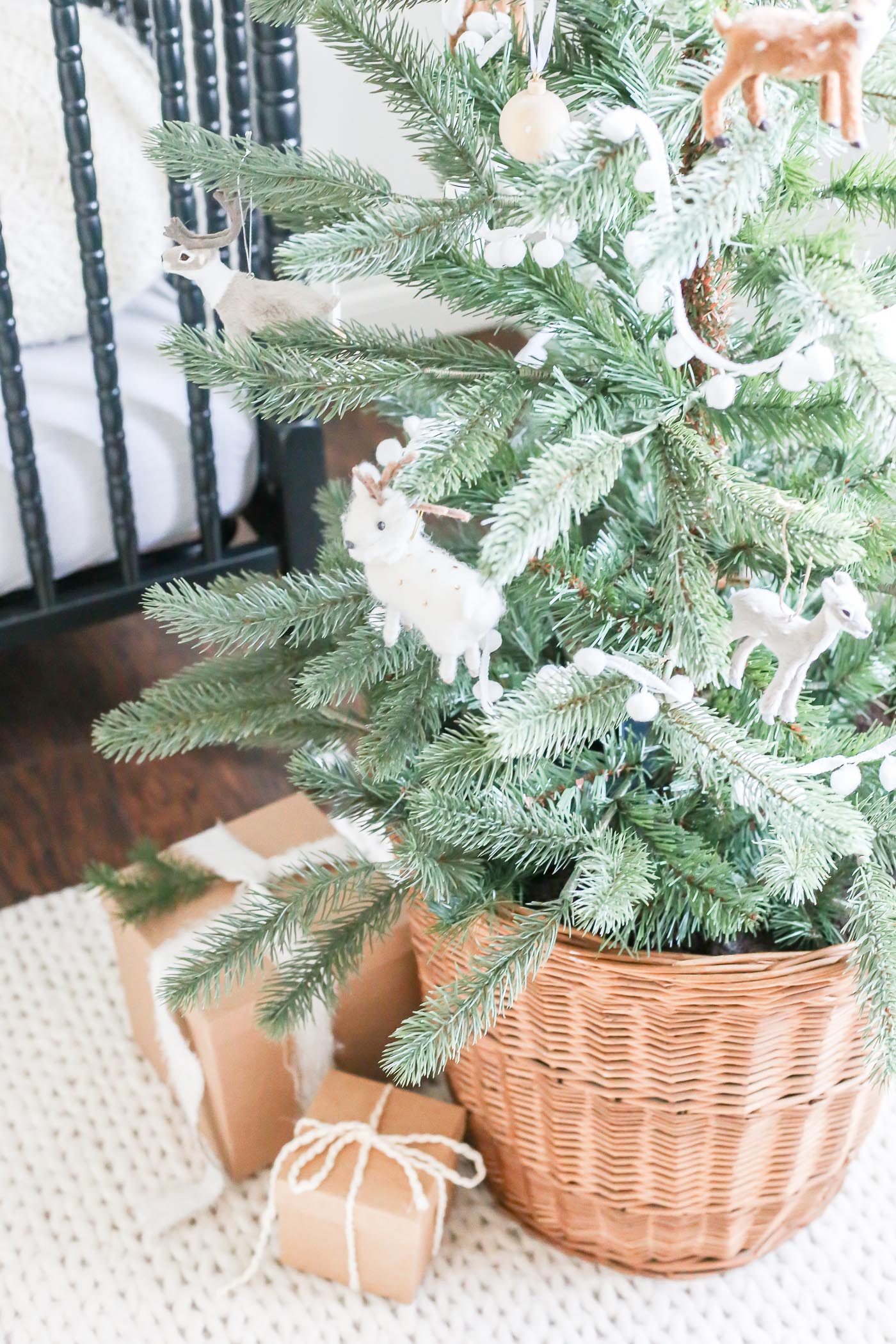 I love that this IKEA tree fits perfectly in her little throw blanket basket, so I borrowed it for the season.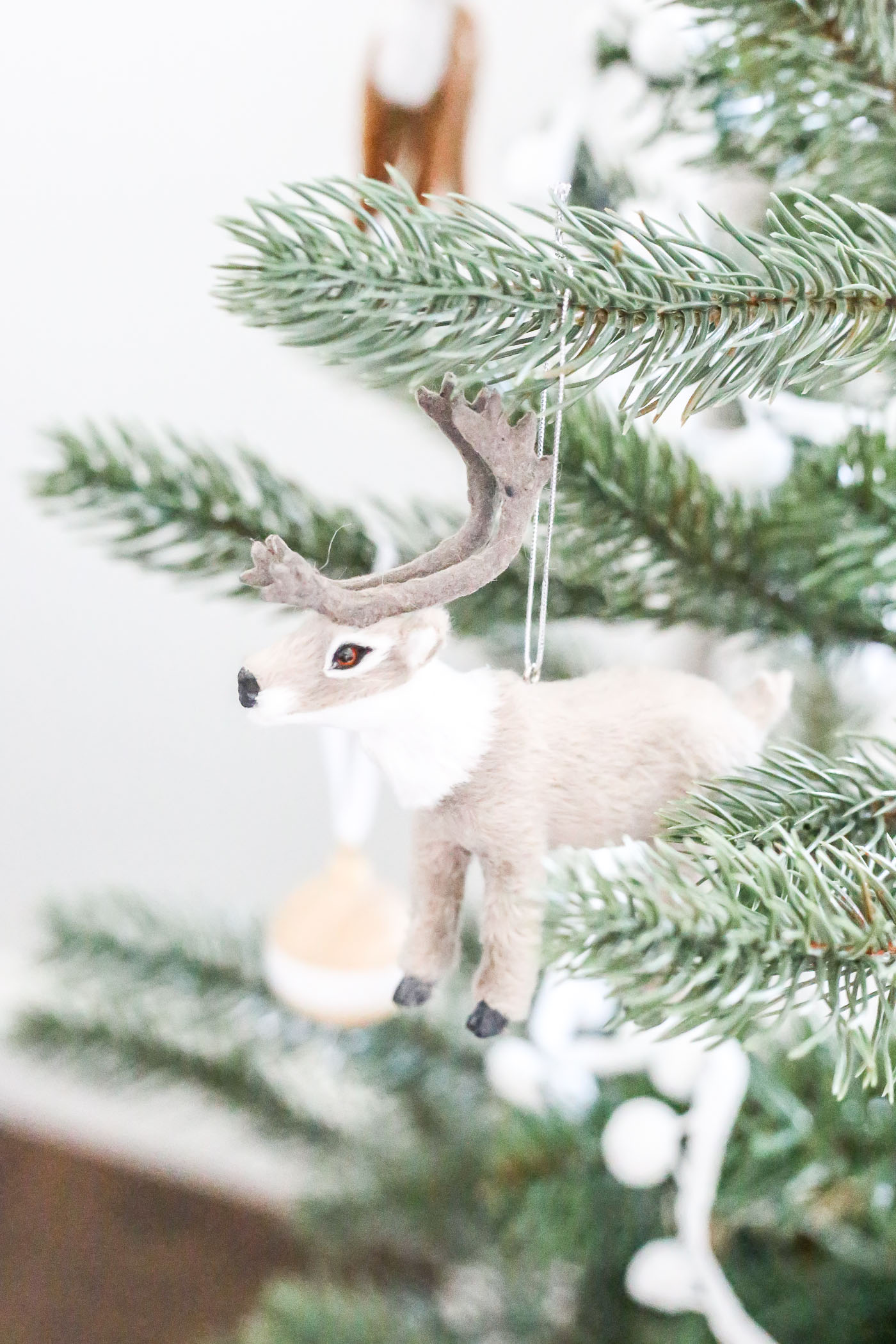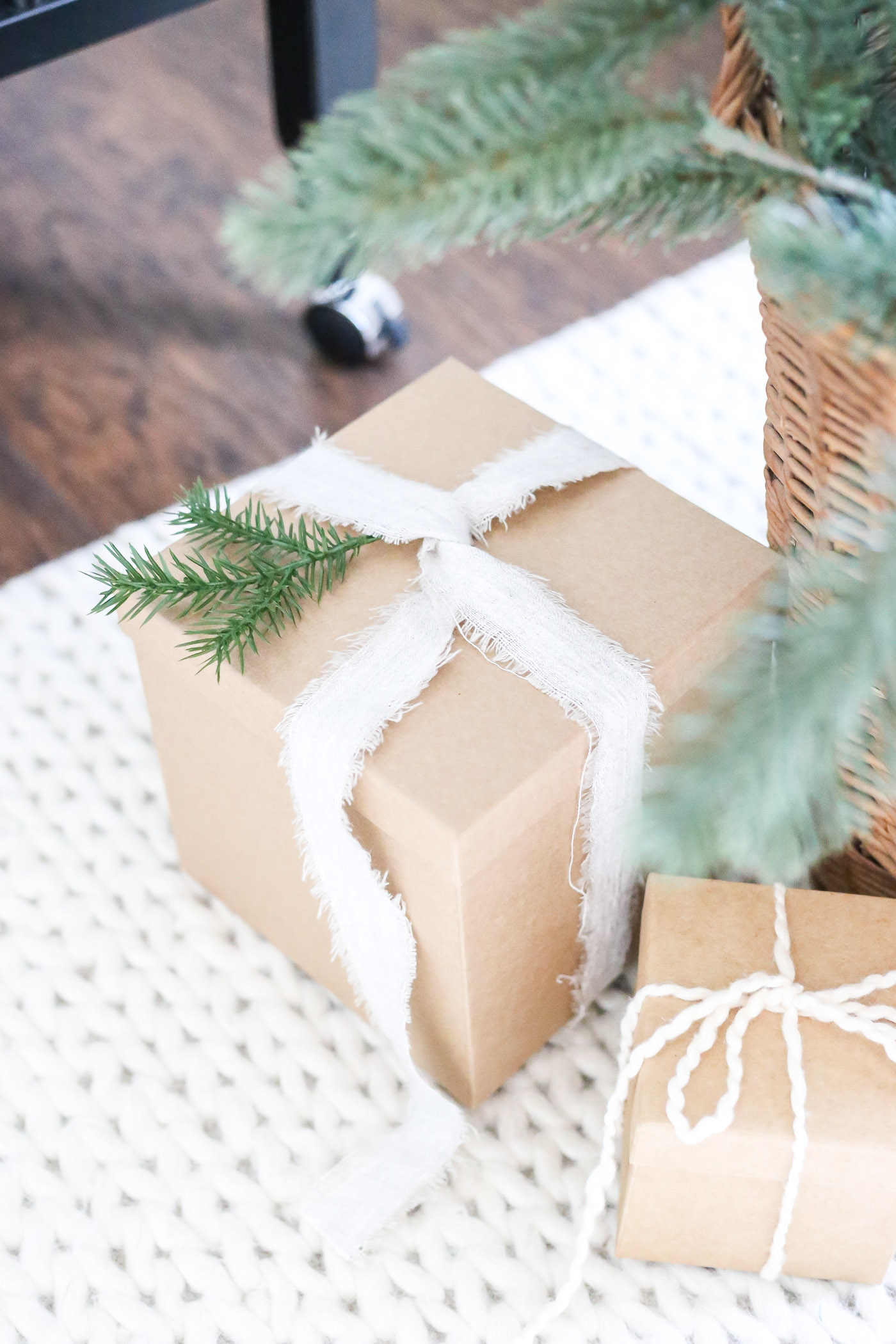 Little Houses and Bottle Brush Trees
I've collected a ton of white ceramic houses over the years, and I thought her room would be the perfect place to display them.
The dollar spot at Target had a great collection of wooden houses this year, so I mixed them into my collection.
I sprinkled in various neutral bottle brush trees too. The vignette they create reminds me of a winter wonderland.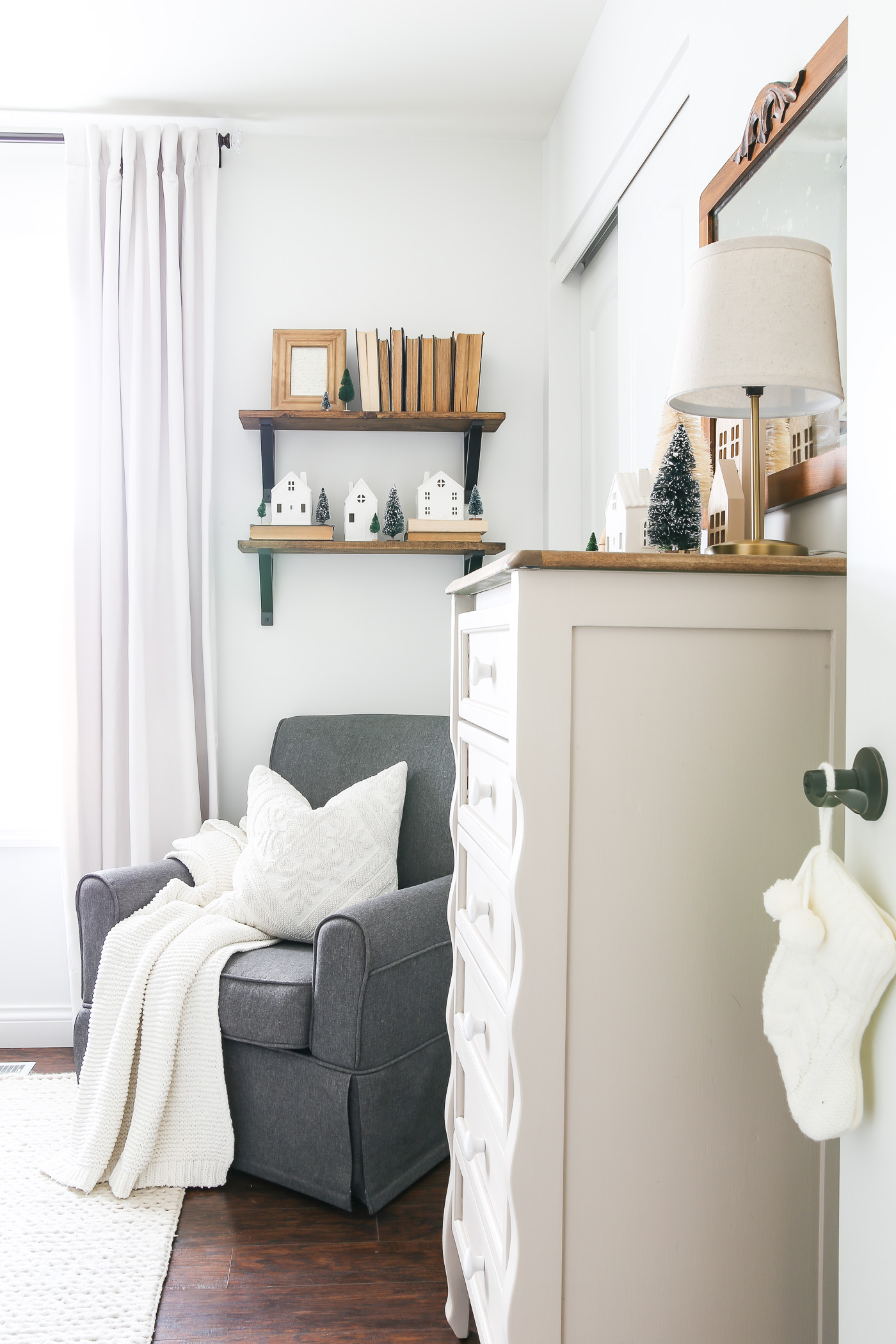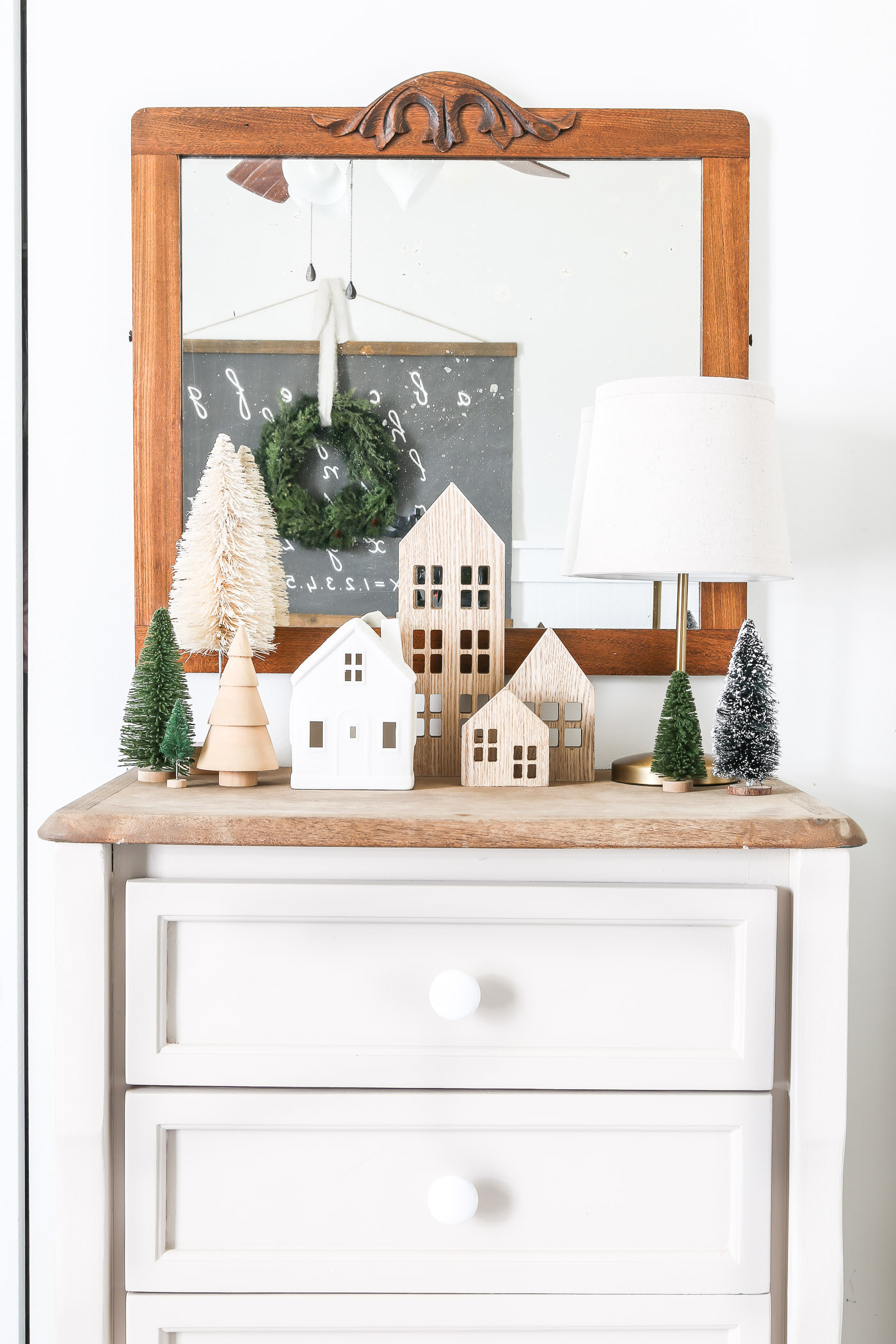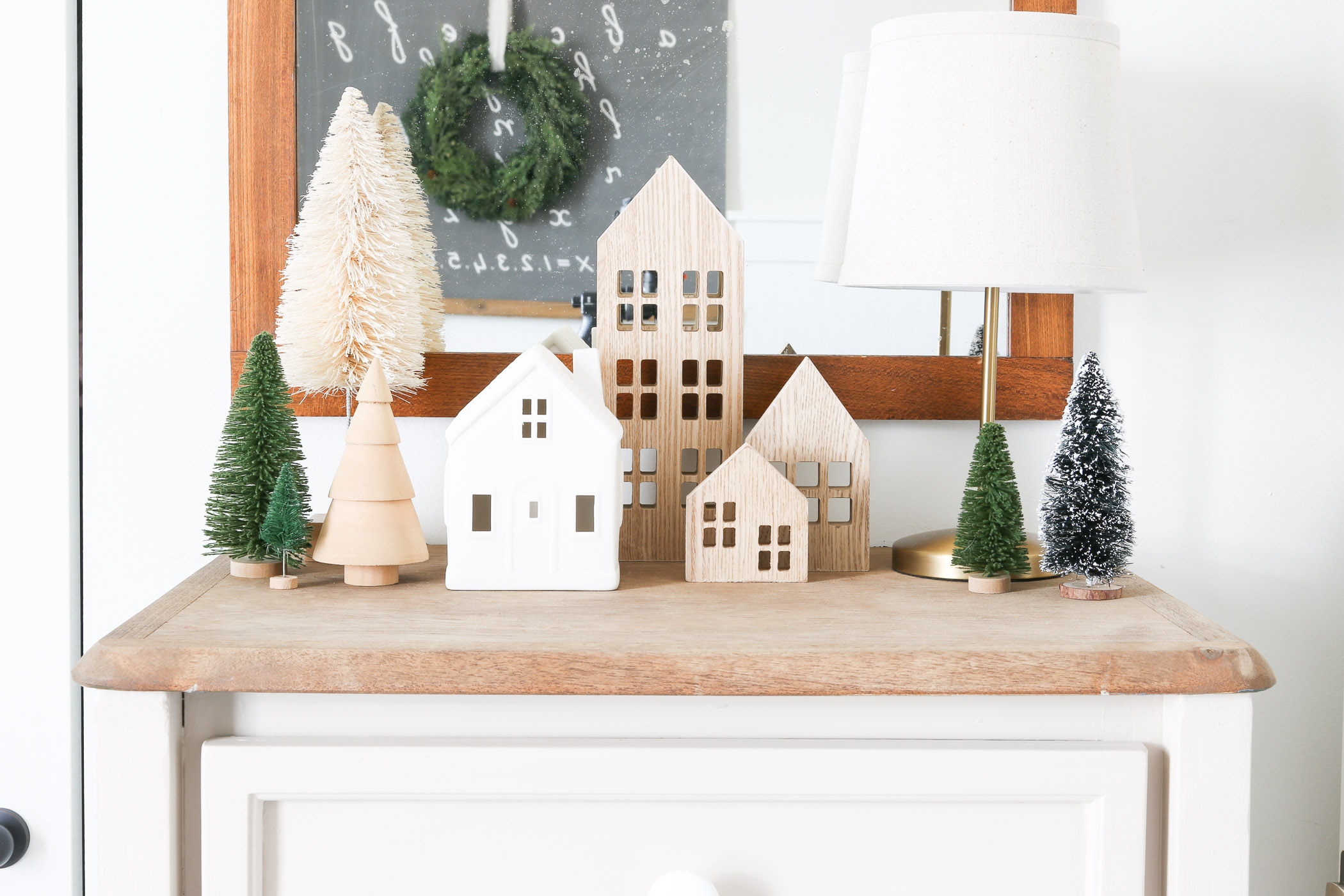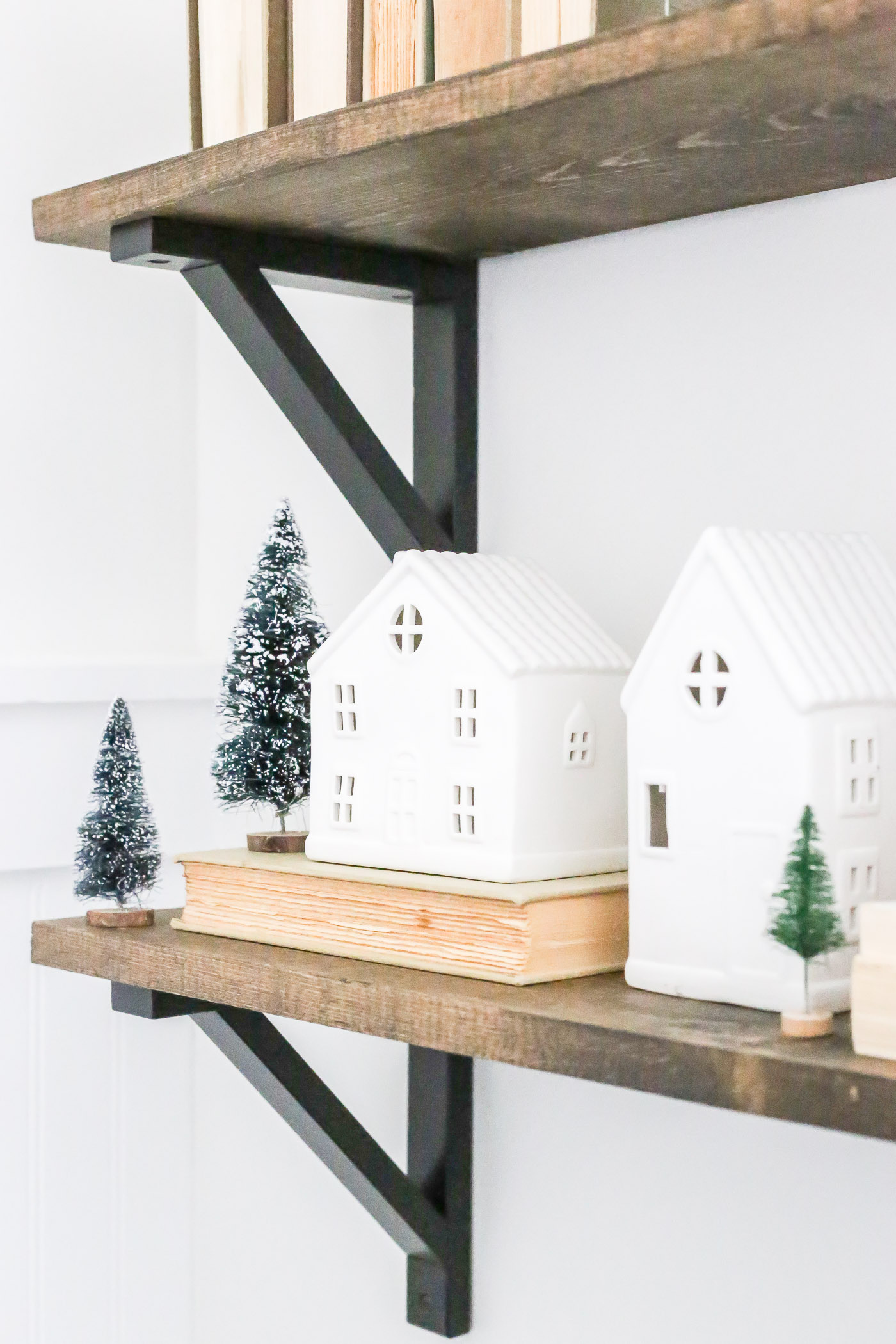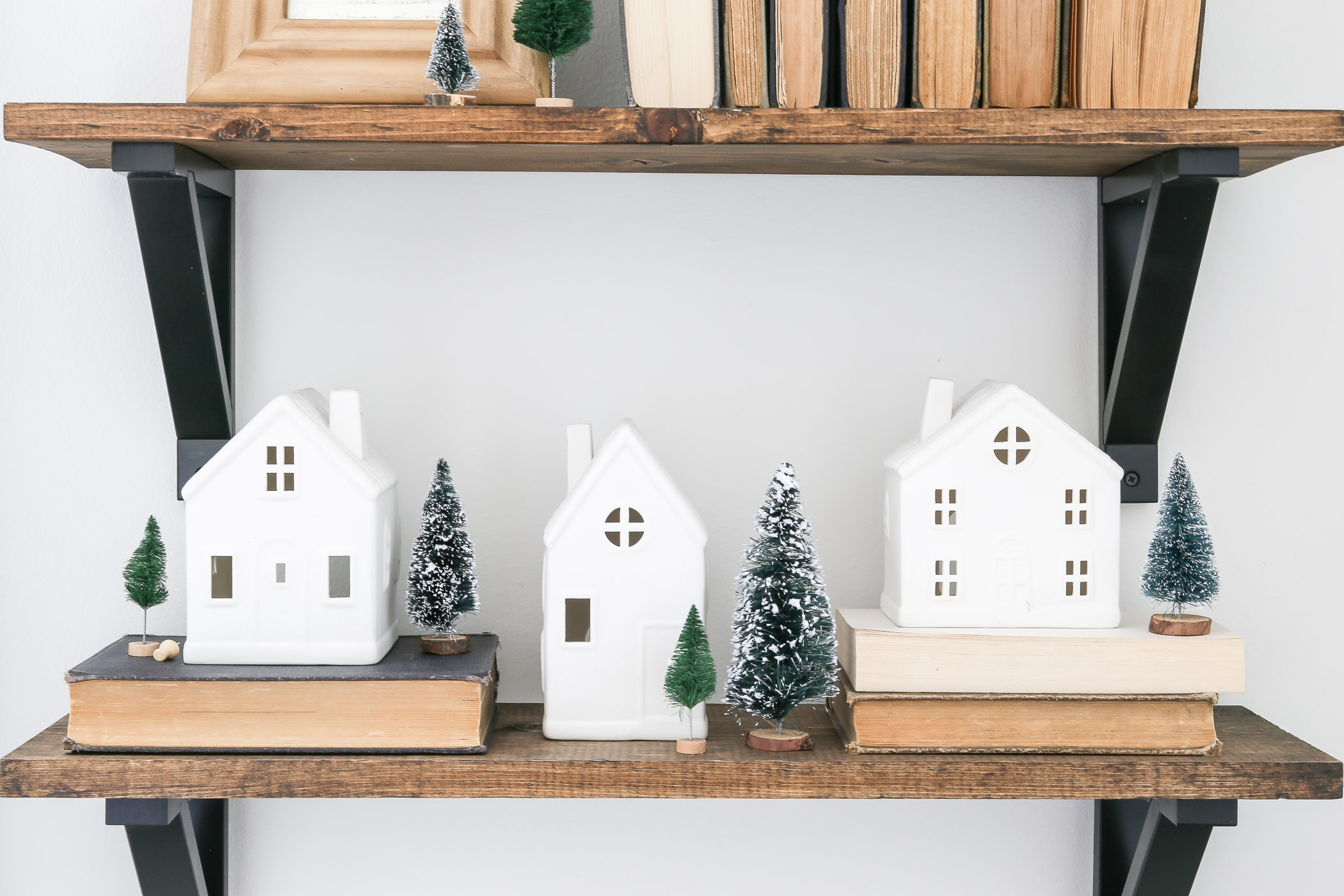 Winter Greenery and Linen Ribbon
The wreath I hung on the canvas art above her bed adds a perfect touch of pretty holiday greenery to her room. Greenery is a must for the season!
I used beautiful linen ribbon to hang it for a softer look, rather than all the deep reds I am using throughout the rest of the house.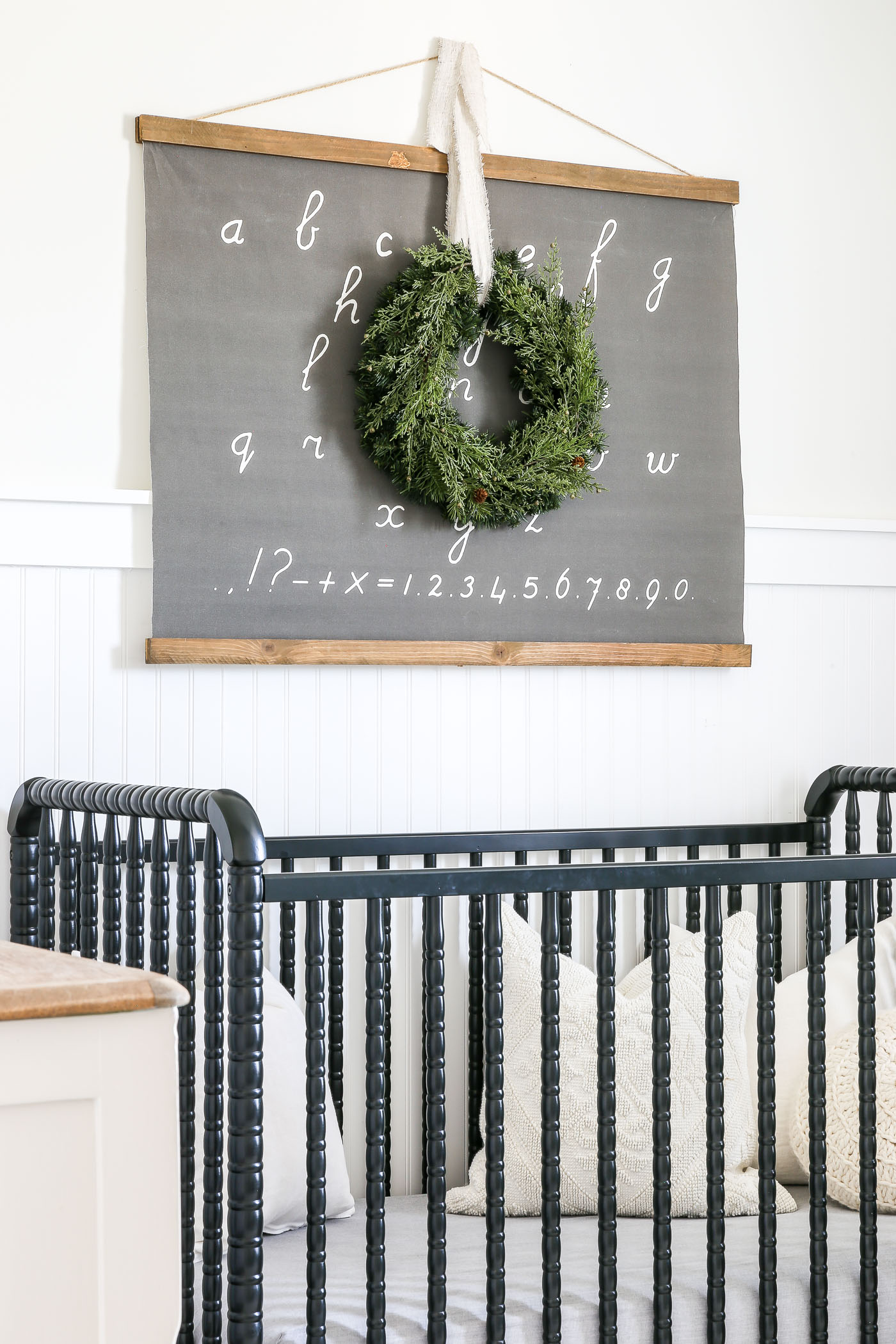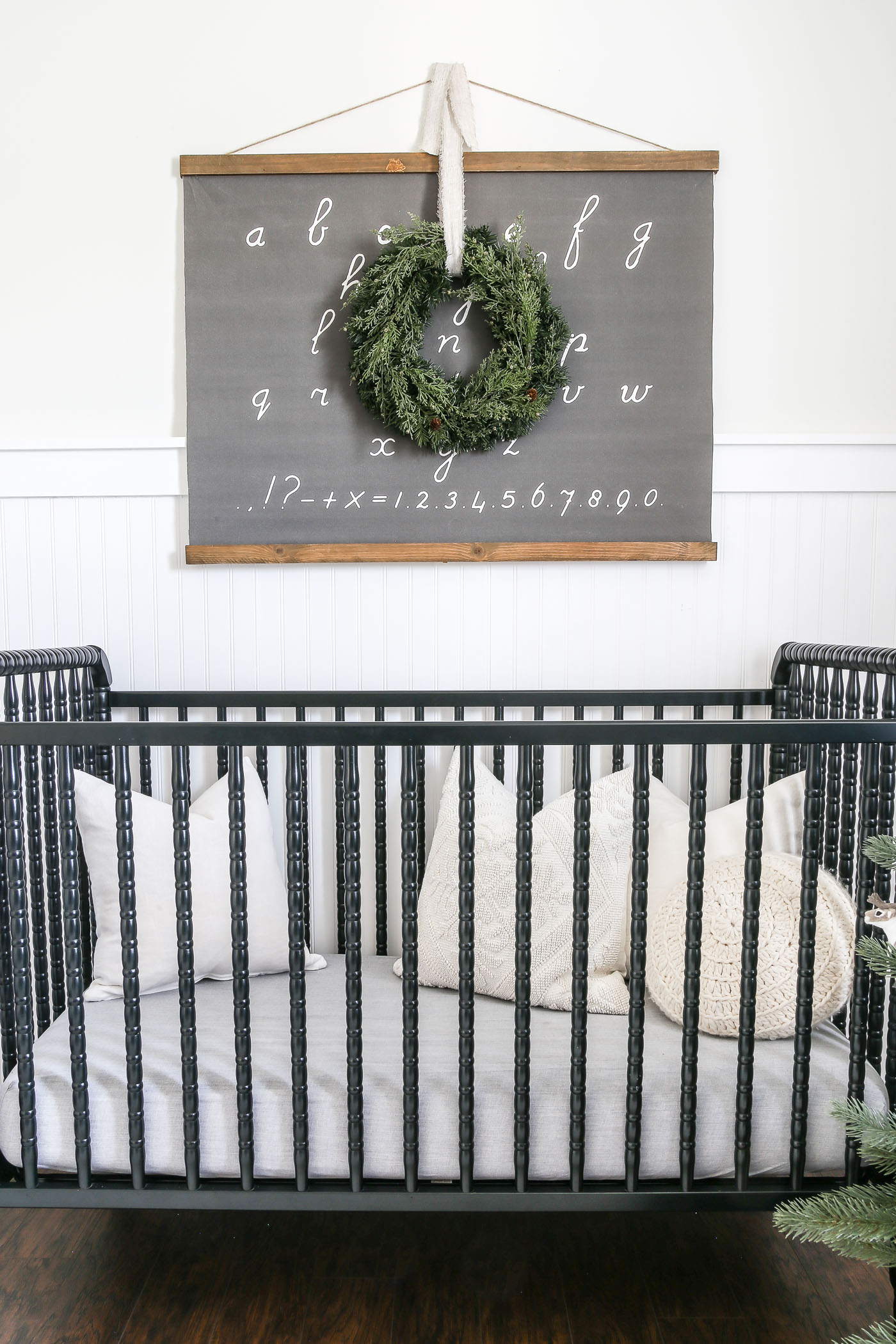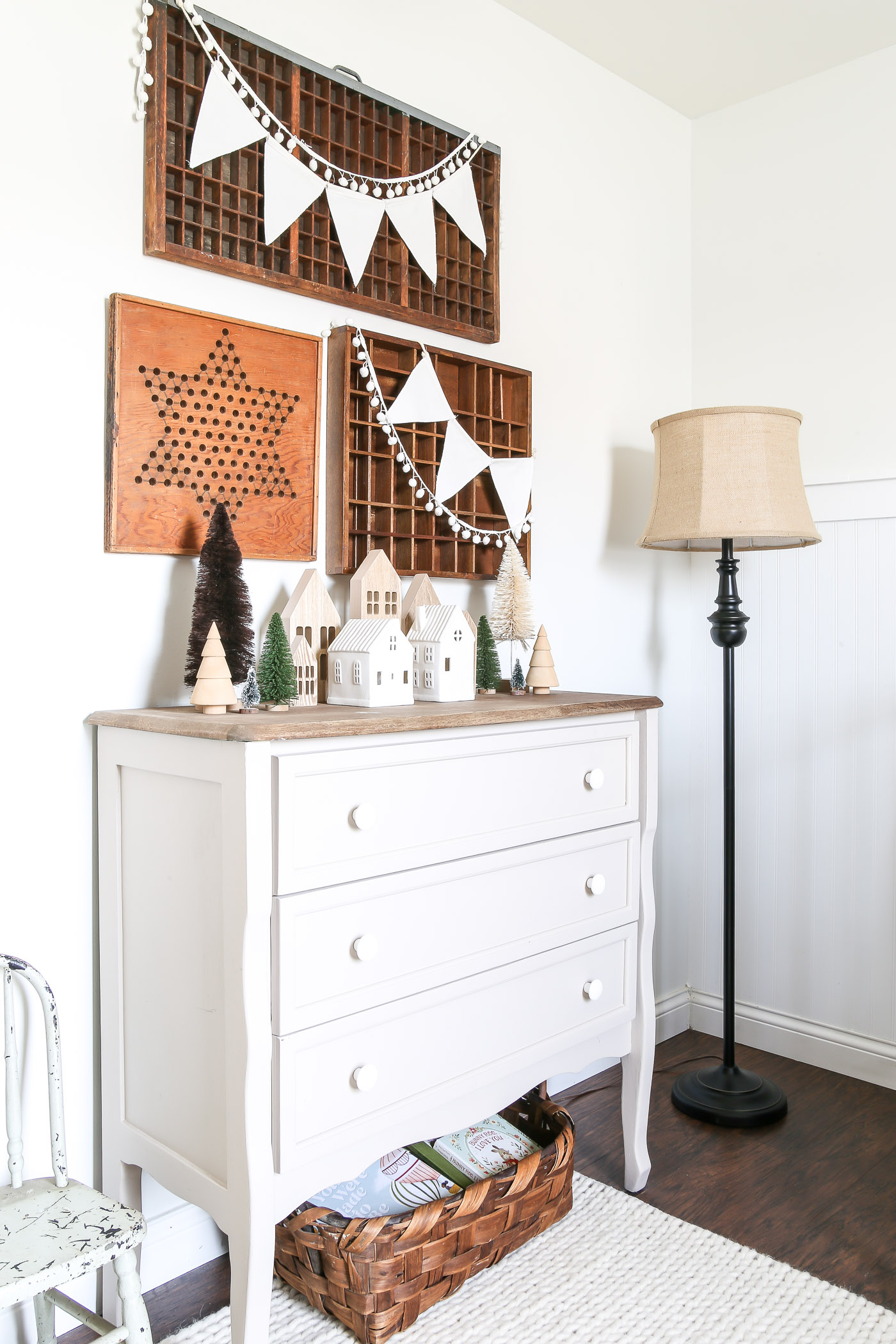 I love the different houses and trees that I bought into this space. It gives it a most natural look, and are great additions to a kids room for Christmas.
And of course, Bailey loves playing with them too, so they are a win win in my book!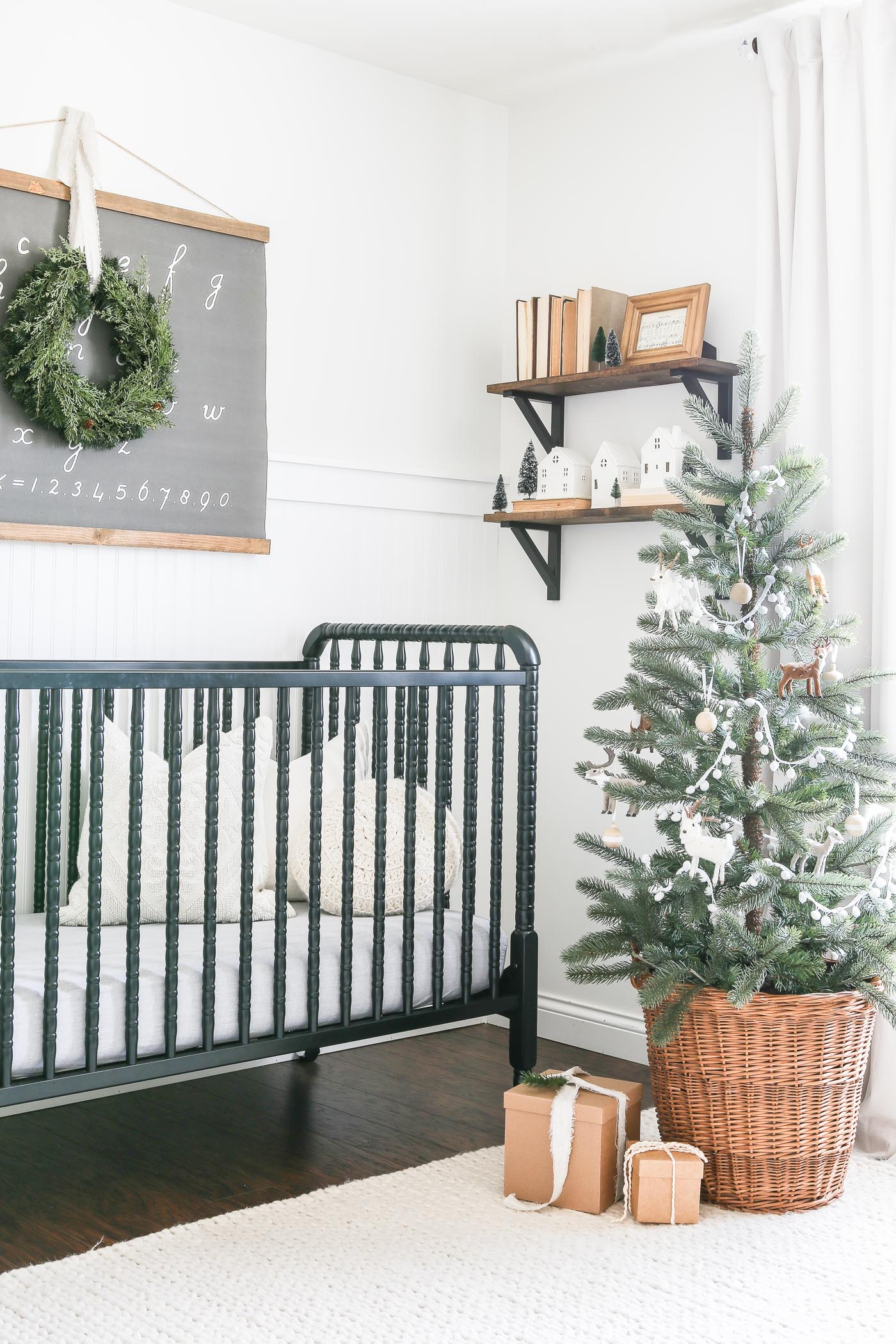 And there you have it! Baileys neutral and natural Christmas nursery is checked off the list!
How is your holiday decorating going? I'd love to hear!
Shop Our Christmas Nursery

More Christmas Posts
Pin This Post for Later