Christmas in the Guest Bedroom
This post may contain affiliate links. For more information please see our disclosure policy.
A festive red and green decorated Christmas guest bedroom! Traditional Christmas colors make for an inviting space for guests!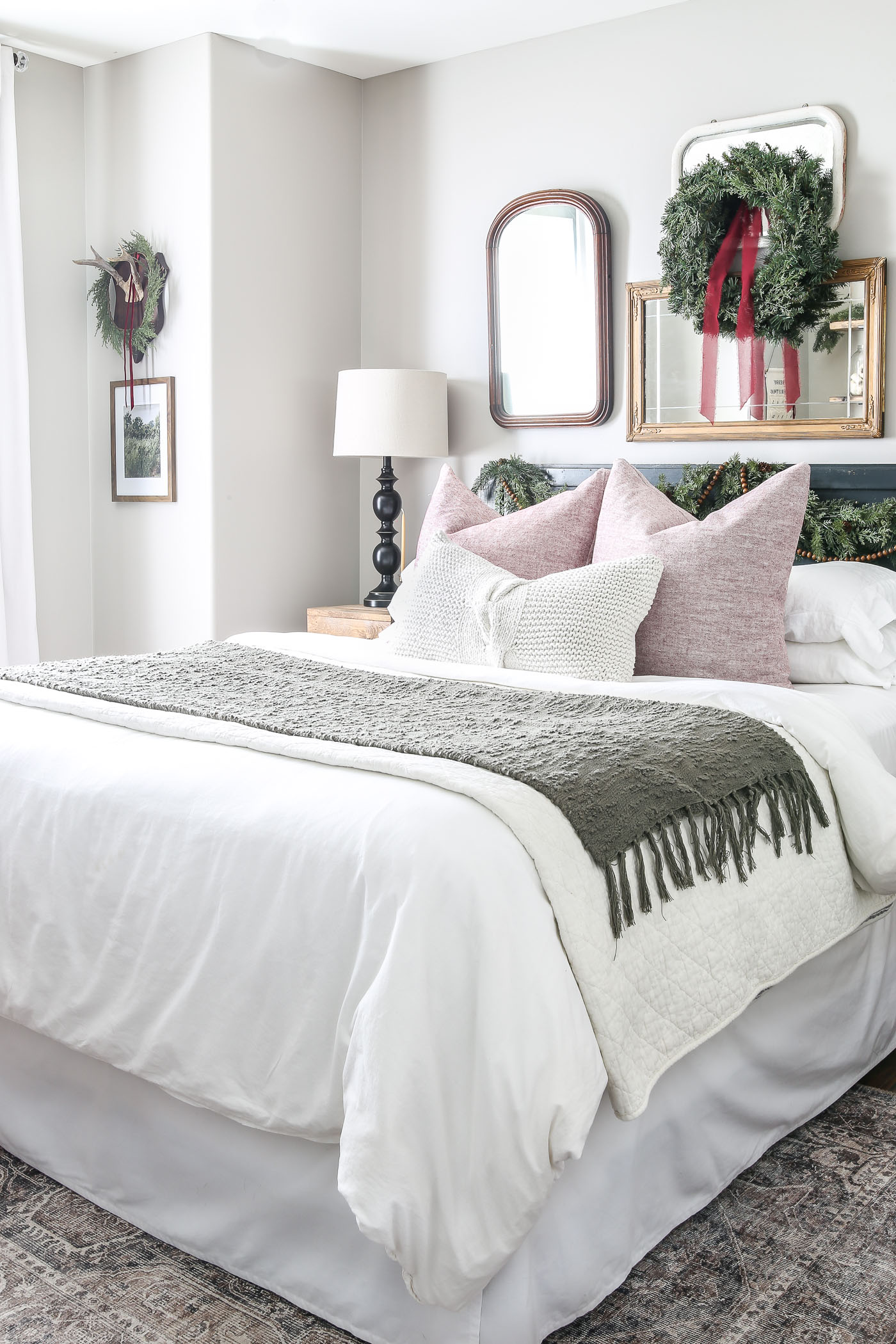 I've basically come up with the best Christmas decorating plan, ever. Whichever room my toddler hasn't destroyed is the room that gets decorated first.
So, Christmas in the guest room it is! Such a challenging plan to come up with, but so far it's working great!
Now that the only clean room in the entire house is decked out for the holidays, I guess that means I have to actually clean the rest.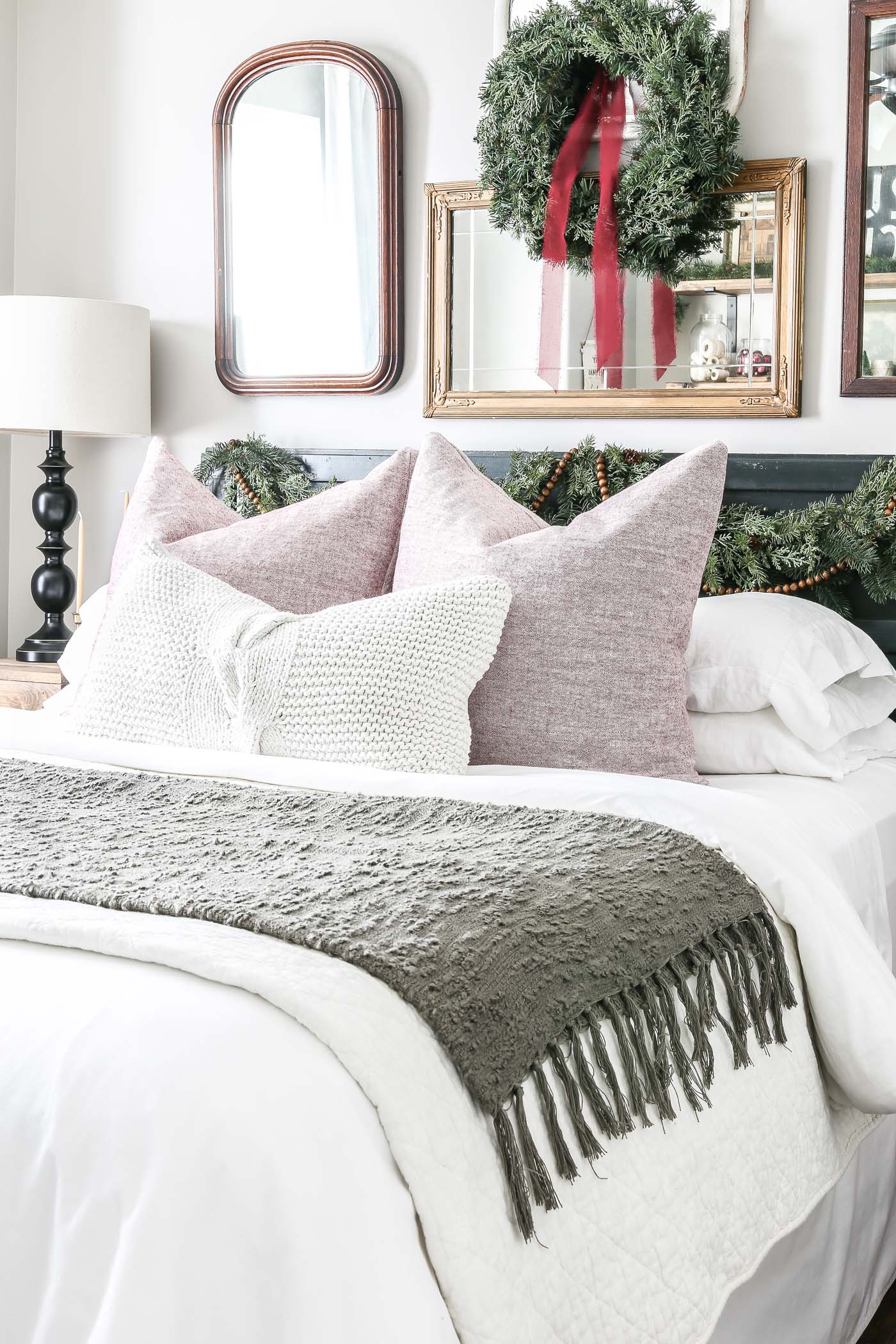 Now, I do actually have a real plan for everything. With everything going on in the world, and it being a Christmas Bailey will actually enjoy, I am going all out!
I want to get my house decorated early. I am almost done with all my Christmas shopping. And then I want to sit back, relax, and enjoy it with my family.
I hope whatever your plan is, you enjoy it regardless of everything else happening!
Affiliate links are provided below for your convenience. For more information, see my full disclosure here.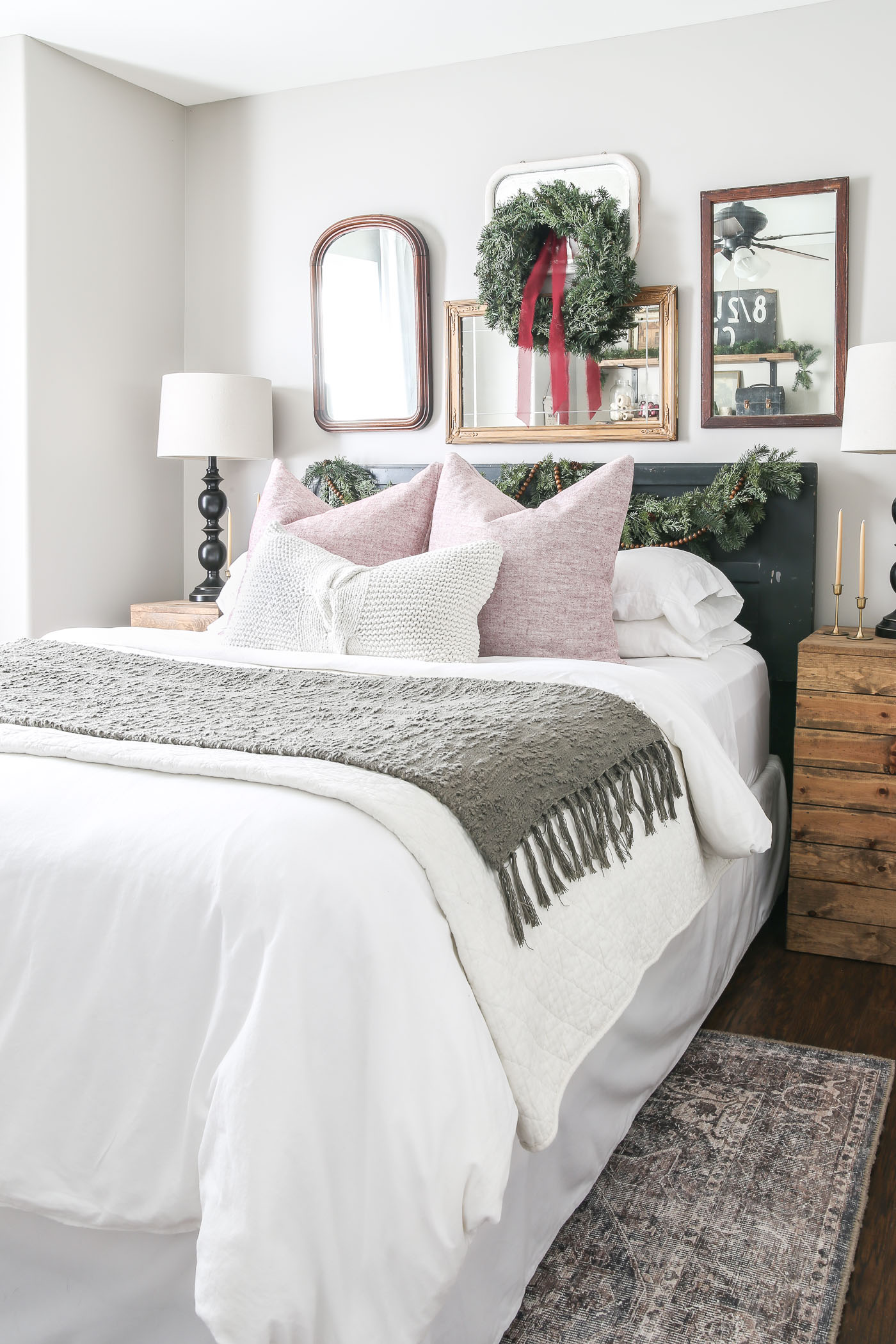 Traditional Red and Green
Now let's talk Christmas decor. I haven't went traditional red and green in many, many years. I'm a neutrals girl, and adding in red has been a huge challenge for me.
Almost to the point that I wanted to take it all out and redecorate. But, I also wanted to do something different this year.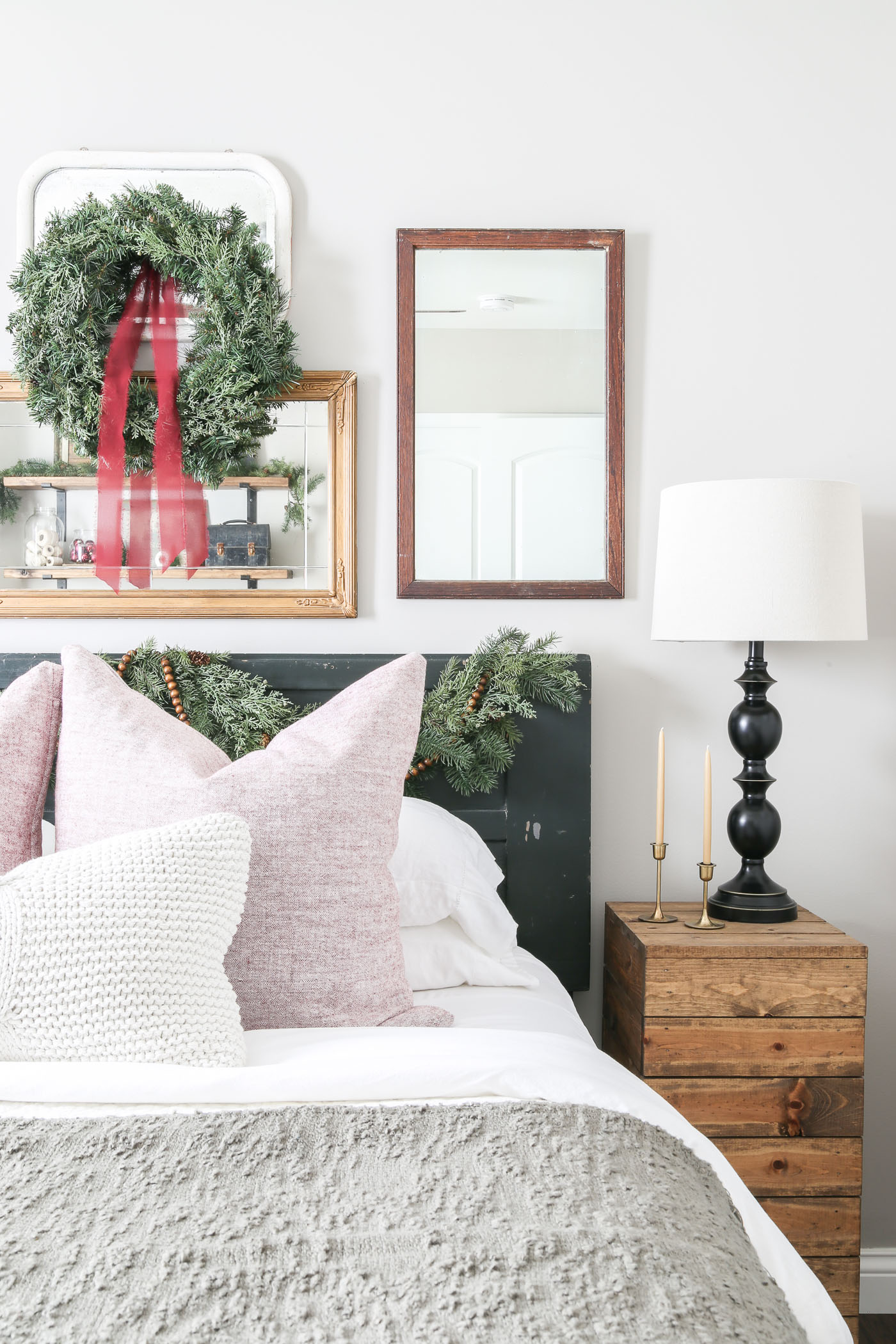 Once I decided I was going to go red, I bought the most beautiful crimson red chiffon silk ribbon. I also bought some of the same color in velvet ribbon.
Going with a deeper shade of red made me feel a lot better about my decision.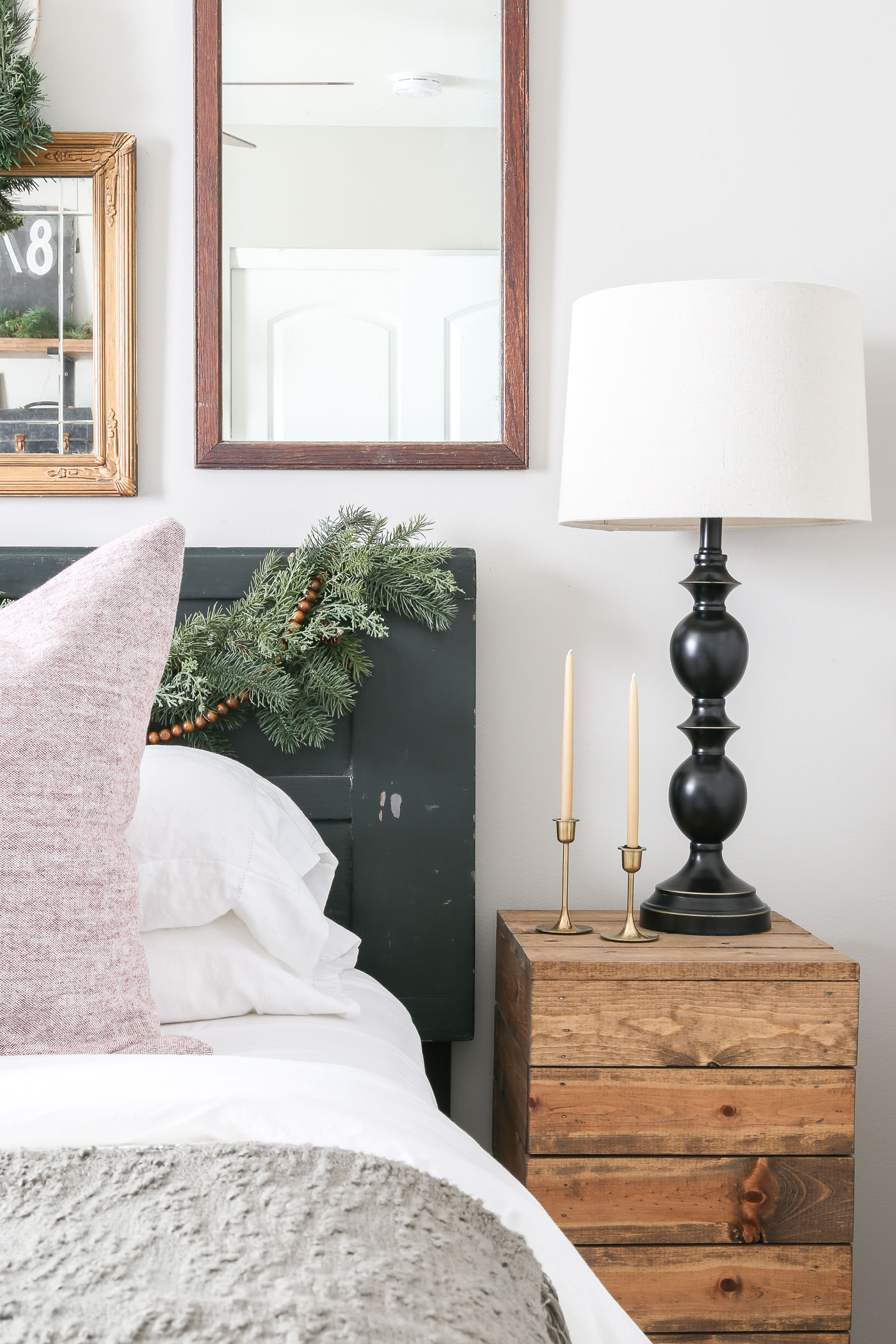 Adding Christmas Greenery
I love Christmas greenery. Wreaths, garland, mini trees, bottle brush trees, you name it!
You can find the tutorial for how I customized and hung this garland on the bed frame in my last post. So simple, and such a great addition for a festive feel.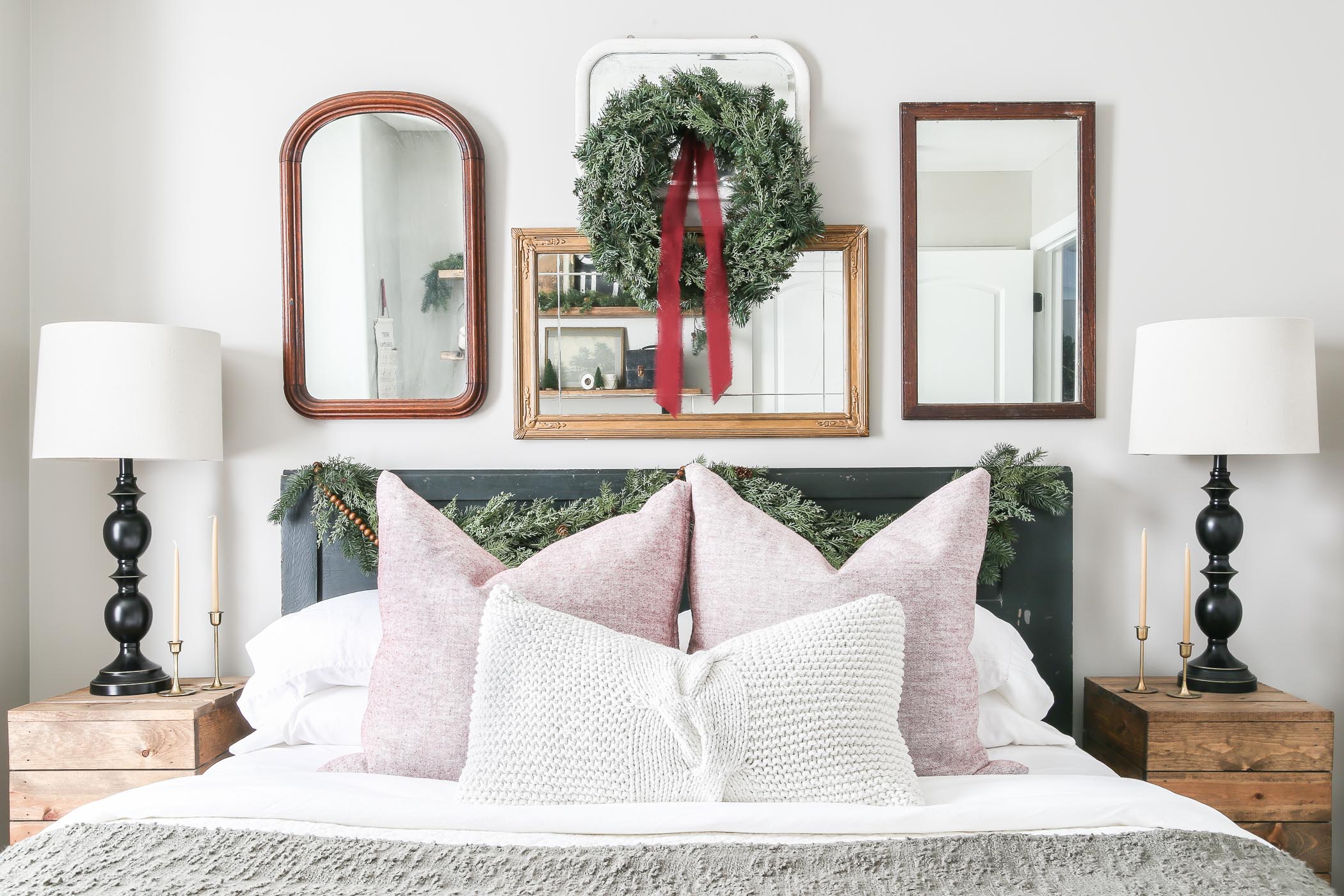 The wreath is a cheap wreath from Micheals that I also customized. I clipped off the pinecones and just added in the same pine branches as the garland.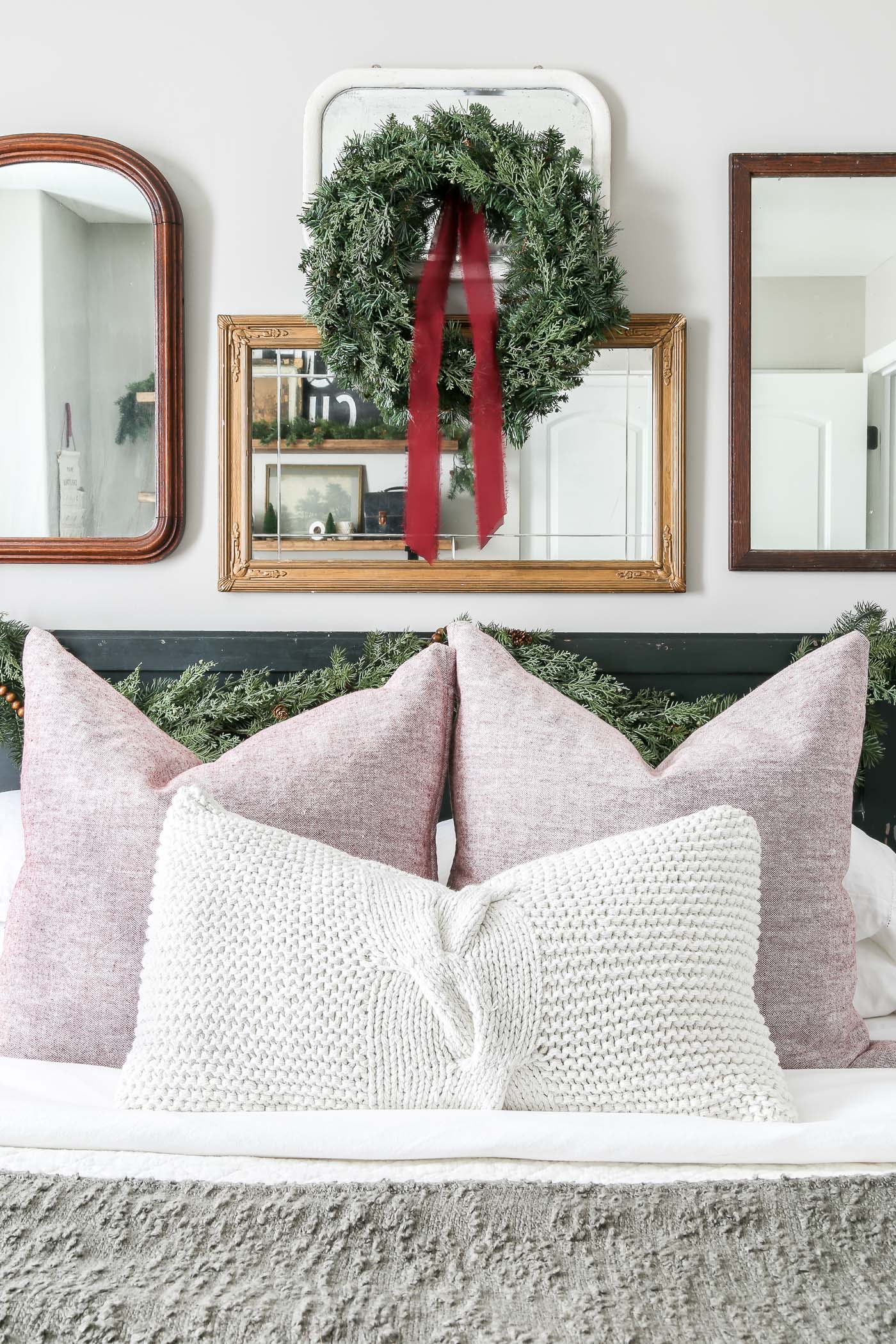 Festive Christmas Bedding
For the bedding in this space, I kept it mostly all the same. I found these red pillows at Home Goods and added in one of my knit lumbar pillows I already had.
I also found this olive green throw from Home Goods, and wanted to add that in to tie in my red and green.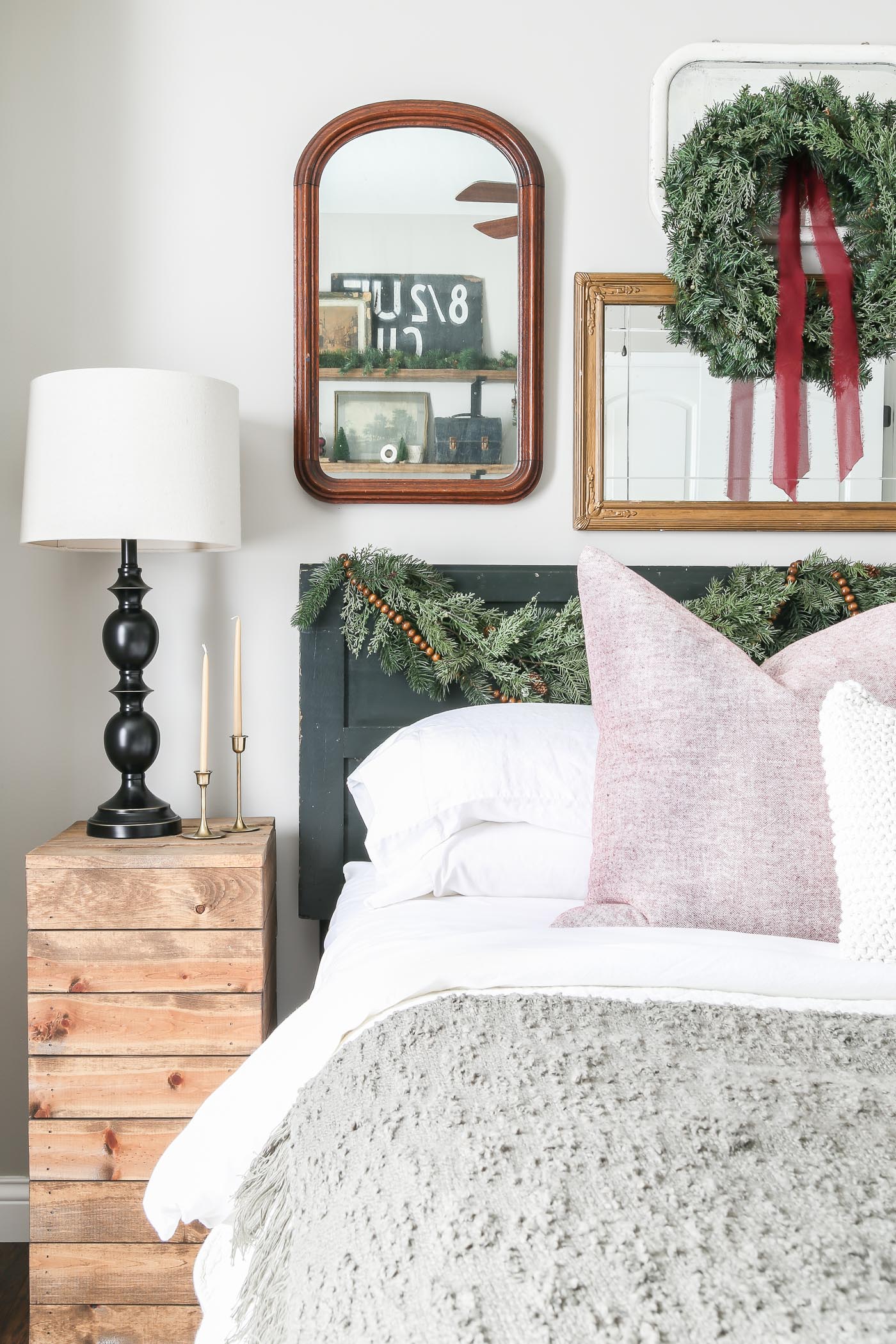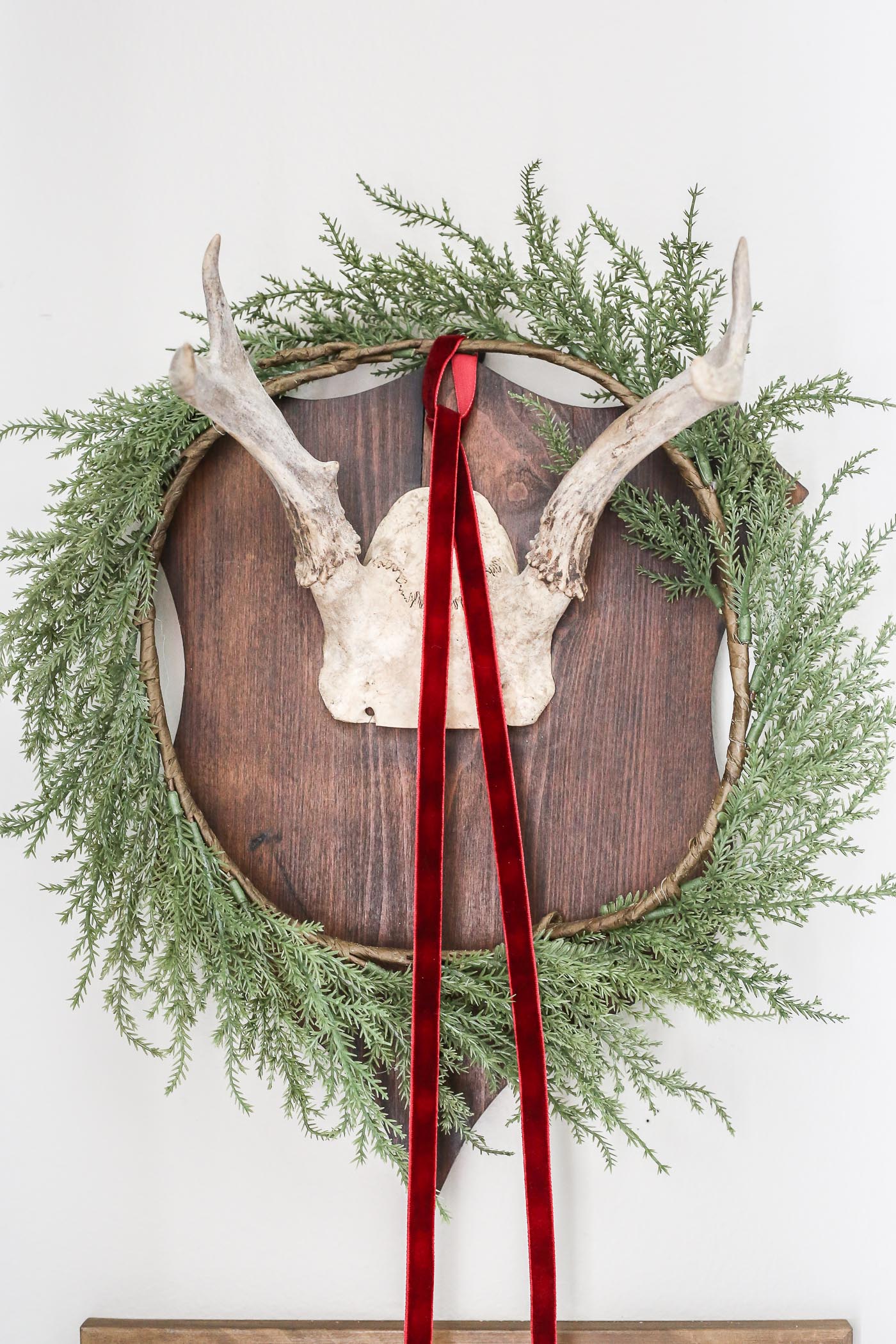 Adding in Christmas Accessories
The great thing about adding in this little guest bedroom office nook is that I get so much more space to decorate with accessories!
I have a love/hate relationship with open shelves, but for Christmas I feel like you can't go wrong!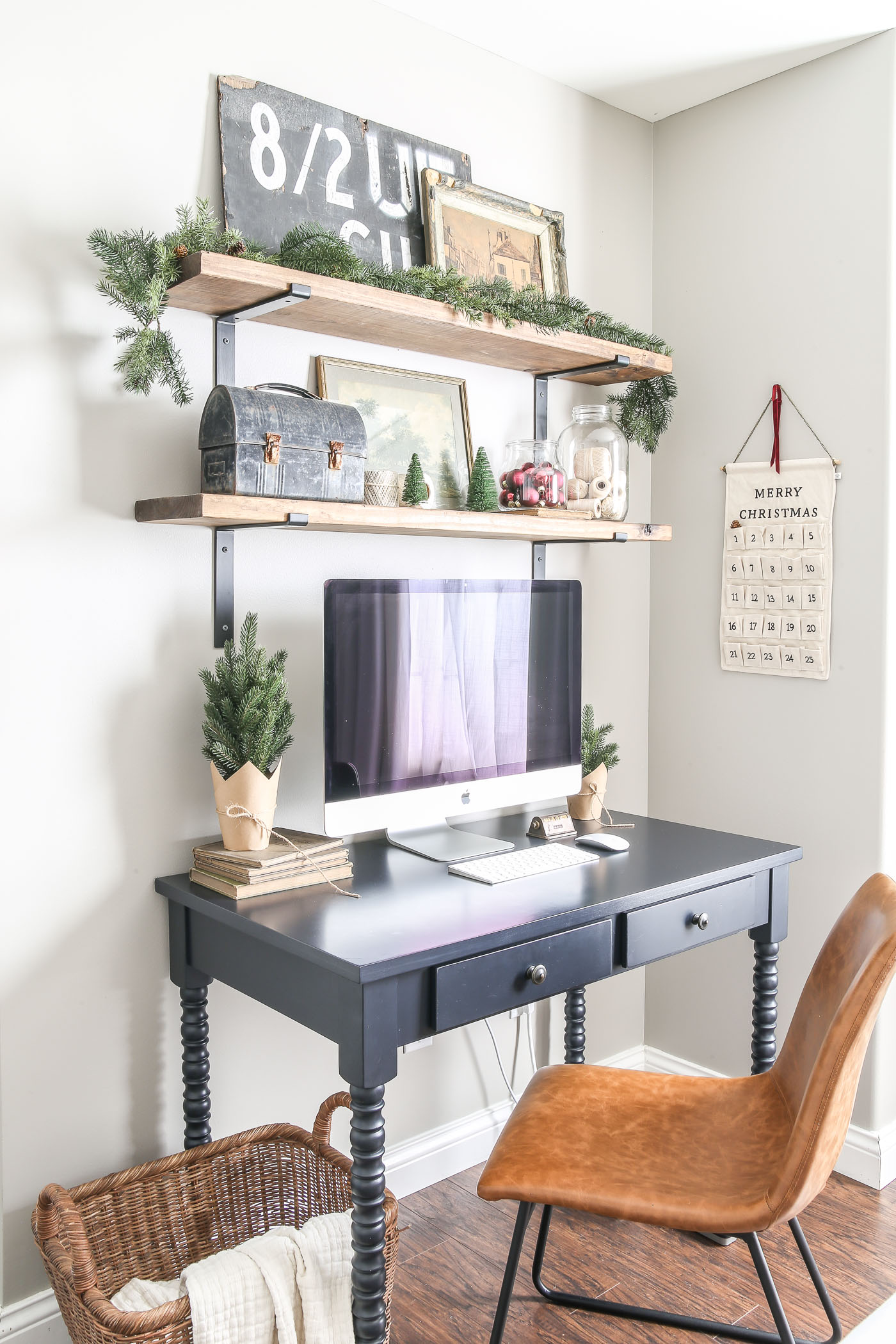 I added in a good amount of greenery with the garland, mini trees, and bottle brush trees.
I also love the pop of red with the glass jar full of ornaments.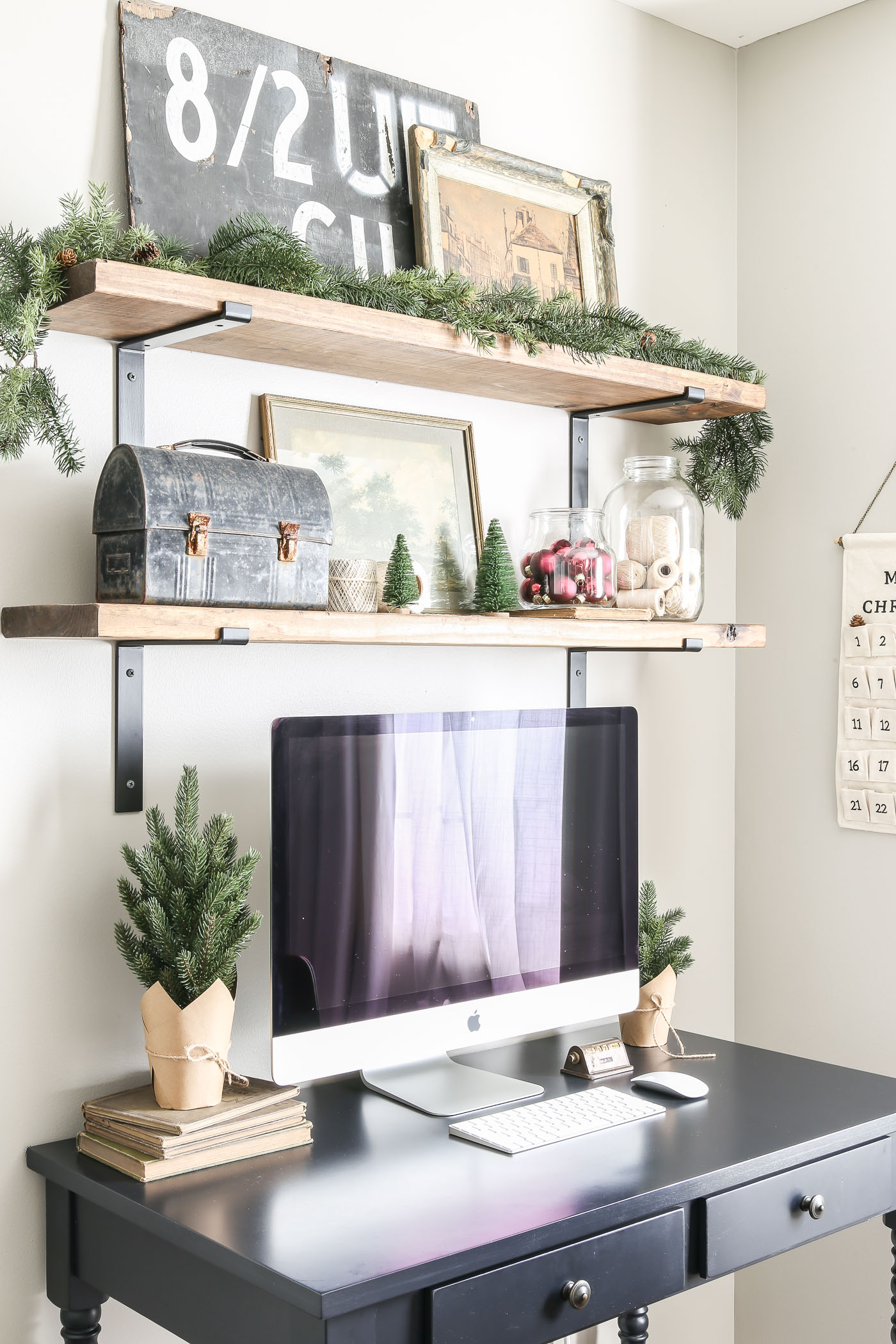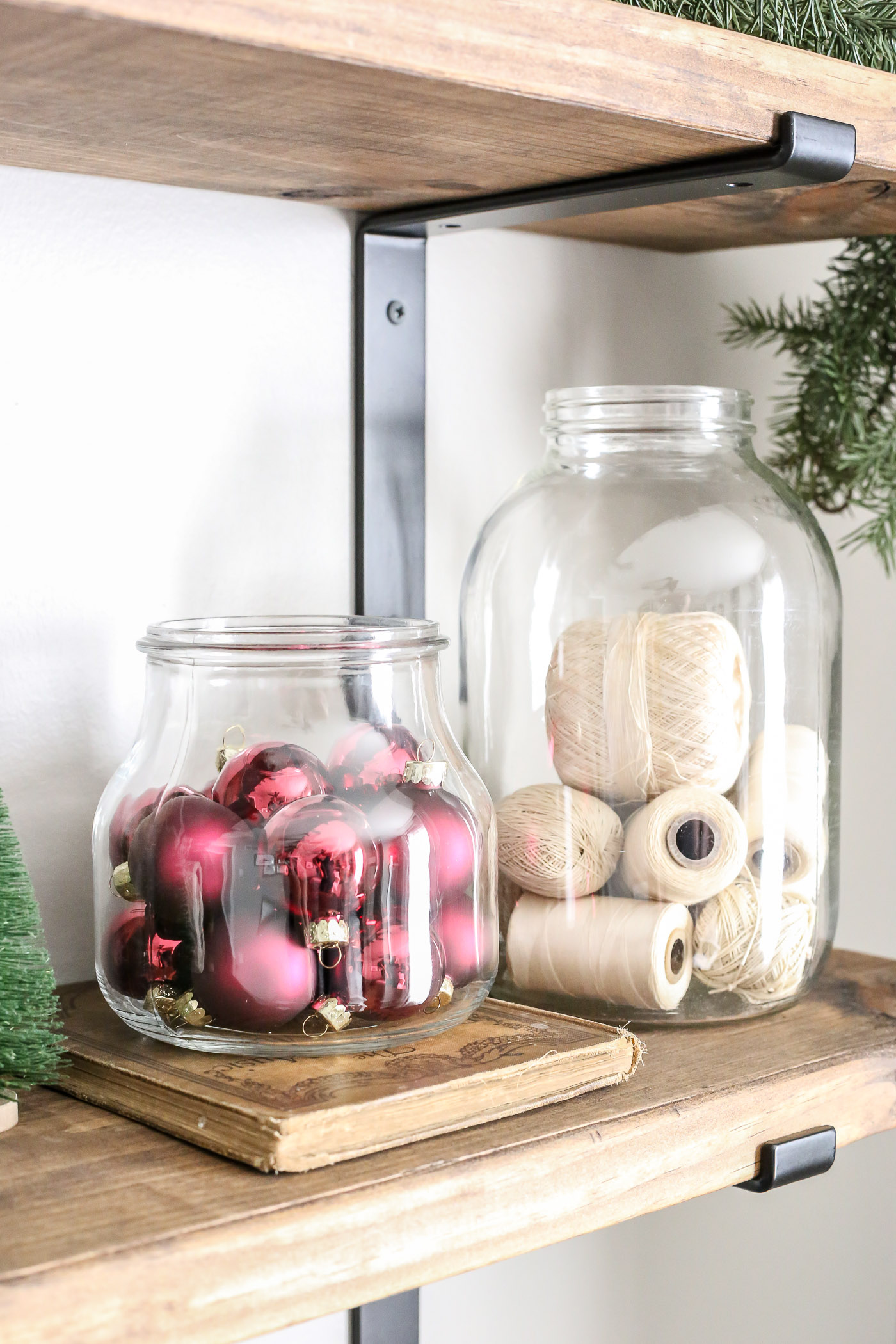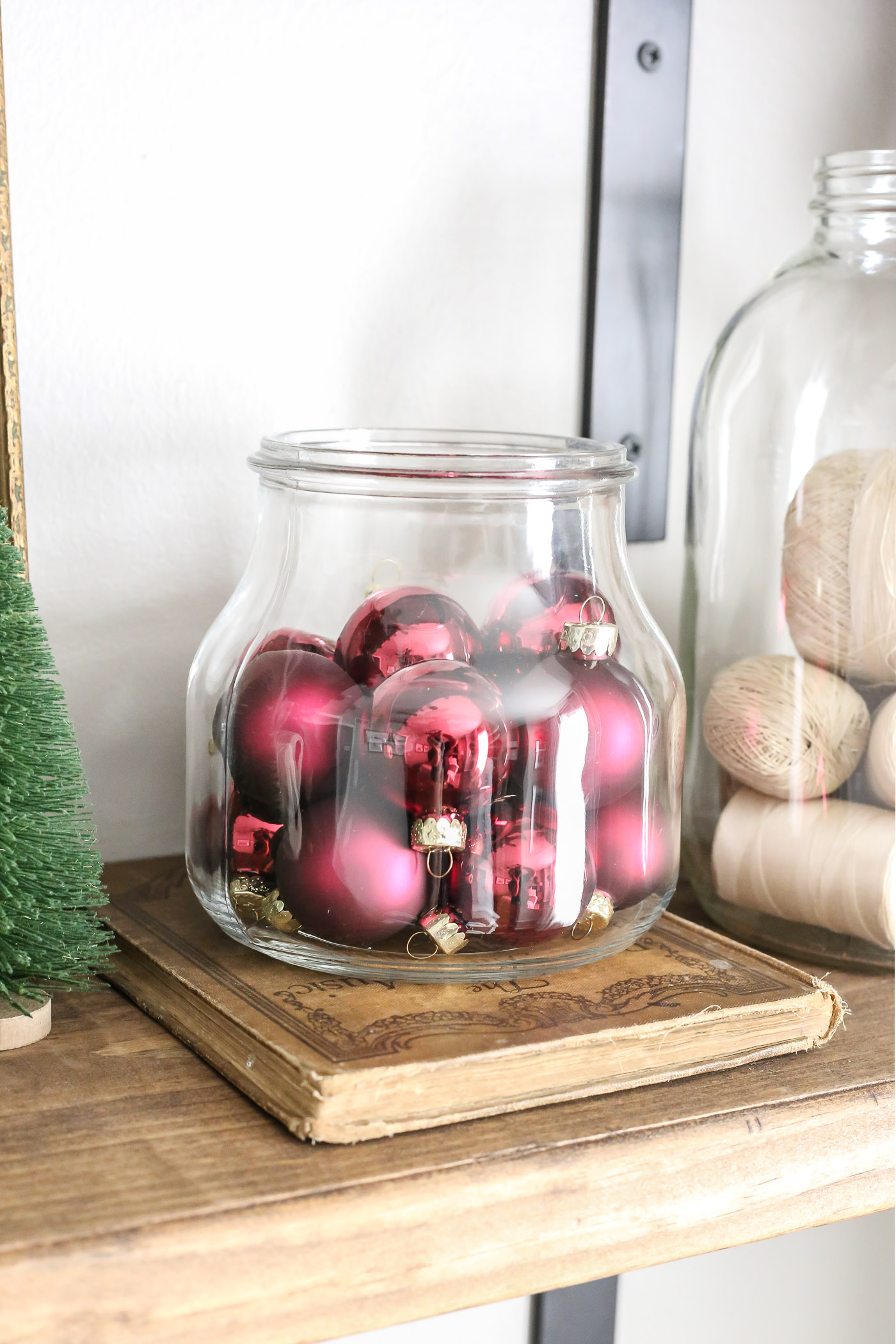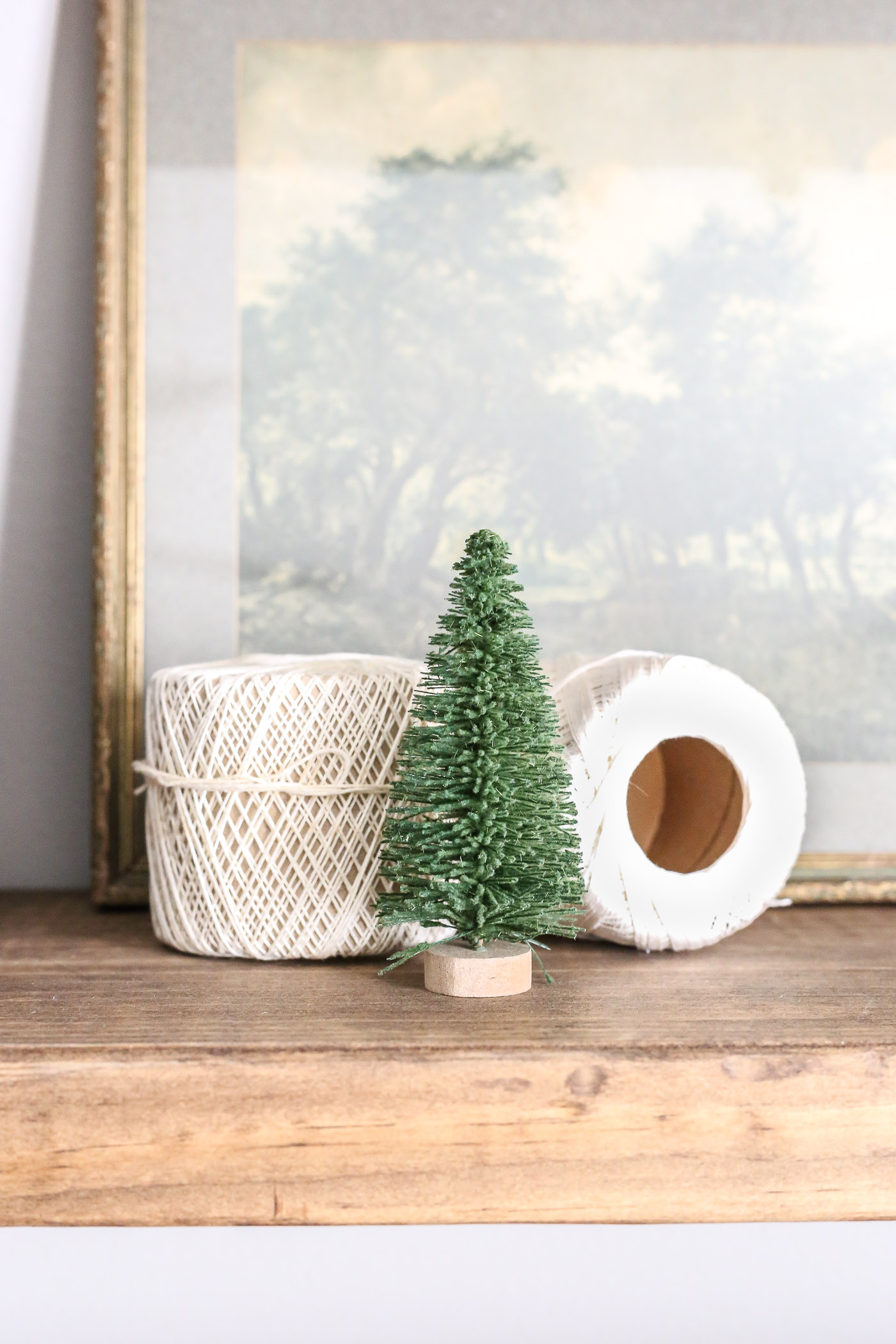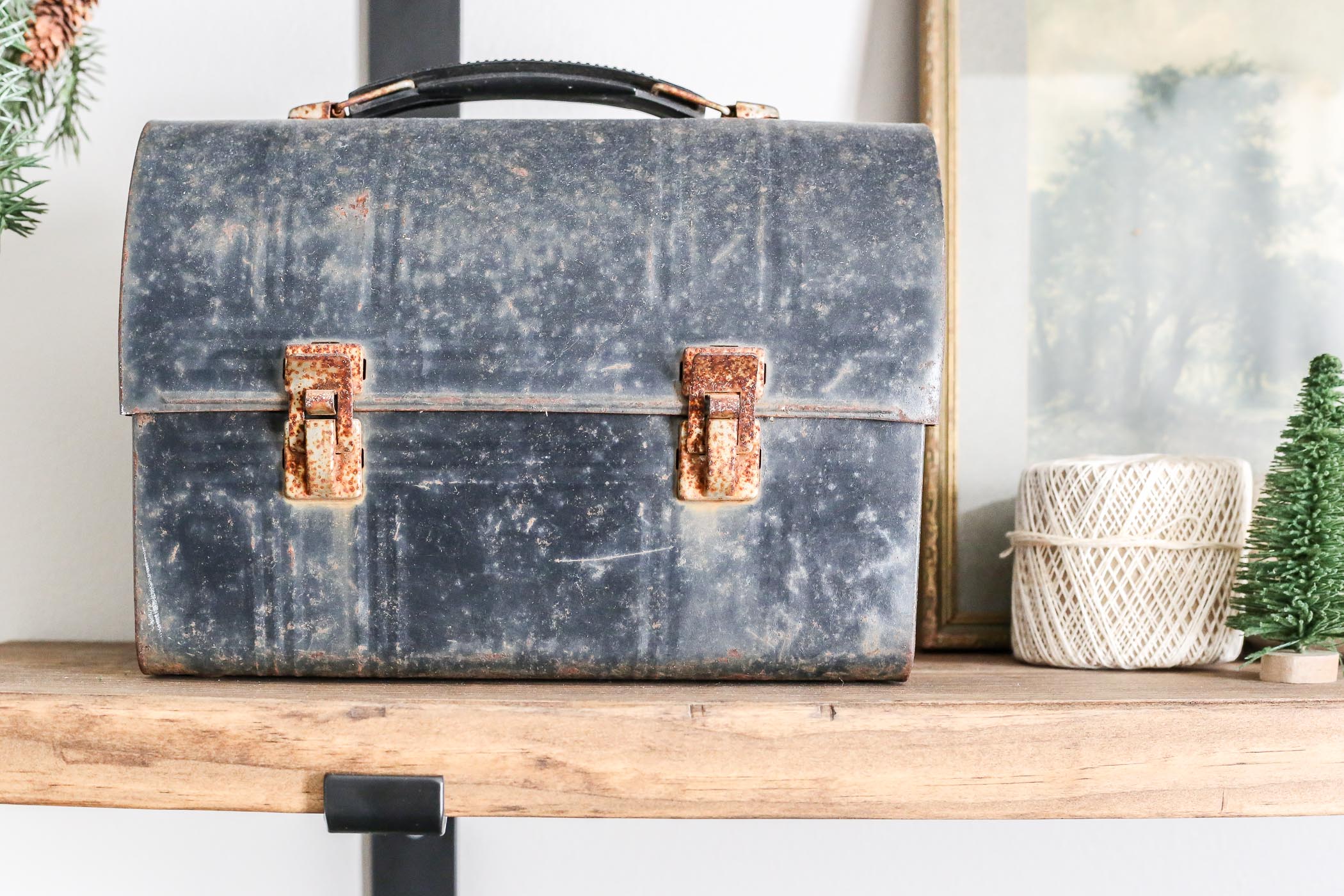 Decorating for Christmas around vintage finds is so beautiful to me. Old meets traditional seasonal decor is just perfection!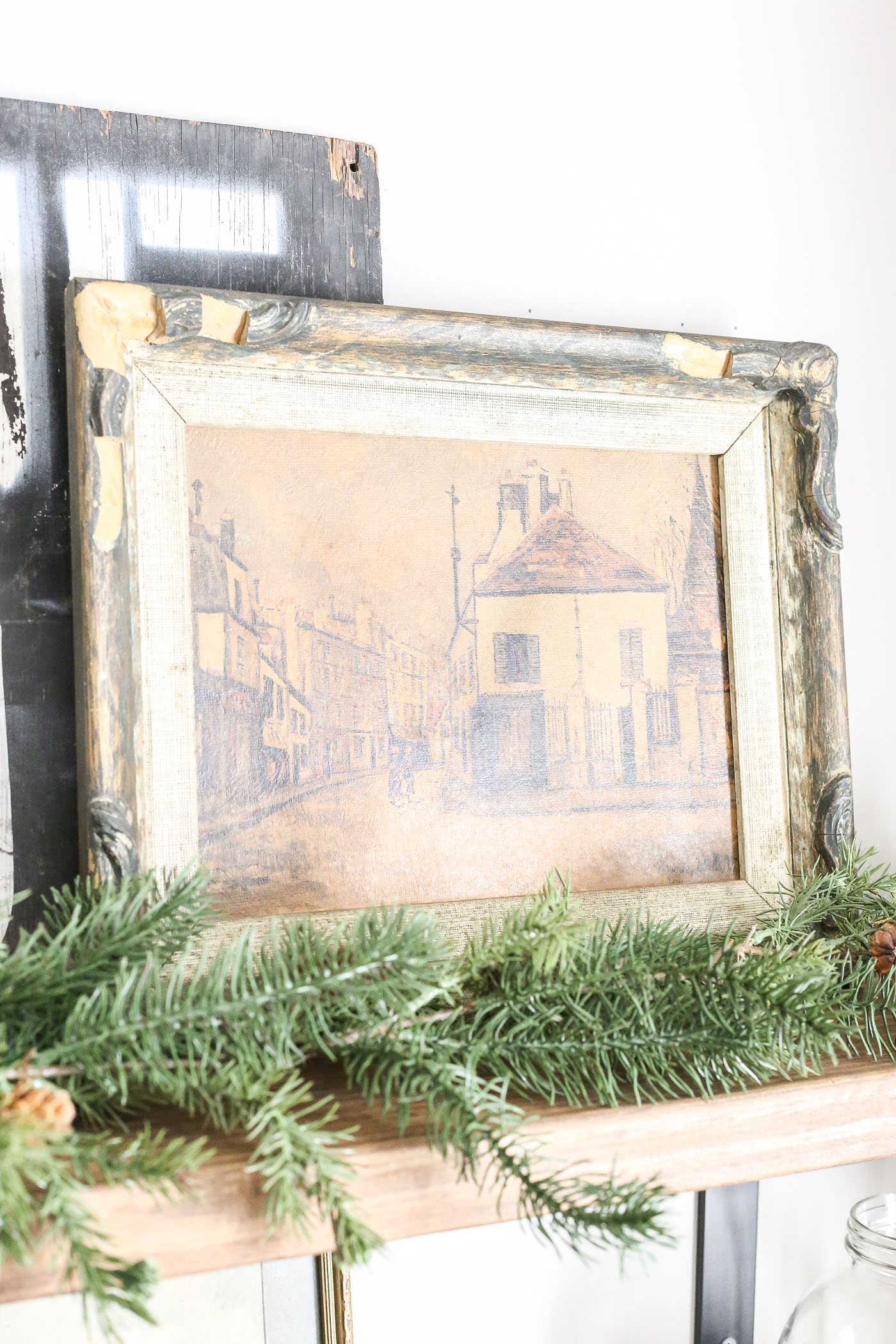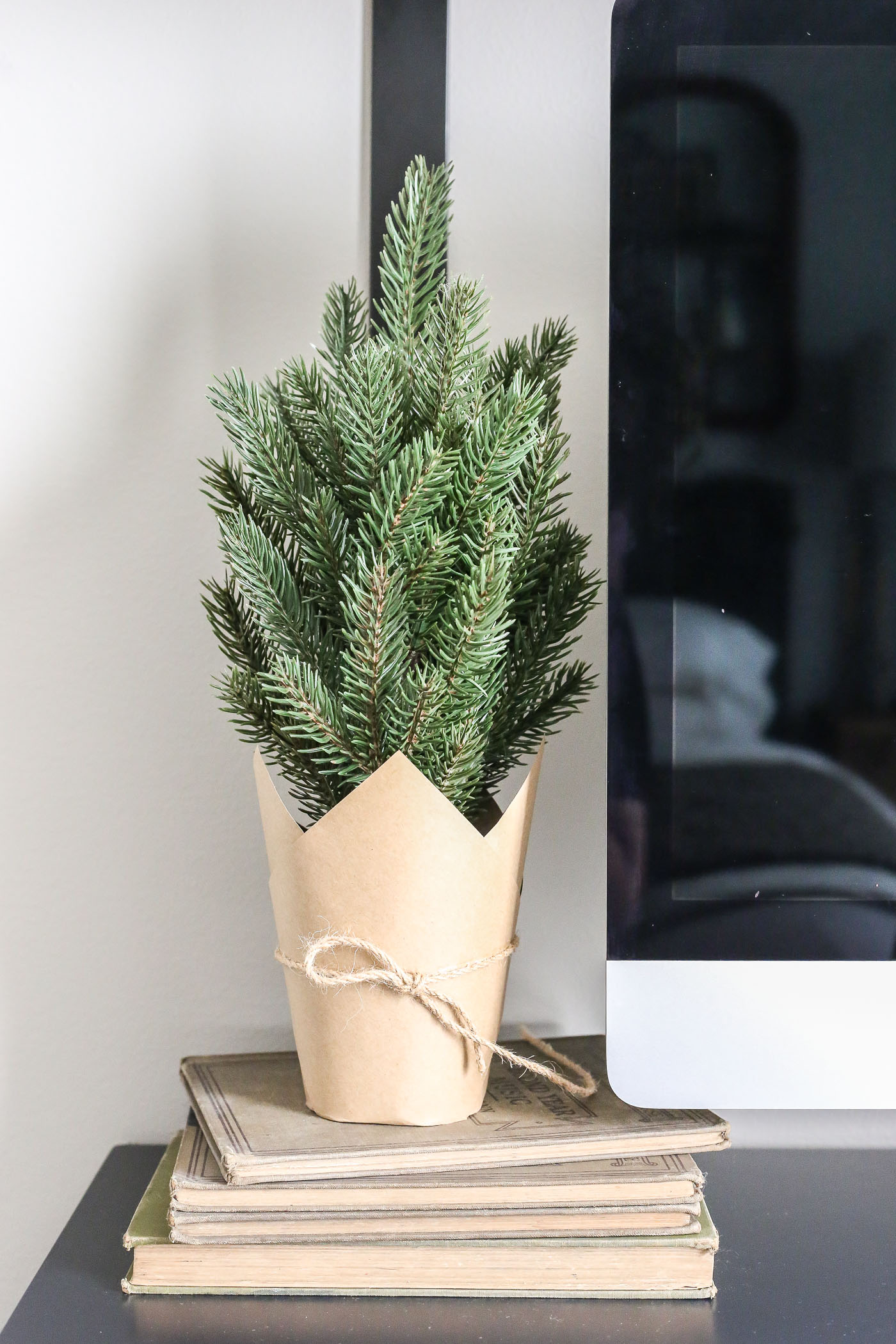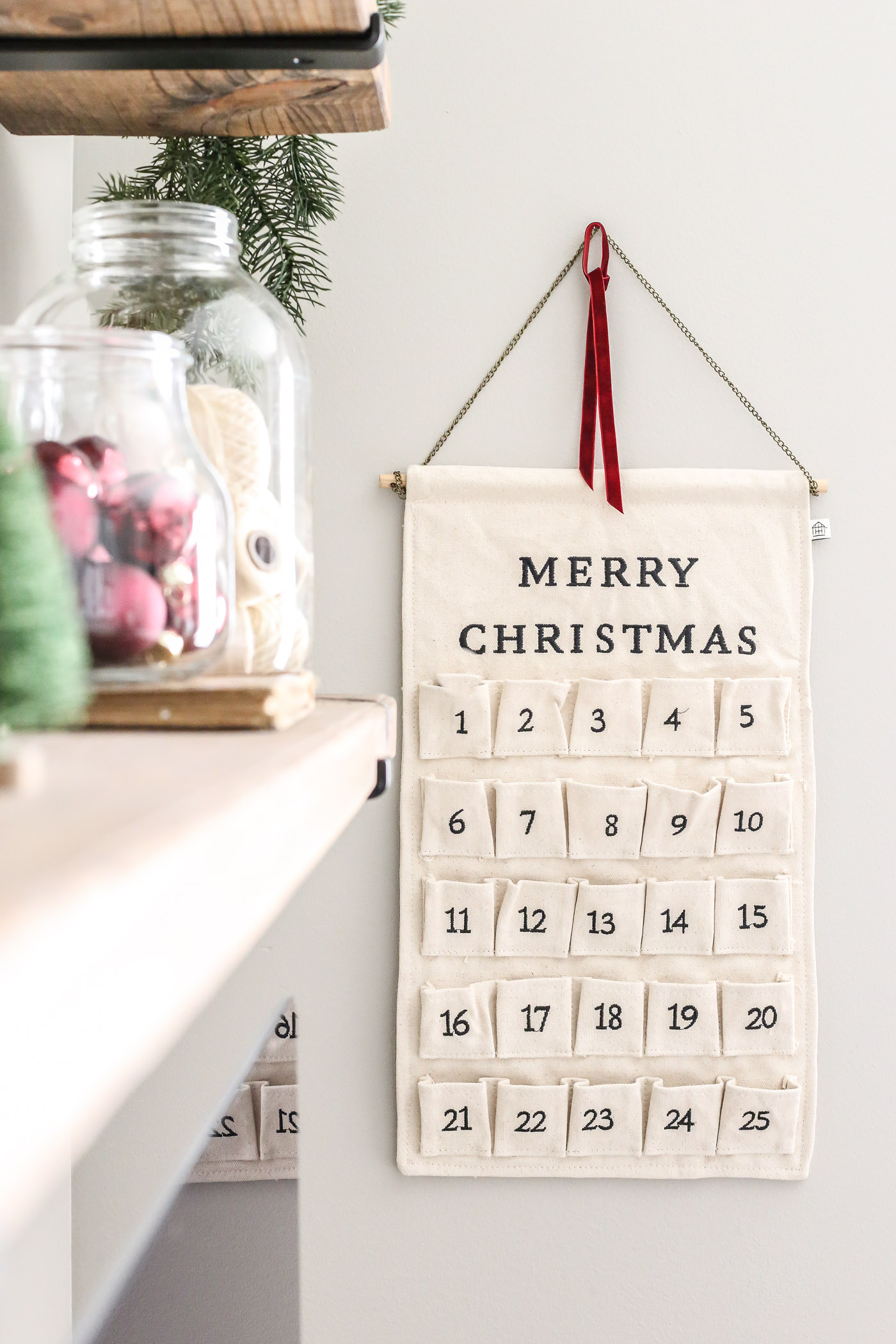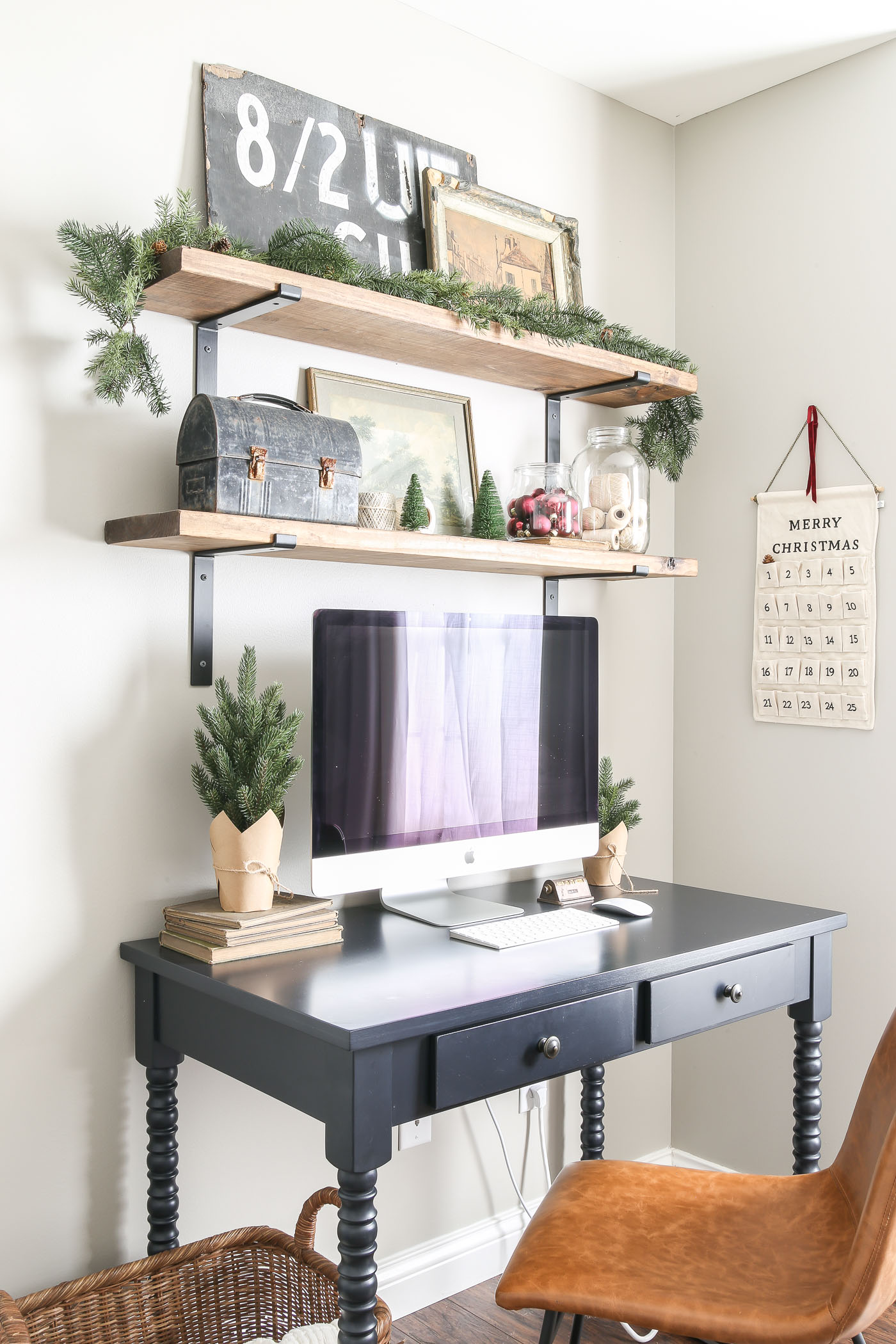 I hope you love this space as much as I do! Now to make the rest of the house match! I'll be cleaning if you need me…
Shop Our Christmas Guest Bedroom

More Christmas Posts
Pin This Post for Later