Industrial Stool Nightstands
This post may contain affiliate links. For more information please see our disclosure policy.
I keep saying our guest bedroom is almost done, but for real, it is so so close! If you've seen pictures of it in previous posts then you've probably already noticed that I've used some metal industrial stools as the nightstands in there. Well my husband and I found these at Sam's Club nearly a year ago on sale for only $14 a piece! I literally stood in the aisle for ten minutes staring at the price sign to make sure I was seeing it correctly. These stools usually go for $40-$60 a piece easy, so we bought four of them, even though we have no where to put them. I mean, you can't pass up on a deal like that!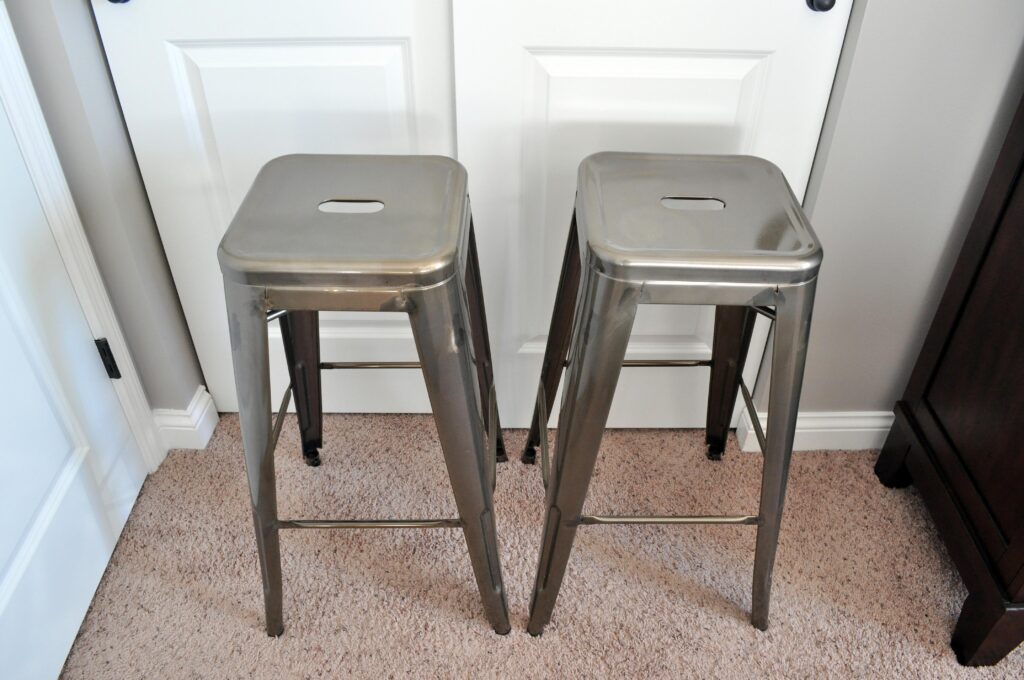 I temporarily put them in the guest bedroom until we could find legit nightstands, but then they started to grow on me. I love love love the modern farmhouse look, and that is exactly how this room is coming together. Since I decided to keep the stools in there, I came up with an idea to somehow build a little shelf on the bottom crossbars of the stool, so I could decorate them, and so guests would have a place to set drinks or whatever else they needed at their bedside.
I wanted the shelves to have the wooden plank look, so we used 1×2 inch furring strips from Lowes. We cut them to the size we needed, stained them with Minwax wood stain in Provincial (OMG I used a different color other than Dark Walnut! Shocking right?), then attached them all together with two strips underneath and screws.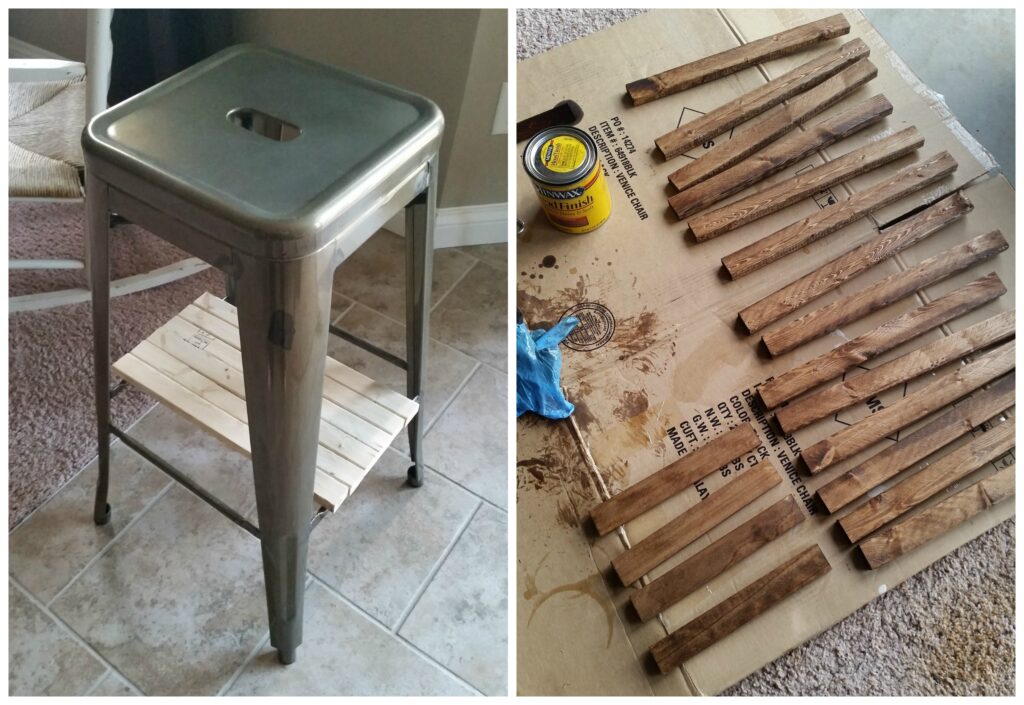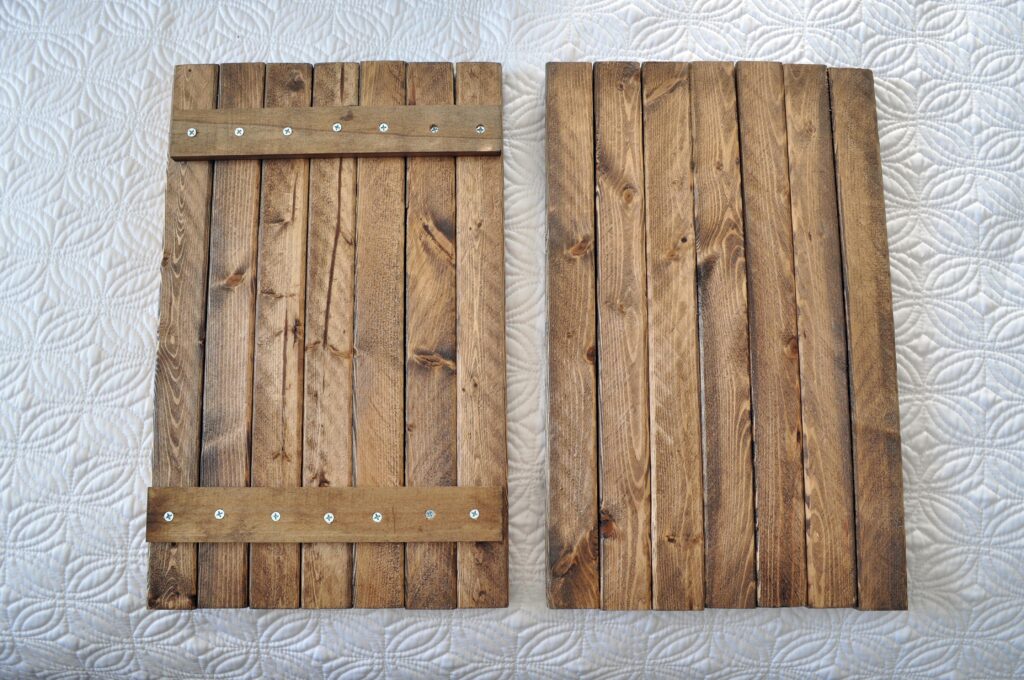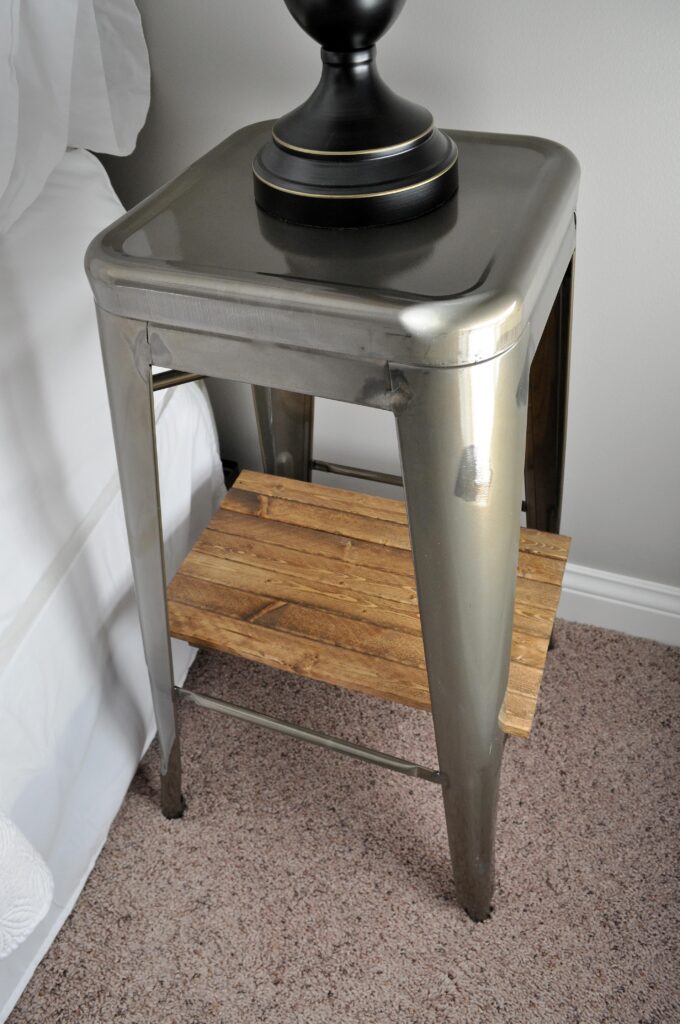 The two attached bottom wood strips sit perfectly into the crossbars to give it some stability too. I wanted these to be removable and not actually attached to the stool. They turned out pretty much exactly how I pictured.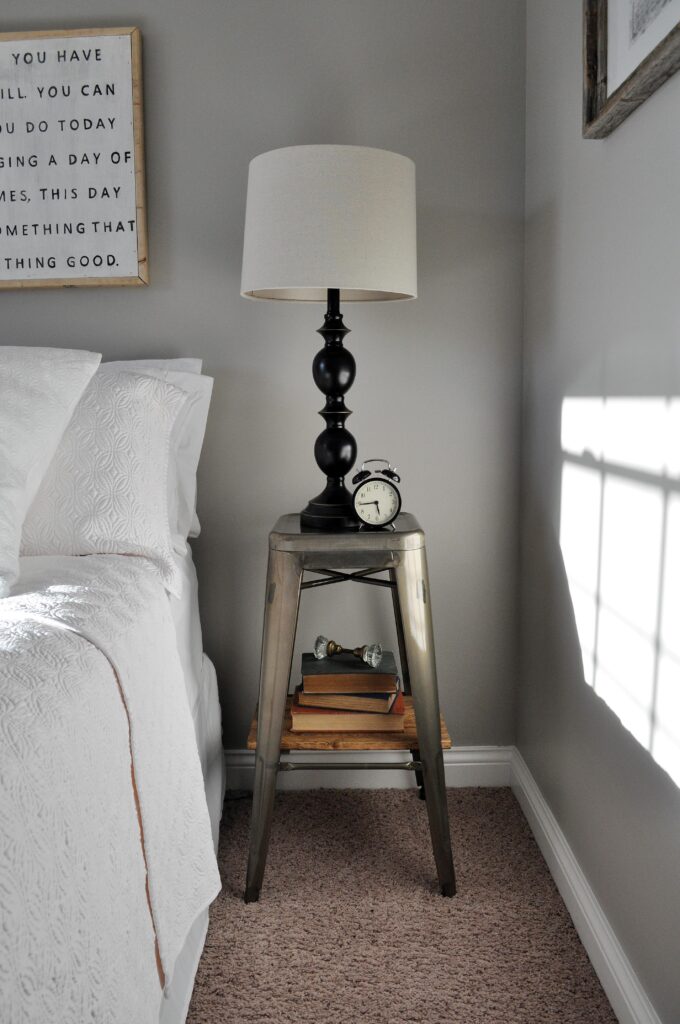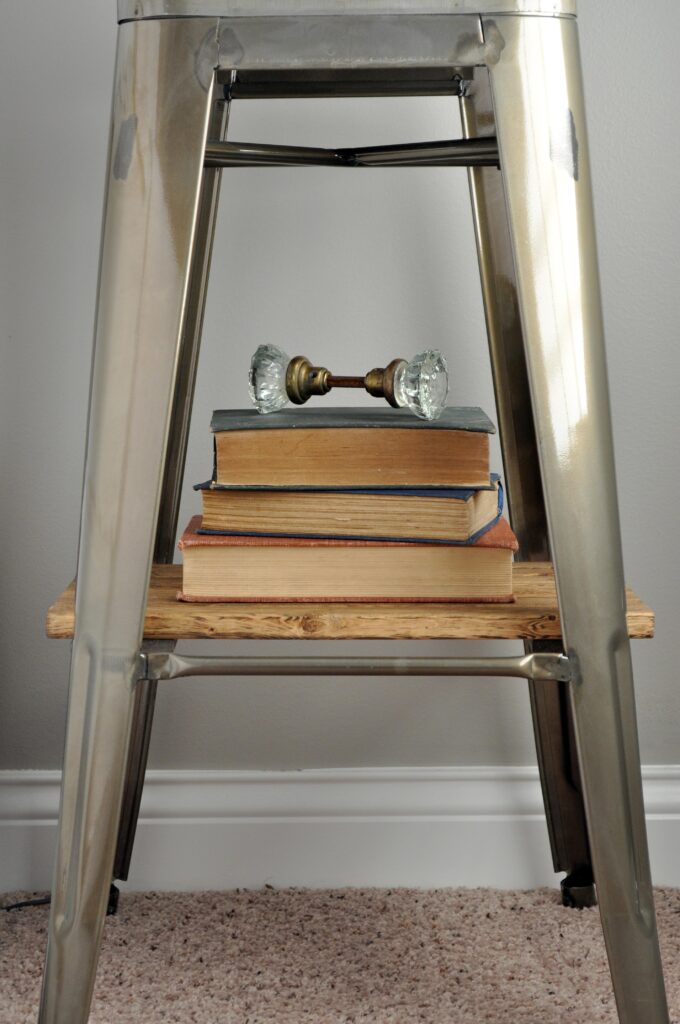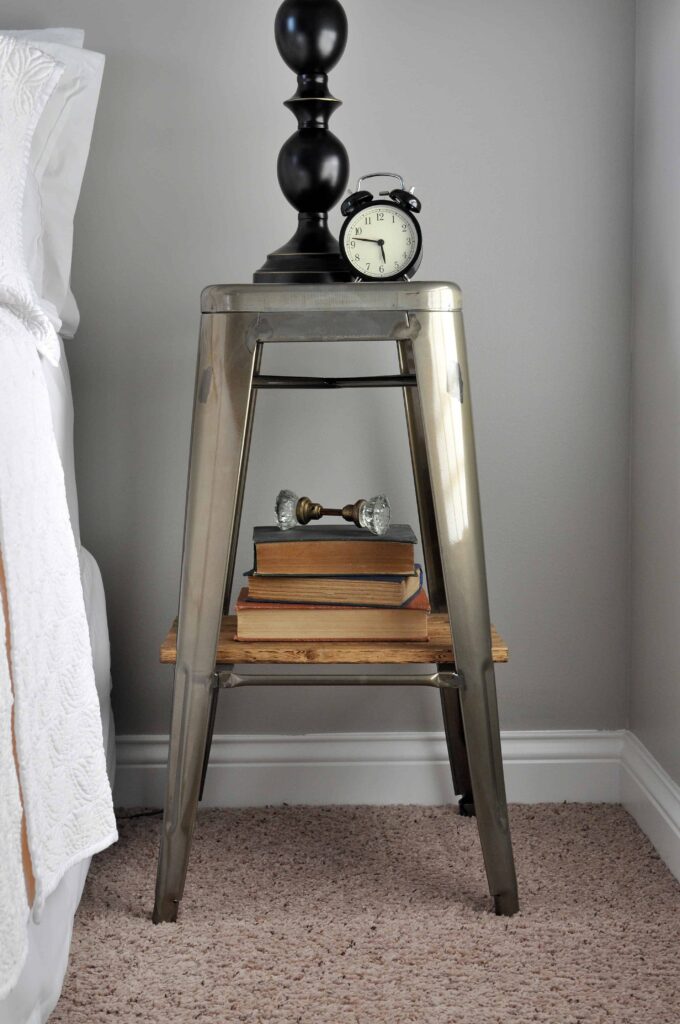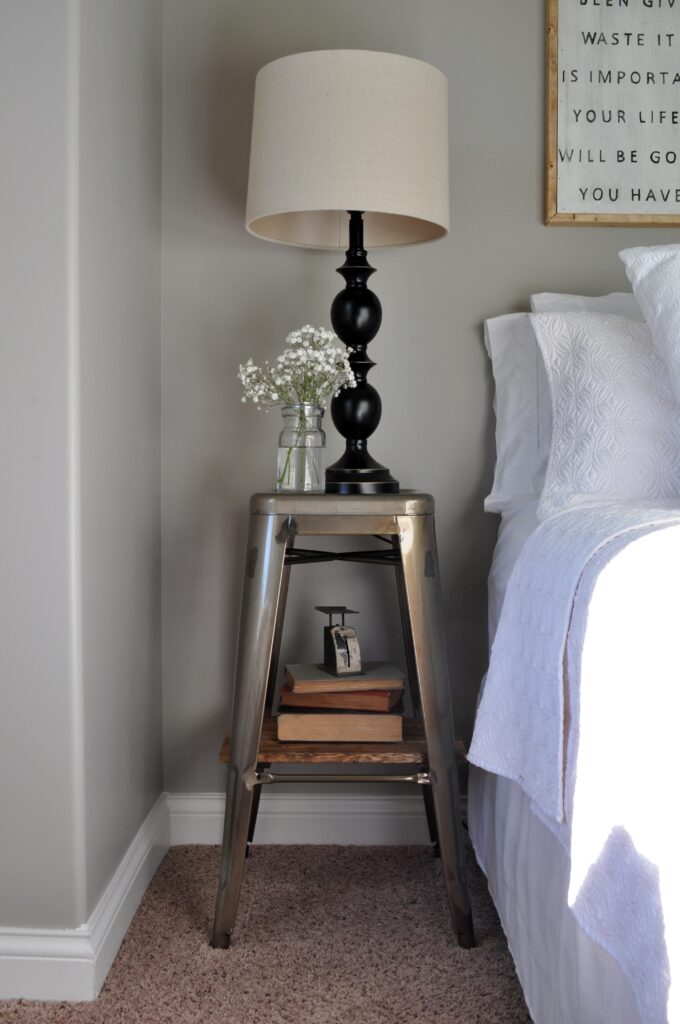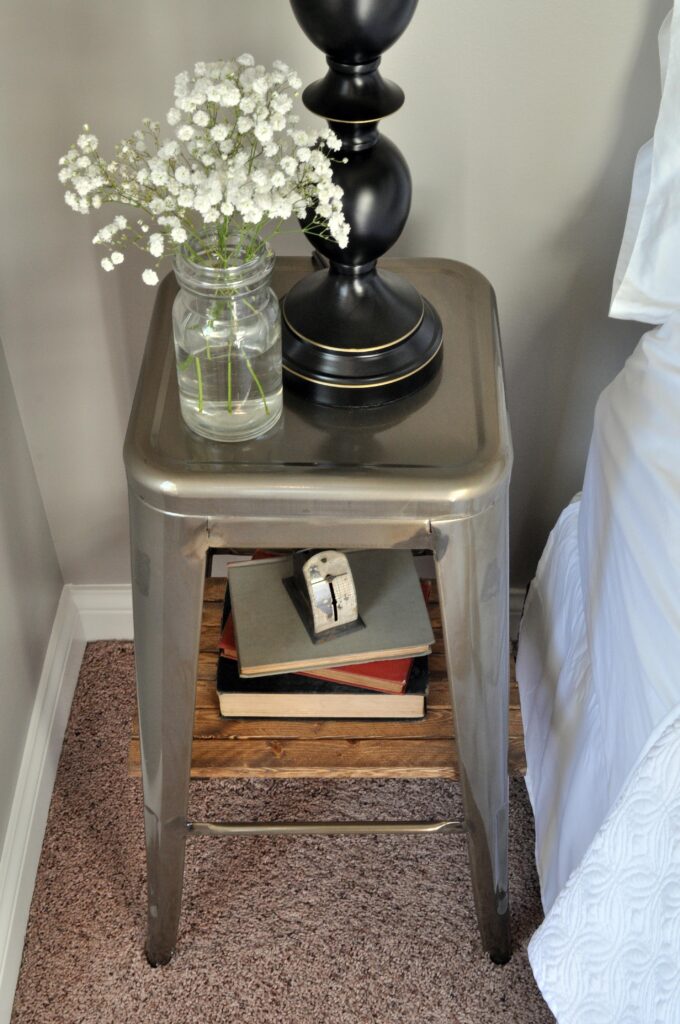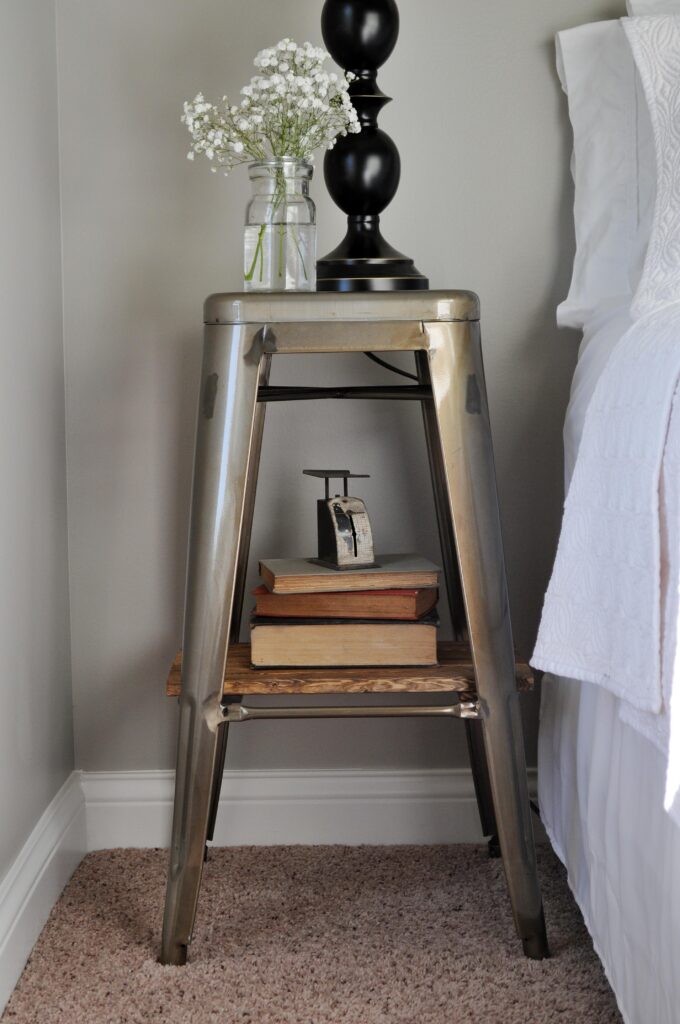 The reason I wanted them to be removable is the best part! They can also be used as trays for guests! Nothing is better than a project with dual purpose!
So easy, so functional! What do you think of my industrial stool nightstands?
You can also find me on Instagram & Facebook for extras! And subscribe on the sidebar for emails!
Happy St. Pattys! Have a wonderful day friends!