New Dining Room Jute Rug
This post may contain affiliate links. For more information please see our disclosure policy.
My dining room is probably my favorite room in our house right now, mostly because it is almost finished. Really, nothing is ever truly finished because I change things constantly, but a new rug was one of the final pieces. Last on my list are new window treatments for our bay window (a headache all on its own), and a new chandelier. But this rug…
…I have been in love with this rug for a very long time. I finally pulled the trigger and bought it around Valentines when Rugs USA was having a huge sale. Seriously. I basically stole this thing. Unfortunately, this particular one is so popular, the size I needed (5×7'6) was on backorder so I just got it yesterday. I read all the reviews too, because I heard since it is a natural rug it smells a bit and it sheds all over the place. It did have a slight smell to it when I opened it, but it went away pretty fast. As far as the shedding, I sweep just about everyday so that wont be an issue if it does. If you are looking for rugs online, look no further than around deal times at Rugs USA, and the shipping is free too. Can't beat that!
I didn't intend to write an entire blog post about this one rug, but I just love it so much! And I was beyond ready to get the red boarded rug out asap!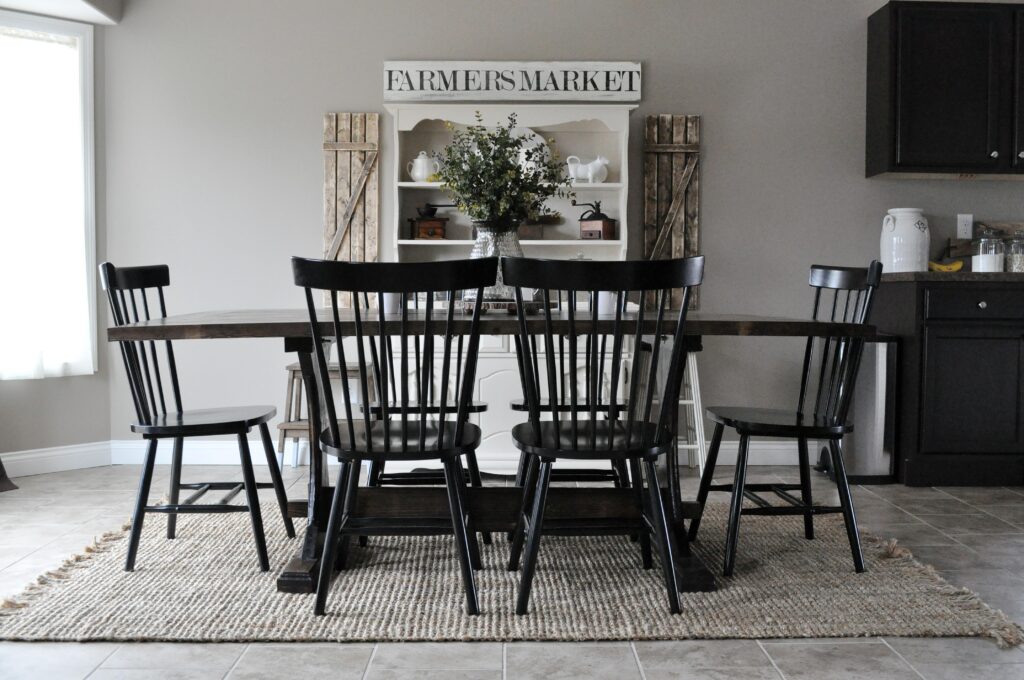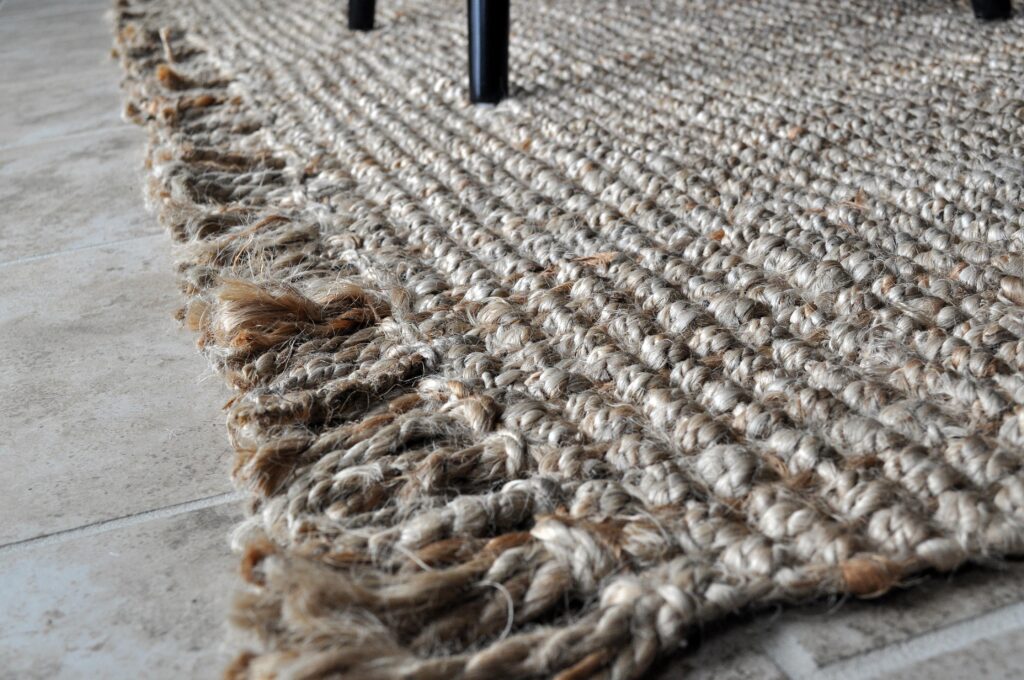 I was a bit nervous about the natural color of the jute rug on our kitchen tile, but it doesn't match as much as these pictures show, it actually looks way better than I thought it would.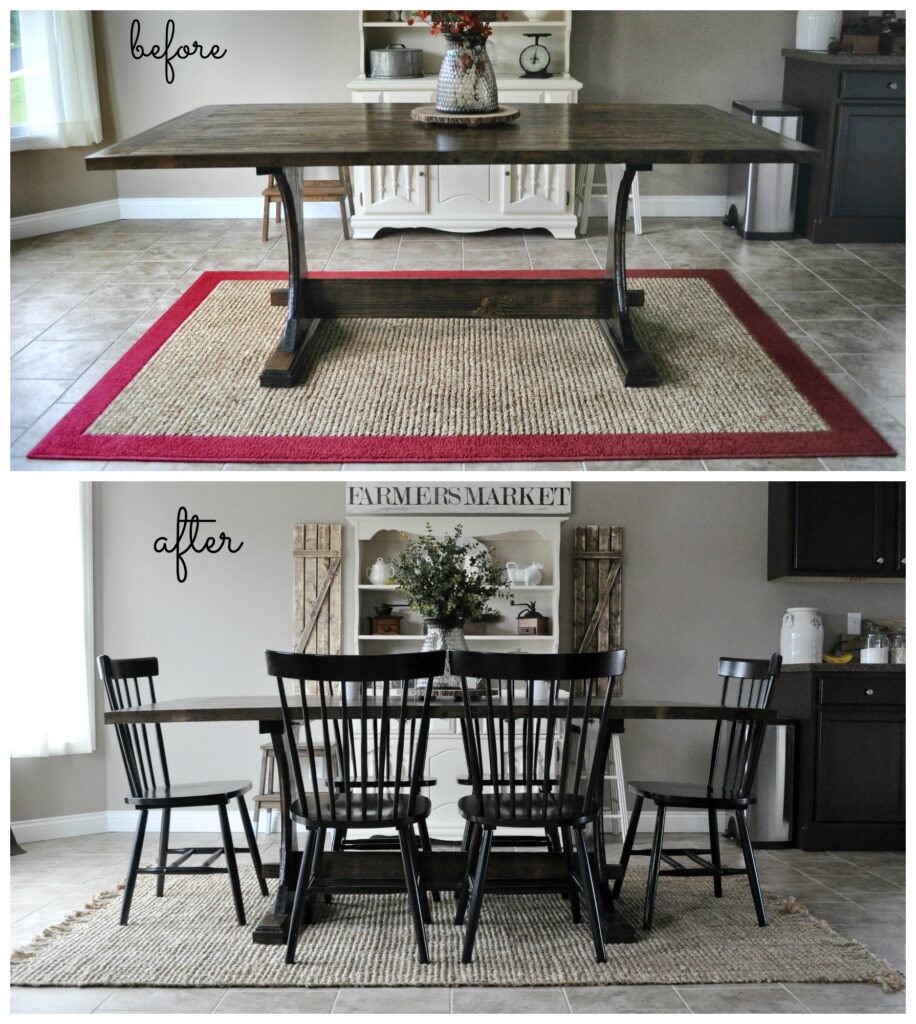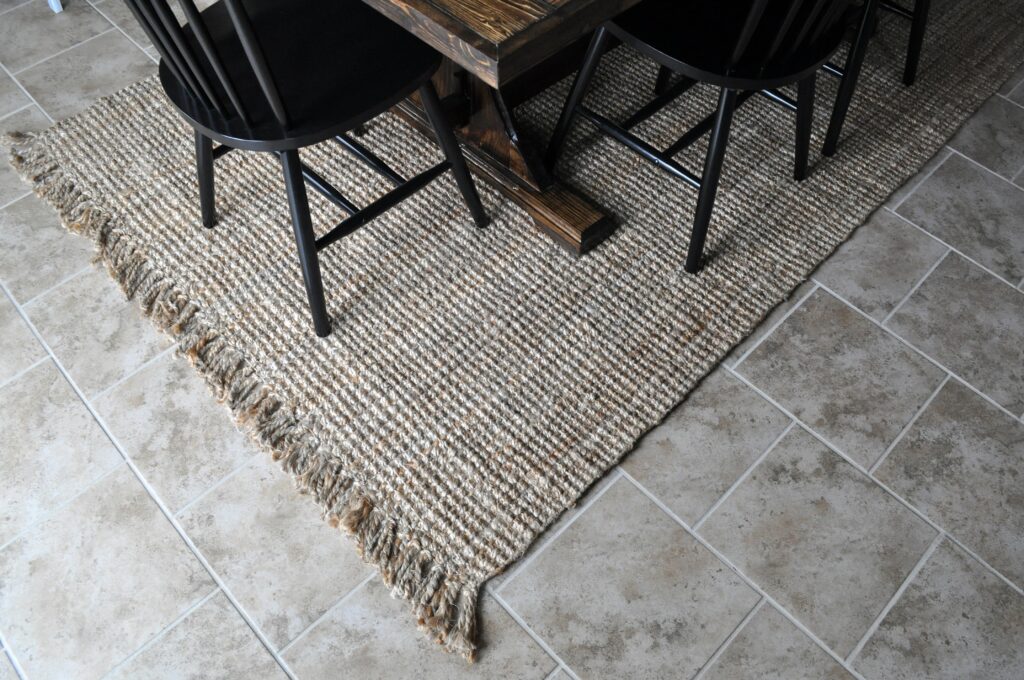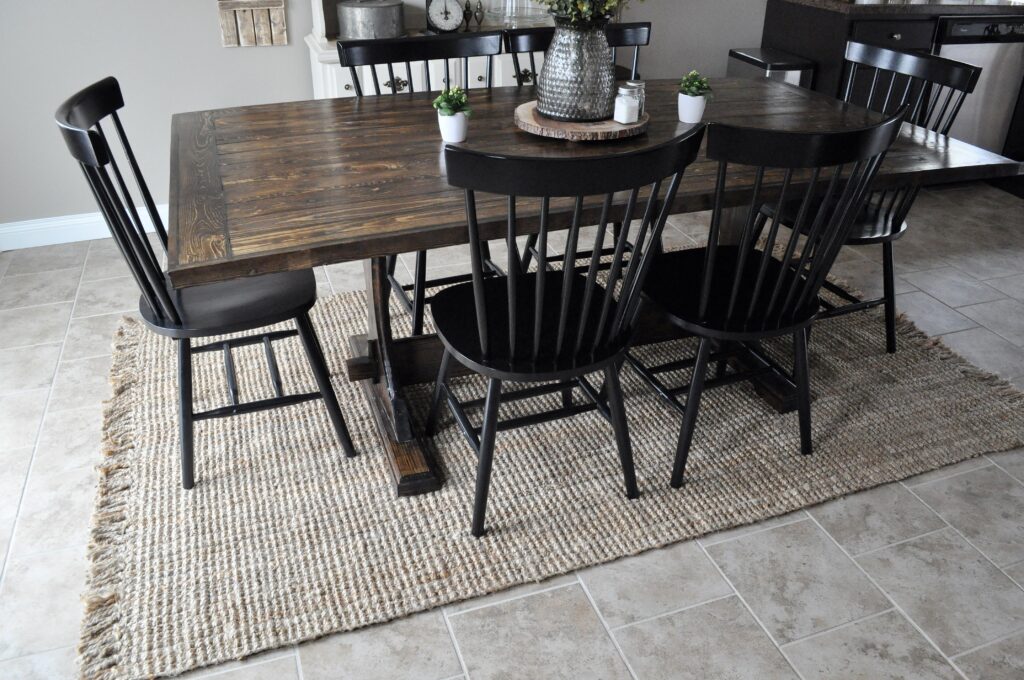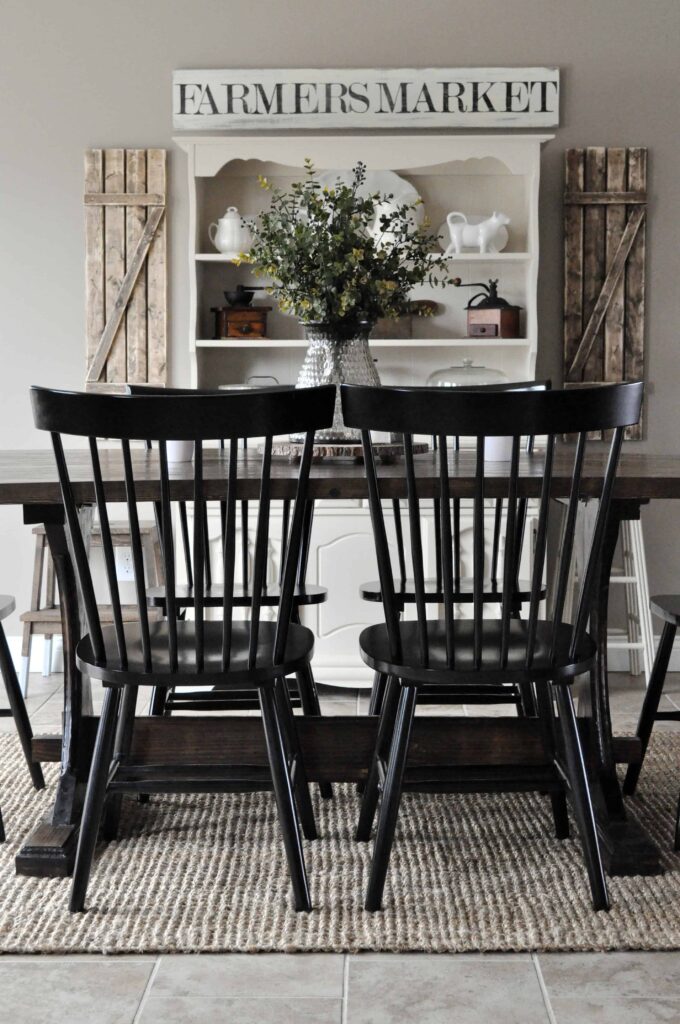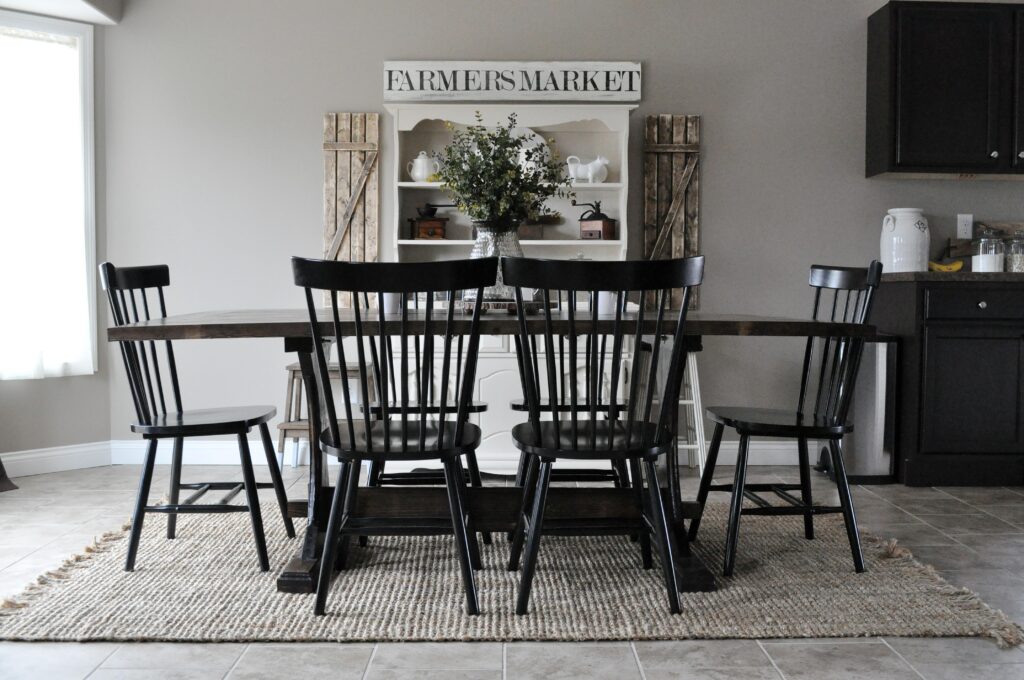 You can also follow me on Instagram and Facebook for extras! Also you can SUBSCRIBE to Little Glass Jar via email on the sidebar for emailed blog posts!