Office Memo Board
This post may contain affiliate links. For more information please see our disclosure policy.
I come up with project ideas in my head all day long, and this one we finally got around to doing last weekend! I am so happy with the way it turned out and it makes for better organization in my office too. I had this chunky, black cork board sitting on my cubbie since we moved into the house, and I hated it. It just didn't fit my style anymore. I wanted something that went with my office color theme, greys, whites, and stained wood pretty much. So we headed to Lowes for all of the supplies and made this lovey DIY office memo board!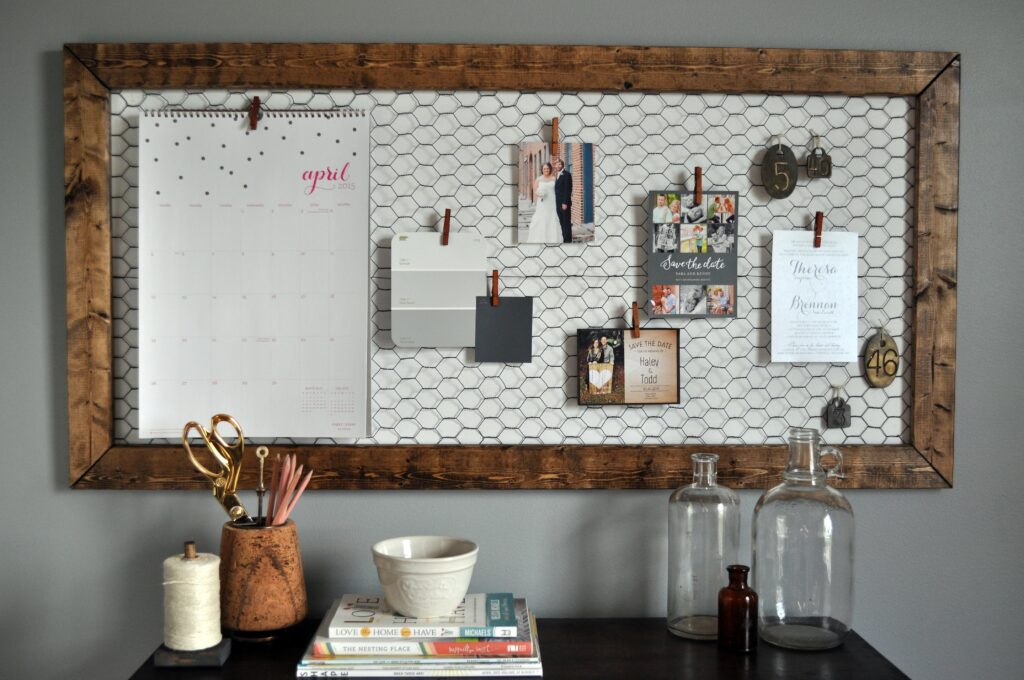 The project itself isn't difficult at all. We used a 2x4ft hardwood board for the backing that I painted white. I spray painted some chicken wire black and stapled it to the backing, and we used 1×3 boards for the frame. Once the frame was screwed onto the hardwood, we just added some hangers on the back and it was ready to go!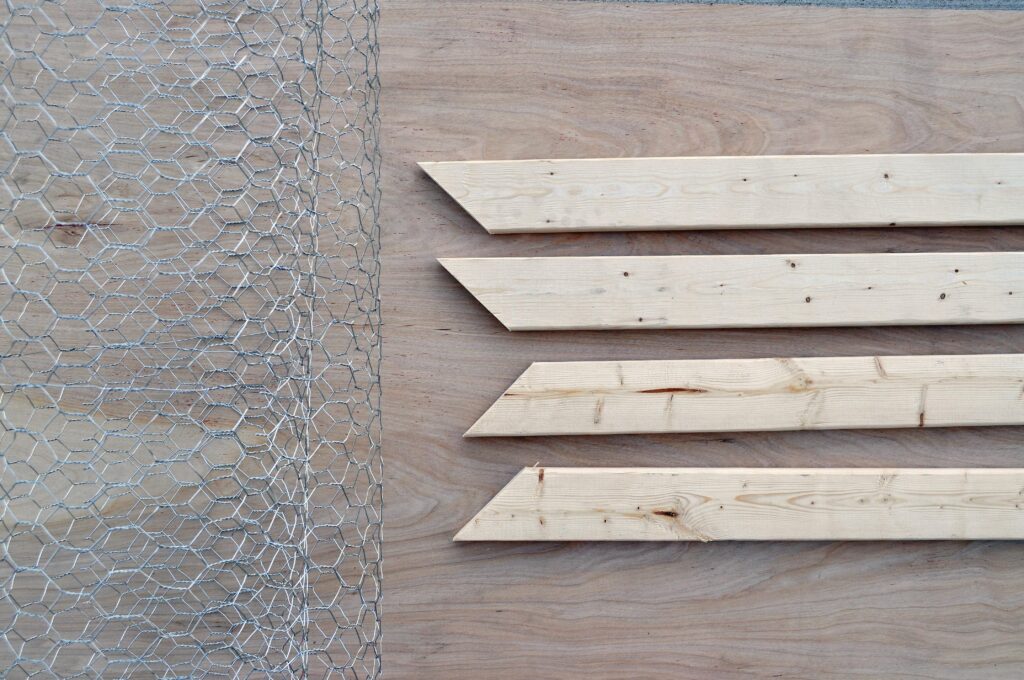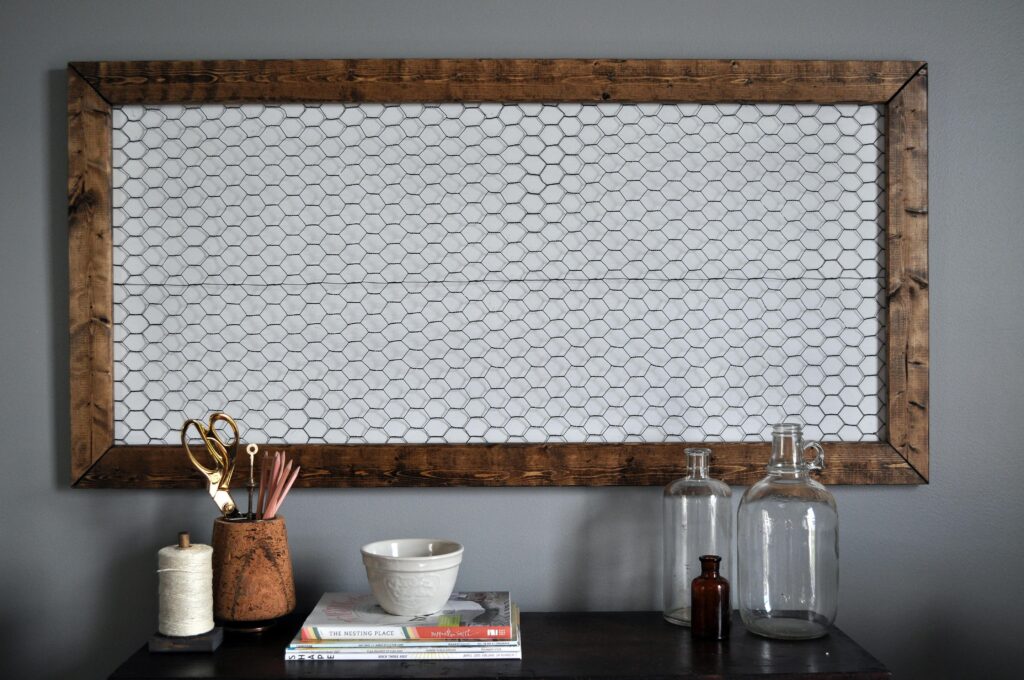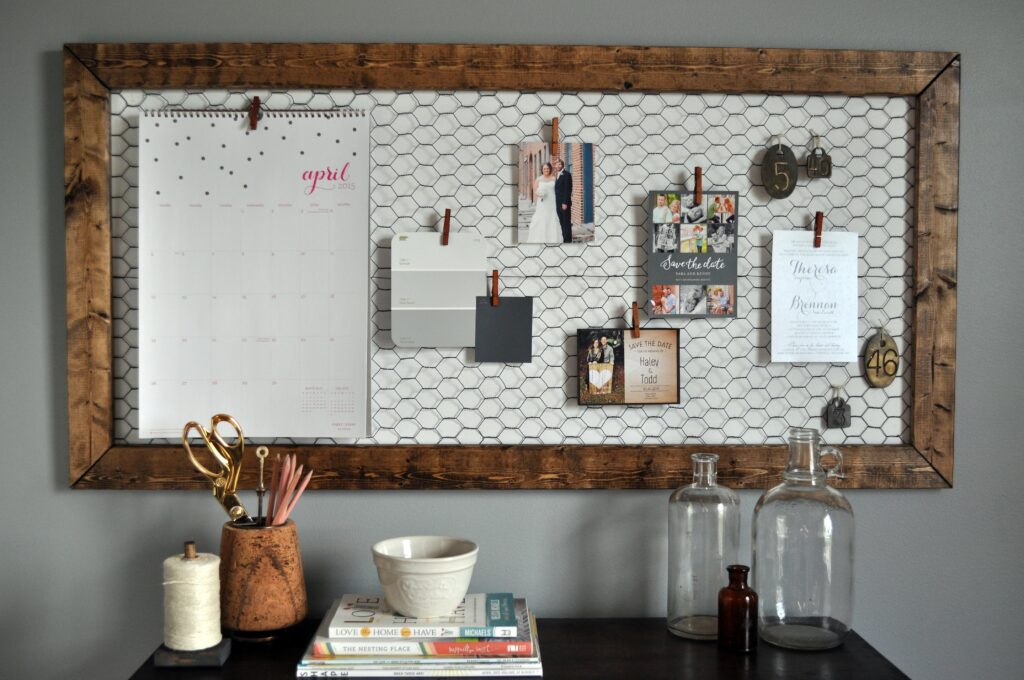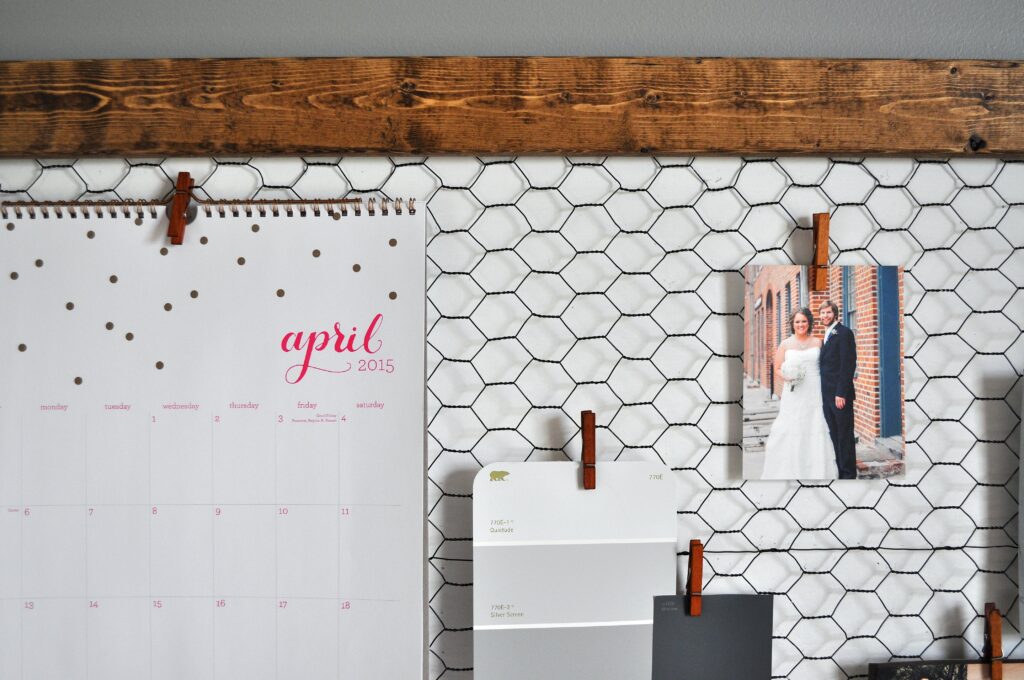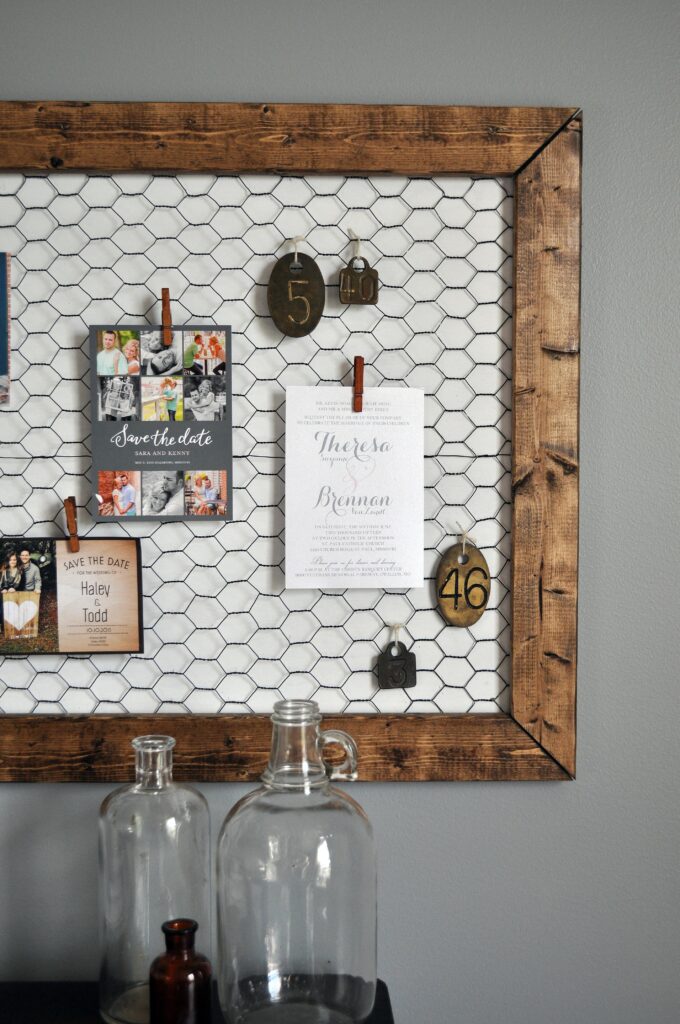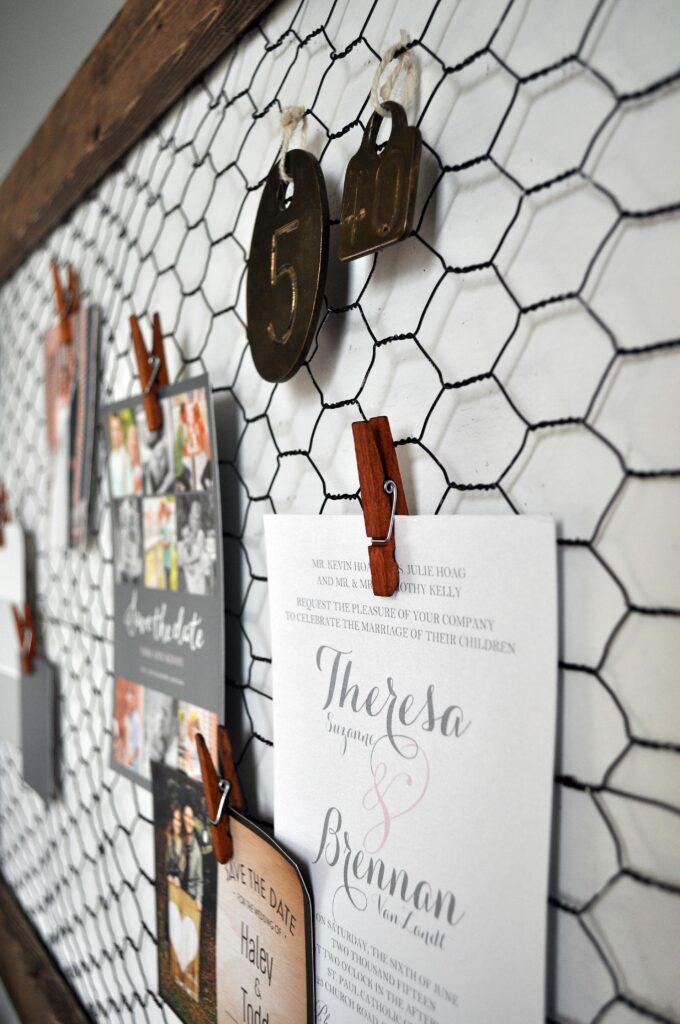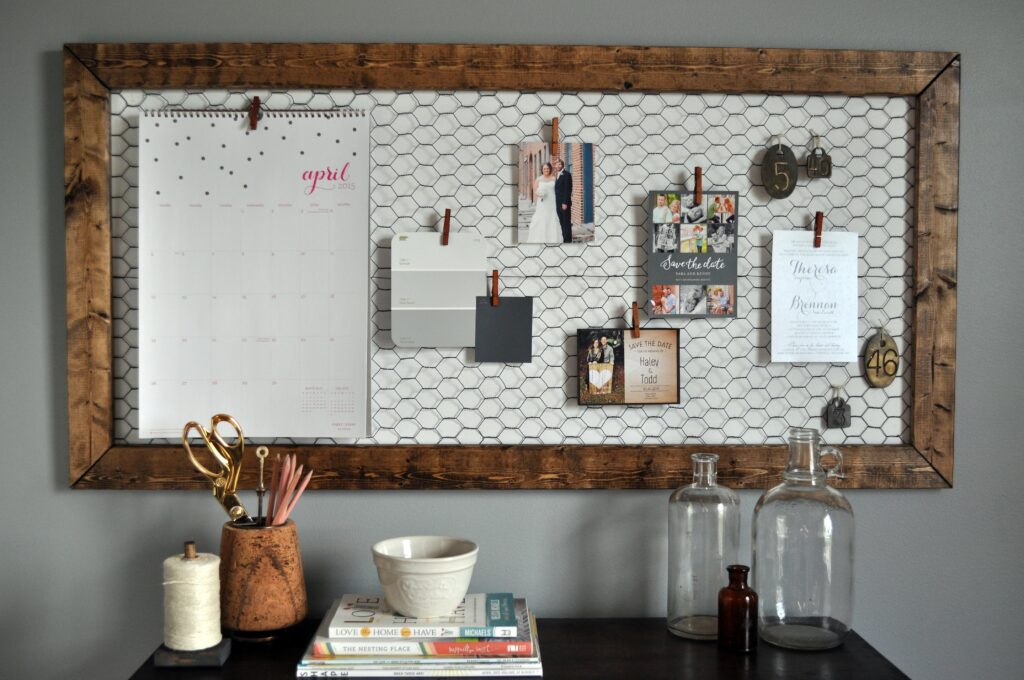 Do you like it? I love using the clothespins to hang wedding invites and cards that we get, just so they can be displayed and don't end up in a pile somewhere.
Don't forget to follow me on Instagram & Facebook for extras! Have a wonderful day!