Window Pane Makeover
This post may contain affiliate links. For more information please see our disclosure policy.
I am to a point in my decorating process where I am focusing on things to hang on our walls, and I am being super picky about it! We have a lot of blank wall space to fill up, and rather than just do a bunch of picture gallery walls, I have been looking for pieces full of character to hang. Last Sunday at the flea market I came across this awesome eight pane window that my dad scored for $15, and I already had a spot in mind for it in our living room. The wood on it was a color I wasn't too in love with, so began the decision process of which color to paint it. I went back and forth between back or an ivory color, and ended up painting it with a black chalk paint.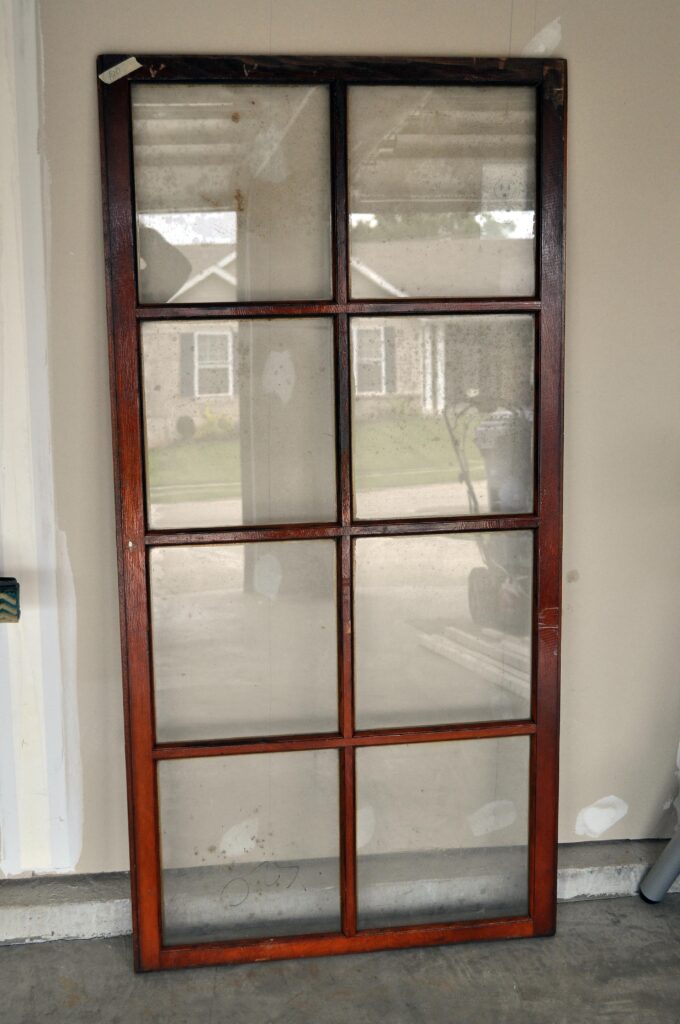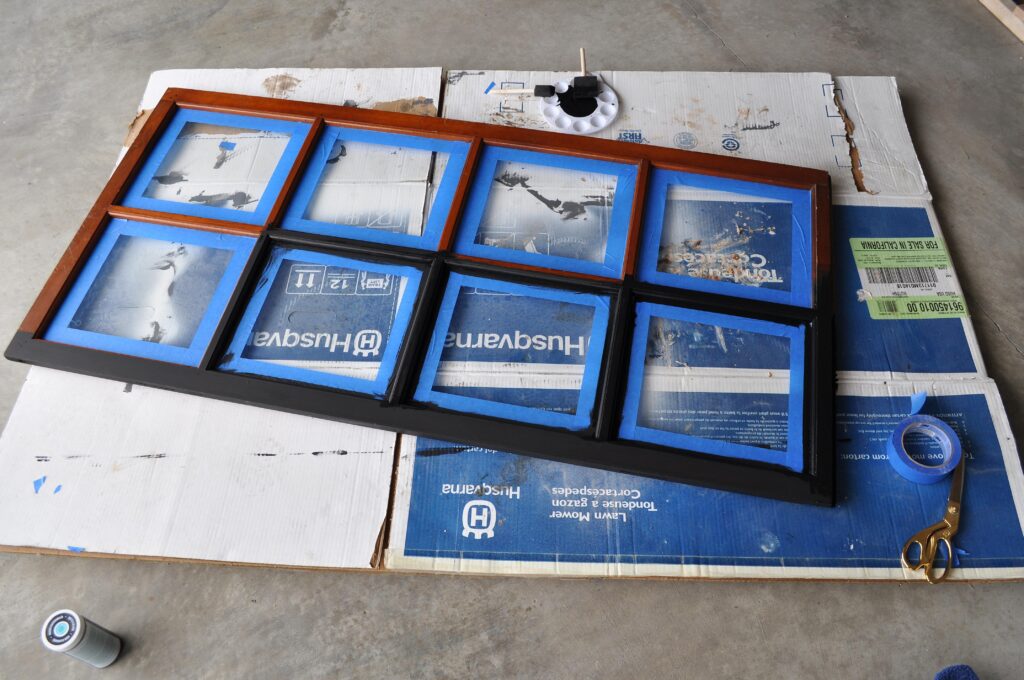 I taped off the window panes and put two coats on, then used a semi-gloss polycrylic to seal it. We screwed some picture hangers on the back and it went up on the wall easy. I love how it ties into our black dining room windsor chairs and creates a good flow between the two rooms. I still have a lot of work to do on our living room, but I think this was a step in the right direction!