Rustic Blanket Ladder
This post may contain affiliate links. For more information please see our disclosure policy.
I have been wanting a blanket ladder f o r e v e r. Every time I come across an old ladder in an antique shop I just want to buy it so badly! The same thing stops me every time. That little thought that pops into my head that asks how easy would this be to make? A lot of things I come across that I love and want end up being the easiest DIY projects that have turned out just as good. This one is one of those projects. So so simple, and way cheaper than it would have been to buy. This is why I love being a DIYer. I get to make and create things completely tailored to my specific taste. When a project turns out exactly how I imagined, it doesn't get any better than that. So here we go, the easiest DIY Rustic Blanket Ladder ever!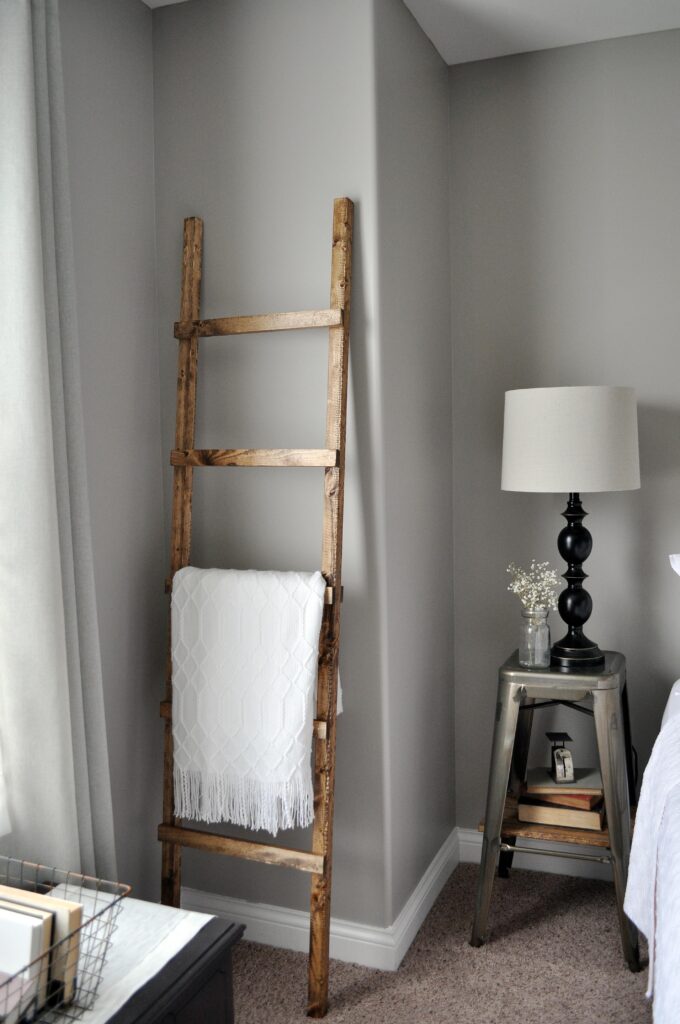 I headed to Lowes and grabbed some wood that I thought would work best for the look I was going for. I wanted the ladder to be tall but not too chunky, if that makes sense. I ended up getting Common 2×2 Premium Furring Strips for the two legs, and 1×2 Top Choice Whitewood Board for the steps across. We cut the strips to 6ft tall and each of the five steps were 17in across. I spaced them how I wanted them and just nailed them on top of the legs rather than to the insides. I like how it made the ladder look a bit more rustic.
I used Minwax Provincial wood stain on the ladder, which might be my new favorite stain. Well at least for now! I like the lighter look of it on this wood.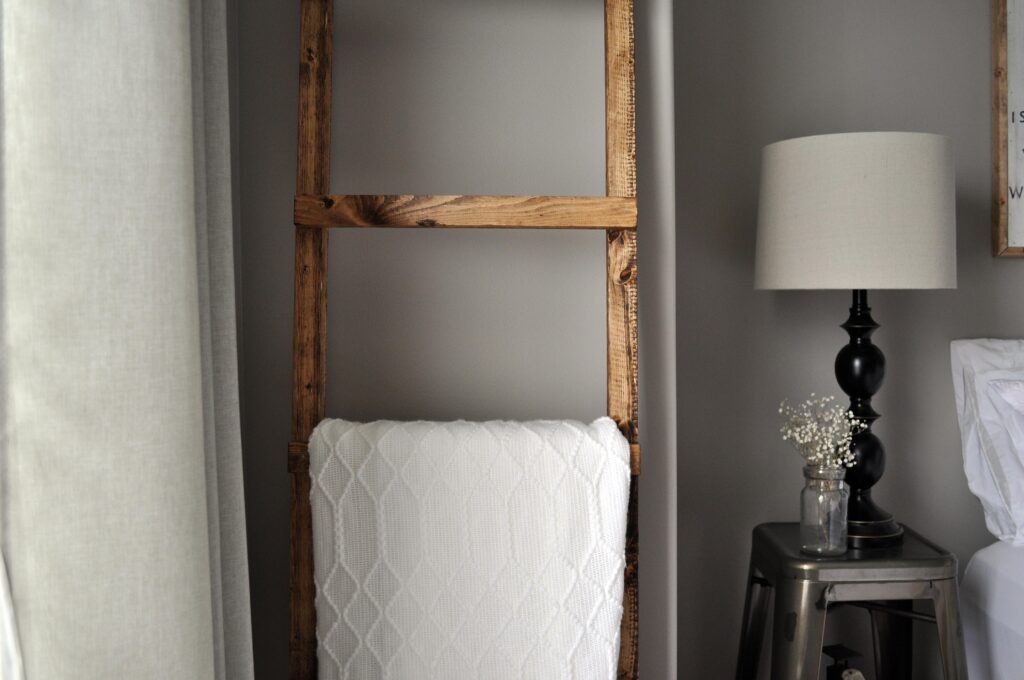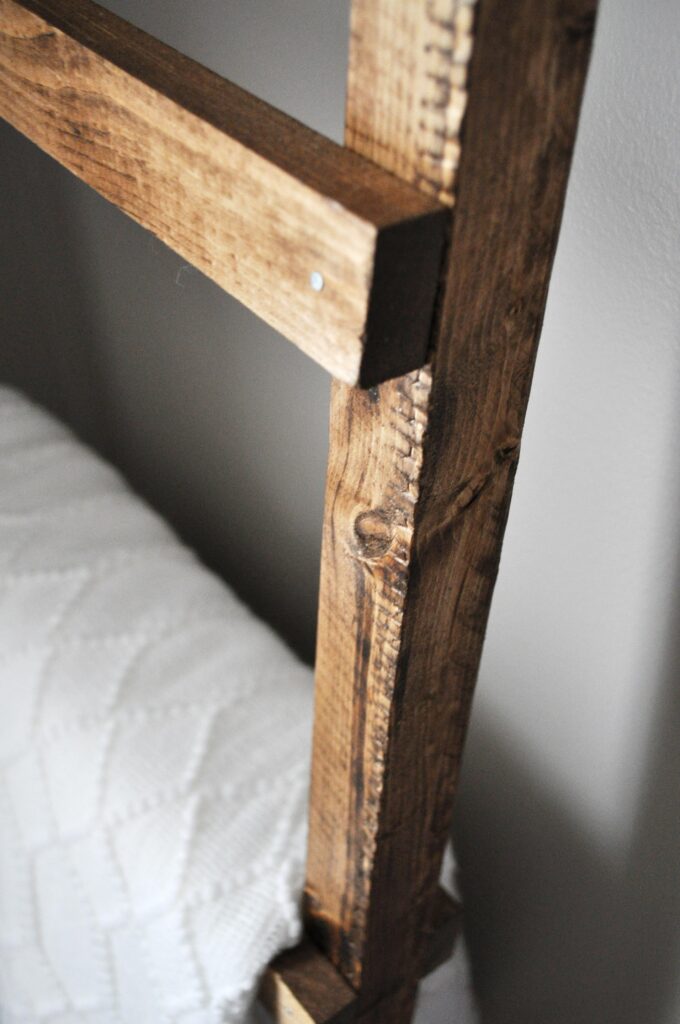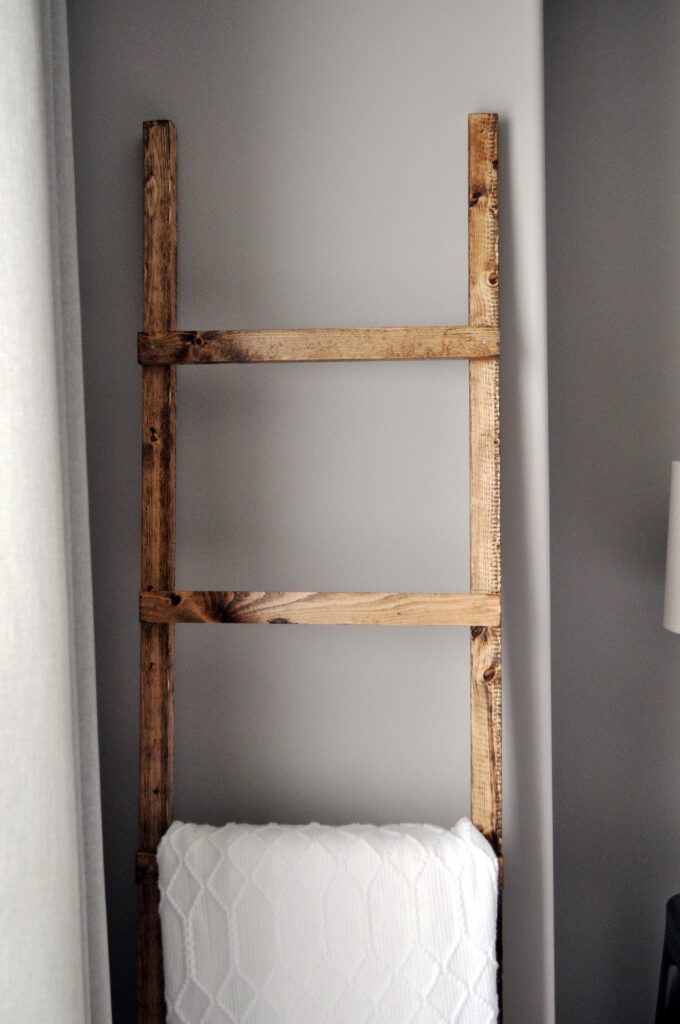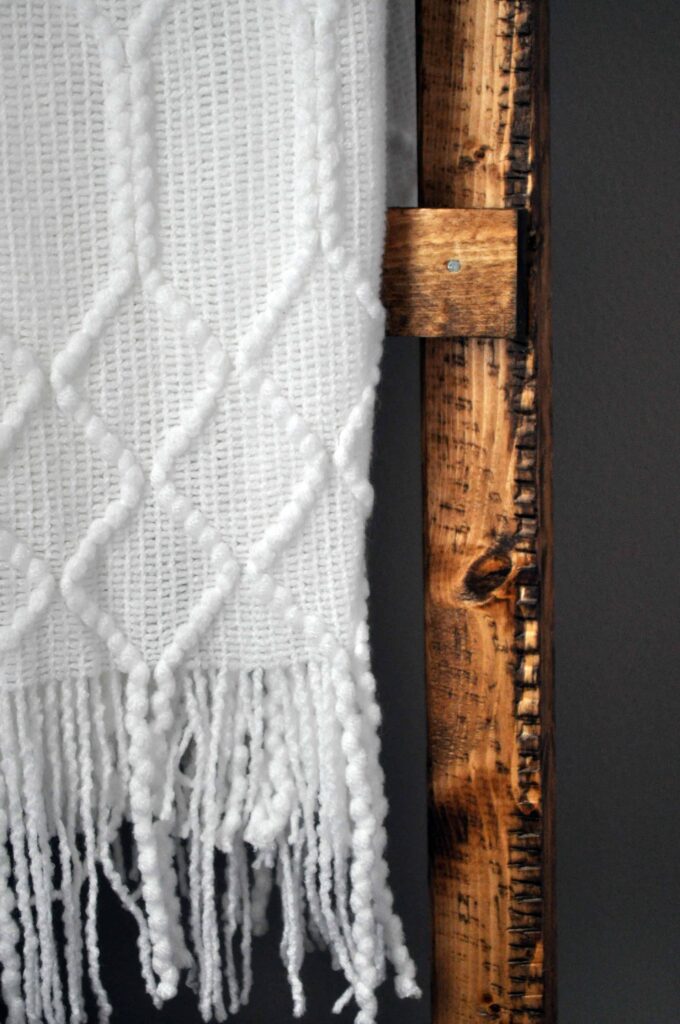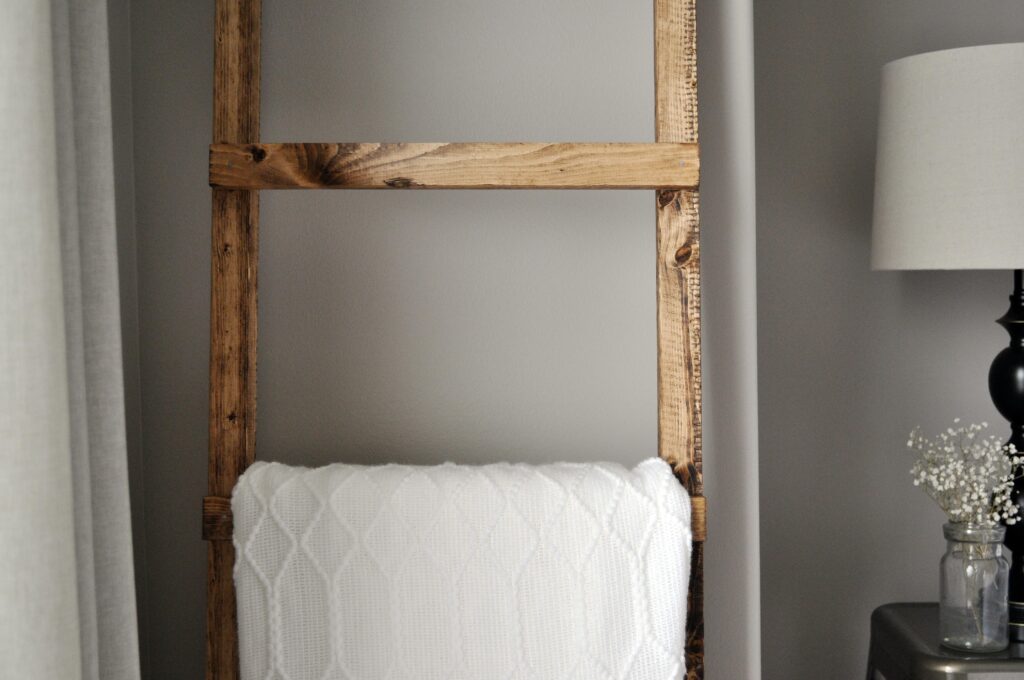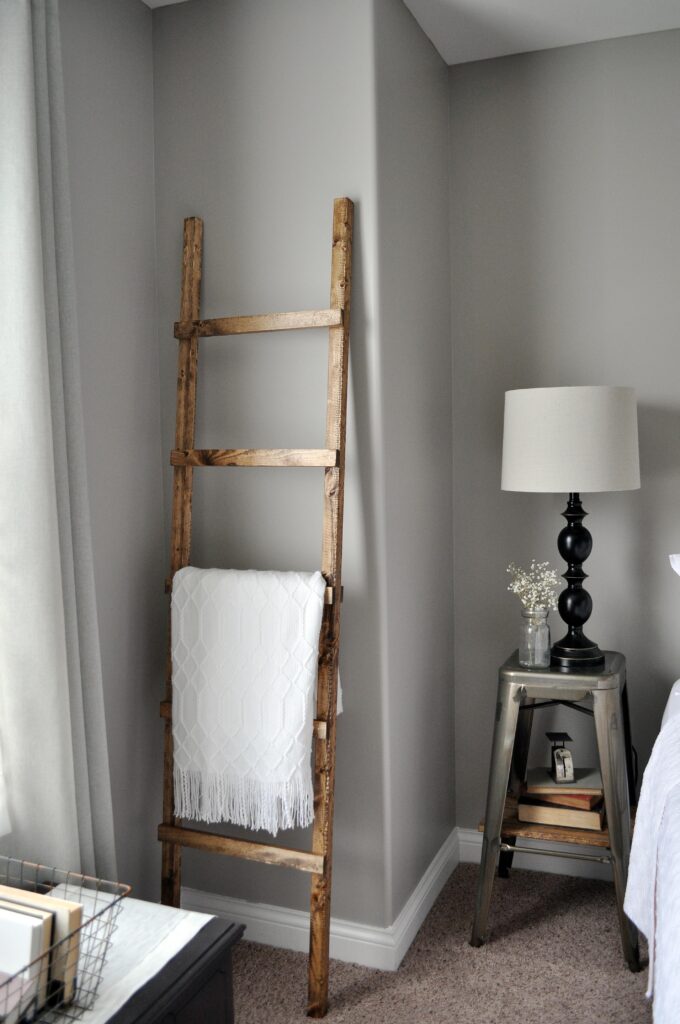 What do you think? I like the addition to our guest bedroom. Hope you do too!