Strawberry "Ice Cream" Sandwiches
This post may contain affiliate links. For more information please see our disclosure policy.
Summertime is right around the corner! Actually, it's pretty much already here in Missouri. The weather is hot and humid, the kids are out of school, and it's time to fire up the grill and have a barbecue! I always love the beginning of summer because of all the yummy food that goes along with it! Hamburgers & hot dogs, watermelon, and lots of cold treats. While I'm trying to be good and eat better, I'm always on the lookout for the healthy version of my favorite foods. A long time ago when I was on a health kick, I ate a lot of these "diet" ice cream sandwiches. So I thought I would try them again, and just add an extra ingredient…strawberries.
This recipe is too simply not to share. I also love that you can basically substitute the strawberries with anything you want! Chocolate chips, other types of fruit, maybe even your favorite nuts. Get even more fancy and dip the sides in sprinkles! If you haven't tried these out before, now is the time! Especially if you have kiddos who love ice cream! They are seriously delicious!!!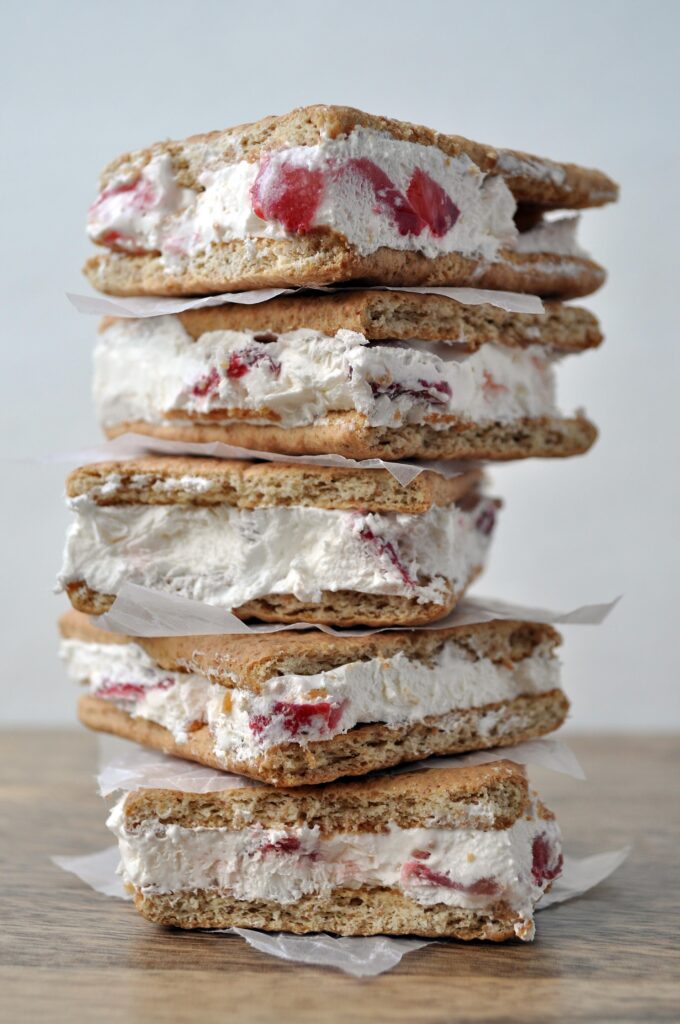 INGREDIENTS:
15 Full Graham Crackers (I used Honey Maid Low Fat Honey)
8oz Lite Cool Whip
8-10 Strawberries
DIRECTIONS:
Cut strawberries into small pieces and fold into bowl of cool whip
Break each full graham cracker in half to make smaller squares, 30 total
Line bottom of baking pan or cookie sheet with 15 small graham cracker squares, make sure they are all touching
Spread cool whip and strawberry mixture over top of graham crackers like you are icing a cake
Top mixture with remaining 15 graham crackers
Freeze overnight, once ready to serve sandwiches should easily break apart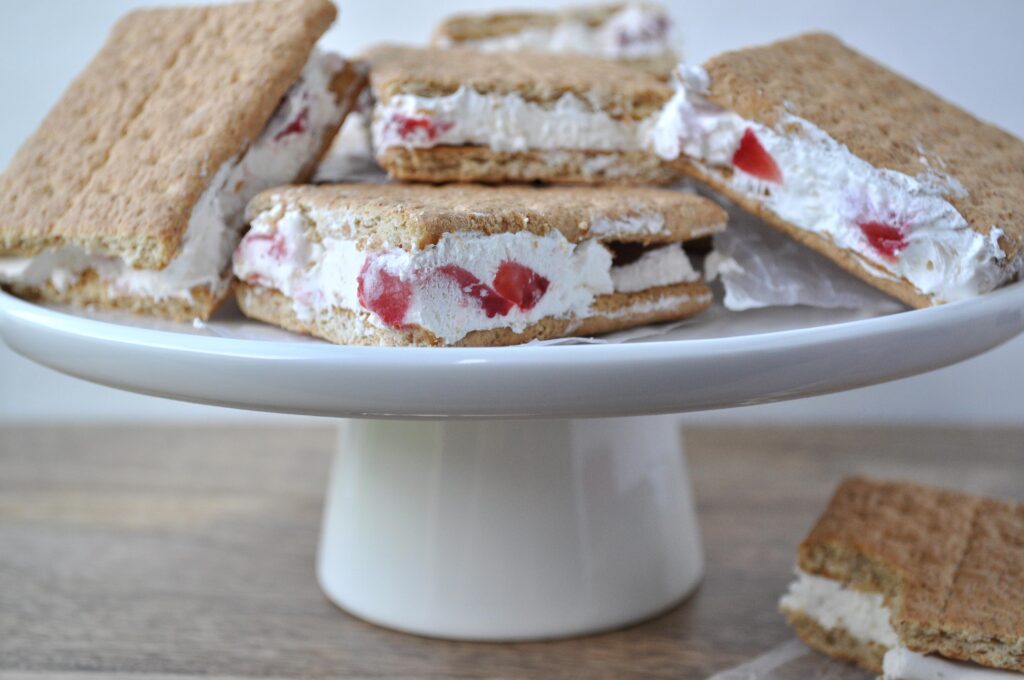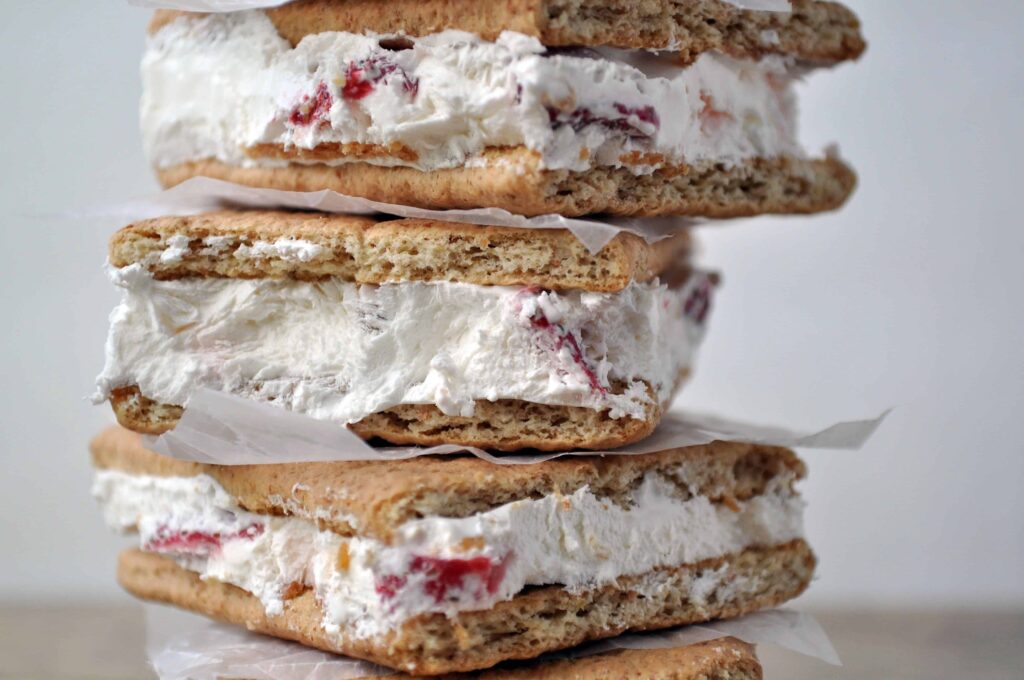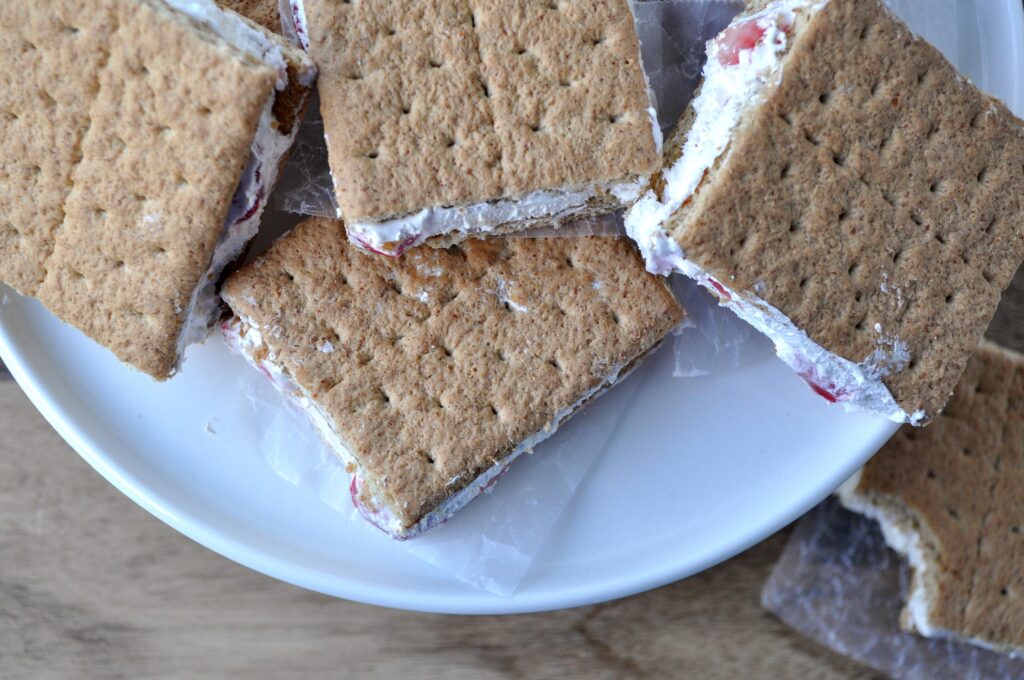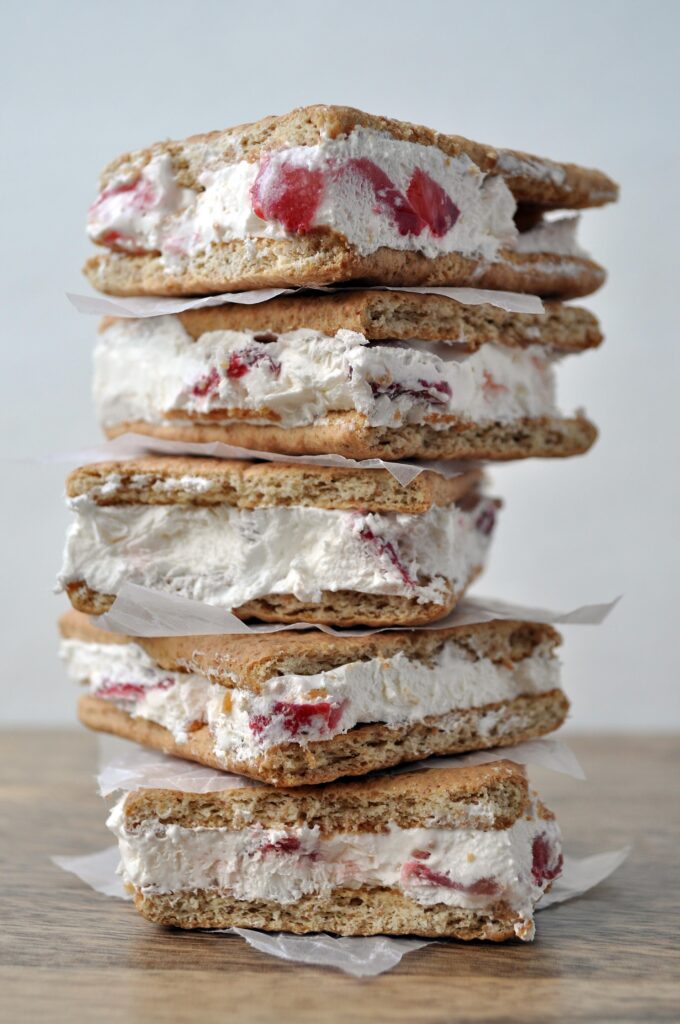 Enjoy!!!