Mini Sourdough Bread Pizzas
This post may contain affiliate links. For more information please see our disclosure policy.
This mini sourdough bread pizza recipe is hands down my favorite appetizer recipe around. My momma passed it along to me and I have been making them for gatherings ever since. They are super easy, and super addicting! The reason I love this recipe so much is because it makes a ton, so you can even use the leftover topping mix for a chip dip too! I heat a little up the next day and open a bag of Tostitos, and there ya have it. What's better than a two in one recipe!? Um, Nothing. And especially since it involves pizza.
Make it your own! Just like a pizza you can choose different toppings, add in a little of this and a little of that. Or use a different mini bread. I go back and forth between the sourdough minis and the rye minis. It's a fail proof deal. Enjoy!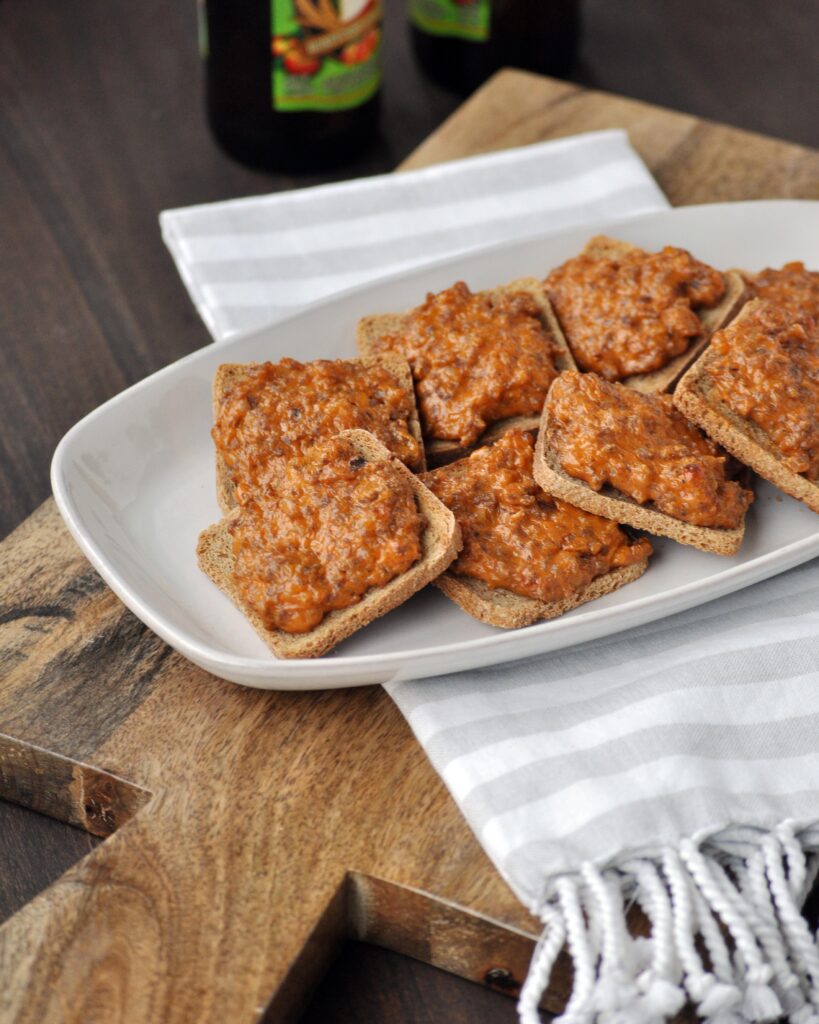 INGREDIENTS:
1 lb Hamburger
2 Jimmy Dean 16oz Pork Sausage rolls
32oz Velveeta Cheese block
12oz Bottle of Pizza Sauce ( I use a local pizza brand sauce from IMOS Pizza here in STL)
1 or 2 lb Cocktail Sourdough Bread (Depending on how many you want to make)
Italian Seasoning
DIRECTIONS:
Preheat oven to 350 degrees
In skillet, cook hamburger, season with Italian Seasoning, drain grease and set aside
In skillet, cook pork sausage, drain grease and set aside
Cut Velvetta Cheese block into 1 inch cubes
Combine hamburger, pork sausage, and Velveeta cubes in large pan, heat on medium until cheese is mostly melted
Add full bottle of pizza sauce, and mix all together until cheese is fully melted
Spread spoonful of pizza mix on cocktail bread slices
Bake in oven for 8-10mins until bread is toasted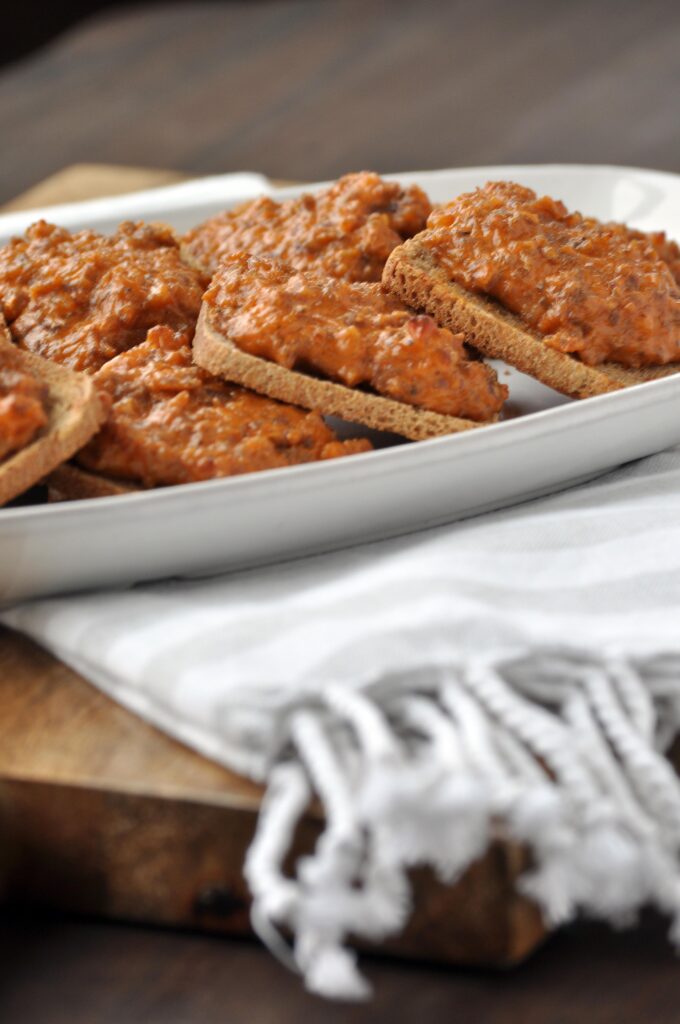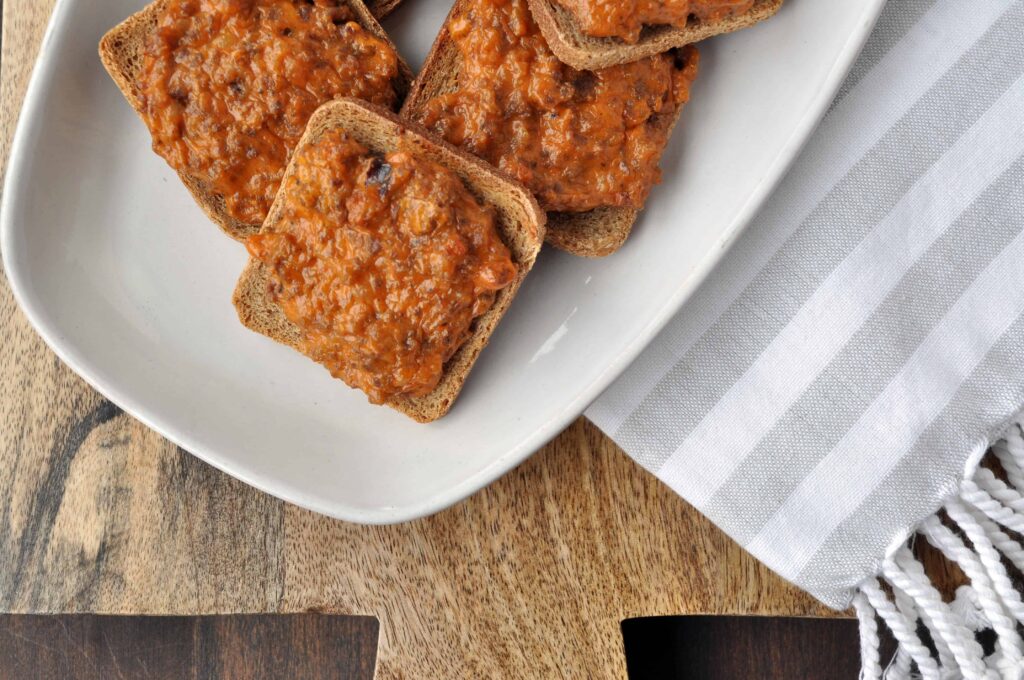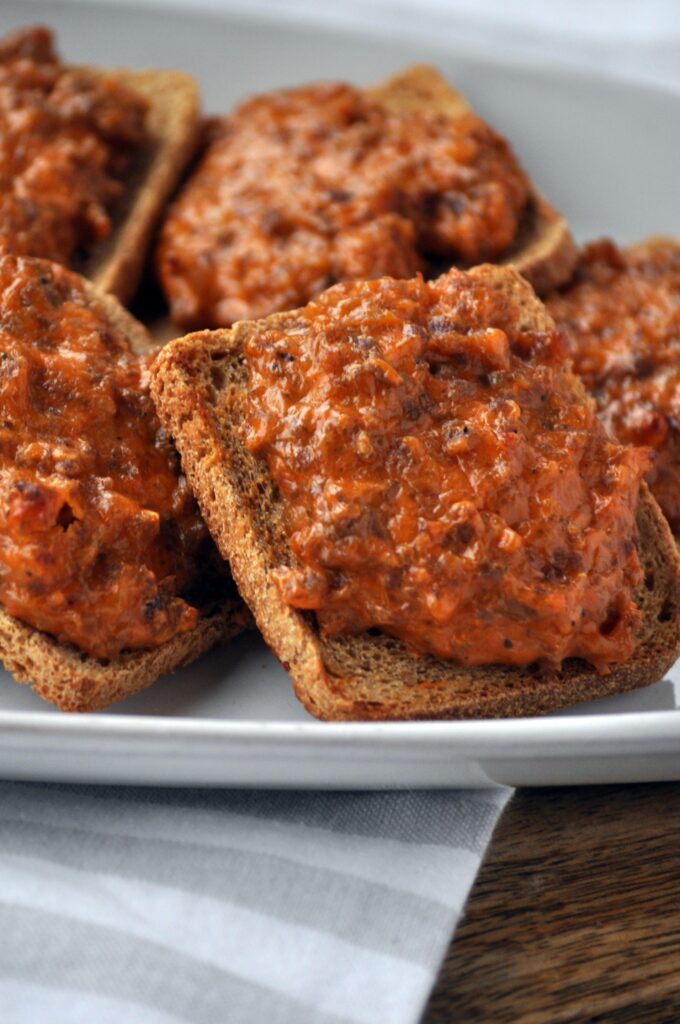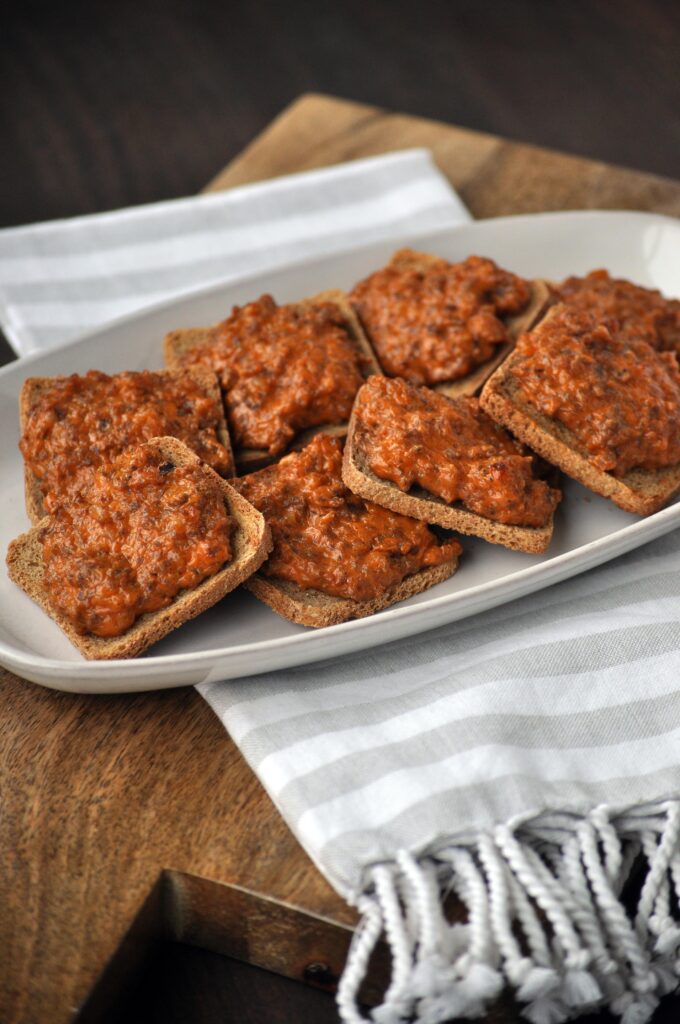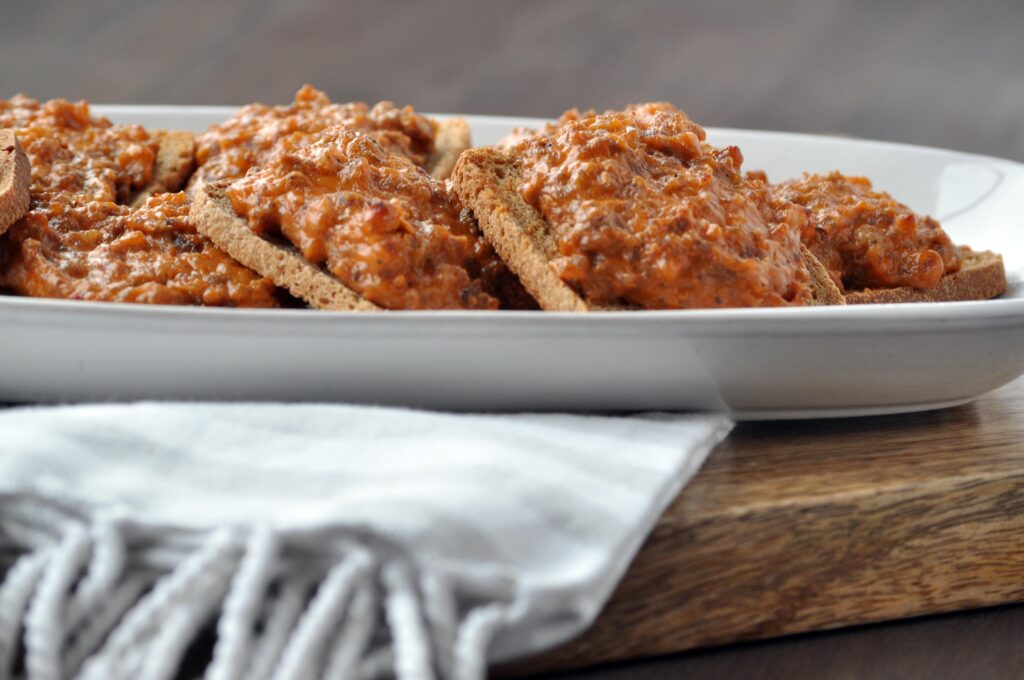 What ingredients would you add? I would love to hear! The best part to me about cooking is learning new ways to cook your favorite dishes! Hope you like this one!
Don't forget to follow me on Instagram and Facebook for extras! Also you can SUBSCRIBE to Little Glass Jar via email on the sidebar for emailed blog posts!