Eight Can Soup
This post may contain affiliate links. For more information please see our disclosure policy.
With fall right around the corner, I was inspired to share with all of you one of my favorite soup recipes. It's a recipe my husband introduced to me called Eight Can Soup. We love making it when the weather is cold or when one of us isn't feeling well, because doesn't soup always sound good when you're sick!? It is cheap to make, super easy, and quick. I also love that you can add or omit whatever ingredients you want. Try it out! Let me know if you love it as much as we do. I would love to hear what you added to make the recipe your own.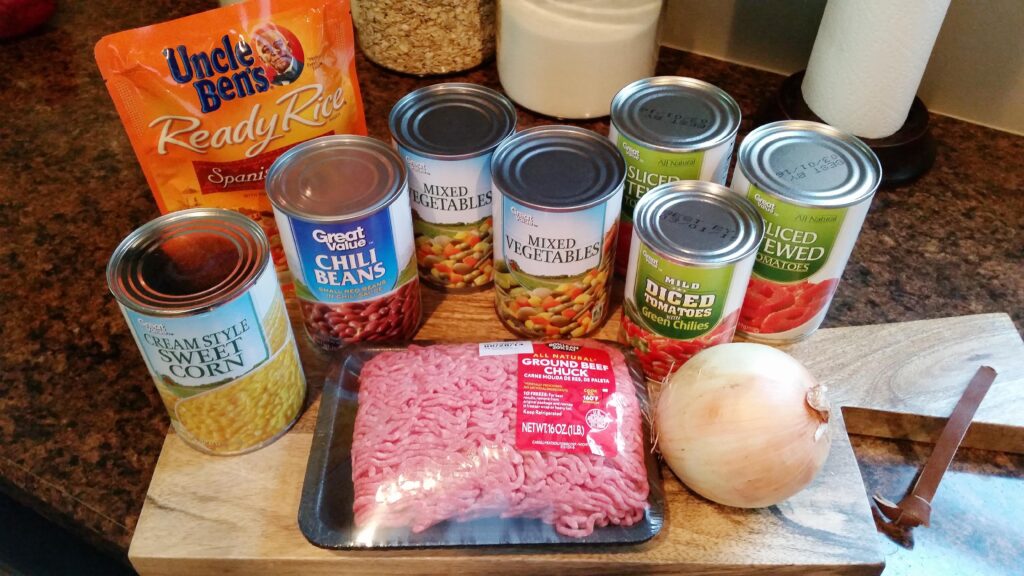 Ingredients:
– 1 lb Ground Beef
– 1 Small Yellow Onion (I usually only use half of the onion)
– 1 Package Uncle Bens Ready Rice Spanish Style
– 1 Can Cream Corn
– 1 Can Chili Beans
– 2 Cans Mixed Vegetables ( I use Great Value brand with Green Beans, Corn, Carrots, and Lima Beans)
– 2 Cans Sliced Stew Tomatoes
– 1 Can Rotel
Directions:
Cook ground beef with diced yellow onion in skillet. Season to taste (I use onion powder, garlic, pepper, and sometimes italian seasoning or oregano.) Drain oil and add cooked beef to large pot. Heat the Spanish rice as directed on the package (90 seconds in the microwave) add to pot with beef. Add all seven remaining cans of vegetables and chili beans to ground beef and rice. DO NOT DRAIN ANY CANS. It is very important that all contains of the cans get added to the pot, as this forms the soup base. I usually try and cut the tomatoes before adding them to make it less chunky. Heat on stovetop over medium-low heat until soup is heated throughout. Stir occasionally. It usually takes about 10 minutes and I let it simmer for another 10 minutes on low heat.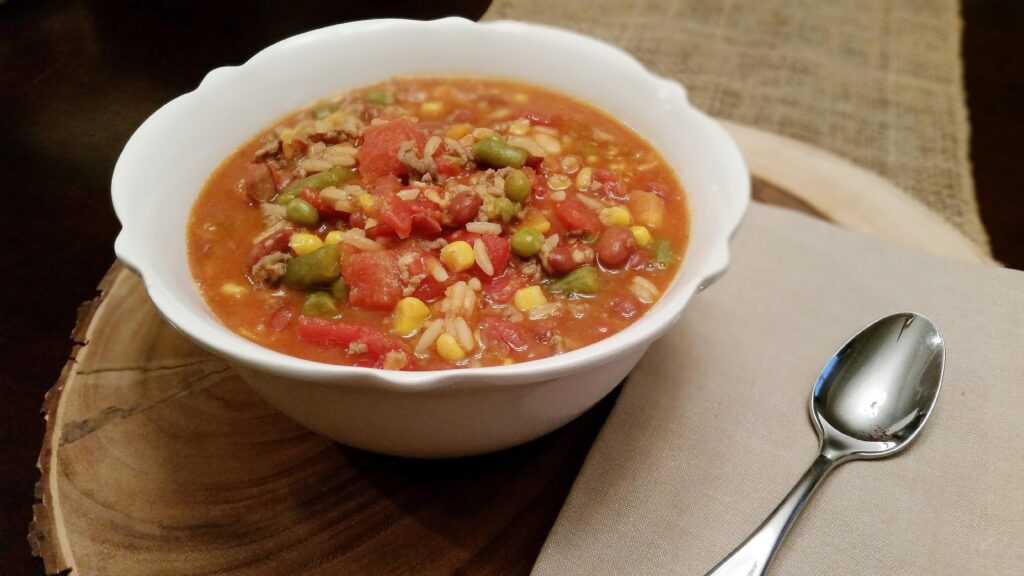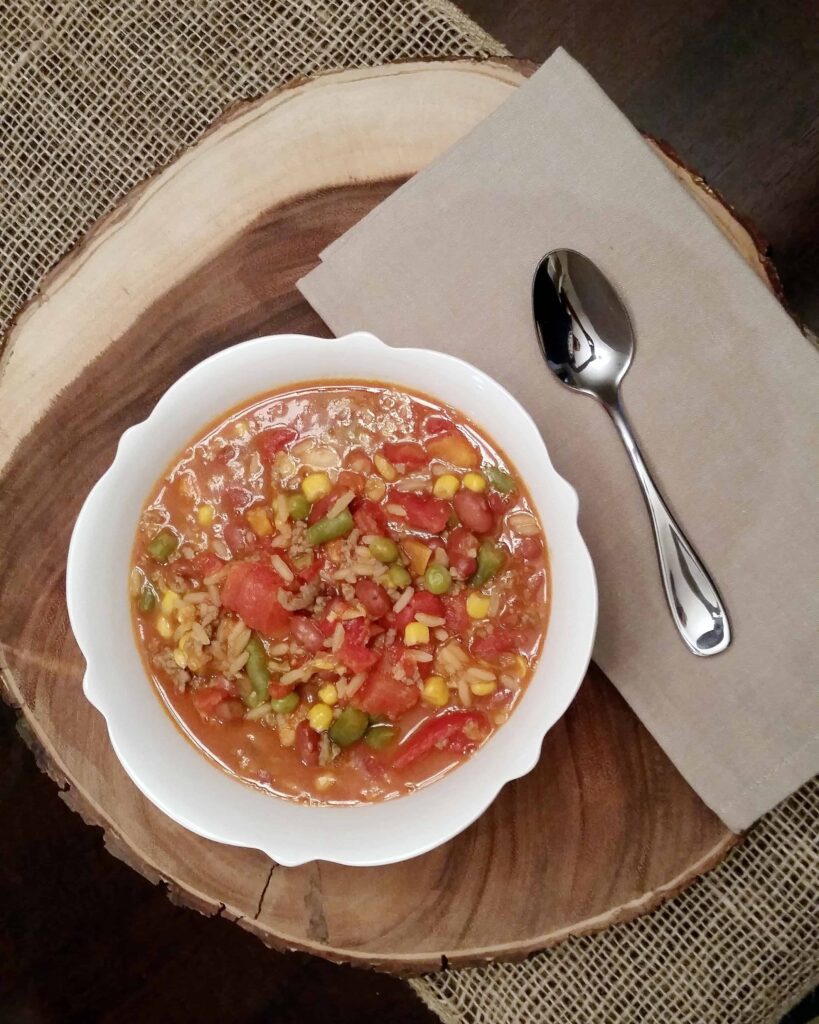 This soup makes A LOT, so be prepared to share! My parents always love to hear when I am making this recipe because they know they will be getting a jar of the leftovers. It really does go a long way. Enjoy!!!