Pumpkin Cinnamon Dip
This post may contain affiliate links. For more information please see our disclosure policy.
It's already November, I cannot believe how the time is flying by. I have officially started my Christmas shopping and am slowly getting into the holiday spirit!!! I don't usually start decorating for Christmas until after Thanksgiving but with all the adorable Christmas décor hitting the shelves, I might have to make an exception this year and start early. I have a few holiday projects to share soon as well. I am finally starting to feel better after battling a three week cold that was pretty miserable, so I'll be back to posting regularly on here.
Speaking of the holidays, Thanksgiving is coming up in a few weeks, and I have a delicious Pumpkin Cinnamon Dip to share!!! It is seriously so good, and super easy for a great holiday appetizer.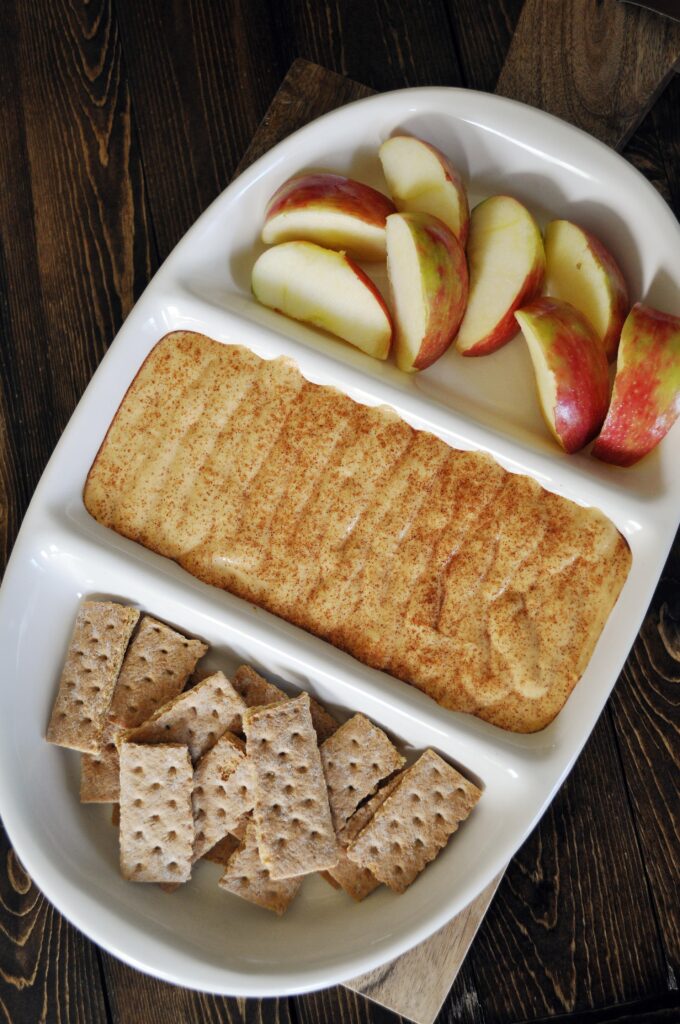 Ingredients:
– 1 Can (15oz) Solid Pack Pumpkin
-1 Container (16oz) Whipped Cream
-1 Package (5oz) Instant Vanilla Pudding Mix
-2 Tablespoons Cinnamon Sugar
Directions:
Simply mix together pumpkin, dry pudding mix, and cinnamon sugar in medium bowl, then fold in whipped cream. Refrigerate for 1 hour, then serve with graham crackers, apples, or whatever else you want!!!
Quick, easy, and cheap!!! Enjoy!!!