Four Home Decor Items to Switch Out for Fall
This post may contain affiliate links. For more information please see our disclosure policy.
I'm sharing four home decor items to switch out when transitioning to fall. See how easy seasonal decorating can be!
When it comes to decorating, transitioning from one season or holiday to another can feel overwhelming and get expensive. But it doesn't have to!
I find that every time I go to switch out my decor, I am usually just changing the same few things.
You don't have to go out and buy everything new. You don't need a million pumpkins, or fall signs to hang on the wall, or an explosion of orange.
You can make your home cozy for fall just by changing out or adding these four things!
Throw Pillows and Blankets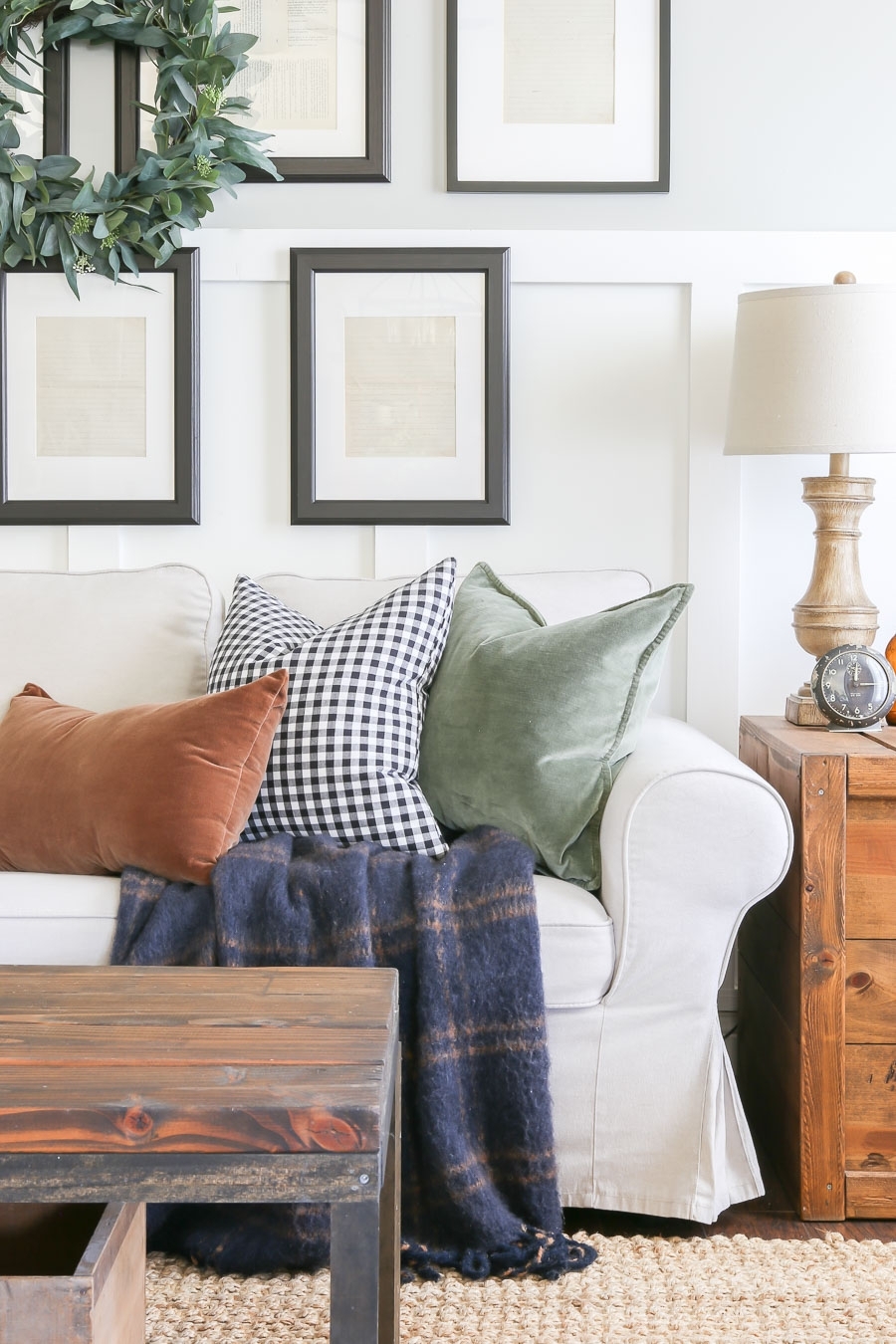 One of my favorite elements of design to change seasonally are fabrics.
Throw pillows and throw blankets can make a huge statement in any room, so I usually start with changing them out.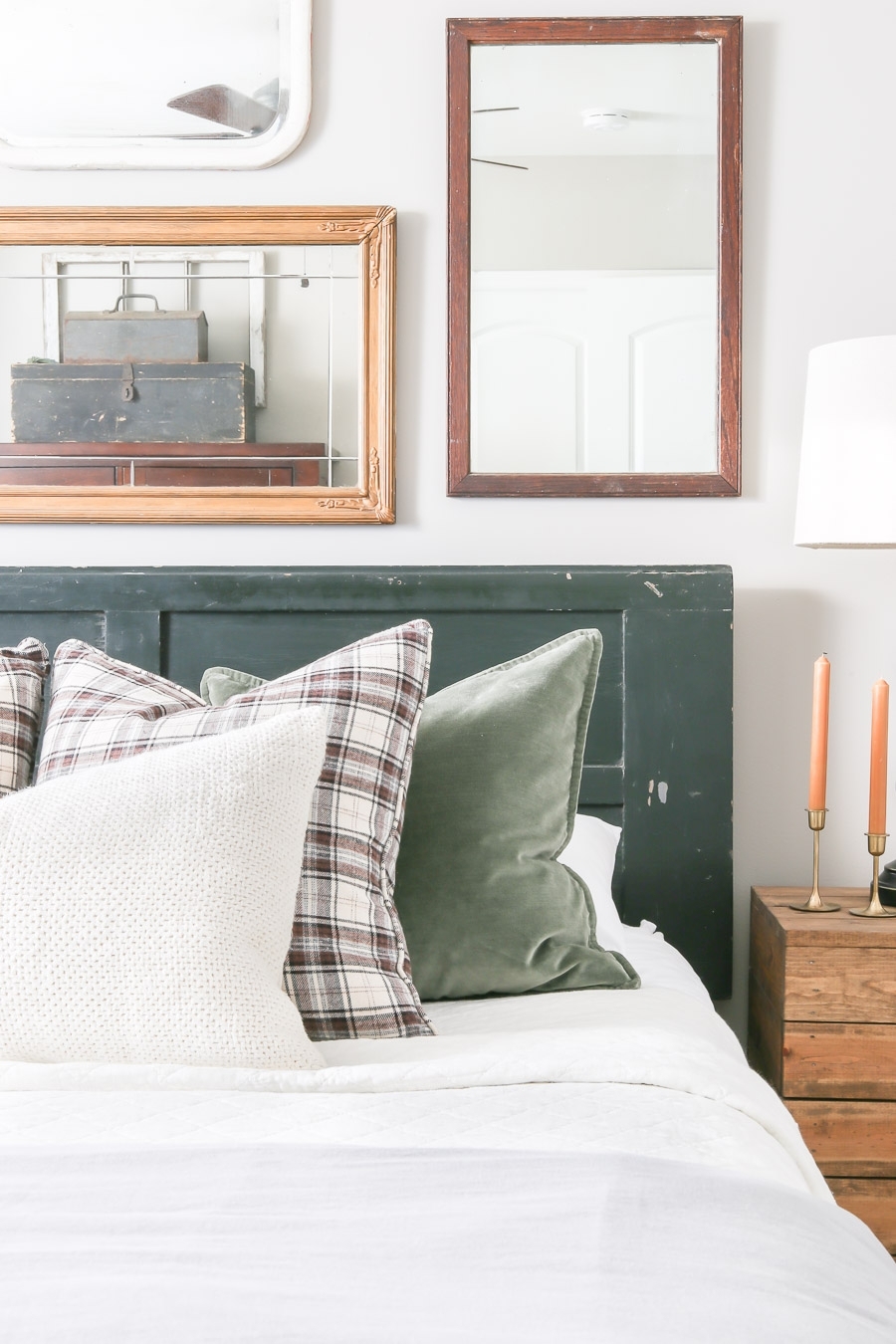 Over the years, especially since starting this blog, I have collected a good mix of affordable throw pillow covers and blankets.
Obviously my fall and winter collections are the largest with the colder weather. I tend to go with a more moody color palette in the fall, so a lot of darker colors.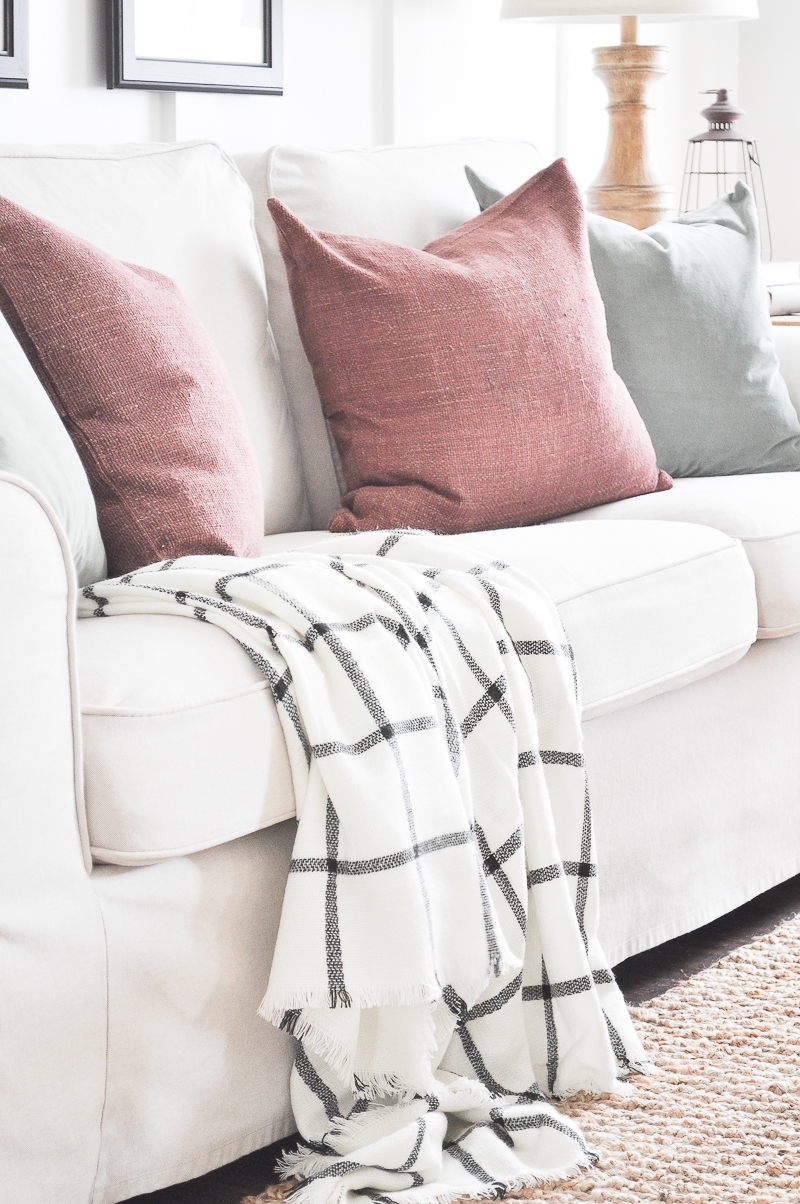 Also, fall is the perfect time to bring in fun patterns and cozy textures. Mix them all up for the perfect fall combo.
Think plaids, buffalo check, velvet, knits, etc. Colors like burgundy, amber, darker greens, and browns are my favorite.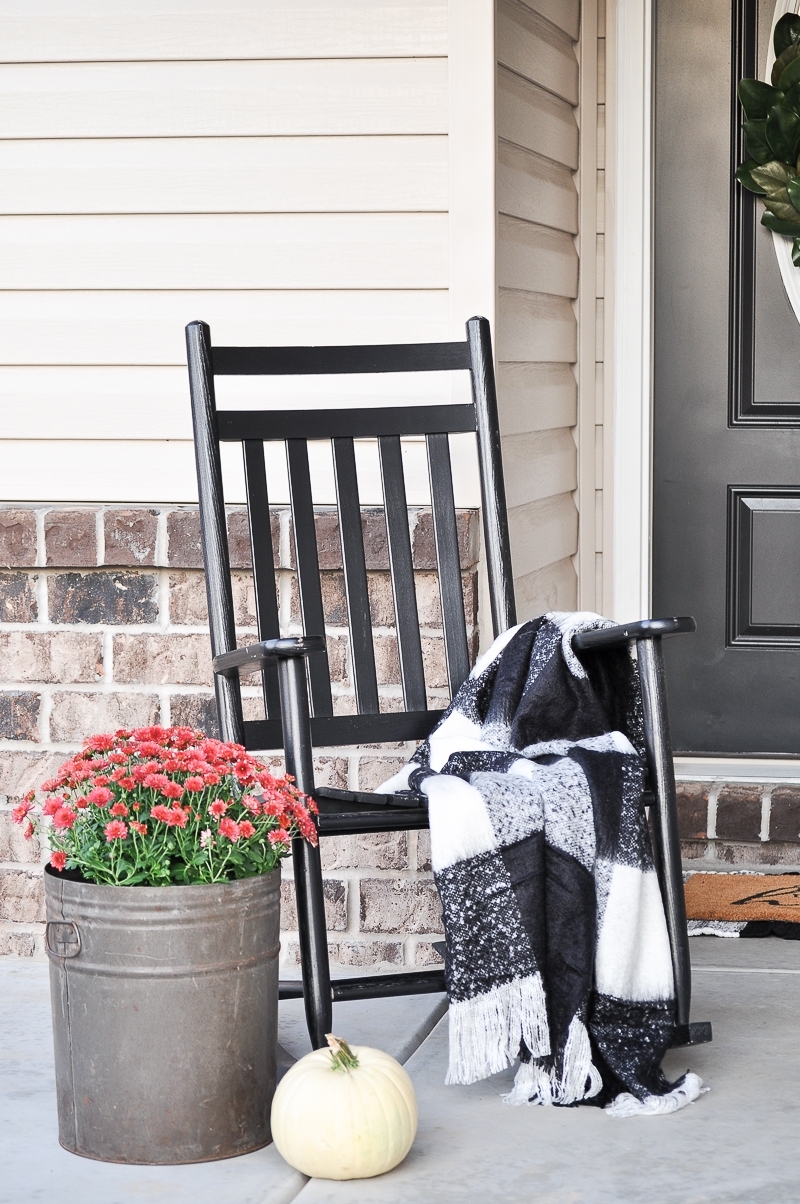 Drape a festive throw on any chair, or in a nearby basket for cooler nights when you need something to warm you up.
Create a beautiful fall pillow mixture on your couch or bed. It's an instant way to bring in seasonal vibes. And when shopping the right stores, can be pretty inexpensive too.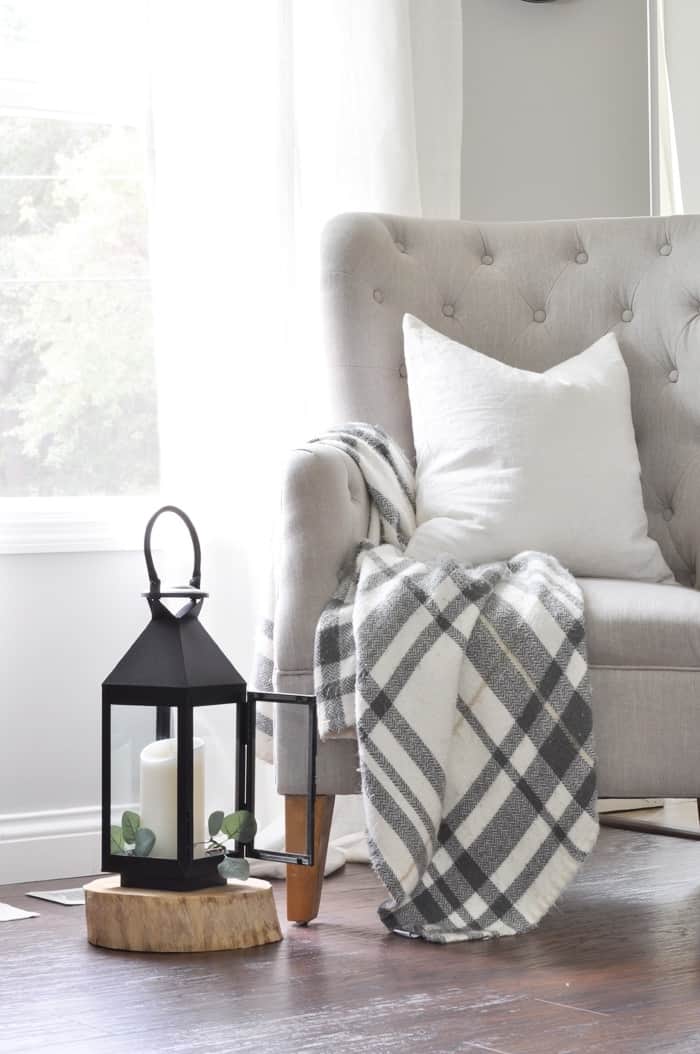 My favorite stores to find affordable throw pillows and blankets: Target, IKEA, Home Goods, and TJ Maxx.
Florals, Greenery, and Wreaths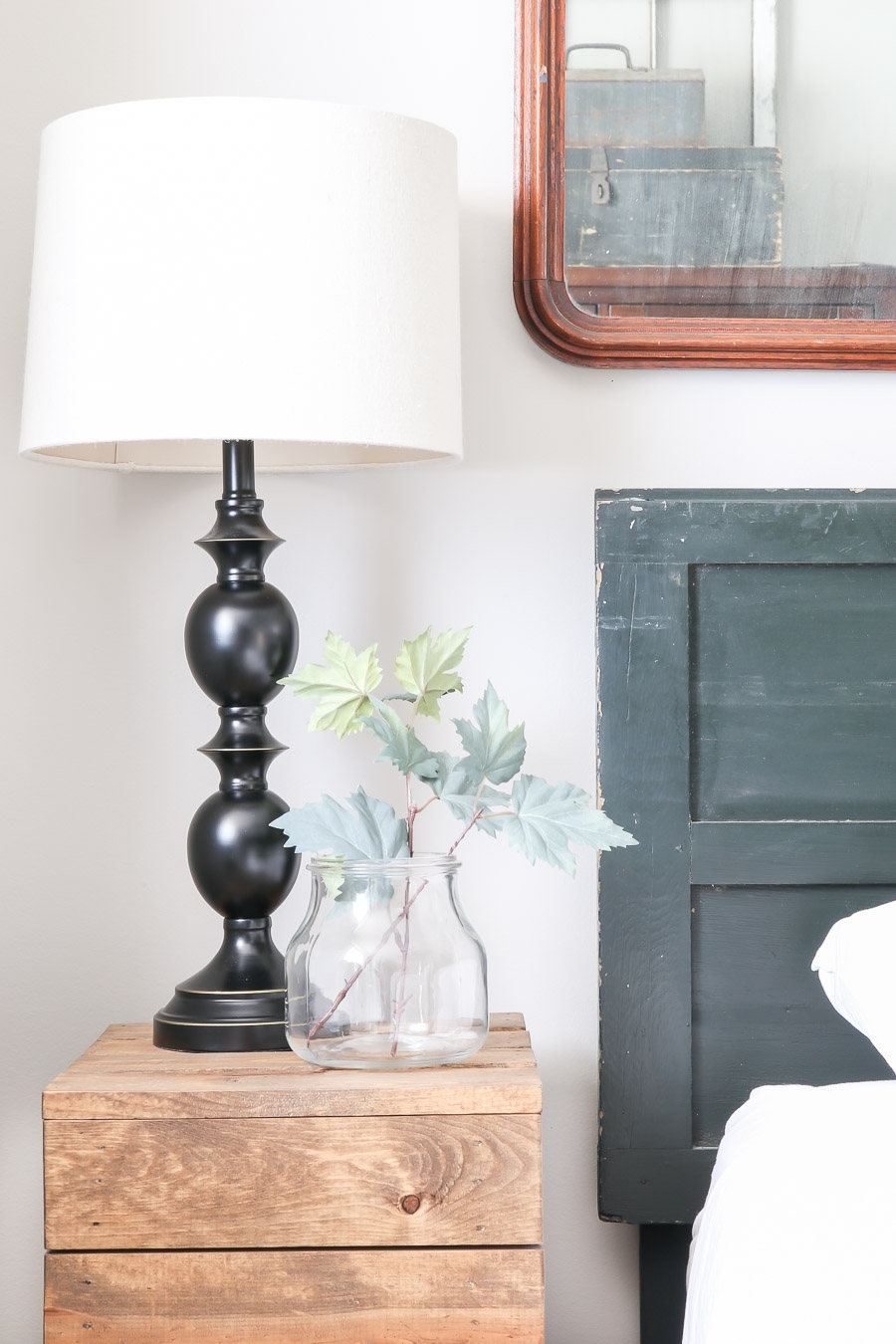 I have found over the years that faux (and real, if you don't have a black thumb like me) florals and greenery are a game changer for any space.
In fact, I use to absolutely loathe any type of fake plant, but now I can't decorate without them!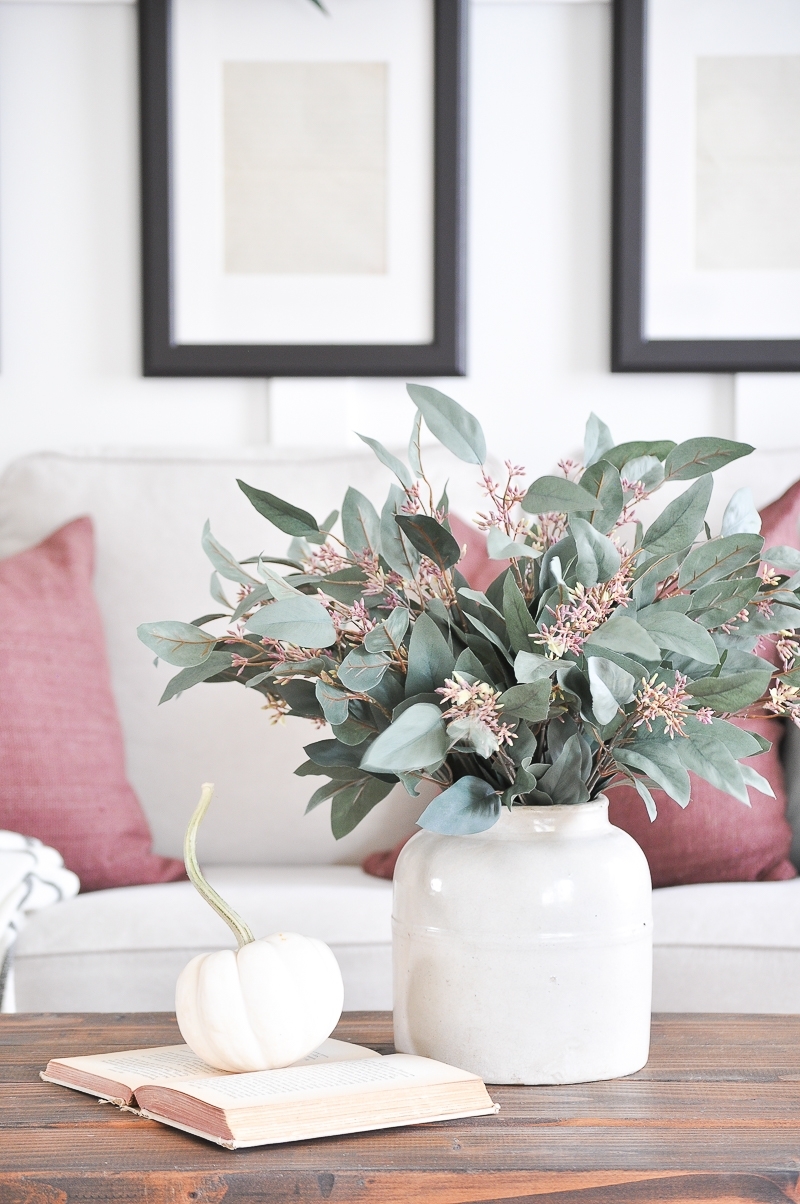 Fall is the best time to bring in faux and real florals, greenery, and wreaths. And an even better time to get crafty and create great DIY arrangements or wreaths yourself.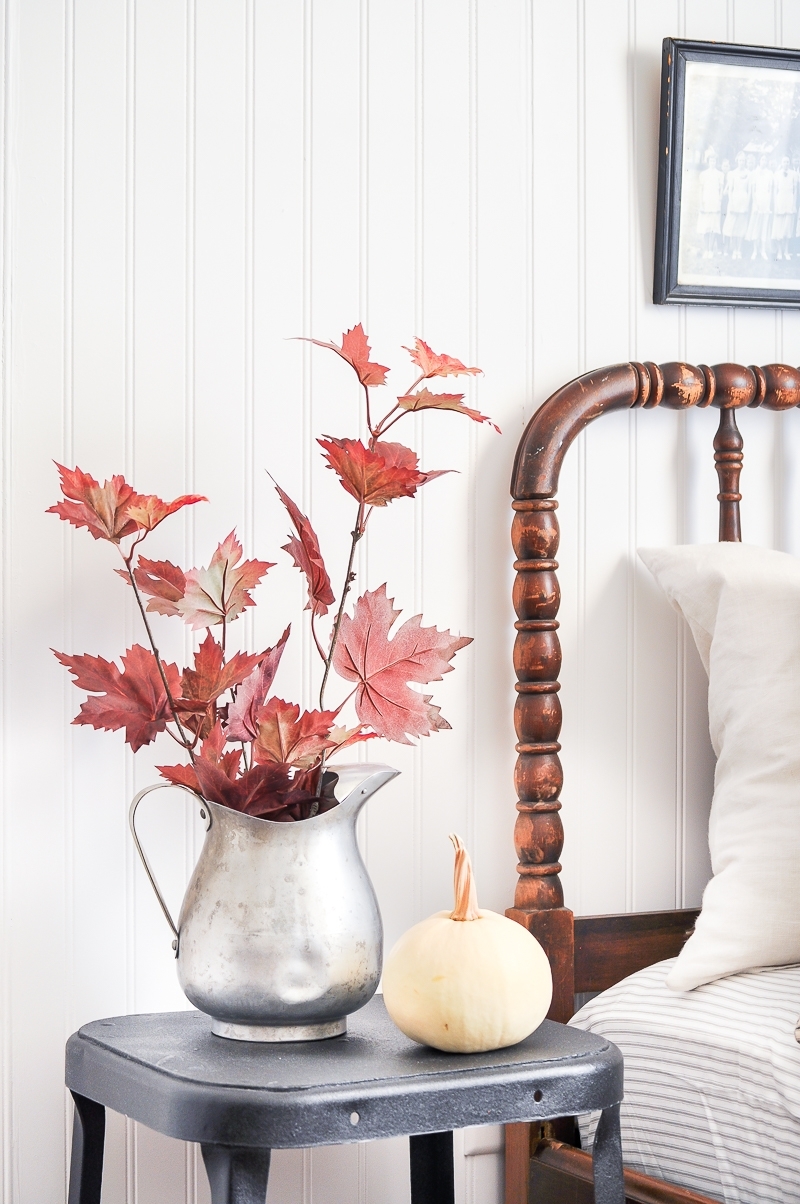 Think eucalyptus, dried florals, wheat bunches, and colorful fall leaves. And the best part is, you can merely go outside and grab much of these for free if you have access to them!
Hang a wreath on your door, a mirror, or in the middle of a gallery wall. Create a beautiful arrangement in a vase, hanging basket, or any other fun vessel.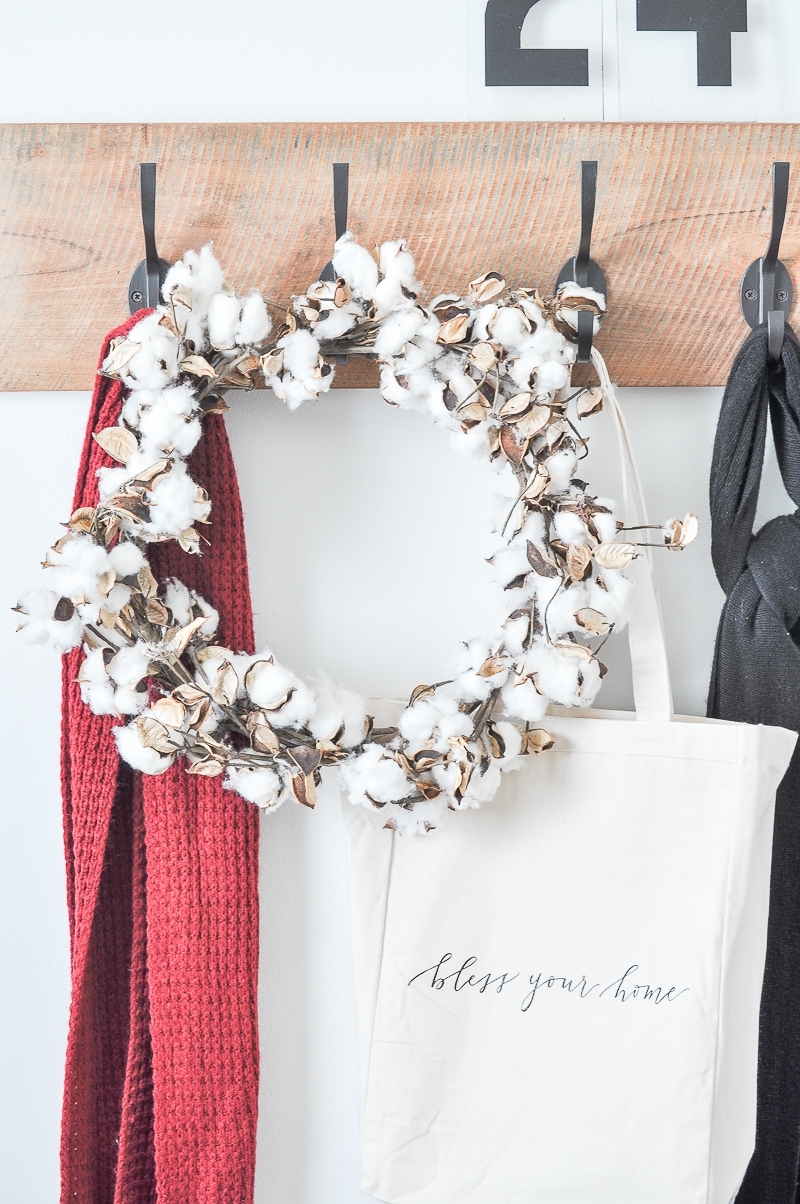 My favorite stores to find affordable florals, greenery, and wreaths: Target, Hobby Lobby, Micheals, and Joann Fabrics.
Candlesticks and Candles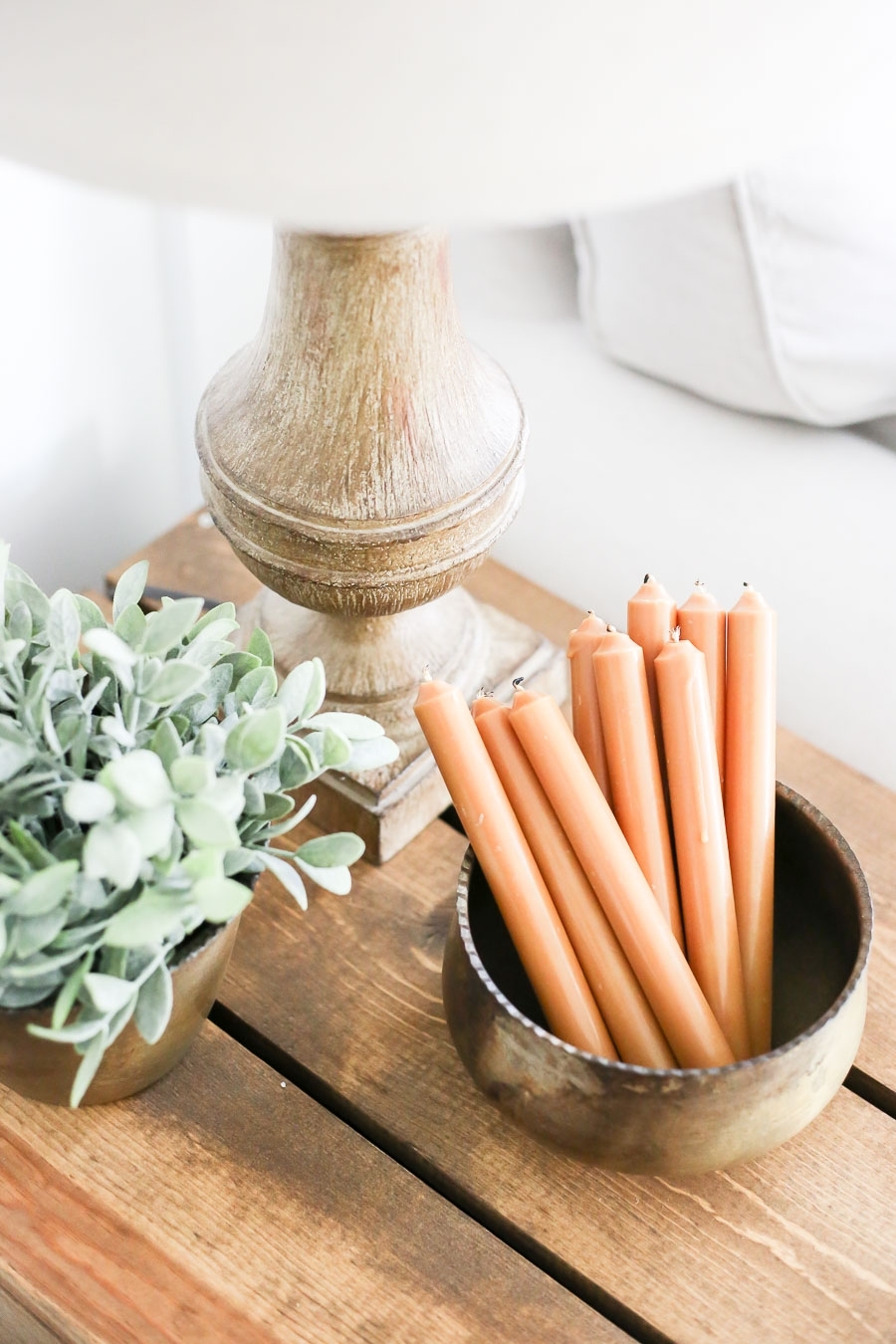 This one might not be one that everyone does, but I absolutely love using candles to decorate with.
More specifically, vintage candlesticks and taper candles. They make such a statement!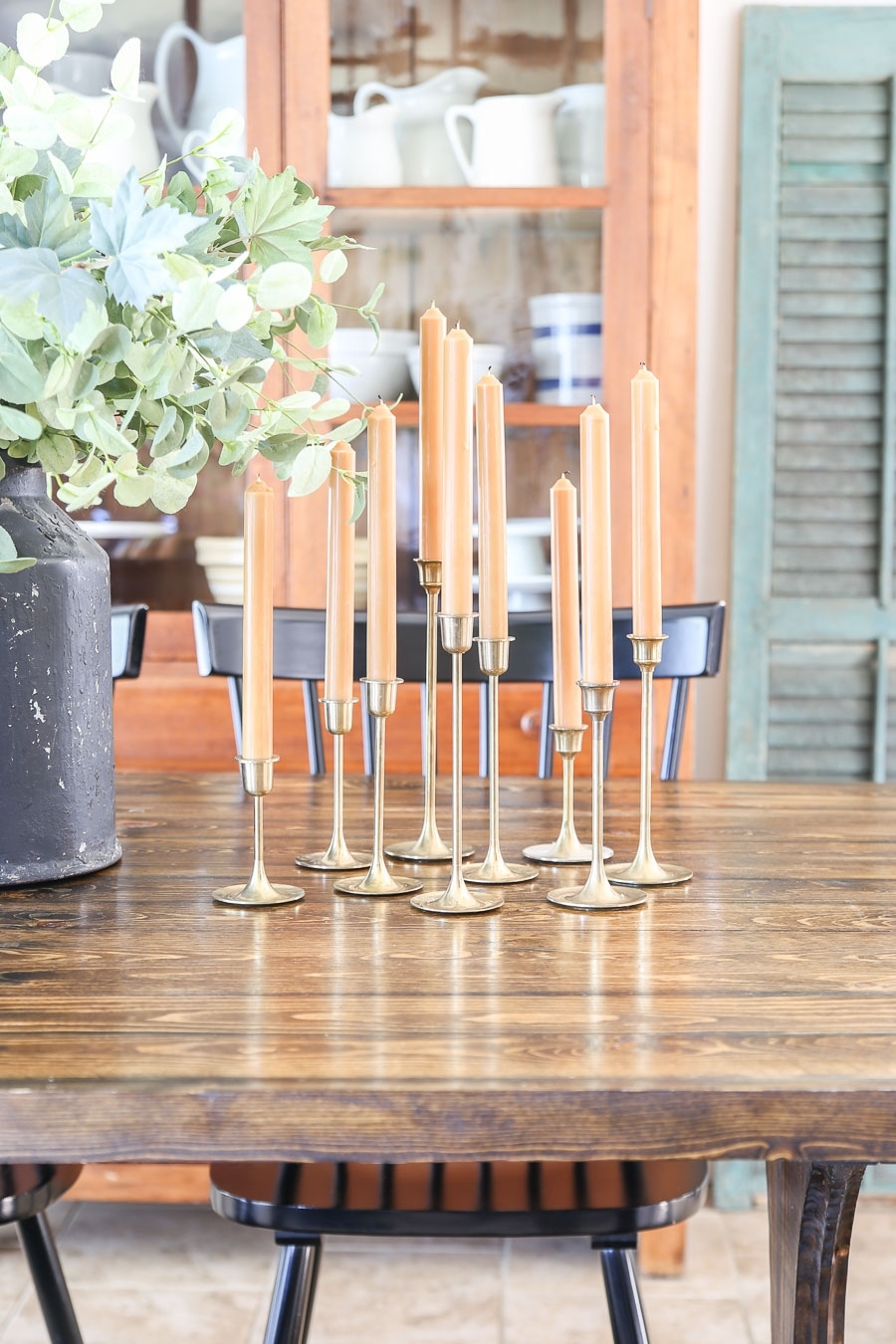 I have found all of my vintage candlesticks for just a dollar or two a piece at garage sales, antique malls, and flea markets.
I do love a good pillar candle arrangement too, like the one I made in this old wood toolbox below.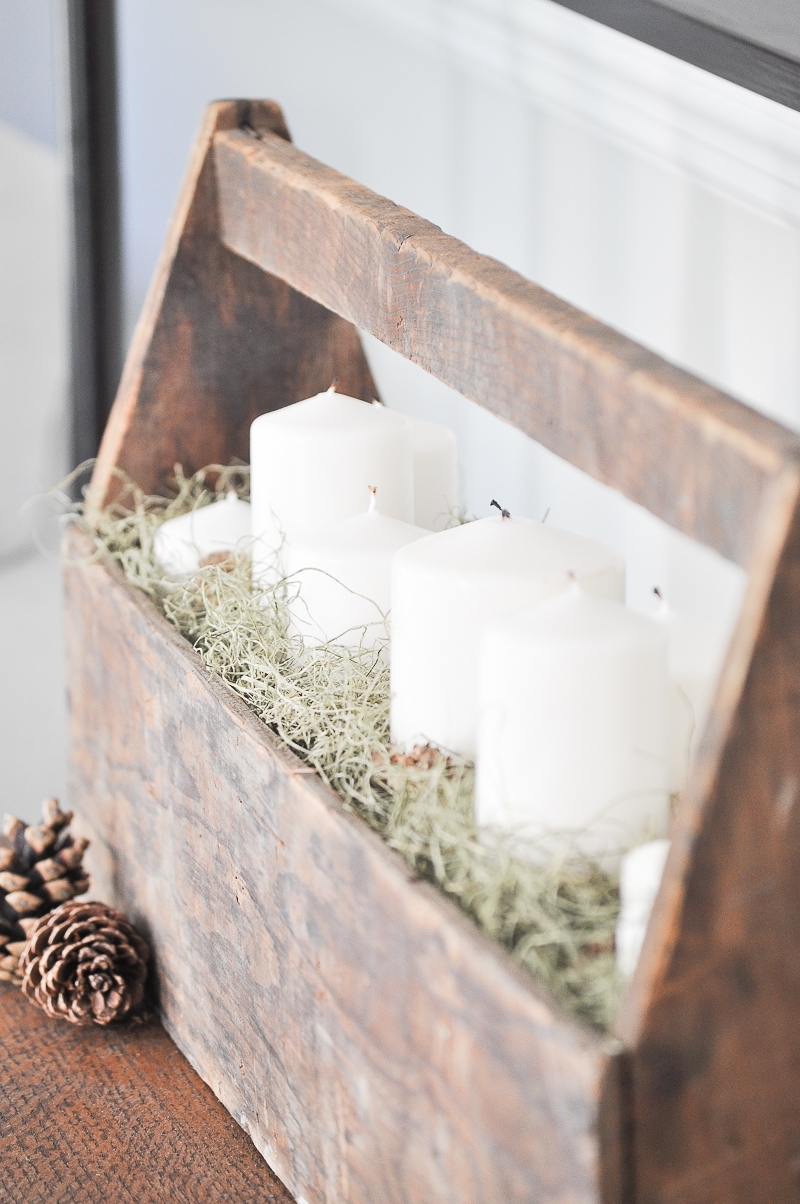 There's just something so cozy about a bunch of candles around the house that screams fall to me.
Even if they aren't scented, like most of the candles I use for decor, you can find them in just about every color, height, width you need.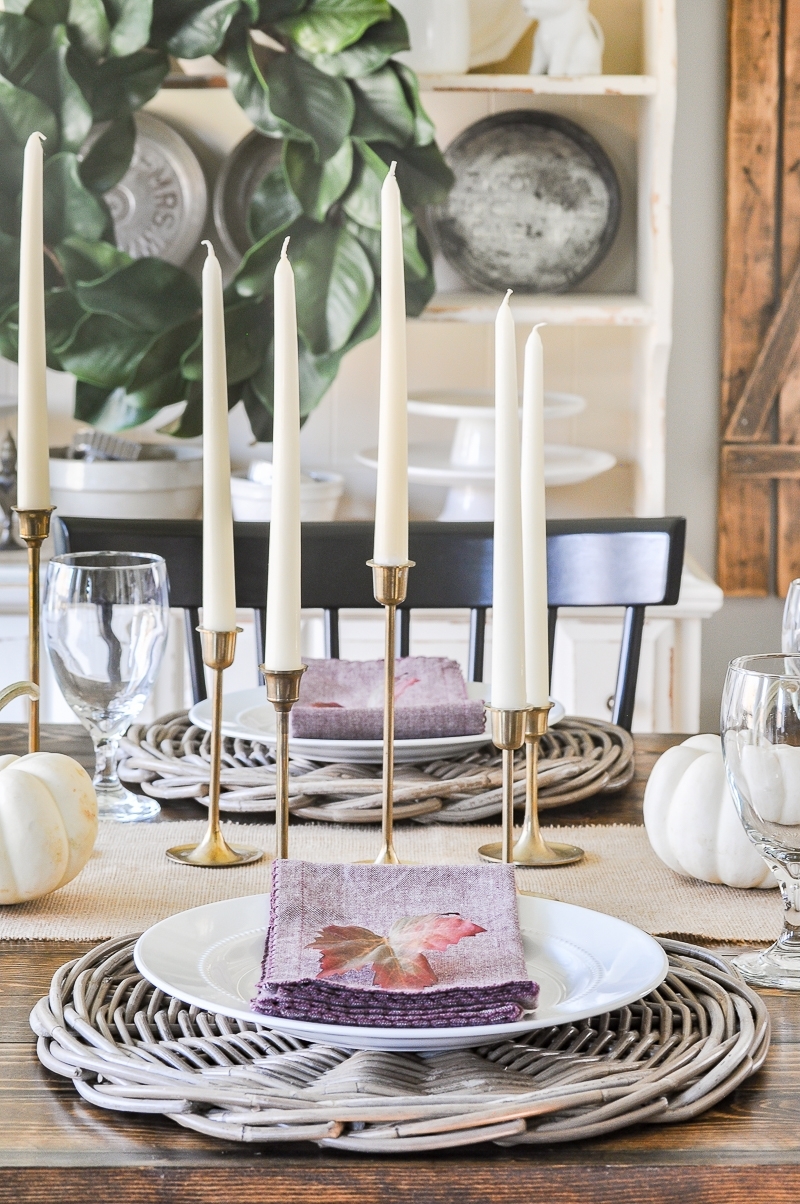 Pair them with brass, wood, or even glass candlesticks. Use colors that complement the color palette you are decorating with.
Stagger them in a larger grouping, or just use a pair of them on a side table. Throw them in a bowl just to display how beautiful they are.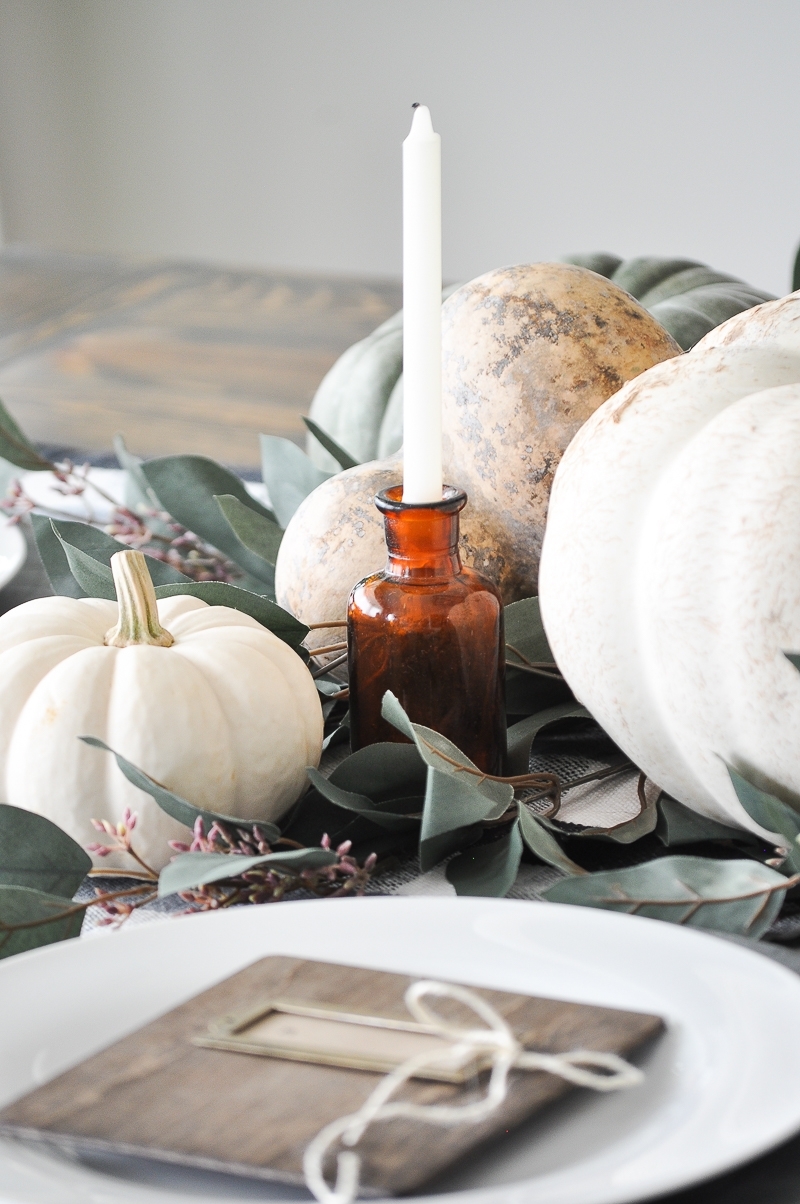 My favorite stores to find affordable candlesticks and candles: Target, Hobby Lobby, IKEA, Antique Malls.
Small Decor Accents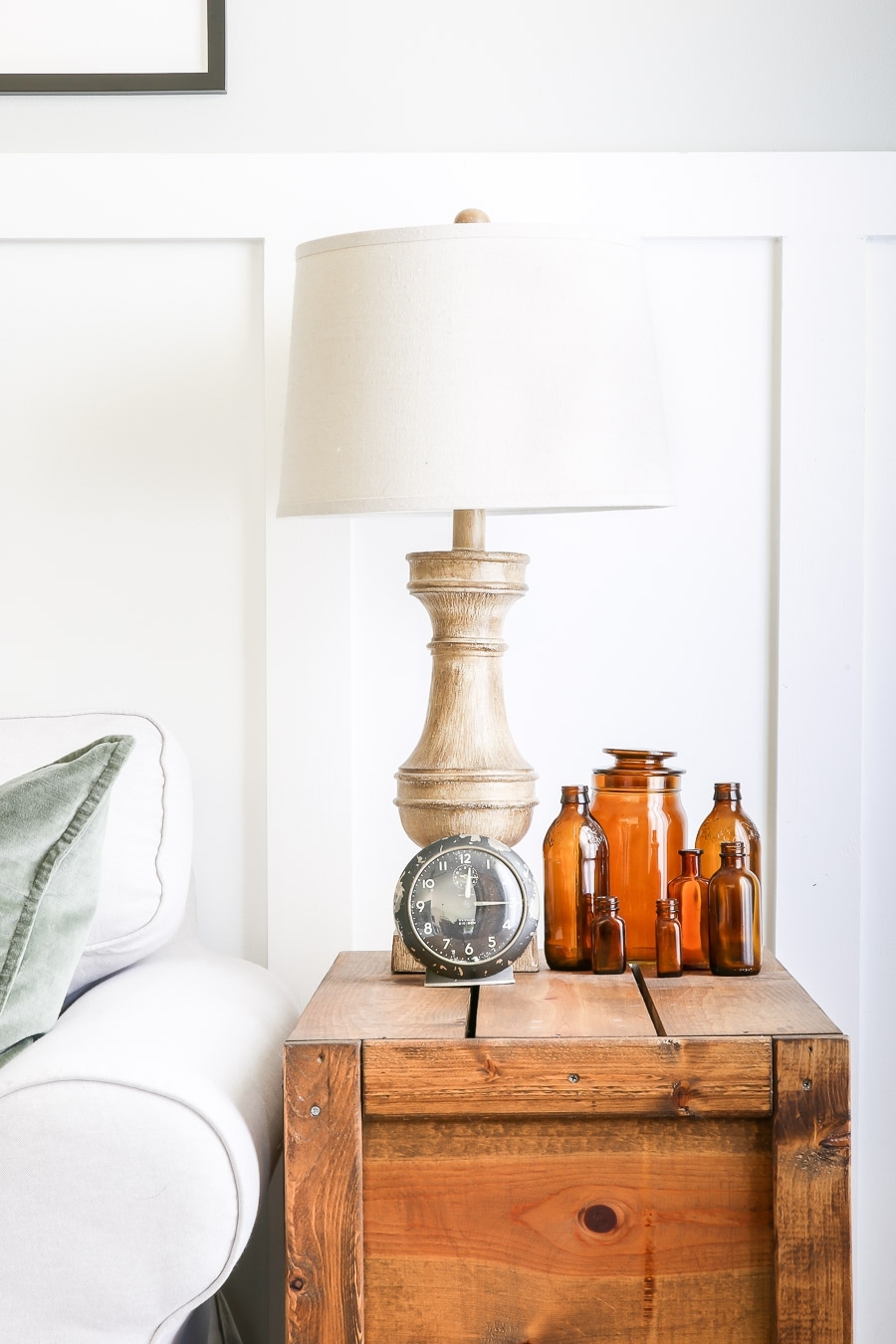 Decor accessories are critical when adding in that extra character and charm to your space. Even more so during a big seasonal change or holiday.
Think about how boring a room would be without all the little trinkets you have collected added to it. That is the fun of the space!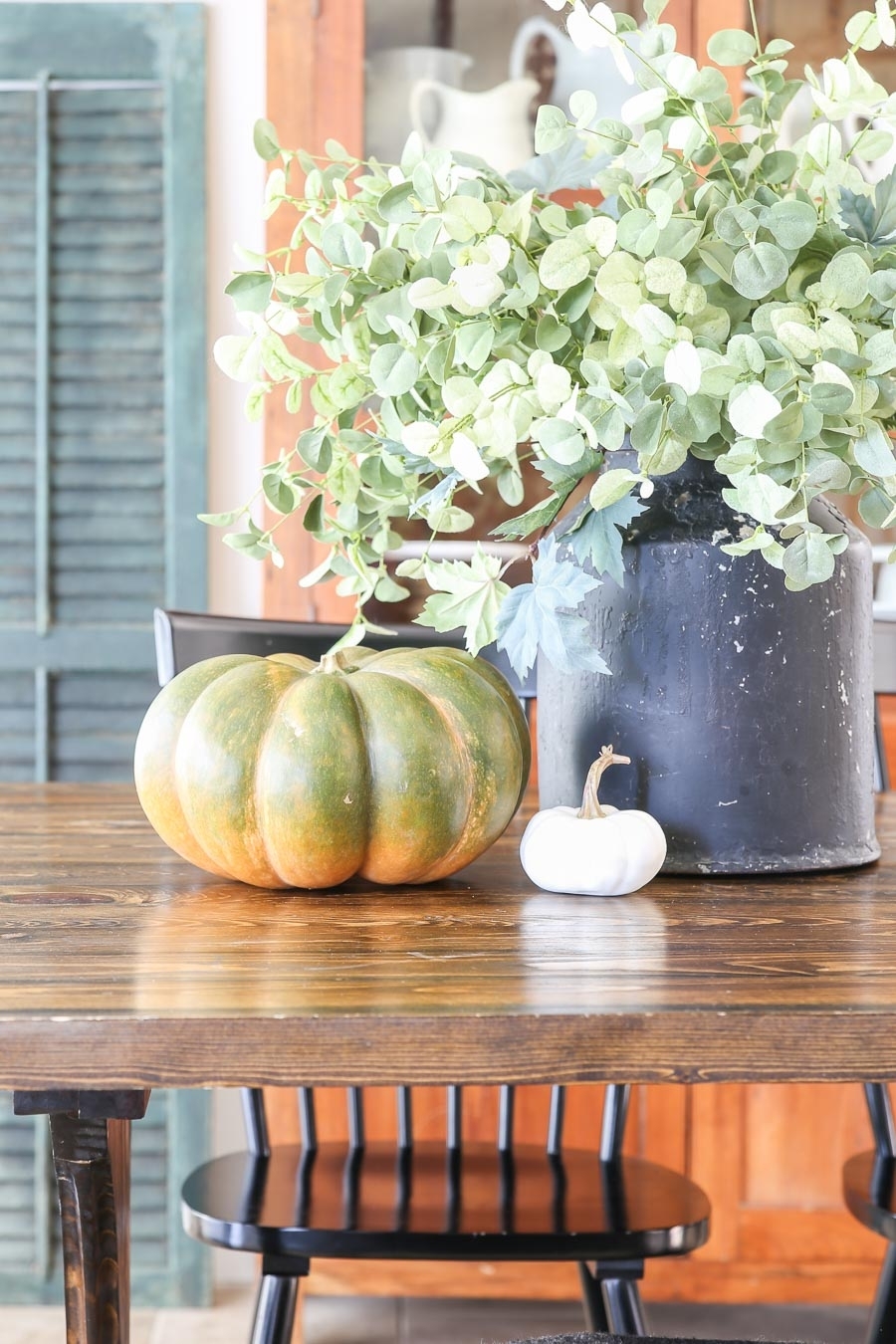 This is the element of design where I think less is more. You don't need to go overboard with pumpkins, or all the fall things. You can still create a festive space by keeping it simple.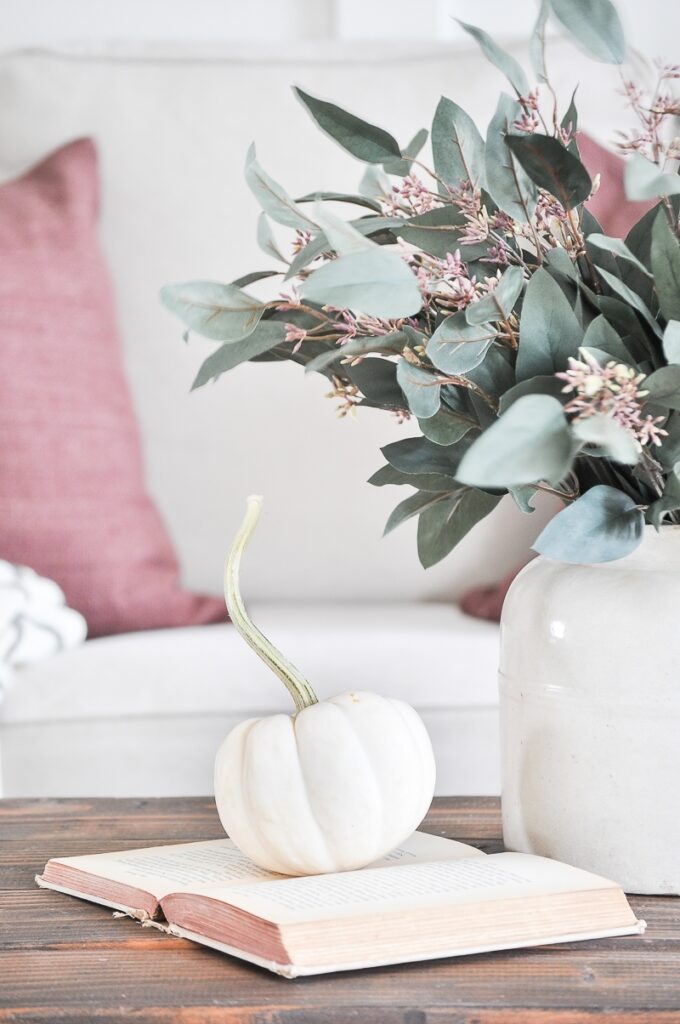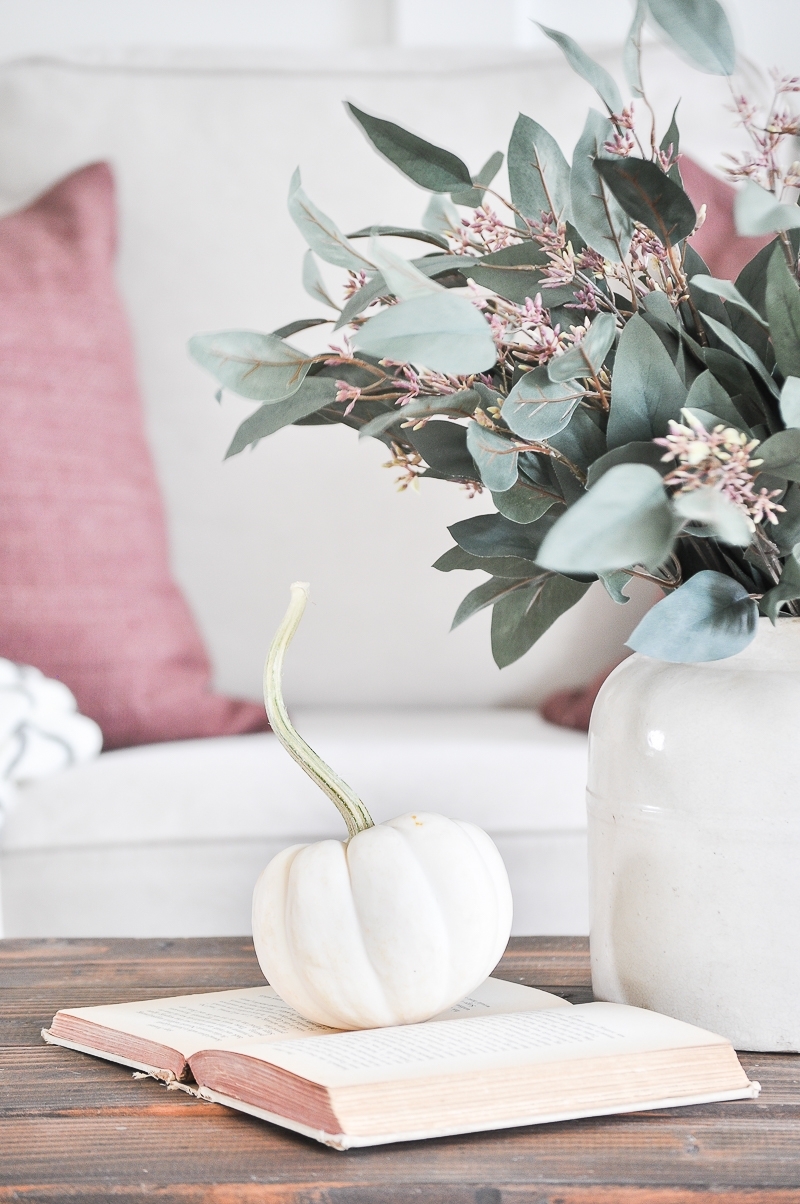 I usually keep the pumpkins to a 1-3 minimum in a room inside.
Now outside is a different story, but for me, I don't want a thousand pumpkins scattered all over. Or do I?
I mean, it's tempting. But pumpkins can get expensive, so I am here to tell you, you can do just a few and it will be fine!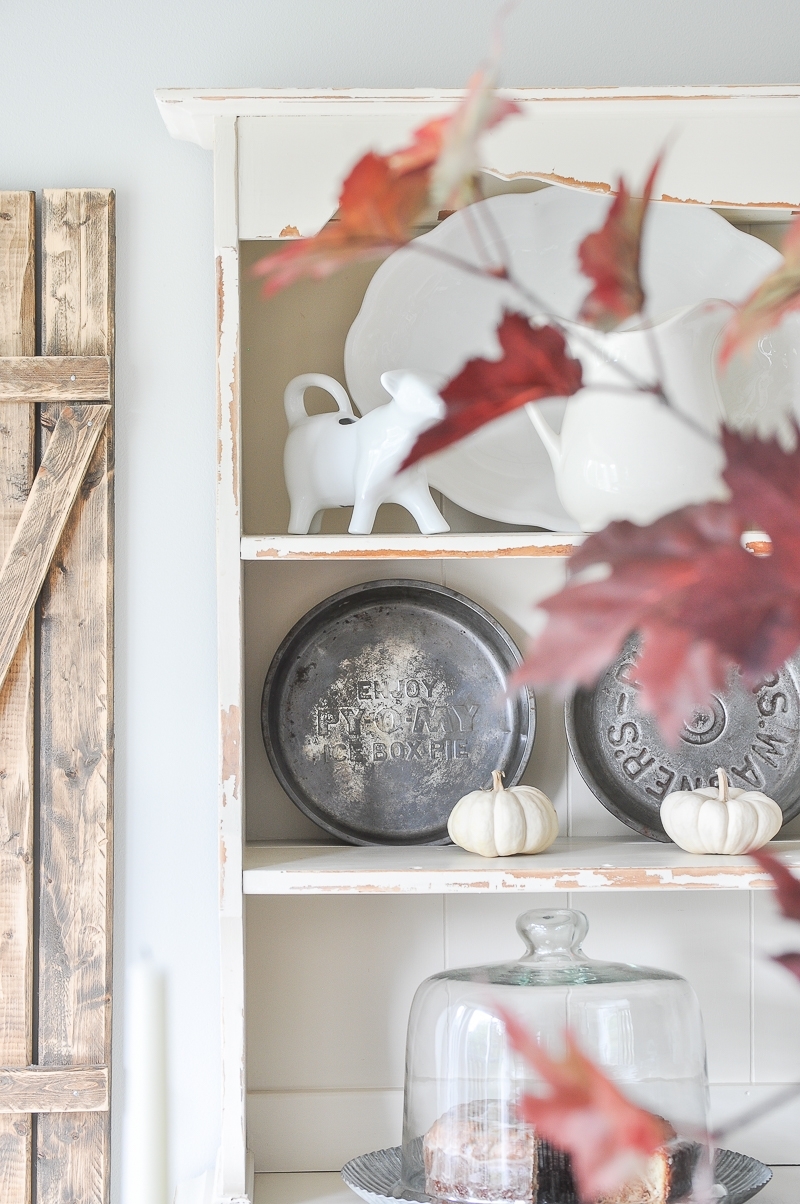 So when looking to decorate for fall with small decor items, think brass pieces, fall colored stacks of vintage books, lanterns, dark pottery etc.
Add them on your coffee table, side tables, night stands, shelfs, hutches. You can create some pretty, yet simple small fall vignettes all over the place.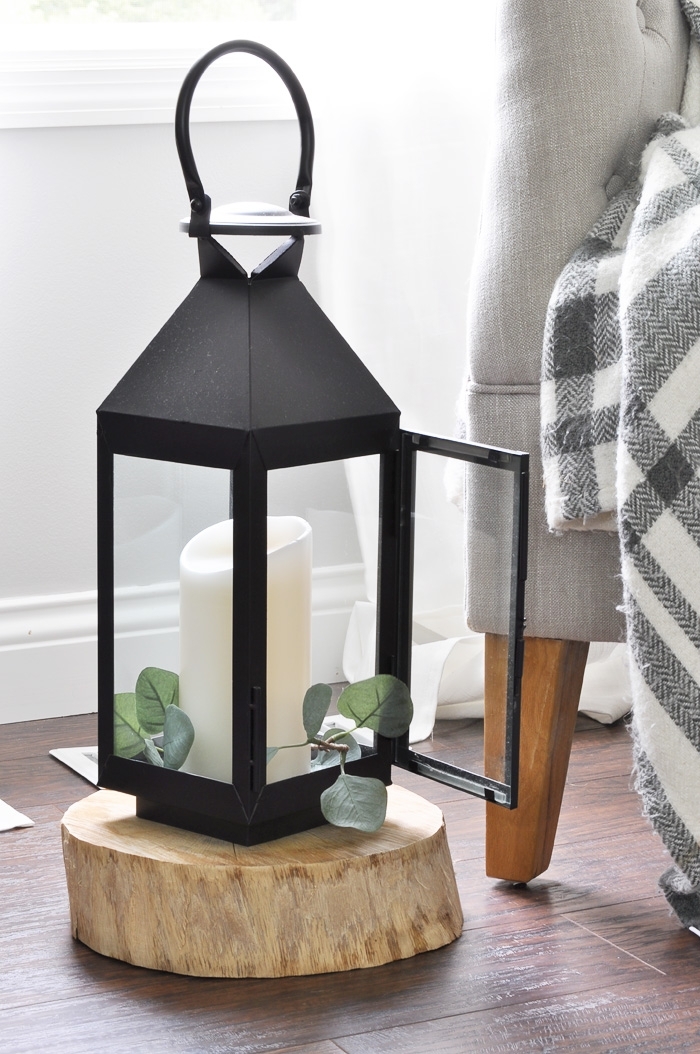 My favorite stores to find affordable small fall decor accents: Target, Hobby Lobby, Home Goods, TJ Maxx, Antique Malls.
If you are feeling overwhelmed with transitioning over to fall, I hope this little guide helped!
You don't have to do it all! Small changes can make a space ready for a new season just like that!
Other Fall Decorating Ideas
Pin This Post for Later

---