The Best Fall Home Decor Finds | 2020
This post may contain affiliate links. For more information please see our disclosure policy.
The best fall home decor finds for your home! Check out these traditional and cozy decorations for the upcoming season.
Well my friends, the time has come! All the best fall home decor finds are coming your way!
As a blogger, our job is to be ahead of the game when it comes to decorating for seasons, holidays, etc. We are here to inspire you in regards to decorating and give you ideas.
So I'm certain a lot of you are still holding on to summer, and that is totally fine! But this post will be here waiting for you when you are ready to jump into fall!
I'm about ninety percent done with my fall decor shopping and plans. But along the way I am noticing a lot of it is selling out fast! So I threw together this shopping guide with all the goodies I found!
Affiliate links are provided below for your convenience. For more information, see my full disclosure here.
Shop The Best Fall Home Decor Finds

I am going for a more traditional fall look this upcoming season, and I am so excited about it! Think lots of deep colors like oranges, burgundy, lots of wood tones.
I usually play it safe with my design style and go more neutral, but this year I want to really play off more of the vibrant colors you see outside.
What are your plans!? I'd love to know!
More Fall Inspiration
Pin The Best Fall Home Decor Finds for Later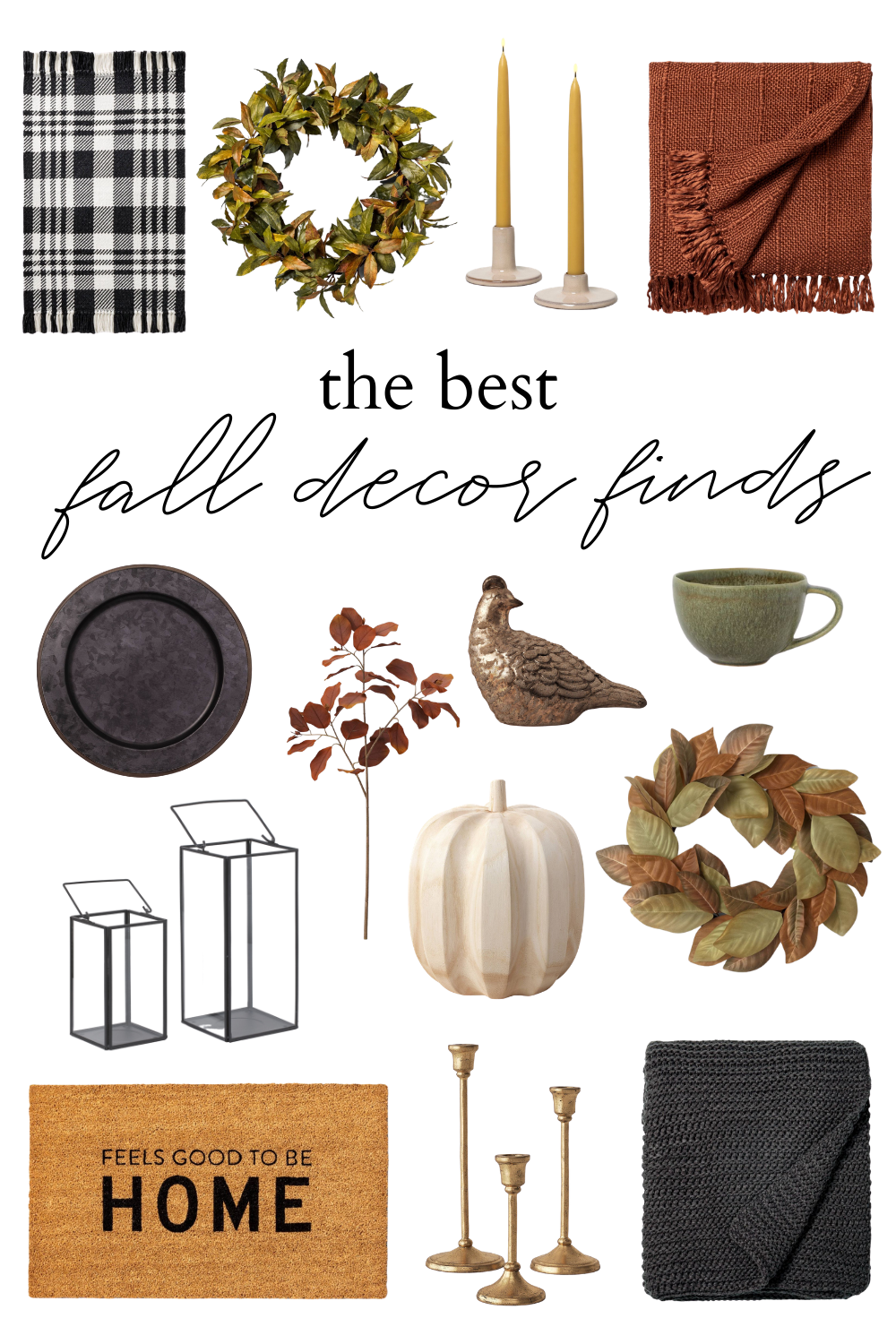 ---