Bedroom Mini Makeover at my In-Laws
This post may contain affiliate links. For more information please see our disclosure policy.
A quick bedroom mini makeover anyone can implement in their home. Shop your own home for a whole new look!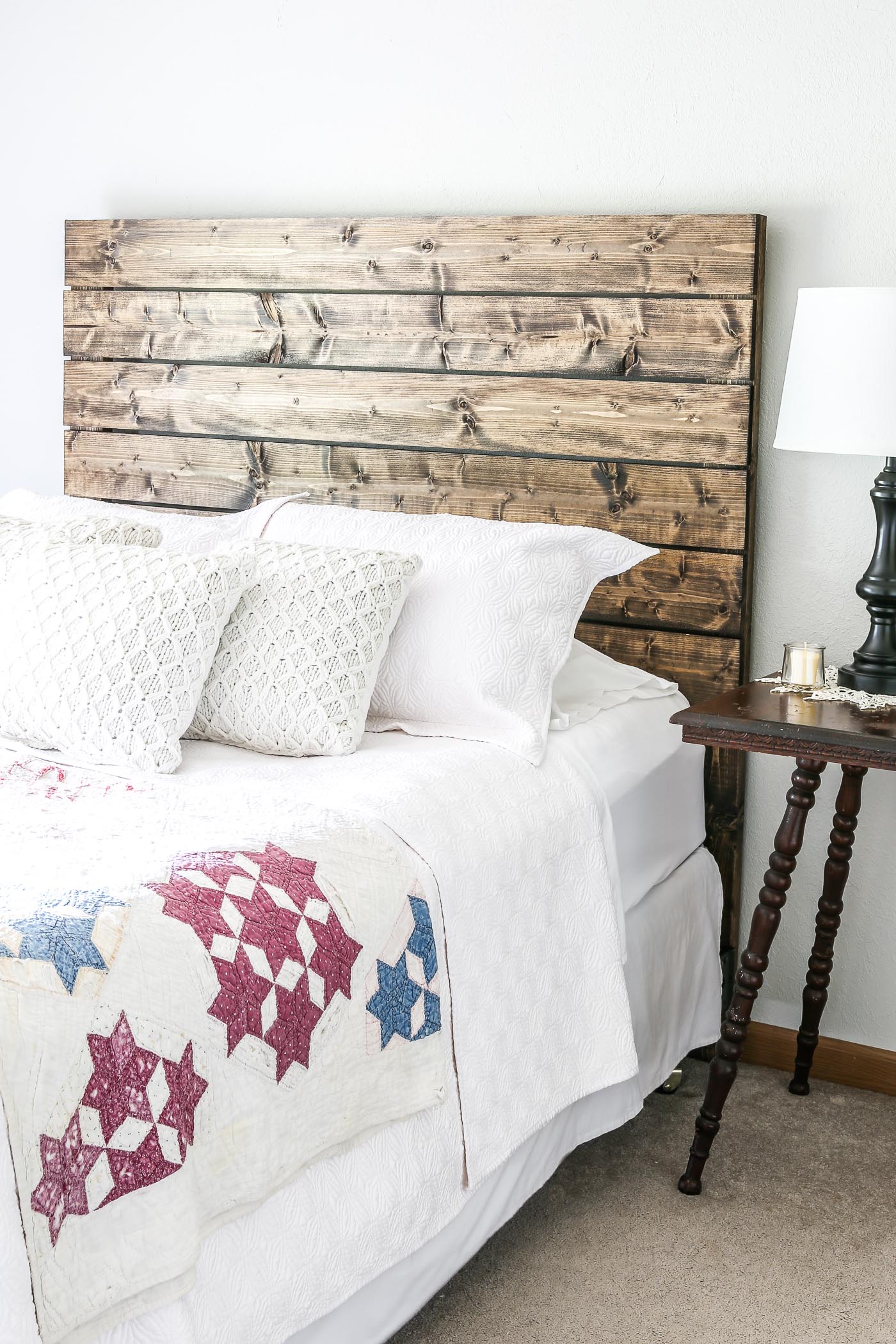 Recently we packed our bags and went to stay at my in-laws in the country for a week.
My husband is from a small town in Southern Illinois, so we like to plan little getaways there from time to time and visit family. And let's be honest, a change of scenery was much needed!
While I was there, I did something fun and gave the guest bedroom that we stay in a mini makeover! Nothing crazy, but still a good change for the space.
If you follow me on Instagram, you saw the entire transformation from start to finish in my stories. I thought I would share it here too!
Bedroom Mini Makeover Before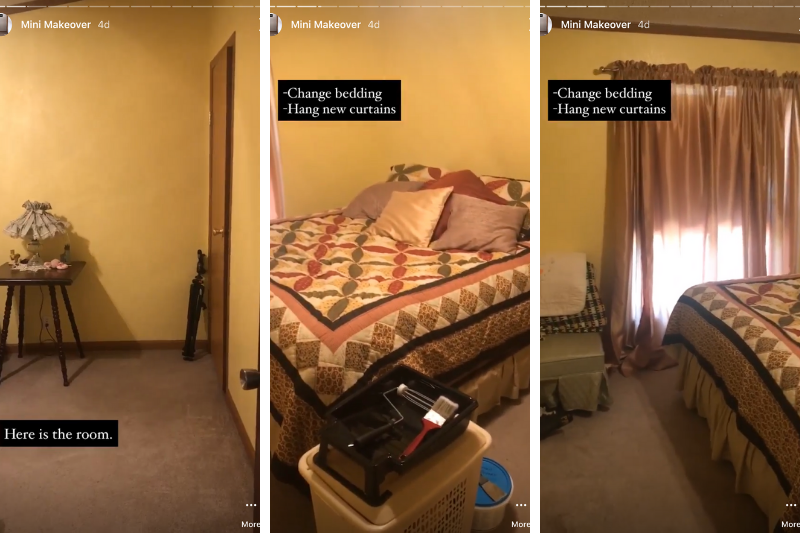 Naturally, I forgot to take some good before pictures, so above are some screenshots I grabbed from my Instagram Stories.
My sweet mother-in-law gave me full permission to do whatever I wanted, and I took advantage! I also told her she couldn't see the space until I was done. So it was a fun reveal!
Bedroom Mini Makeover Plans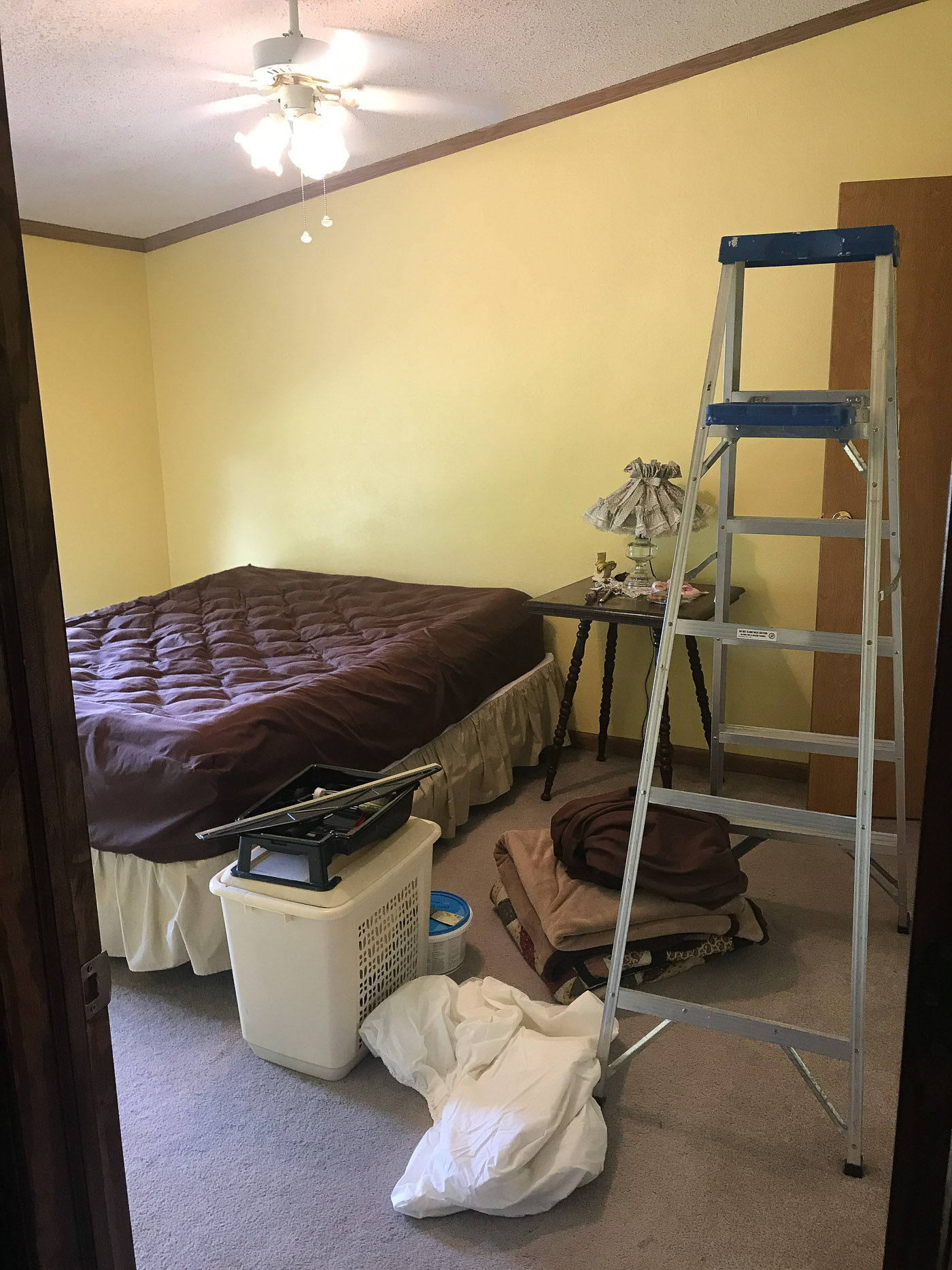 Their home is styled very country farmhouse, so I wanted to keep up with that theme. I have a ton of decor I am getting ready to purge, so instead, I pulled some of it to do this makeover.
My plans:
Paint the walls gray, see ya later yellow!
DIY a simple headboard
Change bedding
Hang different curtains
Chippy window gallery wall
Bring in farmhouse decor
Bedroom Mini Makeover After
I used leftover gray paint I had from painting our living/dining/kitchen area. It's called Dolphin Fin by Behr, and I love how it instantly brightened up the room.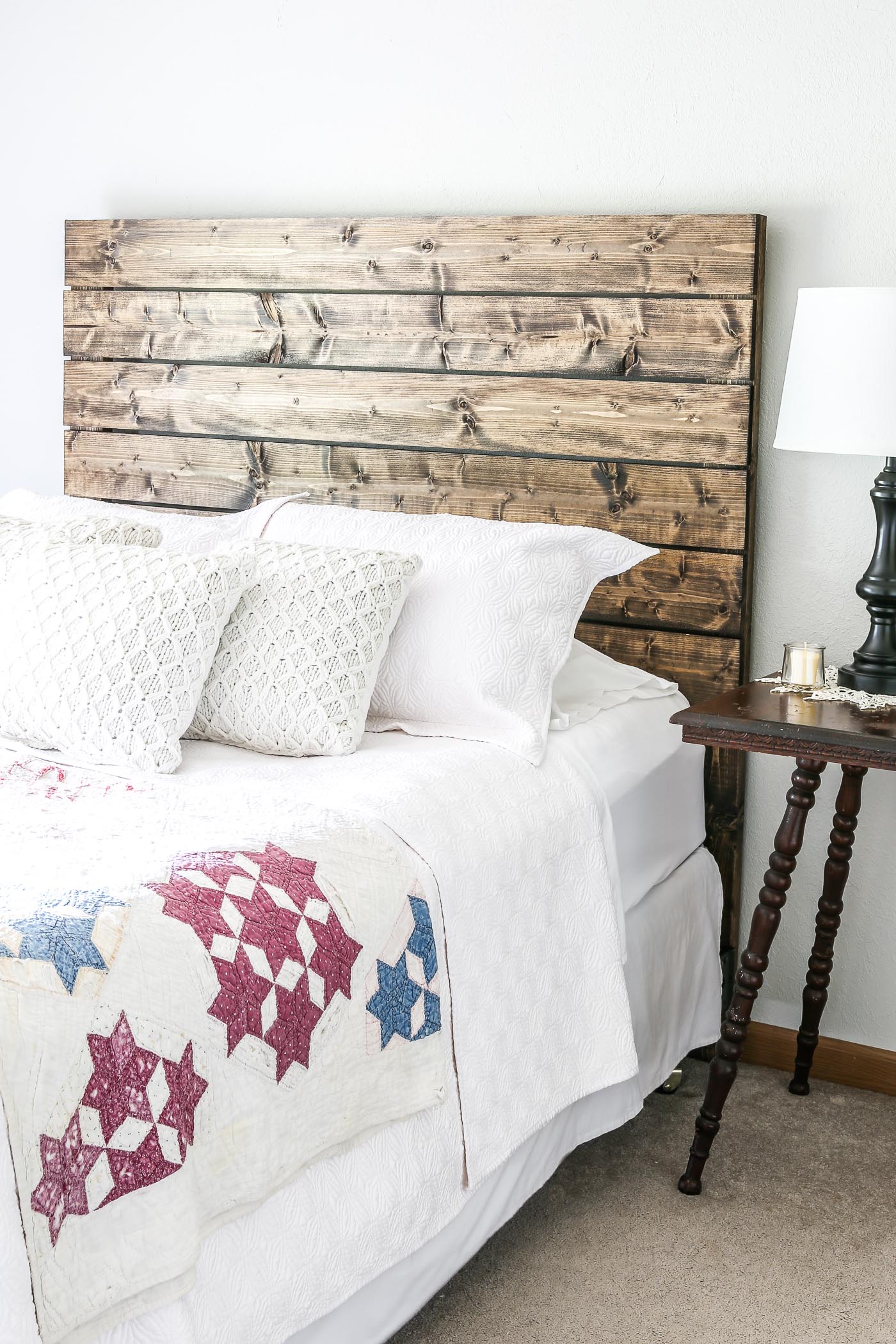 I grabbed an extra white quilt we had that came with shams, and a beautiful vintage quilt as well for a pop of color.
The cozy white throw pillows I did run out and grab from Walmart, and I think they work perfect with the bedding.
My husband helped me build this quick and simple DIY wood headboard out of some 1×6's we grabbed at the local hardware store.
Seriously the easiest project ever, and look at what a difference it makes!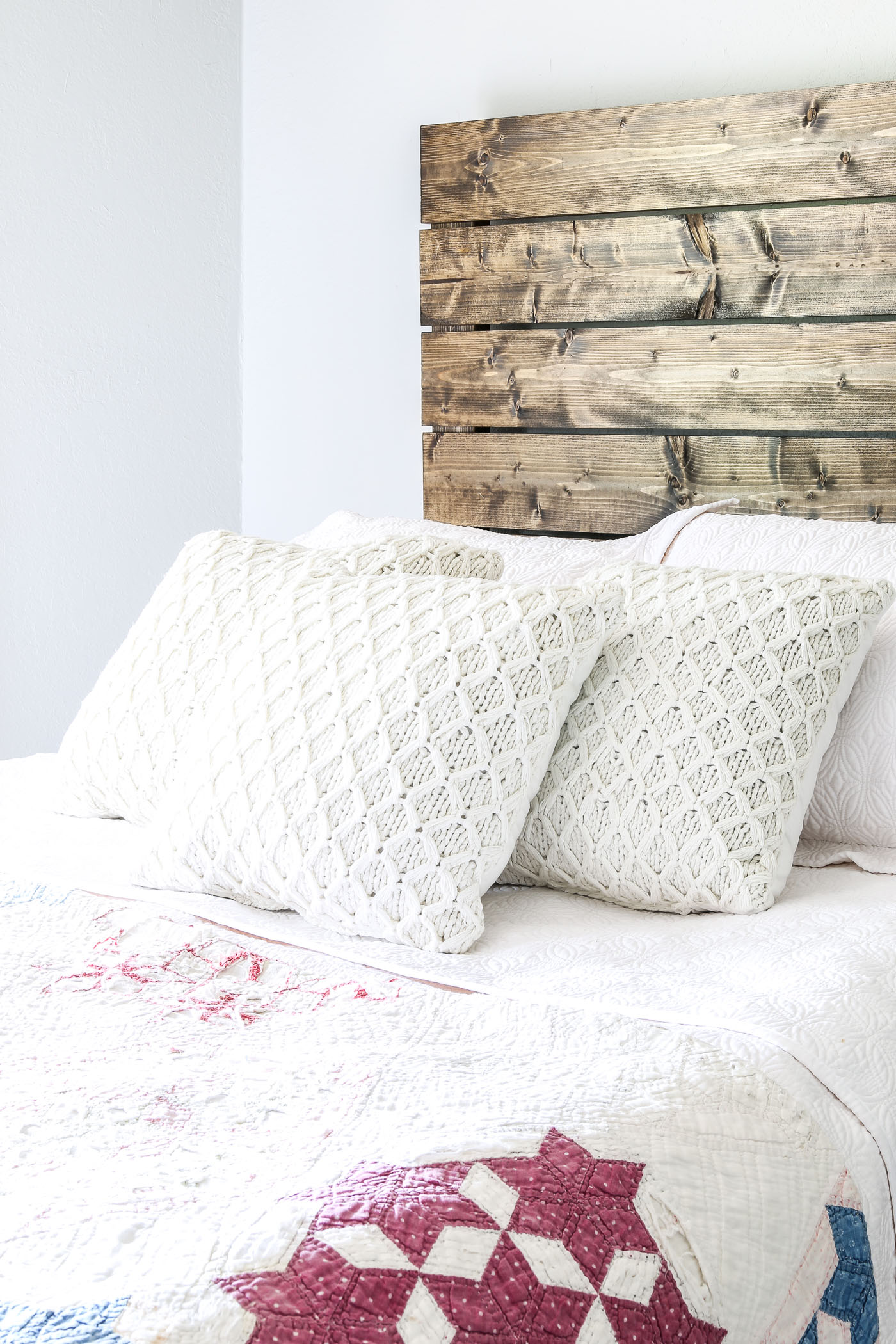 I had a bunch of chippy white window frames and picture frames I hung in a little gallery wall.
Also I replaced the curtains with some white Ikea curtains I had, and hung them higher and wider on the wall to make the window look bigger.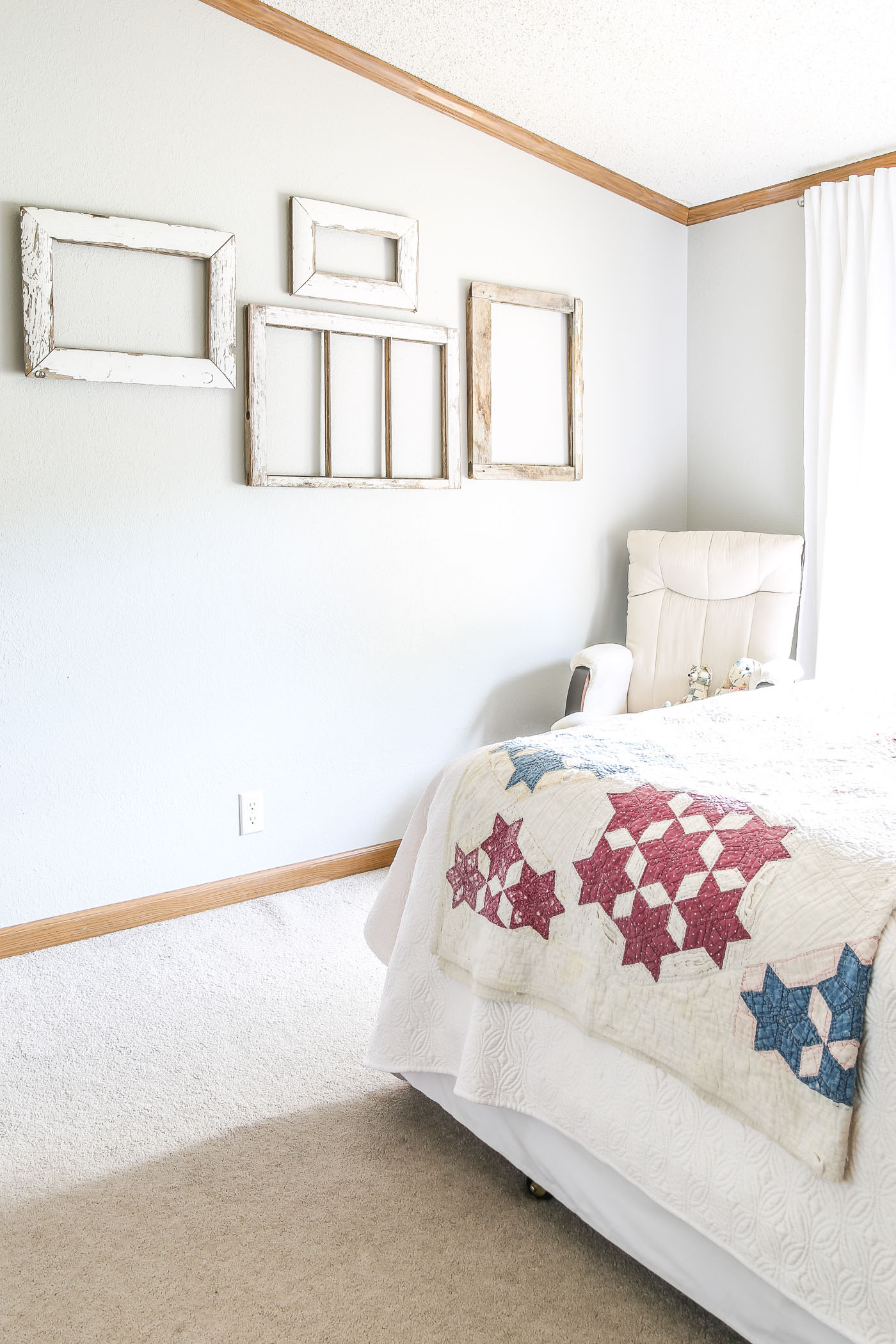 When we do come out and stay a weekend or longer, we obviously have Bailey sleeping in this room with us.
There's a cream rocker in the corner by the window, and not pictured is a beautiful white Jenny Lind bed on the wall to the right when you walk in.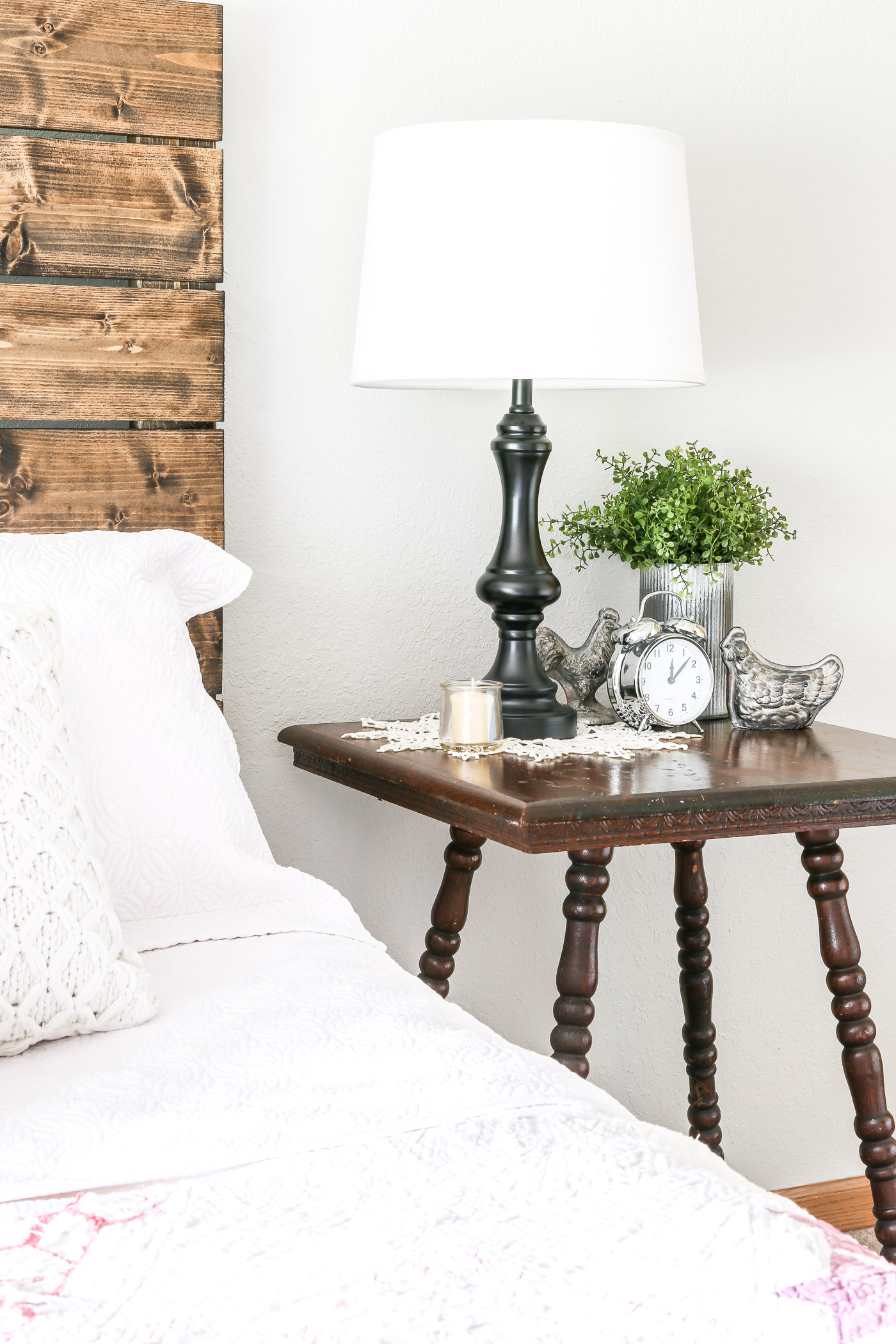 One other thing I grabbed while at Walmart was this black lamp to replace the small one that was in there.
I added just a few farmhouse decor items to the cute side table that was already in the room as well.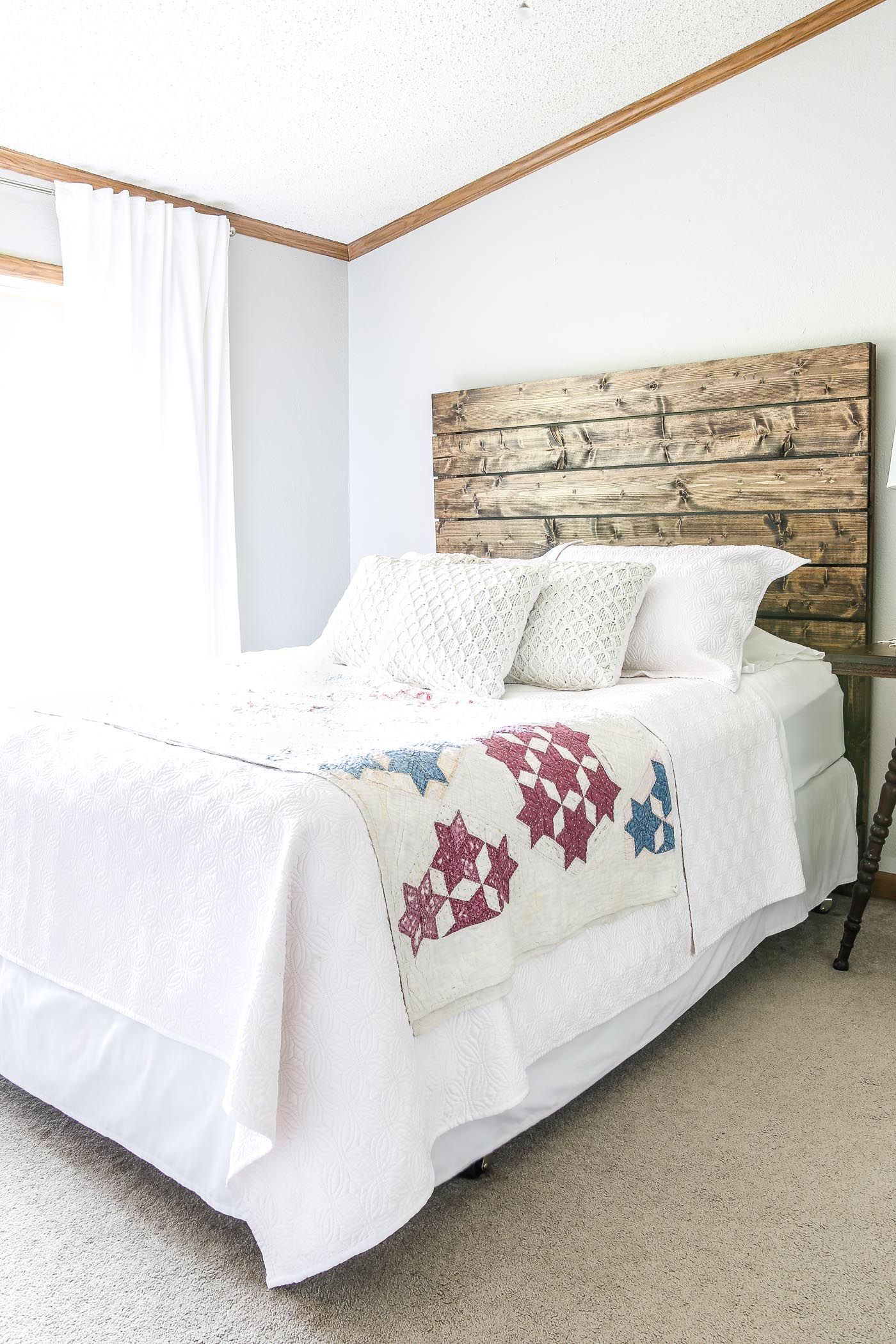 What do you think!? I love how it all turned out, and I love that I got to do this for my mother-in-law.
She is such a wonderful woman who takes care of everyone around her, so it was nice to do a little tiny something special to repay her for all she does!
---