BEHR so kindly provided me with the paint for this post, but as always, all opinions and reviews are 100% my own. 
I have a little secret. I am the absolute worst at picking out paint colors. To be honest with you, I've never bought a paint sample in my life. I'm not one of those people who goes to their hardware store, deliberates over different shades of the same color, paints five or six samples on the wall, and stresses over which one is the right one for days and days. Heck, the last few times I've painted a room I probably used the first paint chip I picked up, and each time I loved the color when I put it on the walls (after my initial mini breakdown before it dried completely – which happens every single time).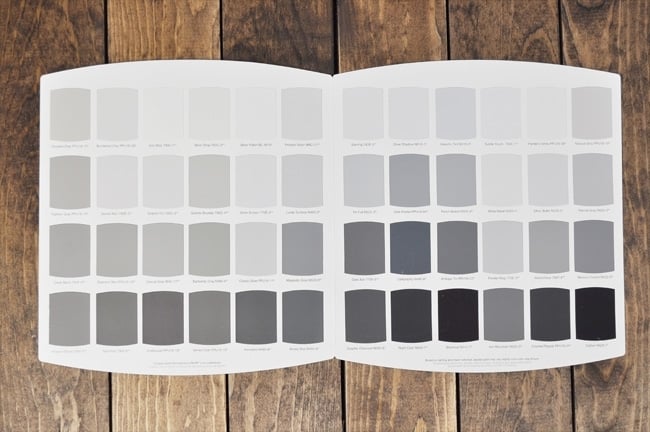 But then I would move the furniture back, start hanging things up again, and the color would change. My newly painted gray walls would pull blue or brown undertones, and then I would be mad at myself for not taking the time to be that person who deliberates over a color. People say paint is the cheapest way to change a space. It is the truth, for sure, but it can start getting expensive when you have to keep repainting until you find the color you wanted all along. Luckily, my new friends at BEHR were kind enough to supply me with the paint I needed for this project. Our farmhouse guest bedroom is done in BEHR Graceful Gray, and I loved the paint quality so much that I knew I trusted their brand to get the job done.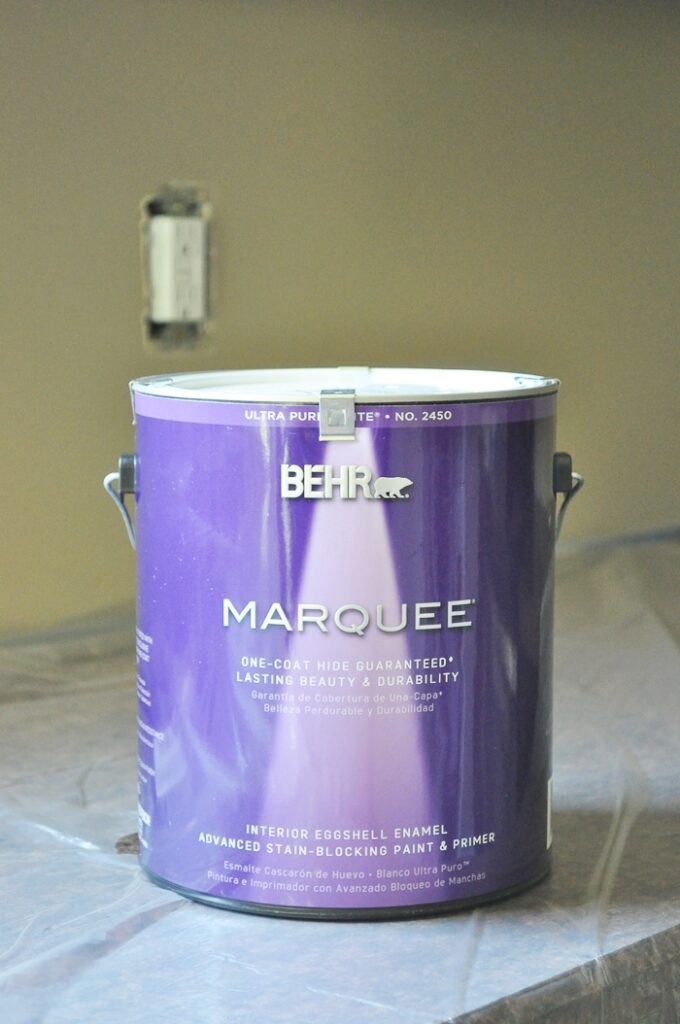 The last few weeks we have made some pretty significant changes to our home. We got some pretty new floors put in, and we decided to tackle a major painting project. Major meaning the entryway, hallway, staircase, living room, dining room and kitchen that all share the same color needed a makeover.  And I knew with this being such a large space, I better get it right the first time! So I went to my local hardware store and deliberated for at least an hour over different shades of gray ( I was looking for a true gray that didn't pull ANY undertones), I bought four paint samples and painted them all over the place, and then I slept on it for a few days. I even chatted with a blogger friend of mine, Kim from Newly Woodwards who is a legit paint expert for advice. I finally settled on BEHR Dolphin Fin to lighten and brighten our dark taupe walls!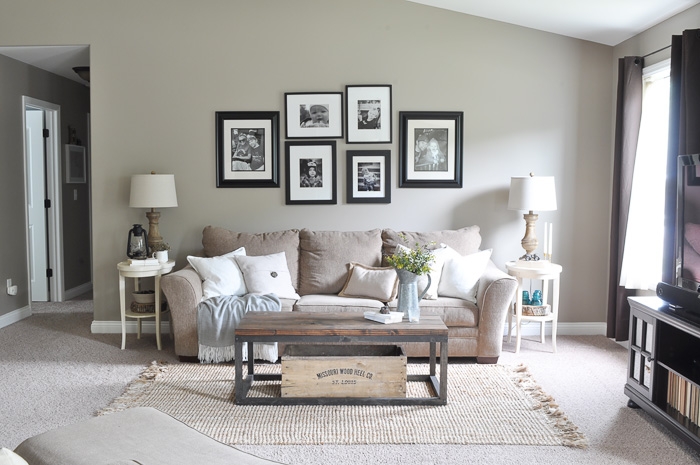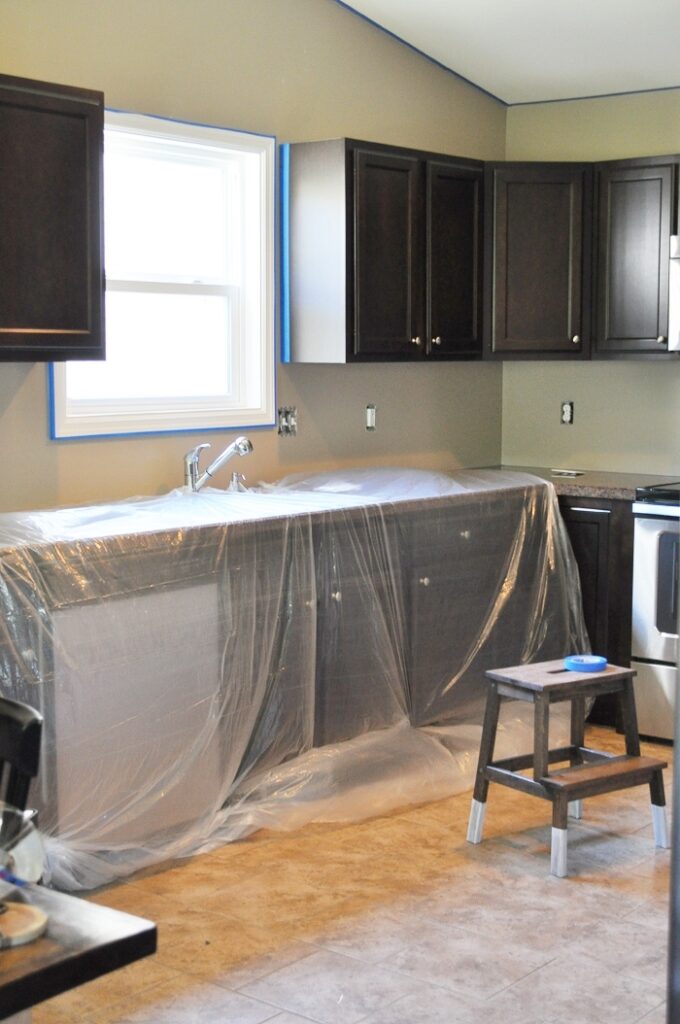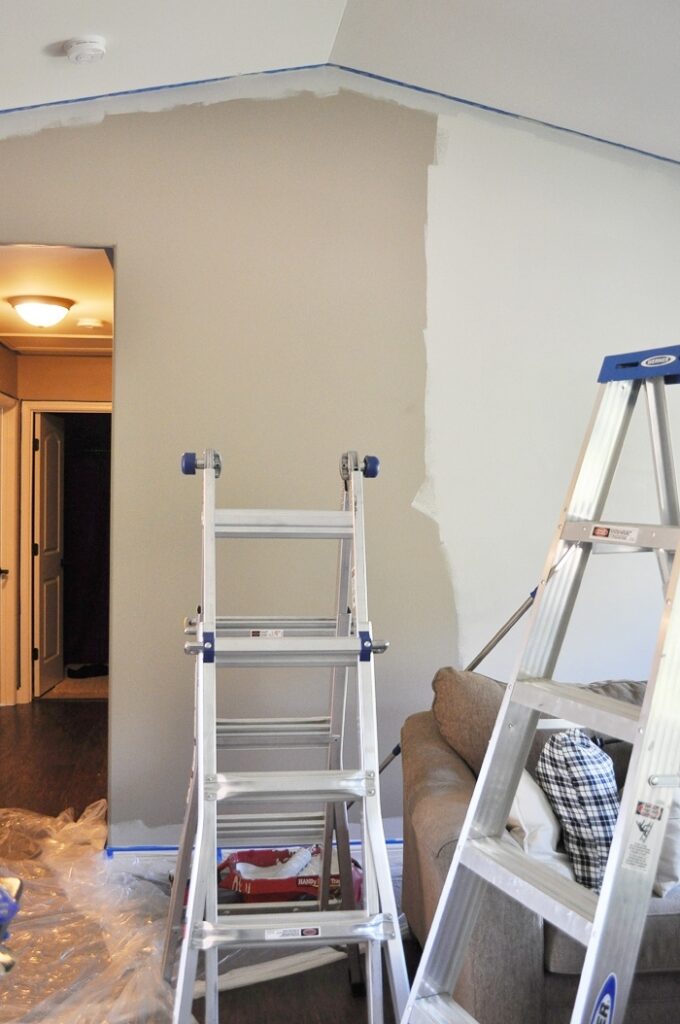 The paint we used was BEHR Marquee in eggshell, and it is a guaranteed one-coat only paint. I cannot even begin to tell you how nervous I was that I would end up having to do two coats over this massive space, considering it was just little ole me painting it on my days off work. After the first wall was completed and still wet, I tried so hard not to look at it until it was fully dried, because like I mentioned early I tend to freak out prematurely about it.  So I continued on and gave it the time needed, and you guys, it was truly flawless! The paints coverage was more than I hoped for, no streaks or spots that even needed to be touched up (other than my ceiling mishaps)! I did a happy dance like no other! This paint is the real deal, and I am beyond happy with how it all turned out!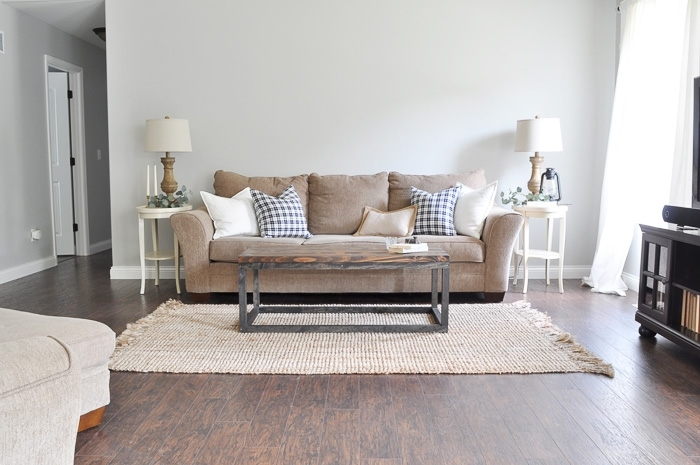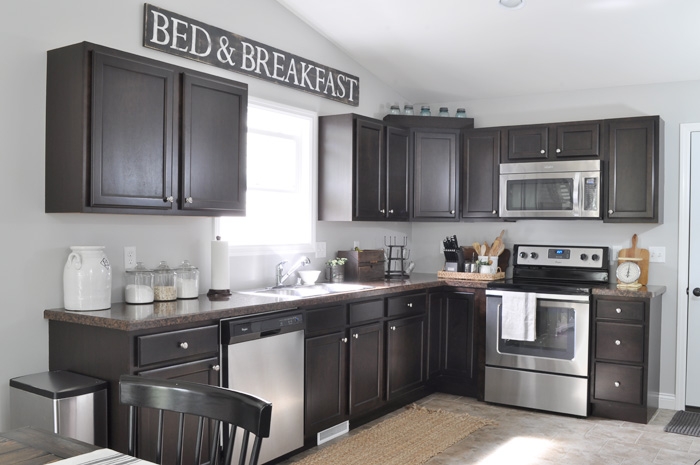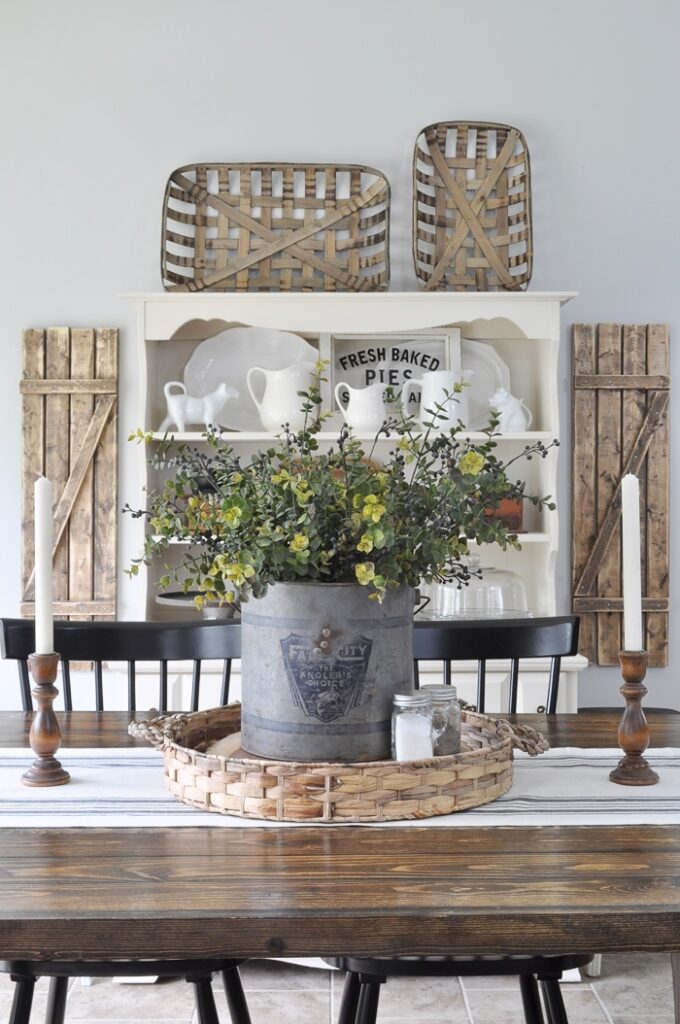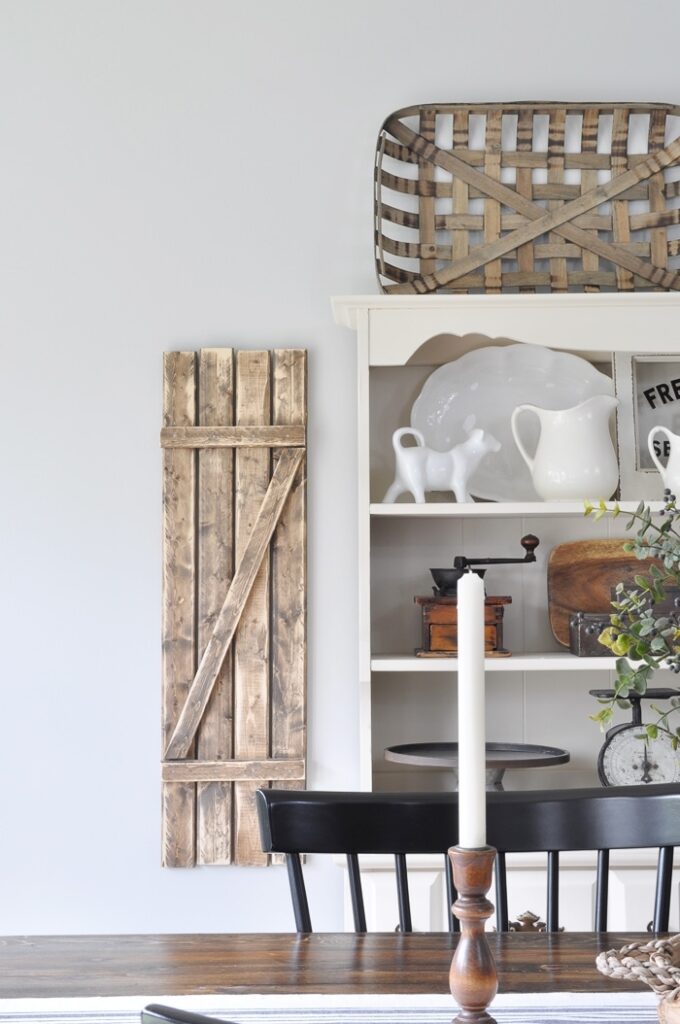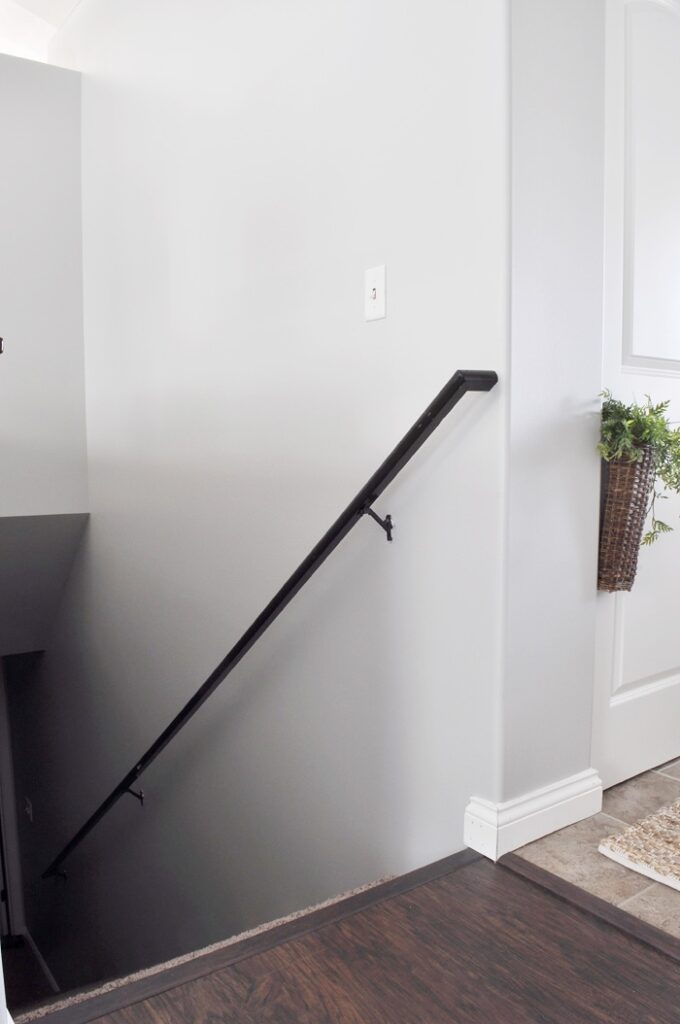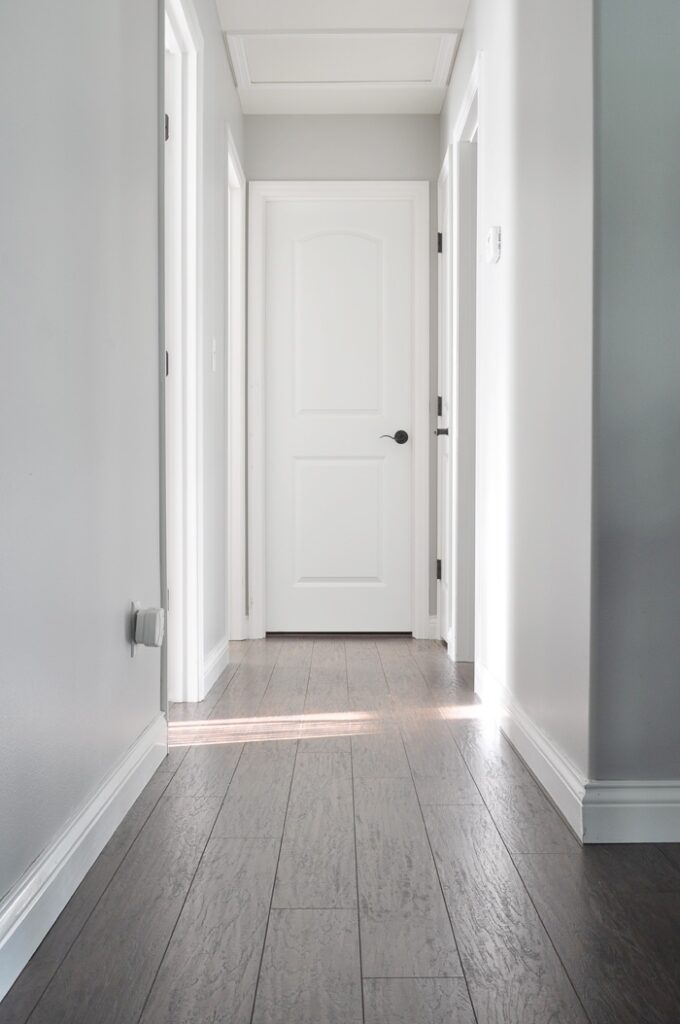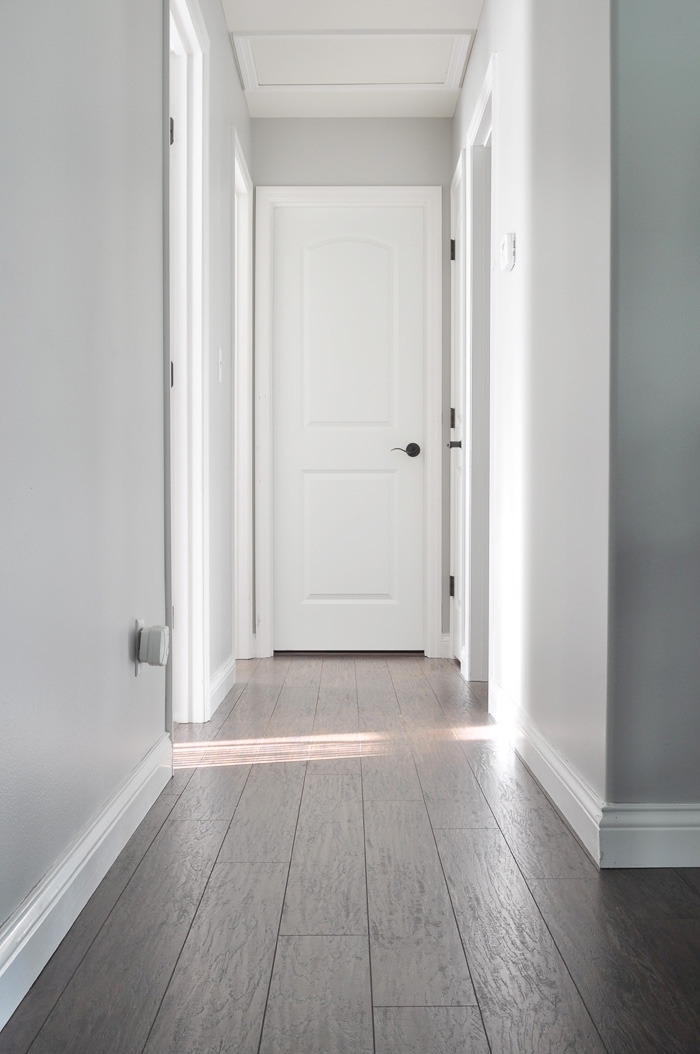 The power of paint is magical! But here's another honest confession, it took me a little while to get use to the change. This space went from being such a dark space to so light and airy. Of course this isn't a bad thing, and OF COURSE after my weirdness towards change wore off I am now completely in LOVE with it. I think this makeover is taking our house in the right direction.
BIG CHANGES you guys! Which brings me to ask…are YOU planning to paint any room soon? Because guess what!? BEHR was so kind as to provide me with an extra two gallons of BEHR Marquee in Dolphin Fin to GIVEAWAY to one lucky reader! Interested? Enter below to win! The winner will be picked at random Sunday at 12:ooam! Good Luck!
a Rafflecopter giveaway