New Master Bedroom Furniture
This post may contain affiliate links. For more information please see our disclosure policy.
Continuing on with the our Master Bedroom Makeover for the One Room Challenge. Week two is all about our new nightstands and dressers.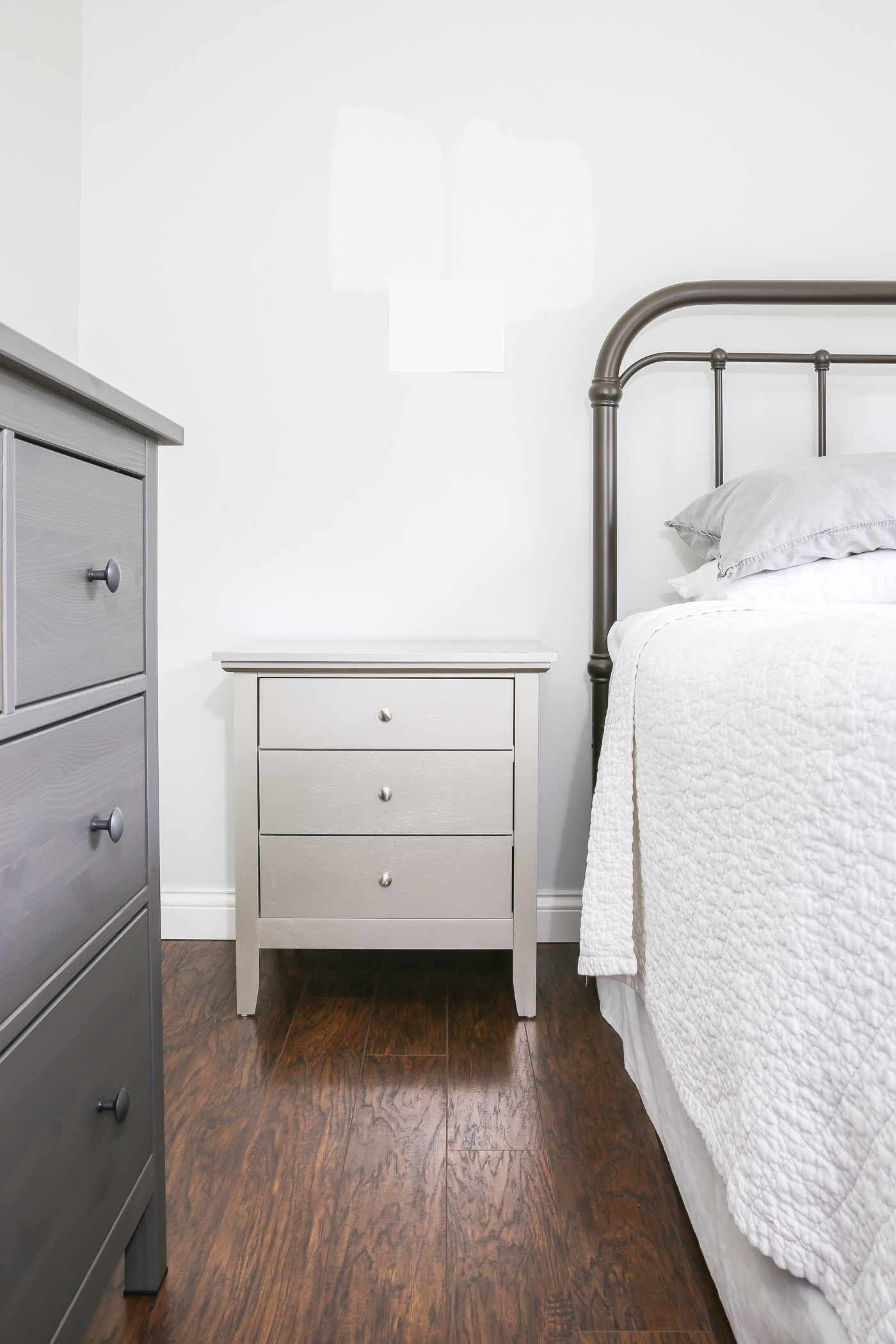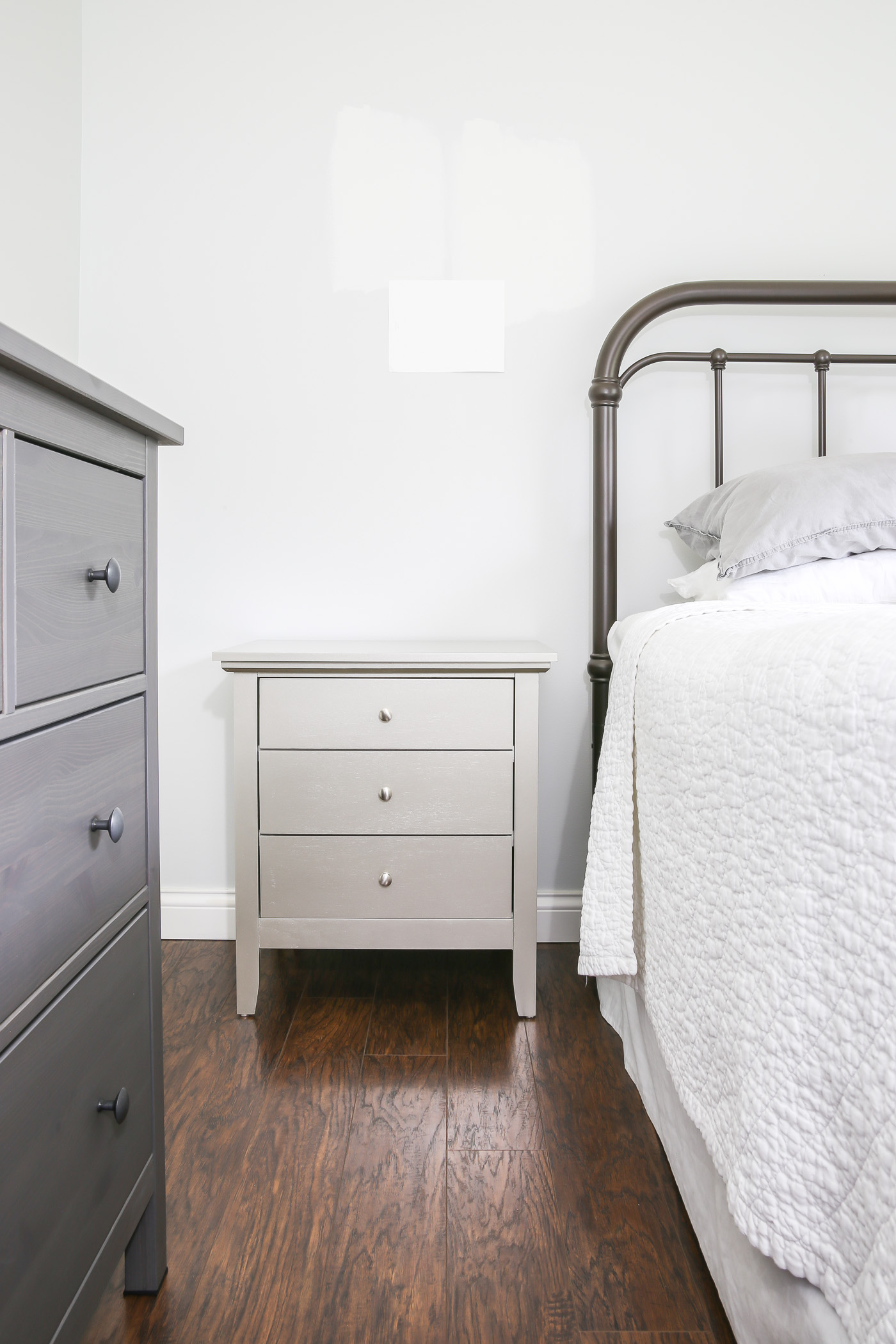 It's week two of the One Room Challenge, and today it's all about changing out our old nightstands and dressers.
If you missed week one where I share all my design plans, before pictures, and to-do's, you can check that out here: Master Bedroom Design Plans – One Room Challenge Week 1
And as always, be sure to check out so many other bloggers as they transform different spaces in their homes too. You can find all of those on the One Room Challenge blog.
Affiliate links are provided below for your convenience. For more information, see my full disclosure here.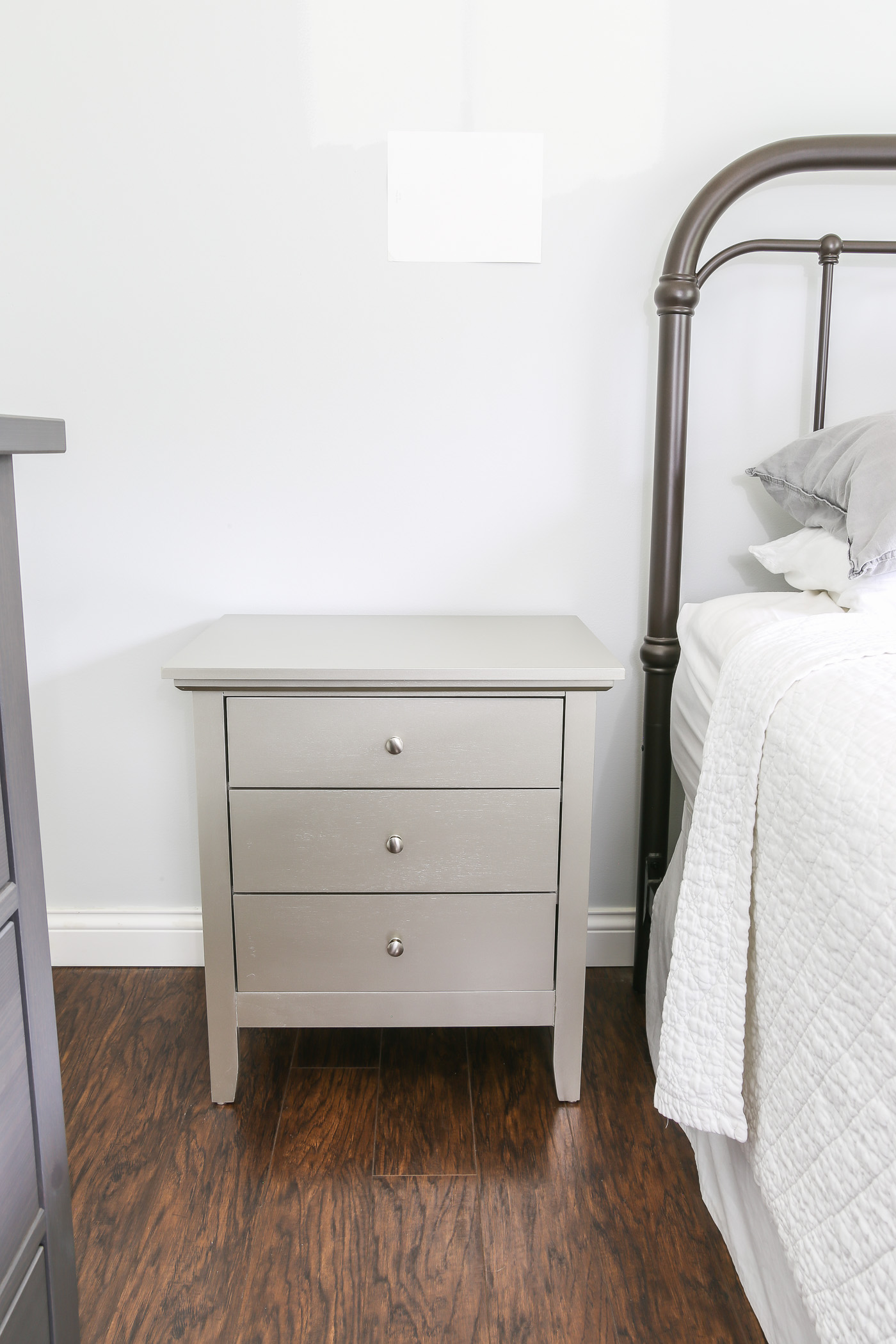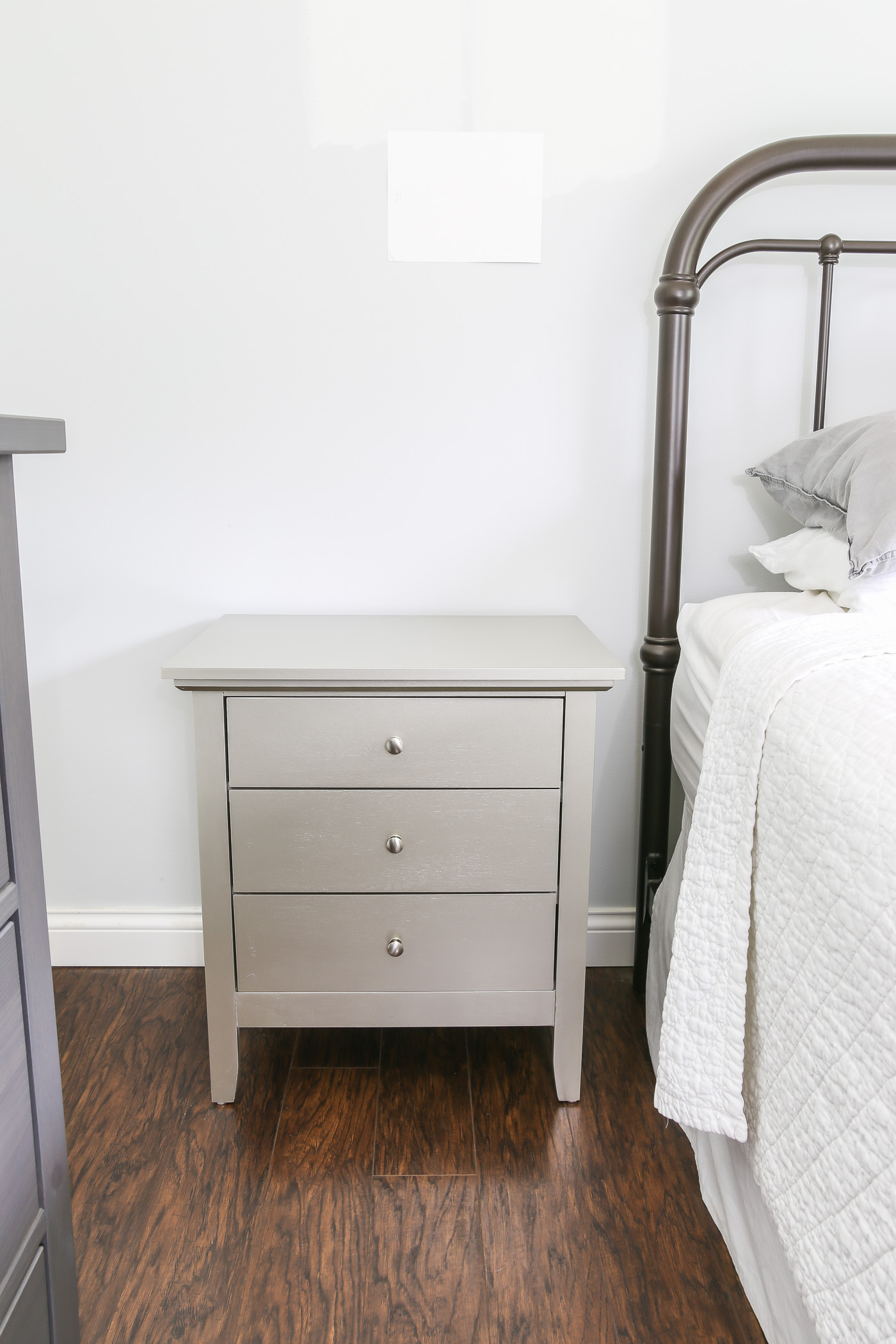 The furniture we had in this room was not bad by any means. But the pieces just didn't fit the look I was going for in this space. And dare I say they were way too matchy-matchy with our floors. It all just kind of blended together.
I also knew I wanted to go with different tones, rather than have them all the same color again. Our bedrooms are small, and our master is a pretty tight squeeze with a queen bed, two dressers and two nightstands.
And yes, we need all of that storage because unfortunatly our master closet is teeny tiny too!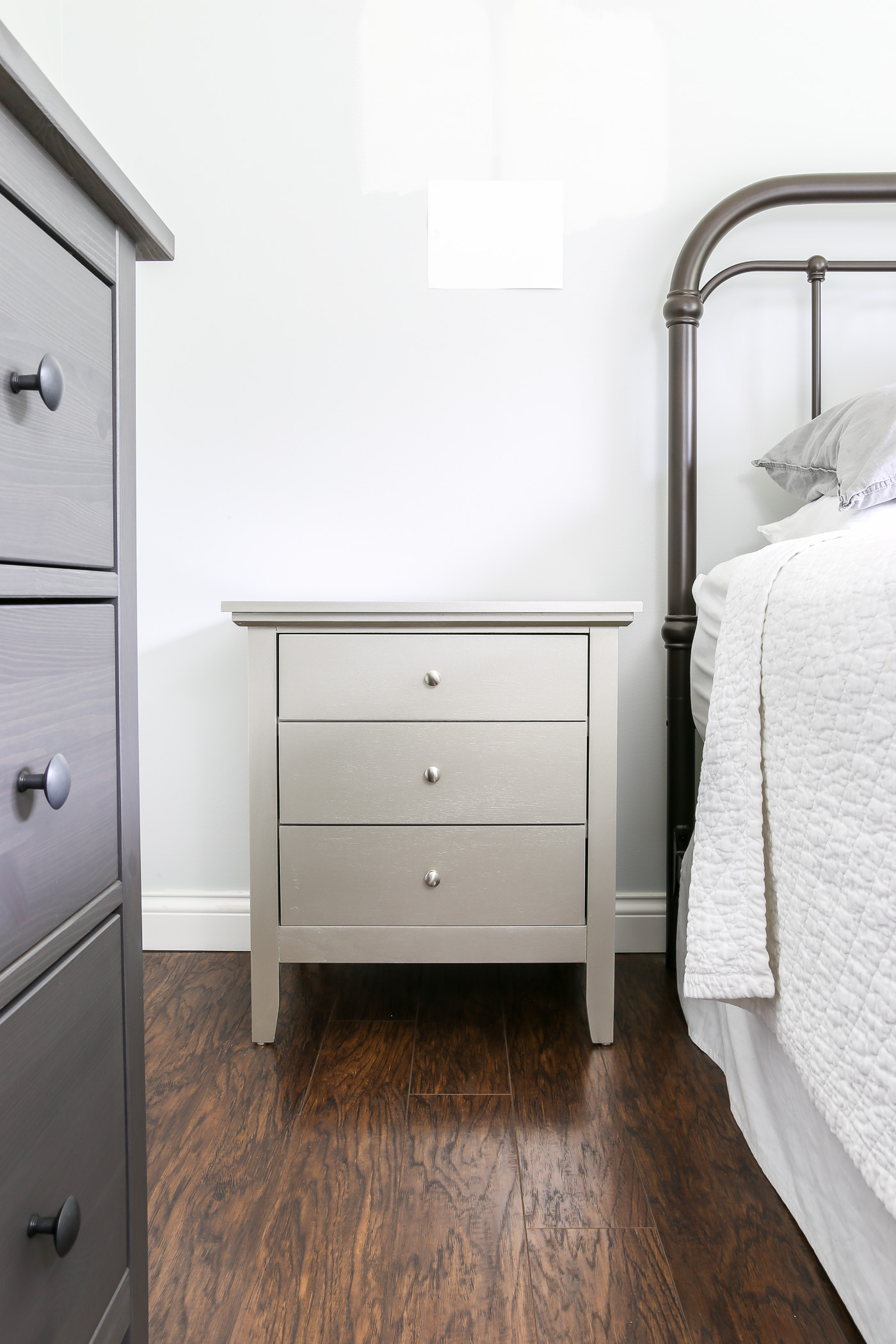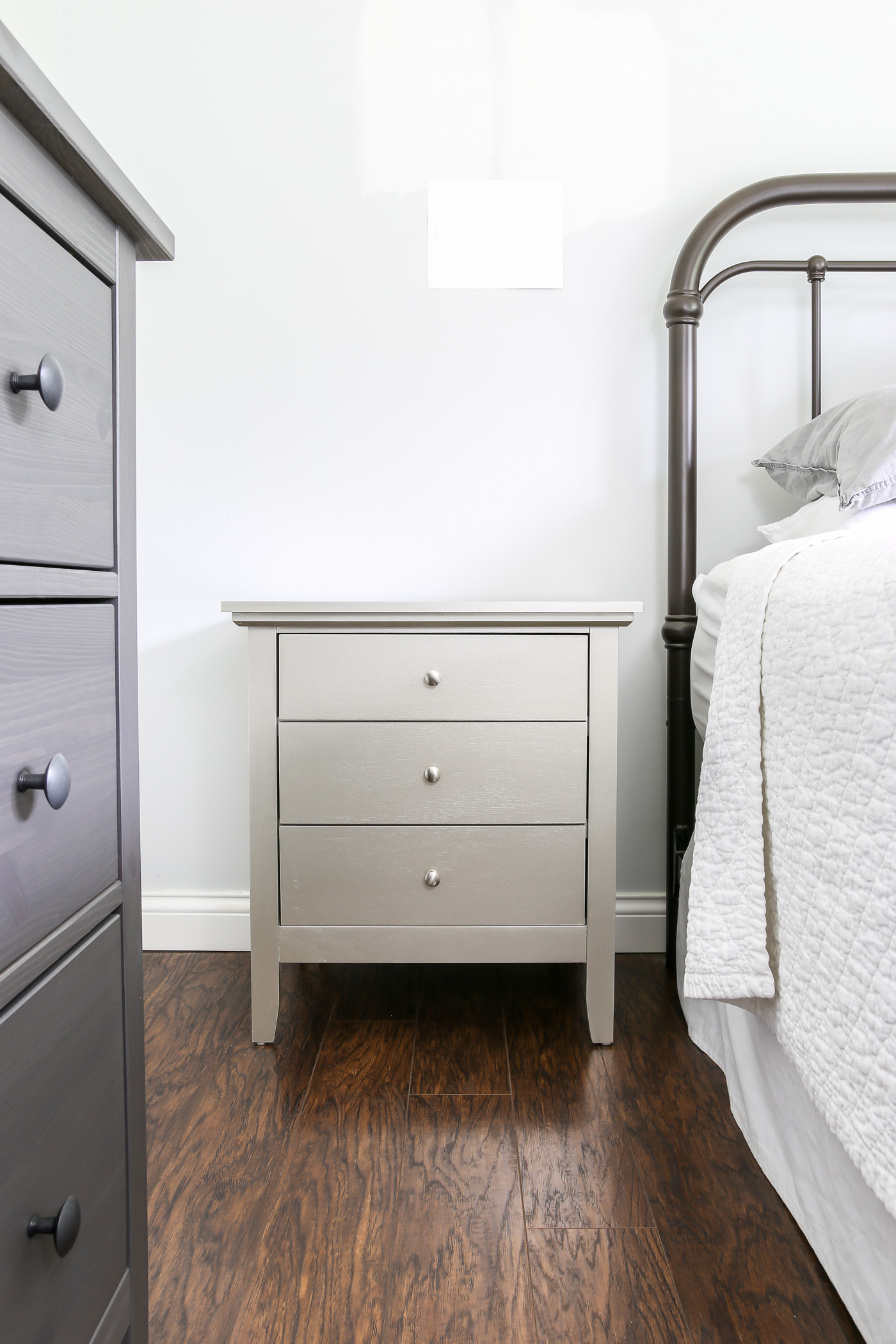 New Nightstands
I had a hard time finding our new nightstands. As much as I wanted to go with something a little more designer looking, I decided to stick with something simple.
Like I said, we need the storage space, so something similar to what we already had with the three drawers was necessary.
I don't know about you, but I have a lot of random stuff I need at my bedside. And I like it all to be tucked away and hidden when I don't need it.
So I chose these simple three drawer nightstands in Champagne. When I got them I was set on sending them back because they have more of a silver look to them (and the website has since updated the color to Champagne Silver, go figure). However, for the price I decided to keep them.
If the color still looks off after I paint the room and install the vertical shiplap, I may just paint them. The knobs will get changed out or spray painted regardless though.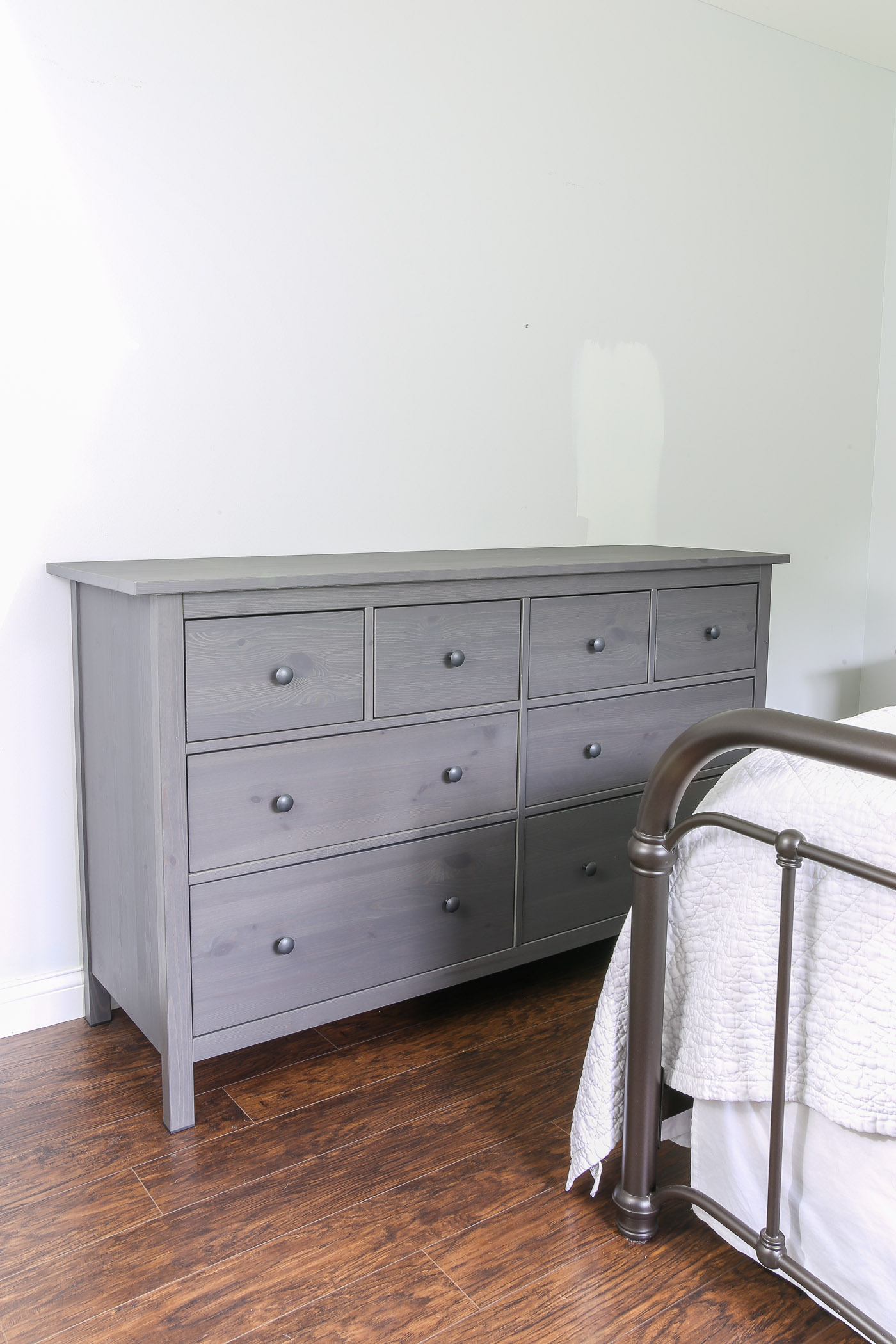 New Dressers
I've had my eye on these IKEA dressers for a while now. Going along with my theme of needing storage and keeping it simple, these grey stained dressers were perfect.
I think they pair well with the nightstands, especially once I update the knobs. And they go great with all the other ideas I have for this room, so these were an easy decision, and so so affordable!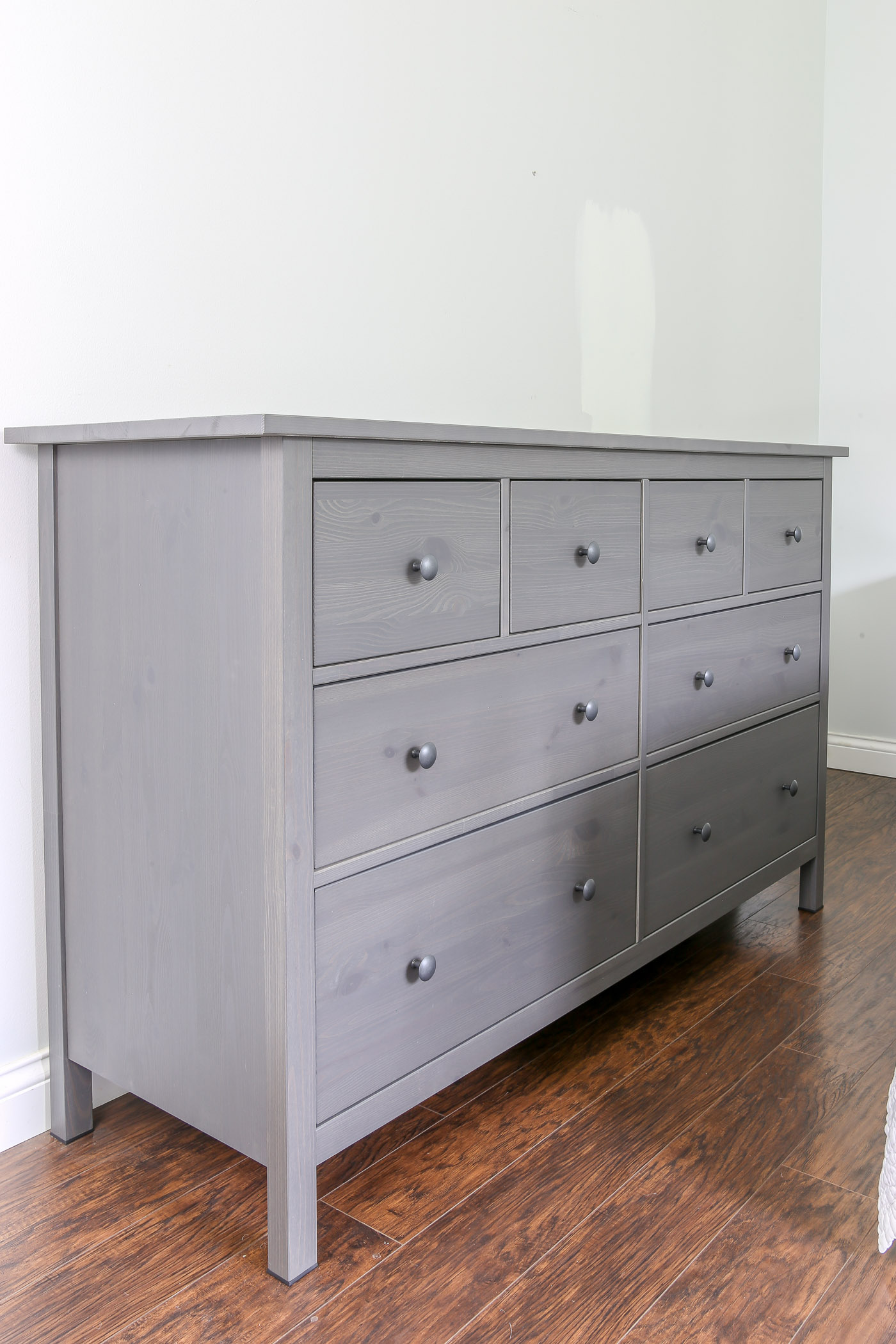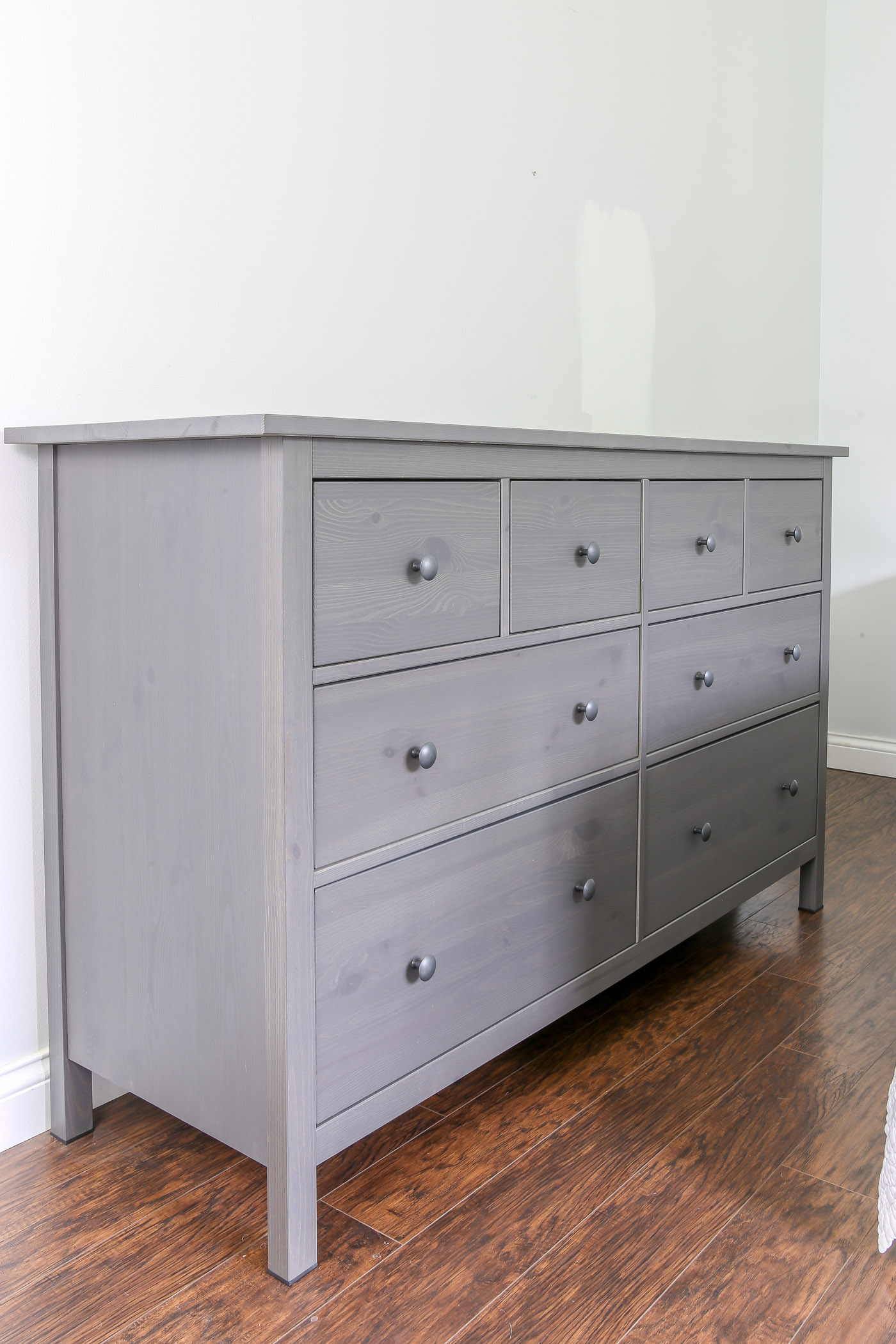 You can find the shorter dresser HERE, and the tall one HERE. They come in different colors too. I almost bought the white ones, but decided to switch it up a little and go darker.
My only disclaimer is, with most IKEA furniture, be prepared to put them all together! It definitely took a few hours!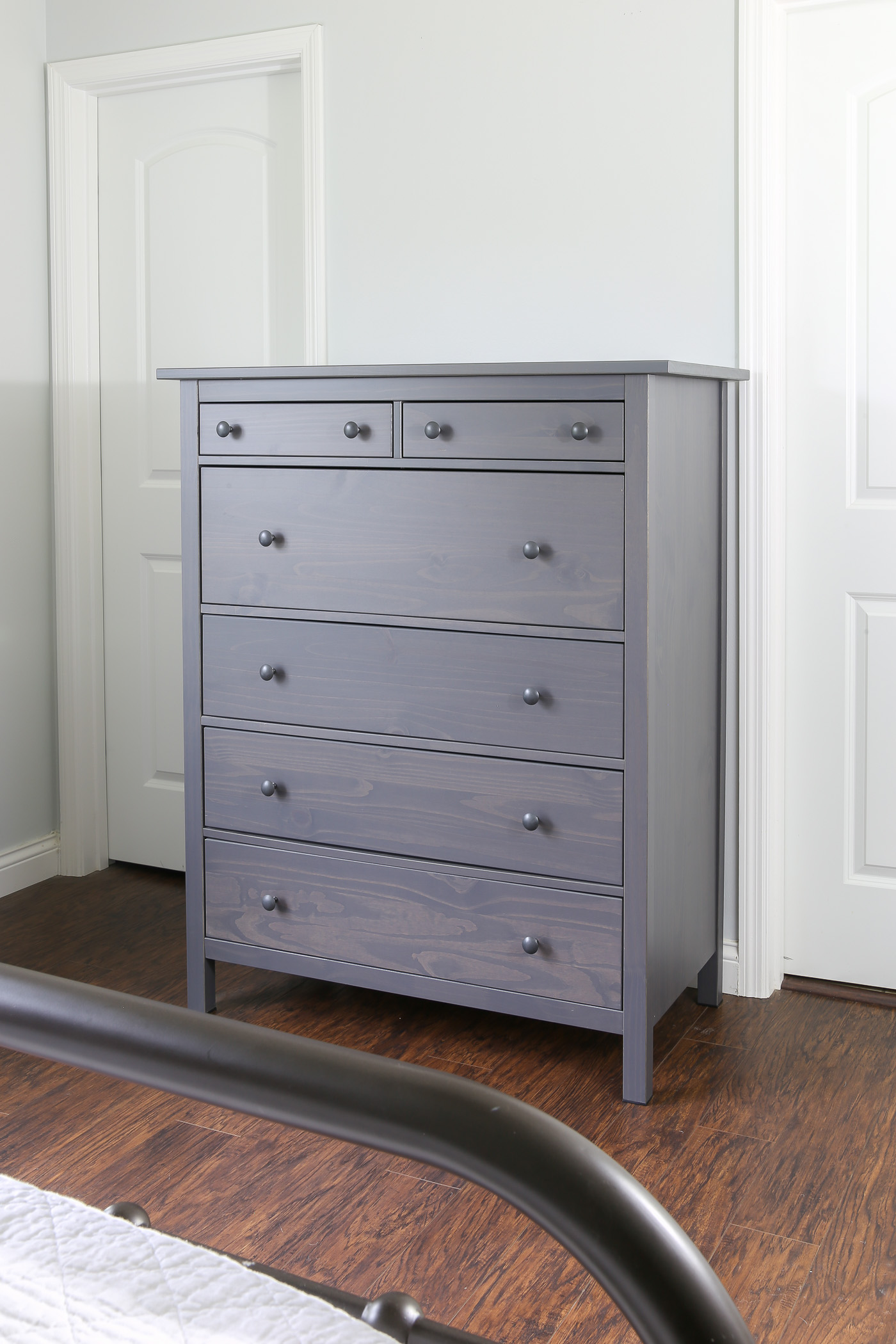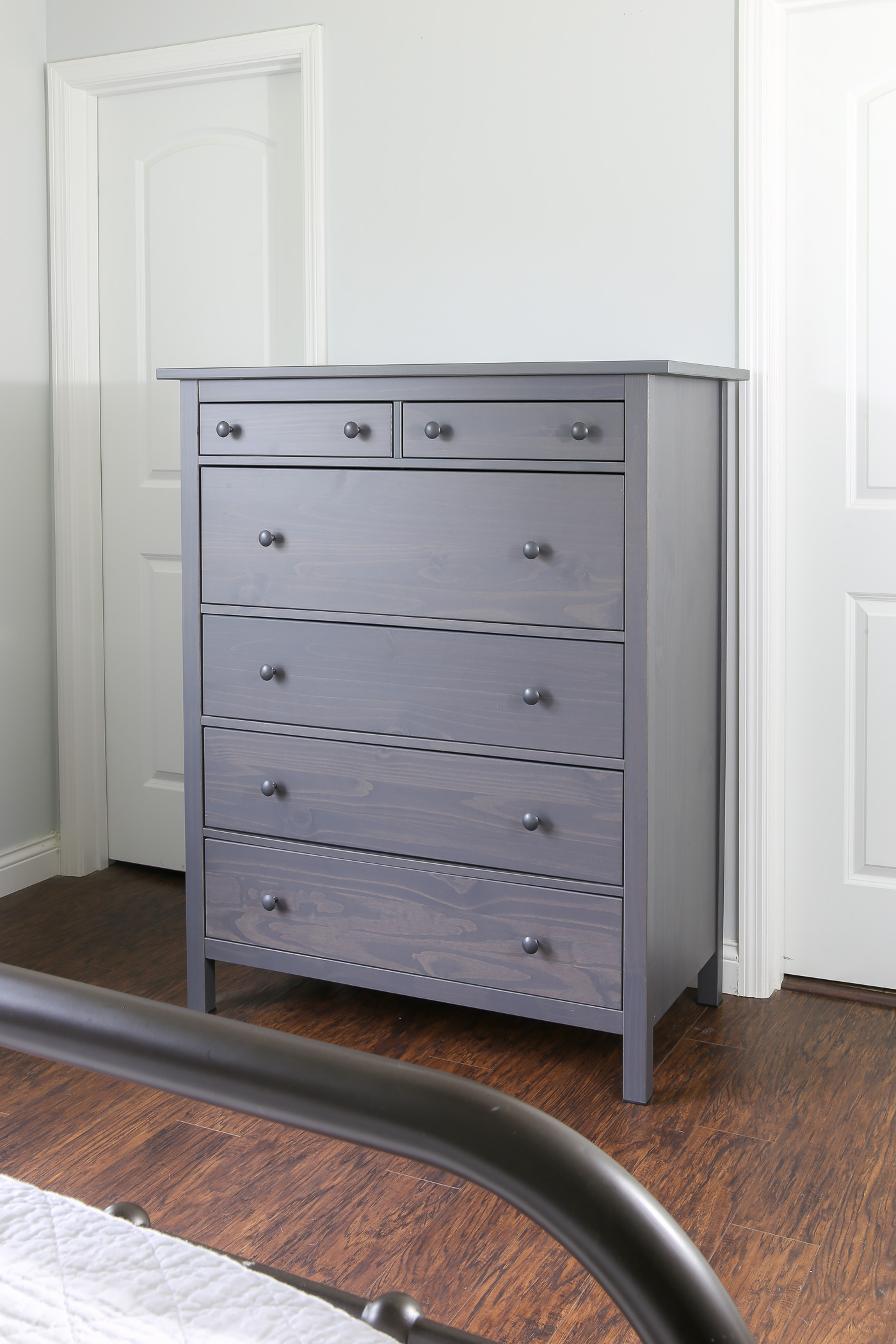 There you have it! Just a little update on how my master bedroom makeover is going! Next up: PAINT!
You can see the colors I am deciding between in a few of these pictures. But we'll see what I choose!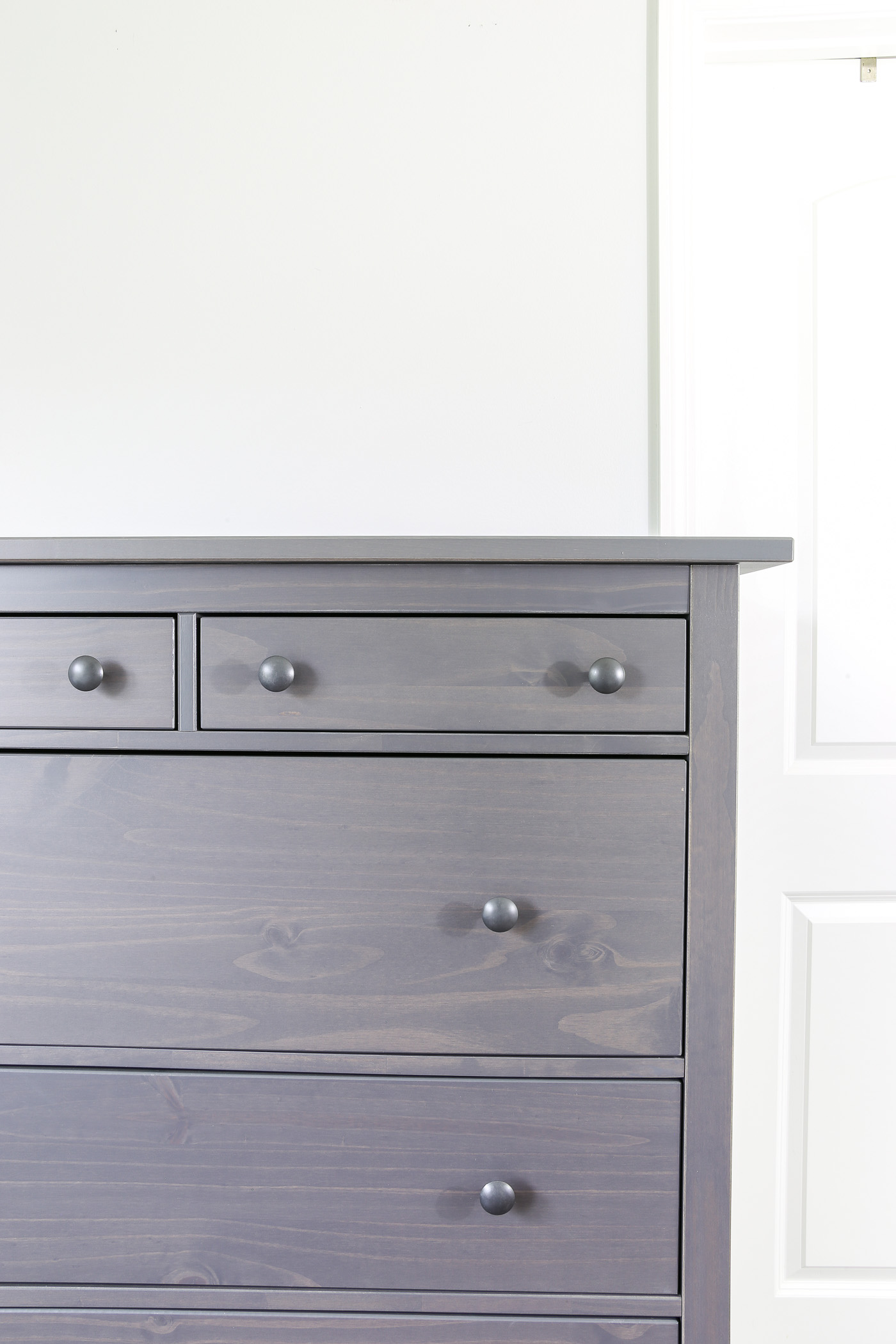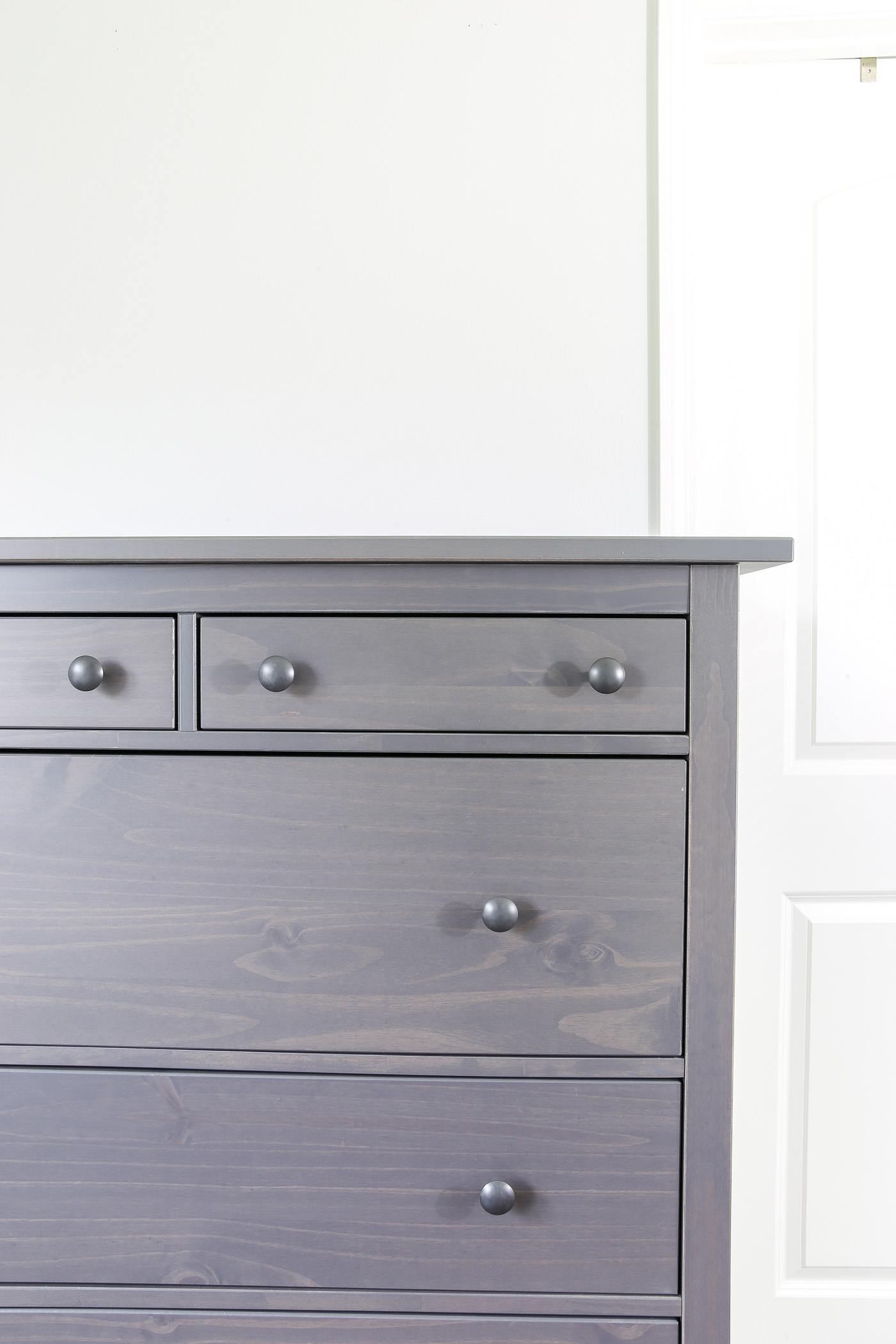 ---
F O L L O W A L O N G
Facebook | Instagram | Pinterest | Twitter
---