Master Bedroom Design Plans – One Room Challenge
This post may contain affiliate links. For more information please see our disclosure policy.
Follow along for the next eight weeks as I give our master bedroom a much needed makeover. Week one is all about my design plans for the space!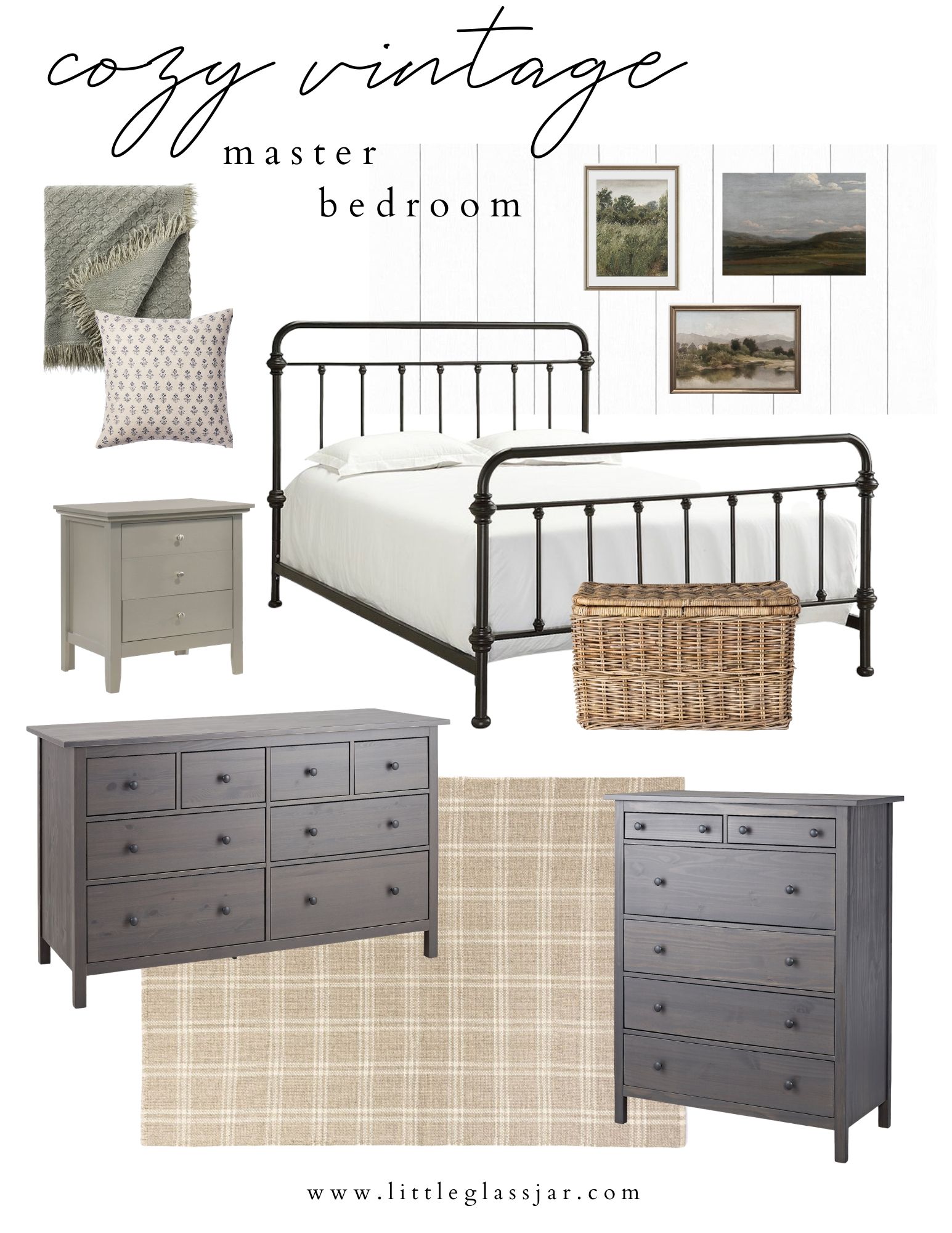 Well, I have something pretty fun for you guys that I am so excited about! I'm joining in on the One Room Challenge as a guest participant, and am giving our master bedroom a makeover!
If you aren't familiar with the One Room Challenge, let me give you a quick run down!
You pick one room in your home that needs some love, and you get eight weeks (normally six, but with everything going on they extended it) to give it a makeover.
So, every Thursday for the next eight weeks I'll be sharing a blog post with my progress. Make sure to be here on June 25th for the big reveal!
There are tons of other bloggers doing the challenge too, so I hope you make your way around and show them some love! You can find all their blogs linked on the One Room Challenge blog.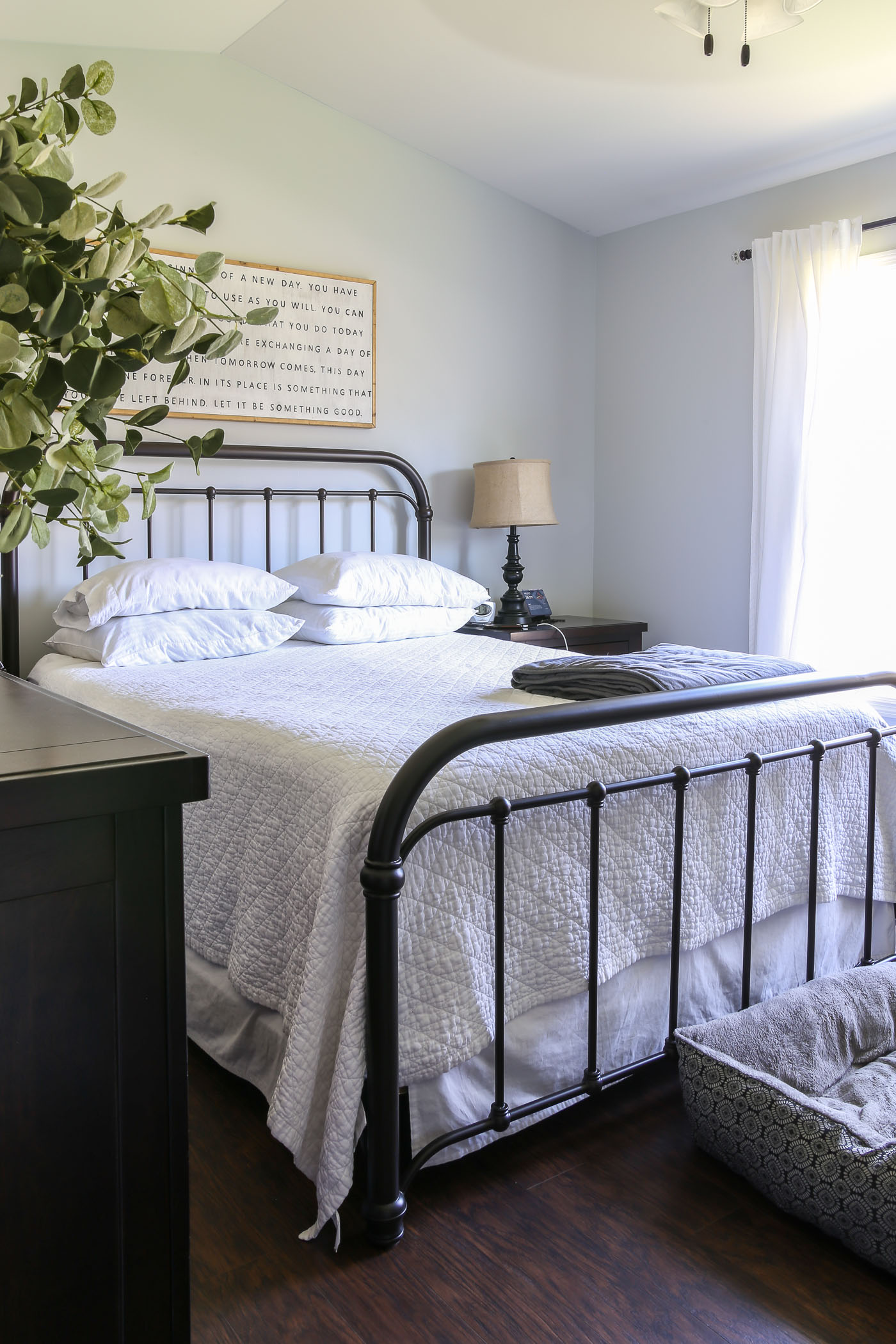 Master Bedroom – The Before
I don't know where to begin with this room. I mean, we've been in this house for eight years now and this is what our master bedroom still looks like.
Yikes!
In my defense, I always knew I wanted this room to be perfect. And I knew I wanted to really spend a lot of time and put a lot of effort in to designing it. So here we are, eight years later.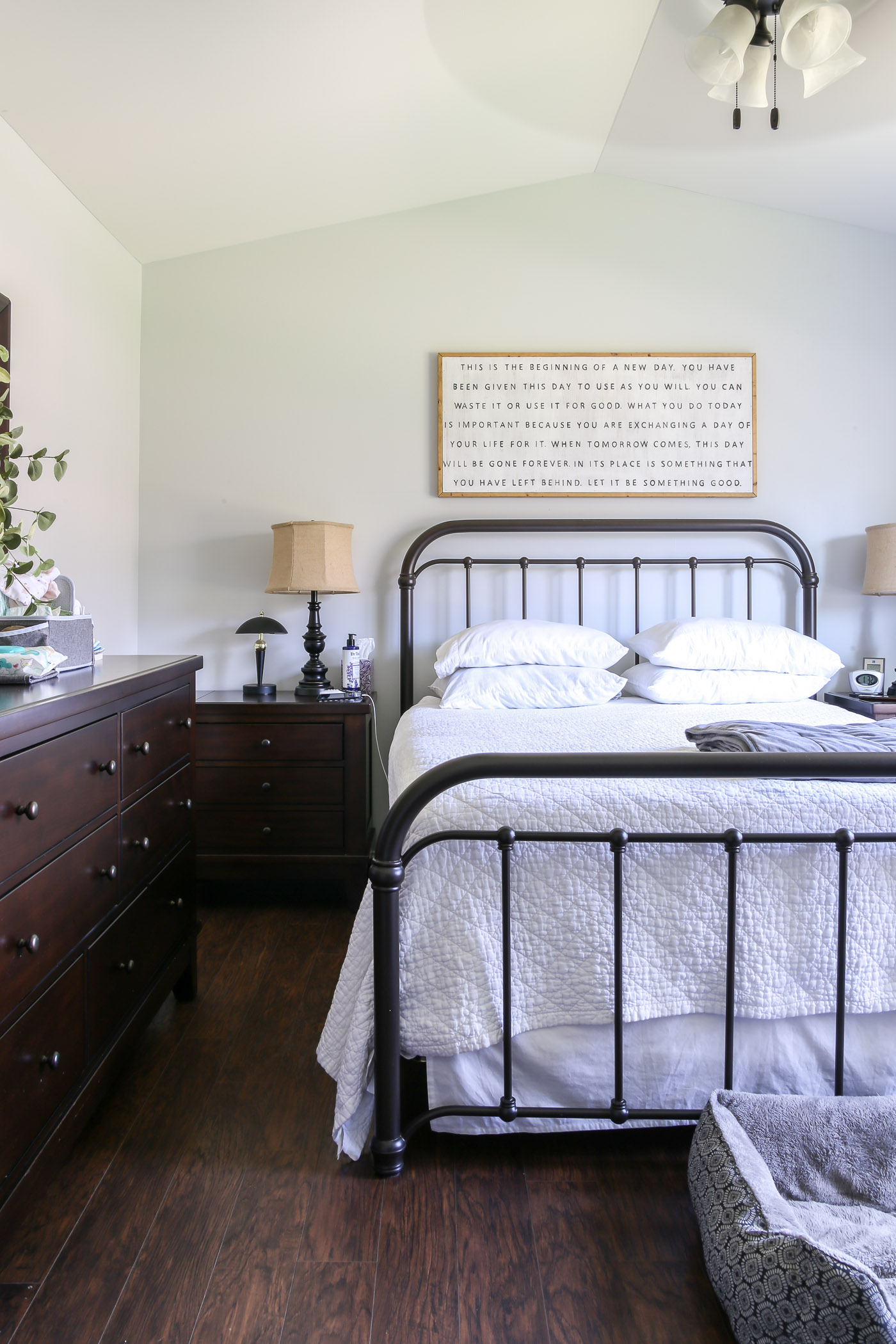 If you have been around though, you know I have tackled this room once before. I did a quick master bedroom weekend makeover, where I pretty much used what I had to put a bandaid on the problem.
Until I could get around to really focusing on it.
Then we had Bailey and well, you know how that goes! She slept in our room for a while until she moved into her nursery, so it was basically the baby command center for some time.
I mean check out our dresser STILL…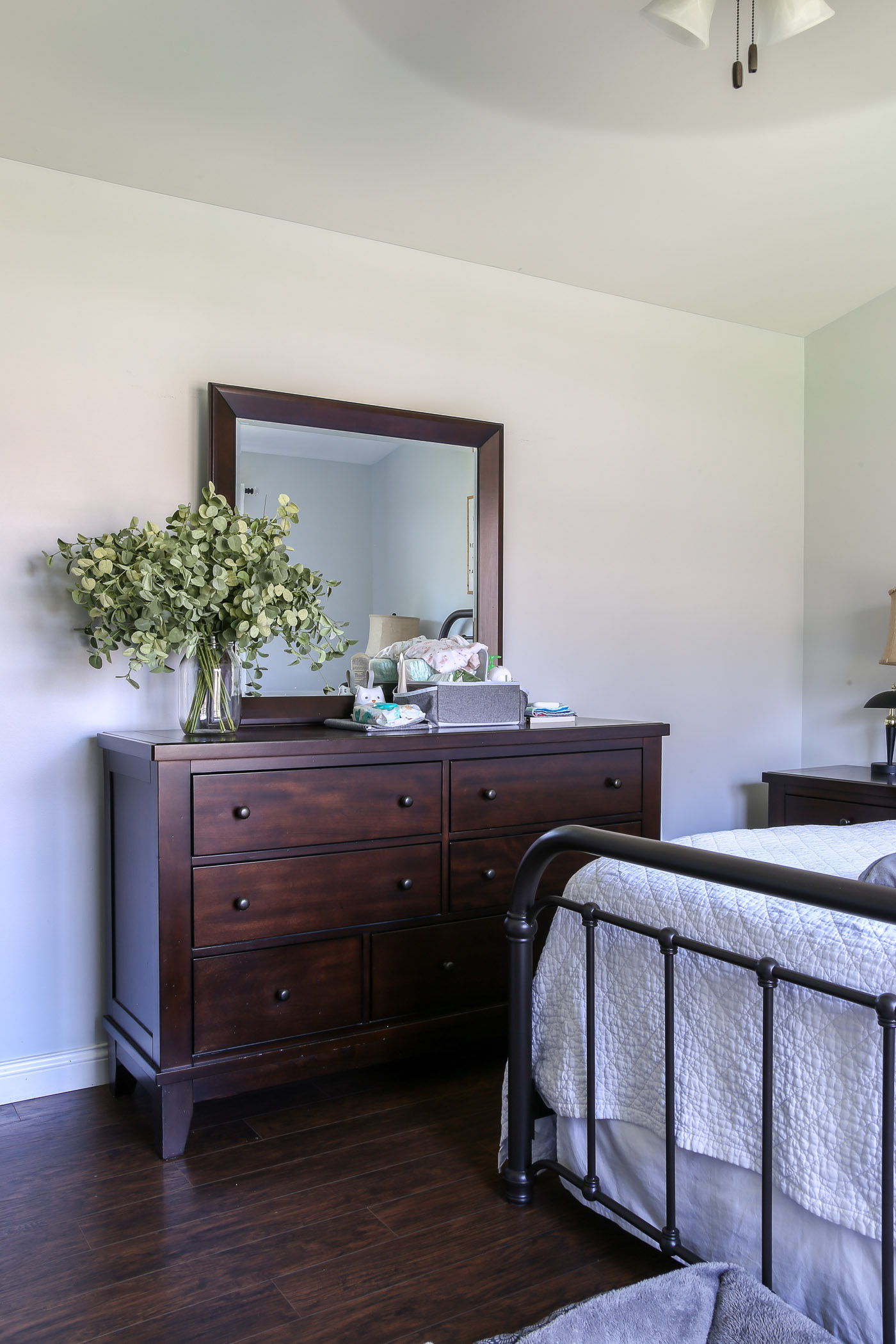 In all honesty I love having baby stuff everywhere, but I also know we need a cozy room to enjoy at the end of our long days. So now is the time for this space to finally get a overdue makeover.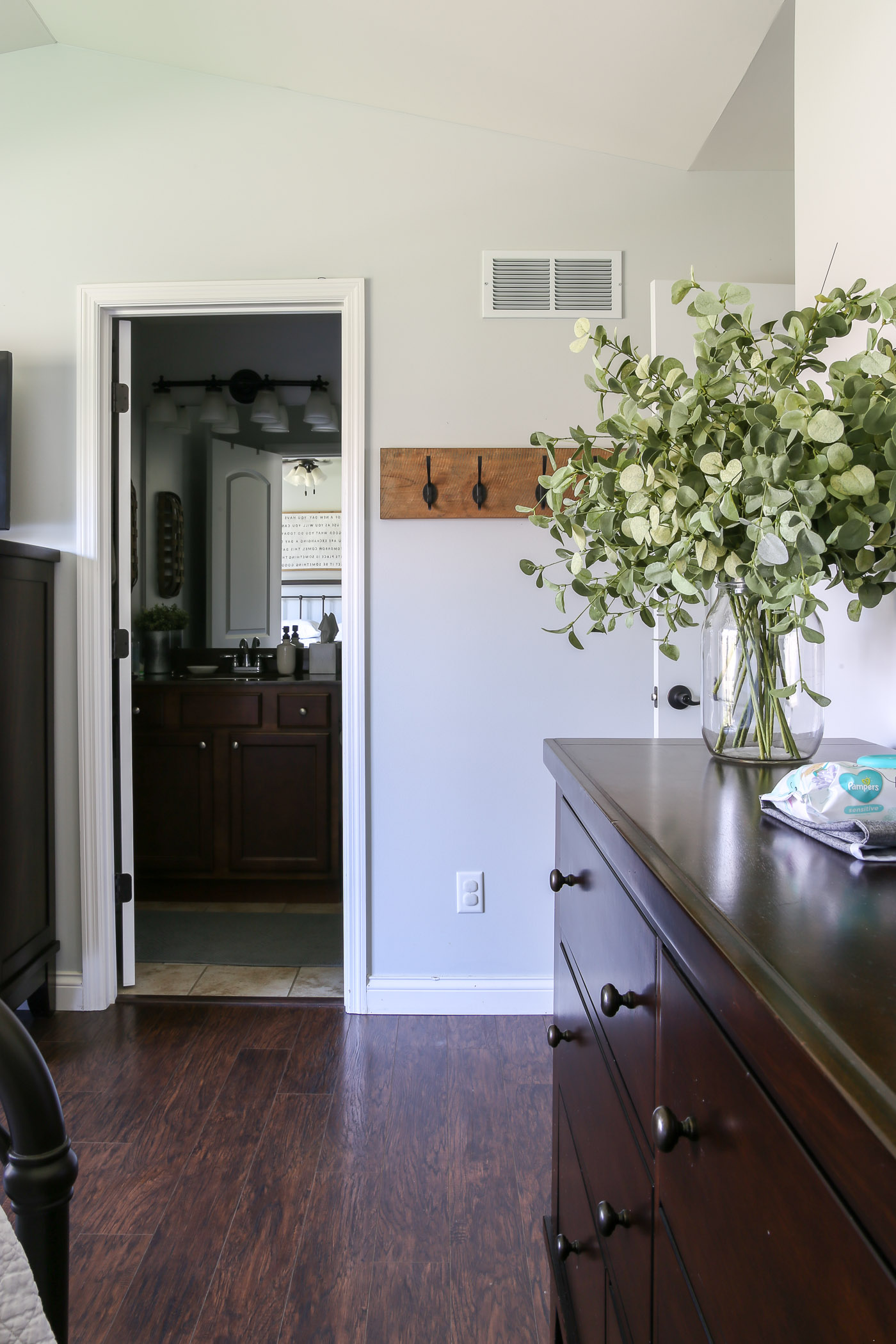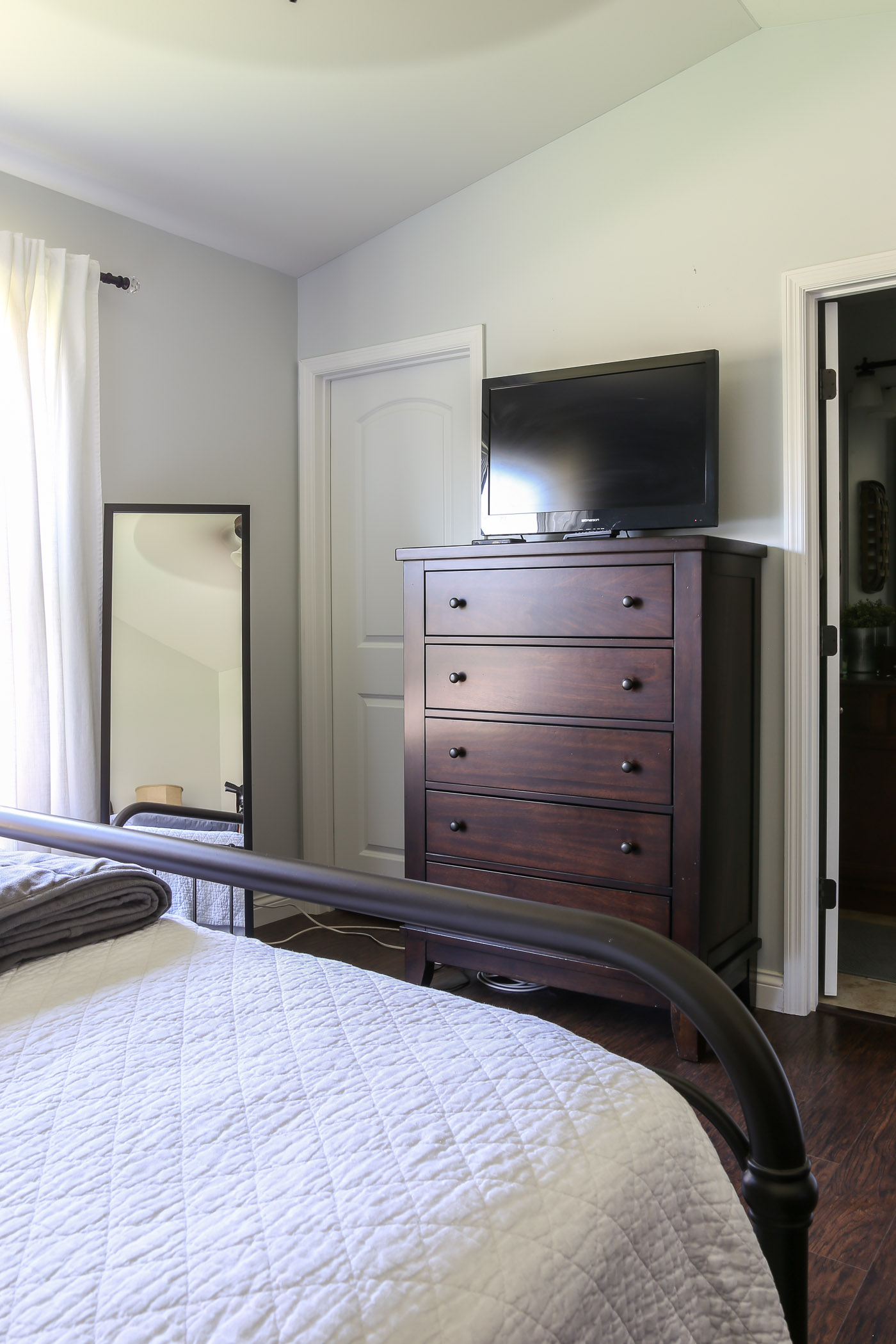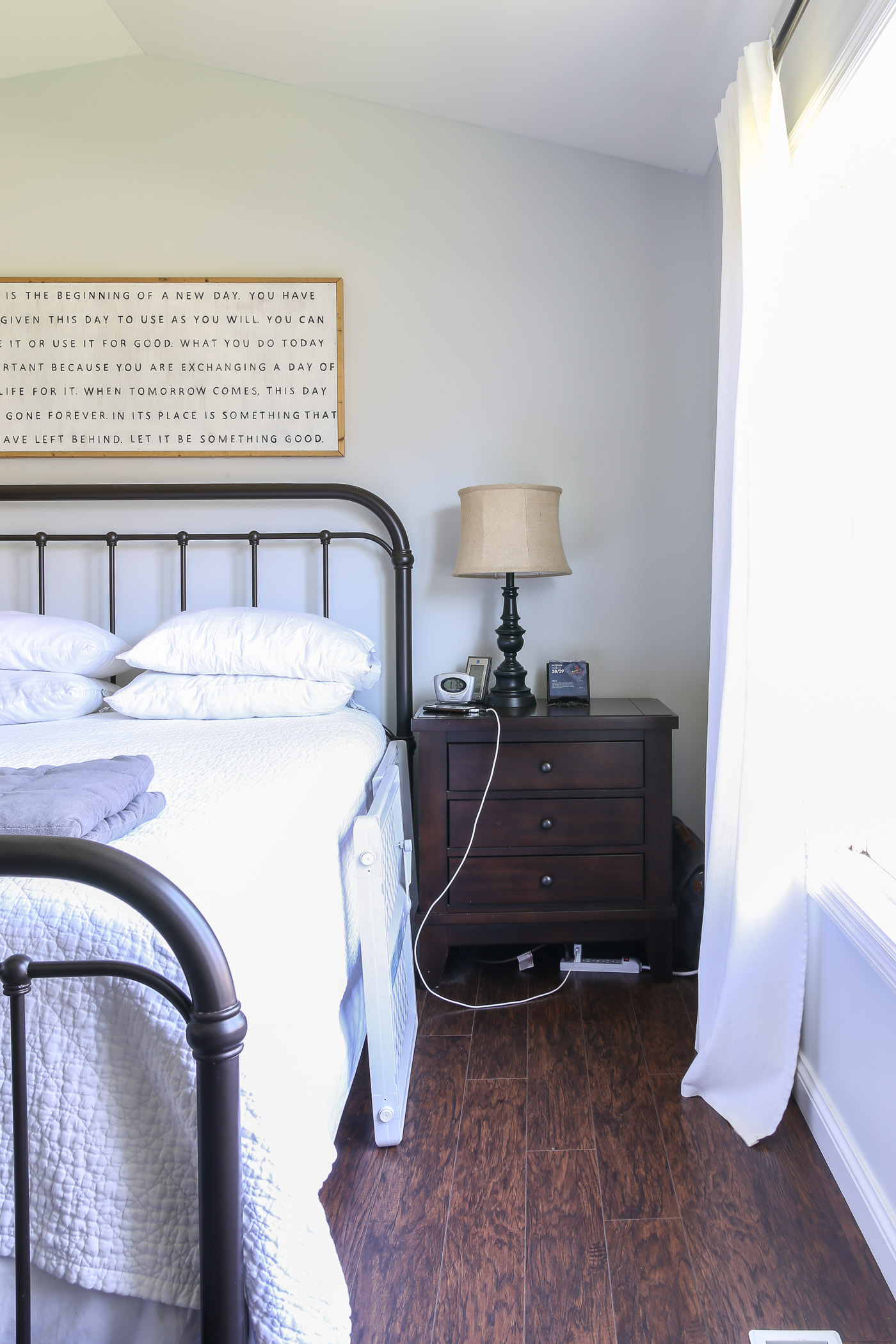 Master Bedroom – Design Plans
My design plan for our master bedroom is to make it as cozy as possible with a vintage look. I'm sticking to my neutrals, and bringing in a lot of different textures and patterns.
I started working on this design back in January, so I already have most of the pieces purchased and delivered, but there are still a lot of little details I have yet to nail down.
I am such a visual person, I have to see the room as it comes together to finalize all my plans.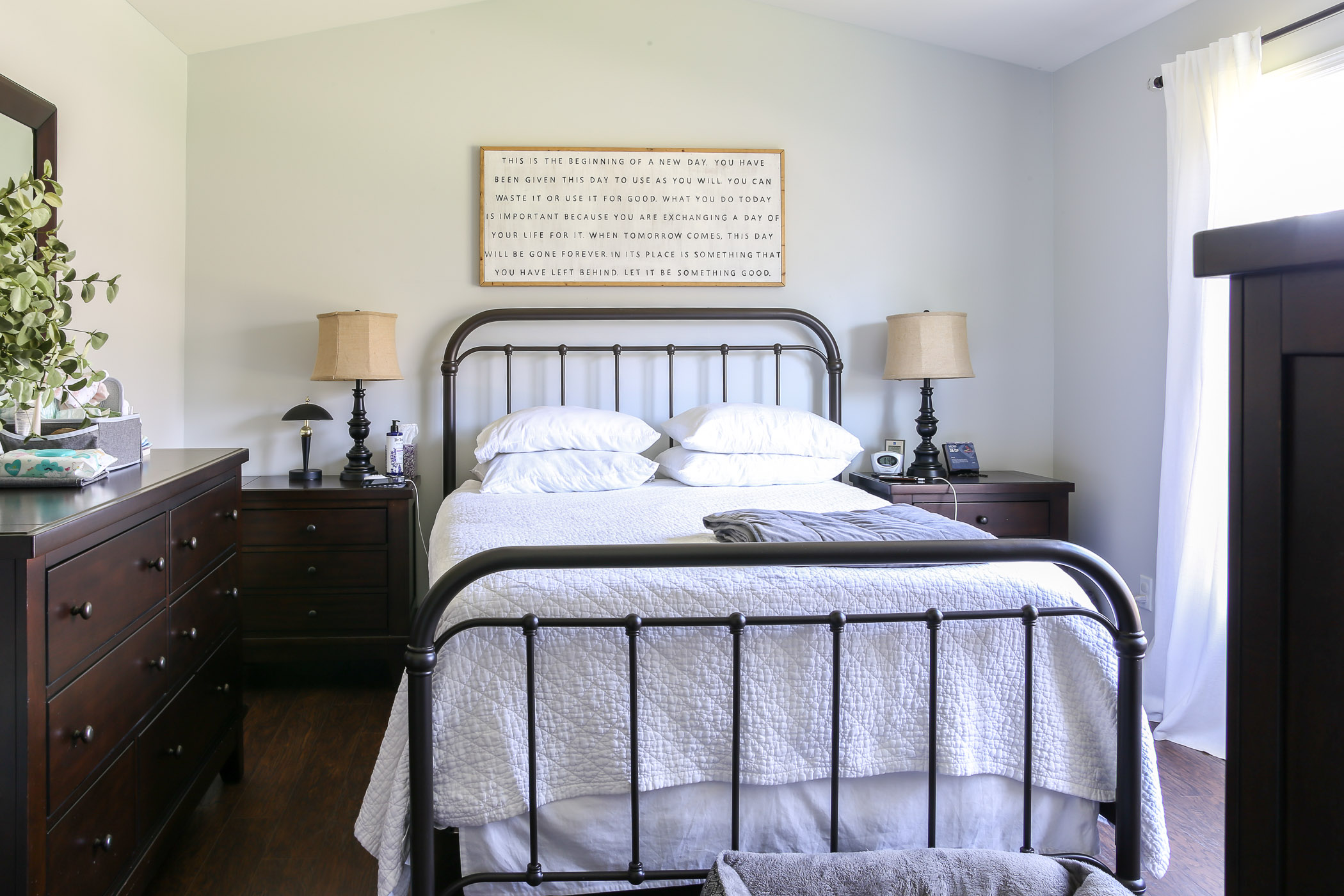 Master Bedroom To-Do List
Paint walls (still deciding on a paint color)
Touch up trim
Install and paint vertical shiplap behind the bed
Replace nightstands
Replace dressers
New rug
New bedding, desperately need a new mattress but we'll see if that's in the budget
Replace curtains and install bamboo blinds
Possibly replace ceiling fan
New lighting or update old lamps – I'm thinking of maybe just replacing the shades because I like the bases
Find vintage artwork for walls
Bring in decor accessories
So many decisions still to make! But I am loving how it's coming together already! I hope you follow along and see how this room eventually turns out!
---
F O L L O W A L O N G
Facebook | Instagram | Pinterest | Twitter
---