New Vintage Style Living Room Rug
This post may contain affiliate links. For more information please see our disclosure policy.
How to use a rug to add some vintage style to your room. See how a bold new rug can really change the vibe of a space.
We have a new rug in our living room, and I went way out of my comfort zone on this one friends!
You know I am a neutrals girl, so rugs have always been easy for me to pick out. Why? Because every single rug in our house was once just a natural colored jute rug.
I absolutely love the look of jute rugs. They are my number one favorite go-to for our style, but they do come with some cons too.
However, I think I will save that discussion for another blog post. I have so much to say about rugs!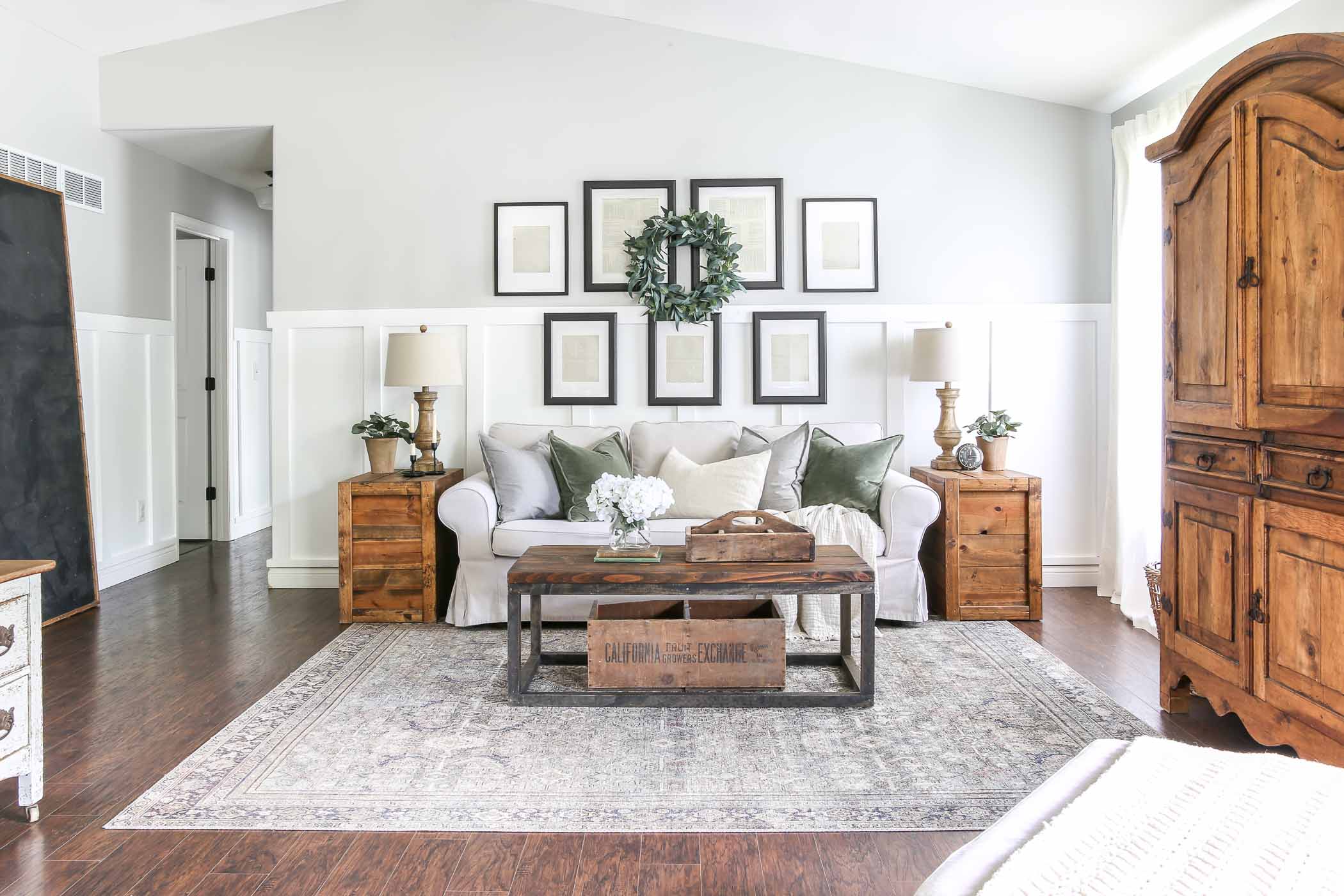 Overall, the main reason for the switch was that I wanted something a little softer for Bailey to play on. And let me tell you, going in a different direction other than jute was so hard.
I knew I wanted something vintage looking. True vintage rugs are very, very expensive so I knew I would have to go with something new.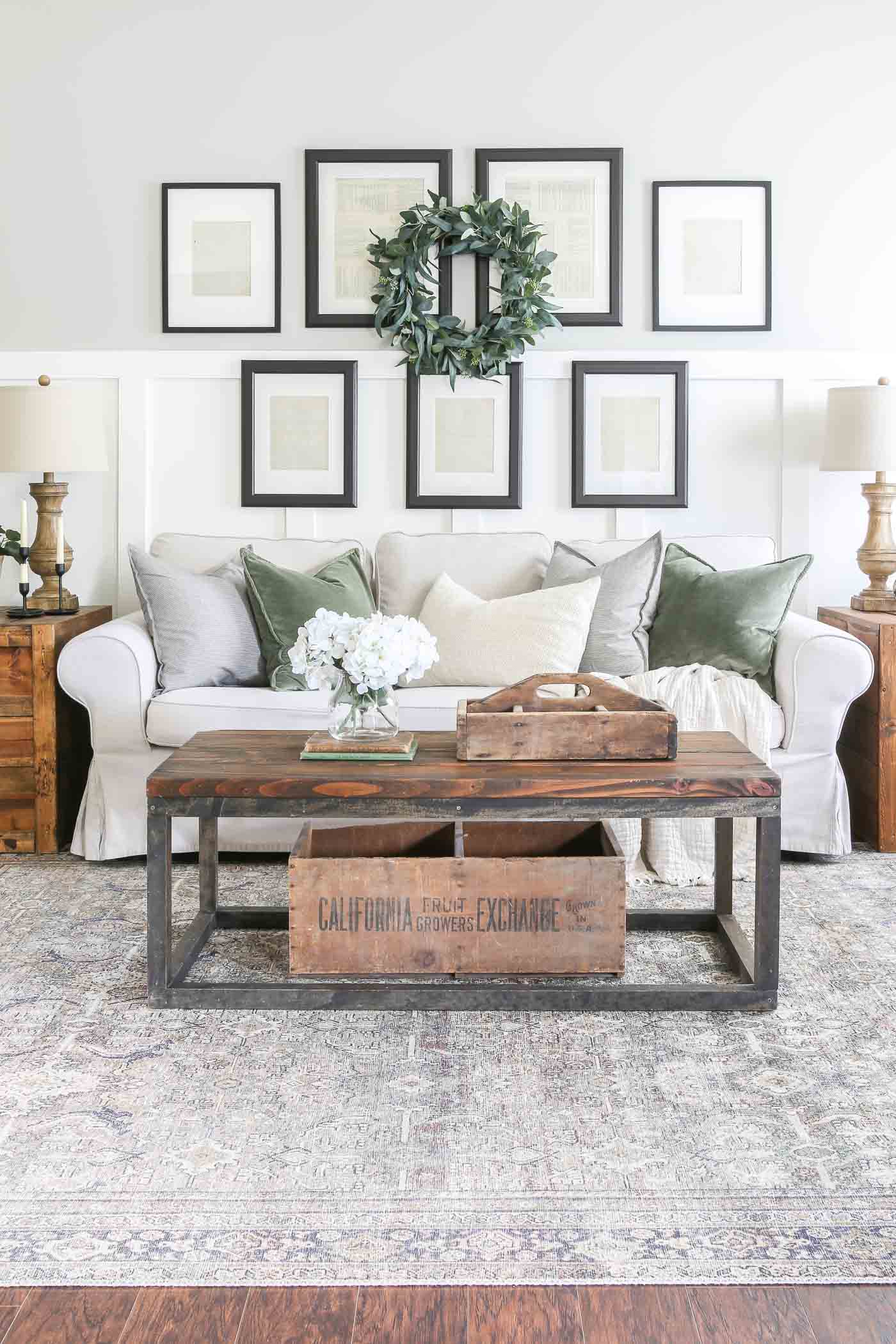 When I say I looked at hundreds of rugs, I mean it. I did. A rug can change the entire vibe of a space, so I had to get this one right. Especially since it was in our living room of all places!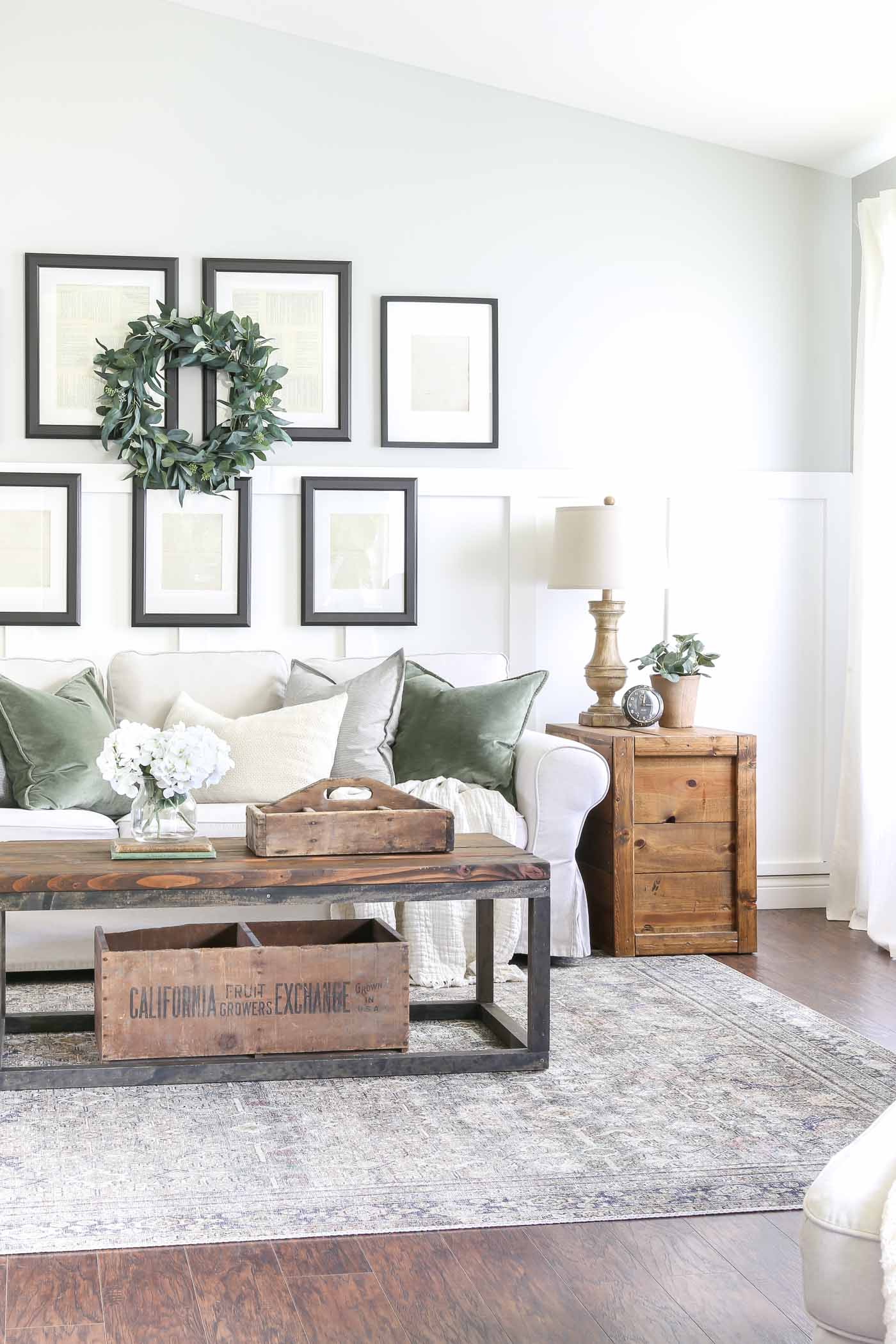 I had to pick one with colors that I could pull from when decorating with throw pillows, blankets, and other accessories.
I had to pick a pattern that wasn't too modern or too busy so that it still went with my style.
I had to pick a size that was perfect for our layout of furniture.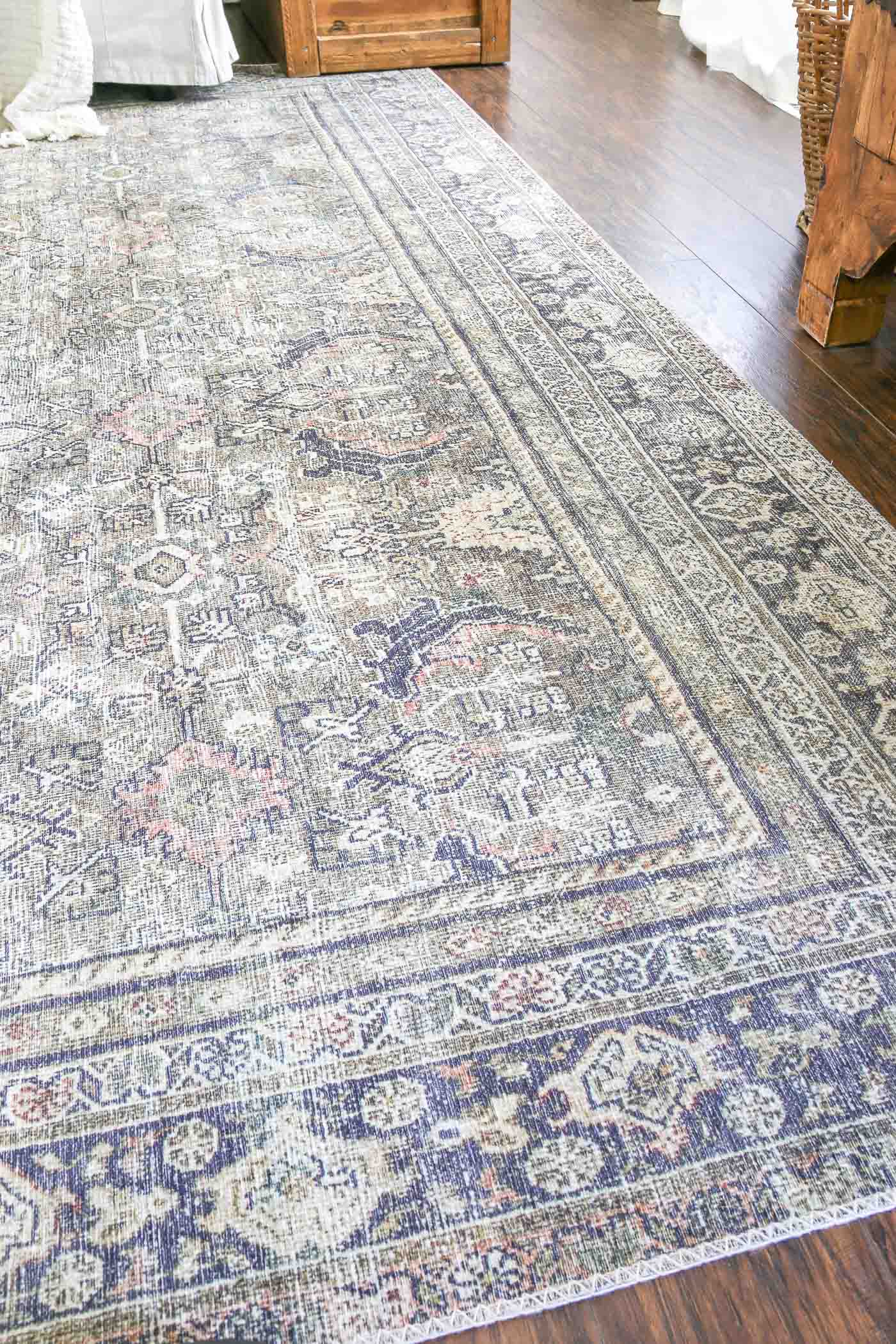 So this beauty is what I landed on. It is the Layla by Lololi in charcoal/olive. It feels like butter under my feet. It isn't too thick, or too thin.
It has the most beautiful vintage pattern and it pulls so many different colors that I already decorate with.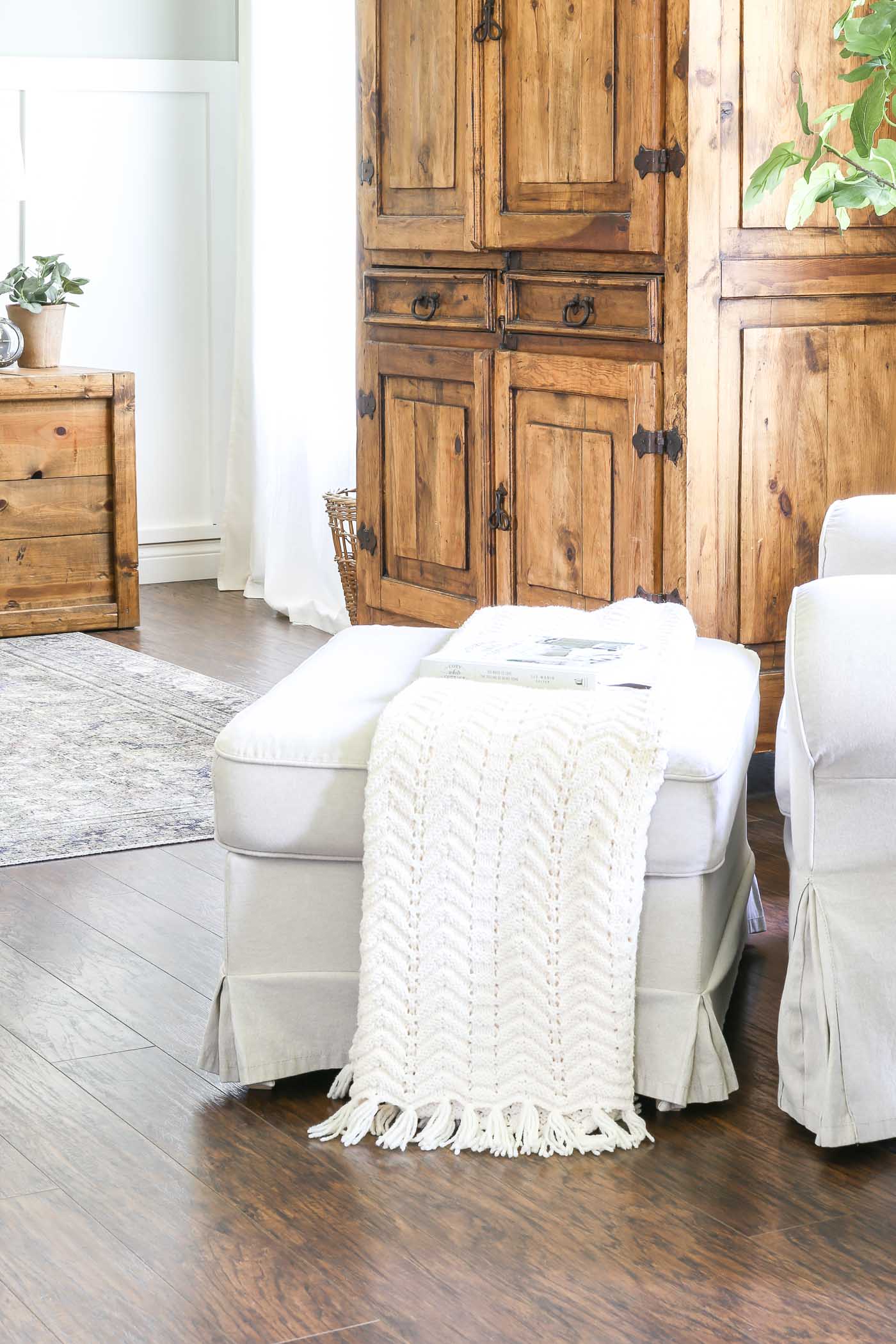 So basically I am smitten with it, and I had to share!
It's a big change for this room, and it goes with how my style is evolving. I have lots of changes I want to make in this room eventually. I hope you stick around to see them!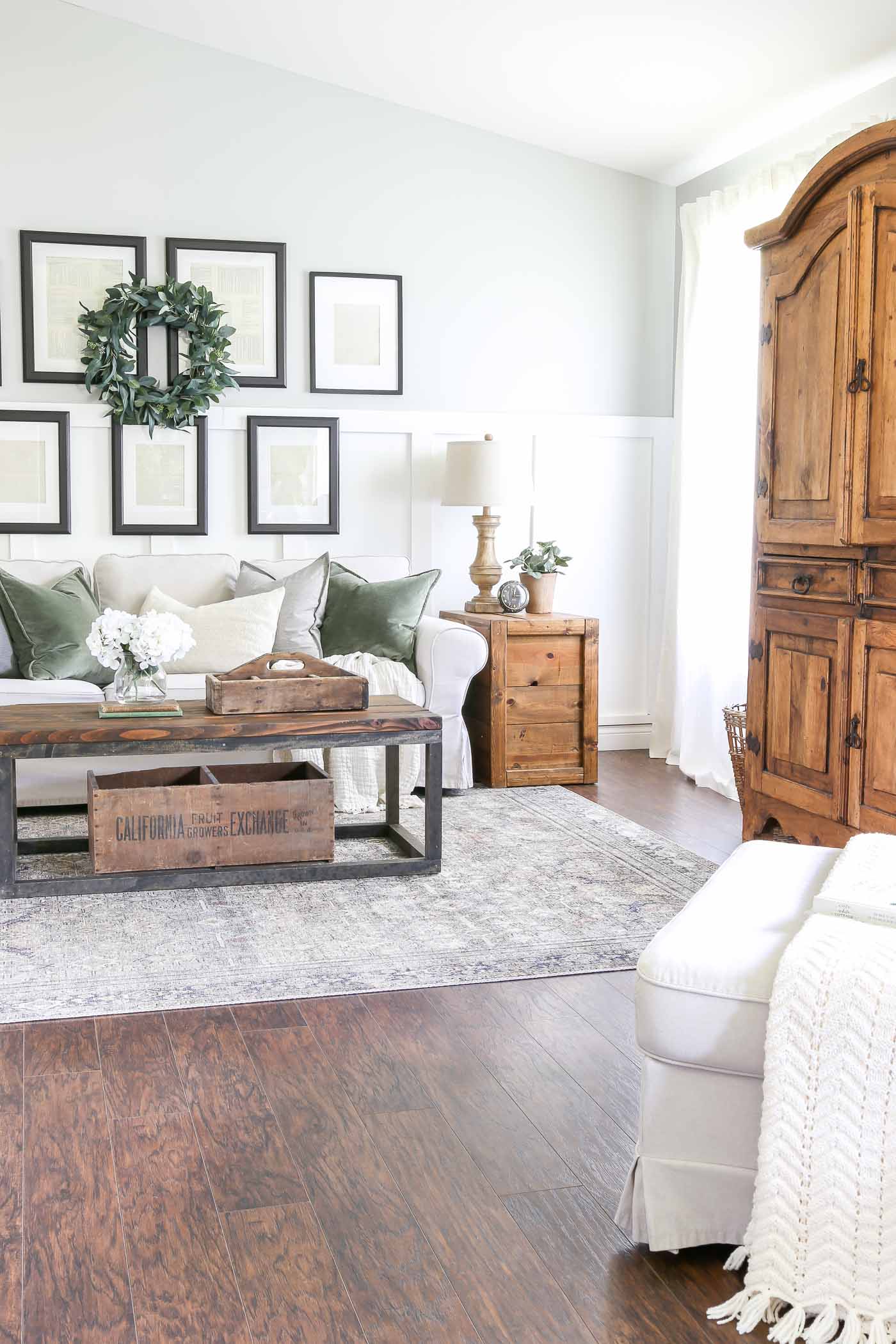 Shop Our Living Room
Affiliate links are provided below for your convenience. For more information, see my full disclosure here.

---
F O L L O W A L O N G
Facebook | Instagram | Pinterest | Twitter
---