10 Antique Inspired Metal Beds Under $300
This new full time blogging gig has a lot of perks. One being that I get to write this post from the comfort of my bed! And coincidentally, today I'm talking all about just that! Beds! Last week I shared a few shots of our master bedroom for a vintage cedar chest makeover post, and surprisingly I got a lot of questions about where I found our metal bed.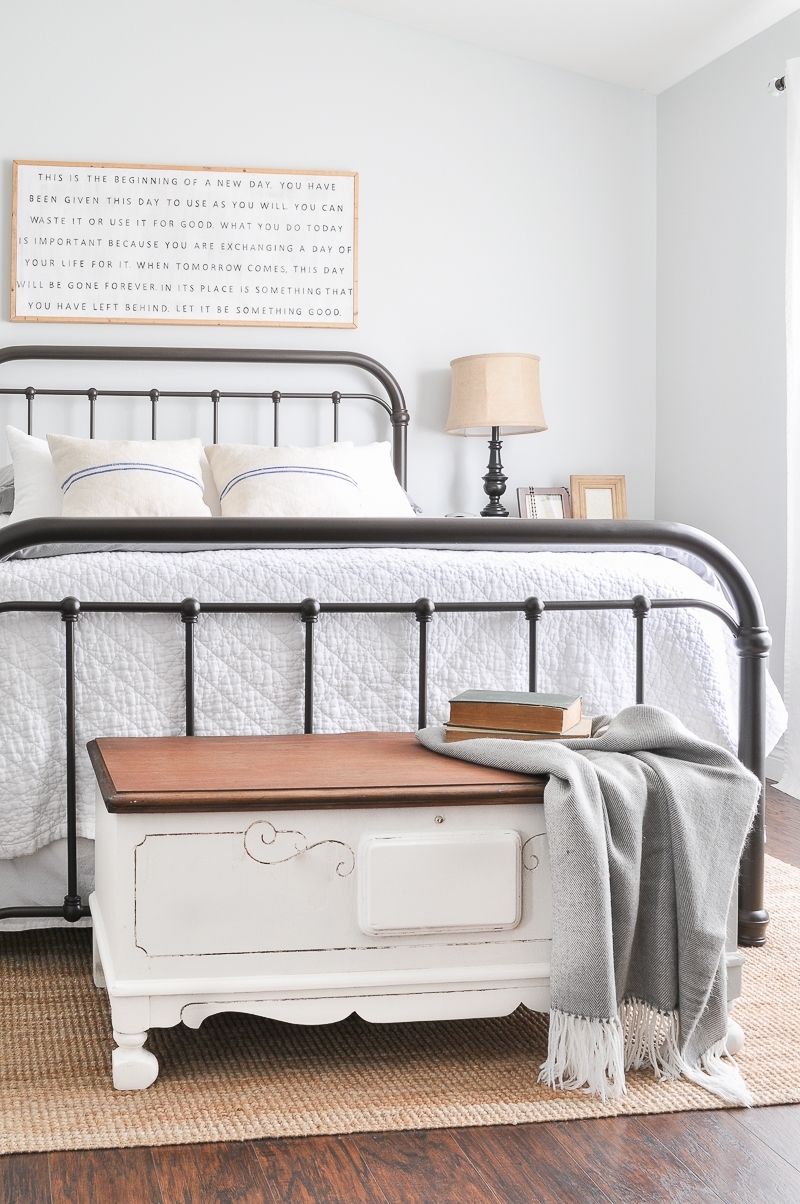 I've always loved the look of the old antique iron beds, and I love that you can find modern day versions at almost any store now. And better yet, they are affordable. We found our bed randomly at a Big Lots years ago for a steal, and I had to have it. I don't think they still carry ours, so I searched online for ones similar, and for around the same price we paid.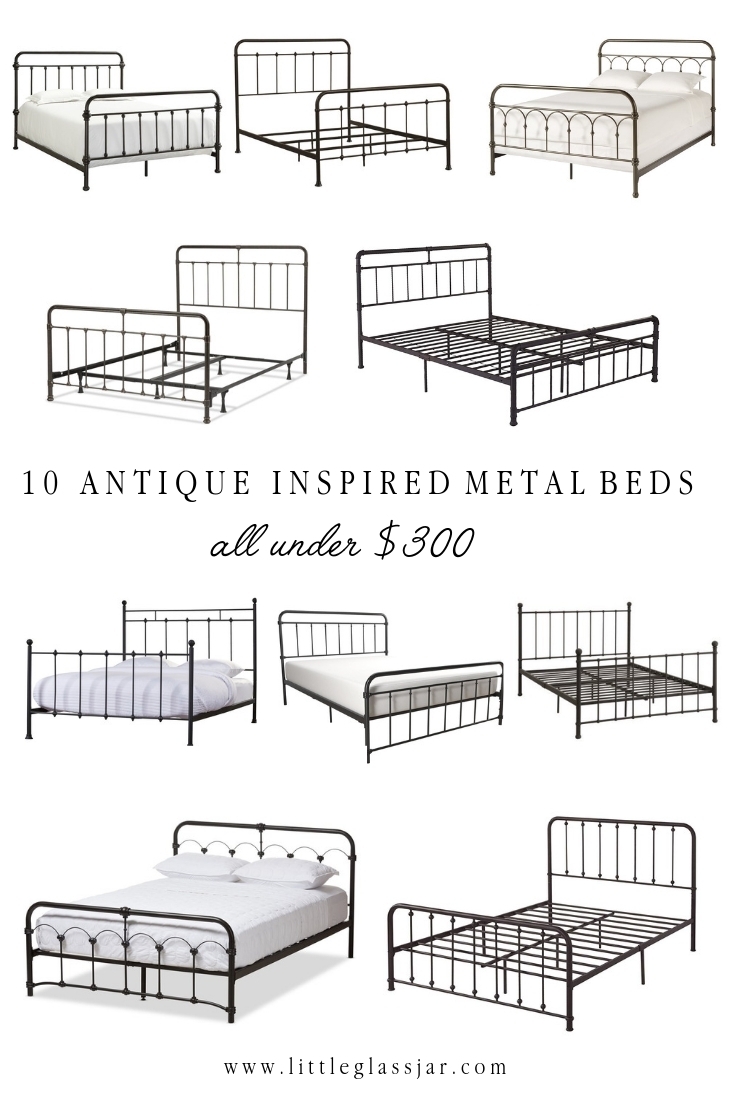 This post does contain affiliate links for your shopping convenience.
I honestly have zero complaints about our metal bed, and I'll probably never get rid of it. If we ever do decide to switch things up, I will just move it to another room. I love it that much! Also, I think these can go with any style of decor, but it fits perfectly for my farmhouse loving heart.
If you are in the market for a new bed, and you love this style, I do recommend them. I hope this post helps guide you in the right direction and you find one that you love too! Please share with me if you do!