How to Install Vertical Shiplap
This post may contain affiliate links. For more information please see our disclosure policy.
More progress has been made on our Master Bedroom Makeover for the One Room Challenge! Week 4 is time for vertical shiplap installation.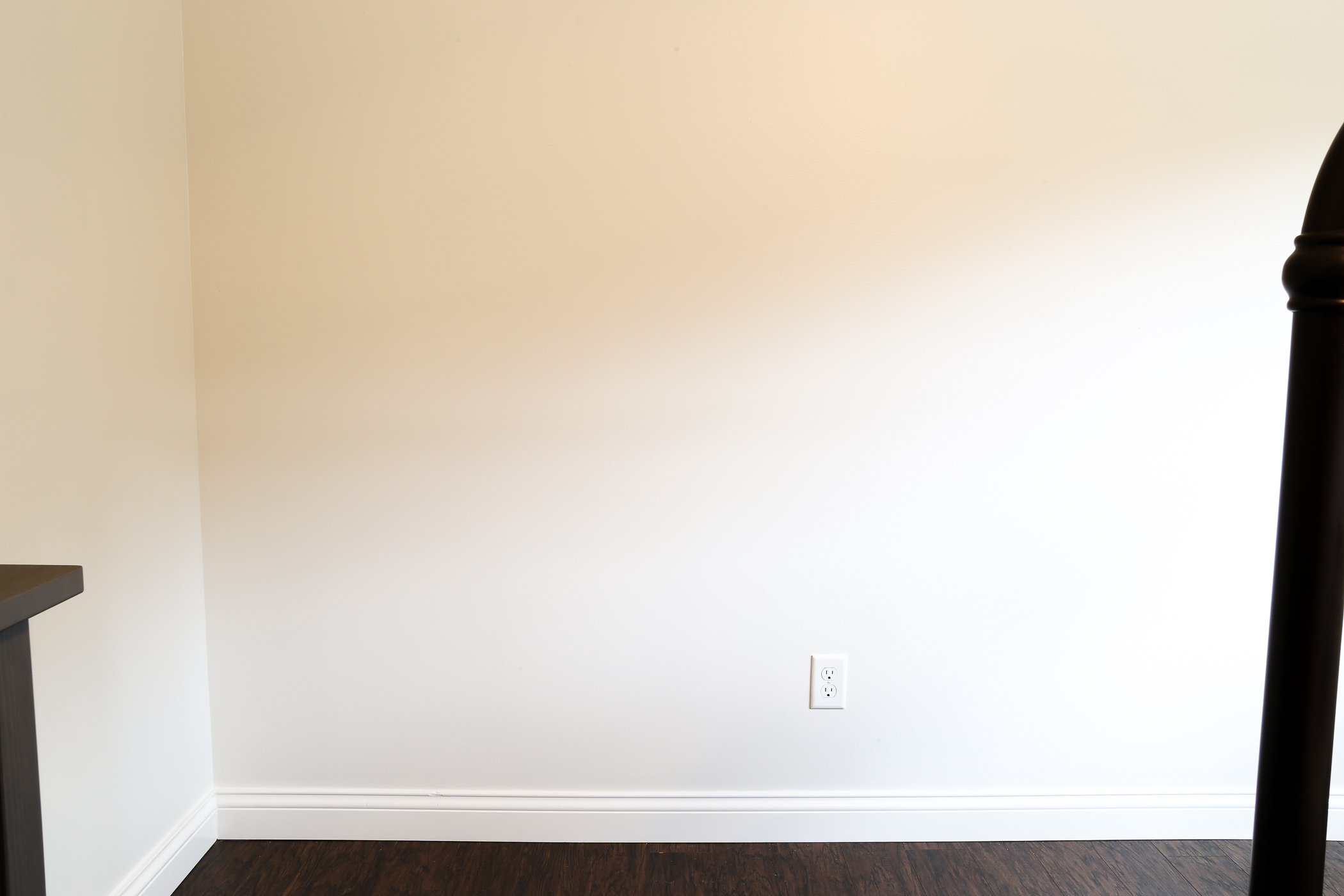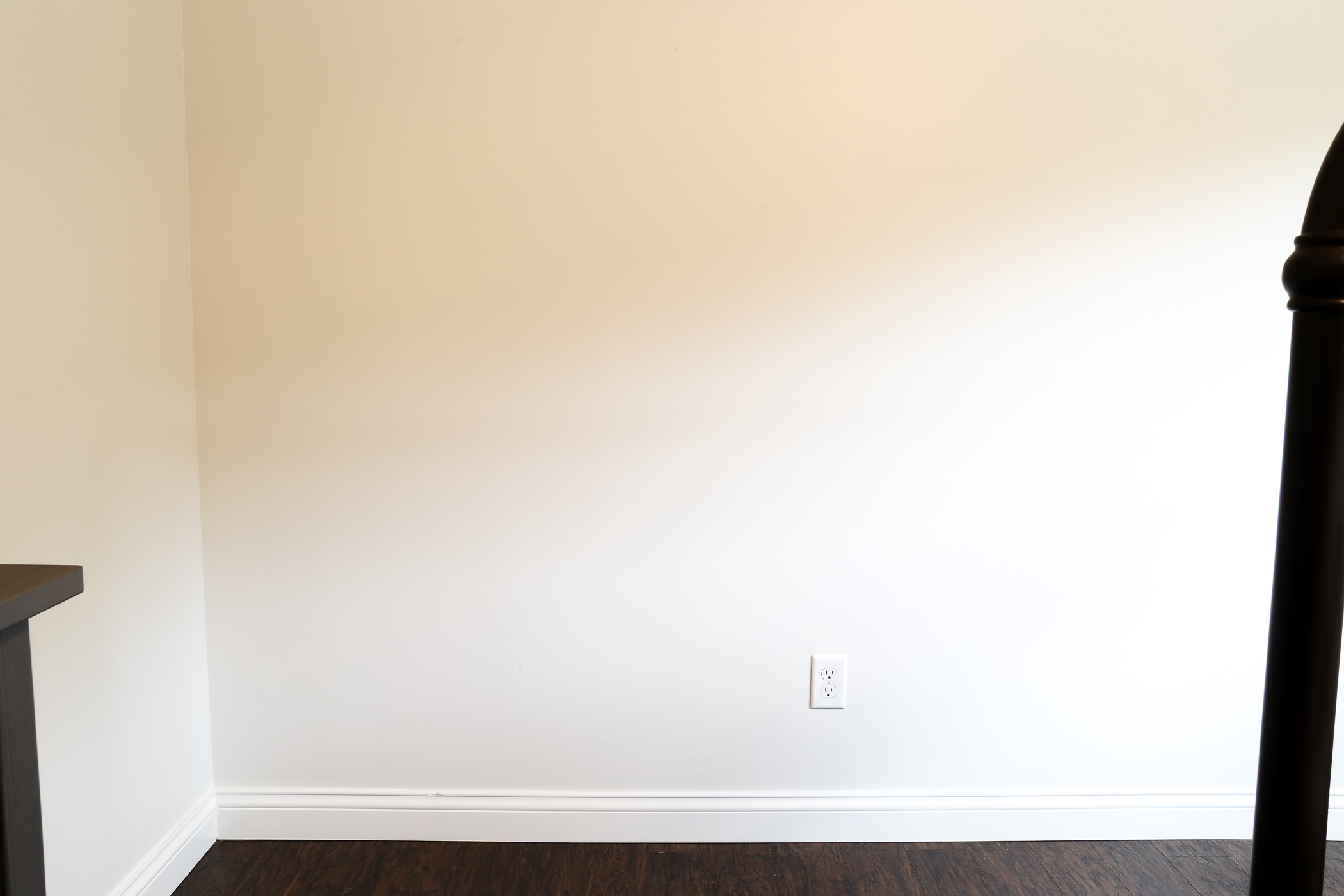 Another successful week of work accomplished on the One Room Challenge, and we have vertical shiplap installed! I did an installment just on the wall behind our bed, a little over halfway up for a nice accent.
It feels so good to have the hard work done in this space, so now I can move on to the decorating!
If you need a recap of the last couple of weeks, here they are:
Week Four – Vertical Shiplap Installation (You Are Here)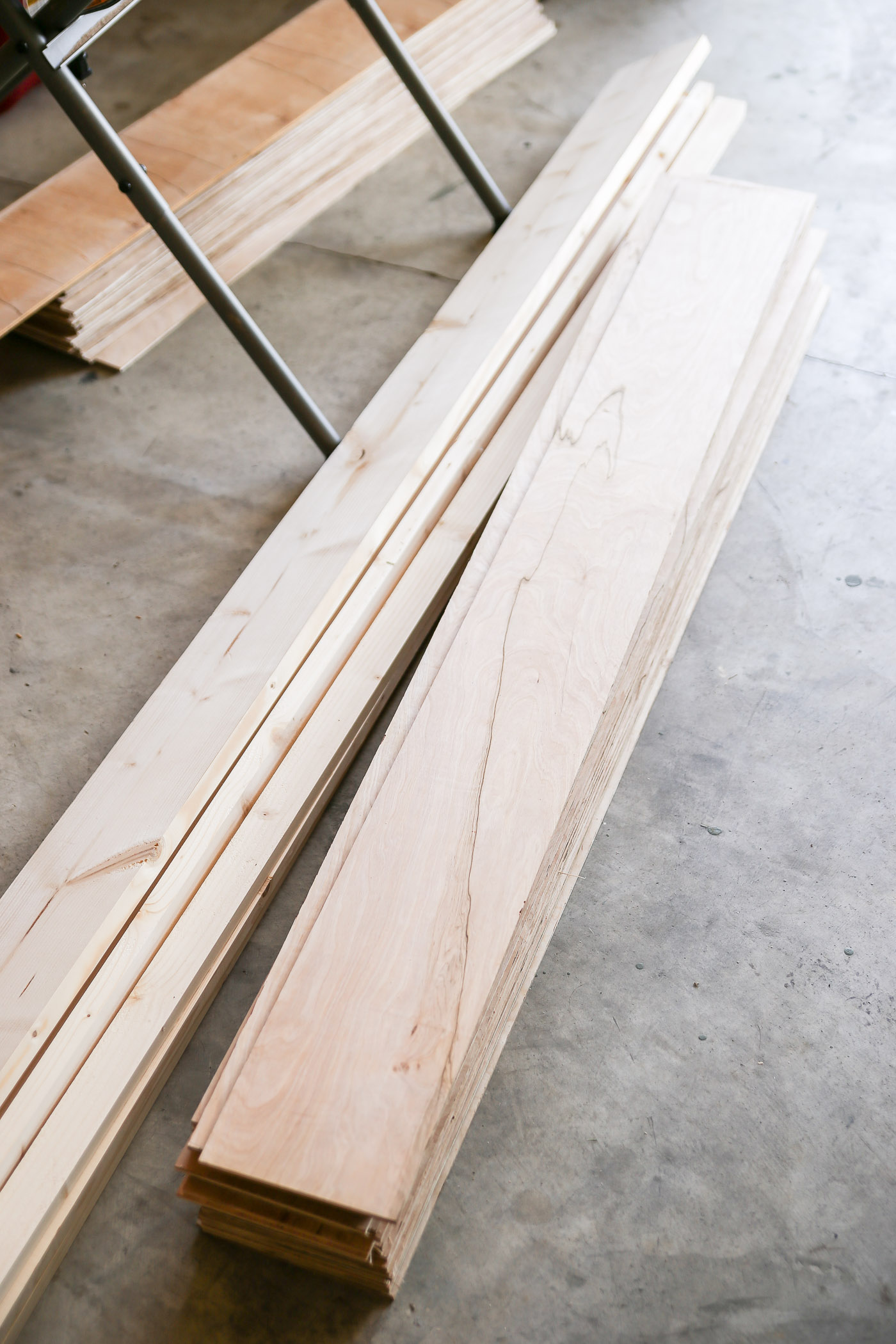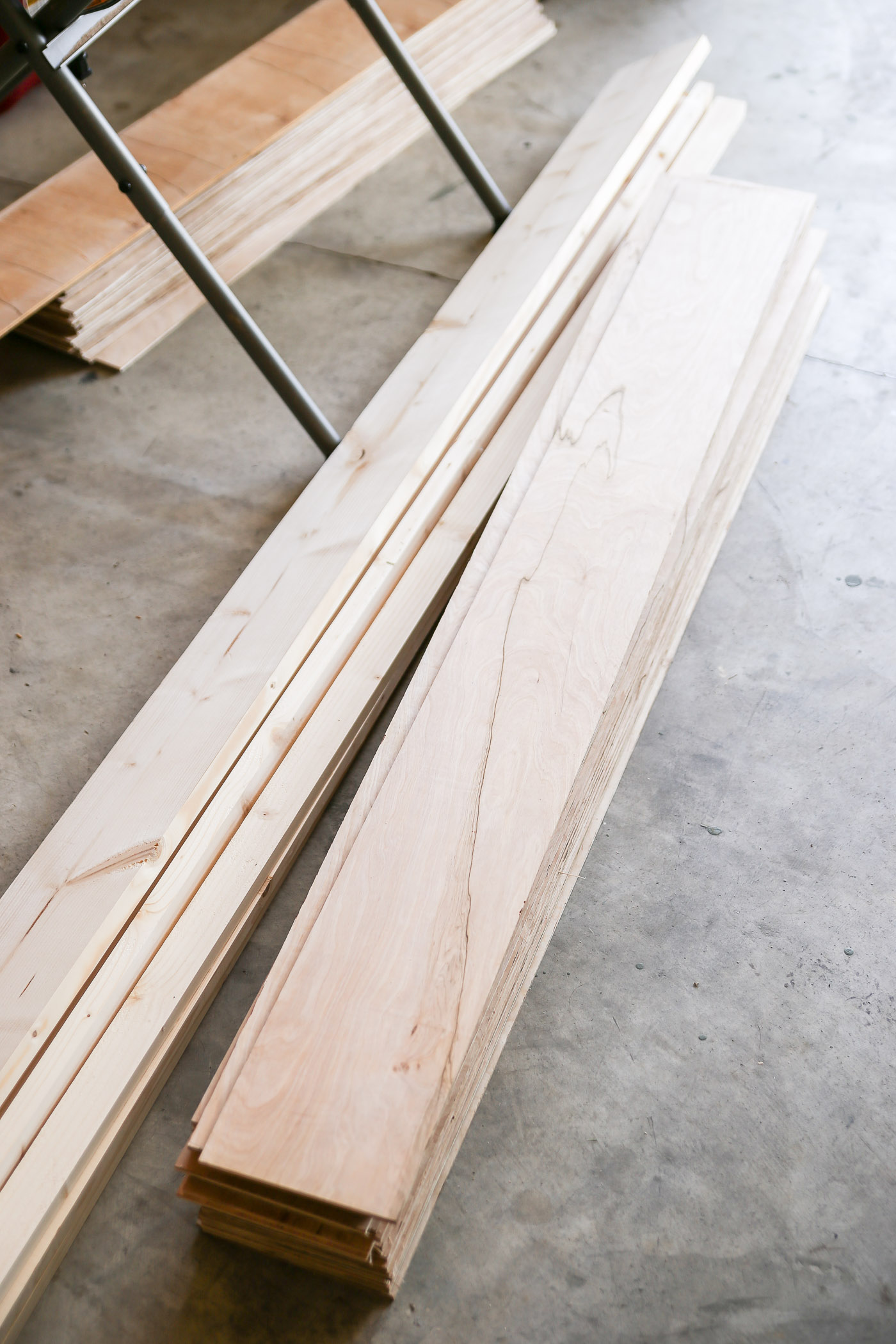 Supplies Needed for Vertical Shiplap
Affiliate links are provided below for your convenience. For more information, see my full disclosure here.
8x4ft plywood underlayment at 1/4in thick (for shiplap)
1x6in Common Board (for top cap)
Table Saw
Sanding Block
Nail Gun and Nails (I used 1in nails for the shiplap and 2in nails for the top cap)
2 Nickels (used for spacers)
Level
Wood Filler (optional)
Caulk
Paint/Paint Brush/ Foam Roller
Instructions for Vertical Shiplap
Cut all your wood. When I went to Home Depot to purchase the 8x4ft sheets of plywood, I had their cutting center rip down the sheets to 12 inch wide 8ft strips. Our stores policy only allows 12in or higher cuts now, so we had to use our table saw to cut the 12 inch strips down to 6 inch. I used our miter saw to cut down the length to the height I wanted on our wall. I also cut down the 1x6in common board for the top cap as well.
Once all my wood was cut, I used a sanding block to sand all the edges of the plywood strips.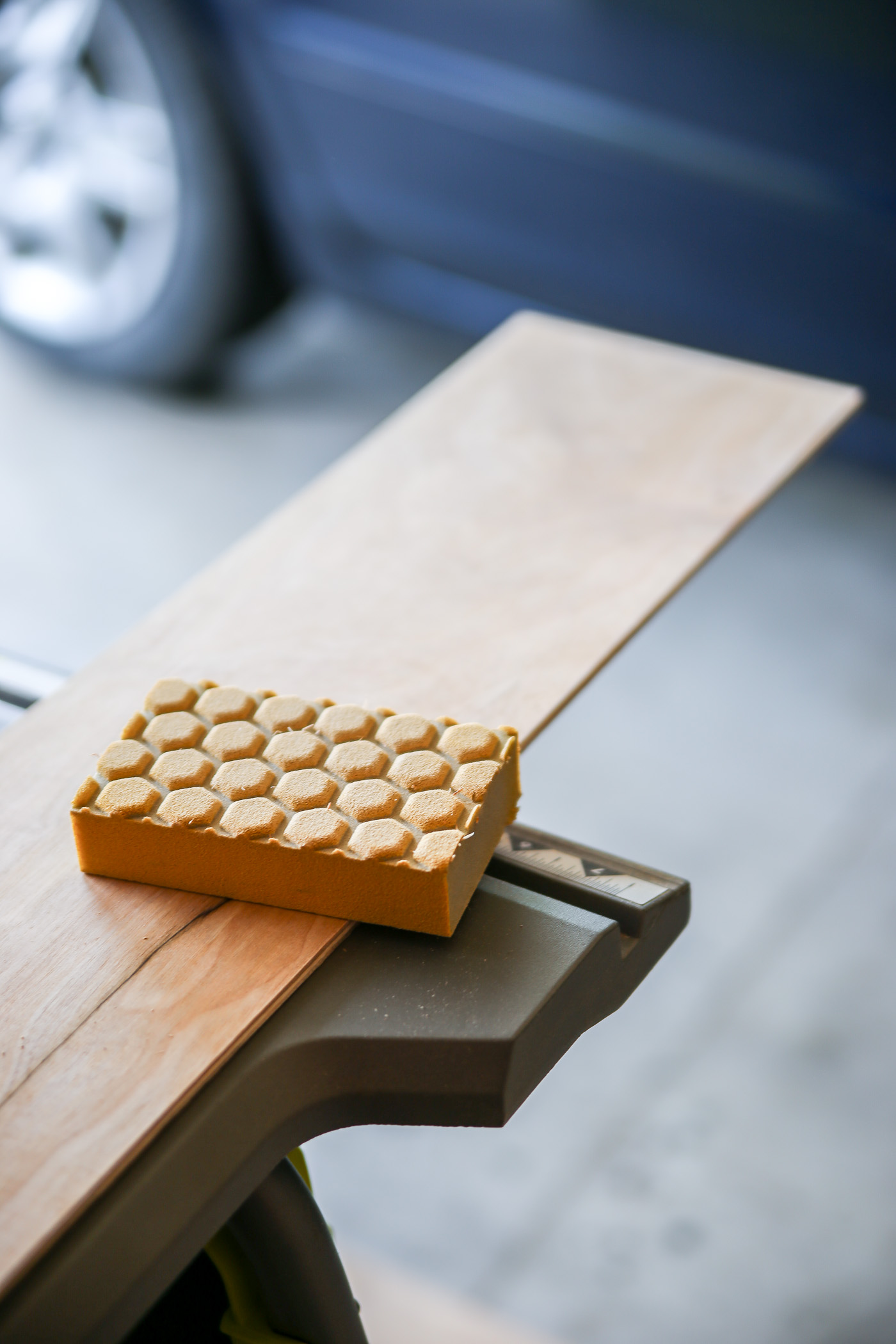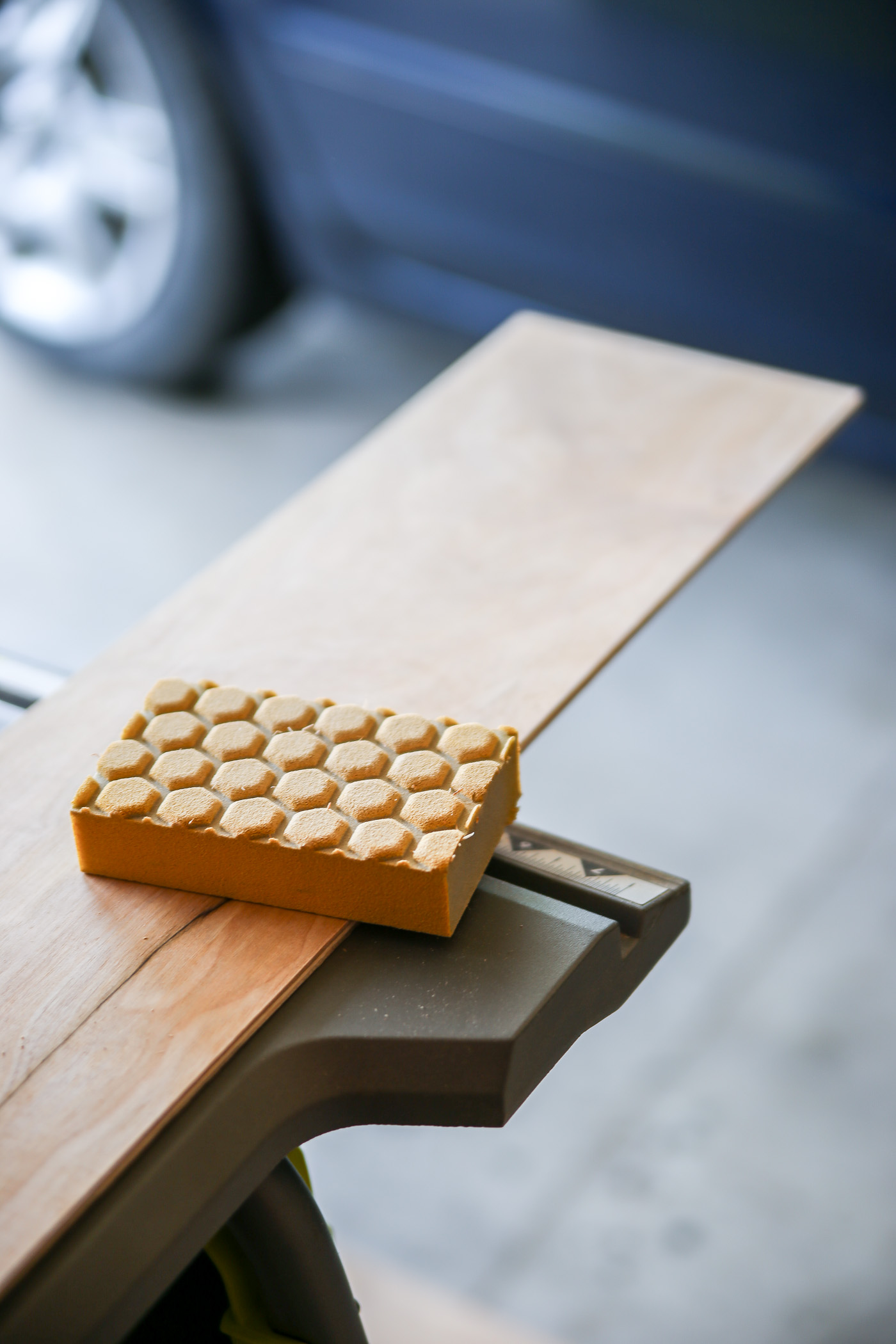 3. I started installing my vertical shiplap strips from the center of the wall. Typically I would have added liquid nails to the back of each strip, but chose not to this time just in case we ever wanted to remove it. Using my nail gun and 1in nails I installed each strip one my one, using nickels as spacers. I used my level to make sure each strip was straight.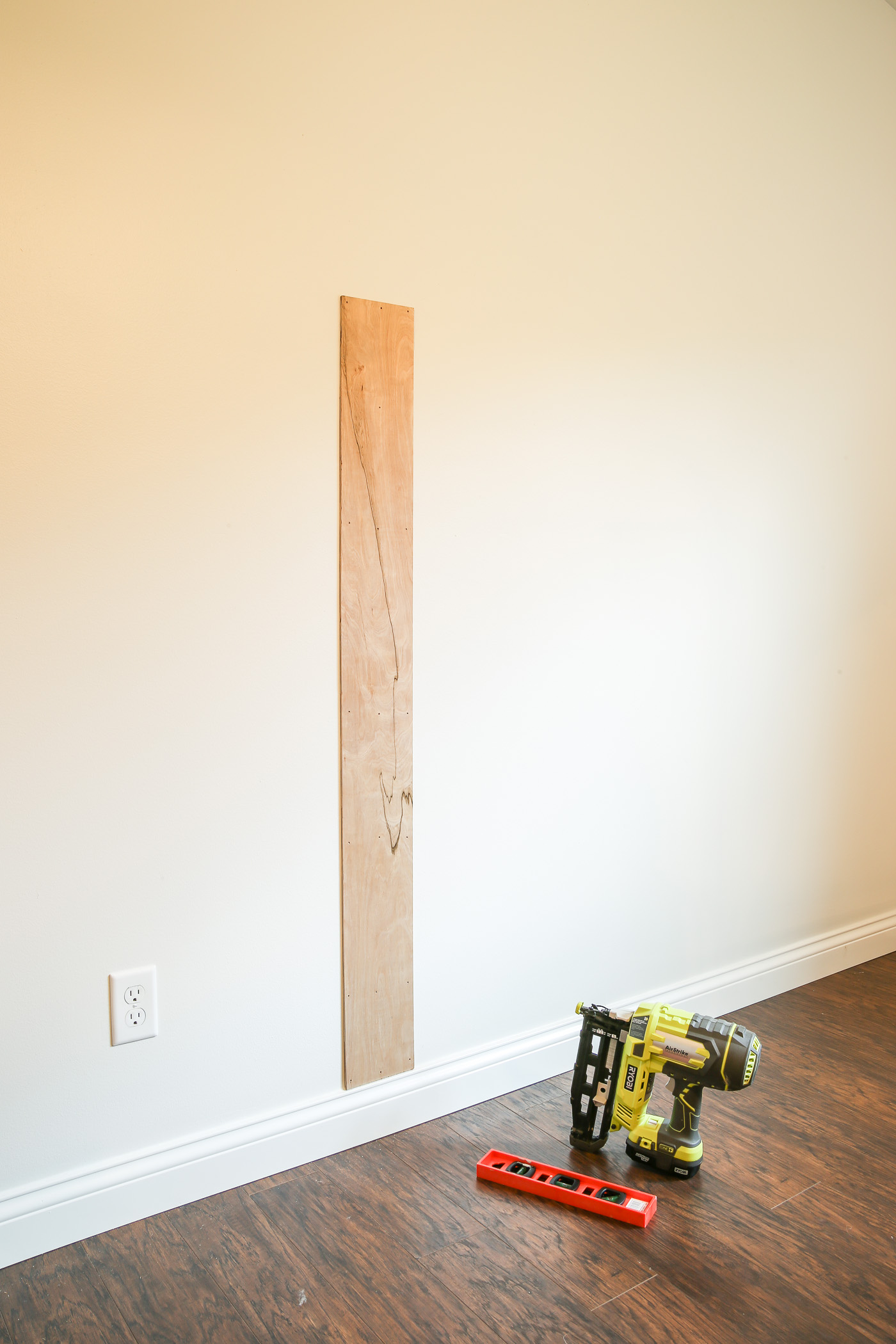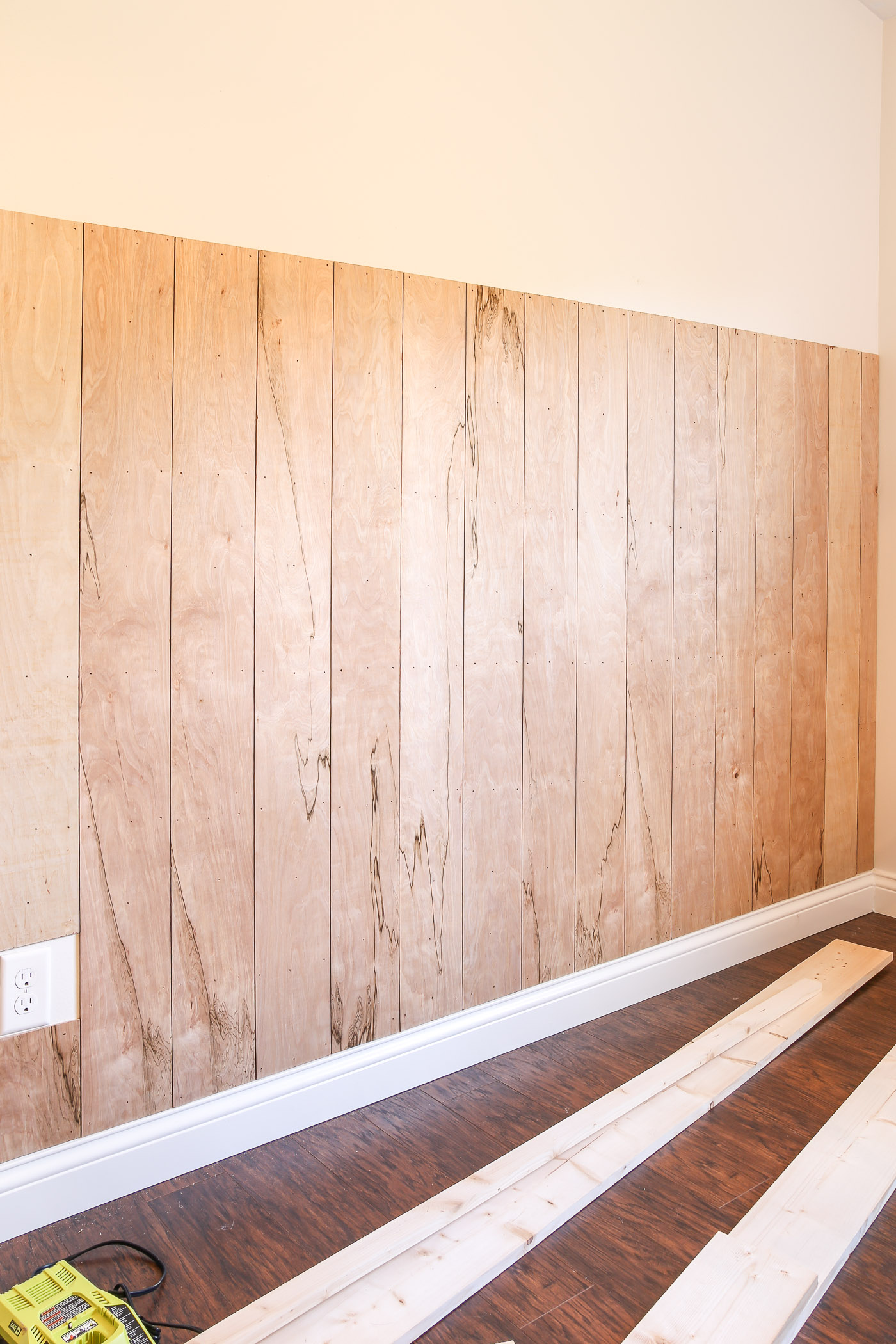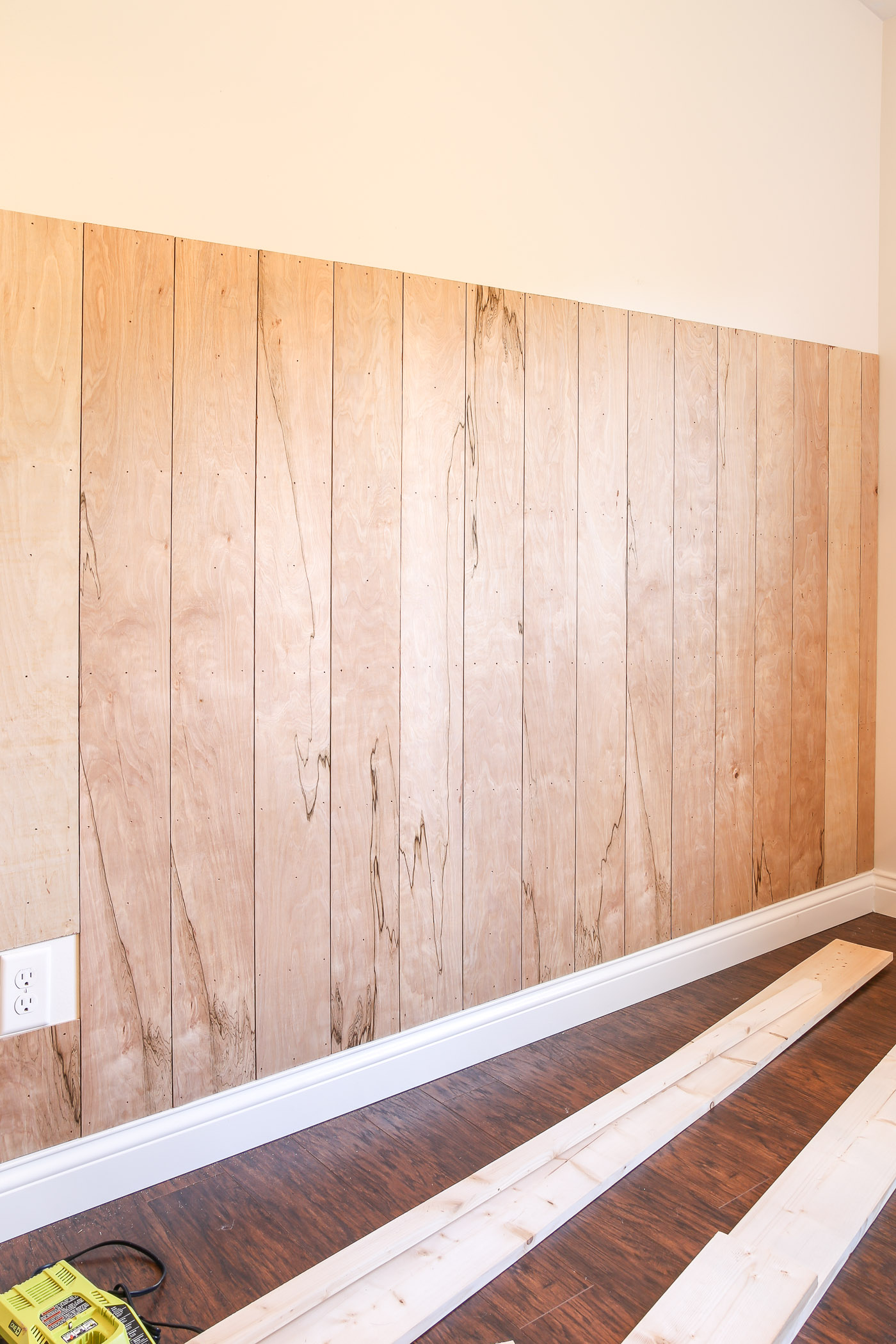 4. Once all vertical strips were installed, I added the top 1x6in common board with 2in nails.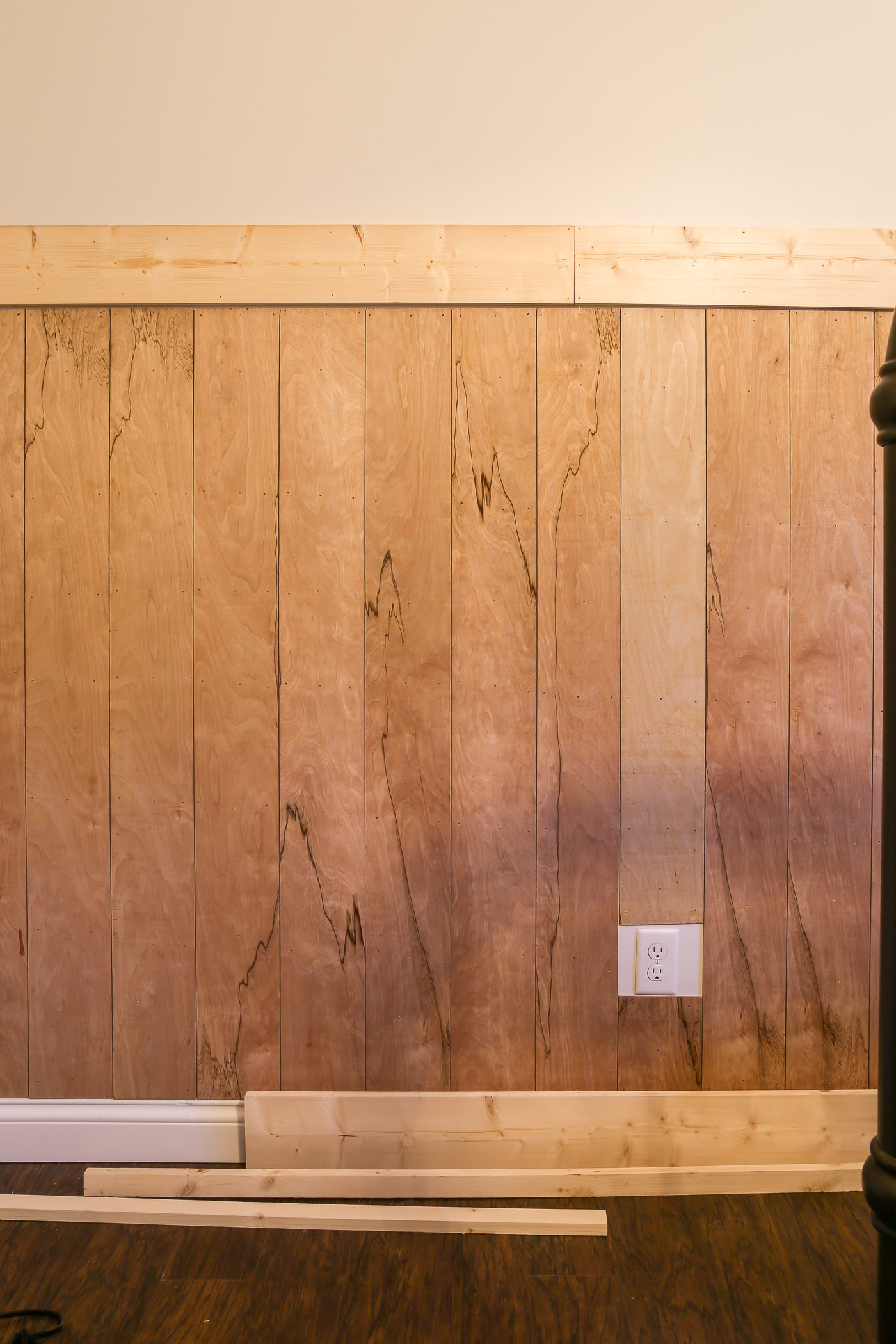 5. After all boards were installed, I used wood filler to fill in all the nail holes (this is optional for a cleaner look), I used caulk where the boards met the corner walls, and where the strips met the common board top cap.
6. I used two coats of primer and two coats of white paint. A foam roller works best for shiplap.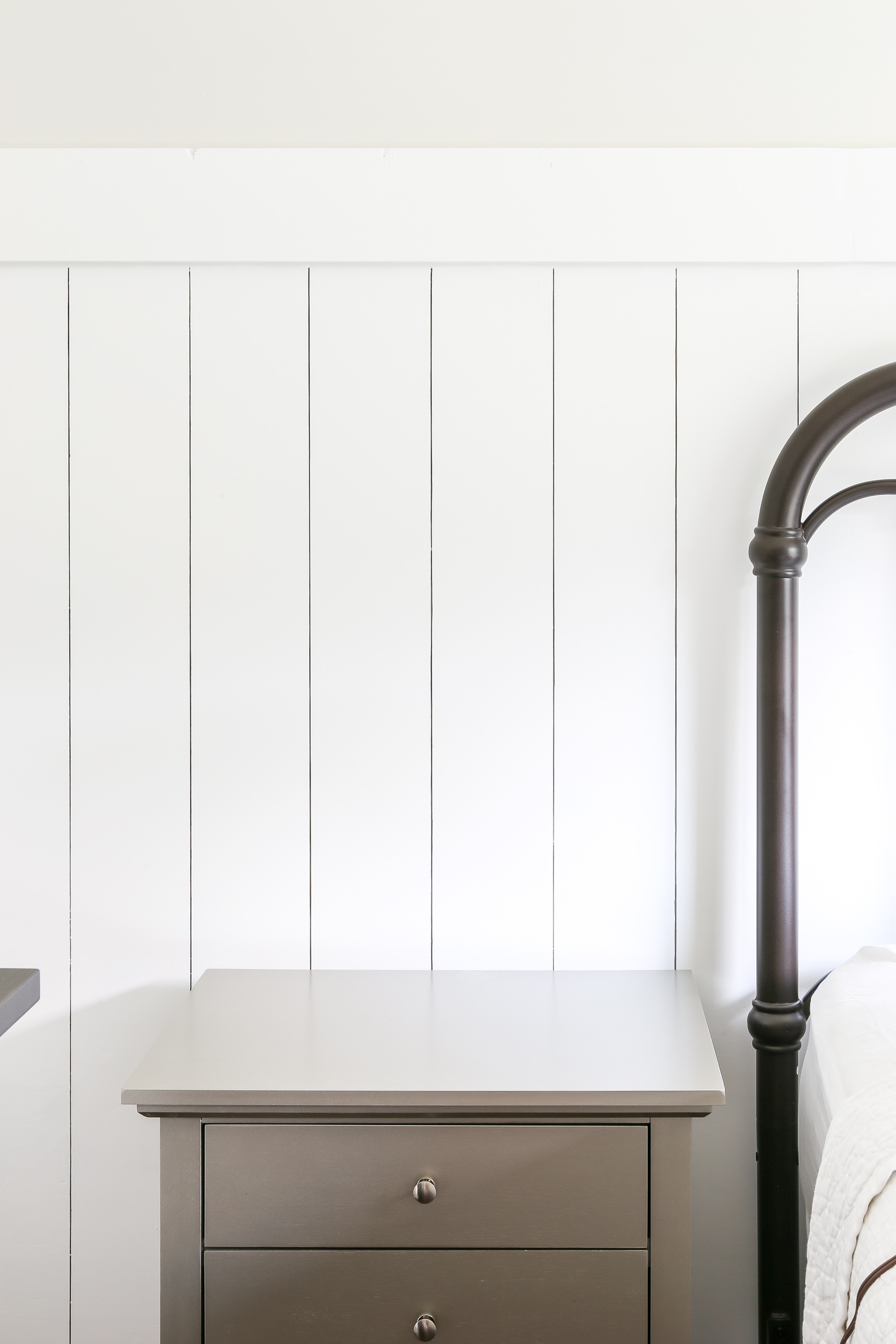 For the sake of the big reveal in a few weeks, I'm just giving you a little peek!
It definitely gives this room more depth and character. And now I am dying to decorate!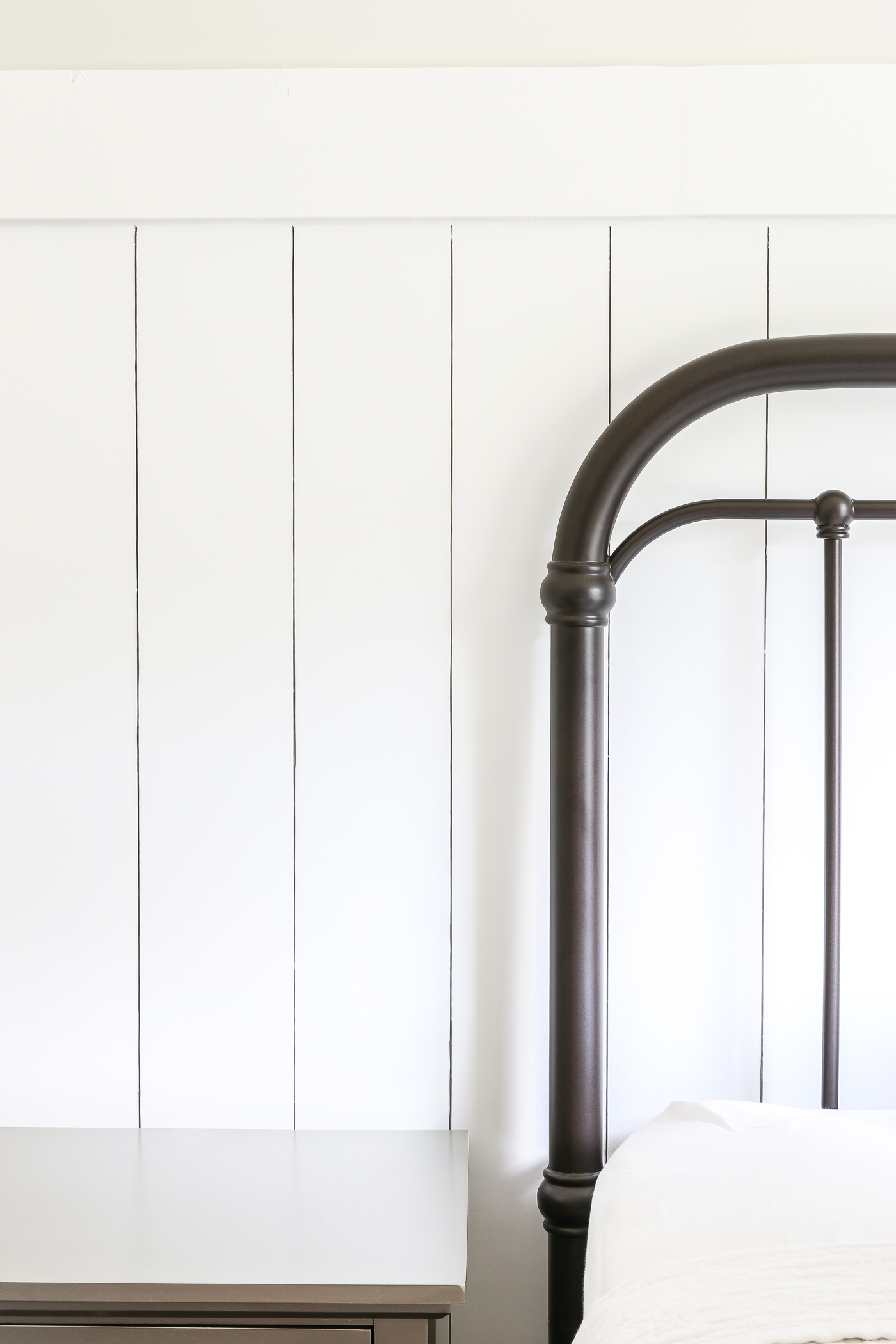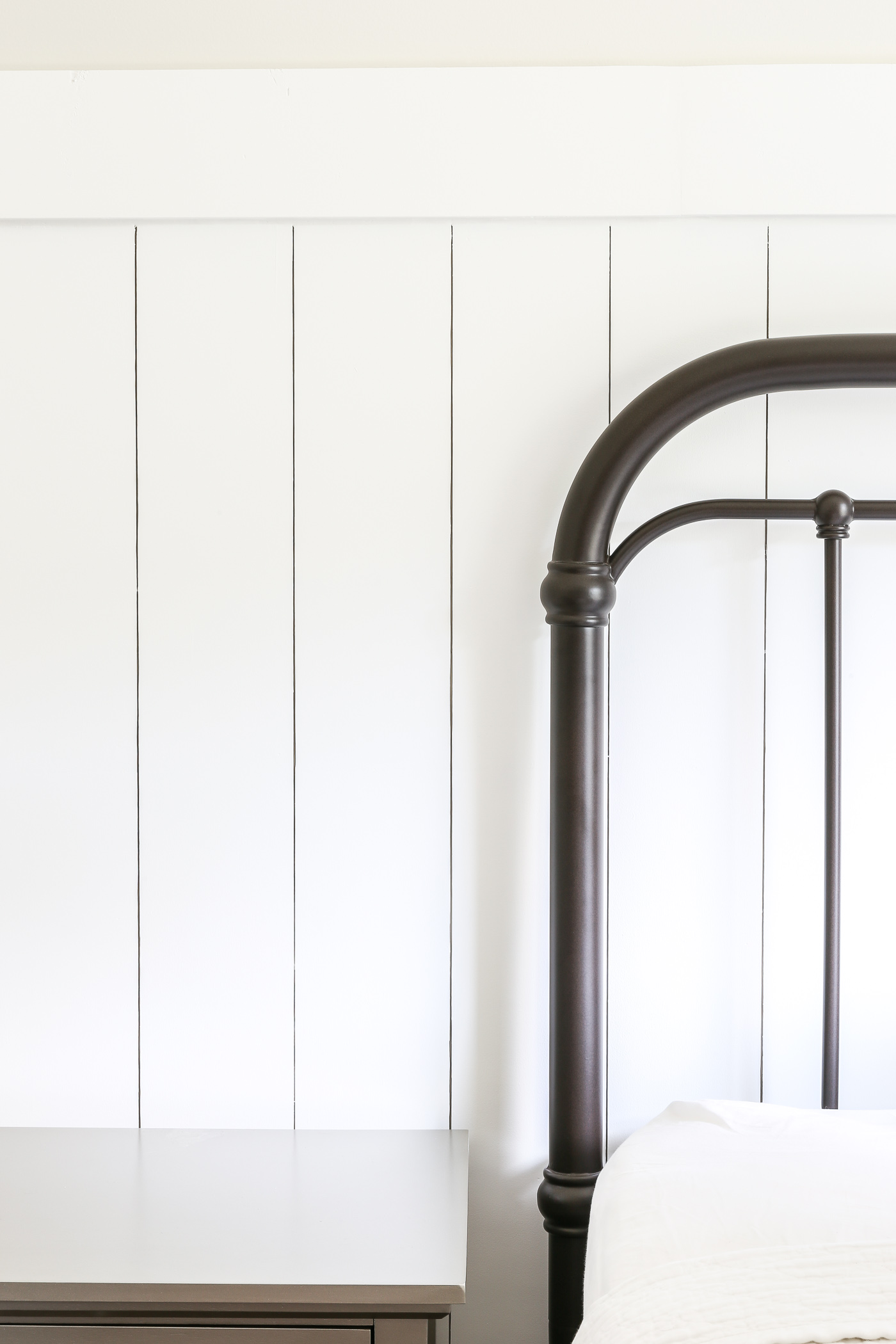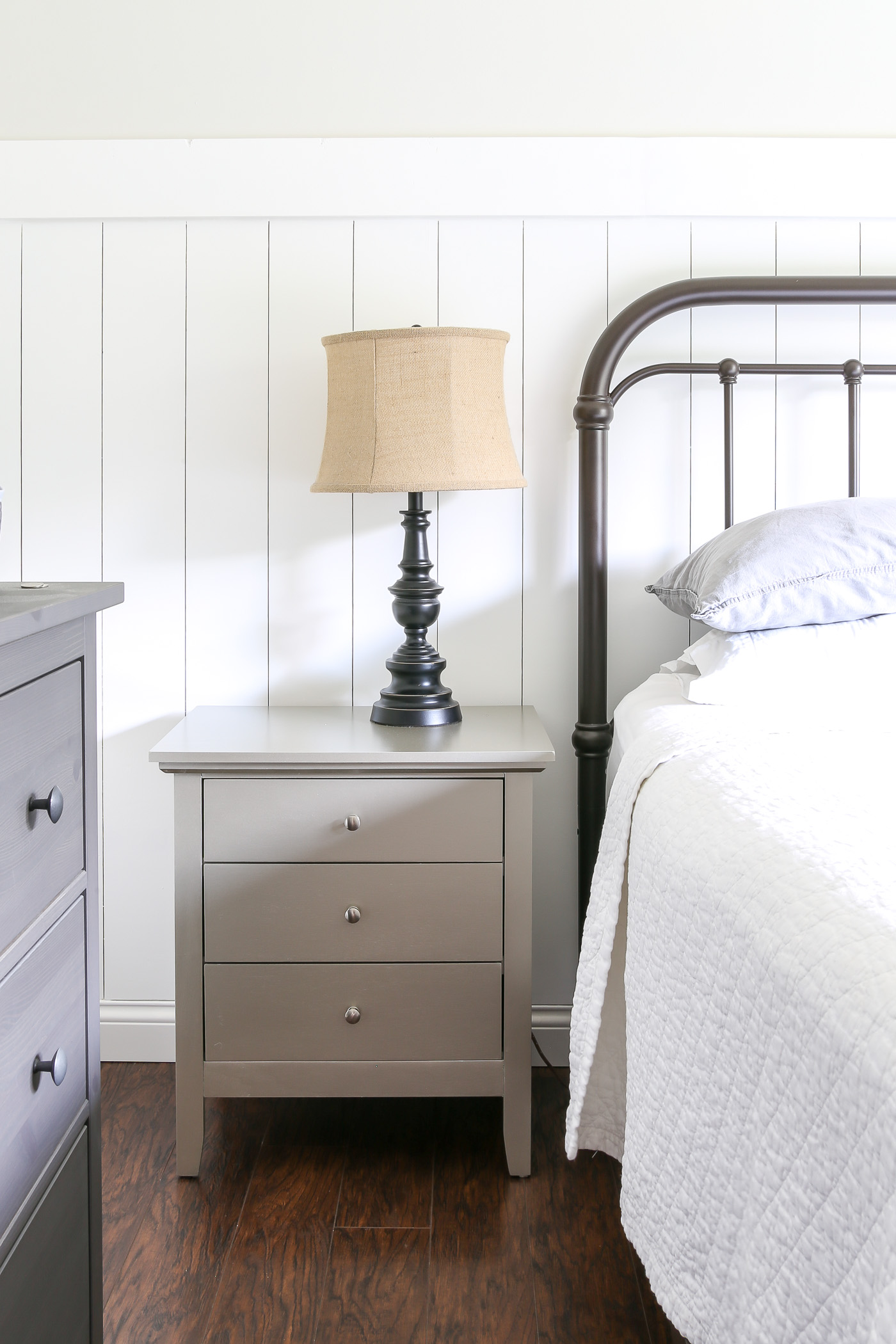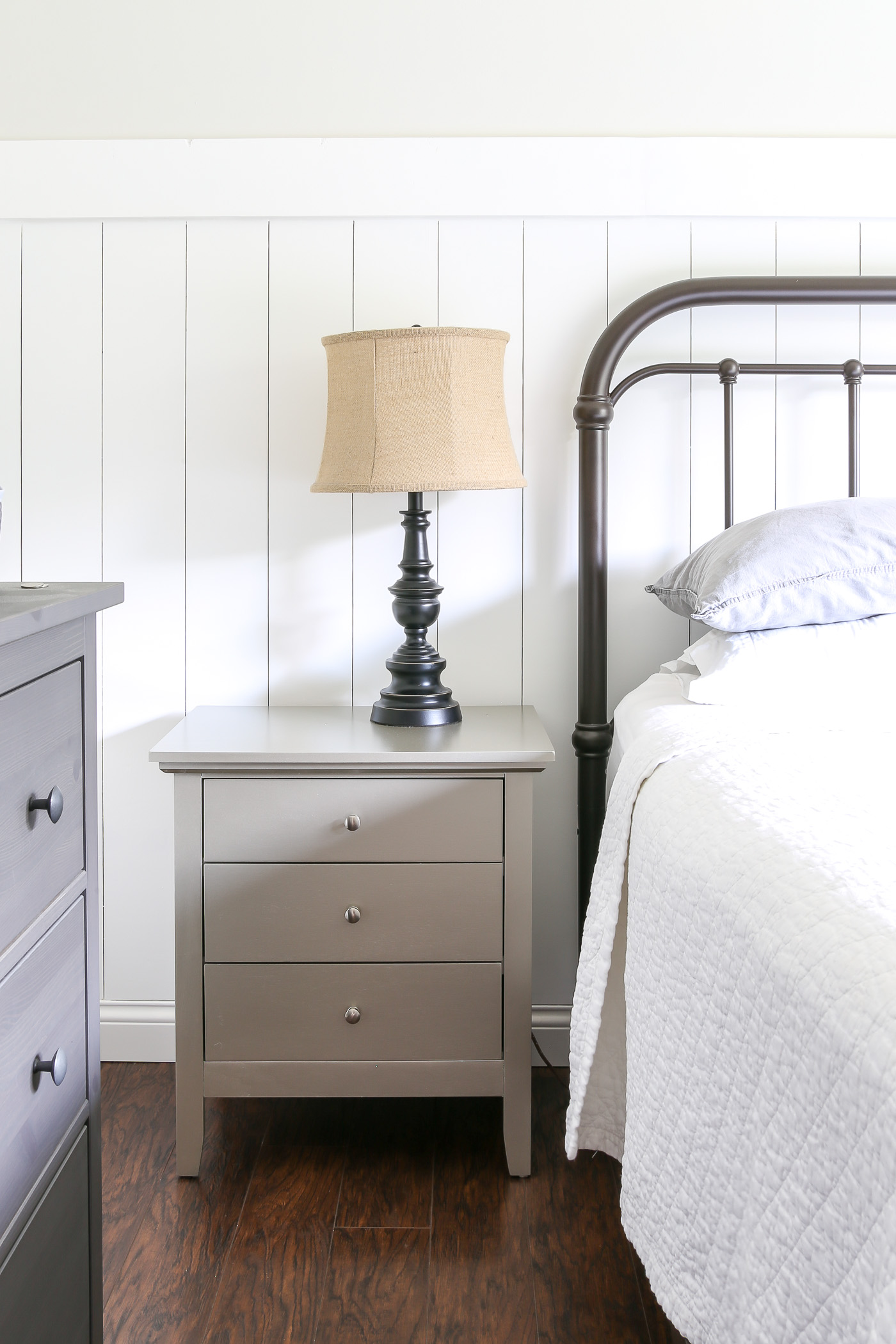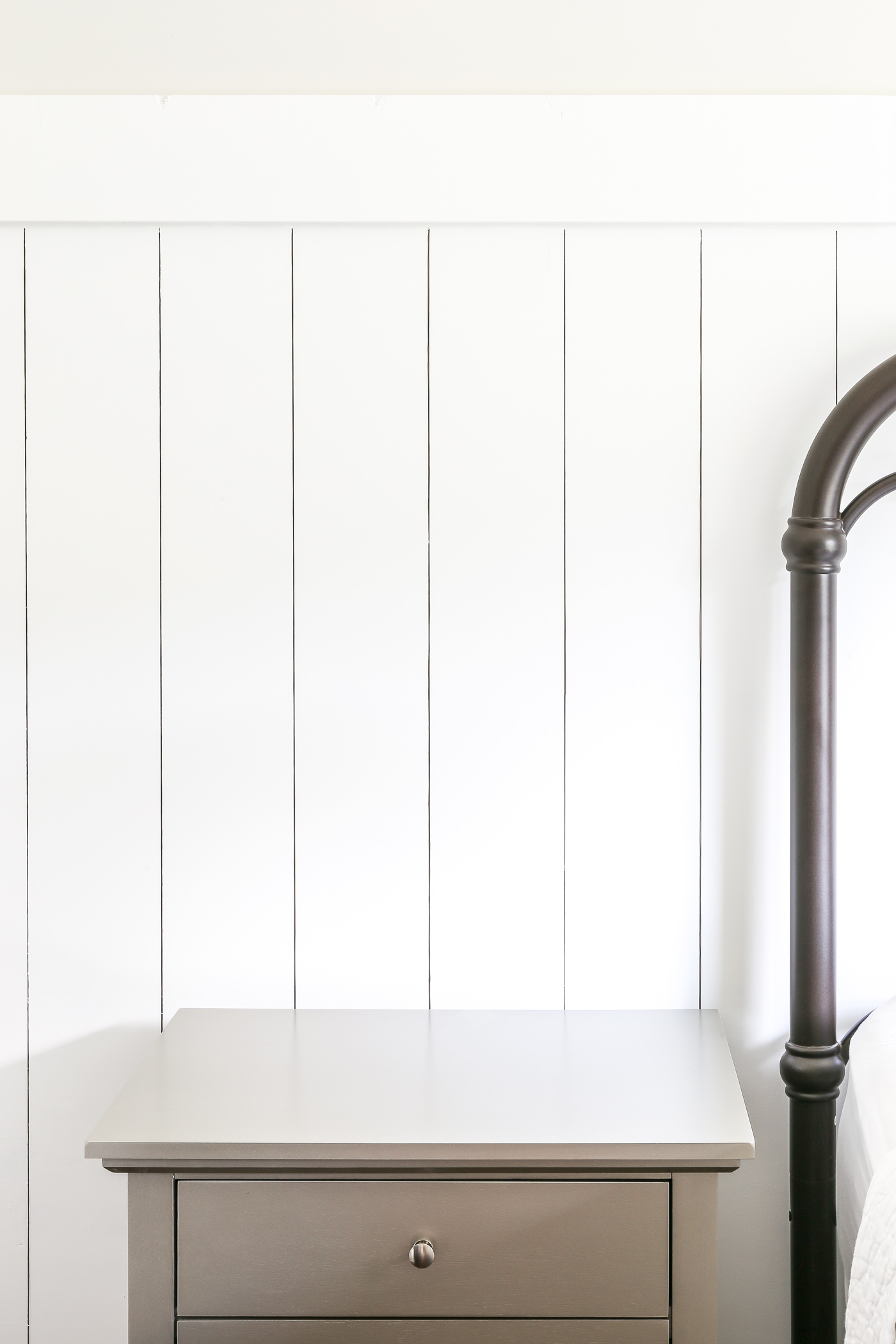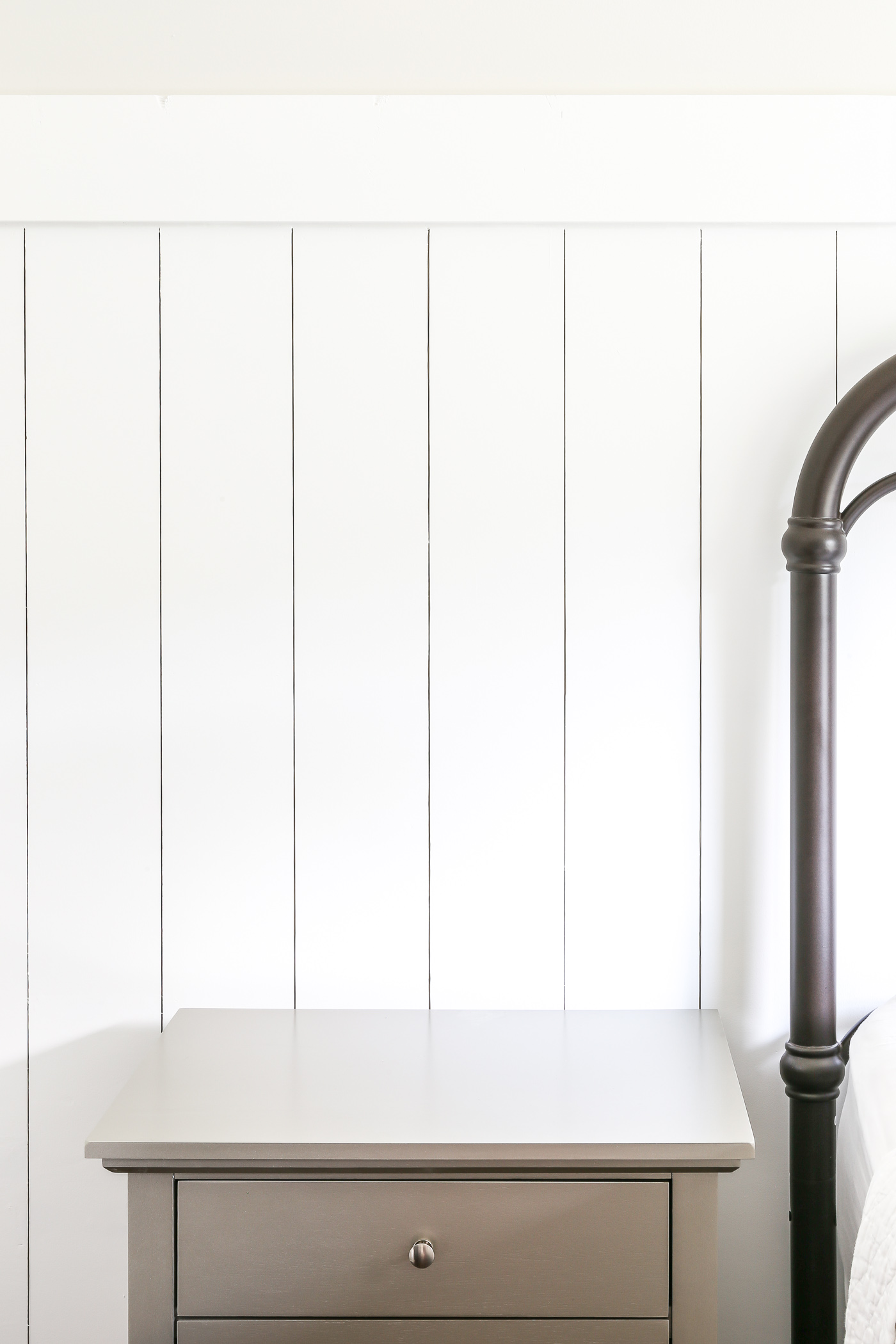 Pin Vertical Shiplap Installation for Later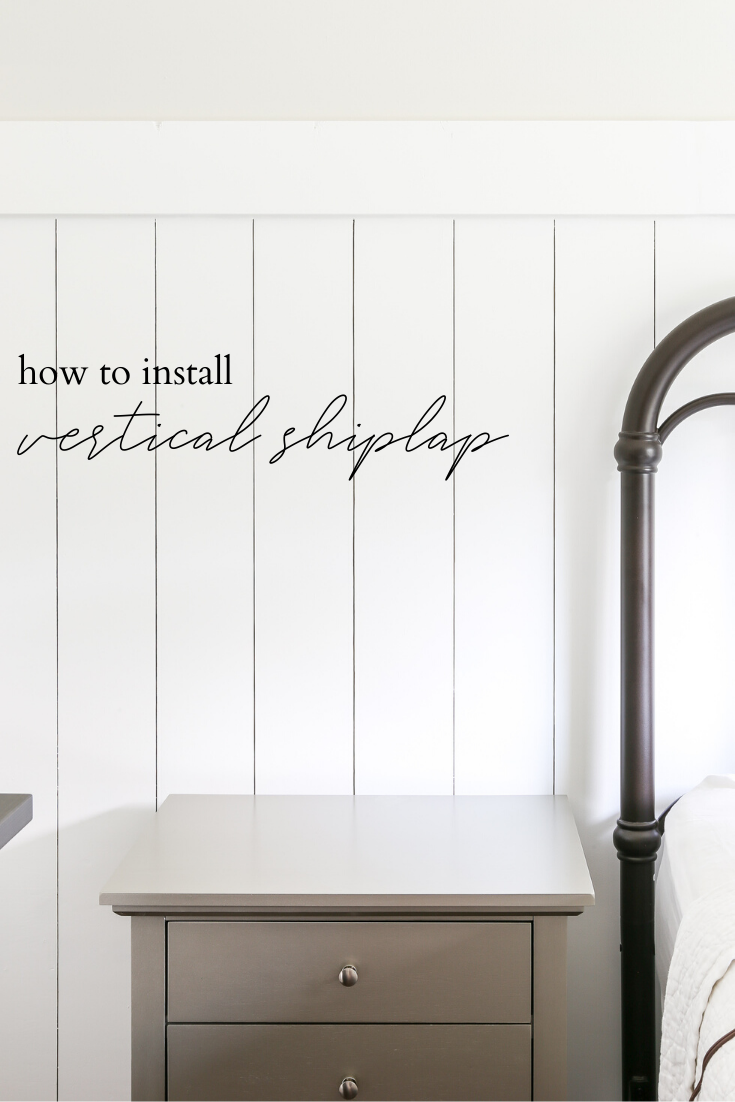 I'm not a hundred percent sure what I'll be throwing at you next week, but it will be some decorating fun!
So as always, stay tuned!
---
F O L L O W A L O N G
Facebook | Instagram | Pinterest | Twitter
---