Chalk Painted Dairy Bottles
This post may contain affiliate links. For more information please see our disclosure policy.
I am a complete sucker for jars. I have two big storage containers full of glass jars in our basement that I have collected over the years at flea markets and antique shops. Each one is so unique and is such a great way to add a little vintage style to any room, or just to use as a cute way to organize. I have them all over our house. Recently on a trip to Michaels, I found these adorable glass Dairy milk bottles. Michaels always has random project ideas around their store and that is where I found the idea to add some chalk paint to the bottles. These DIY Chalk Painted Dairy Bottles were an quick and easy project, and I love the way they turned out. I am going for the farmhouse look in our kitchen so these were a perfect addition. I put candles in them, but you could also use them for seasonal flowers, pencils, really anything you want. Enjoy!
SUPPLIES NEEDED:
Glass Dairy Bottles
Painters Tape
Chalk Paint
Paint Brush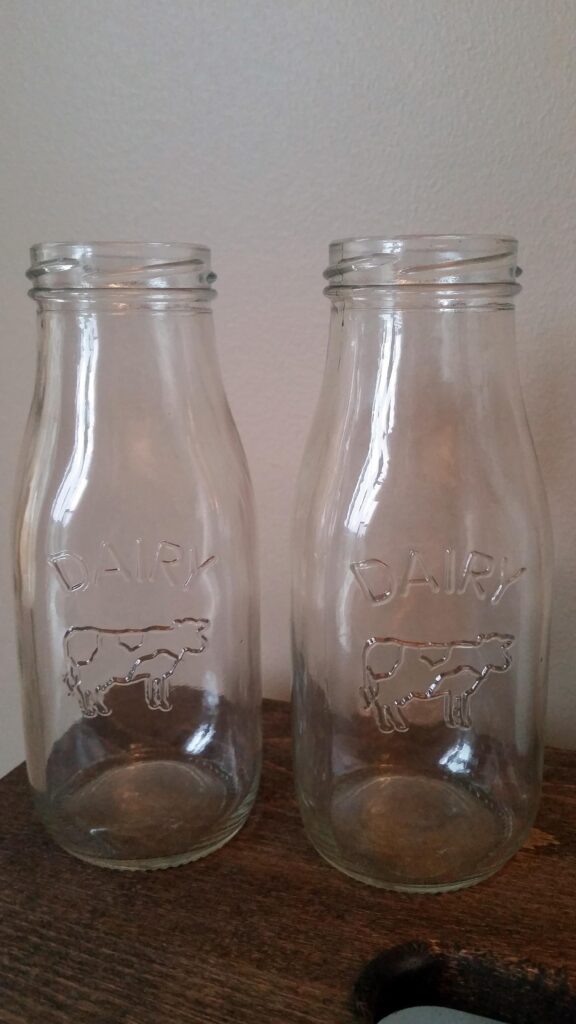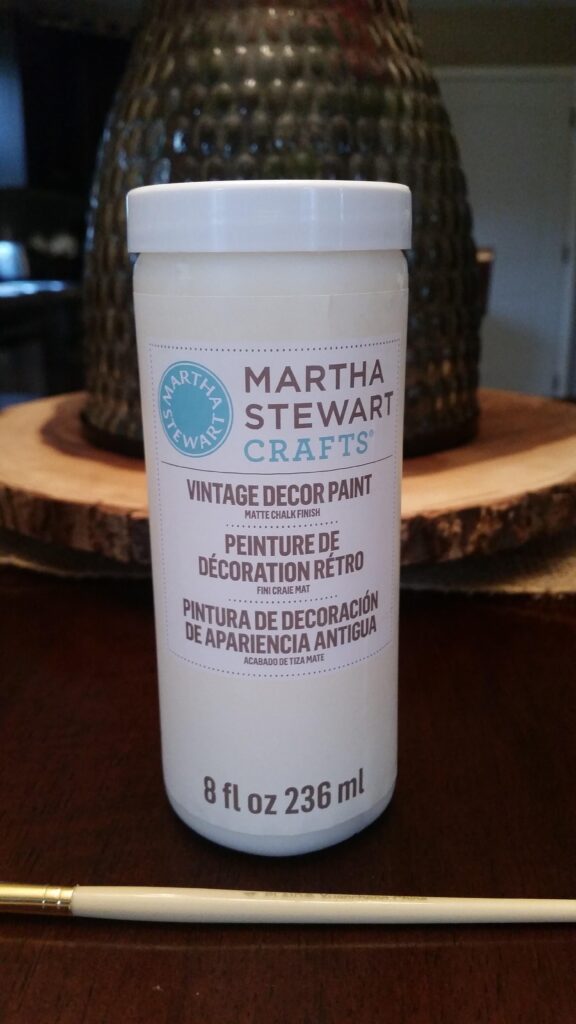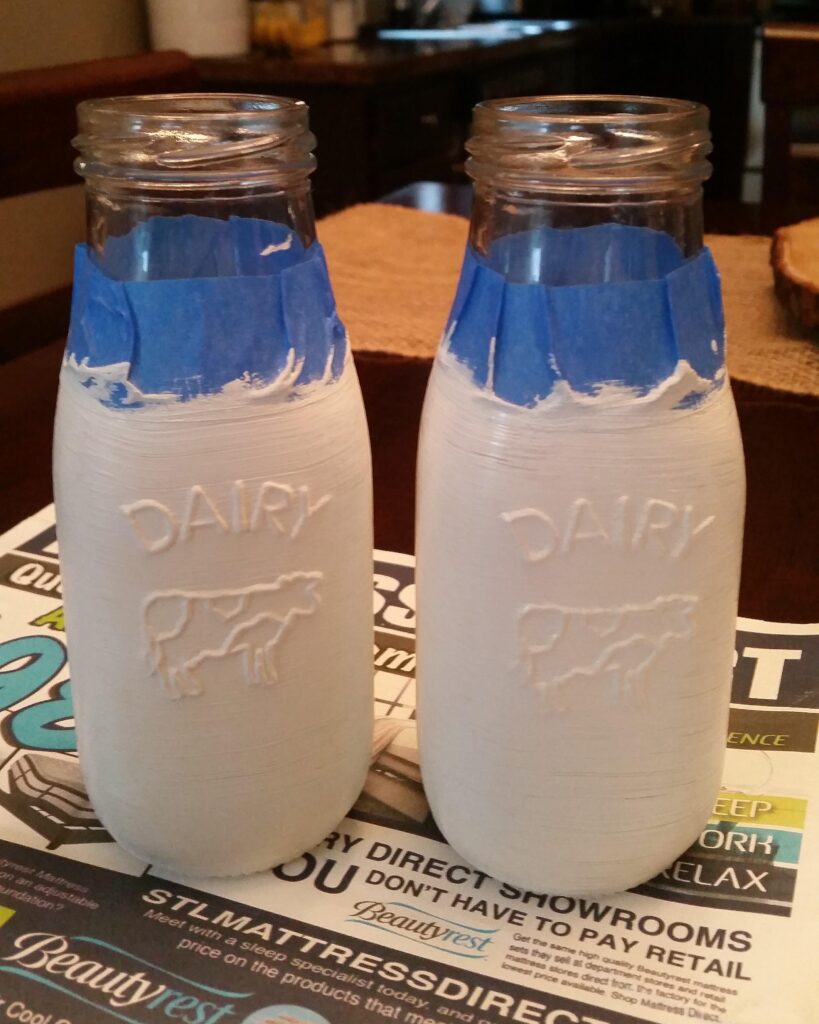 DIRECTIONS:
Tape glass dairy bottles off 2-3 inches from top with painters tape
Paint below painters tape with chalk paint
Let dry, then remove tape