City GPS Coordinates Sign
This post may contain affiliate links. For more information please see our disclosure policy.
What a day! I took off work until Monday from my big girl job so I could knock out some house projects. I started today early at Lowes picking up some Sherwin Williams paint (yes they sell it there now!) for our master bedroom, which was a mess! Once upon a time I got a sudden urge to paint an accent wall navy blue, and that was a mistake to say the least. I love the color, but it just clashed so bad with everything in our room. So I am not sad to see that wall go! It's now a beautiful light, bright Saxon Grey! Beyond relieved to knock that off our to-do list!
I also finished up another little DIY project today too. I love numbers. And obviously I love DIY signs. I've seen so many custom city signs, and those latitude/longitude signs and I just love them. I thought I'd create one of my own! I went to this awesome site where you can type in a city or an address and it will give you the exact coordinates! I loved how the GPS coordinates looked, and how they had such a special meaning considering this is the city we bought our first house in. I cut some wood, and used the same trace method I did on my previous DIY Wood Shim Sign. I painted the numbers with just some white craft paint and then sanded over them once they were dry to give the faded, old look. I love love love how it turned out!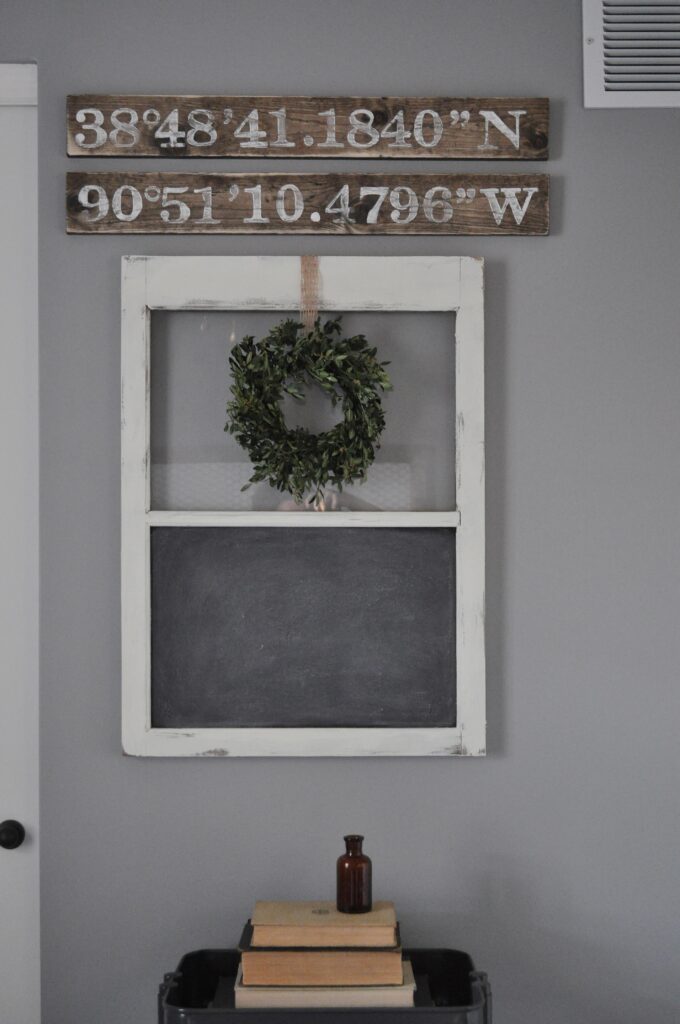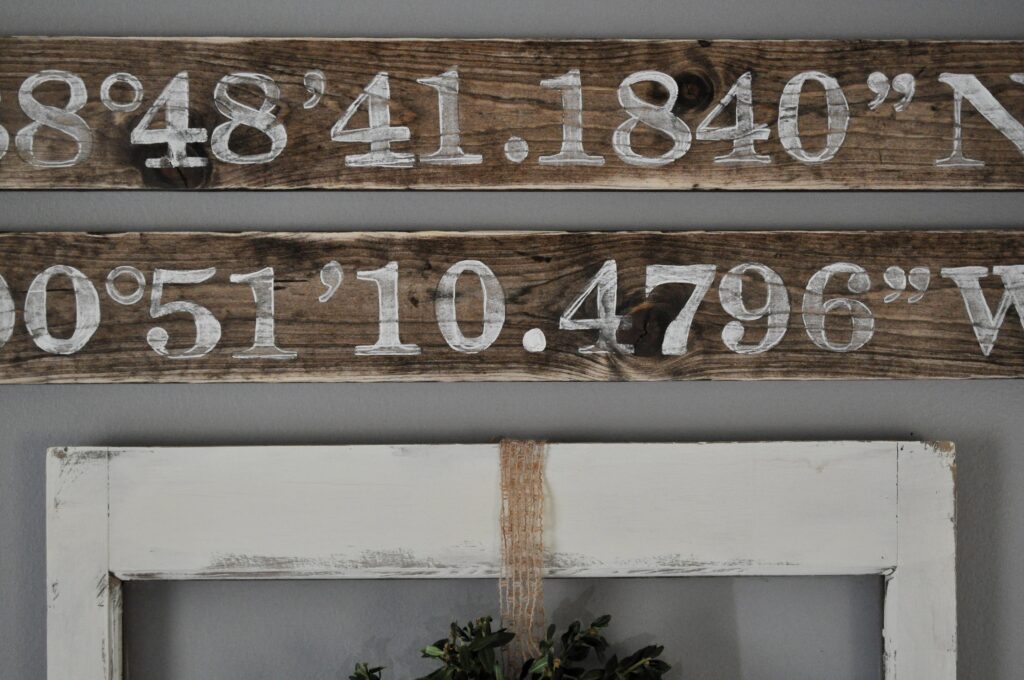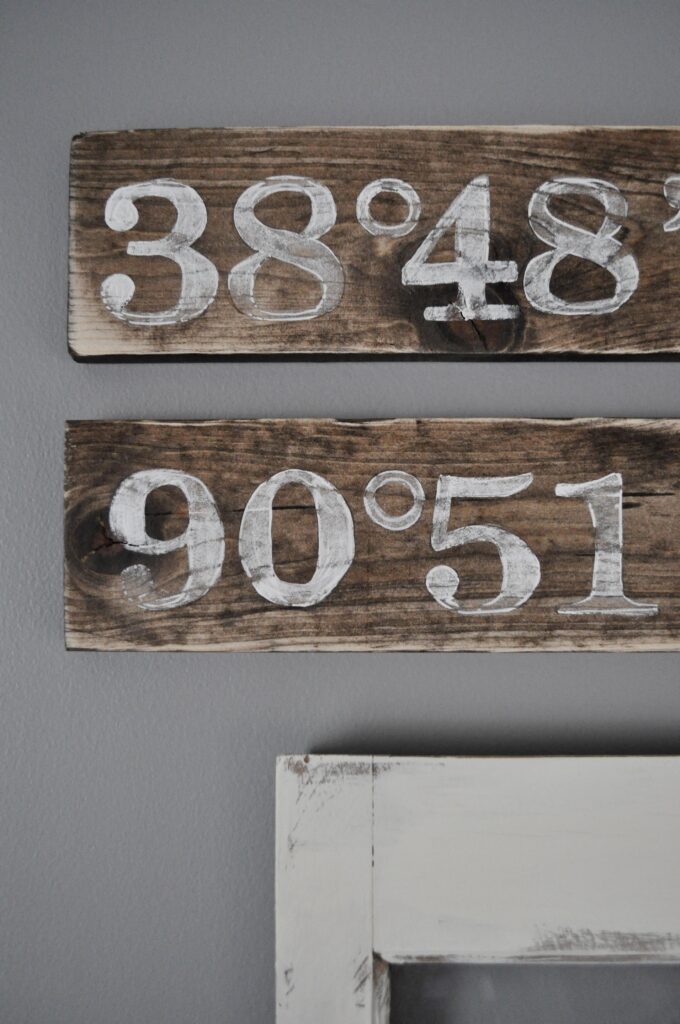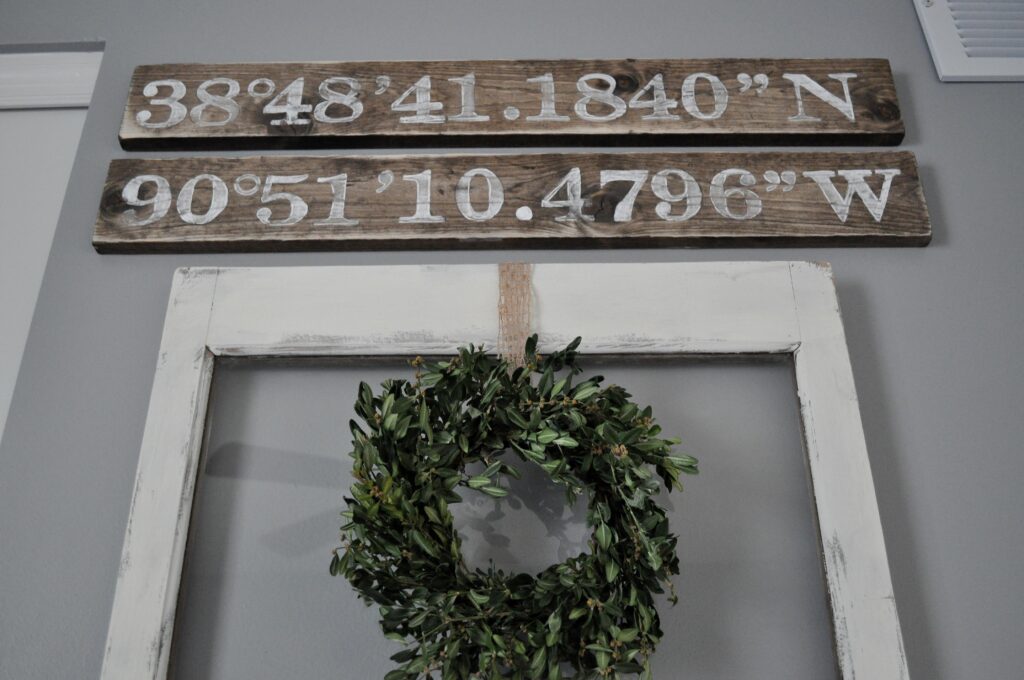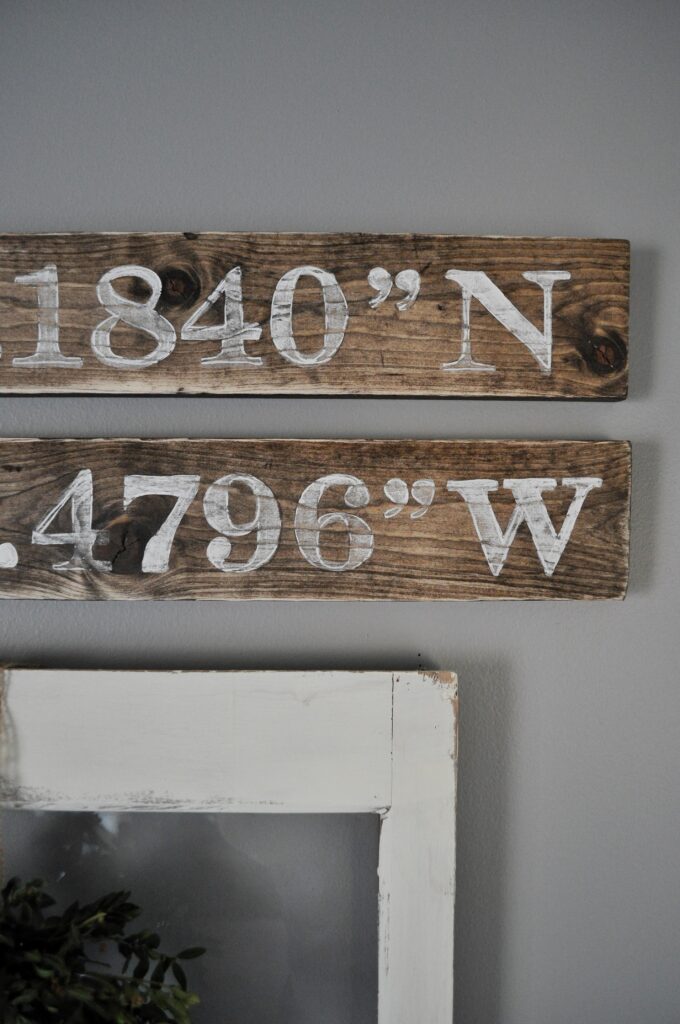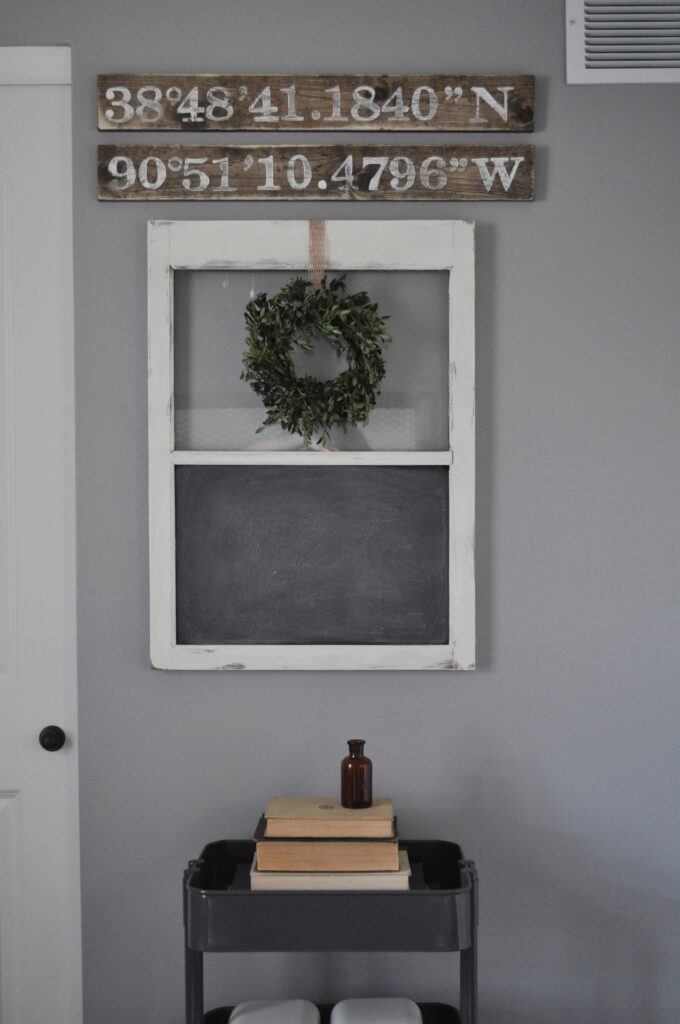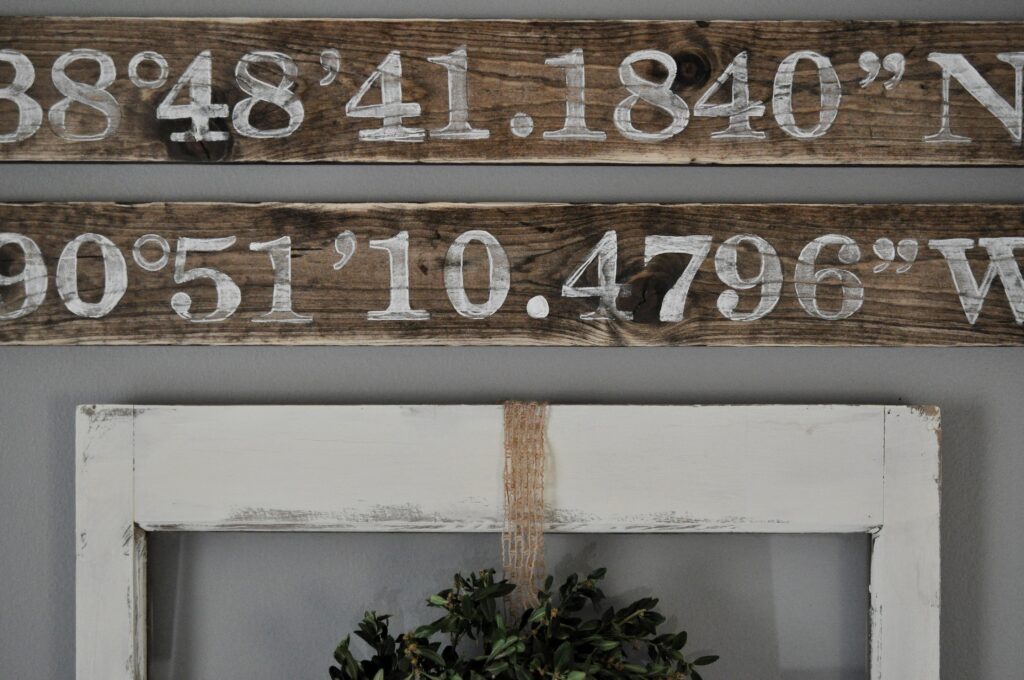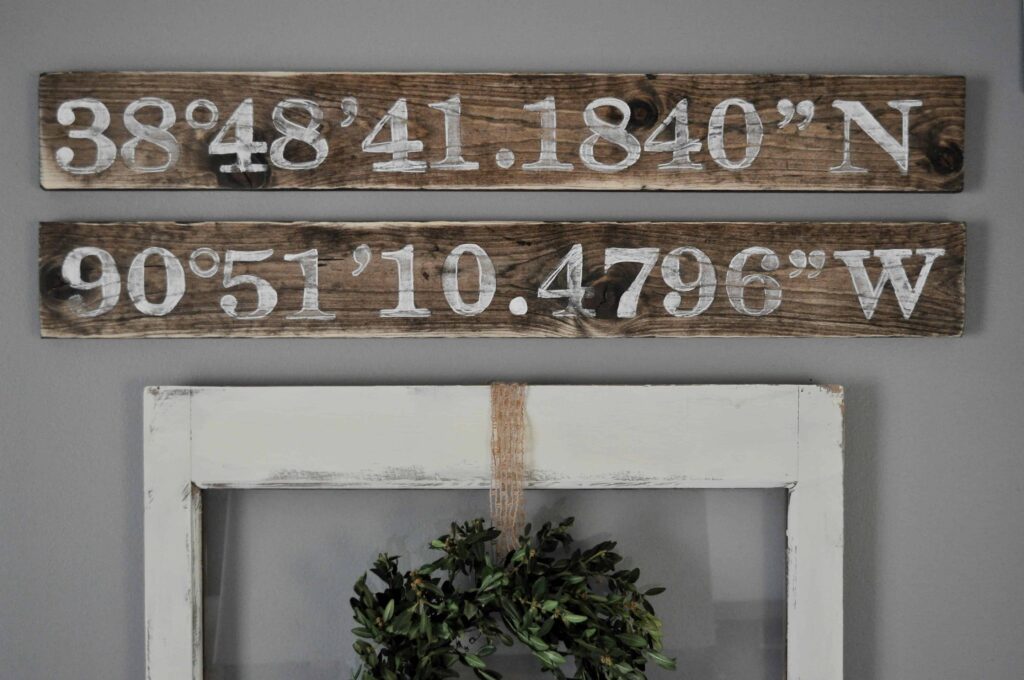 So many more projects to do on my time off! Cannot wait to share!