Door Knob Art Displays
This post may contain affiliate links. For more information please see our disclosure policy.
The weather around here is finally starting to warm up and Spring is lurking, which only means one thing – flea market time! I am super lucky to live in a town that hosts a weekly flea market every single glorious Sunday, and I usually never miss it. Although it is a year round thing, the vendors aren't in full swing until the weather is nice. So in the meantime, I have been trying to find places in my house for all of my past flea market finds that I have been hording storing in our basement. Amongst shopping the mess down there, I came across a box full of old door knobs that my uncle gave me that came out of my great great great grandmas house. Some were full door knobs, others were just pieces. I know I wanted to do some kind of DIY project with the pieces, and alas these Door Knob Art Displays were created!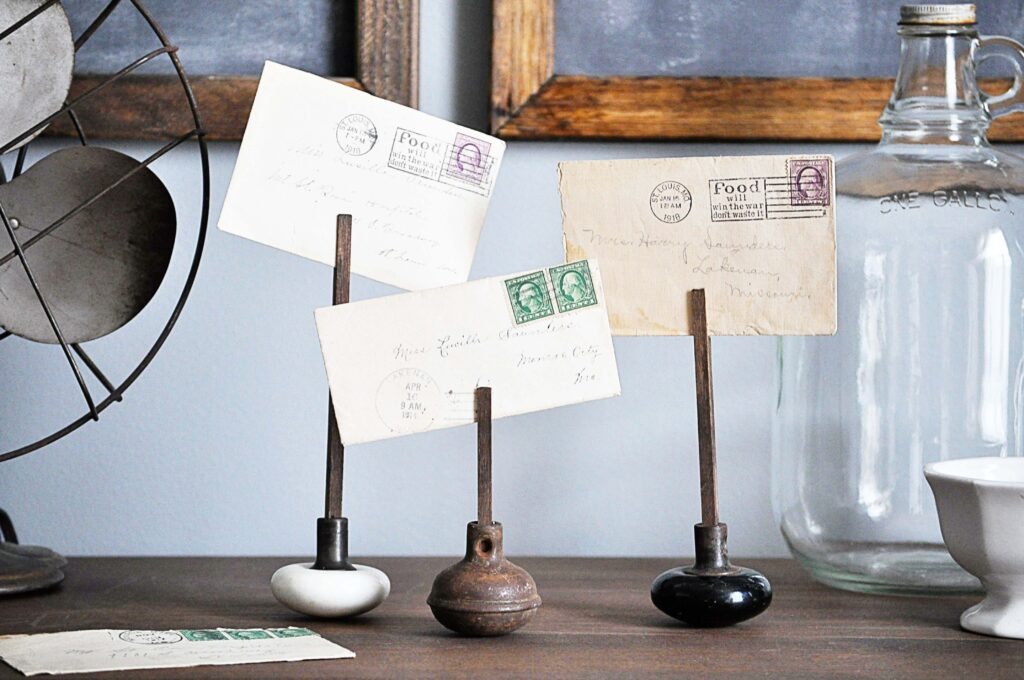 SUPPLIES NEEDED:
Vintage Door Knobs
2 Wooden Dowels
Saw
Wood Stain
Wood Glue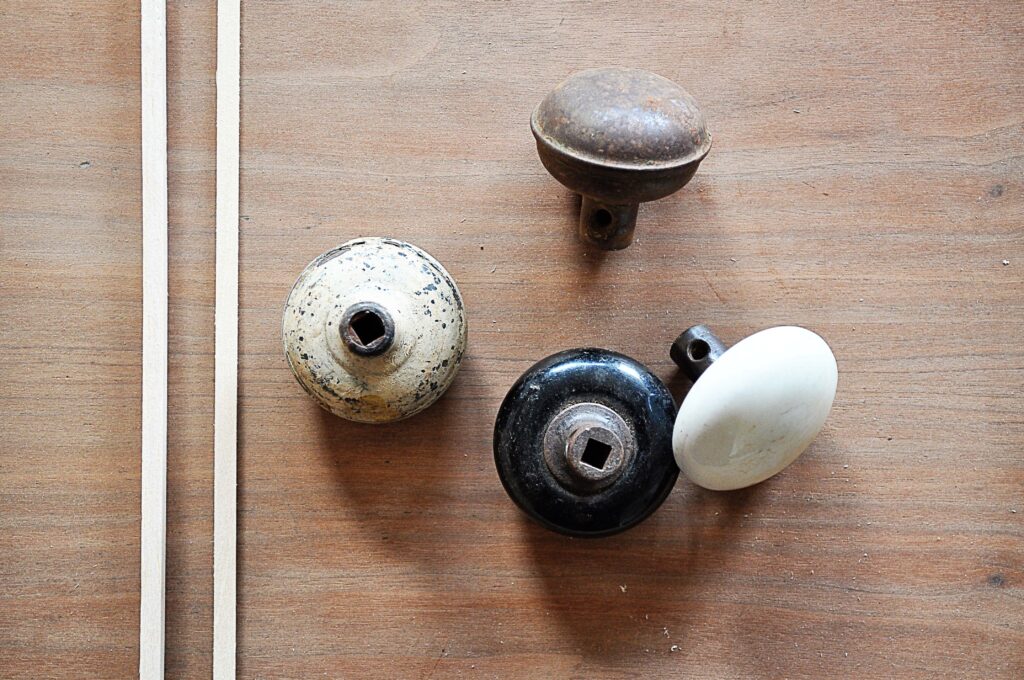 DIRECTIONS:
Measure wooden dowels to the height you want your displays.
Cut wooden dowels with saw.
Stain dowels with your choice of wood stain. Let dry.
Using the wood glue, glue dowels on top of each other, leaving about a half inch unglued at the top.
Stick wooden dowel in the door knob hole and slip art, photos, or tags into opening at top of towels.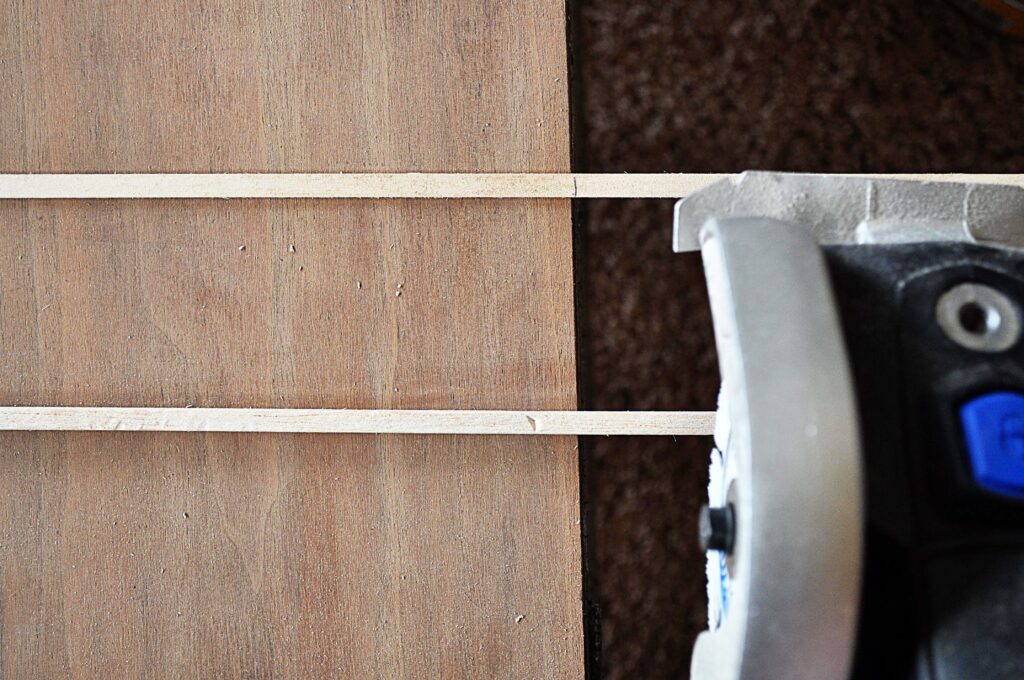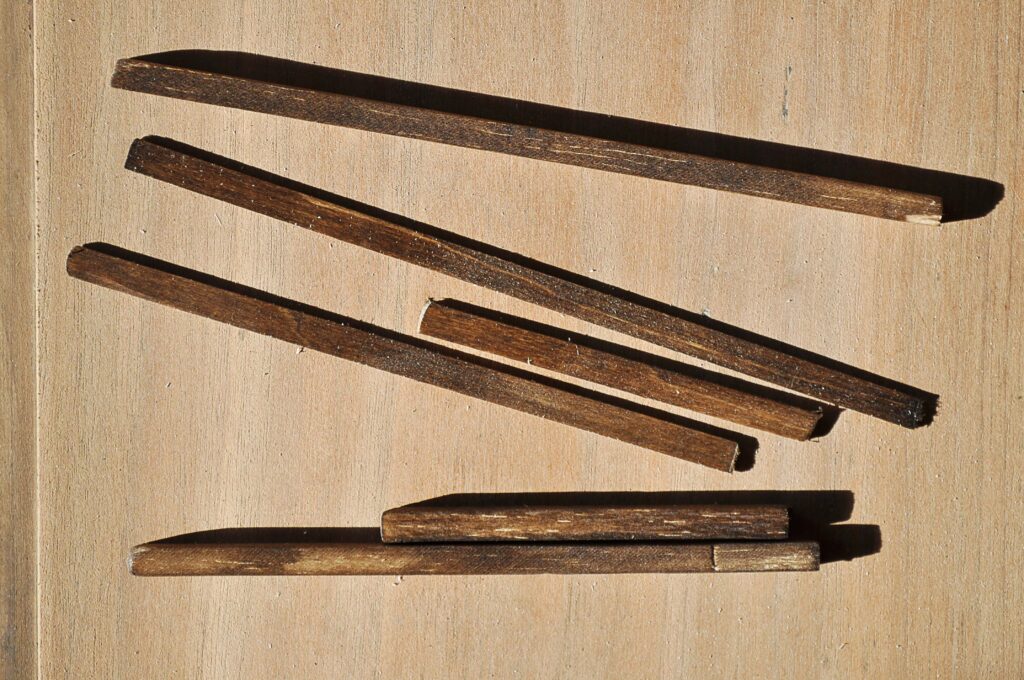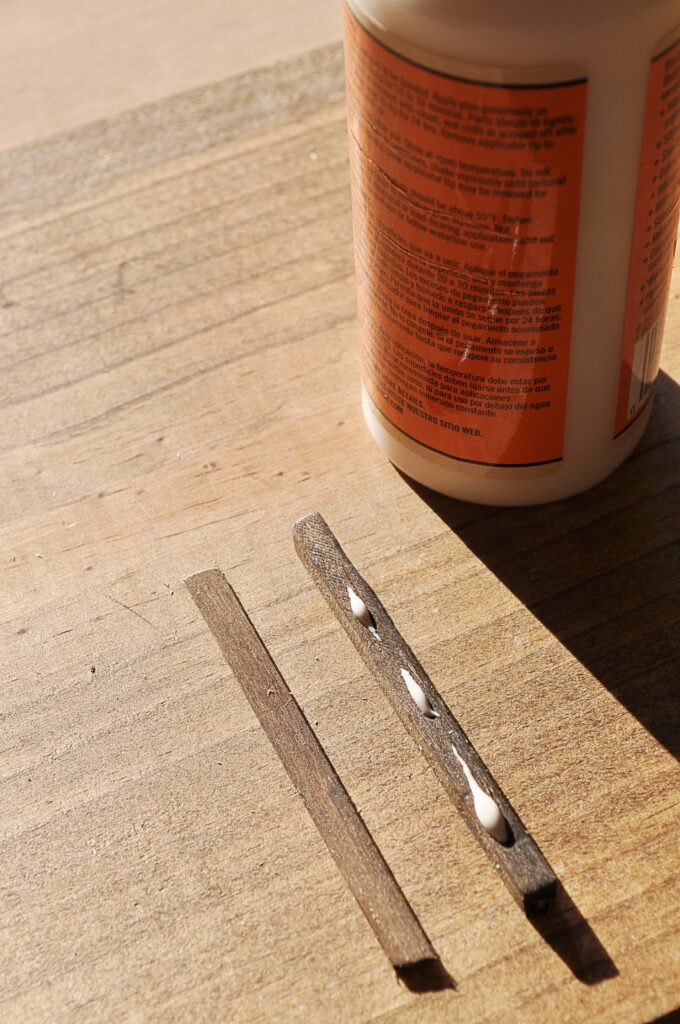 In all my rummaging through our basement, I also found these old envelopes from my moms side of the family that are just too pretty not to display. They matched perfectly to make this project so sentimental! It just goes to show you don't have to go shopping to find treasures when decorating your home. Family heirlooms and history make projects like this so much more enjoyable to do!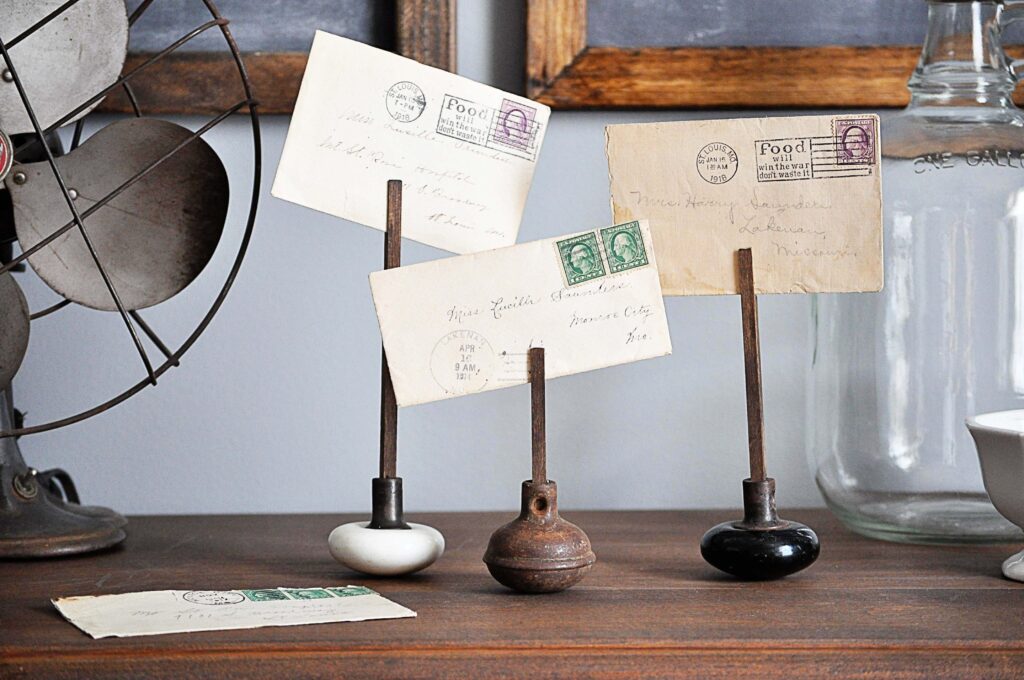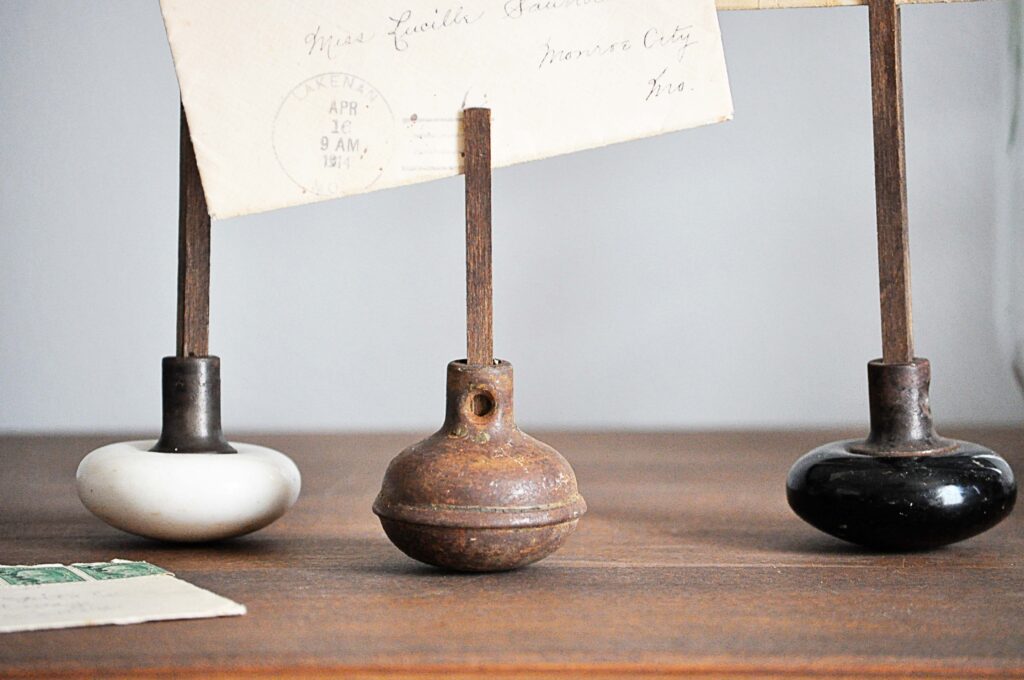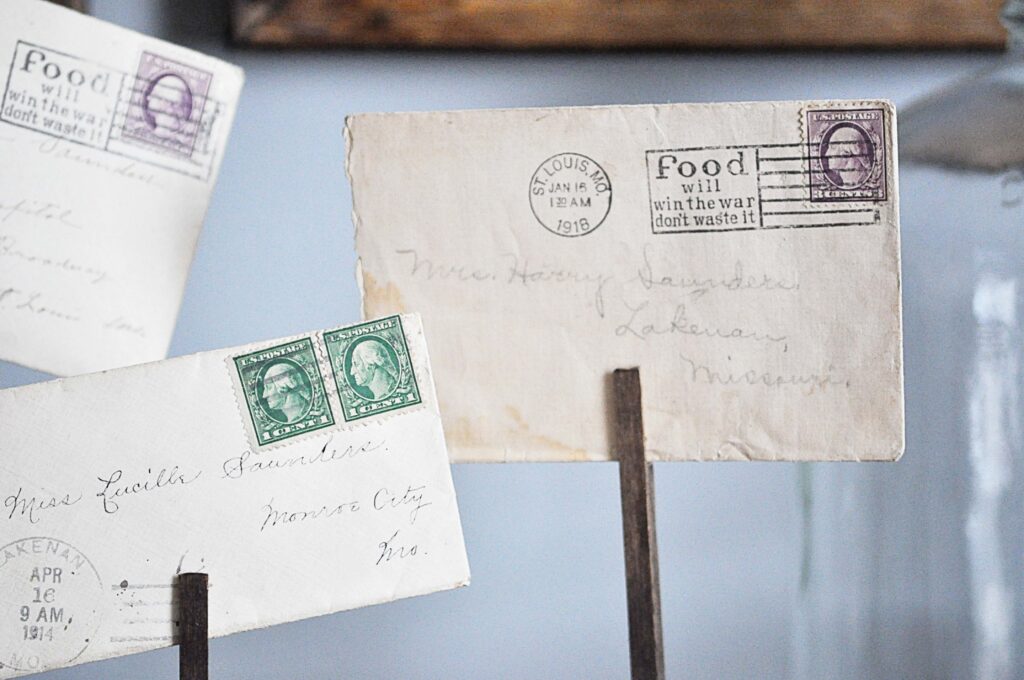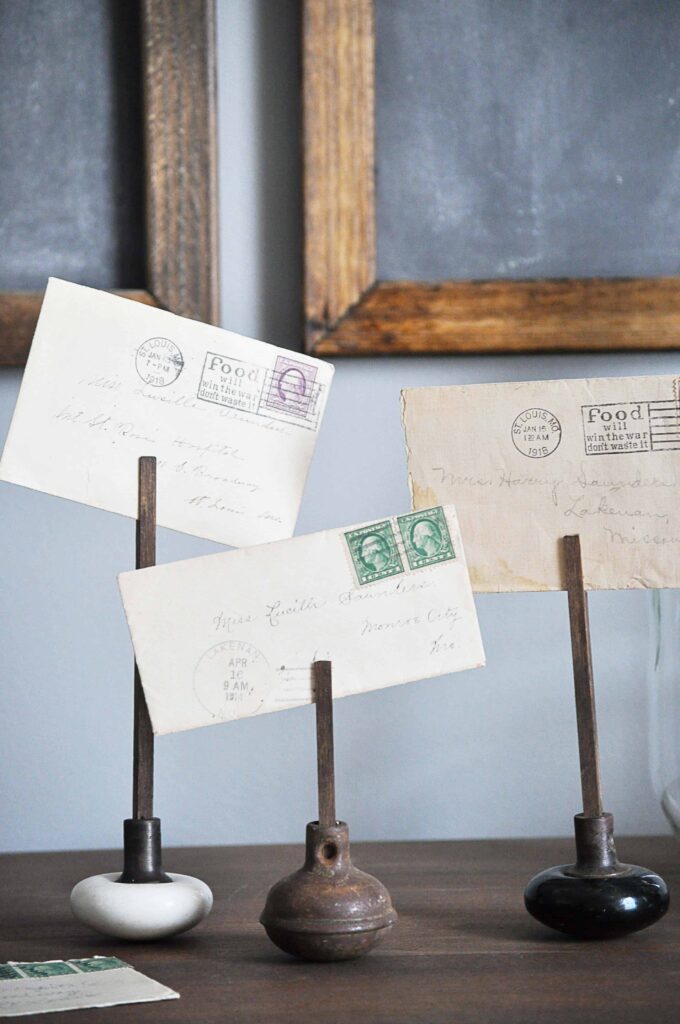 What do you think?