Cozy Fall Bedroom
This post may contain affiliate links. For more information please see our disclosure policy.
Create a cozy fall bedroom with warm linens, festive pillows, and seasonal accessories. Mix and match fall colors and patterns to bring the outside in.
Tonight while I was editing pictures of our cozy fall bedroom, it made me wonder if other people decorate or change anything in their bedrooms for different seasons.
I get that it might seem like a little too much work, but in reality, it doesn't have to be! I love trying to make all our main rooms tie into each other as the weather changes or a holiday approaches.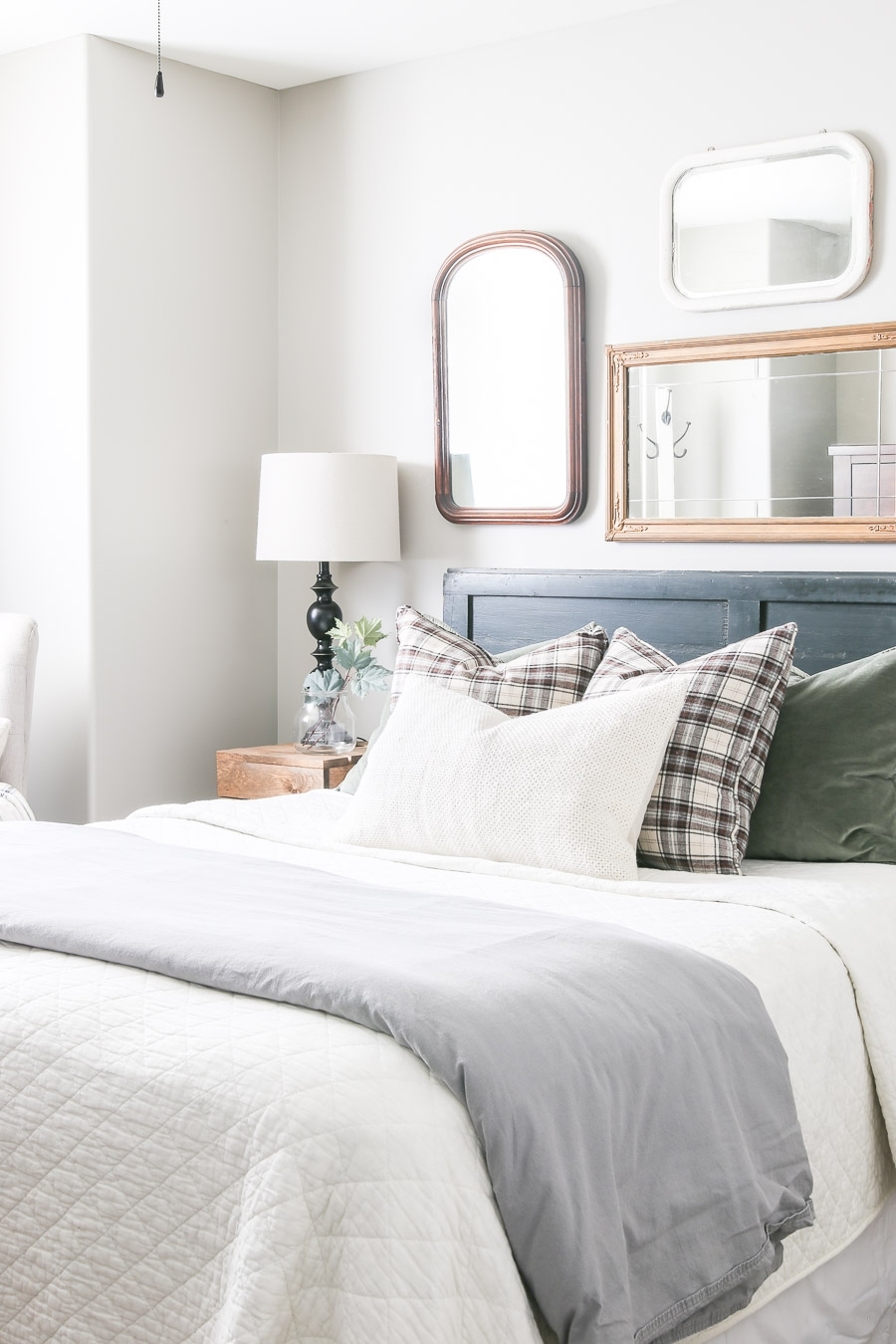 This post may contain affiliate links for your shopping convenience.
You don't have to go crazy by any means. Actually, I really only change out a few things:
Bed Linens – I always keep my main bed cover a neutral color like this ivory quilt. I then bring in a different color that goes with the color palette I chose for the season/holiday in a throw or duvet that I fold up for the end of the bed.
Throw Pillows – I mix and match colors, patterns, and textured throw pillows to go along with my theme.
Accessories – I typically add a few seasonal accessories on each nightstand, such as the vase with leaves and candlesticks in this space. I also love bringing in wreaths and other florals/greenery too.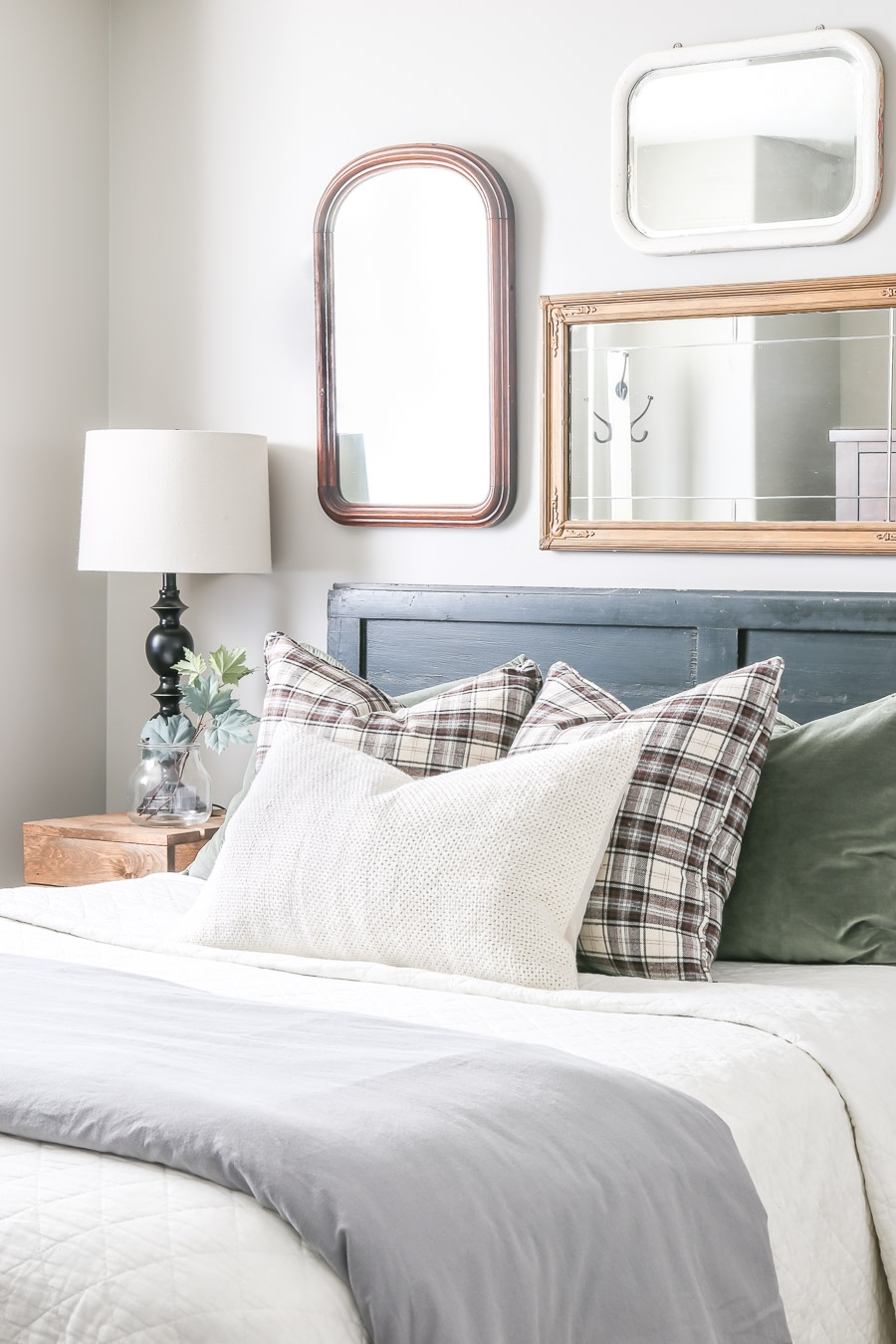 This year I chose a muted, natural color palette with greens, browns/ambers, and a caramel color too. I've been mixing a ton of patterns this season too, with plaids, gransack, and buffalo check all making appearances. I've always been nervous to mix too many patterns, but this time I just went for it and love how it all turned out! You'll see!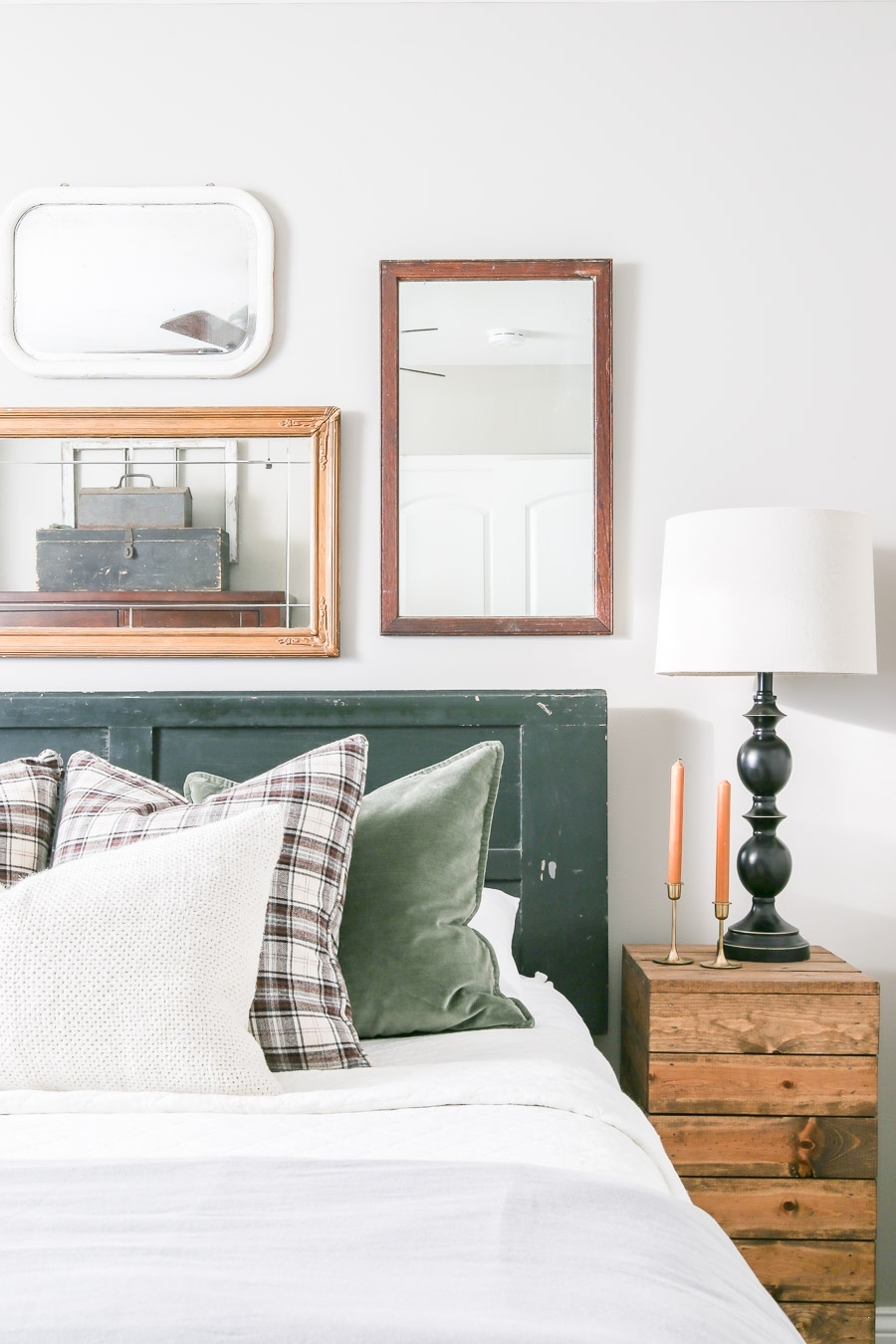 I am loving these plaid pillows I found at Kirklands, and the green velvet ones I scored on sale from Pottery Barn. The ivory lumbar pillow is also from Pottery Barn that I got from our local Pottery Barn Outlet.
And believe it or not, that ivory quilt is the same striped one that I usually have on this bed, I just reversed it and it worked out perfect! Sometimes you just have to play around with things and think outside the box!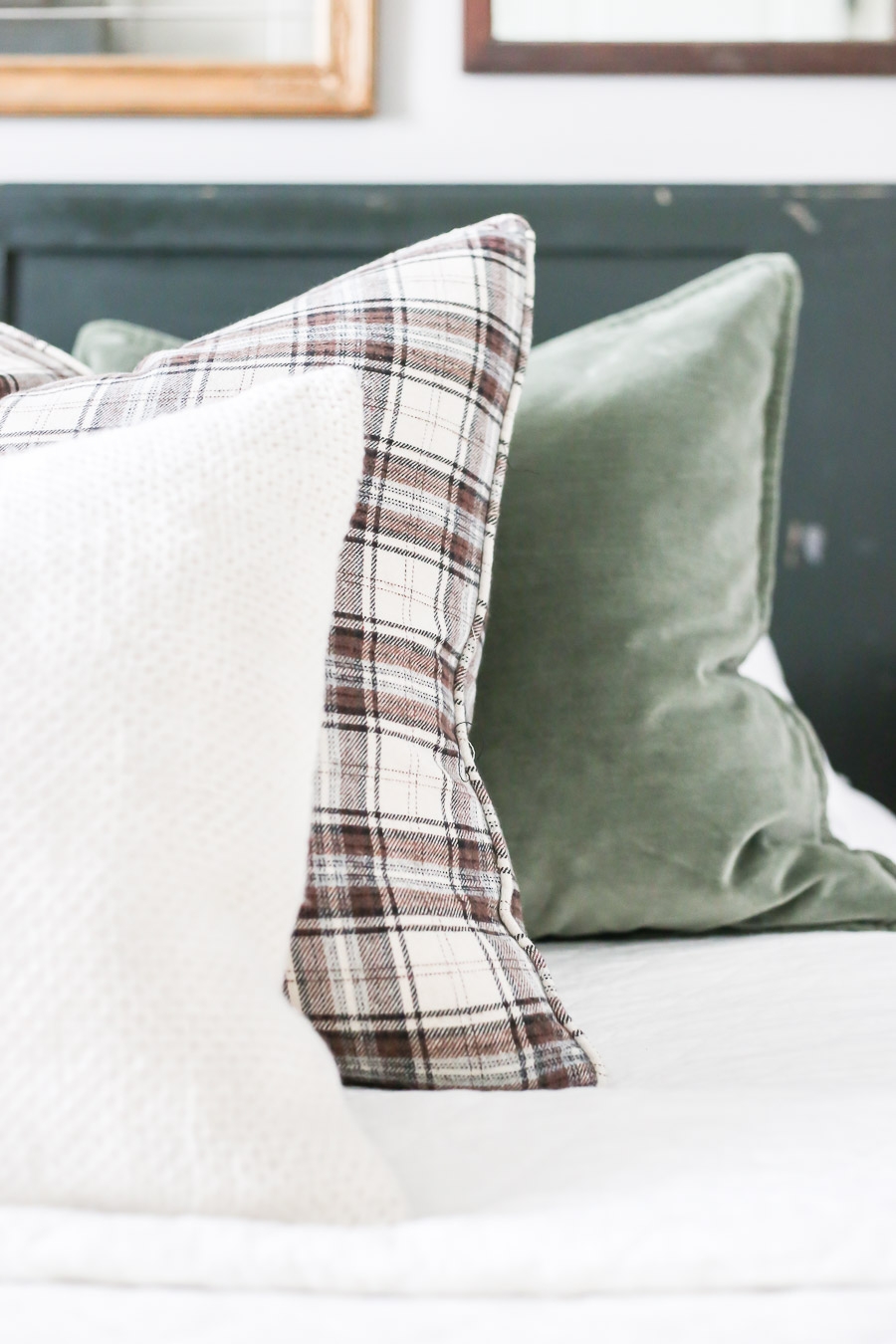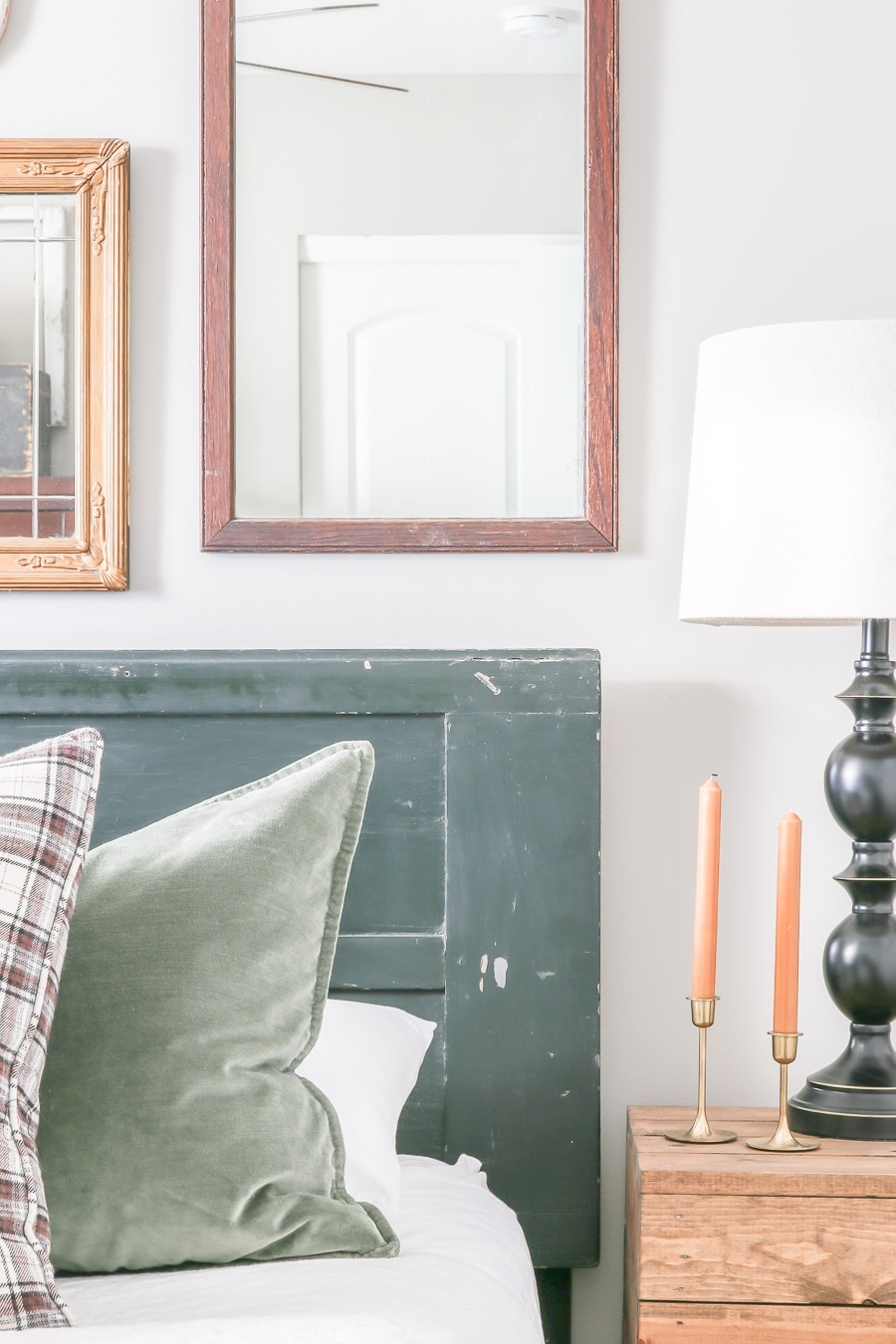 I am obsessed with these antique brass candlesticks that I have collected over the years and they work so great for fall, or even year round. I always just change out the color of the candle. Hobby Lobby has every color you can imagine, and it's where I found these ones.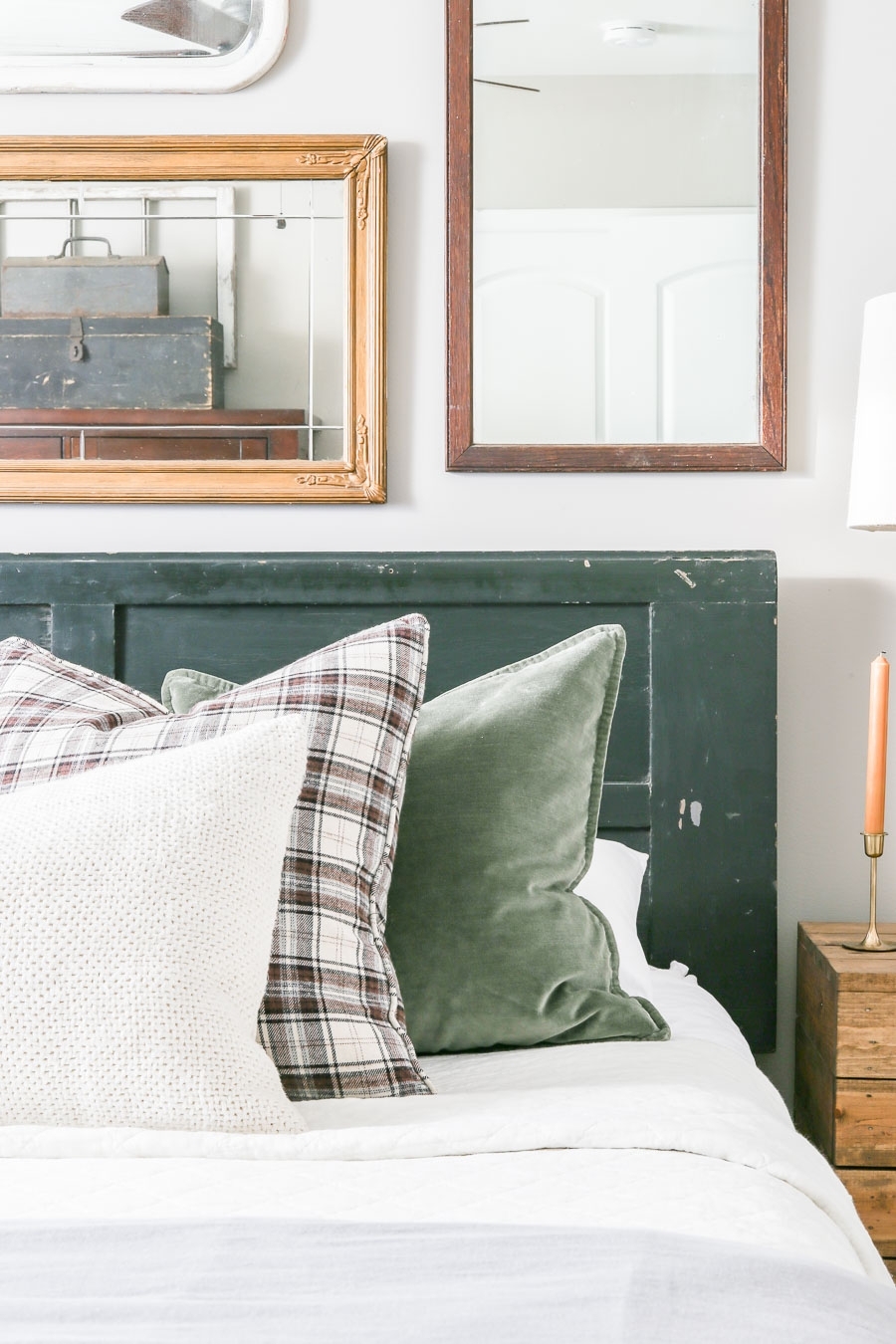 This room just makes me want to open up the window and enjoy a cup of coffee in bed with a book. Right now it's actually just our guest room, but since our master isn't anywhere near where I want it, I love spending time in here instead! What is your favorite part of this space?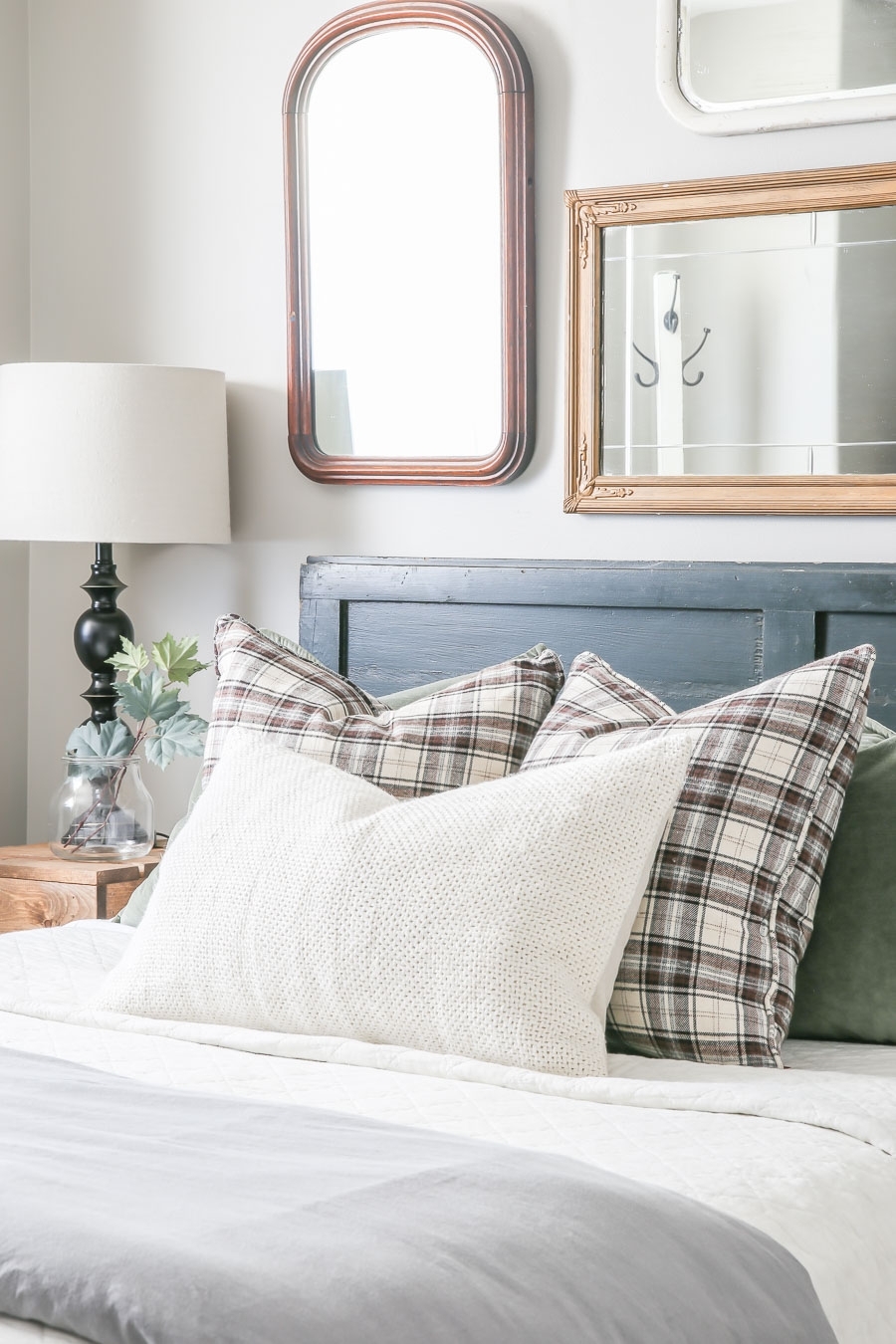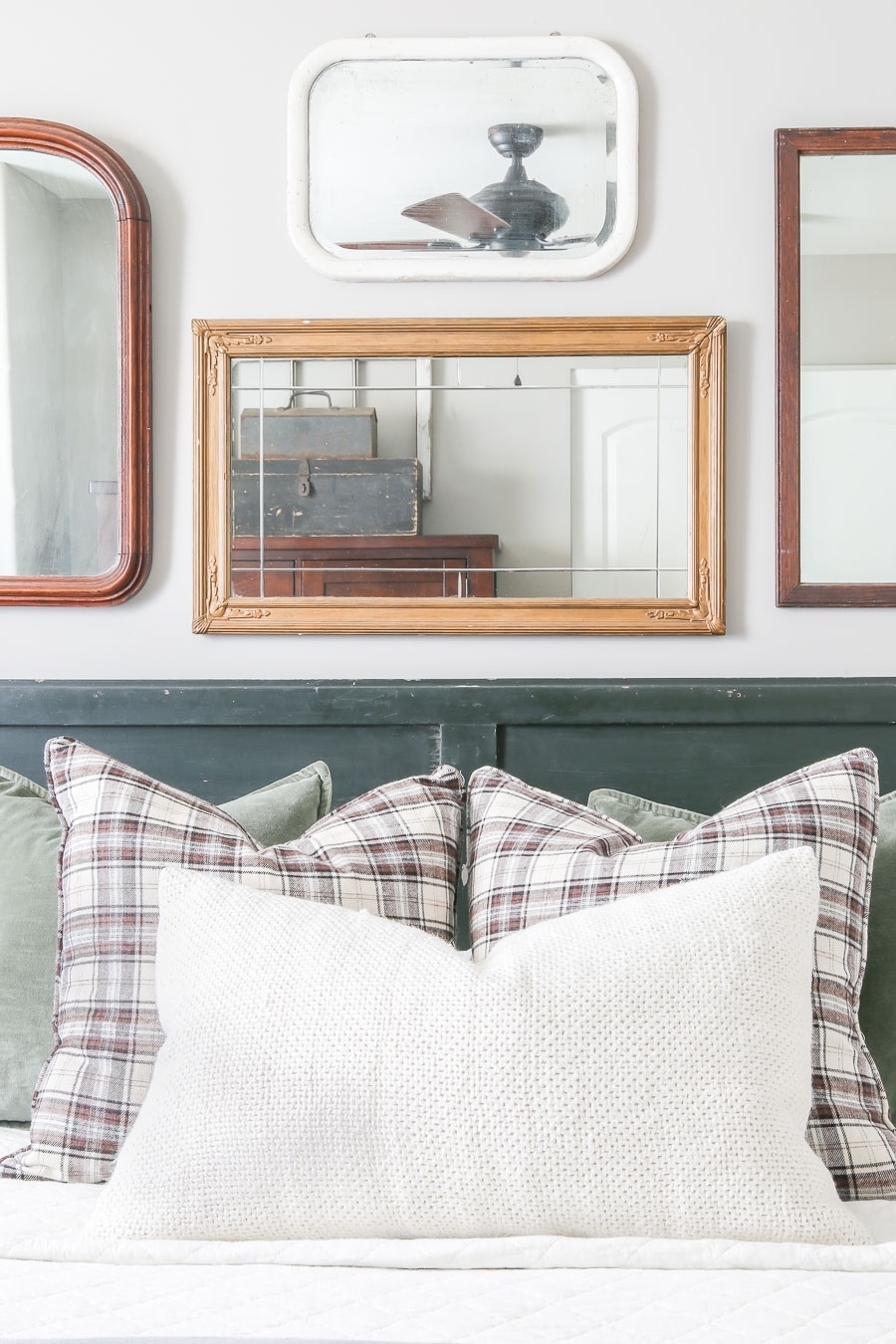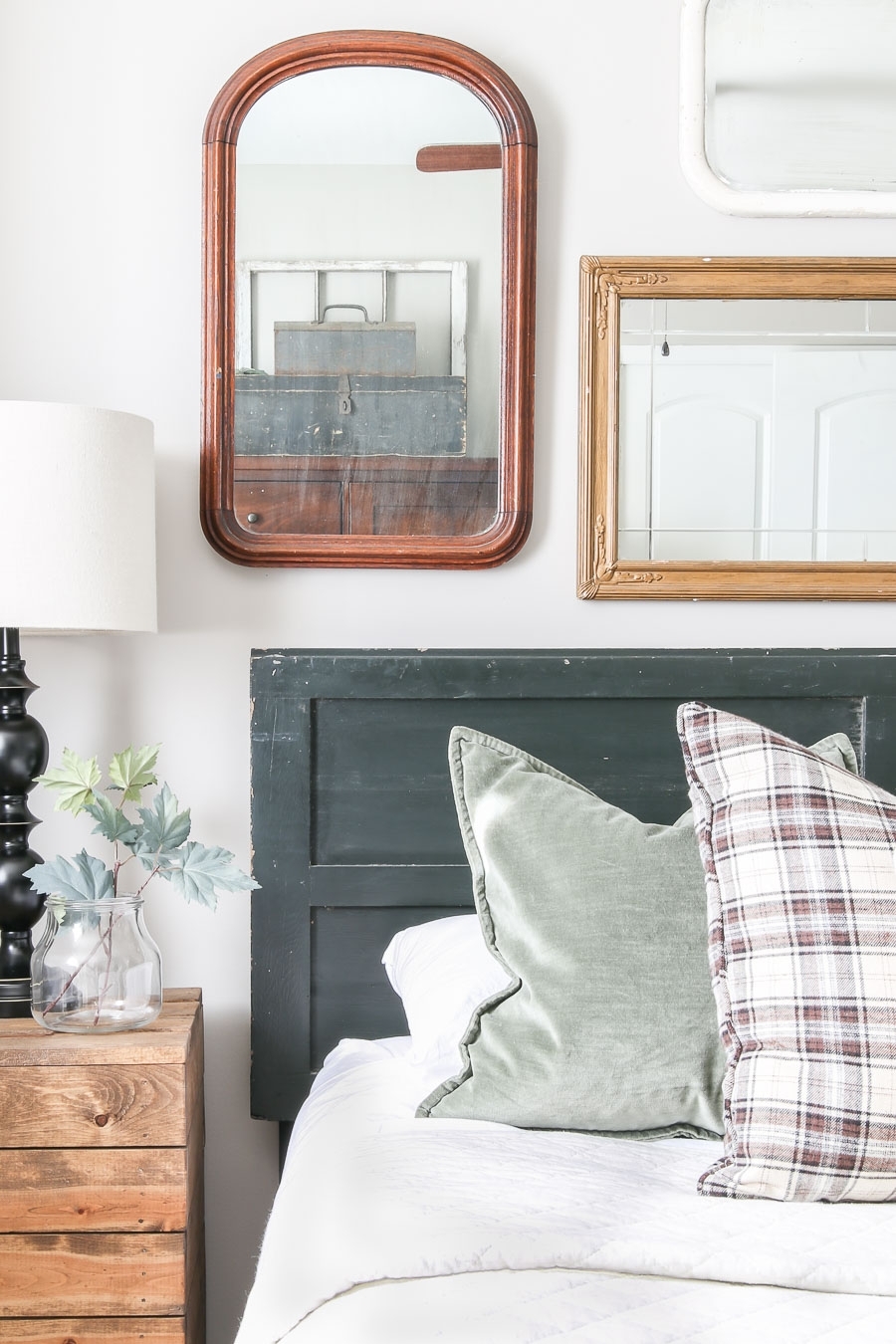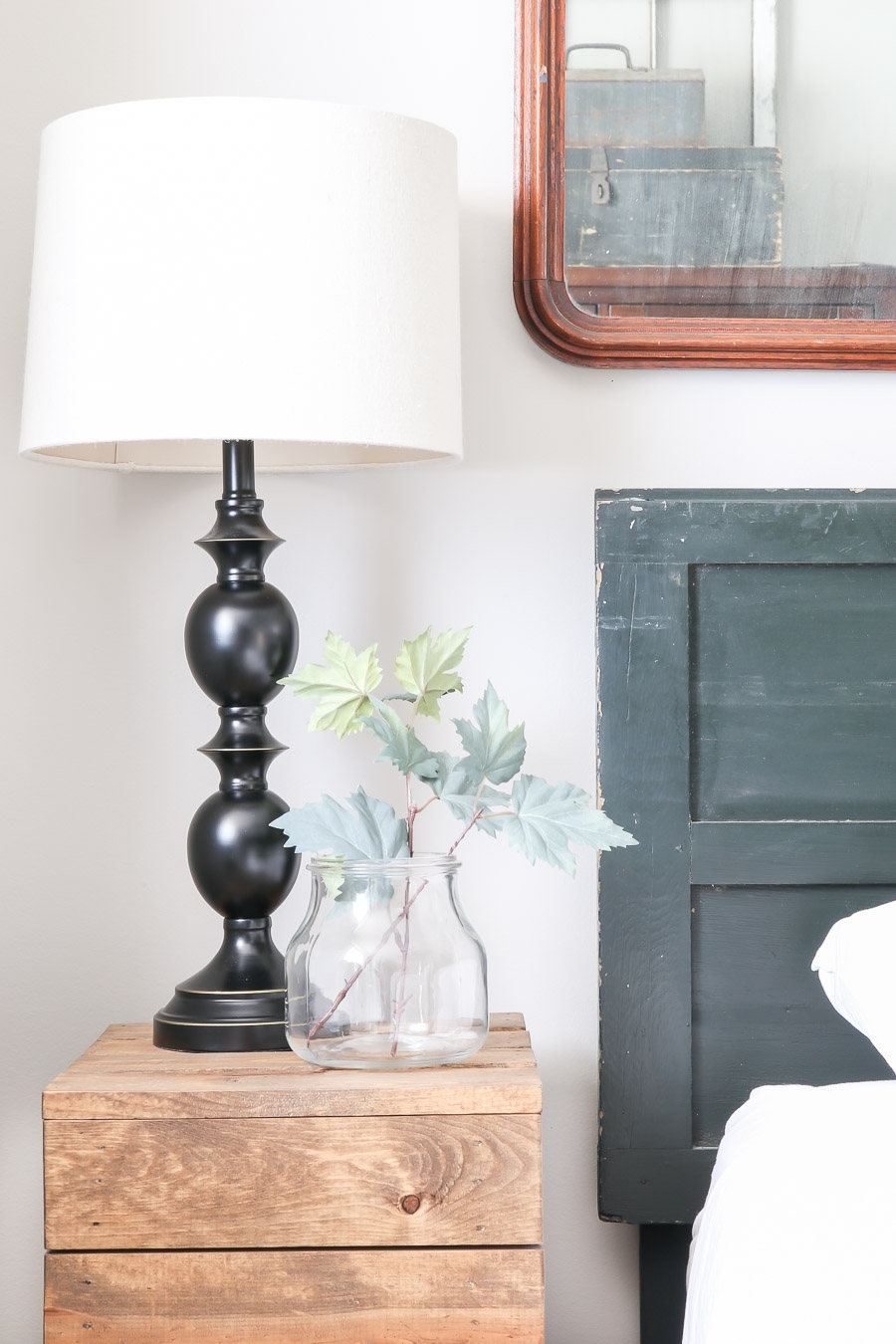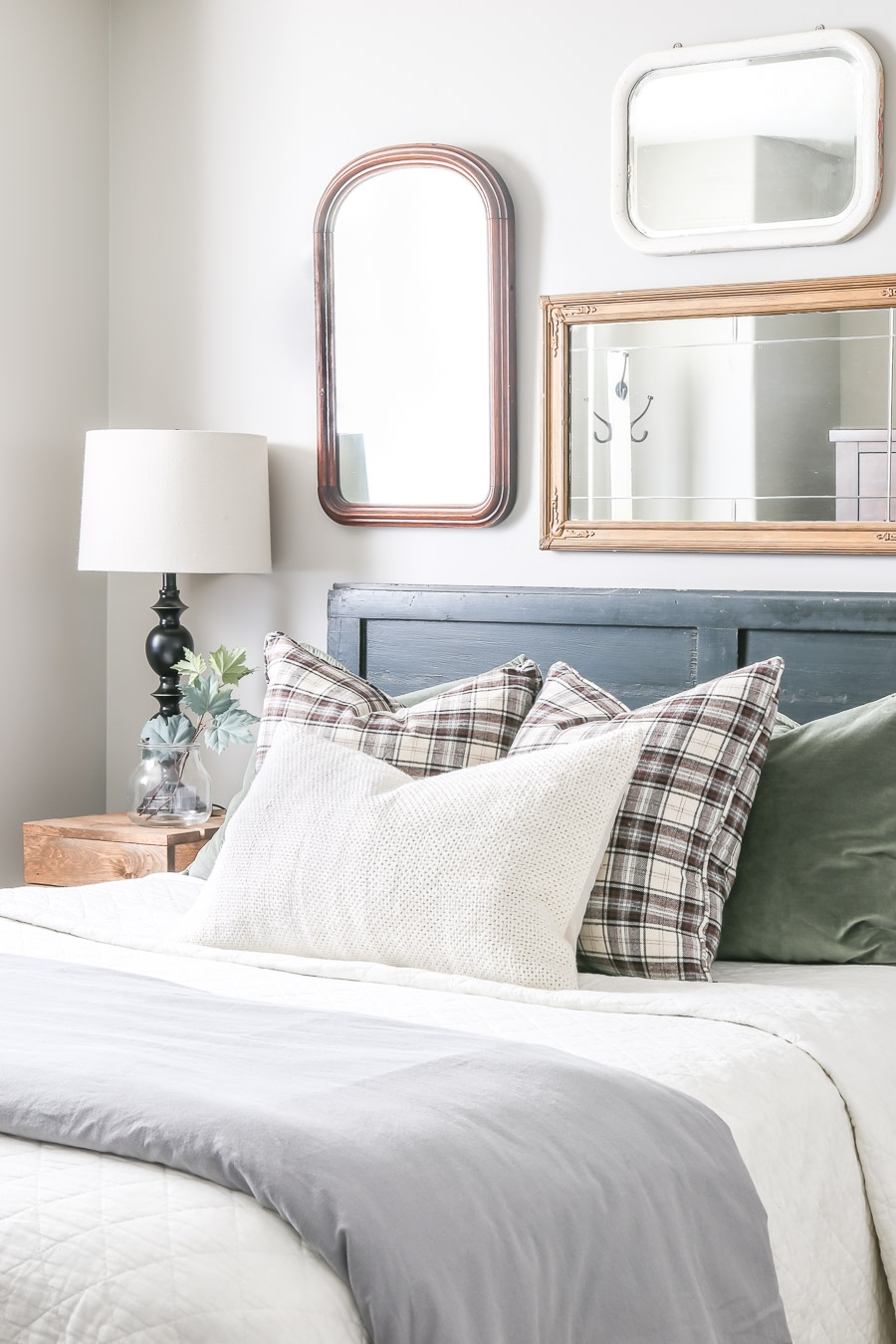 So tell me! Do you ever add seasonal/holiday decor to any of your bedrooms? Or I am just crazy!?
Let me know!
---
PIN FOR LATER
---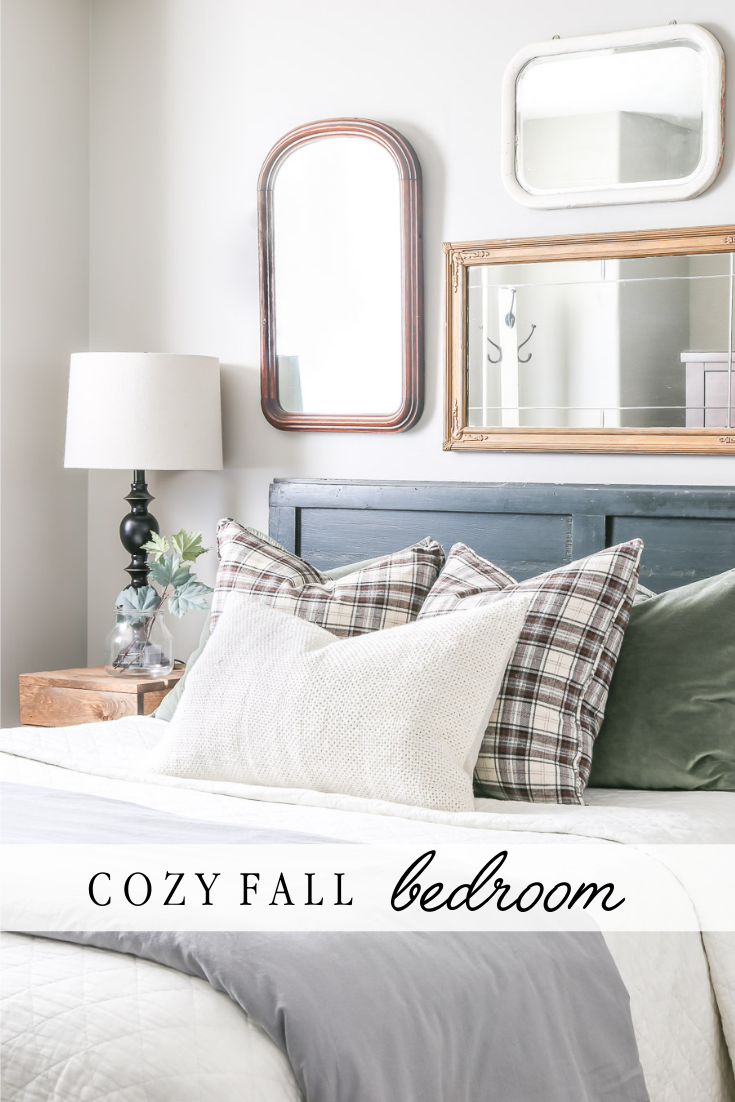 ---