Guest Bedroom Office Nook
This post may contain affiliate links. For more information please see our disclosure policy.
A beautiful and functional office nook in the guest bedroom. A great way to maximize space when you don't have an extra room for office needs!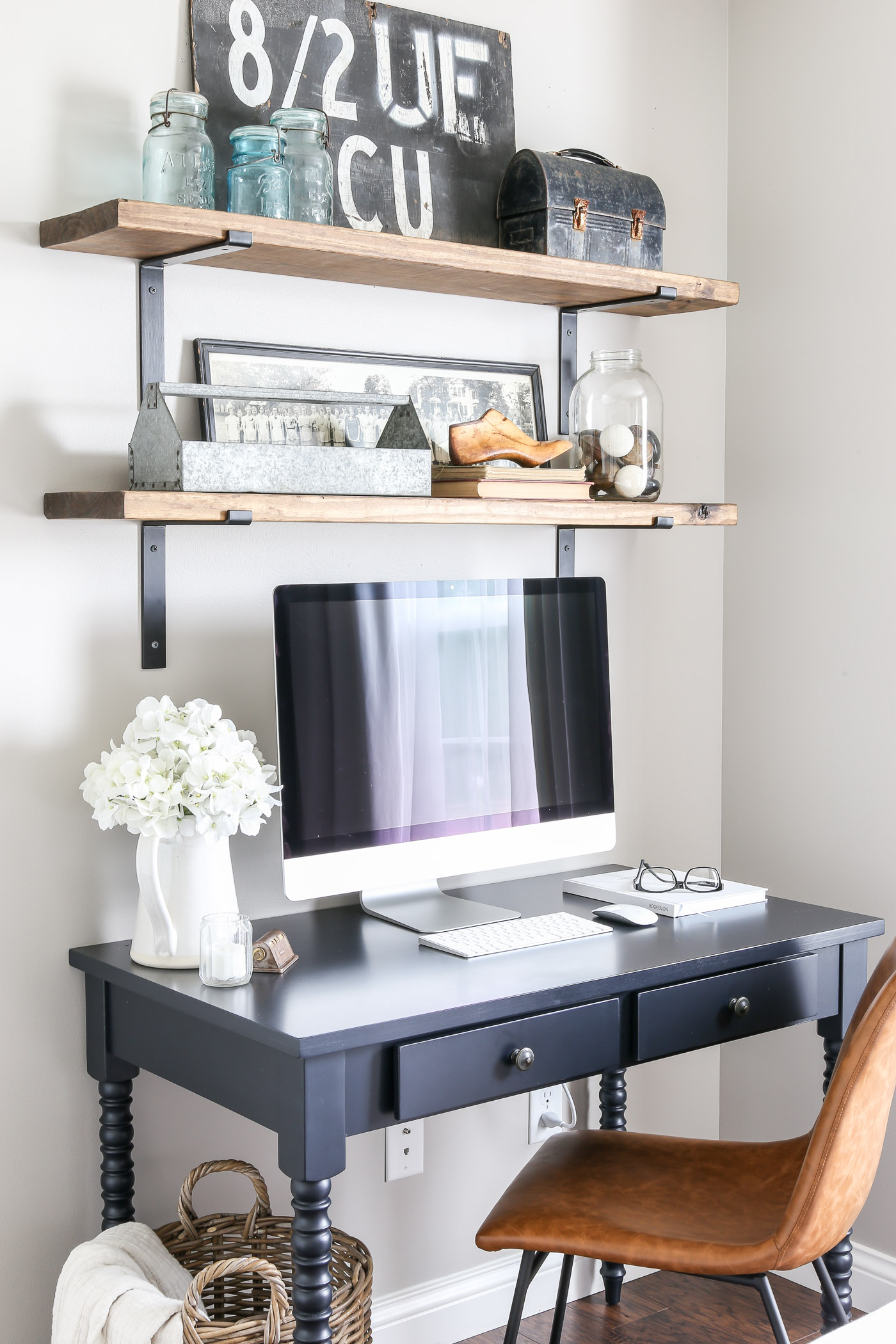 Fun fact: Our house is just a little over thirteen hundred square feet. When you throw in a dog and now a toddler, I am starting to feel how small that is!
The office use to be in what is now Baileys nursery. Once that room got changed I no longer had anywhere to put my computer and other work related things.
Actually, it all just ended up in the basement. Per usual!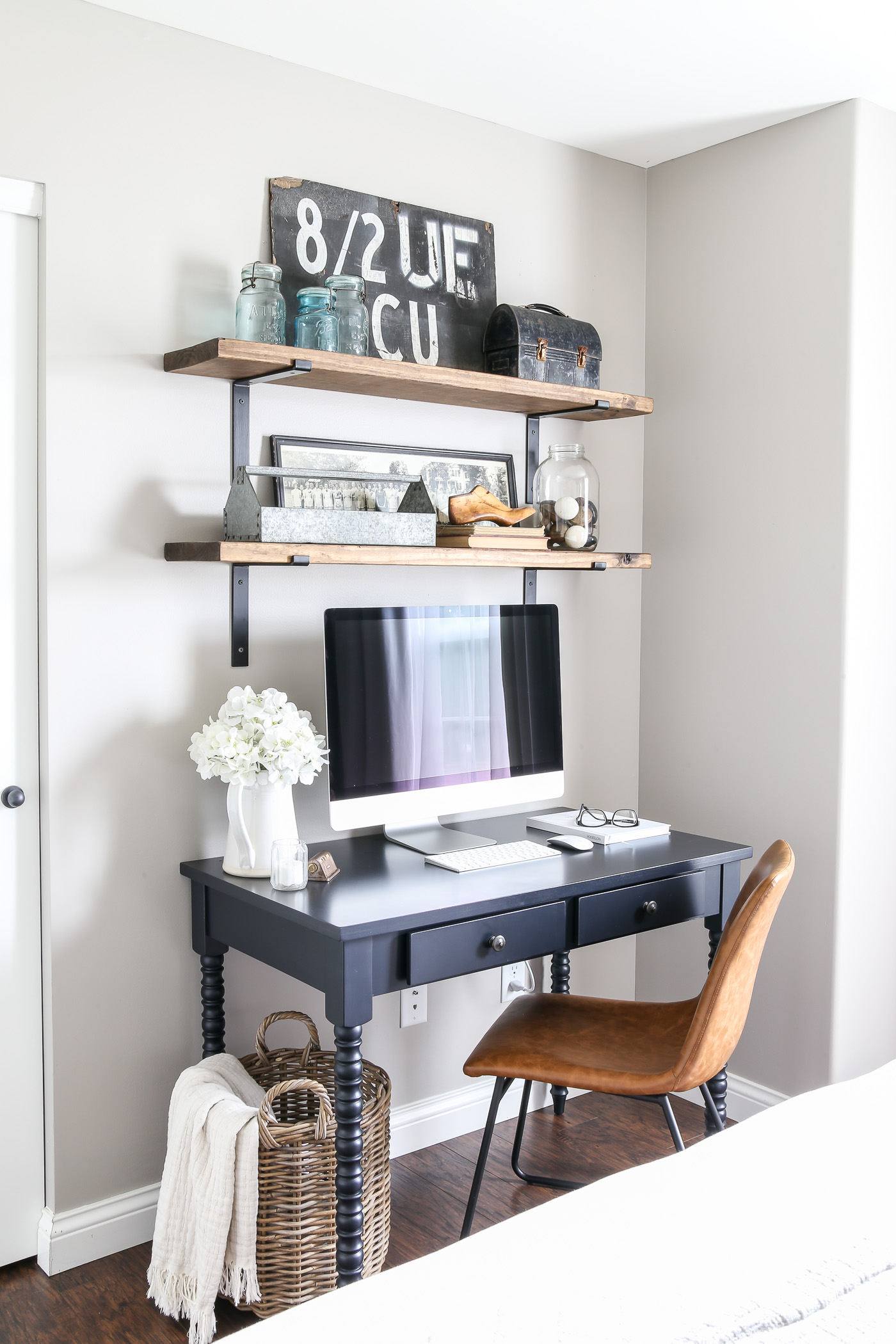 Making Room for an Office Nook in the Guest Bedroom
We recently moved a huge bachelor chest out of the guest bedroom. That opened up a little nook I decided would be perfect for a tiny office area.
All we really needed was a desk for my computer, and some storage for all the other miscellaneous office-ish items. This space ended up providing just that!
The bedroom closet is just to the left of the desk. I plan to clean it out and add in some ways to store all our office supplies. Stay tuned for that!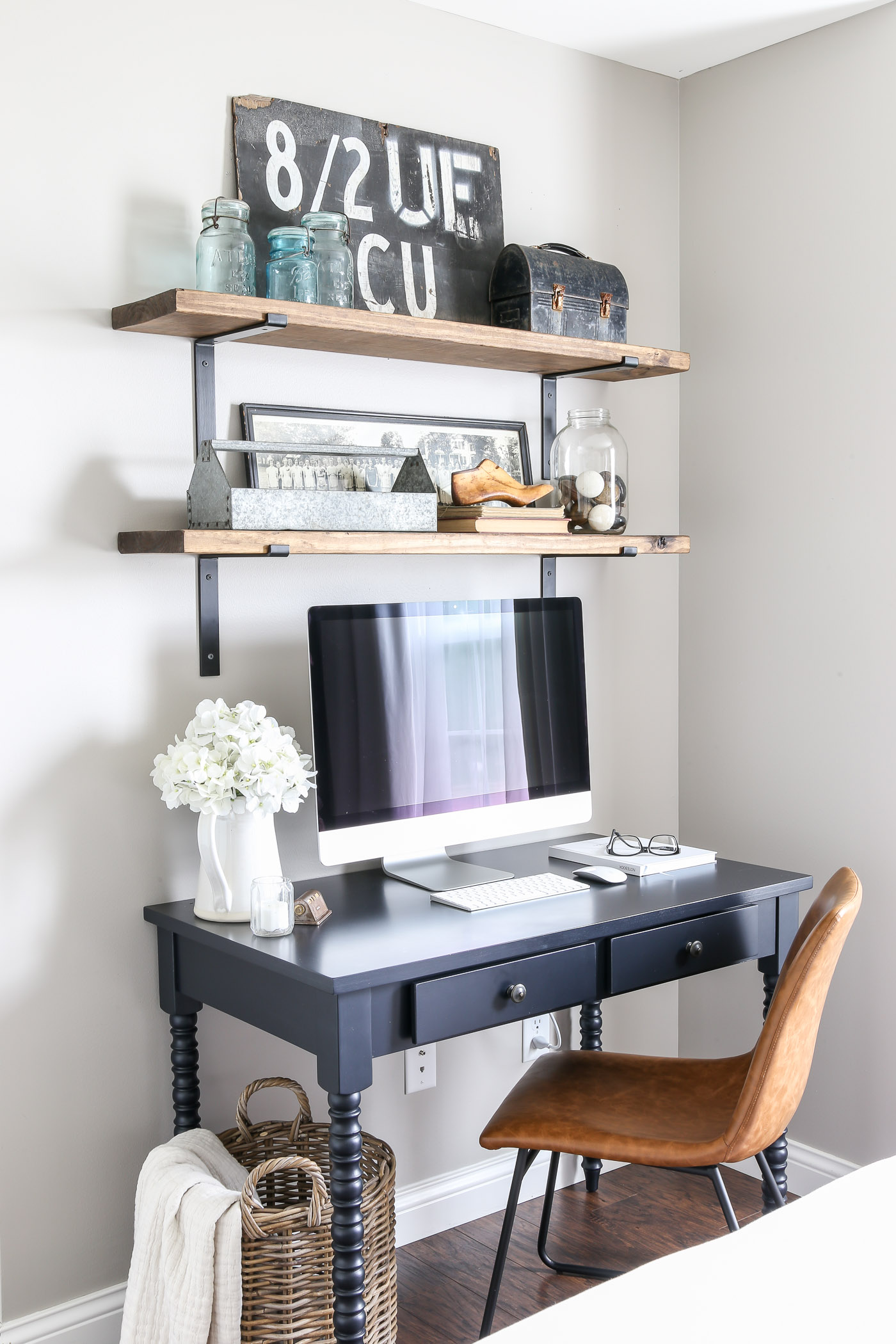 Finding a New Desk
I found this desk back in the winter on sale and grabbed it! It reminds me so much of a Jenny Lind with its turned legs.
We already have a Jenny Lind crib in Baileys Nursery and an antique Jenny Lind Twin, that will one day be her big girl bed. So I thought this would be a great way to carry on that vibe in another room.
I love that this desk has plenty of extra work space. My old antique desk was just big enough for the computer and keyboard, and nothing else.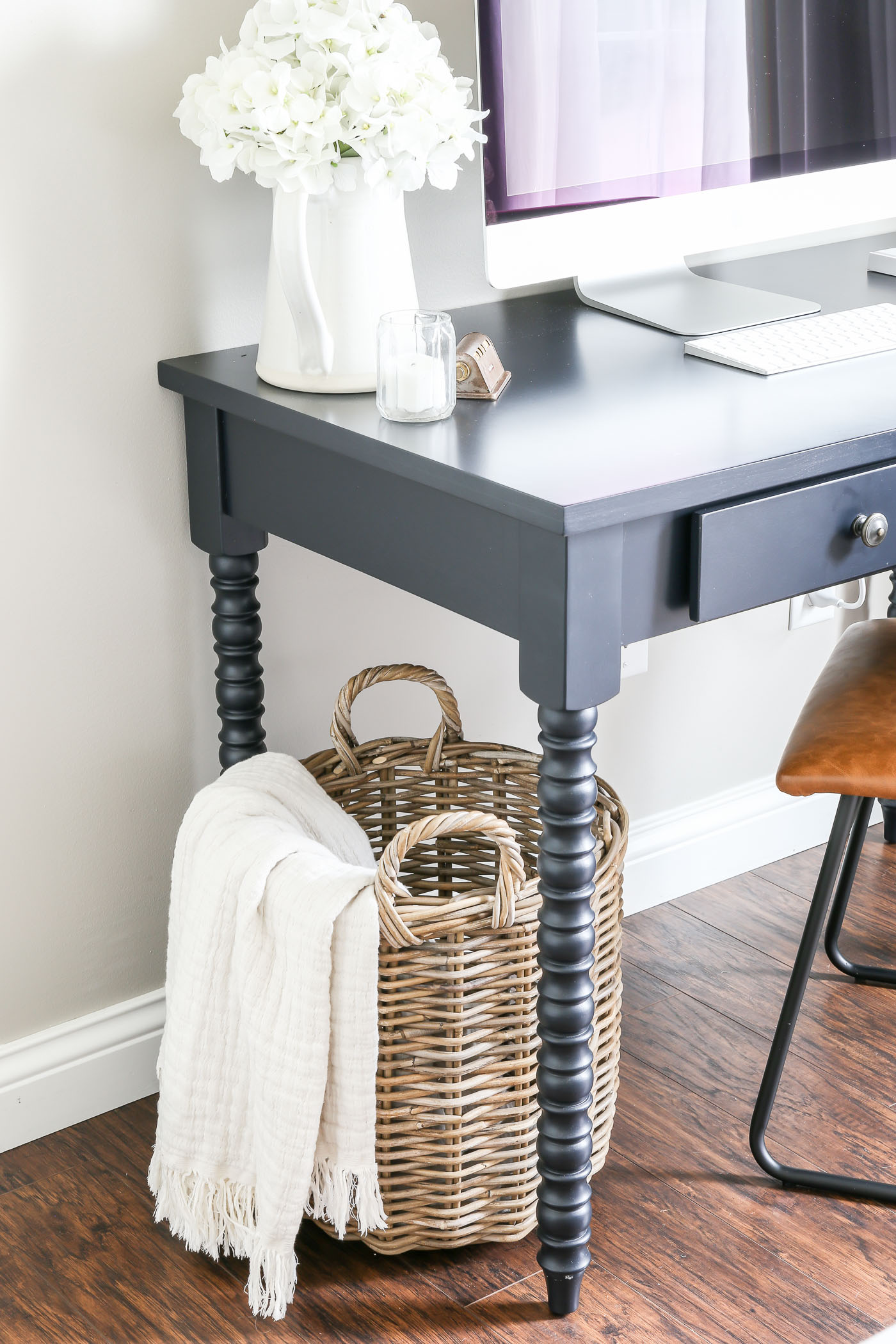 Finding a New Desk Chair
For the desk chair I knew we needed something that was going to be comfortable, but still look good.
My husband has been working from home, and will be for what looks like a while. I am so glad I grabbed this chair when I did!
It is so comfortable to sit in for long periods of time. And I like the way the faux leather tied into the entire room.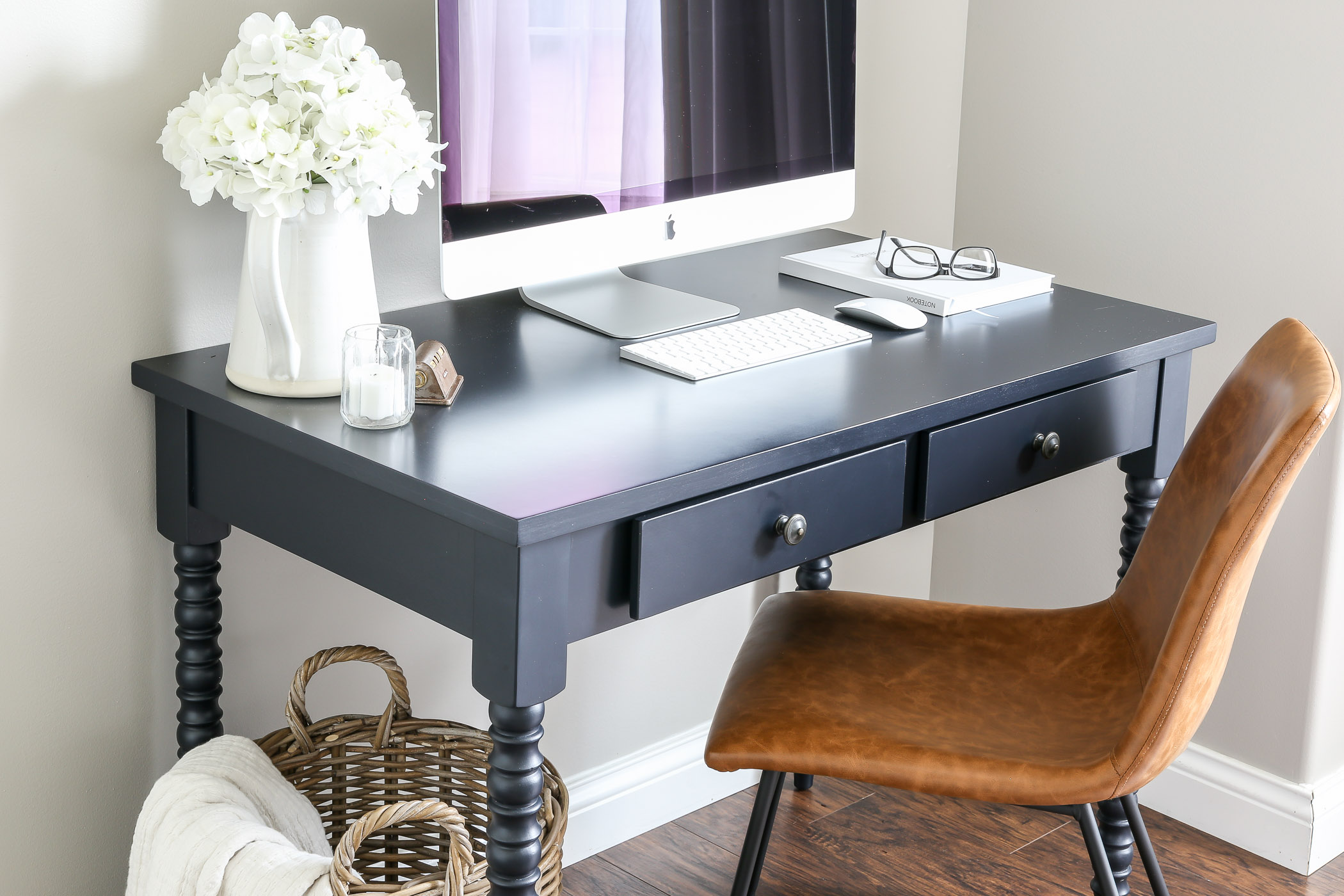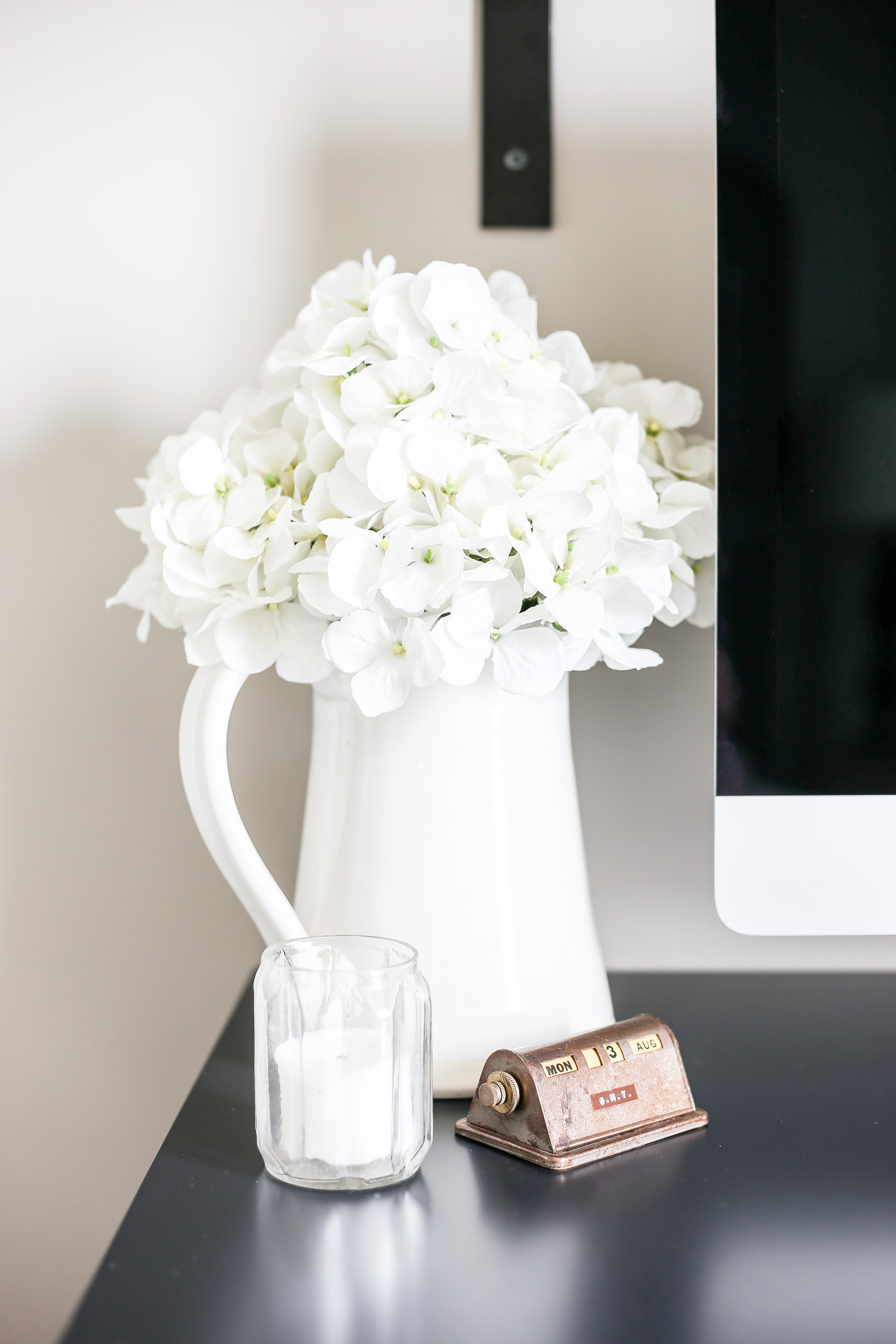 Decorating the Office Nook
I went through my stash of antiques and decorated with all my favorites that I already had. There's nothing better than just shopping your own home for decor!
I wanted to keep it simple, but with a mixture of feminine and masculine decor. Since this space is being shared with my husband, I wanted it to work for both of us.
I've already sat and worked in this space a few times now, and I absolutely love it. It's always nice to have a dedicated work area, rather than sitting on the couch with a laptop.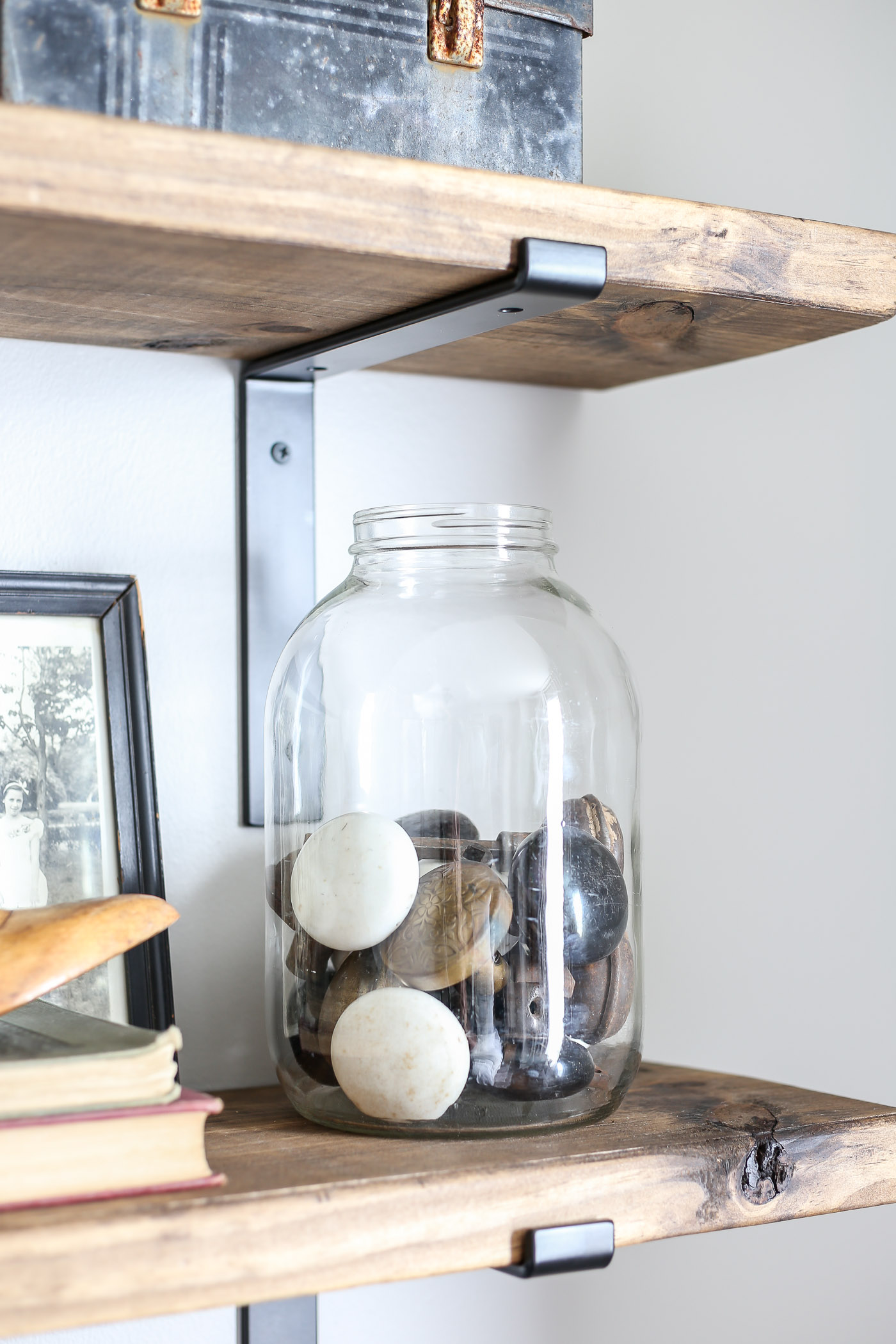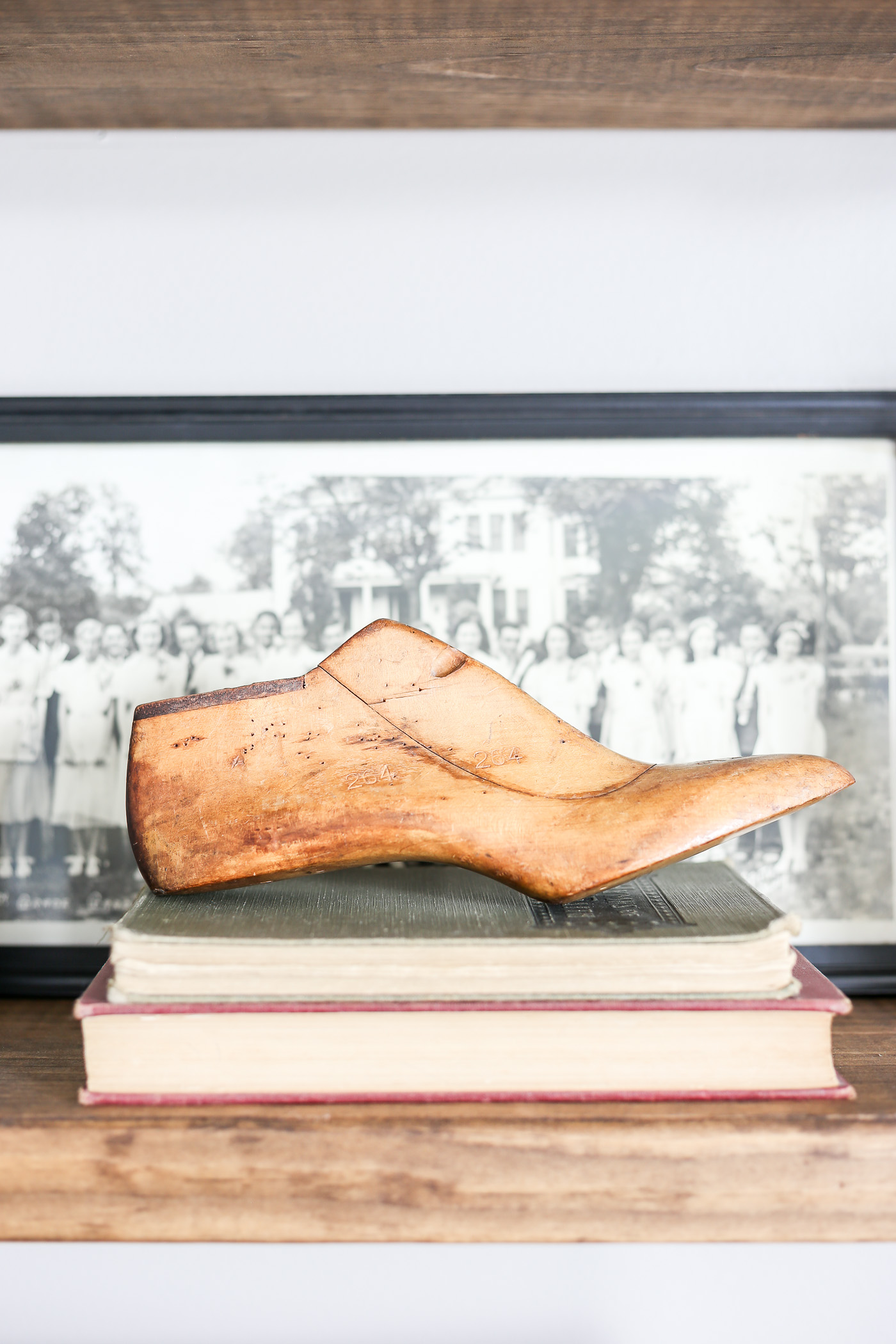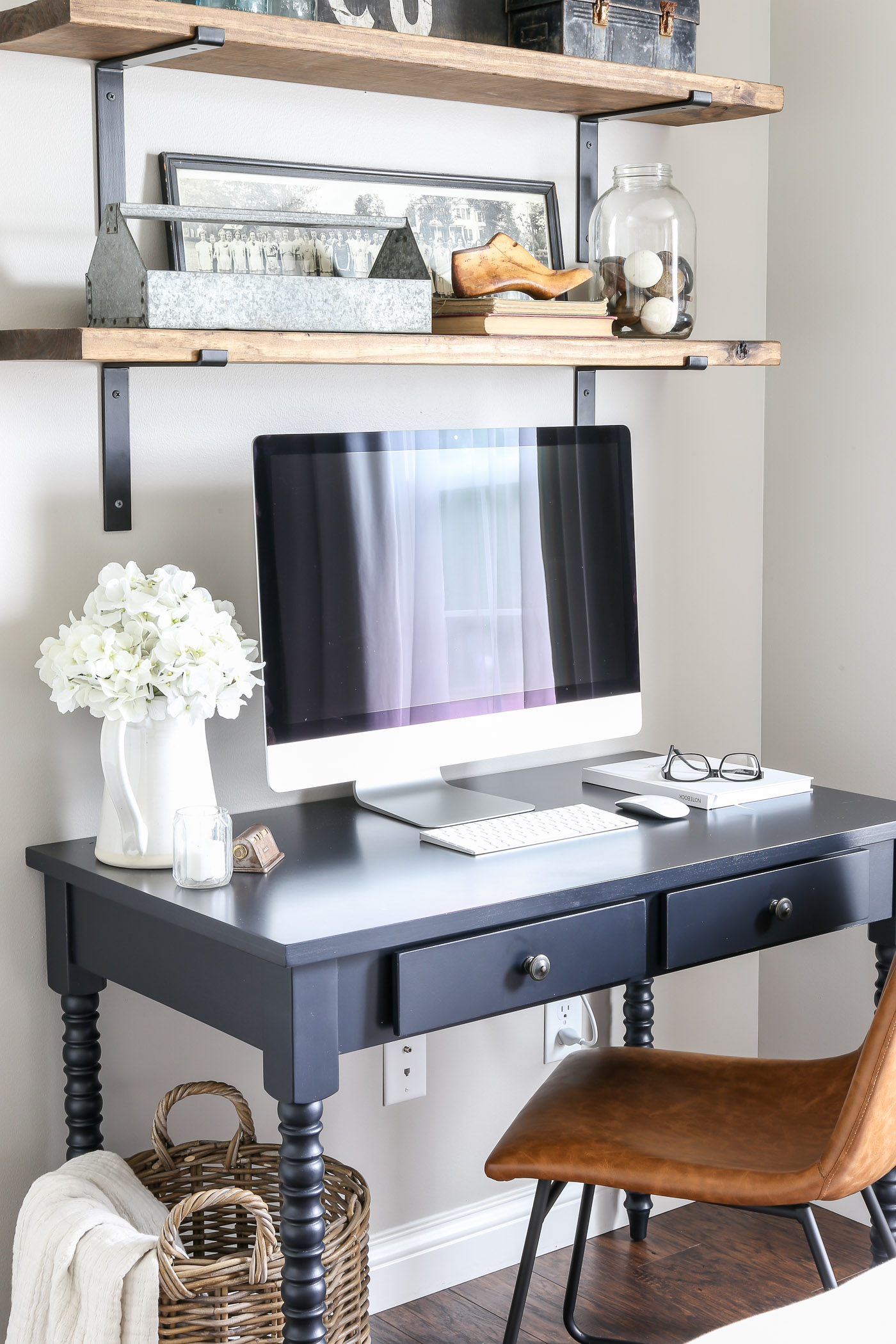 After I finished up this space, I gave the rest of the guest room a little refresh also. I will be sharing on the blog here soon!
A new rug and some new curtains, and it's like a whole new room!
Pin Guest Bedroom Office Nook for Later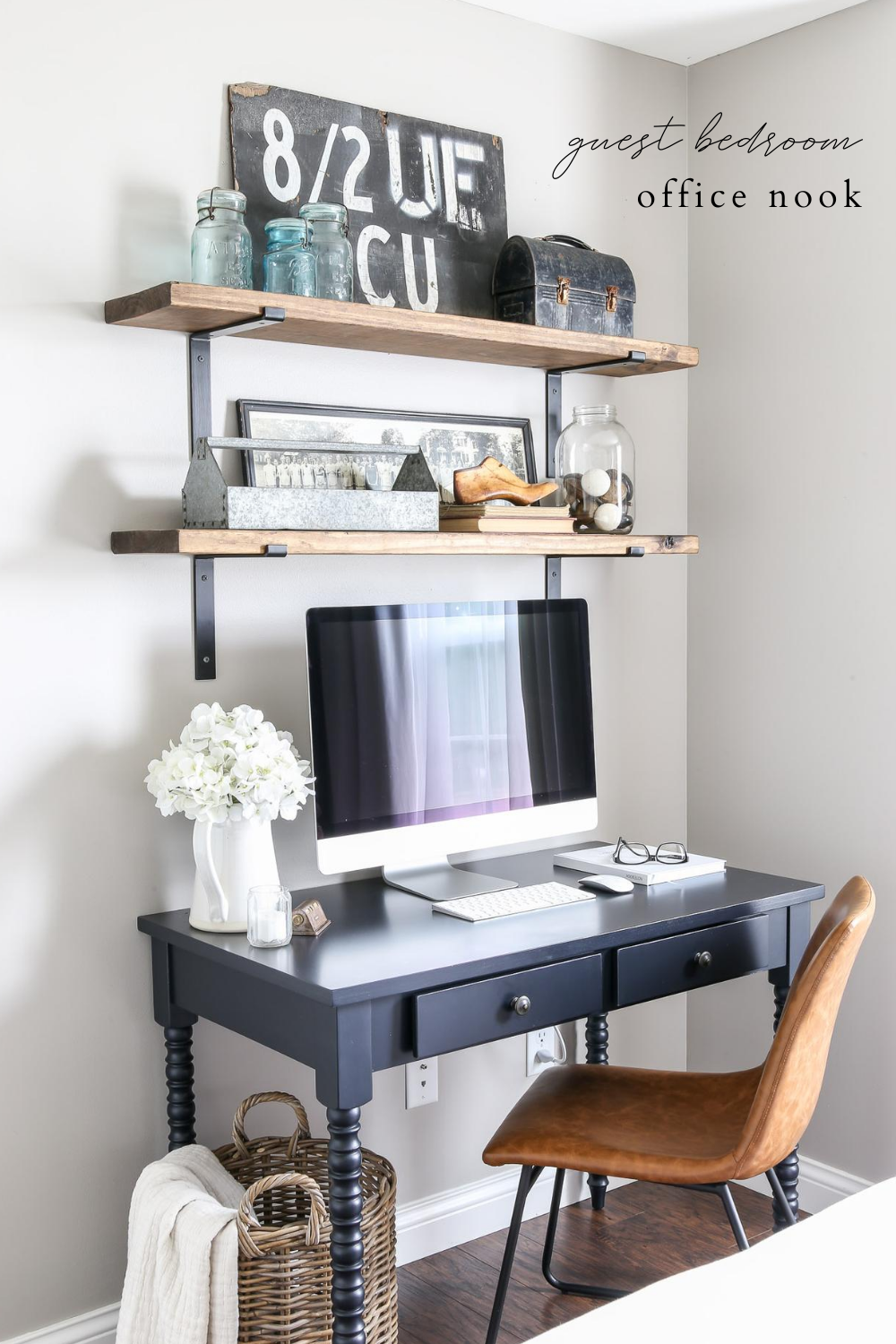 F O L L O W A L O N G : Facebook | Instagram | Pinterest | Twitter

Affiliate links are provided for your convenience. For more information, see my full disclosure here.