Vintage Door Headboard
This post may contain affiliate links. For more information please see our disclosure policy.
One mans trash is another mans treasure. Or woman in my case! I have always loved this saying because it is a direct reflection of my style, and it is so true! Sometimes I am just in awe of how you can find exactly what you are looking for in a secondhand store, rather than a big higher end one. For instance, we have been looking into getting a new headboard for our guest bedroom since we moved into our house, but we weren't having much luck. It has been driving me crazy because I felt a headboard was the one big detail that was missing from the guest room space. Then fate stepped in as it always does, and I found an old vintage closet door that I instantly knew would be perfect for our bed. Did I buy it right then and there? Of course not! I passed it up on multiple occasions and regretted it every time until finally I knew I had to pull the trigger before someone else did. Another saying, here today gone tomorrow would have haunted me if I didn't buy this door. Plus, it was only $39.00! Why I make things more difficult and stressful than they should be is beyond me!
I loaded it up, brought it home, and recruited my wonderful husband to help me turn this door into a beauty of a headboard. Since it was a closet door rather than a full size door, it was super easy to turn into the Vintage Door Headboard of my dreams!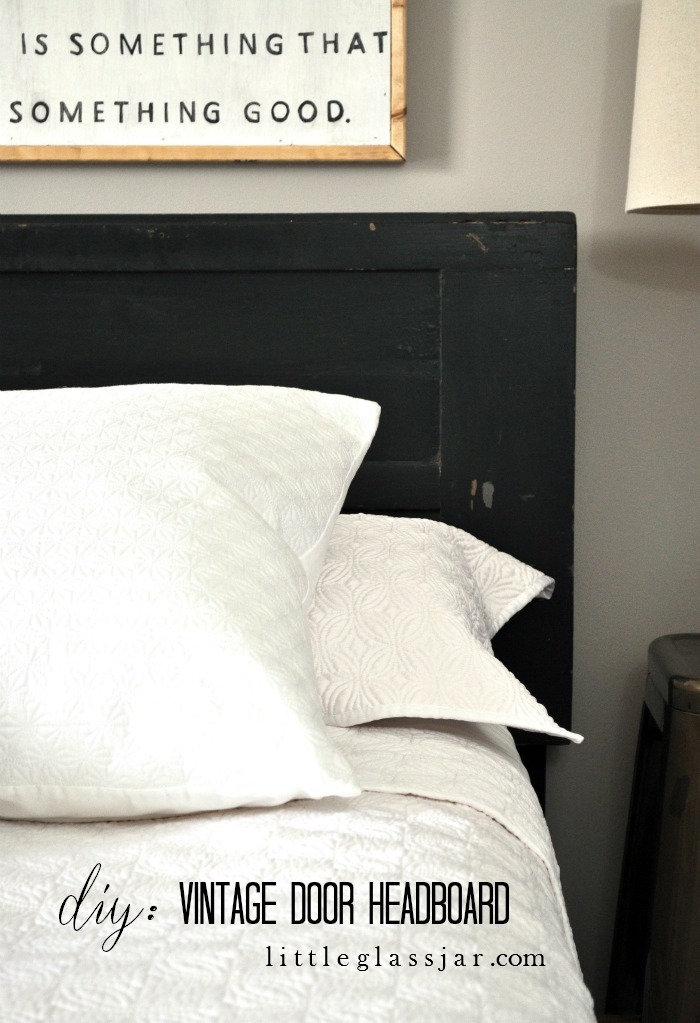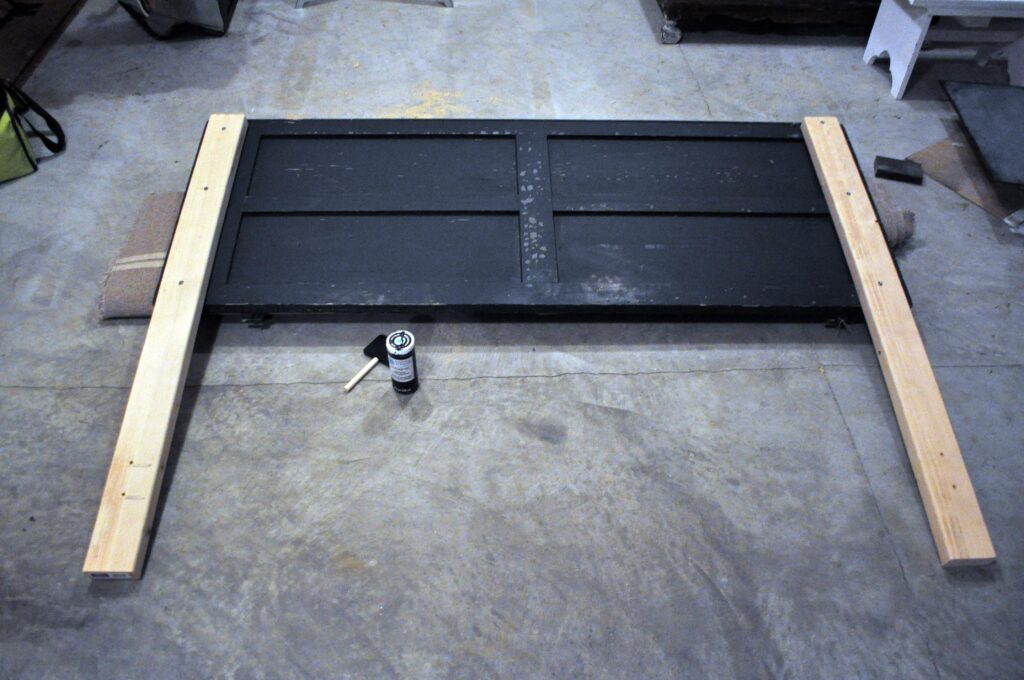 We added two 2x4s as the legs, using 3 screws on each leg to attached it, and bolted it to the metal bedframe as well. I painted the raw wood black to make it look like one cohesive piece. And that is it! Again, super simple as always! And very sturdy too!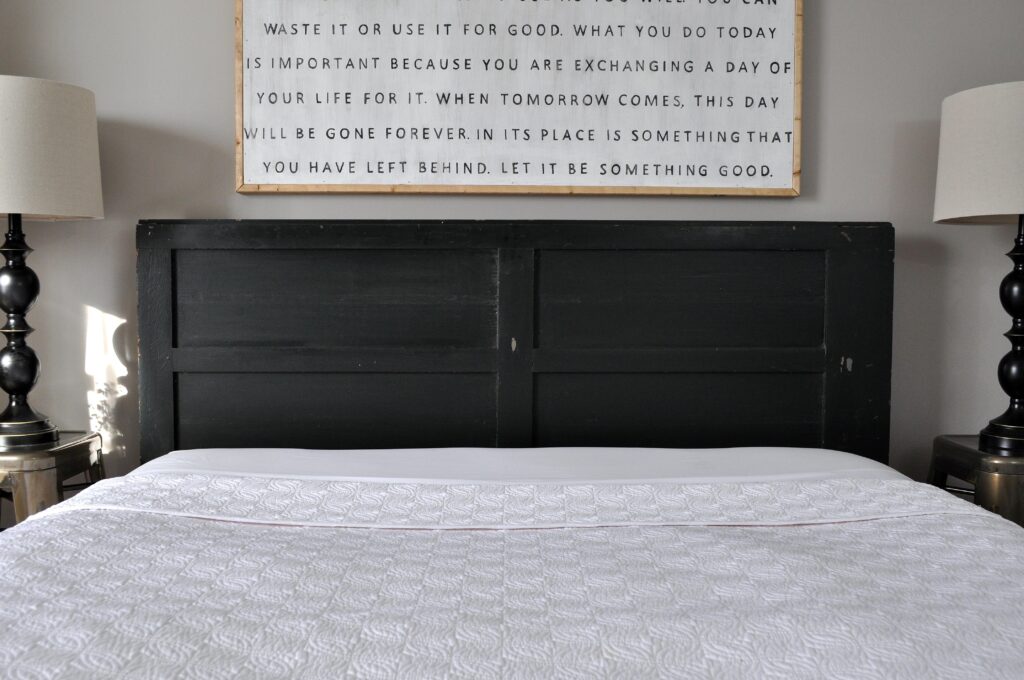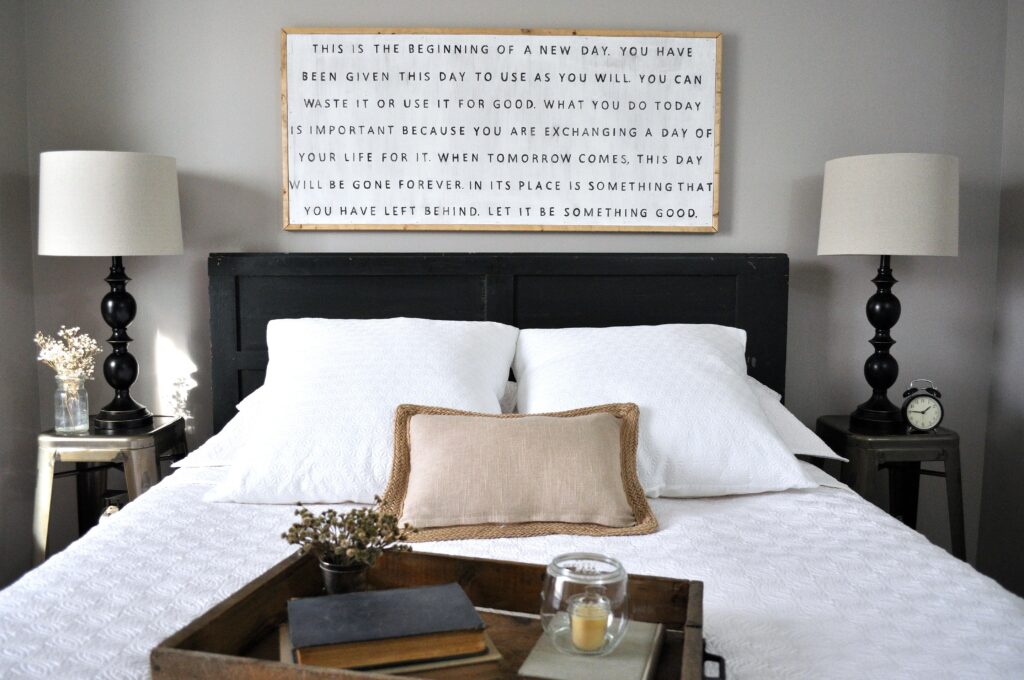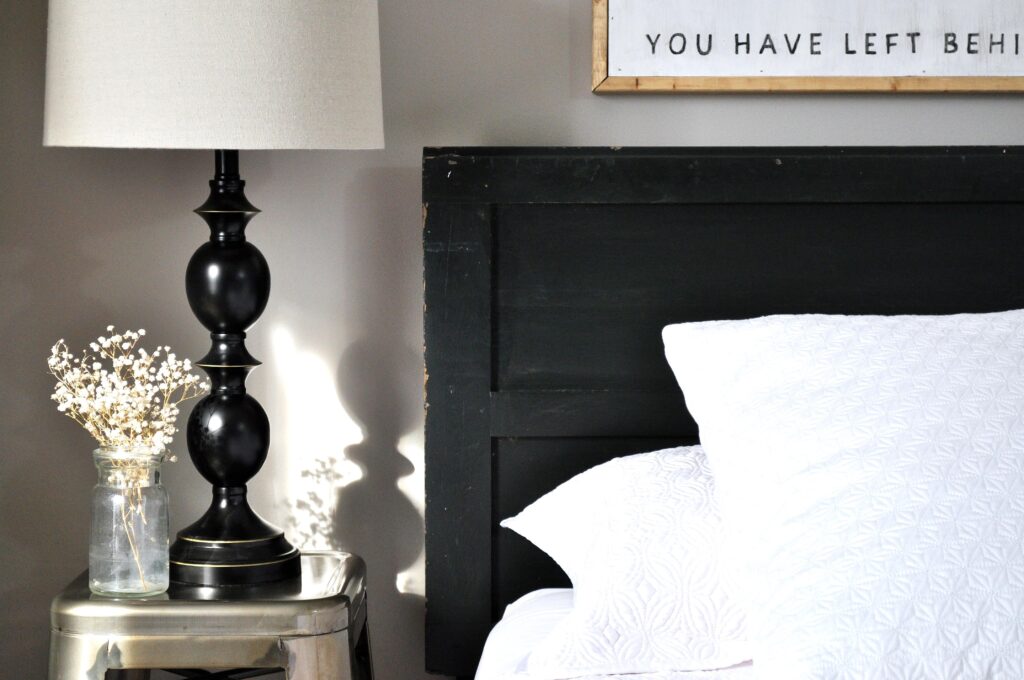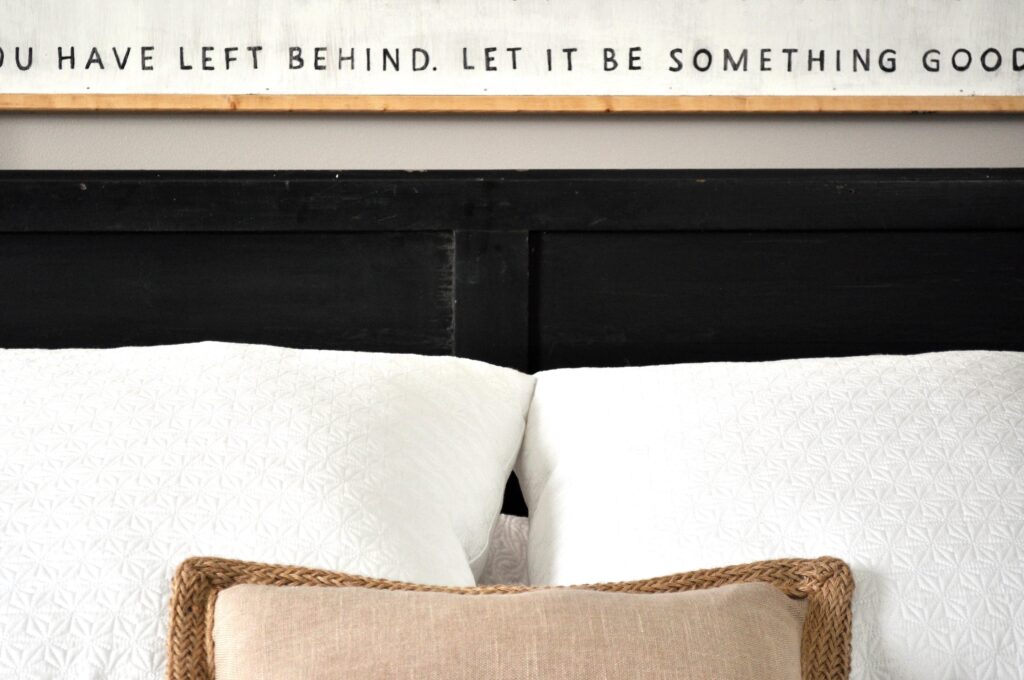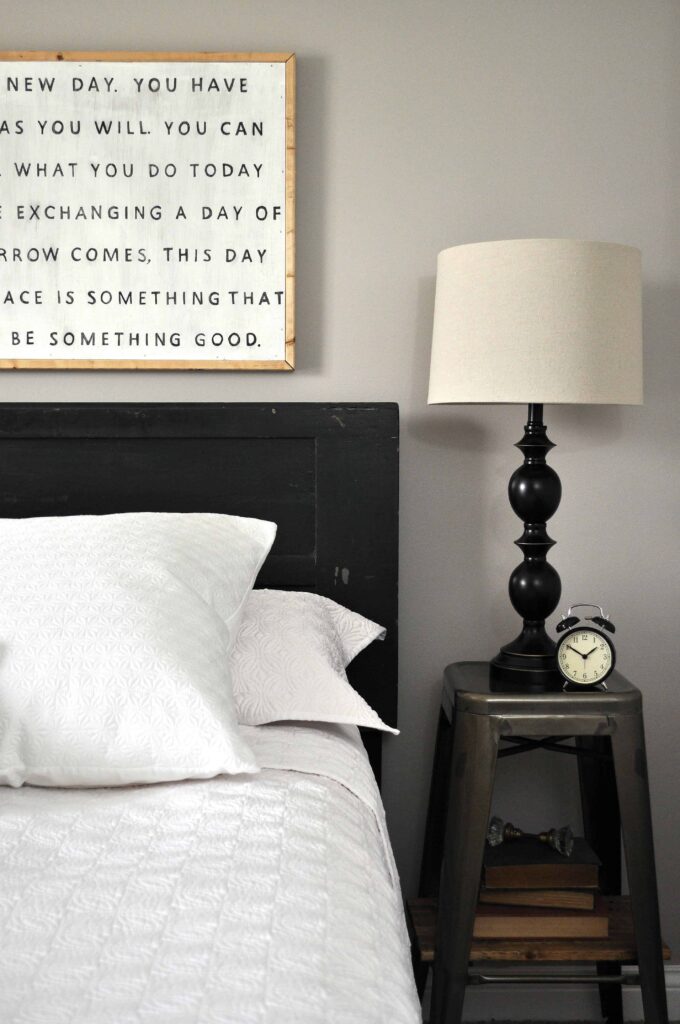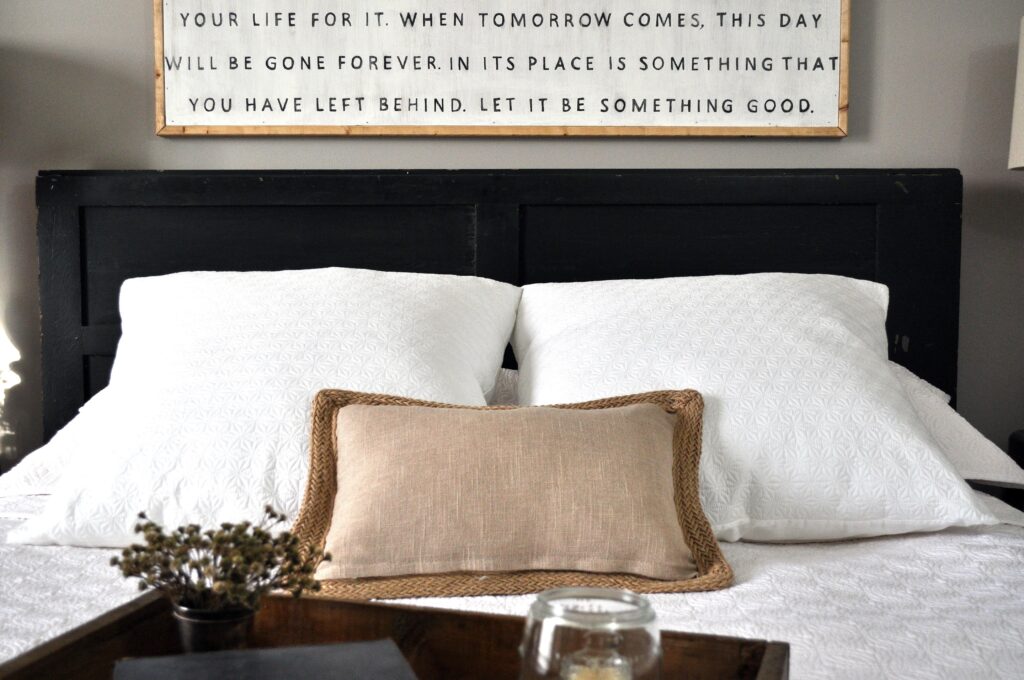 Hope you love it! I think it completely changed the room for the better.