Fall Living Room
This post may contain affiliate links. For more information please see our disclosure policy.
Add some simple decor to create a cozy fall living room, using beautiful greenery, autumn inspired fabrics, and seasonal accessories.
I know I'm a little late to the party, but happy fall friends! The weather finally dropped here in St. Louis, so we are really enjoying the cold temperatures, changing leaves, and all the fall foods we can manage to eat! I have spent a lot of my days coming home from work, cozying up on the couch in our freshly decorated fall living room and watching non-stop scary movies! I'm not gonna lie, it has been absolutely wonderful!
To be honest, I have been laying pretty low lately because we finally started our second round of IVF, which is exciting and scary all at the same time. I decided to black out the rest of this month and most of November so I could really focus on the process and try to cut out as much stress as possible. If you missed it, you can read about our infertility struggle here, and a letter I wrote to our sweet baby in waiting here.
So the blog might be quiet, or I might dive into projects to take my mind off of things, who knows! One thing I do know is that I couldn't go without posting our fall home tour. It might be a little here and there, but let's start with our fall living room!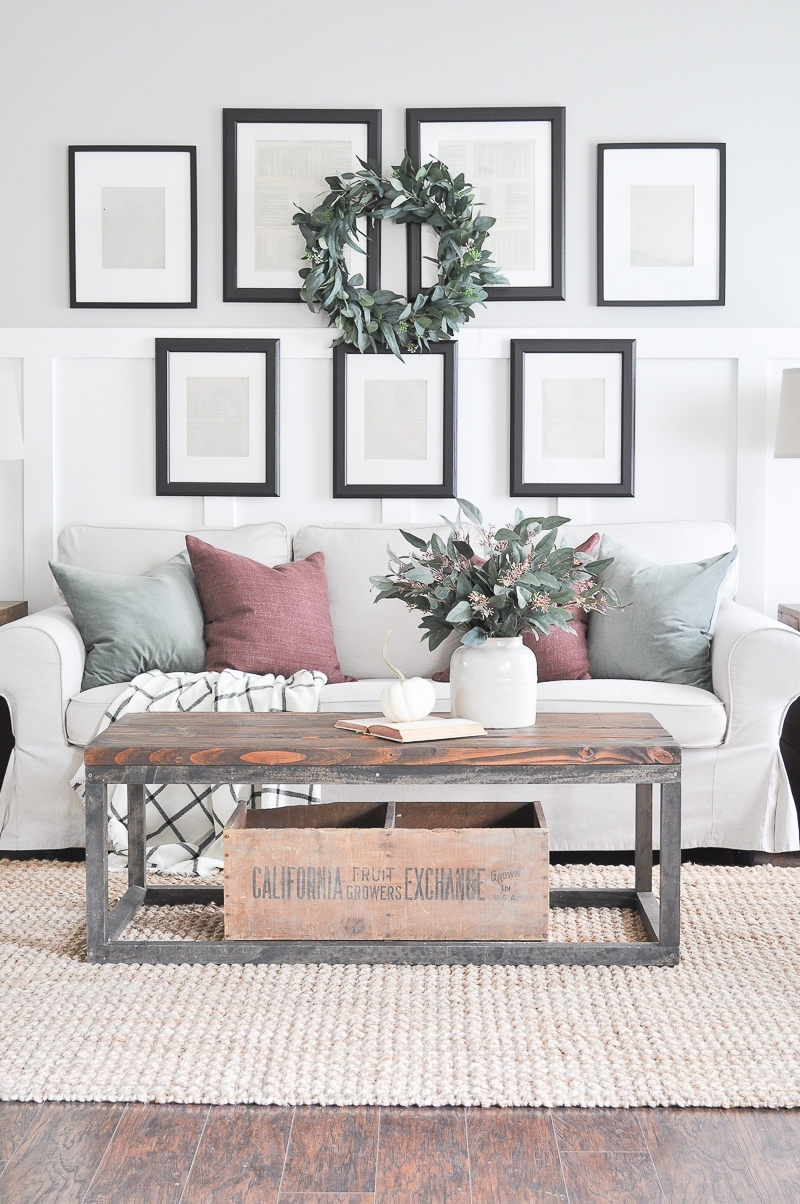 FALL LIVING ROOM
I adore this time of year. I literally count down the days until I get to drag all of my fall totes down from storage and go through all of my decorations. Then I obsess over what color scheme I am going to use, and it's all downhill from there!
We, or I, spend so much time in our living room during the fall, watching scary movies, enjoying the open windows (until it's too cold), and being all cozy with my house slippers, blankets, and hot drinks. Typical right? I soak it up! So it's my favorite room to decorate.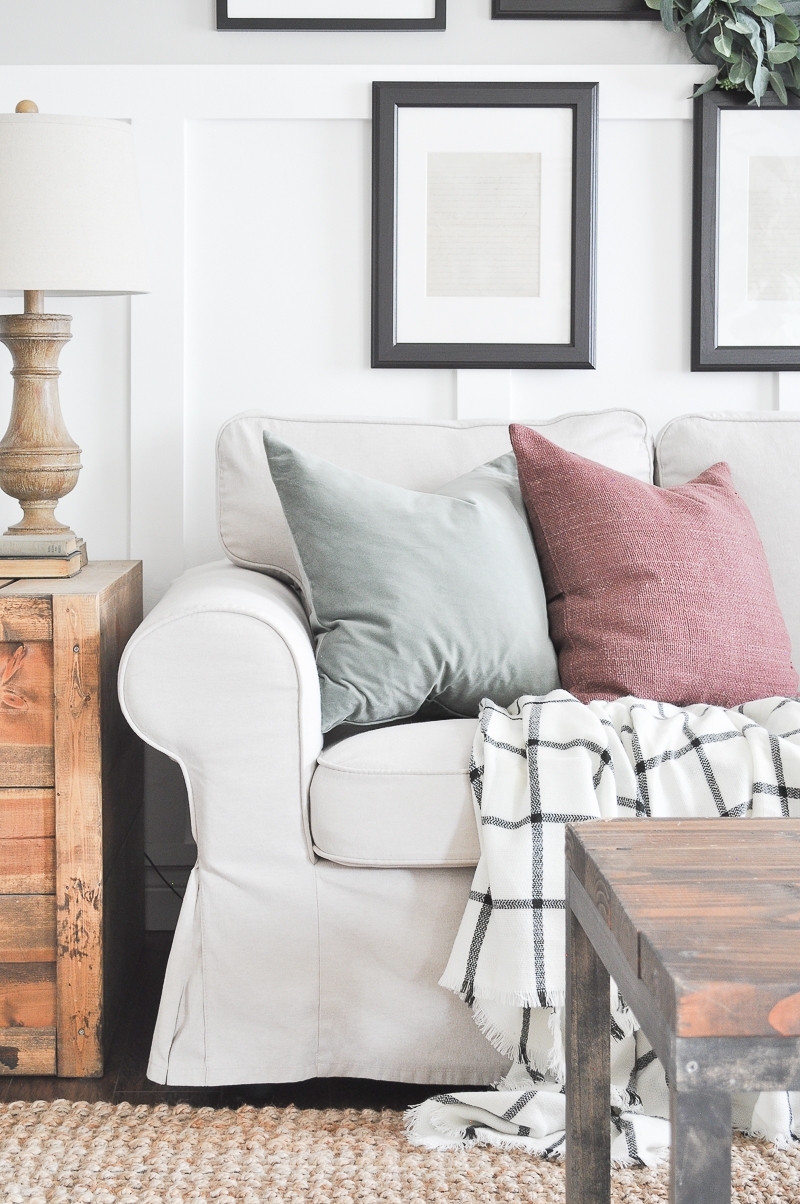 FALL COLOR SCHEMES
I have the most fun picking different fall color schemes each year. I usually find some kind of fabric, from a throw or pillow, that inspires each years theme. This year it was these green velvet pillows I found from Ikea!
I paired them with some old burgundy throw pillows I got a few years back from West Elm, and then found these eucalyptus stems from Hobby Lobby that matched perfectly. I even found a eucalyptus wreath too. Maybe a little too matchy-matchy for me, but I just went with it, and it worked.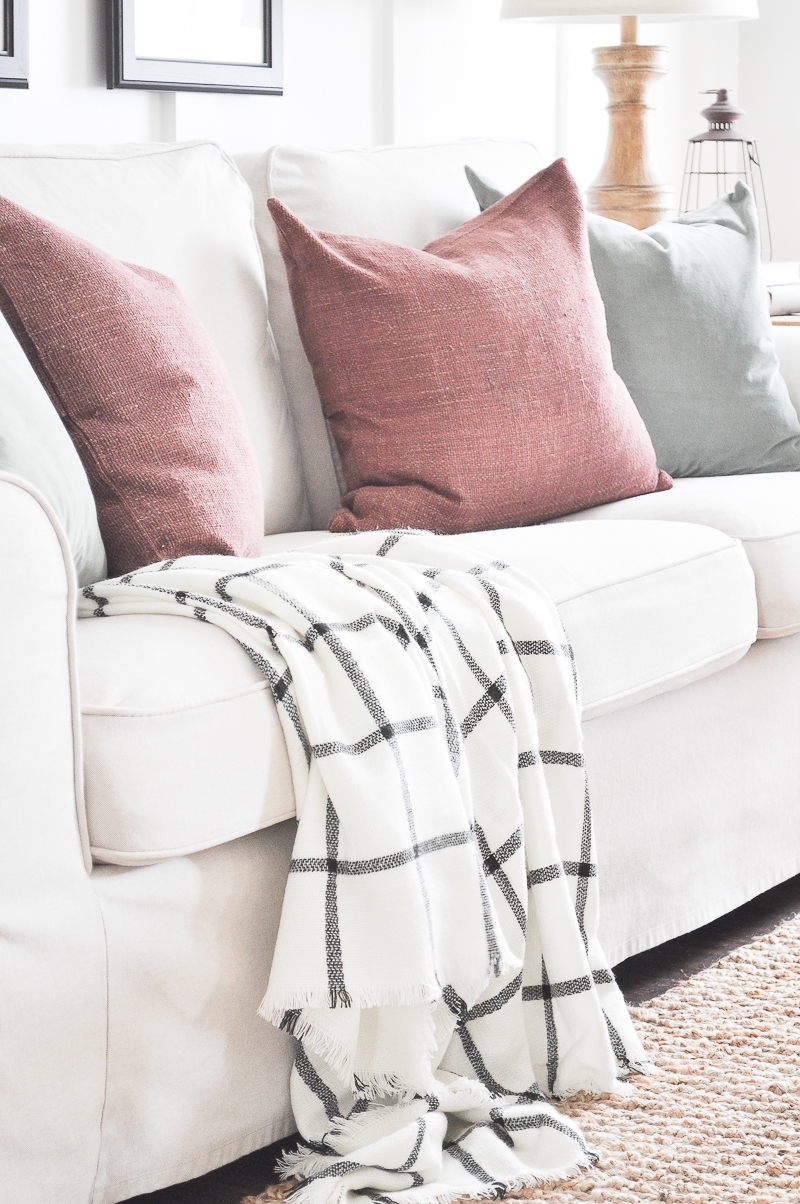 I did manage to break it up a little with a white and black plaid blanket I draped on my couch. You guys, my biggest tip for holiday decorating are these blanket scarfs from the Target Dollar Spot. They are like seven bucks and you can use them everywhere! I've even used them as table cloths!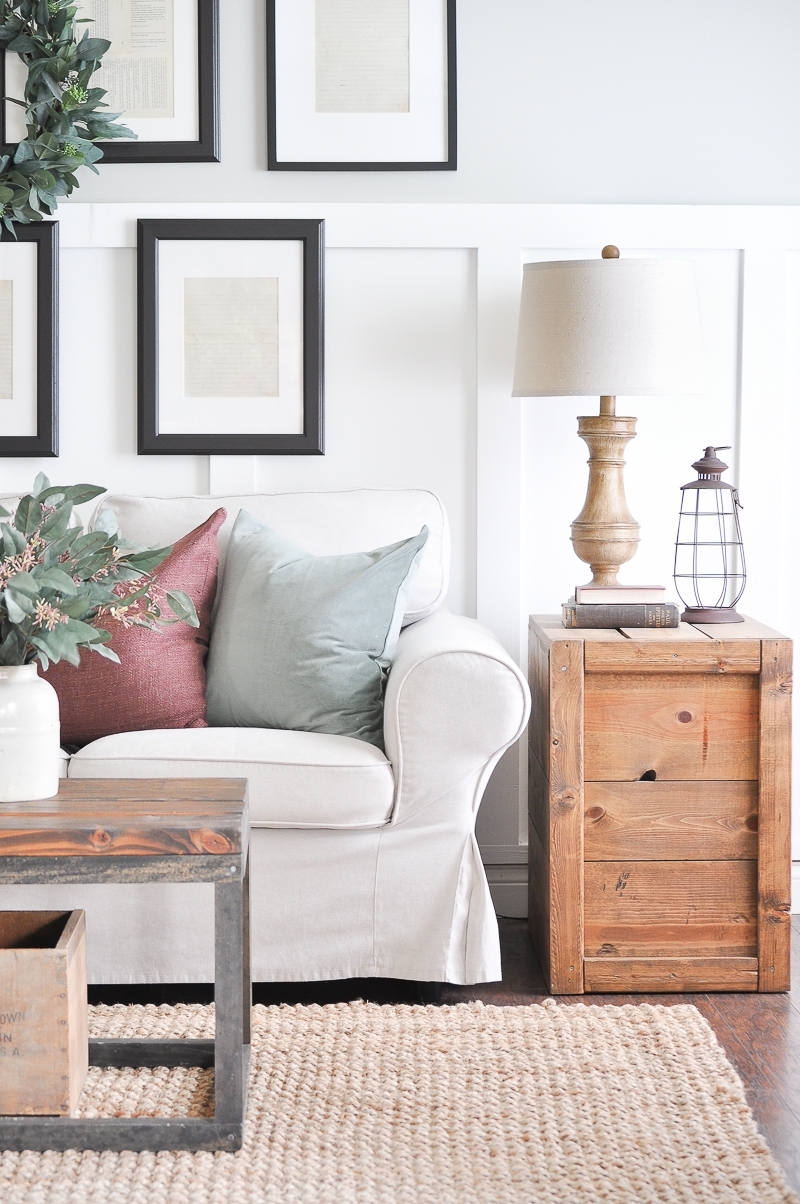 FALL SEASONAL ACCESSORIES
Fall accessories are so easy! Pumpkins, pumpkins, and more pumpkins! Yet I only have one in my living room. Ha! I used all white pumpkins again this year. Why? Because they are so stinking cute! And being a neutrals girl I love how well they go with my décor. I also love to set out lanterns too. They give such a fall vibe inside, love it!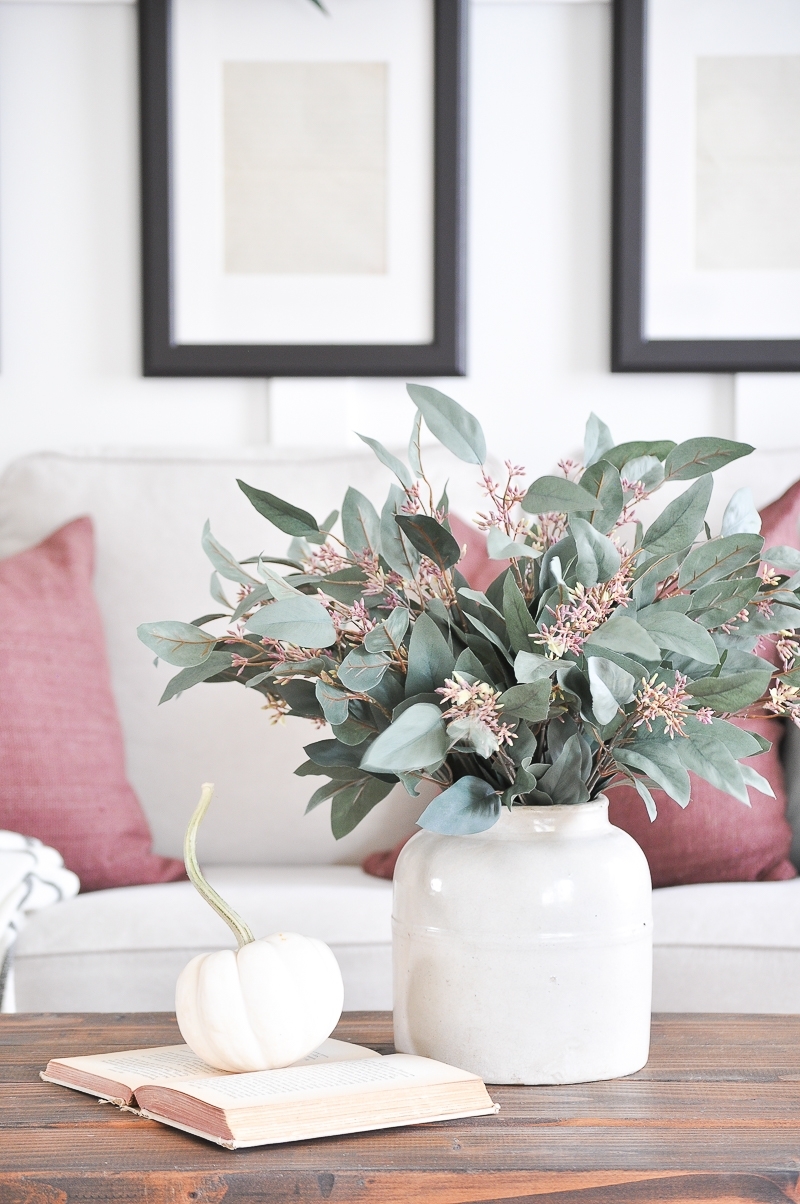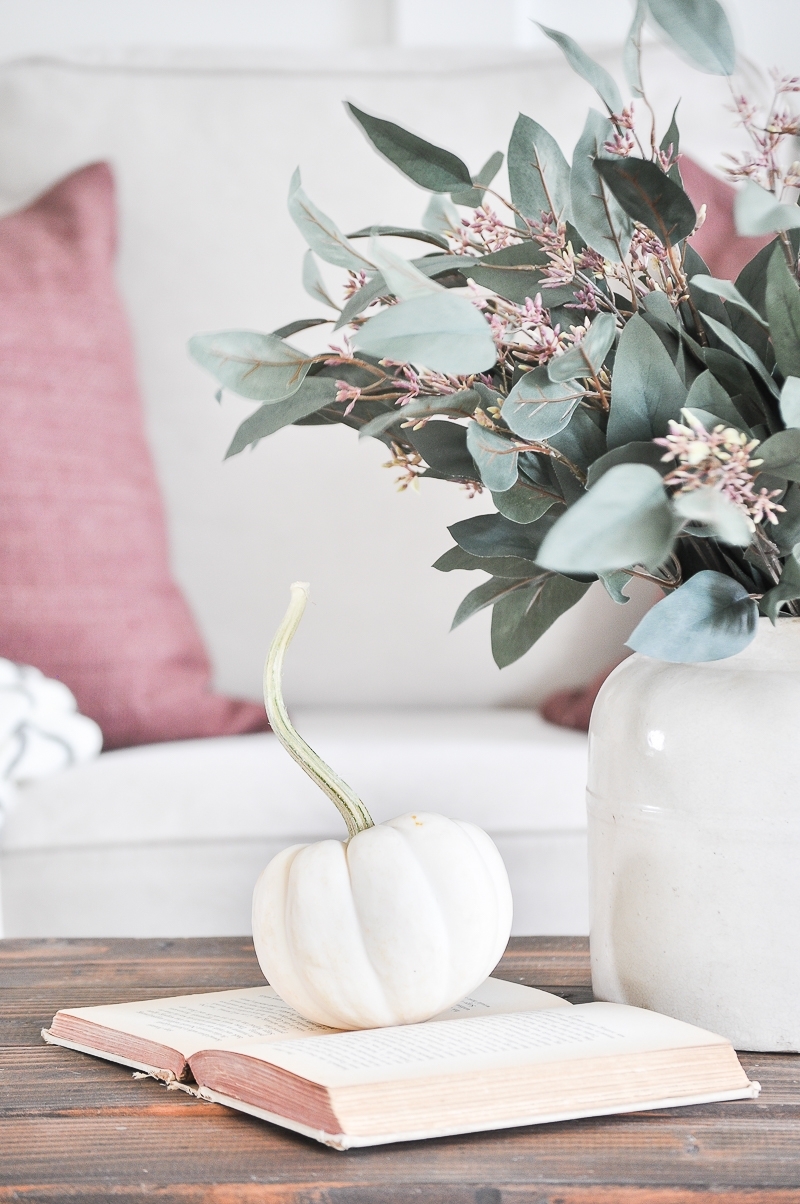 Also, as always you can never go wrong with a few vintage books stacked where you need to fill in some space. I like to use fall colors even with the book binds. Browns, greens, burgundy, they all go great with fall décor!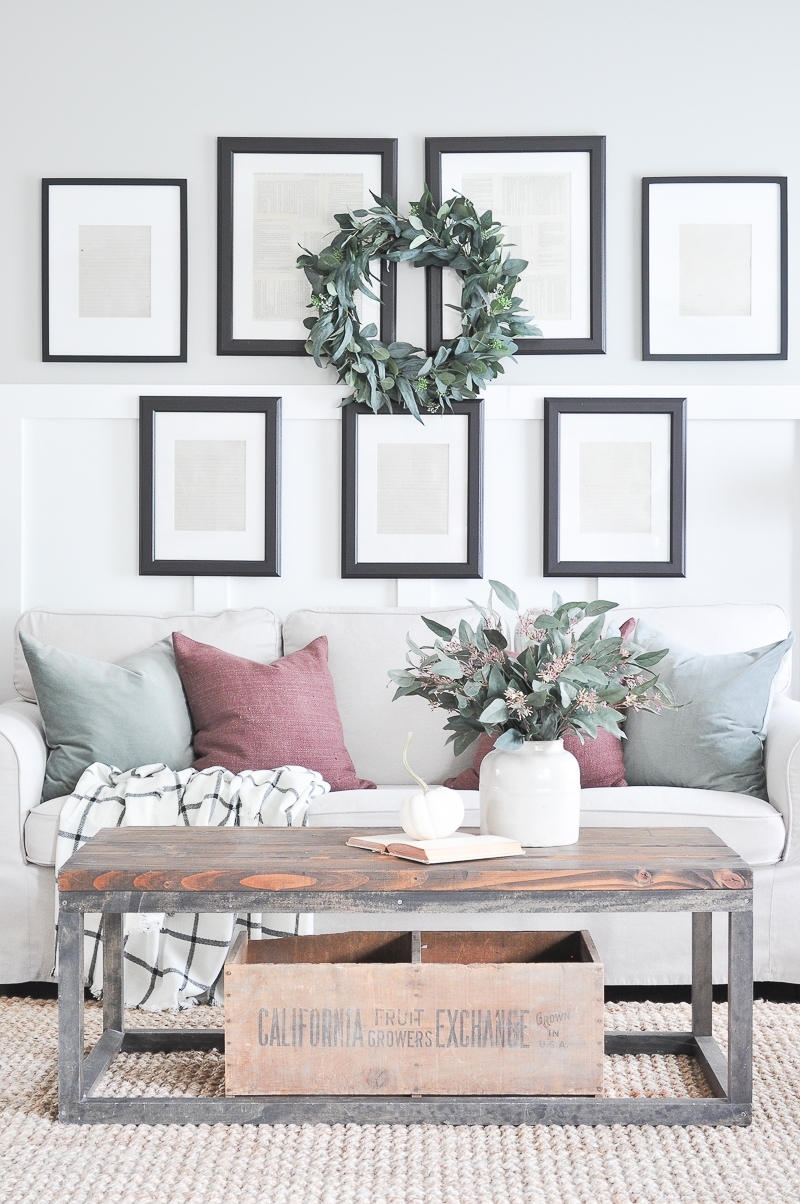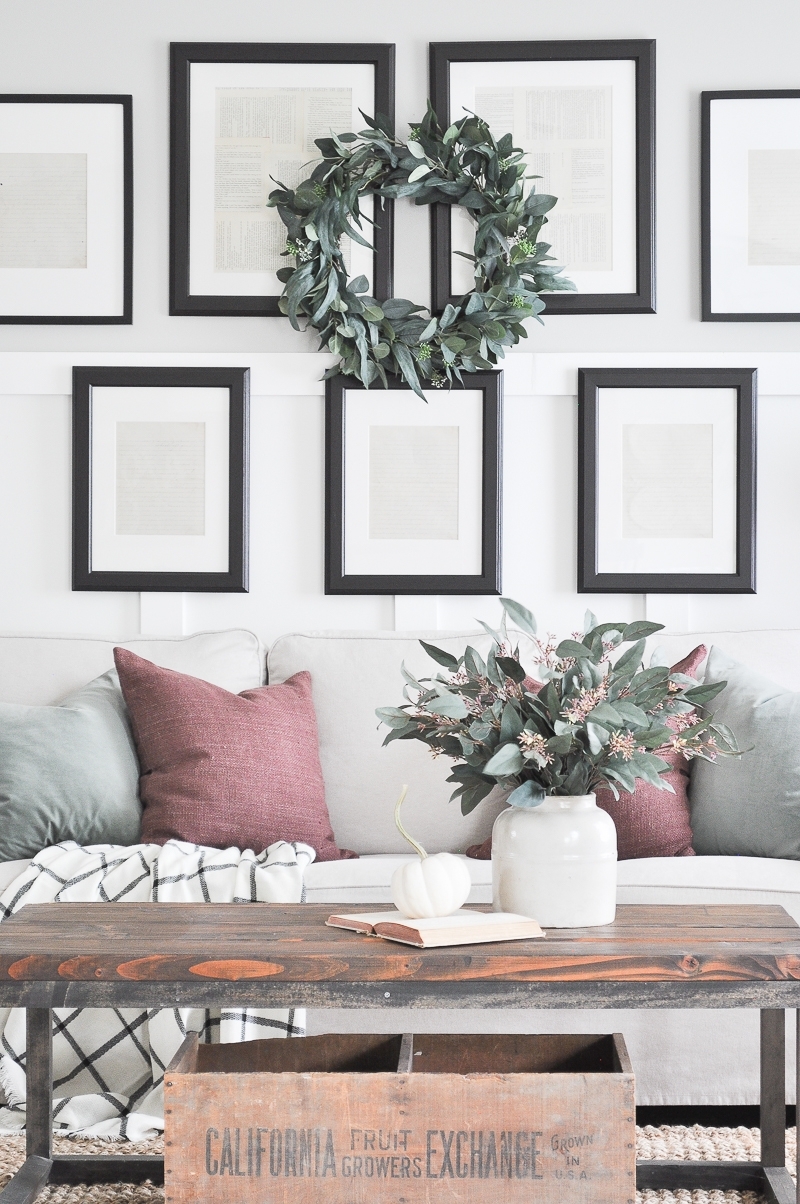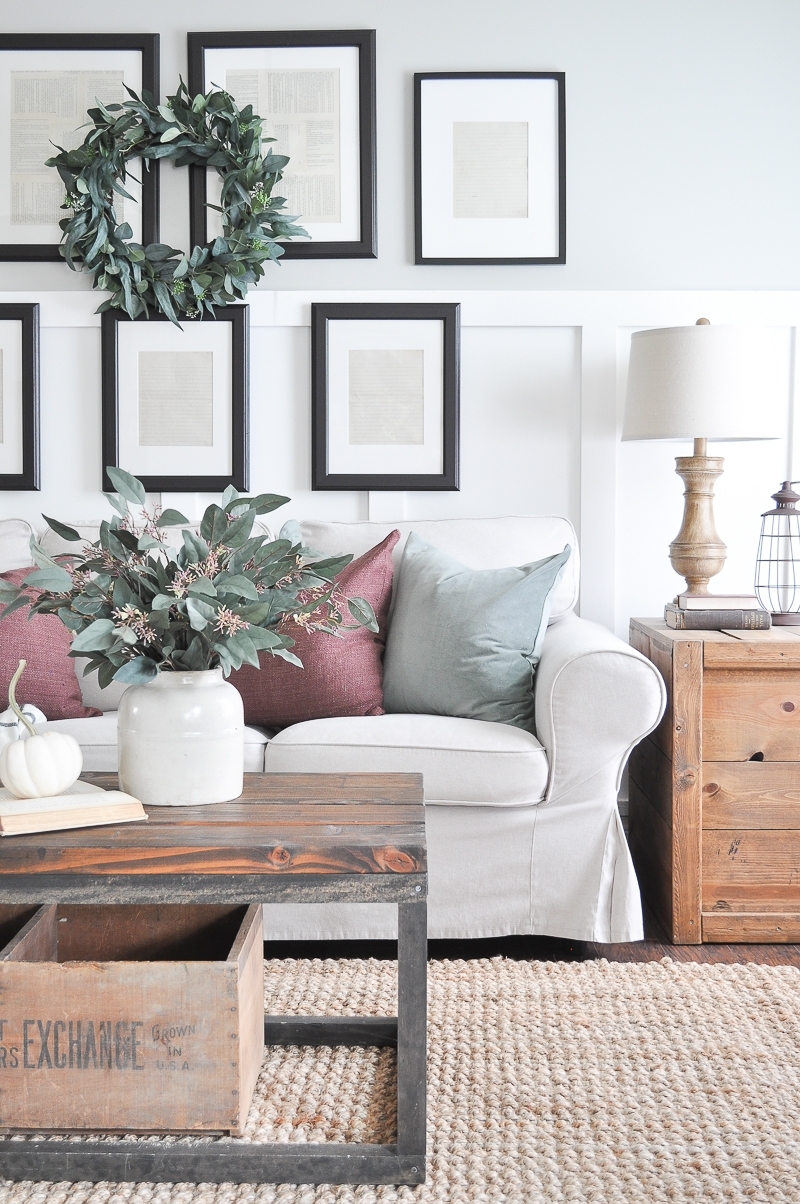 What are your go-to fall decorations? What rooms are your favorite to décor for this season?
As always I would love to know!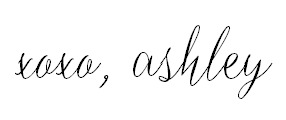 SaveSave
SaveSave
SaveSave
SaveSave