Neutral Rustic Christmas Tree
This post may contain affiliate links. For more information please see our disclosure policy.
Thanksgiving is over and it's officially time to pull out all of the Christmas decor and really go to town! I hope you all had a wonderful week with your family eating way too much food and celebrating everything there is to be thankful for over this holiday season! Like I mentioned in my last post, I decorated for Christmas a few weeks early this year and I don't regret it for a second! I have absolutely loved having my Christmas tree out during Thanksgiving, but now I am looking forward to seeing all of the ways you all decorate yours! This year my whole theme is very rustic with neutral colors, so today I'm sharing my Neutral Rustic Christmas Tree, and I hope you all love it!
This is week two of our Christmas home tours hosted by my sweet friend Ashley from Cherished Bliss, and we are all sharing how we decorated our tree this year! If you missed week one, we showed you our Christmas Entryways, which you can find here. If you are coming from Setting for Four today, I am thrilled you are here and hope you take a look around!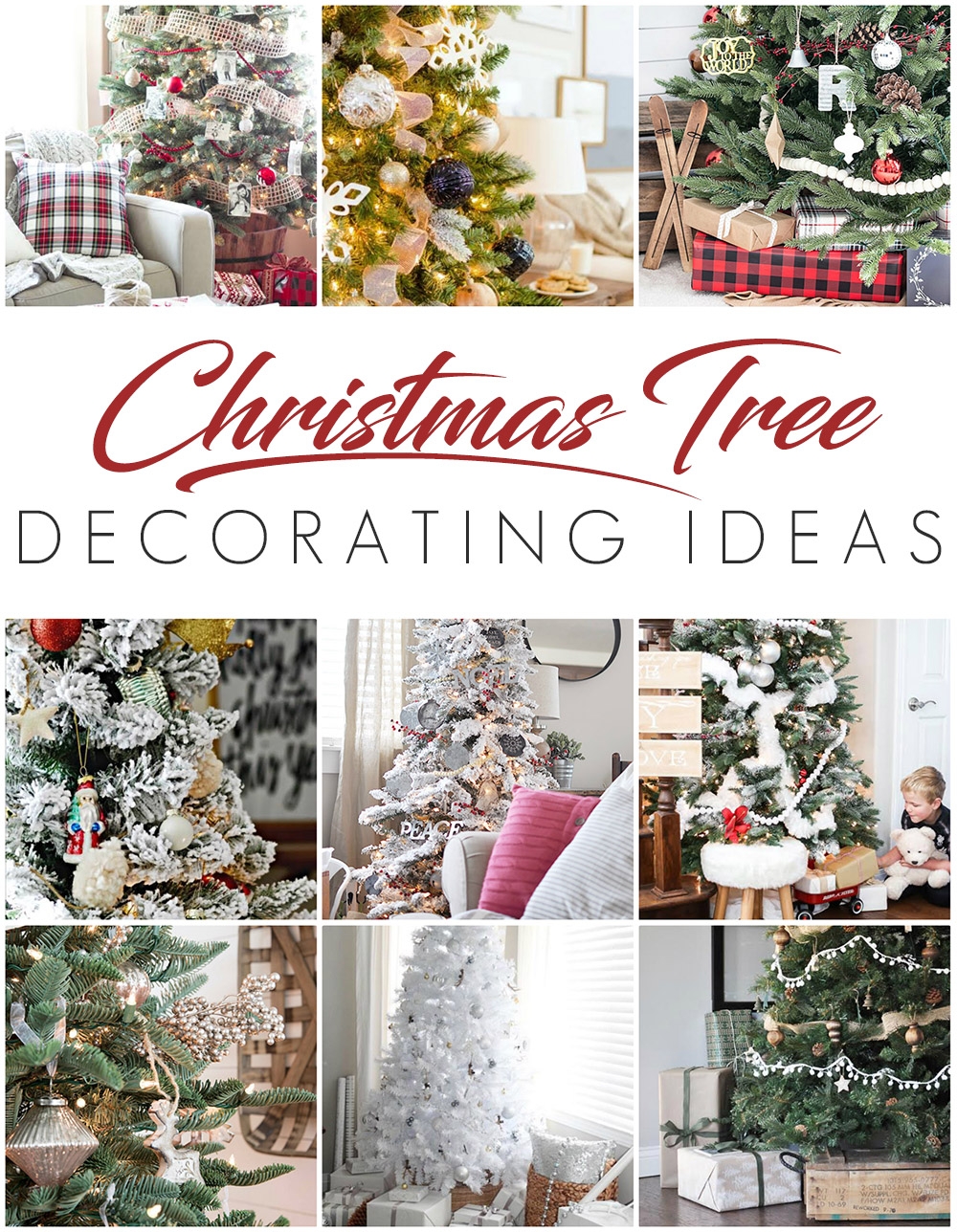 We actually moved our Christmas tree this year to a new area of our living room, and I am obsessed with it! It used to sit on the side of our couch in front of the window, but it was so crowded and it threw off the balance of the room, so we tried it in this little corner in front of our staircase instead, and I think it found its new permanent spot!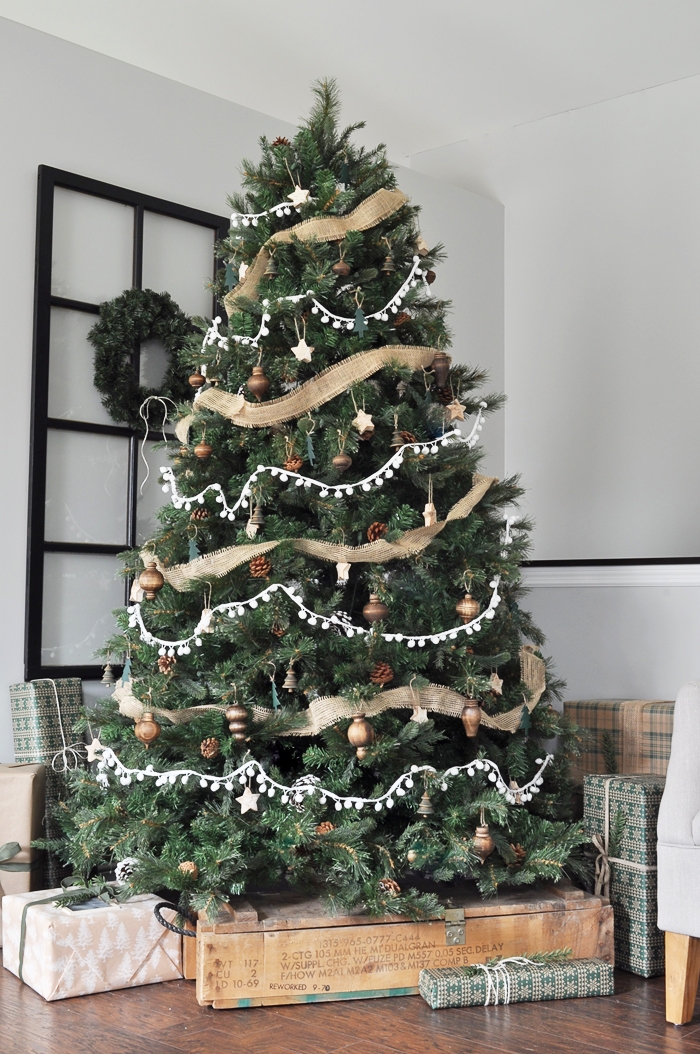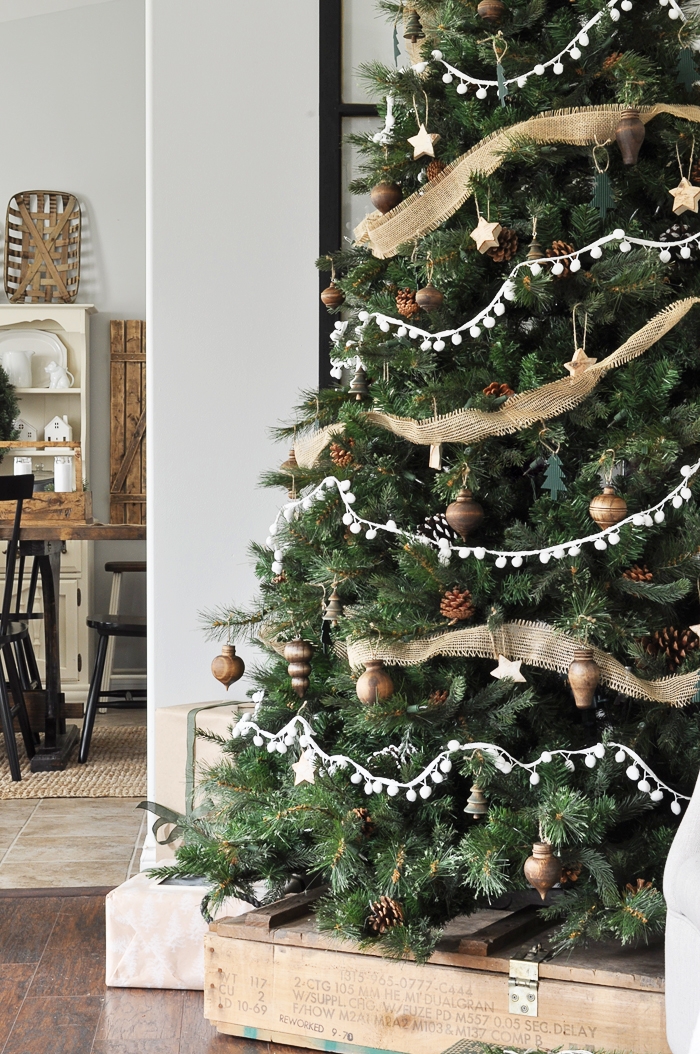 My Christmas themes each year are usually inspired by wrapping paper. Yep, you heard that right! I knew I wanted to go all natural and neutral this season, and to be honest the second I stepped into the store I thought there was no way I'd be able to find anything that doesn't have the traditional Christmas red. Then I lingered over to the wrapping paper and found this incredible green gift wrap, and my theme was set! No reds! Just rustic brown, greens, and pops of white!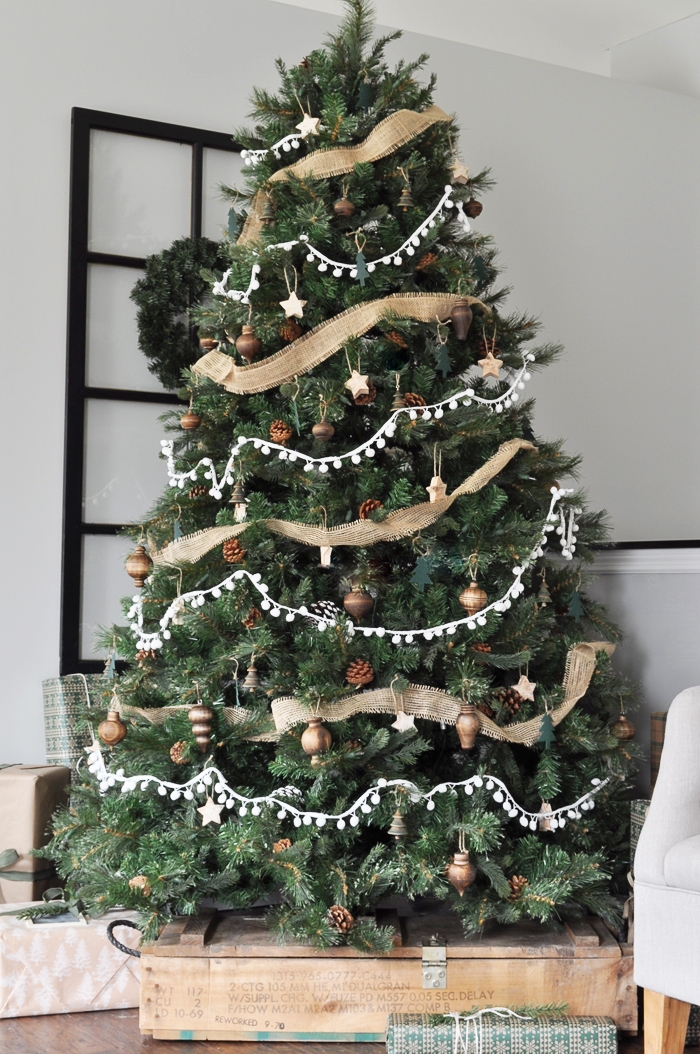 I also love garland! I used some rolls of frayed burlap and some white pom pom strands I found at Hobby Lobby. My ornaments are all super rustic, with some wood ones I stained, some dollar spot green trees, pine cones, and birch stars. I kept it super simple and didn't want to jam the tree full so it took away from the natural feel of the tree being a bit more bare and raw.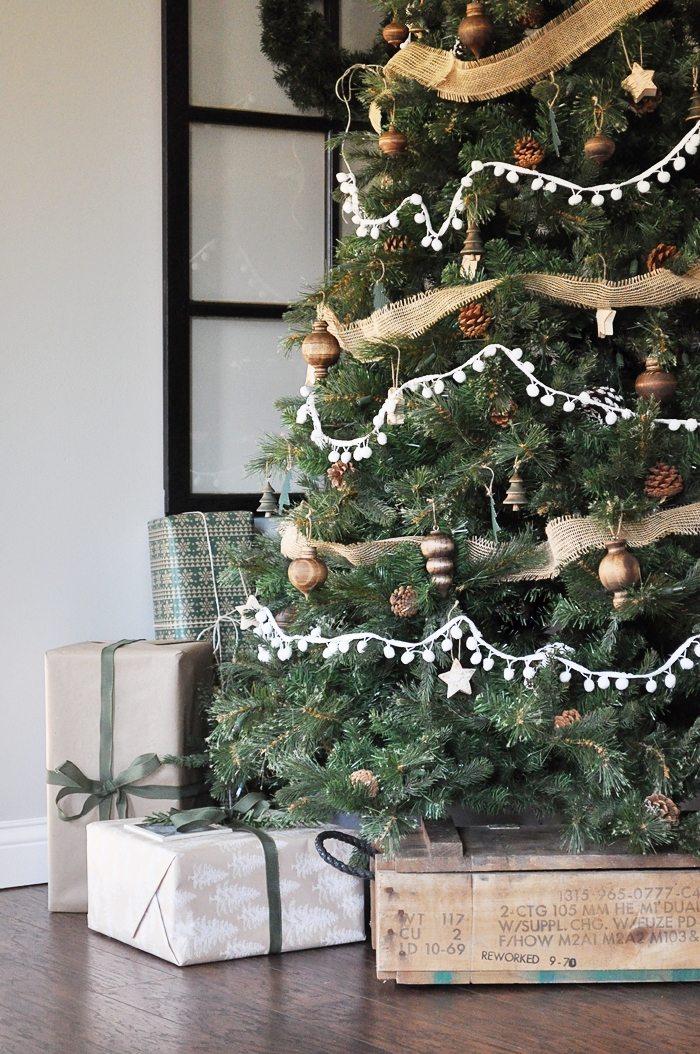 The magic always happens when you turn on the lights! I seriously cannot get enough of the tree glow at night! The second I get home from work, even when the light it still dim, I turn it on and don't want to leave the room! I wish pictures did it justice!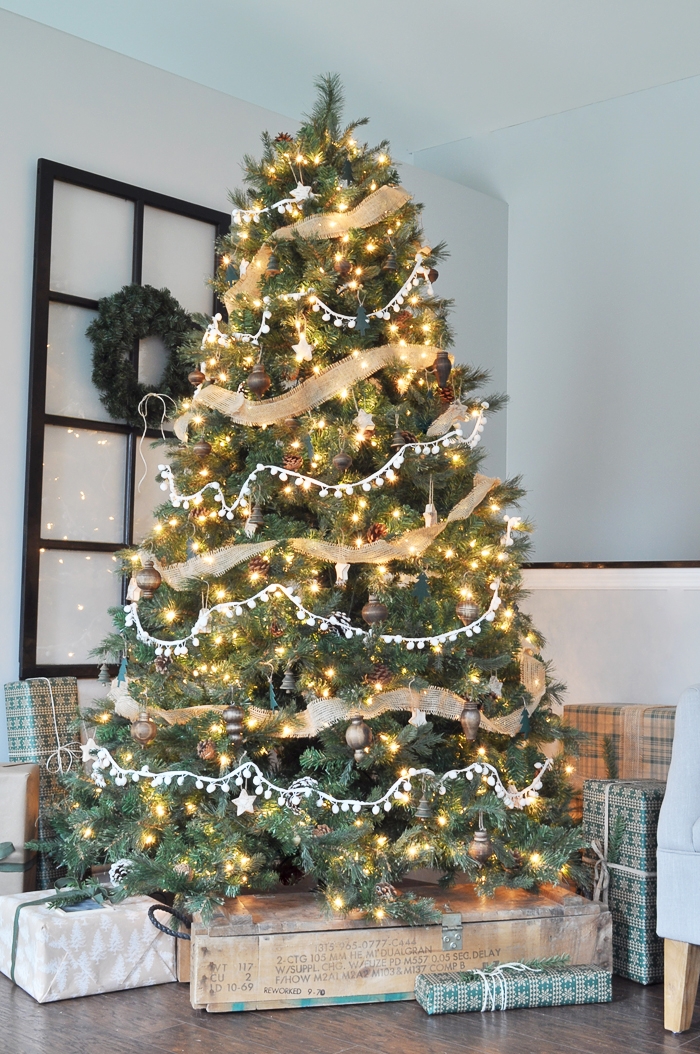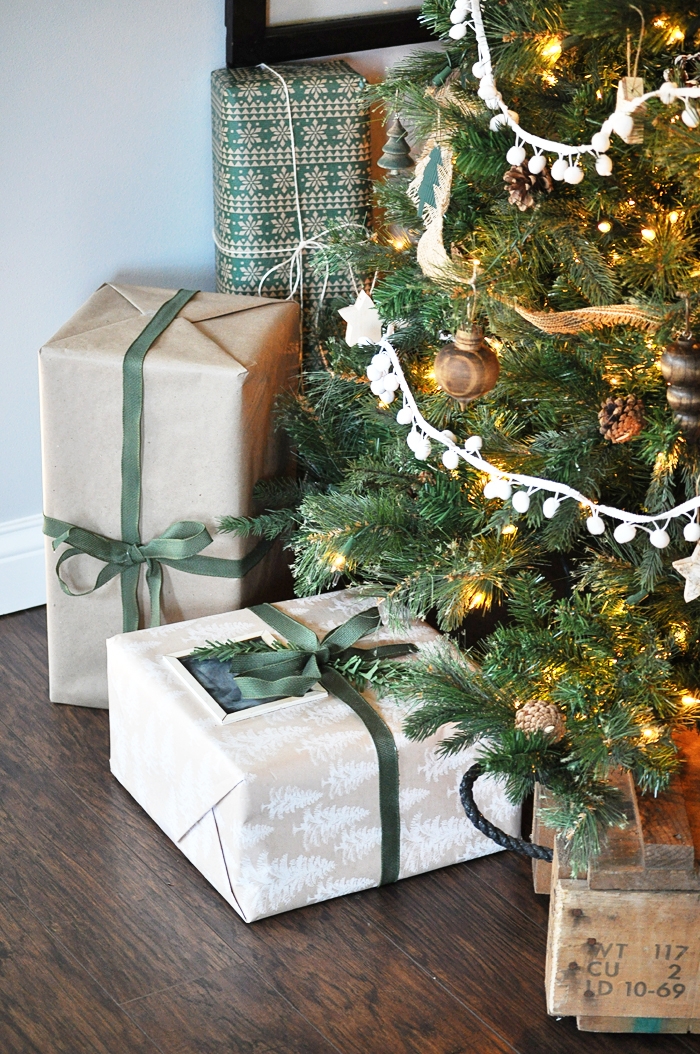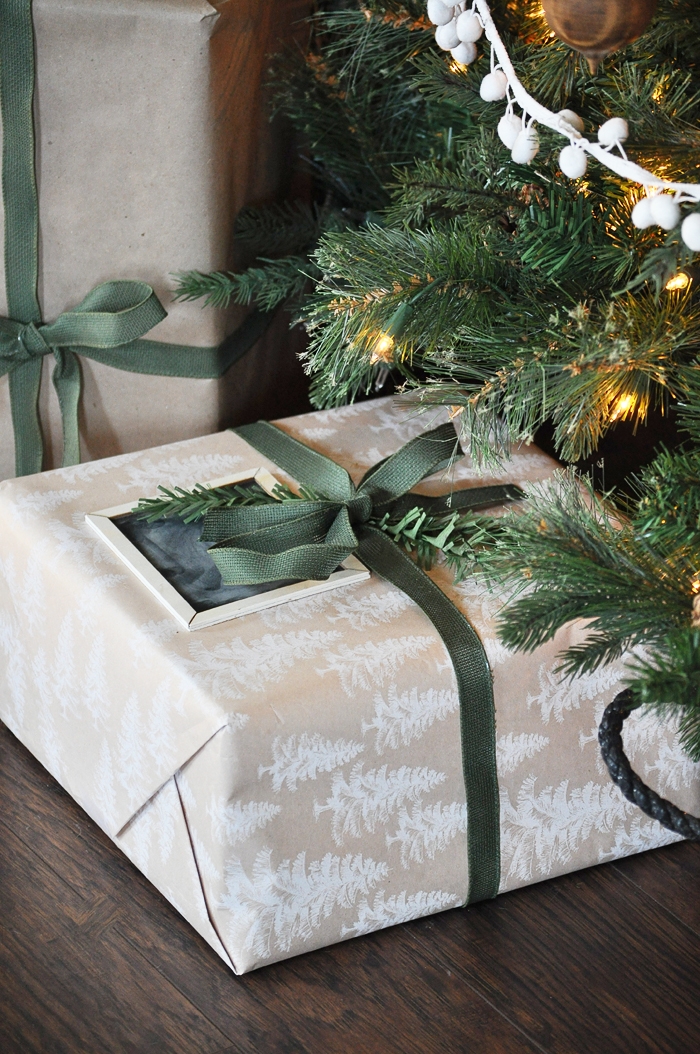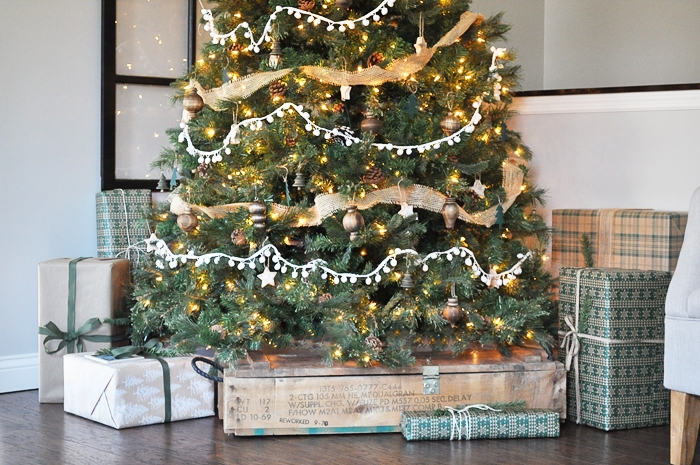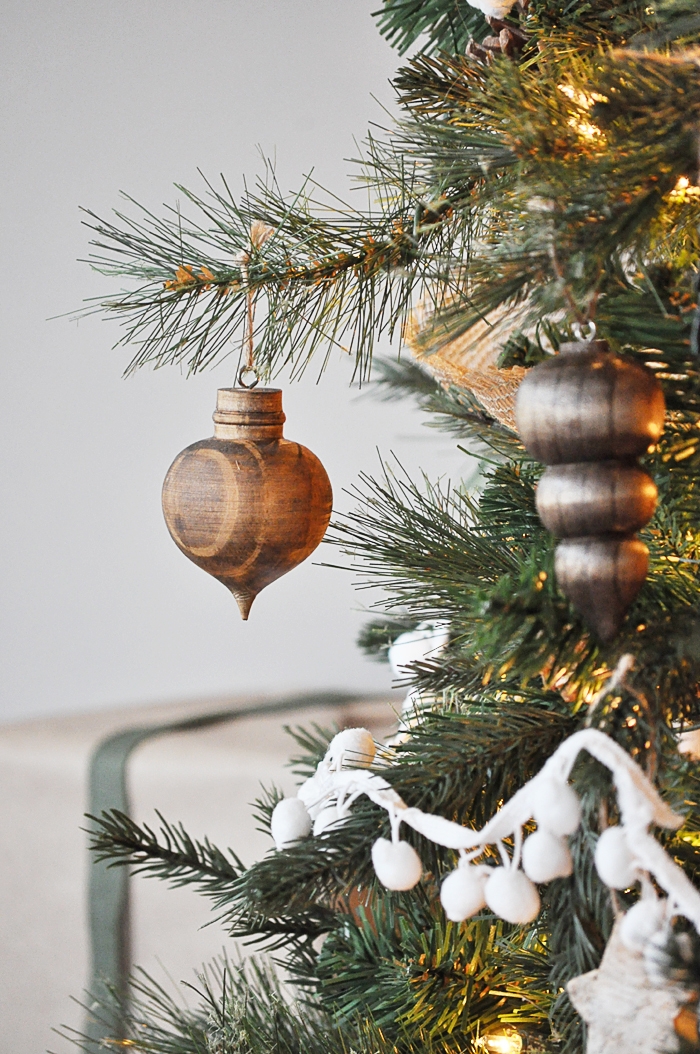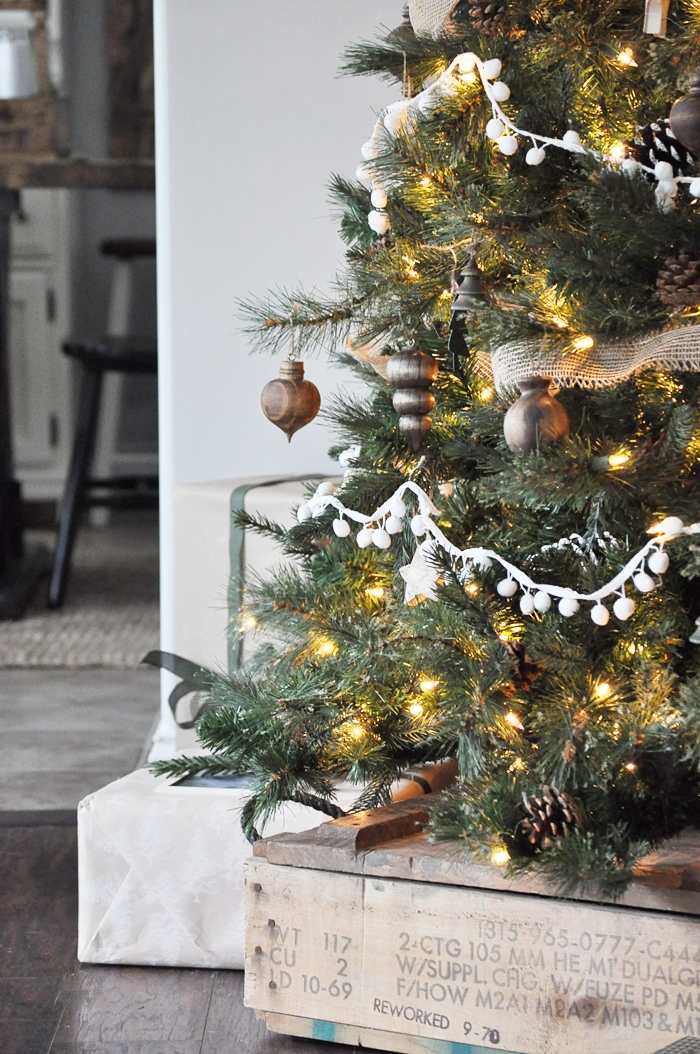 Thoughts on my Neutral Rustic Christmas Tree!?
Be sure to follow along and visit all of my fellow bloggers beautiful Christmas Trees too!
FOLLOW THE TOUR: Next up is my friend Jen from My Fabuless Life! You guys, her tree is BEAUTIFUL! Go see for yourself!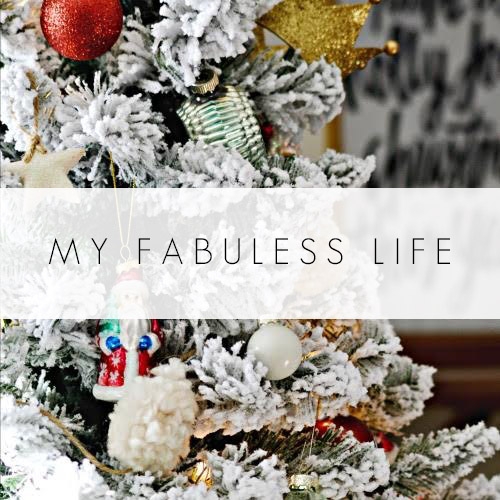 Next Monday. Christmas decorated living rooms! See you then!