Cozy Christmas Bedroom
This post may contain affiliate links. For more information please see our disclosure policy.
A cozy Christmas bedroom full of white knit pillows and blankets to set a comfy tone. Add in some greenery wreaths, faux trees, and pinecones to complete the look.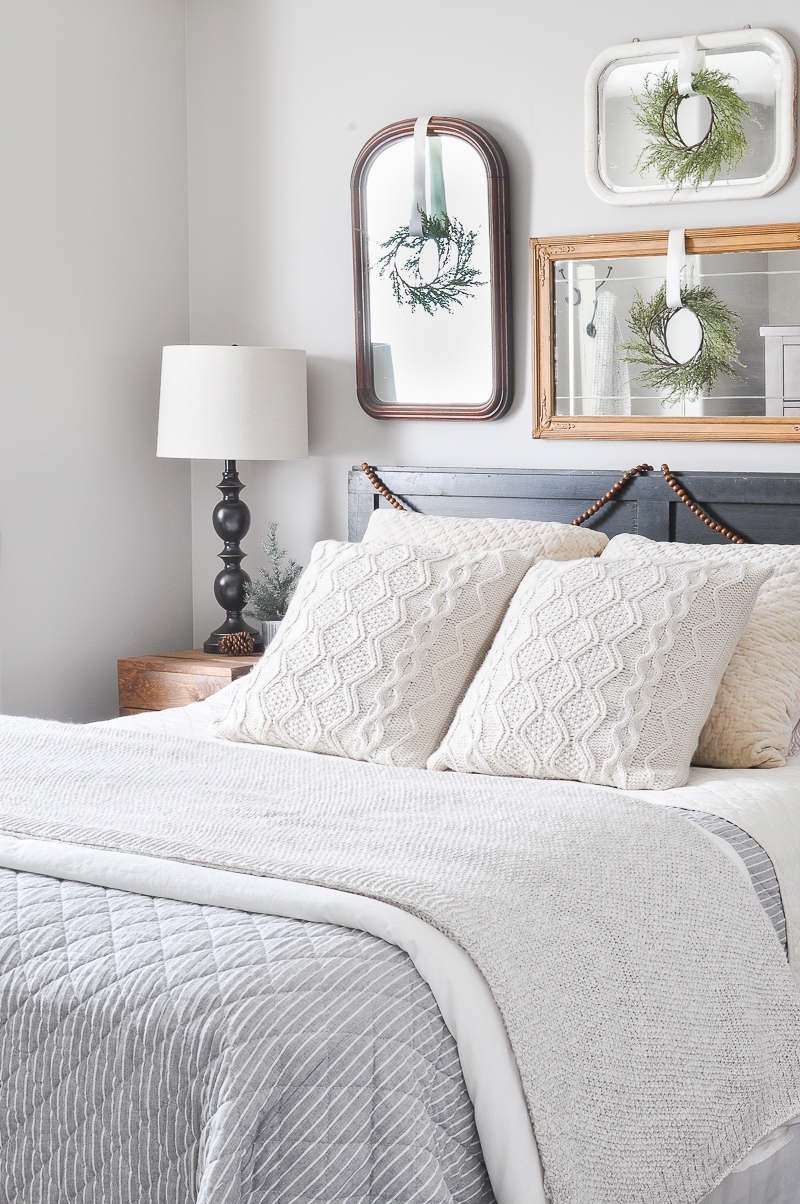 The cozy season, as I refer to it, has officially begun! Cold weather, big fluffy blankets, comfy pillows, flannel pajamas, yummy smelling candles, the Christmas tree on. All topped off with a Hallmark movie.
Whats not to love in this equation? It has snowed three times already here in the midwest, which rarely happens before Thanksgiving. I'm already ALL IN.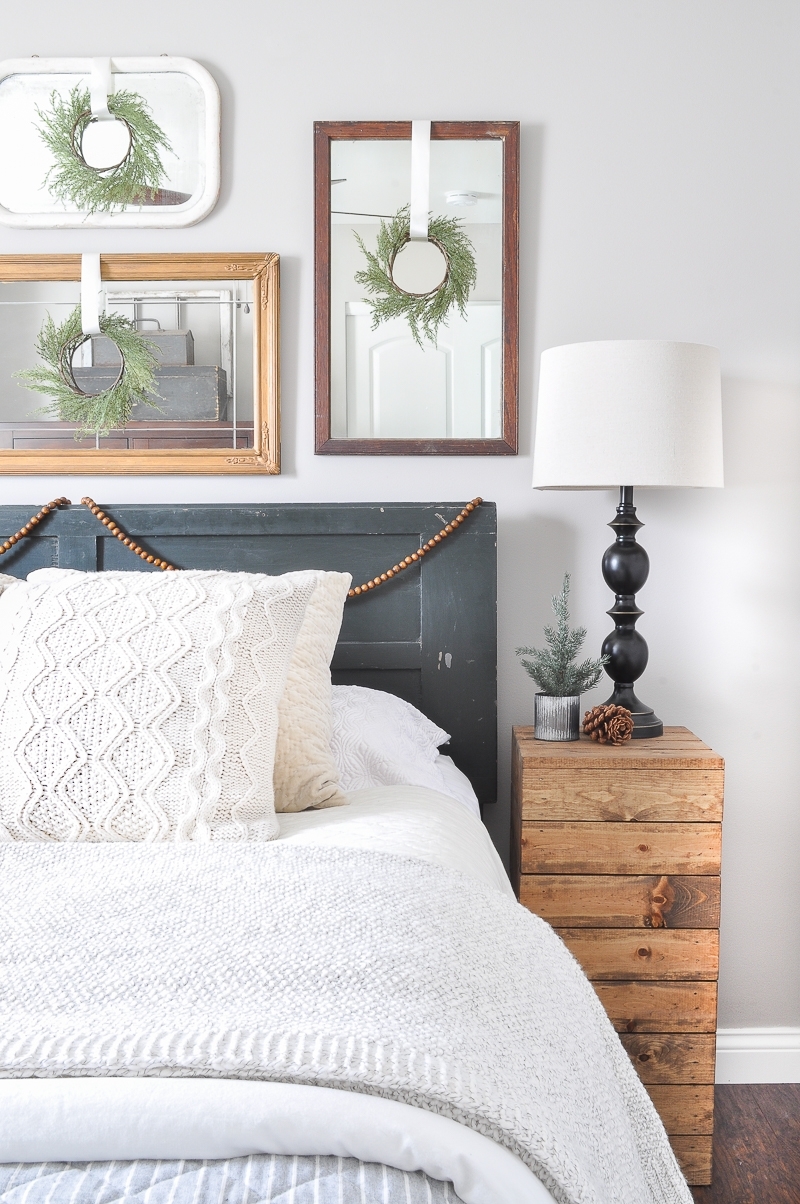 Affiliate links are provided below for your convenience. For more information, see my full disclosure here.
I've slowly been decorating each room for Christmas, and am about eighty percent done. It's a process!
And if I'm being honest, I am really not a fan of the process but absolutely love the end result.
Holiday decorating can get expensive too, so I'm not buying a ton of new stuff, and keeping it simple.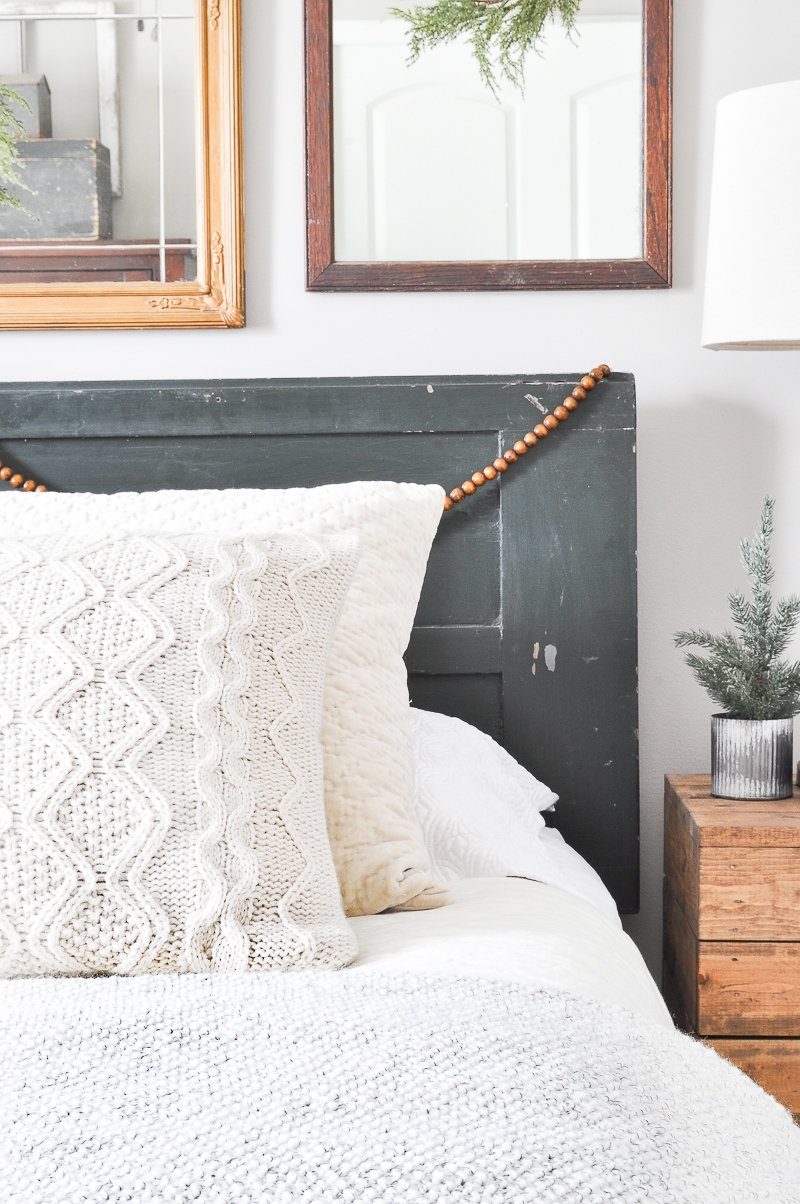 I think with being a blogger you tend to get sucked in to trying to change it up every year, which I definitely try to do. However, I'm learning that you can still find a different look when you are reusing old decor.
You just have to get creative, and maybe use less than you did the year before. Simple is my new jam. Less is more.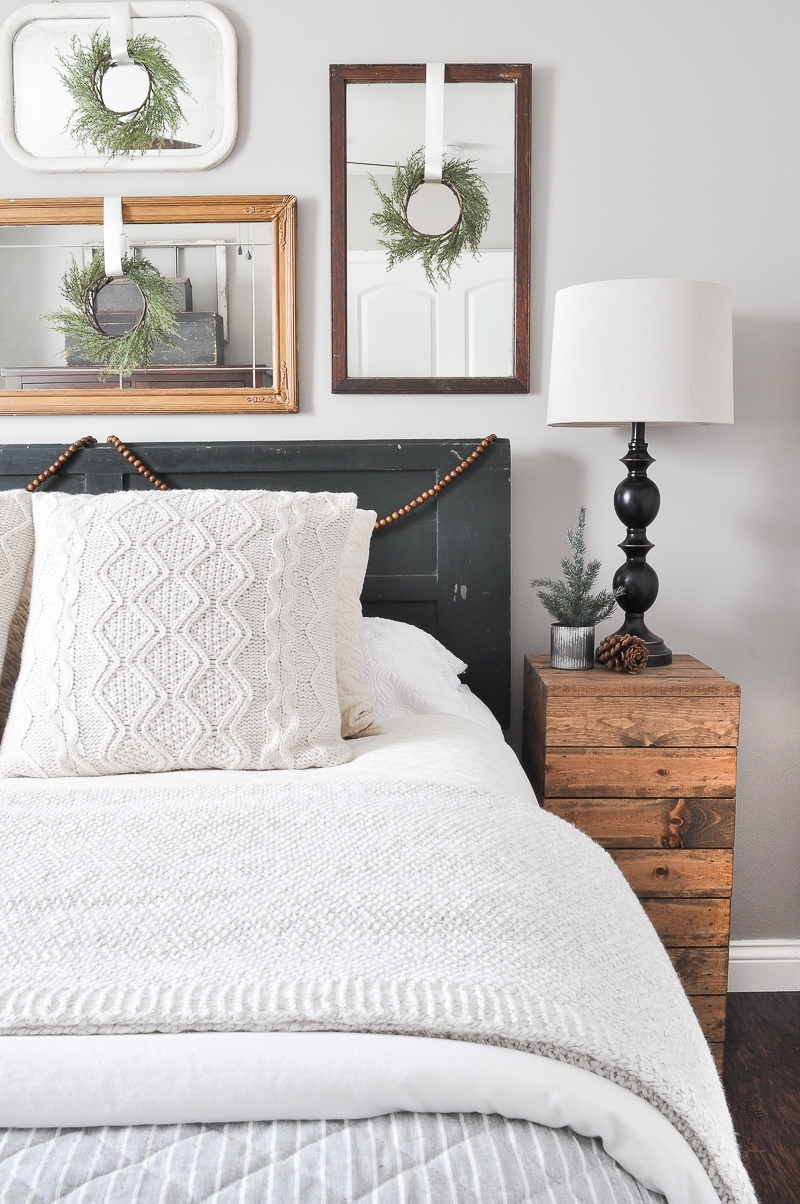 I've been in a funk with trying to decorate our living room this year, so I finally decided to just take a time out, and instead I started from the back of the house. That's why you are getting our guest bedroom first!
I tend to do that a lot when I'm having a creative block. Do something different, change my routine, and let other things sit.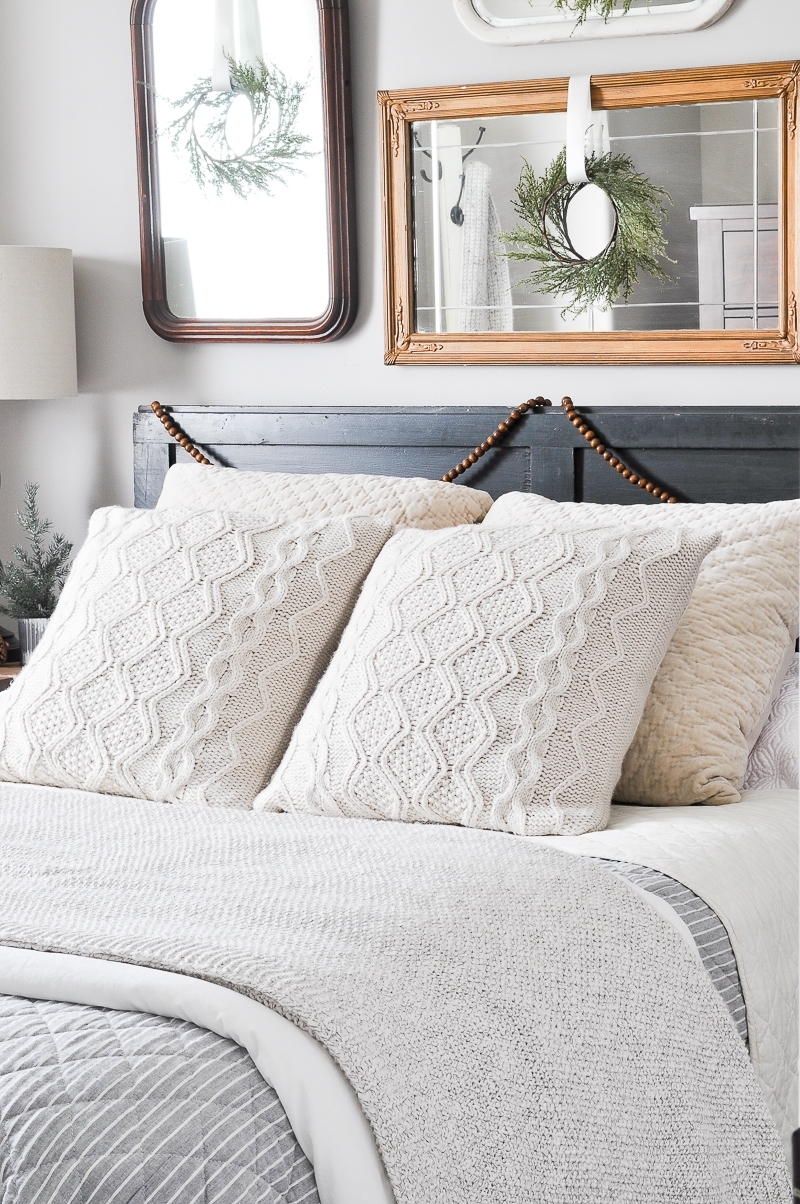 I wanted this bedroom to be extra cozy, so I added a comfy knit white blanket that epitomizes winter to me. Also, I added some beautiful white and cream pillows that are to die for.
And now I just want to take a long, cozy nap in here!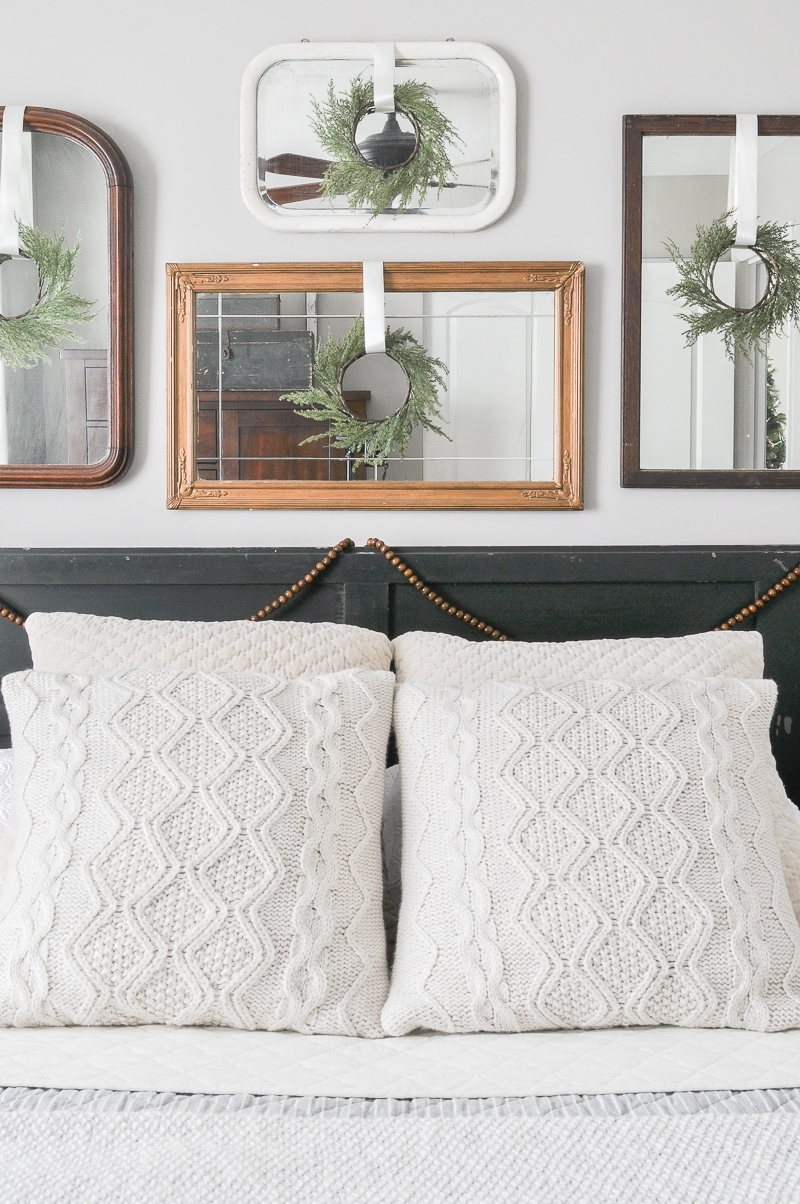 When I added the vintage mirror wall to this room earlier this year, I pictured hanging wreaths on each one for the holiday season. And now I get to!
I found these little wreaths from the dollar bins at Target (similar ones here), and just added some ribbon to hang them. Love the look!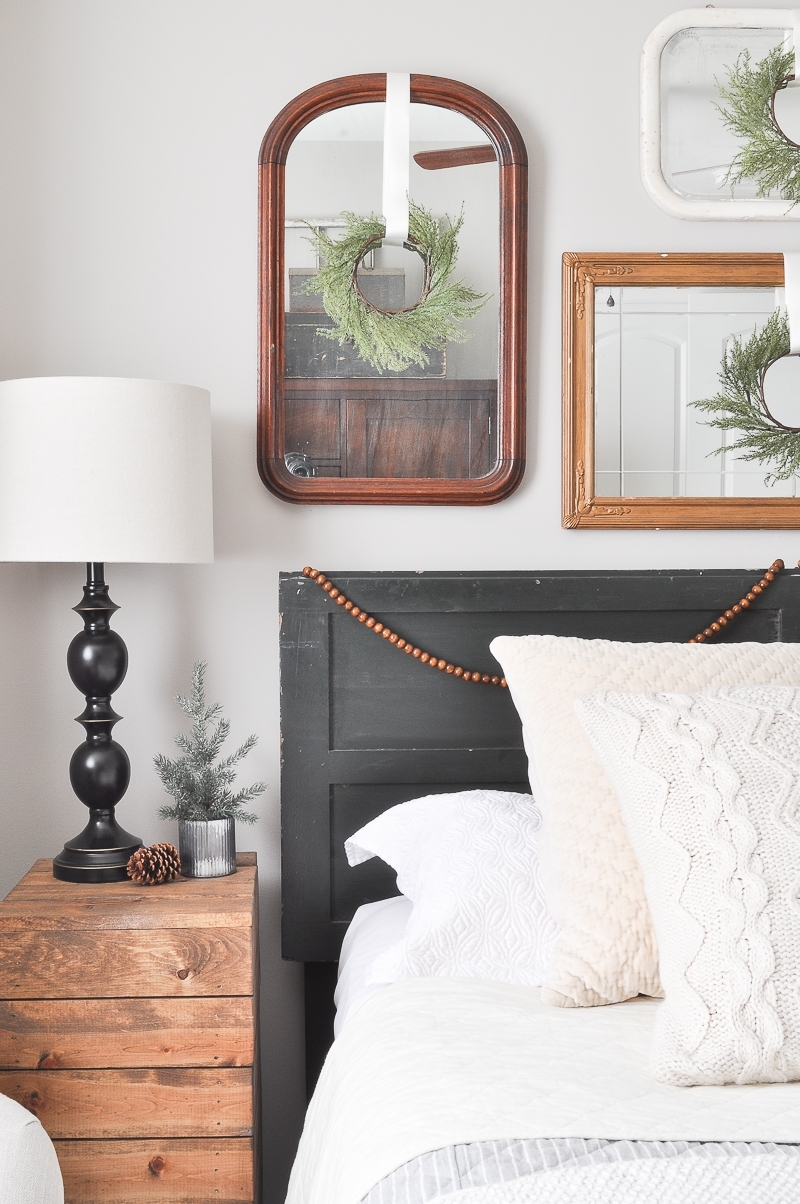 The brown bead garland, mini faux trees, and pinecones just came from my stash I already had. I love using little holiday trinkets like these on end tables and nightstands to give an extra little festive touch.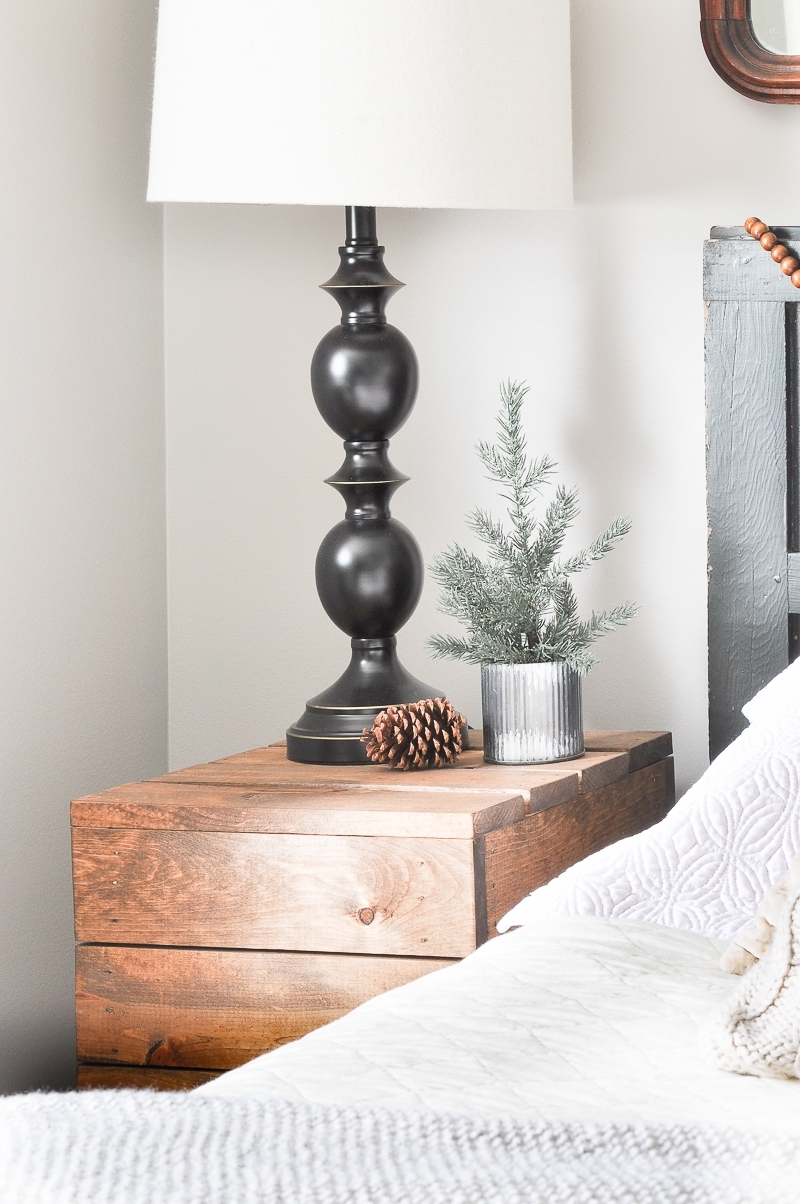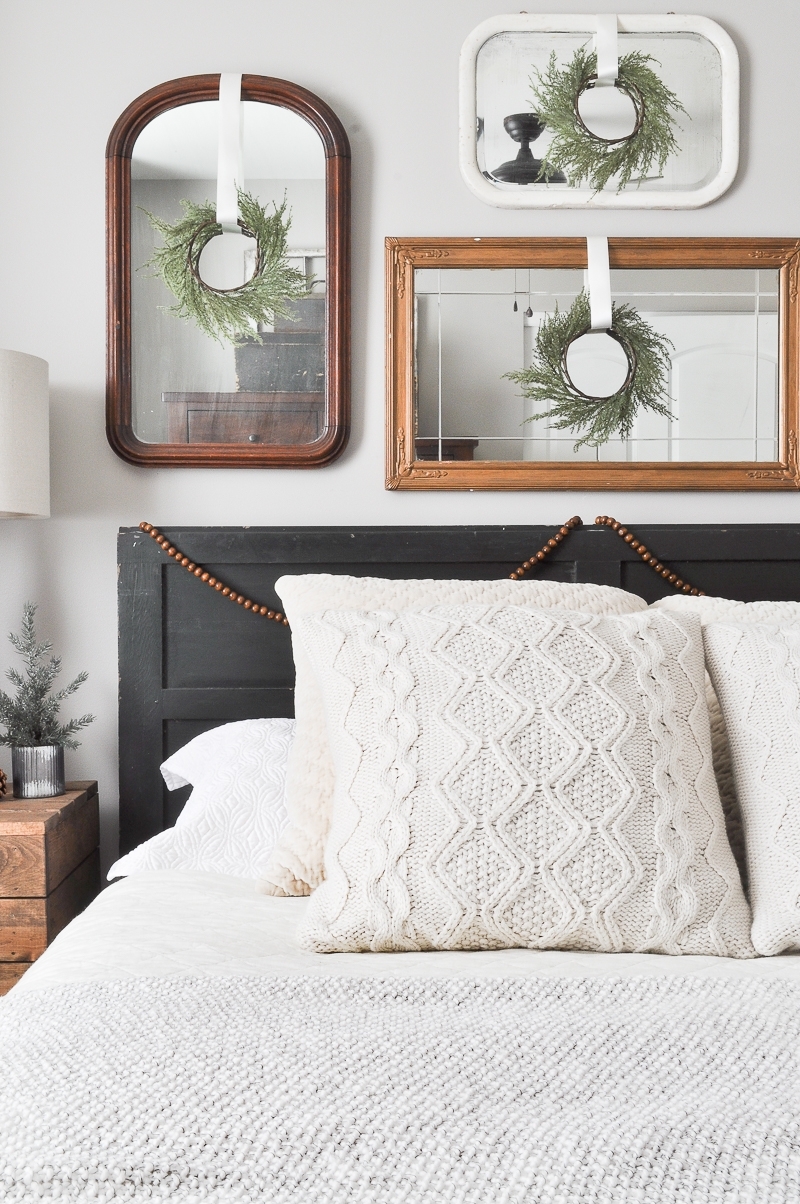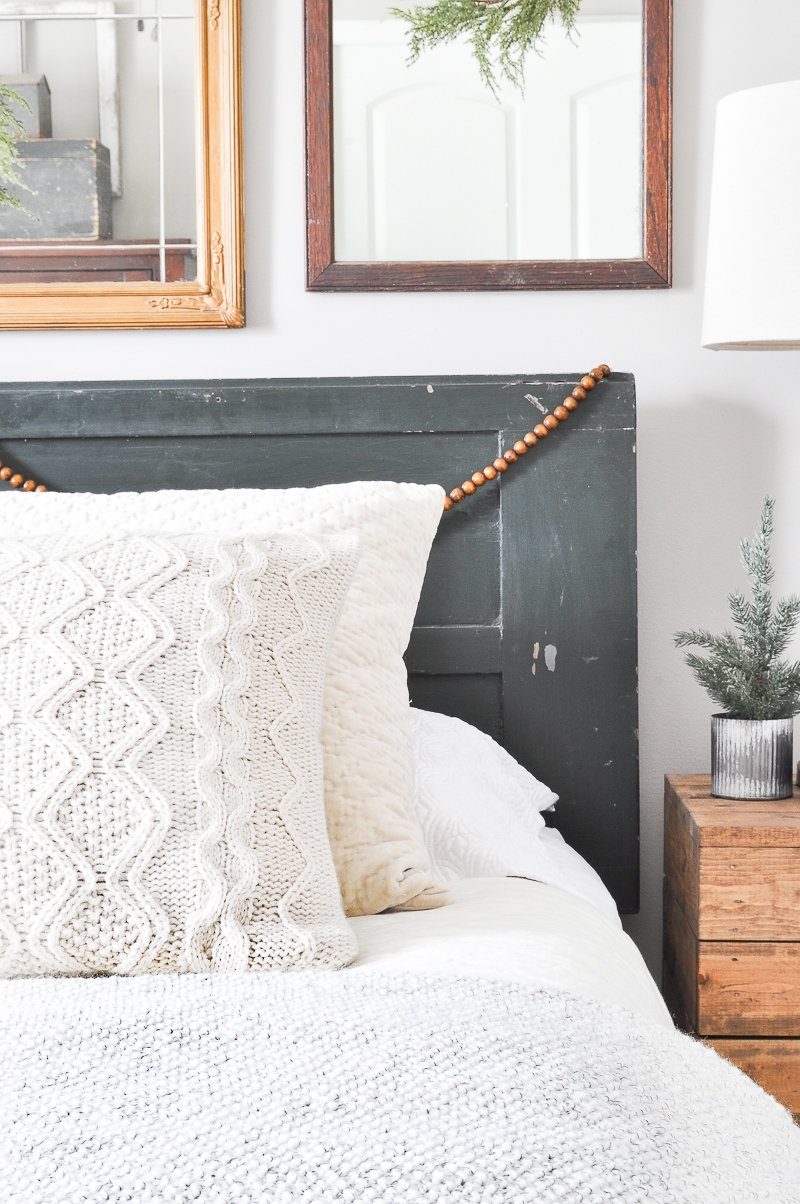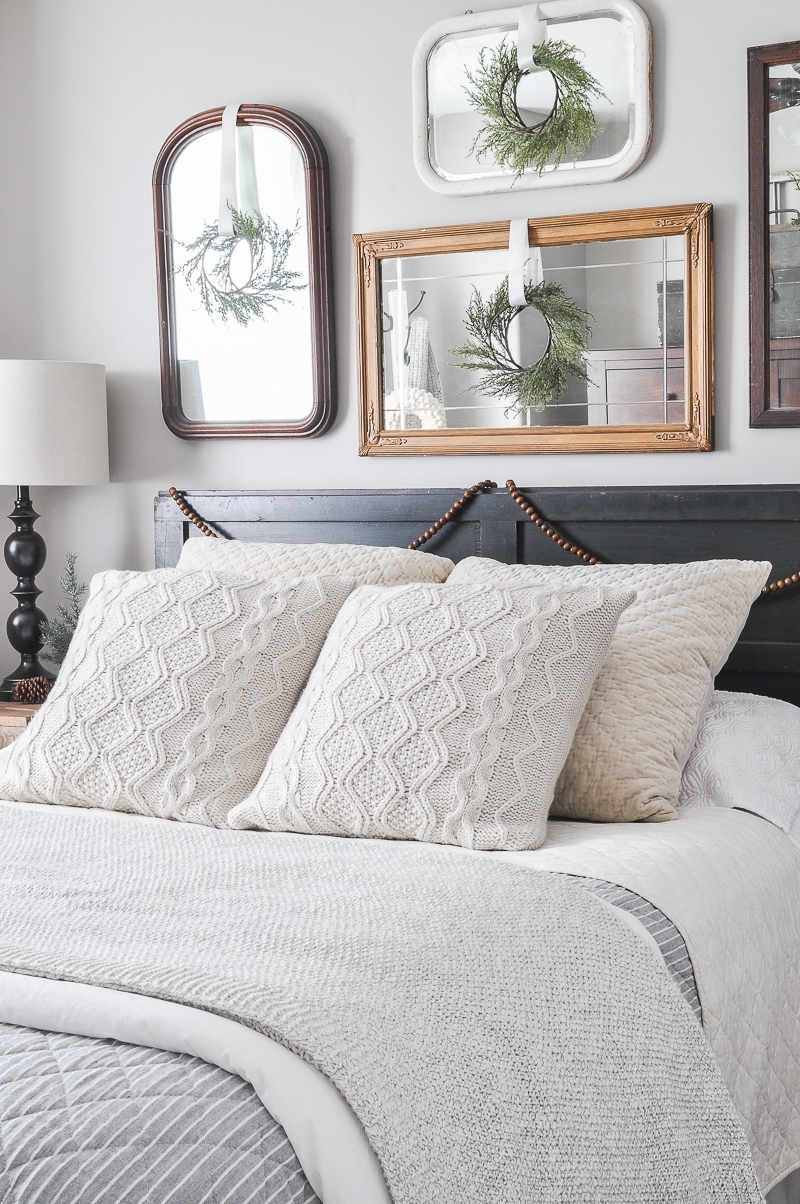 One room down, a few more to come! Hope you enjoyed this cozy room!
More Christmas Posts
Pin Cozy Christmas Bedroom for Later