Natural and Neutral Christmas Decorations
This post may contain affiliate links. For more information please see our disclosure policy.
A shopping guide full of natural and neutral Christmas decorations to help you plan for the season. Greens, whites, creams, blacks, wood tones, and metals that blend so well together for a festive display.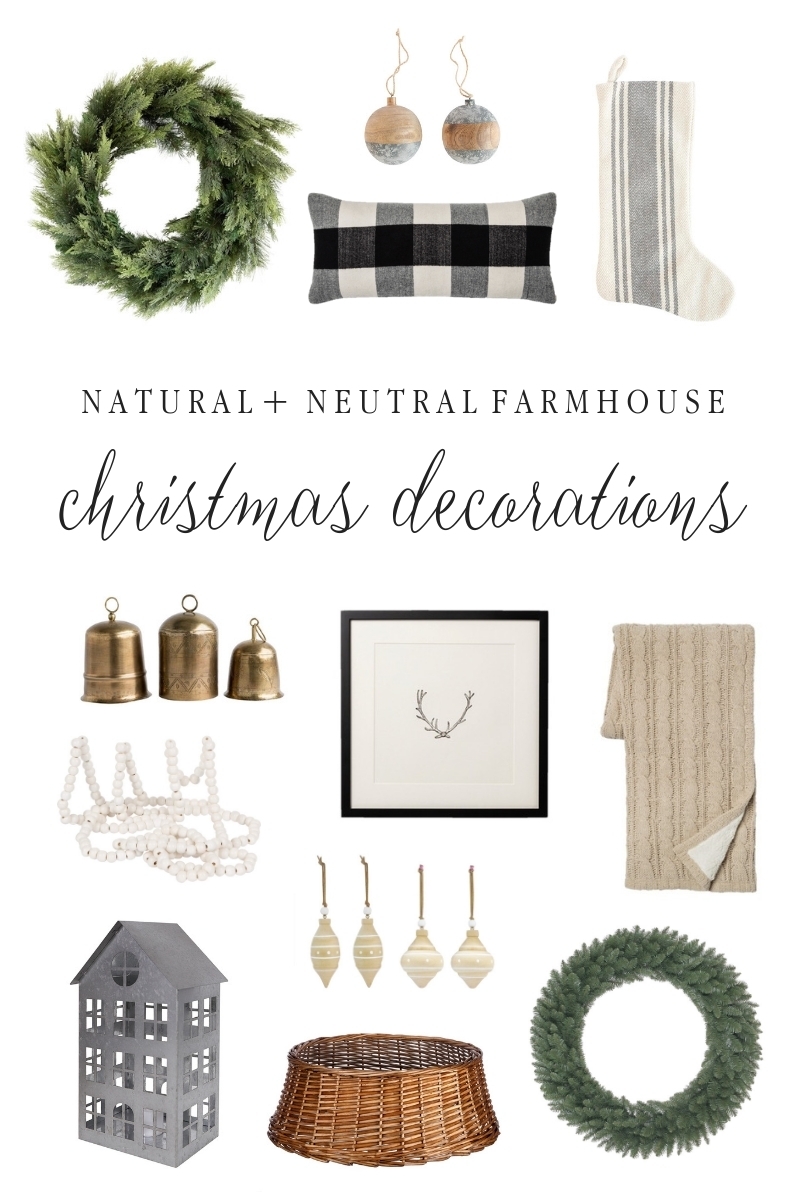 Christmas decorating has begun at the Little Glass Jar house, and I have to say, I am pretty excited about it. It is by far the earliest I have ever decorated, I usually wait until after Thanksgiving, but what can I say, it just felt right! I know there is a lot of controversy about people skipping out on turkey day, but I think you can enjoy the tree up while overeating all that yummy food at the same time!
This year I decided to go very natural, neutral, and simple with our Christmas decorations, and while shopping for myself, I decided I would throw together a little guide for you too! I know red is a staple for the season, but if by chance you are swinging in another direction, here are some of the best decor I have found while browsing away!
I hope you find it useful, or you find something you are looking for! If not, let me know and maybe I'll be able to help! Happy shopping my friends!
This post does contain affiliate links for your shopping convenience.
Thank you so much for supporting my little creative spot!

I hope this guide helps you get your decorating done for the holidays!