Hot Cocoa Bar
This post may contain affiliate links. For more information please see our disclosure policy.
Christmas is coming up quick my friends!!! I wanted to do one last big Christmas project before things got busy with visiting family and going out of town for all our Christmas festivities, so I put together this adorable little Hot Cocoa Bar in our kitchen dining room! It was one of the most fun projects I have worked on and I love how it turned out. I wish I would have put it up sooner because it really makes our house look so much more festive for the holidays. This post was meant to go up Monday but I have had computer issues galore that are still being worked on. I have been so anxious to get this post up that my very generous brother let me use his computer to work on it, so thanks to him!!!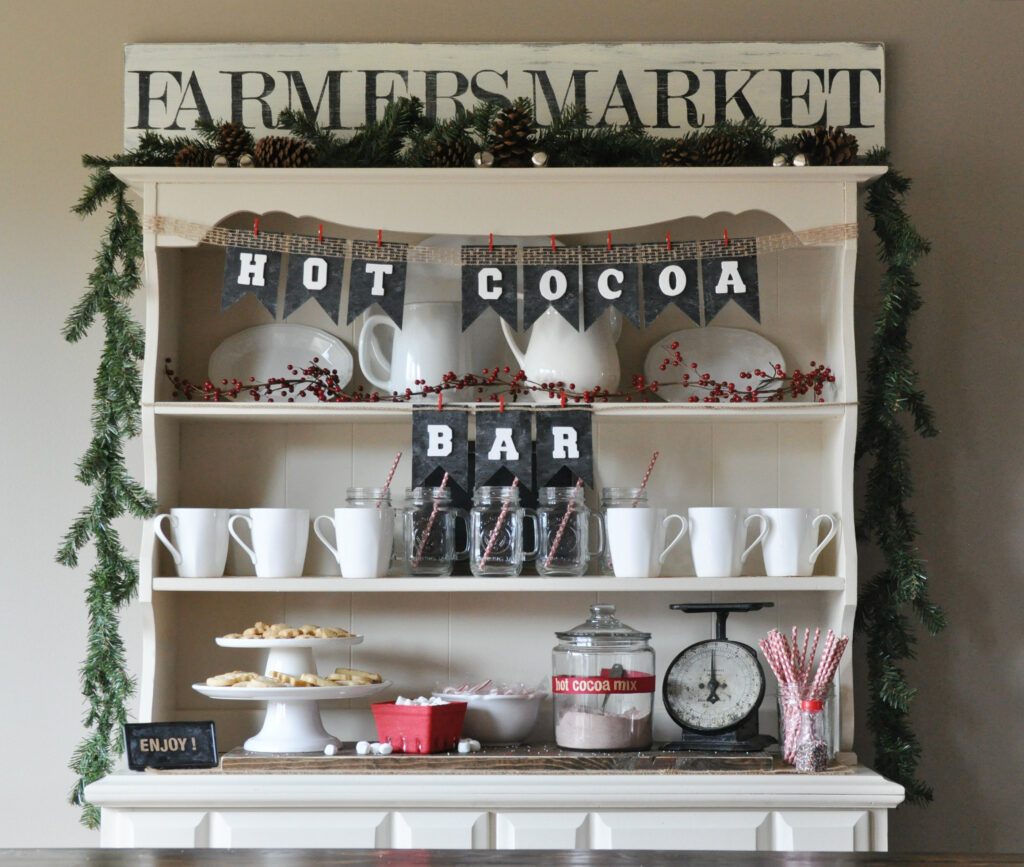 Everything I used for my Hot Cocoa Bar I got from Michaels and Target. I made the Hot Cocoa Banner with some wooden letters that I painted white and hot glued to the chalkboard flags. I seasoned up the flags but didn't fully erase them so you could tell they were actually chalkboards. I glued them to the twine and also used little red clothespins to hang them. Everything else was found in the dollar bins at Target and Micheals. I hope you like it as much as I do!!! Enjoy!!!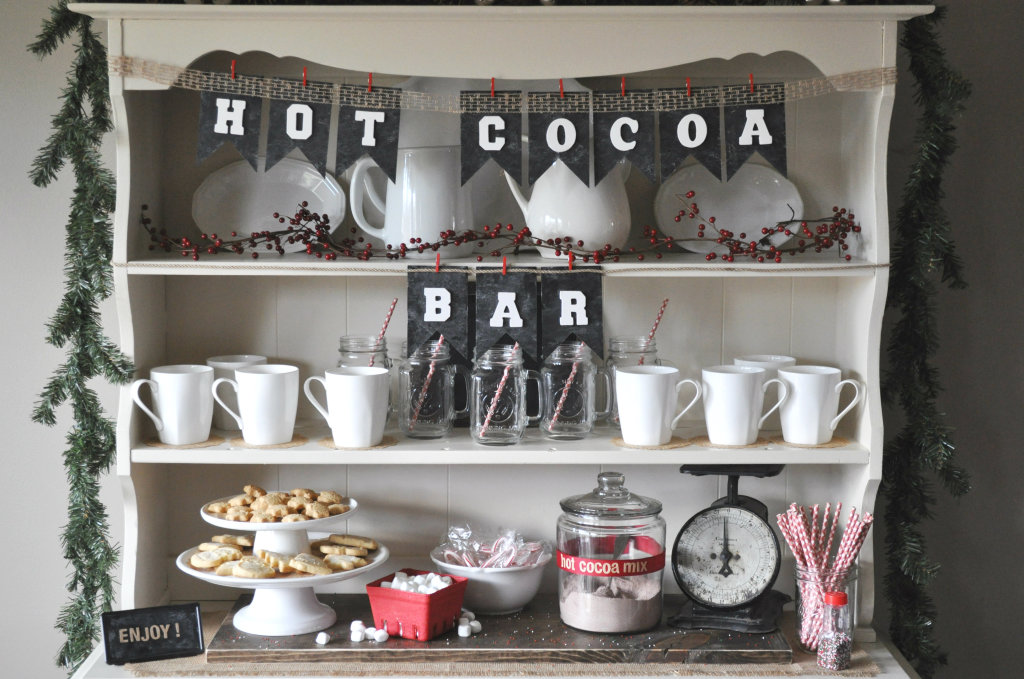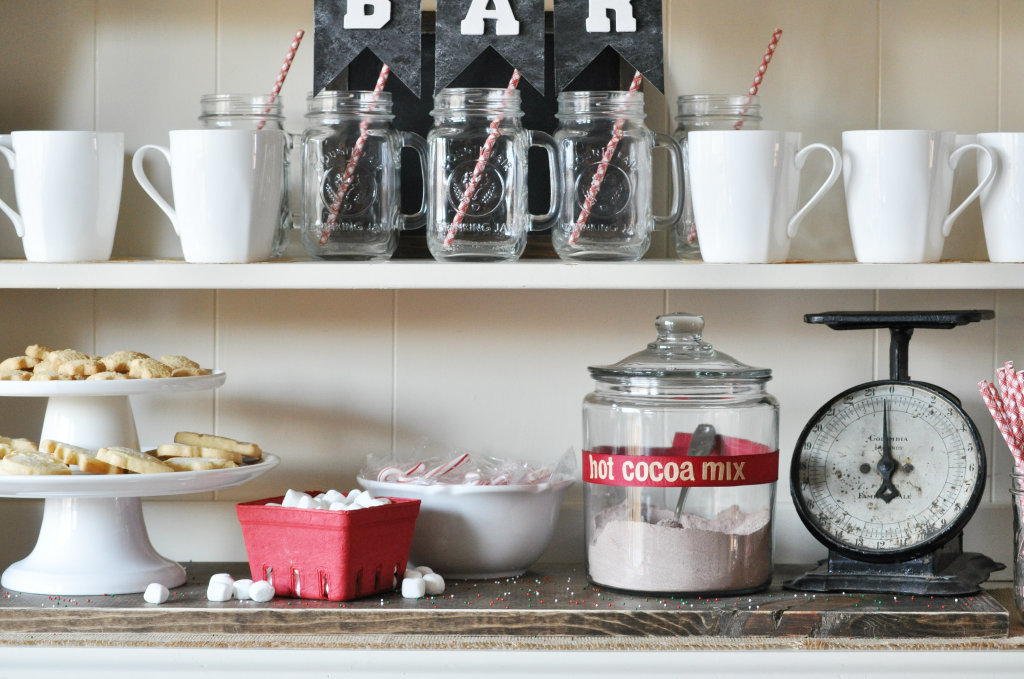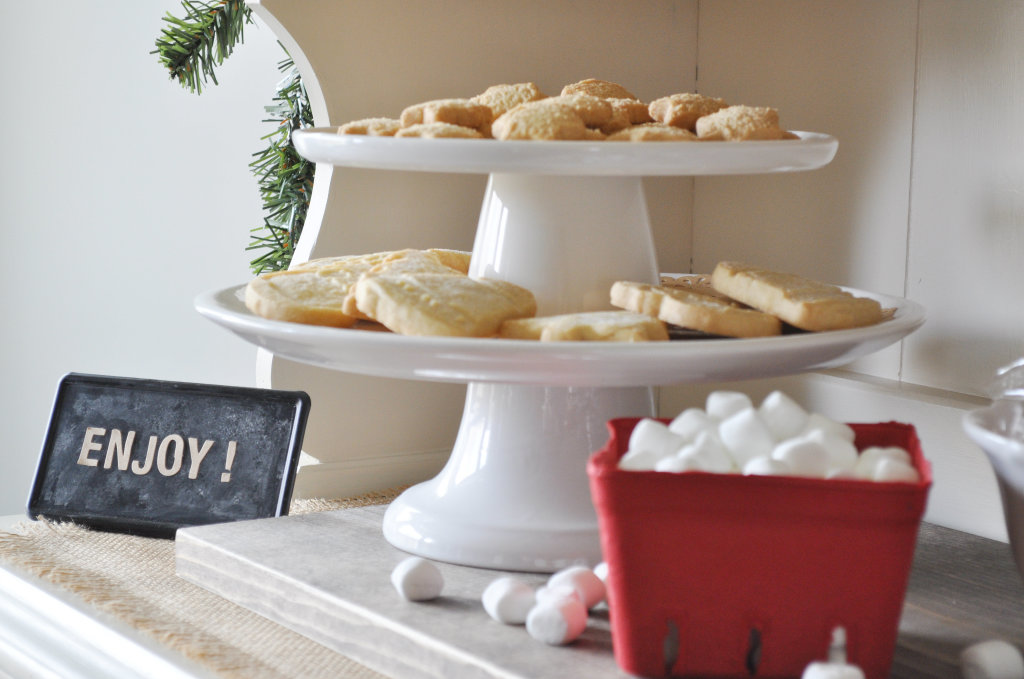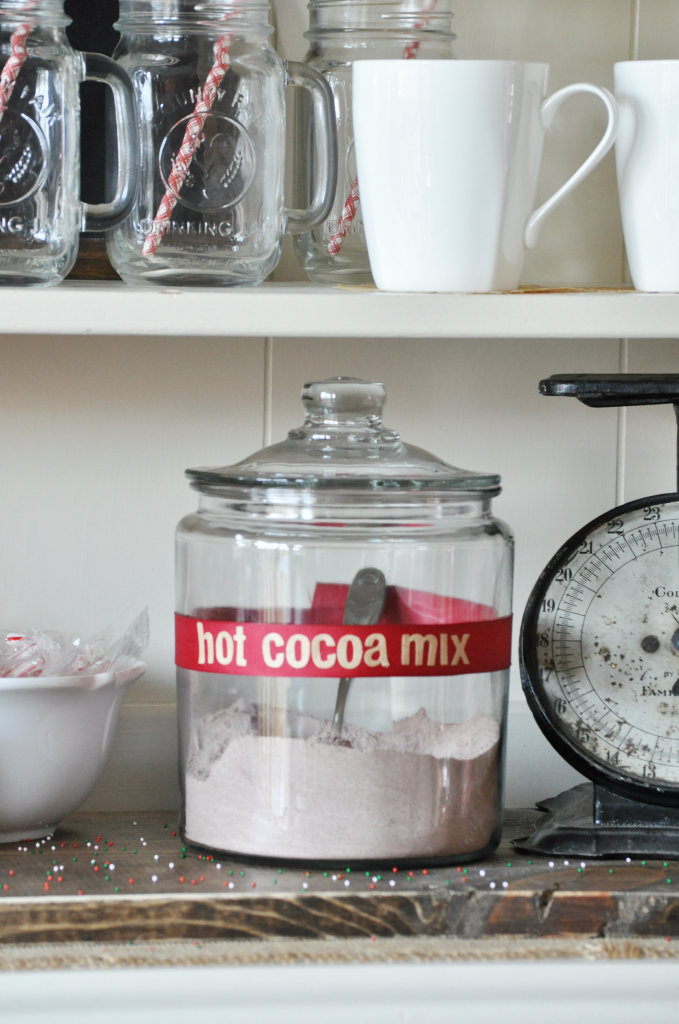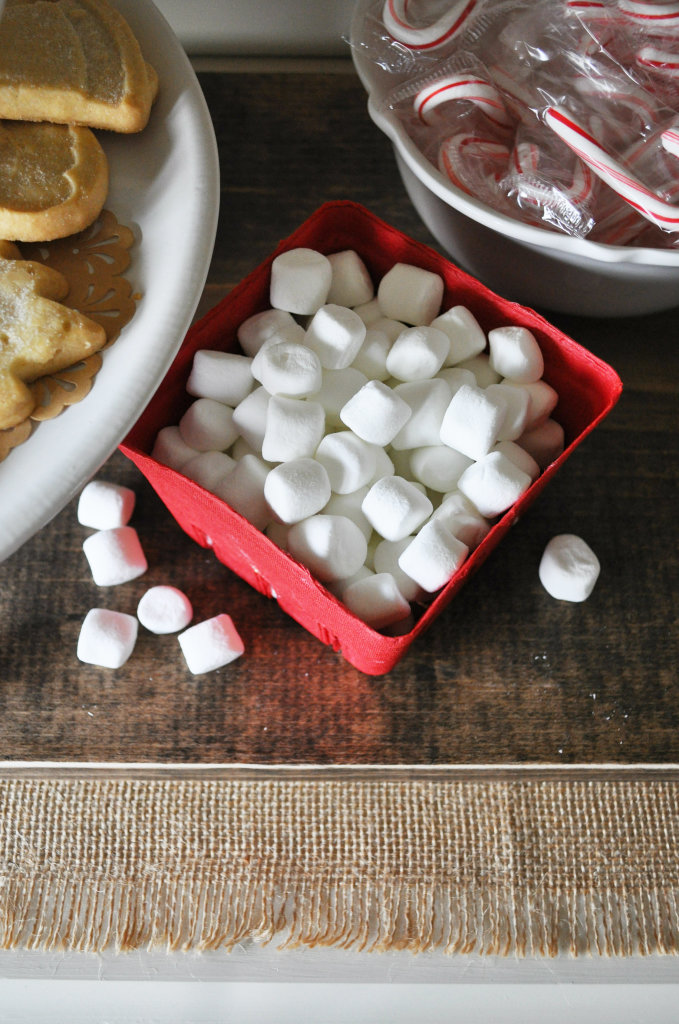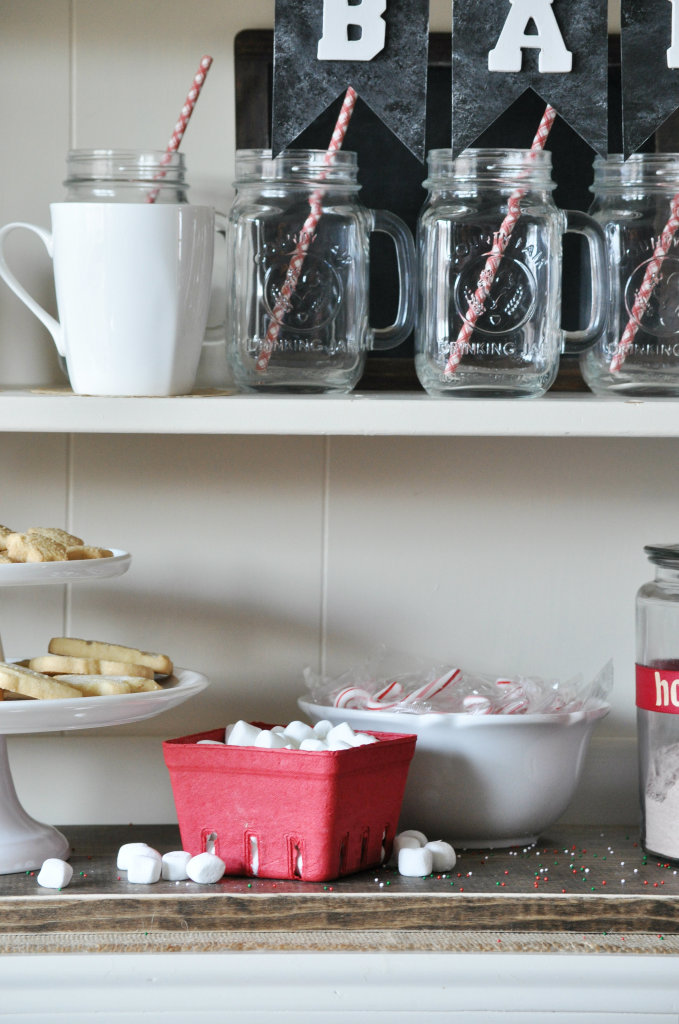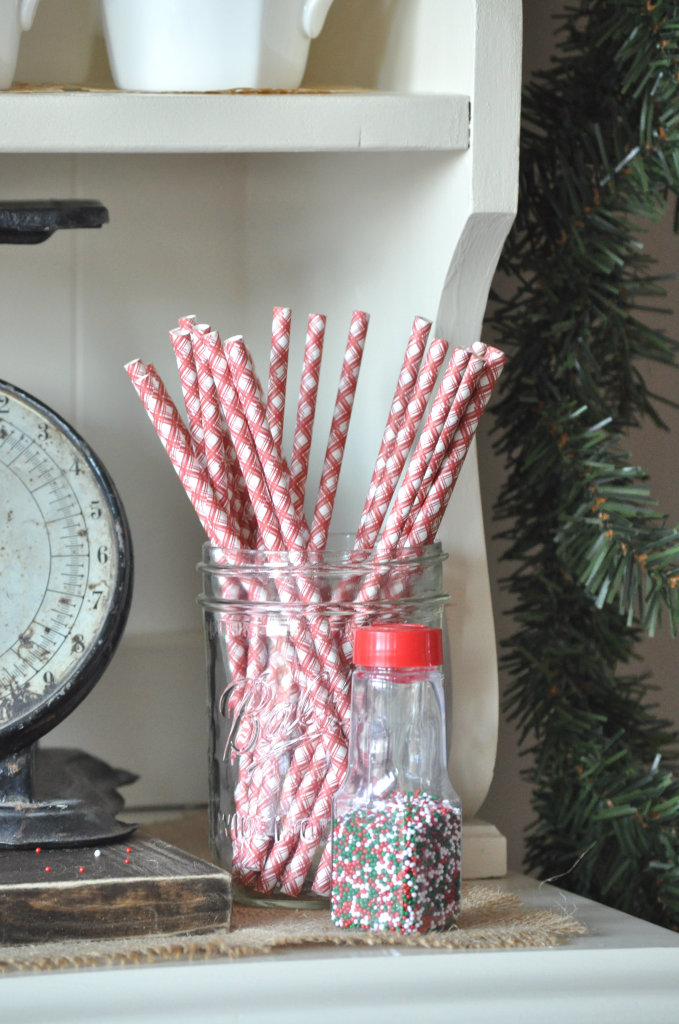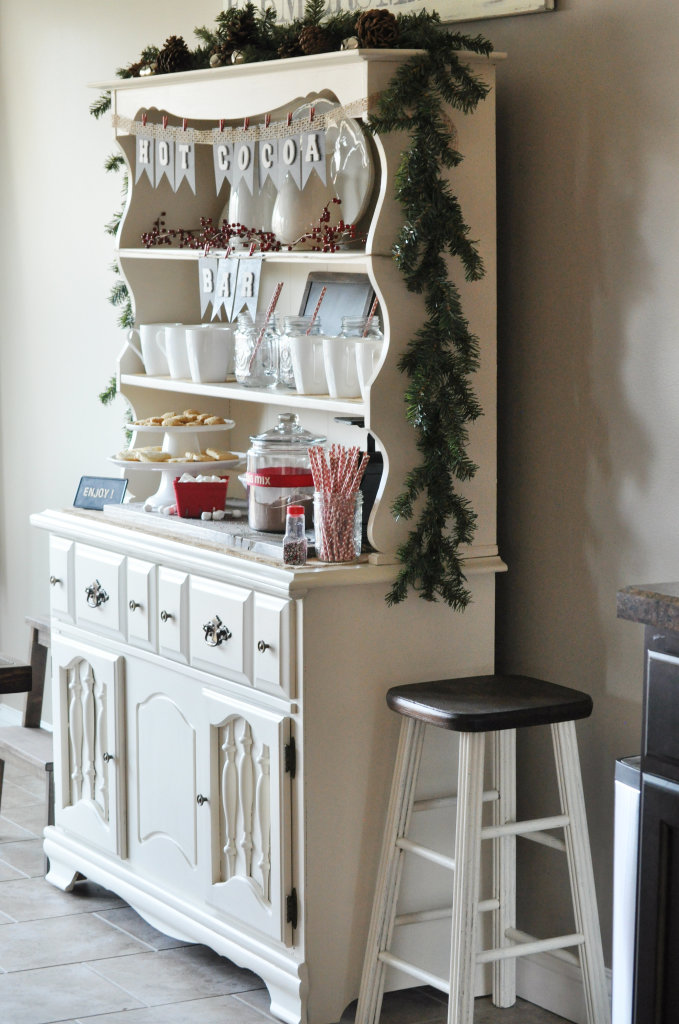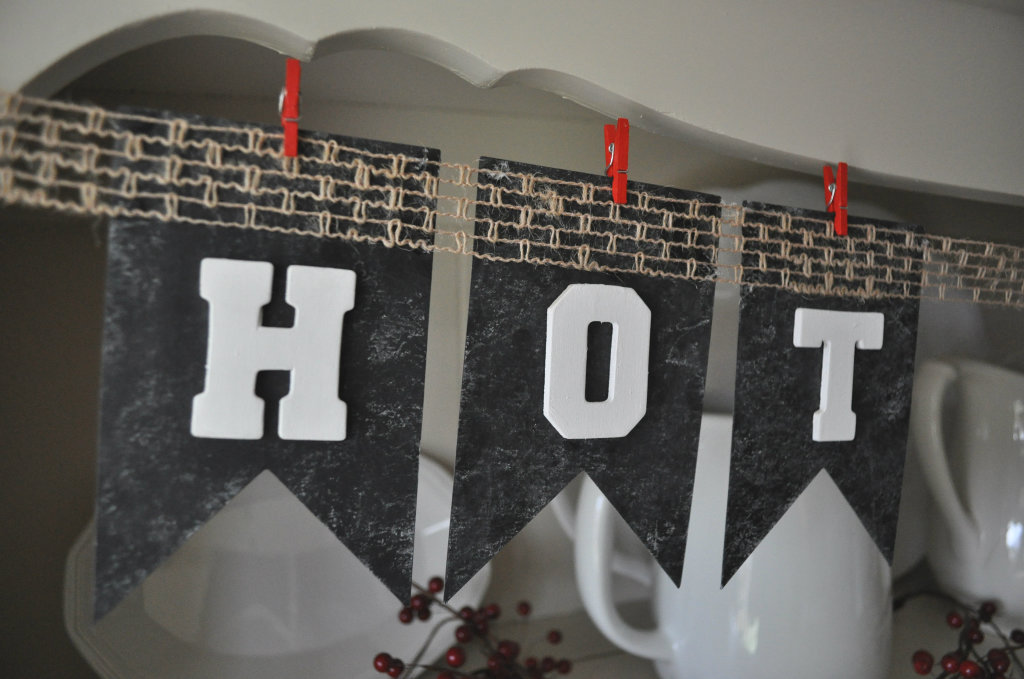 So what do you think!? Leave me a comment and let me know!
Also, you can follow me on Facebook and Instagram for extras!!!
Have a wonderful night!!!